Women in 2021: what about them ?
On the bilingual Movieintheair blog, I do for you a press review every Wednesday and keep the best of national and international audiovisual news.

This week, all the news is about women, from their birth to their adult age:
International Women's Rights Day, the confrontation between Meghan Markle and Queen Elizabeth II of England, via an interview with Oprah Winfrey, a documentary on Billie Eilish, young female music prodigy, the broadcast of Wonder Woman on TF1 next Sunday, Woman, the magnificent documentary directed by Anastasia Mikova and Yann Arthus-Bertrand on France 5, Mignonnes de Maïmouna Doucouré, selected for the César to be broadcast on Friday on Canal +…
NEWS
The Non-Genre Interpretation Prize awarded to the actress Maren Eggert in the film I'm Your Man by Maria Schrader.
ONLINE FESTIVALS
The international documentary film festival proposes a specific and federative form on CANALRÉEL. A new dematerialized festival experience, with live and simultaneous films, debates and meetings every day.
At the Festival Luchon 2021 from March 10th to March 14th: Aïssa Maïga and Rosalie Varda will respectively preside over the fiction and documentary juries of the event.
43rd edition of the International Women's Film Festival of Créteil to be held from 2 to 11 April 2021.
MOVIES AND SERIES
ALL YOU WANT TO KNOW
ABOUT
WOMEN
WOMAN
ANASTASIA MIKOVA
& YANN ARTHUS BERTRAND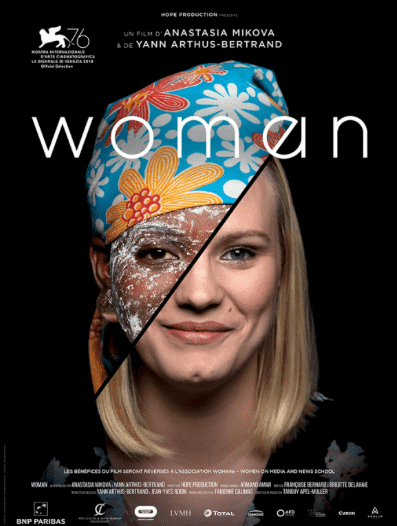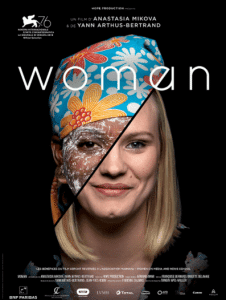 Anastasia Mikova and Yann Arthus-Bertrand collected 2000 testimonies and travelled to 50 countries to make this documentary, a true historical document of the situation of women in our century.
A time when women still suffer intolerable domestic, family, racial and social violence. More than one woman in three suffers violence during her lifetime. Less than 10% of countries are headed by women and 70% live below the poverty line.
Beyond these figures, it is the human aspect that stands out in this documentary when women speak, moments of pure emotion and total truth, which is the essence of the documentary.
As in Home and Human, the testimonies of all these women, of all ages and from all countries, follow one another and they pose in still scenes, filmed with or without spouse, with or without children, dressed or not, with or without make-up.
All subjects are covered, whether it is violence, love, sex, marriage or career.
The great photographer Peter Lindbergh collaborated on the documentary and shows us in intimate scenes the relationship of women with their own bodies. Sublime scenes with the dancers of the Bandaloop collective full of poetry magnify this extraordinary documentary to be seen during one week in replay on France 5.TV.
TO BE SEEN ON FRANCE 5 (REPLAY)
THE MORNING SHOW
MICHAEL ELLENBERG & KERRY EHRIN
DIRECTOR: MIMI LEDER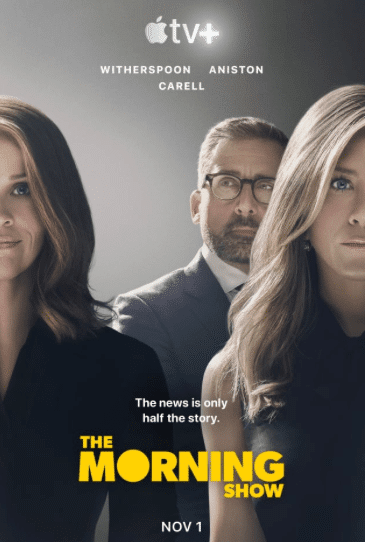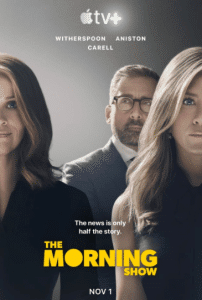 THE PITCH 
Alex Levy (Jennifer Aniston) and Mitch Kessler (Steve Carell) have been presenting the Morning Show together for ten years.
One morning, when his alarm clock rings at 3:30 a.m. every night, Alex learns that his work partner has been fired for sexual harassment. It is imperative that the network find a replacement.
In contrast, a high-worded reporter, Bradley Jackson (Reese Witherspoon), gets angry at a pro-carbon protester. Her anger is filmed without her realizing it, and she makes a million views on Twitter.
The new director of the channel, Cory Ellison (Billy Crudup), then decides to bring Bradley Jackson to New York…
THE SERIES
With a pitch like that, I was expecting something quite classical, like Bombshell and a bit boring. It's nothing of the sort.
The ten episodes are thrilling and take us to our guts because it's about the destiny of women, those who have chosen to make a career in the ruthless environment that is television.
Jennifer Aniston, whom we saw in Friends finally finds a role that suits her. She's the perfect woman who has sacrificed everything for her career and is looking to keep her job at all costs while the network's bosses are trying to get her out of it.
Reese Witherspoon is never as good as when she's angry. Her classic female role in Little Fires Everywhere didn't suit her.
Apart from the sexual harassment and silence and the innuendoes that hover when it happens and whose hypocrisy (everyone knew) is so well shown, the series shows that female solidarity rarely exists.
These acts of harassment have a lifelong impact.
The Morning Show also offers us two visions of journalism, one of entertainment with a form that is more important than the content, so as not to make the viewer think, and the second one oriented towards content, and two very different visions of what a news program is.
JENNIFER ANISTON
The actress told the Los Angeles Times in an interview in August (source: Elle): "That show was 20 years of therapy in 10 episodes…". Indeed, because of her celebrity in the series, the presenter must always be on her guard and be perfect in all circumstances, because she is constantly monitored.
TO WATCH  ON APPLE TV AT THE MOMENT – TEN EPISODES
With:
Mark Duplass (Chip)
Gugu Mbatha-Raw (The Girl Before : La série pour HBO Max avec Gugu Mbatha-Raw et David Oyelowo)
Nestor Carbonell (Monsieur Météo: interprétation du mystérieux Richard Alpert dans la série télévisée Lost et du maire de Gotham City dans The Dark Knight et The Dark Knight Rises)
Karen Pittman
Steve Carell (The Office, Little Miss Sunshine, Café Society, Vice, Bienvenue à Marwen, Crazy Stupide Love)
Bel Powley (Carrie Pilby)
Reese Witherspoon
Jennifer Aniston
Billy Crudup
MOXIE
AMY POEHLER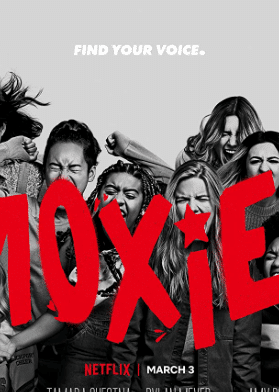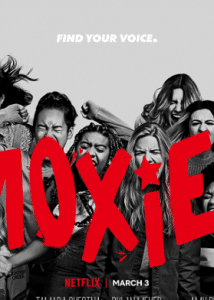 THE PITCH
Lucy, a new Métis student of Latin origin, arrives in Vivian's class. But a boy, Mitchell, takes a grudge against her and harasses her.
Vivian advises her to ignore him and keep a low profile. She says, "He's dangerous…I will keep my head up and high. Lucy complains to the principal, who prefers to trivialize the fact that the student in question is the Captain of the soccer team.
Every year, the boys of the school make a ranking of the girls and make it public. Vivian understands that this is going too far.
When she gets home, she rummages through her mother's boxes of souvenirs from her mother, an early feminist, and finds records of drawings and signs of events. Vivian then decides to create a feminist zine (fanzine, small magazine) where she blames the boys in high school for what they do. And the zine  is called Moxie (revolution, courage).
The next day, she makes it available anonymously in the toilets. Little by little, the girls in the school take it over and start to get angry. But Claudia, Vivian's best friend, does not follow the movement, to her great disappointment…
THE MOVIE
Moxie is different from other teen movies in many ways. While it is feminist, it is also about inclusion, whether it is gendered (a trans actress is in the cast: Josie Toah) or about the origins of high school girls.  Claudia doesn't immediately follow her best friend's rebellion because her mother, of Chinese origin, fought to integrate into the country.
This film also talks about the silence and the difficulty of denouncing the acts that bother us, from the most trivial to the most serious.
The director, creator and mother of Vivian in the film is Amy Poehler, a feminist and committed actress, former regular of Saturday Night Live and actress of the sitcom Parks & Recreation.
We will have to follow closely the actresses Hadley Robinson (Vivian), Lauren Tsai (Claudia), Alycia Pascual-Pena (Lucy) as well as Patrick Scharzenegger (Mitchell in the film and son of Arnold and Maria Shriver) for whom these are the lead roles.
The soundtrack is terrible. I suggest, to put you in a good feminist mood, to listen to Kill's Rebellion by Bikini, Tierra Whack and Princess Nokia.
To be seen at the moment on NETFLIX.
SMALL AXE
STEVE MCQUEEN


THE PITCH
The great English director Steve McQueen (Shame, Twelve Years a Slave) created this series dedicated to the English Afro-Caribbean community.
Five episodes, all different, tell the story of this community that suffered in the 60s and 70s racism and revolted against systemic police violence.
At the heart of this rebellion were women, who were fighting both the racism of the English and the sexism of their own community.
THE SERIES
Small Axe. This title was given by the director in homage to Bob Marley's song, and to a Jamaican proverb: "If you are the big tree, we are the small axe".
The episode centers on the story of the restaurant "La Mangrove" and the "Mangrove Nine", the landmark trial of nine black British activists on trial for inciting riots after the August 9, 1970 protest against the Notting Hill police's systemic racist targeting of La Mangrove restaurant.
The second focuses on two young women going out at night. Steve McQueen has his own way of filming the bodies and creates in a few seconds an atmosphere of fear or well-being.
This is the case in this episode where the two young women are at a party, dancing and at certain moments all the participants sing and groove .  And at this moment, it makes you dream.
He dedicated this series to George Floyd, whose trial related to his assassination is taking place right now in the United States, and this series concerns all of us.
With Letitia Wright, Malachi Kirby, Shaun Parkes.
CURRENTLY ON SALTO. 
2. 
YOUR MOVIES
AND SERIES TO COME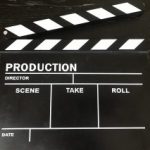 TRAILERS
The Handmaid 's Tale, Season 4: the famous series adapted from Margaret Atwood 's novel.
The Mauritanian, by Kevin Macdonald (director of Life in a Day on Youtube), with Jodie Foster & Tahar Rahim ( Golden Globes nomination this year).
Land, by Robin Wright
Atlantic Crossing, by Alexander Eik & Janic Heen, with Kyle Maclachlan  &Sofia Helin
Nomadland, by Chloé Zhao
Coby & Stephen are in love, by Carlo Narcisse & Luca Yuanyuan Yang
3.
WEEKLY TIPS & OPINIONS
FROM 

PROFESSIONALS
 WRITERS, SCREENWRITERS, DIRECTORS, COMPOSERS…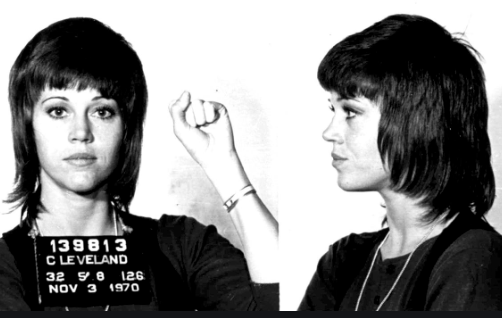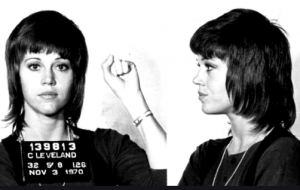 Cent grands films de réalisatrices, Véronique Le Bris
How To Write Stuff Real Good. Never trust a writing "expert" by Sara Benincasa 
La masterclass de Maimouna Doucoure à Dakar 
Interview with director Marcela Said (Forum des Images)
4.
YOUR WEEKLY PROGRAM
10 TO 17 MARCH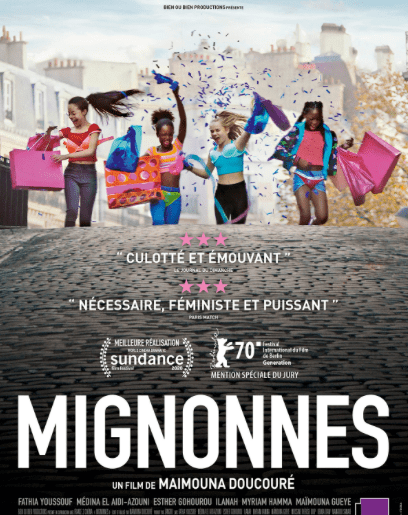 Wednesday 10
Canal + : La fille au bracelet
France 3: Le Monde de Jamy (doc sur le changement climatique)
France 5: La Grande Librairie : Robert Badinter
Thursday 11
France 3: Un balcon sur la mer
C+ : Les Misérables
TMC: Sherlock Holmes
TF1 Series : Les Miller
Friday 12
France 3 : Mike Brant, l'étoile filante
Saturday 13
Arte: Les secrets des momies égyptiennes
Sunday 14
TF1 : Wonder Woman
France 2 : Un homme pressé
France 3: Mrs Wilson
C8 : Un mauvais fils
Monday 15
France 5 : Network de Sydney Lumet
CStar : Grammy Award
Arte : Du Rififi chez les hommes
Tuesday  16
Canal + : Été 85, by François Ozon, selected for the Cesar
W9: Jason Bourne
Arte : Israel-Iran, la longue guerre
Wednesday 17
France 2: Les Chatouilles (review on this blog, click here)
LCP: Assad, la dynastie de l'horreur
CStar: Basic Instinct
5.
ON YOUR PLATFORMS
(WOMEN)
ARTE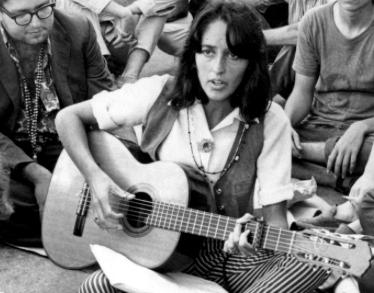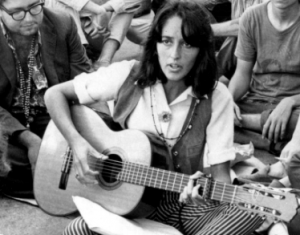 DOCUMENTARY
A woman who was film historian and film critic, and who founded the Cinémathèque française with Henri Langlois in 1936.
Mae West-une-star-sulfureuse by Sally Rosenthal & Julia Marchesi
rita-hayworth-gloire-et-blessures/
Lotte-lenya-pourquoi-je-souffre-tant/
Mee too, la libération de la parole
MOVIE 
After the disappearance of a young woman of Kurdish origin, Chief Inspector Caroline Goode leads the investigation. This breathtaking fiction recounts a tragic news story that shook Great Britain in 2006.
From Richard Laxton with Keeley Hawes (Caroline Goode).
AFTER THE WEDDING, by Susanne Bier with Mads Mikkelsen
SERIES
La Chaîne Parlementaire
LCP offers you a lot of good documentaries: here
La Cinémathèque Française
All retrospectives are postponed.
On Henri plateform, a cult movie everyday
Your movies and series about
women
to watch

 on 

NETFLIX
(CLICK ON THE LINK TO WATCH THE TRAILER)
The Crown, created by Peter Morgan
Unbelievable, created by  Susannah Grant, Ayelet Waldman & Michael Chabon
Jane, on Jane Goodall, by Brett Morgan: review here
Unorthodox, by Maria Schrader – Review
Elisa y Marcela, de Isabel Coixet – Review
Lady Bird, by Greta Gerwig, as from March 3rd.
Sky Rojo, three prostitutes on the run. By the creator of  La Casa de Papel, Alex Pina & Esther Martinez Lobato, as from March 19th. 2 seasons of eight episodes.
A week away, musical inspired by Dirty Dancing, directed by Roman White with Bailee Madison, Sherri Shepherd, starting March 26th.
Paper Lives, by Can Ulkay, as from March 12th
Lupin, part 2, this summer, by George Kay & François Uzan
Your movies and series about
women 
to watch on 

Prime Video
Now, about women:
L'Internat: Las Cumbres, by Laura Belloso
Little Fires everywhere,  by Liz Tigelaar– Review here
On the basis of sex, by Mimi Leder, on Ruth Bader Ginsburg
Une Affaire de Femmes, by Claude Chabrol
Without remorse, by Stefano Sollima, with Michael B. Jordan (April 30)
Un Prince à New York (Coming to America) (2)
Your movies and series about
women
 to watch on 

Canal+
Tout Simplement Noir,  by Jean-Pascal ZADI et Tom Wax, as from March 9
Été 85 , by François Ozon, as from March 16
Blackkklansman, by Spike Lee, with John David Washington (Tenet, Malcom & Marie) – Adam Driver (Marriage Story, Star Wars, The Report, The Dead Don't Die…)
About women :
The Perfect candidate, by Haifaa Al Mansour with Mila Alzahrani.
Judy   Judy Garland biopic by Rene Zellweger who won an Oscar 
The Accused (Vod), by Jonathan Kaplan, with Jodie Foster & Kelly McGillis
Mignonnes, by Maimouna Doucoure
Be Natural, de Pamela Green
Three Billboards, by Martin McDonagh
Mrs America, by Dahvi Waller, with Cate Blanchett
Six fois confiné.e.s, by Alice Moitié: as from March 15th.
Six twenty-minute episodes take place in places with very distinct atmospheres: a Parisian apartment, an architect's house, a suburban pavilion. With Vincent Cassel as a 50-year-old DJ, Félix Moati and Gilbert Melki as the haves and have-nots, Ludivine Sagnier in the role of a Parisian woman back in her childhood home.
Your movies and series about women
 to watch 

on 

Starzplay
We are who we are (review here), by Luca Guadagnino.
The Luminaries, adapted from the eponymous novel by Eleanor Catton with Eva Green
The Attaché, as from March 14, series created by Eli Ben David:
Avshalom (Eli Ben David, also the creator of the series) is a well-known Tel Aviv musician who follows his wife (Héloïse Godet) in her new position as attaché at the Israeli Embassy in Paris, the city where she grew up.
Your movies and series about
women
 

to watch on
Apple TV
Losing Alice, by Sigal Ivan, with Ayelet Zurer (listen to the French podcast Falafel Cinema): the story of two women who would do anything to create a movie.
Cherry, by brothers Russo, with Tom Holland on Apple TV, on March 12th
Billie Ellish
Palmer , by  Fisher Stevens,  Justin Timberlake, Juno Temple, Alisha Wainwirght
Your m

ovies and series about
women
to watch on
DISNEY+ 
WandaVision, by Jan Schaeffer with Elisabeth Olsen & Paul Bettany: the story of a nostalgic super heroin.
Raya & the last dragon  (already out in the US)
Black Narcissus, by Charlotte Bruus Christensen, now:
A new adaptation of the novel Black Narcissus by the Englishwoman Rumer Godden, published in 1939. An Anglican nun sent to a remote corner of the Himalayas during the inter-war period to establish a dispensary in a former harem.
In the role of Mother Superior, Diana Rigg plays one of her last part. Gemma Arterton plays the part of Deborah Kerr, Sister Clodagh, in the first adaptation.
To keep on reading : The 2020 ten best movies
Stay safe !
Subscribe to the weekly newsletters to keep up !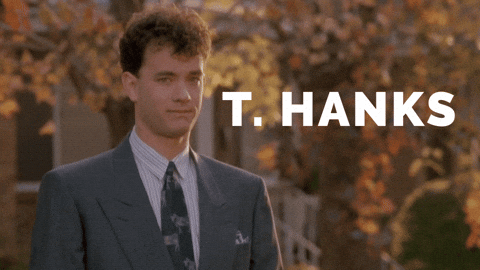 [contact-form to="contact@movieintheair.com" subject="Subscribe to the newsletters"][contact-field label="Subscribe here : Name" type="name"][contact-field label="Email address" type="email"][/contact-form]