I have selected for you the ten best series of the year  to watch at home. 
On the bilingual Movieintheair blog, I do a press review every Wednesday and keep the best of national and international audiovisual news.
The ten best series of the year
to watch on your platforms, Tv or in  VoD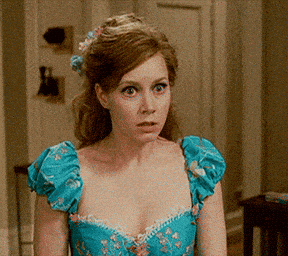 NEWS
We still don't know when we will go back to the movies...
A new category on this blog dedicated to podcasts: Falafel Cinema, the podcast of Israeli cinema: a journey to the heart of cinema, artists and series. One every two weeks: take a date! And write to me at contact@movientheair.com to tell me what you think about it.
DULAC Cinemas has published a book: Pourquoi les cinémas sont essentiels ? Anyone who wishes to contribute can do so too.
An interview with Bernard Louargant, director of  Boulogne Billancourt The Time of Cinema Studios, a documentary about French and international movies, a place where all great movies have been shot.
Millie Brown, Stranger Things, will play in Brothers Russo next science fiction movie, (the director of Avengers):  The Electric State.
A documentary directed by Yamina Benguigui about Congo  Le dernier poumon du monde. Article and trailer here 
More than ten best series of the year to watch, good programs, and new series too.
Sing 2 is forecast for December 2021, withBono, Pharrell Williams, Halsey, Letitia Wright.
Martin Scorsese directed a documentary for Netflix: If it was a town, as from January 7. 
GIFTS IDEAS (HANOUCCA, CHRISTMAS…)
DVDS, an e-box, books:
DVDS:

For soccer fans and feel-good movies: The Champion : review on this blog
For a beautiful story: Voir Le jour by Marion Laine, with Sandrine Bonnaire and Aure Atika
Summer 85, by François Ozon
Africa Mia by Richard Minier and Édouard Salier as of December 16 (review on this blog)
E-BOX:

For children: Citizen Kid offers you an e-Box : a monthly subscription allows you to enjoy an outing for 1 child + 1 adult to choose among their favorites.
BOOKS:

For fans of Michael Cimino: a book about the director of The deer hunter.
For fans of musicals: a vinyl book published by France Musique available, as from December 11th.
Les Marx Brothers par eux-même by Chantal Knecht published by Robert Laffont.
Le Cinéma ouest-africain francophone. Et pourtant, ils tournent  By Mame Rokhaya Ndoye, on the specificity of Senegalese and Burkinabe cinemas.
Une romance avec Chet Baker :a short movie by  Bertrand Fèvre :book, dvd and vinyl
Here are the ten best movies of the year, new series, advice from film professionals and the best of your TV programs.
TRIBUTE 
Caroline Cellier
Claude Brasseur
I was thinking about him a few weeks ago through the feel-good movies to watch , Claude Brasseur who played in La Boum,is dead. 
ALL YOU WANT TO KNOW
ABOUT YOUR
TEN BEST SERIES OF THE YEAR 2020
Series N°1: UNORTHODOX 
(Best series)

Leading the way, Unorthodox, inspired by a true story, that of Deborah Feldman-, this mini-series is masterful in its editing, its actors and the finesse of its direction by Maria Schrader.
Unorthodox is a four-part German dramatic mini-series in four 55-minute episodes created by Anna Winger and Alexa Karolinski and broadcast on March 26, 2020 on Netflix.
It is an adaptation of Deborah Feldman's autobiography Unorthodox: The Scandalous Rejection of My Hasidic Roots (2012).
The pitch
Esty, a nineteen-year-old from an ultra-Orthodox Jewish family in Williamsburg, Brooklyn, decides to flee her community a year after her arranged marriage to Yanky Shapiro. She secretly leaves for Berlin, Germany, where her mother has been living since she herself left the community. After learning of her pregnancy, the rabbi asks Yanky to go to Germany with his cousin Moses in order to find her.
We are completely caught up in the story of this woman in search of freedom, fleeing the Hasidic community in which she grew up. The actress, Shira Haas (Shtisel, Foxtrot...) is exceptional. Listen to the podcast on Shira Haas available here. 
Series N°2: HOMECOMING
(best series)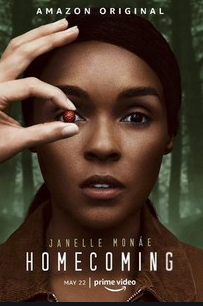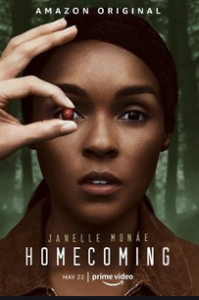 If you've seen season 1 of Homecoming, you know what I'm talking about. You are bitten. Homecoming has been since Chernobyl or The Handmaid's Tale, one of, if not the best series of the year.
Psychological thriller, inspired by Gimlet Media Podcast, the series tackles, the return of the military to their homes after years on the field…
I won't reveal anything more. This series catches you from the beginning. Each episode lasts about thirty minutes and you don't see the time go by.
I waited until one of my daughters was available to see season 2 and I must confess that it was very difficult.
Season 2 is even better than the first one, it feels like a whole, like a novel in two volumes. The leading actress of the first season is Julia Robert and the second Janelle Monae.
Created by Eli Horowitz and Micah Bloomberg, already creators of the original podcast, Homecoming is a series directed by Sam Esmail, already creator and director of the Robot series with Rami Malek (Bohemian Rhapsody).
The direction is masterful, the shots are sublime and the music fits perfectly to the atmosphere of this scary series with suspense worthy of a Hitchcock.
The music for the first season was composed by Komeil S. Hosseini (composer of the music for the film La Favorite) and for the second season, Emile Mosseri composed the soundtrack.
Series No 3: AFTER LIFE
(best series)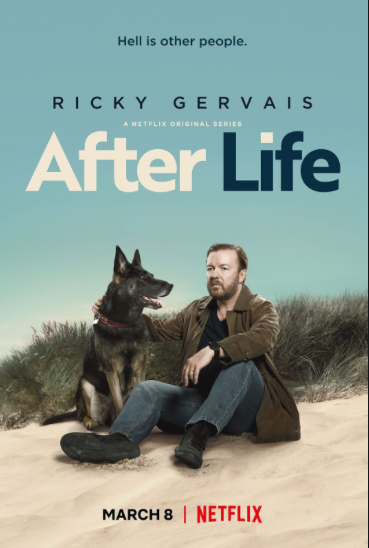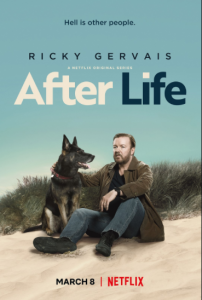 My number 3 choice is After Life series, which I loved very much, a moving series with a completely crazy soundtrack (Andy Burrows) about a man who can't get over his wife death. Only a dog that he offered him helps him going on because he can't bring himself to give her up. As a journalist in a local cabbage patch, he reports on people's daily lives, a daily life that is sometimes unusual…
This touching series is beautiful and I'm tackling season 2.
Its creator and lead actor, Ricky Gervais said that 'l would not go beyond season 3. Are the best series the shortest? A real debate…
Series No 4: THE LIBERATOR
(best series)

A great animated series created by Jeb Stuart (Die hard, The Fugitive), The Liberator is adapted from the book "The Liberator: One World War II Soldier's 500 Day Odyssey" by Alex Kershaw. He tells the story of his life as a soldier during WWII.
Directed by Greg Jonkajtys, the series tells the true story of Felix "Shotgun" Sparks, who served in Europe and reached the gates of the Dachau concentration camp. In four hard and very moving episodes, we focus on the characters in a very special way.
Captain Sparks has a natural gift for authority.  And before leaving for war, he managed to weld together soldiers of different and rebellious origins and these soldiers became his family in Italy during the Battle of Anzio.
This series about memory still resonate today as extremists advance and moderate discourse struggles to be heard.
It was made using a very particular animation technique: the trioscope mixing computer-generated images, real-life footage, a technique seen in an animated series on Amazon Prime, Undone that I have already talked about on this blog.
Four episodes to see right now on Netflix. Hang on, at first the technique is disconcerting but the scenario is incredible and we had a hard time getting rid of it.
Series No 5: THE SPY
(best series)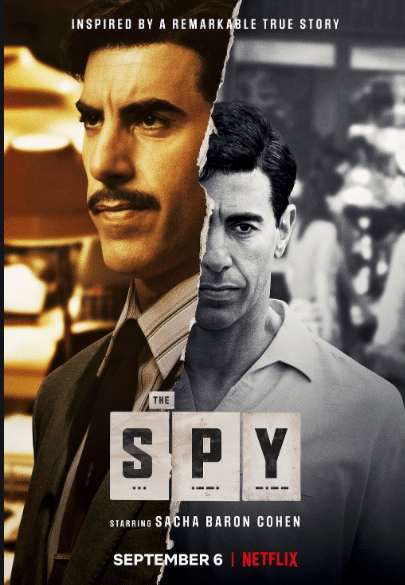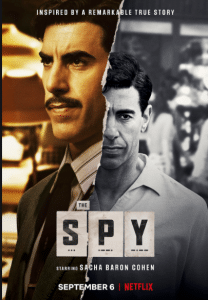 Seen in Borat, Brüno, Ali G, Erran Morad, Admiral General Aladeen and known for his stance and his taste for provocation, English actor Sacha Baron Cohen is the man of all extremes. He is, indeed, one of the rare actors taken for one of his characters to have been attacked in the street.
Coming from an Ashkenazi family who emigrated to Israel on his mother's side (he speaks fluent Hebrew) and English on his father's side, he grew up in England and during his studies wrote a thesis on the American civil rights movement. Inspired by Peter Sellers, his role model, he created television shows in which he played several roles, and won numerous awards for his performances in England, Germany and the United States.
Recently, he has become "himself" again, so to speak, and no longer appears disguised or provocative on the sets but as a committed actor, concerned about the rise of racism and anti-Semitism.
Sacha Baron Cohen is currently playing the lead in two series, The Spy, which I'm talking about here, and in, The Trial of the Chicago 7 on Netflix. You may see him in Borat 2 on Amazon Prime, his way of making fun of the world.
THE PITCH
The true story of the Israeli spy Eli Cohen who became in Syria in the 1960s, the chief adviser to the Minister of Defense .
WHAT ABOUT THE SPY?
In the role he plays in The Spy, Sacha Baron Cohen cannot help but once again play two roles.
Eli Cohen is the first Israeli spy to successfully enter Syria. He was so successful in integrating into Syrian society that he became Chief Advisor to the Minister of Defense.
The Spy is one of the most successful series I have seen recently. The reconstructions of the locations and the depth of all the characters, both in Israel and Syria, make one become attached to it from the very first episode. Dan Peleg, the tormented Mossad recruiter, played by Noah Emmerich (The Americans) and Eli's wife, played by Hadar Ratzon-Rotem and Sacha Baron Cohen, form a trio of actors who trigger emotions in each episode. And the key word of this series is sobriety.
The question of identity is at the heart of this series, as it is for the actors. The spies sometimes end up not knowing who they are just like the actors, sometimes to the limit of madness. Sacha Baron Cohen is one of these actors but he has control over everything.
He was nominated for the Golden Globes in 2020 for his performance in The Spy.
Diana Rigg told the BBC in 2016 that the secret of good acting was "Measure the distance between you and the role, and fill that distance, fill it with the truth", (source Stéphanie Pierre in "Le Monde"). Sacha Baron Cohen masters this art and, through his roles, sets out to break appearances, to destroy the ingrained lies that are prejudices.
Series No 6: UNDONE
(best series)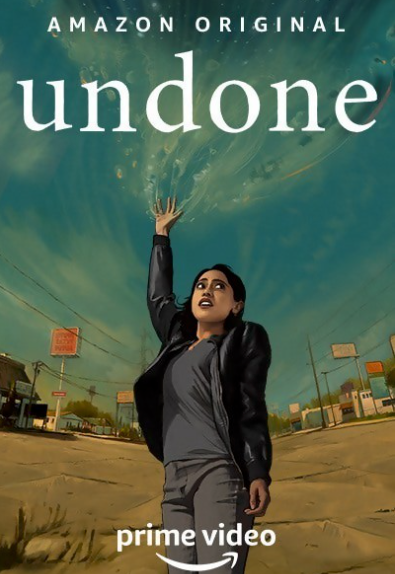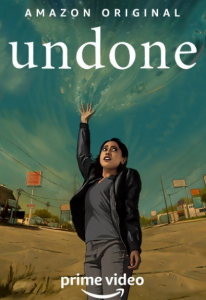 This series with its mix of genres is hallucinating. Created by Raphael Bob-Waksberg – the creator of Bojack Horseman (on Netflix) and Kate Purdy, this series is played by Rosa Salazar and Bob Odenkirk. It was shot in rotoscopy.
Dutch director Hisko Hulsing, who animates and composes, is the director of the series.
The pitch
The story is about a deaf woman, Alma, who almost dies in a car accident. In the hospital, she begins to have visions of her father who died when she was a child. Then the apparitions become more and more real and her father asks her to help him find his killers. To do this, she must learn to manipulate time.
Her difficult relationship with Becca and her mother complicates her life and she feels constantly misunderstood.  At times, I thought about the O.A., but the series is darker, deeper and questions the meaning of life even more.
Series No 7: FAUDA
(best series)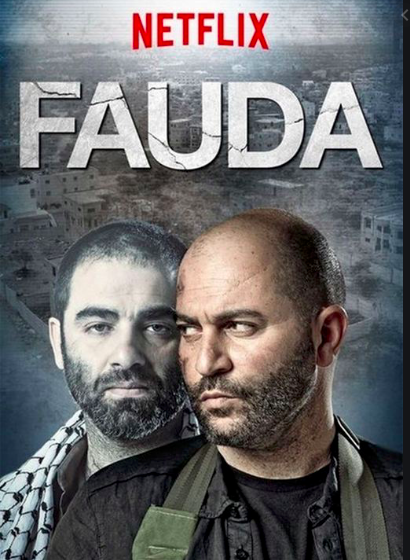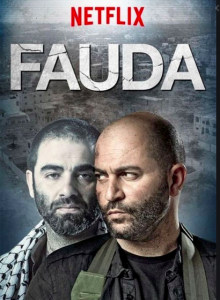 Fauda means chaos in Arabic. It seems that everything seems to work in reverse.
We follow the missions of an Israeli Special Forces unit, Mista'arvim.
Season 3 of FAUDA is broadcast on Yes Action Channel since December 2019.
This time, Doron, the hero of the series (Lior Raz) is hidden in the West Bank and coaches a boxer in a club belonging to a member of Hamas, for whom he takes friendship. This degenerates…
Doron and his team find themselves in Gaza, alone on the field…
Doron says of him and his teammate that they are wild animals, who once launched, do not let go of anything and go to the end of their mission whatever the price to pay. Doron's team is made up of men totally devoted to each other, broken, in search of love, while the women pay the price for their mistakes.
A COMPLEX ISRAELI SOCIETY
The creators of this series address the universal themes of fatherhood, the traumas that are transmitted to each generation, as well as the themes of waiting and confinement. We get a glimpse of Israeli society, so complex that it generates the best series (read my article on series here), dominated by men, where women struggle to find their place?
Finally, this series shows the absurdity of this conflict. The characters and their journeys seem to be all traced out, caught in an escalation of violence that never stops. And if what is at stake is on the territorial surface, we become aware that it is also about money. What would the men do if they stopped going to the army? What would the terrorists do if they were concerned about building their country… It seems that, alas, all politicians have something to gain from it…
WITH:
Doron Kabilio : Lior Raz
Nurit : Rona-Lee Shim'on (he)
Hertzel « Steve » Pinto : Doron Ben David
Sagi Tzur : Idan Amedi
Avihaï Ben Haim : Boaz Konforty
Boaz : Tomer Kapon
Naor : Tsahi Halevi
Colonel Michael « Mickey » Moreno : Yuval Segal
Eli : Yaakov Zada Daniel
Capitaine Gabi Ayoub : Itzik Cohen (en)
Dana : Meirav Shirom
Series No 8: THE MANDALORIAN
(best series)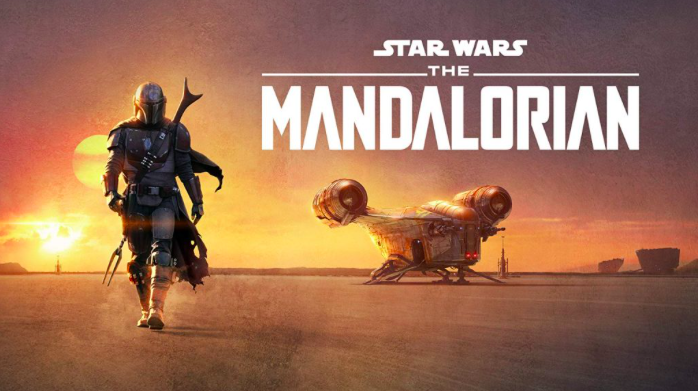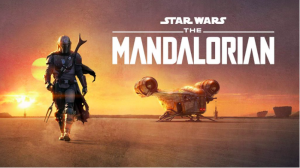 Created and directed in part by Jon Favreau, The Mandalorian tells the story of one of the Star Wars characters, Mando, known as The Mandalorian.
THE PITCH
Five years after The Return of the Jedi and twenty-five years before The Awakening of the Force, The Mandalorian tells the adventures of a Mandalorian mercenary, Mando, Djin Jarin, beyond the territories of the New Republic.
Mando must find a 50-year-old living being and discovers that, despite his age, he is a child of the same species as Yoda and that he has mastered the Force.
After fulfilling his contract and receiving the bounty, Mando changes his mind and returns to save the Child from being used for experiments. I must then flee with him and goes in search of his people, an order of sorcerers called "Jedi", to deliver him.
The series stars Pedro Pascal (seen as an incorruptible policeman in the very realistic series Narcos to be seen on Netflix) and this year he is featured in Wonder Woman 1984.
In 2021, he will play in the third season of The Mandalorian as well as in the movie We Can Be Heroes by Robert Rodriguez with Boyd Holbrook, his teammate in Narcos. He can also be seen in Triple Border, available on Netflix.
In this series, imagination is put at the service of history. If the scenario is rather thin, the two main characters, Mando and Baby Yoda, are funny and endearing, in their moving father-son duet very Warien star.
The directors: Jon Favreau, Bryce Dallas Howard, Taika Waititi, Rick Famuyiwa, Robert Rodriguez or Peyton Reed.
WITH
Carl Weathers: Greef Karga
Gina Carano: Carasynthia « Cara » Dune
Giancarlo Esposito : Moff Gideon
Omid Abtahi: Dr Pershing
Ming-Na : Fennec Shand
Amy Sedaris : Peli Motto
Emily Swallow: Armurière mandalorienne
Werner Herzog le Client
Taika Waititi: IG-11
Temuera Morrison : Boba Fett
Katee SackhoffA
Series No 9: THE QUEEN'S GAMBIT
(best series)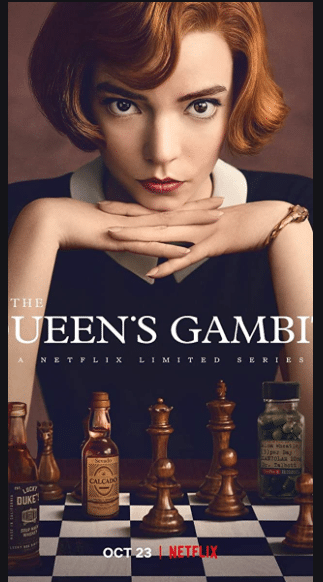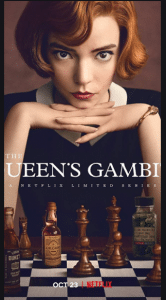 THE QUEEN'S GAMBIT
Created by Scott Franck et Allan Scott, more than 60 millions people have seen THE QUEEN 'S GAMBIT .
THE PITCH
A story about an orphan, Beth Harmon, who learns chess at nine years old. She discovers a passion and a gift for the game of chess.
This series is inspired by Walter Tevis' eponymous novel.
WHAT IS IT ALL ABOUT ?
Terribly addictive, The Queen's Gambit is, alas, seen in several times -sleep oblige-.
The actress, Anya Talyor-Joy (seen in The Peaky Blinders) is fascinating.
Indeed, in chess, all the action is shown in the glances and in the concentration facing the opponent, so the possibilities of acting are very limited and Anya Taylor-Joy excels in this role. We follow her anxieties, her joys and the challenges she faces in every game where everything is questioned.
Neither maudlin nor tragic, the series is paced like a game of chess. The Queen's Gambit plunges us into the Cold War, seen through the eyes of a female character, intelligent, who sees not one world but several worlds, in search of revenge, driven by addiction and rejection of her parents.
Her character explains her addiction to the game. For Beth Harmon, chess is the only place she can master and where nothing bad can happen to her unless it is her fault.
The secondary characters are also fascinating and inspired by famous chess players. Garry Kasparov himself and Bruce Pandolfini acted as advisors on the series and the chess games are all real games.
The photography and the beautiful reconstructions by Steven Meizler, the cinematographer who worked extensively on Steven Spielberg's films, remind us of the aesthetics of the Mad Men series.
WITH:
Anya Taylor-Joy (Peaky Blinders, Split, Emma, The New Mutants)
Thomas Brodie-Sangster (seen in The Labyrinth, Star Wars, Love Actually, GOT, Nanny McPhee),
Harry Melling (Harry Potter, The Devil All the Time, currently on Netflix),
Jacob Fortune-Llyod (Star Wars),
Moses Ingram (MacBeth, directed by Joel Cohen and scheduled for release in 2021 with Frances McDormand and Denzel Washington),
Marielle Heller (seen in The Extraordinary Mr Rogers, The Counterfeiters of Manhattan )
Bill Camp (seen in Dark Waters, The Outsider currently on Amazon Prime, The Night of, Joker).
Series No 10: THE CROWN
(best series)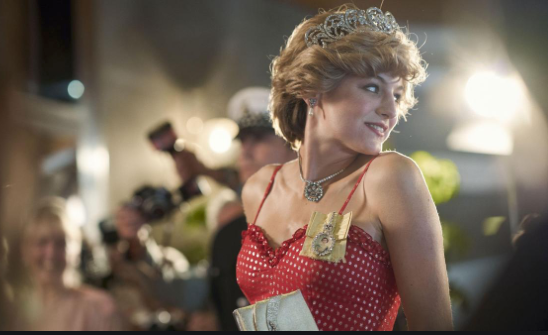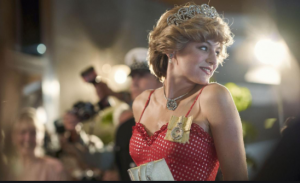 THE CROWN
This historical series is so strong and aesthetically pleasing that each season surprises us with its creativity.
If I was less familiar with the three previous seasons, this season has brought me back to the highlights of my teenage years and then my adult life.
Nothing original however, each time an episode corresponds to an event, and we learn a little more each time about the hardness and inflexibility of the Queen.
Usually the royal members don't take offense, this time they complain that the director went too far. This time especially, the members concerned are still alive and the least kind person – apart from The Queen – is none other than the future King, Prince Charles.
PERFECT ACTRESSES AT THE HEART OF THIS SERIES
This season's two leading actresses, apart from Olivia Coleman, Emma Corrin and Gillian Anderson (seen in Sex Education, also available on Netflix) deliver perfect and very moving performances.
Emma Corrin plays Lady Di and bewitches us with her spontaneity, candor and will to live. We see what we already knew, the infidelity of Prince Charles and its effects on his wife Diana, the depression, the terrible loneliness in which she is locked up and then the will to get out of it.
We know the tragic end of this woman who died at only thirty-six years of age, like Marilyn Monroe, and who was loved by all the world except the Crown.
Gillian Anderson is a wonderful interpreter of Margaret Thatcher, the woman whose name was given to a policy, Thatcherism. A woman who imposed herself with ruthless politics. An episode on rising unemployment and poverty bears witness to this.
The imagination of the scriptwriters on the meetings between the Queen and her Prime Minister are among the best moments of this series, four seasons combined.
The dialogues are chiseled and direct.
No words too many. This series is to be seen as a whole.
Between the access to the Queen's throne and the marriage of Prince Charles, the political stakes are no longer so high.
The dramatic spring inevitably suffers. But it is simply linked to history.
These films about the memory of what British history was like remind us of our own memories, those of a young woman who was denied freedom.
To be seen in its entirety.
AND MORE
There are obviously more series to watch. These ones are amongst my favorite series:
Netflix : Sex Education, Love & Anarchy, Borgen, Occupied, Hollywood, Never Have I ever, Atypical, Stranger Things, La Casa de Papel, 45 Revoluciones, Stateless, Queen Solo, The Kominsky Method, Narcos, Mindhunter, The Sinner, What If, The O.A, Ratched, House of Cards…
Arte : The Killing, Hatufim, No Man's Land.
AppleTV: Tehran. 
Amazon Prime : Marvelous Mrs Maisel, Harry Bosh, Shtisel, The Report, The Widow, Fleabag, Little Fires Everywhere, Chernobyl, The Handmaid's Tale…
Canal+: The Comey Rule, Perry Mason, Our Boys, Nehama, False Flag, Industry, Raised by Wolves, Mrs America, The Undoing..
2. YOUR NEXT  MOVIES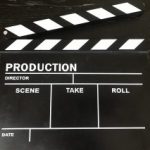 Few trailers : 
The Right One, Nick Thune, Cleopatra Coleman
A boy called Christmas (forecast for next Christmas)  on BBC.
Land, directed and played by Robin Wright, Kim Dickens, Warren Christie
Songs of Salomon: by Arman Nshanian,on life and carrier of Komitas Vardabet, a priest, composer, into ethnomusicology and who lived during the Armenian genocide.
Promising Young Lady, written and directed by Emerald Fennell, with Emerald Fennell, Carey Mulligan, Alison Brie.
Walker, with Jared Padalecki, a new adaptation of Texas Ranger
3.

GOOD TIPS FROM MOVIE 

PROFESSIONALS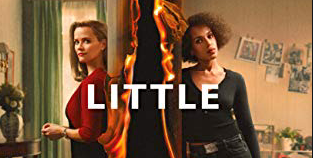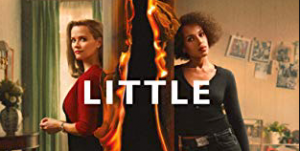 Hulu's 'Little Fires Everywhere' Sums up Oppression in One Sentence by Adrienne Samuels Gibbs
The Business of Screenwriting: Hip pocket representation by Scott Myers 
Writing Realistic Dialogue. Using Idioms, Slang, Contractions  by Scott Myers 
Histoire de Yasujiro Ozu (France Culture)
Ventura et Blier, histoire d'un coup de poing (Forum des Images)
4. YOUR EVENING TV PROGRAMS
Wednesday 23
C Star : La story Disney : la magie musicale
Thursday 24
M6 : La Belle et le clochard
TCM : Les Goonies
Arte : La Panthère
Friday 25
At 1.PM:  LE PLUS GRAND CIRQUE DU MONDE –DE HENRY HATHAWAY
With Claudia Cardinale (Toni Alfredo), John Wayne (Matt Masters) Rita Hayworth (Lili Alfredo)
And in the evening:
M6 : Le retour de Mary Poppins
Paramount : Flight
W9: Le Prénom
France 4 : Mon premier lac des cygnes
Saturday 26

Gulli : Kirikou et les bêtes sauvages
TCM : Le cavalier électrique
LCP : Le bon plaisir
Sunday 27

TF1: Ready Player One
France2 : Paddington 2
C8 : La Grande Illusion
TF1 Series : The Grand Budapest Hotel
6Ter : Forrest Gump
TCM: True Grit
Monday 28
Arte: Les Affameurs, premier western en couleur
Tuesday 29
LCP: Che Gevara
On Arte, special Franck Capra
Wednesday 30
Arte : Le secret de la pyramide
5. PLATFORMS
Arte 
Festival : Artekino festival.com: vote for your favorite movie during the month of December.
DOCUMENTARY
Et dès le 27 décembre : Vivien Leigh
December 27th : Vivien Leigh 's documentary
MOVIE
SERIES
En thérapie, adapted from Be Tipul  as from February 4th, 2021
La Chaîne Parlementaire
LCP offers you a lot of good documentaries: here
La Cinémathèque Française
All retrospectives are postponed.
On Henri plateform, a cult movie everyday
To watch a magical light show here
Best series and movies to watch 
on  

NETFLIX
Now :
Love Actually 
The Prom, by Ryan Murphy, with Meryl Streep, Nicole Kidman:songs and glitter: a good moment during the festive holidays.  
L'île de la rose (La République de la Rose libre)
A very good movie, inspired by a a true story, a ingénier created his own island in international waters during the 60's.
A movie about freedom who gives hope and inspiration, the story of a man who wanted to change the world.
By Sydney Sibilia,  with Elio Germano, Leonardo Lidi, Matilda de Angelis, Luca Zingaretti & François Cluzet 
Home for Christmas. (series season 2): to watch now !
Ma Rainey's Black Bottom, adapted from Charles Wilson ' novel, directed by  G C Wolfe, last movie where Chadwick Boseman played and produced by Denzel Washington
Incredible performances of Viola Davis & Chadwick Boseman. Listen to  Brandford Marsalis 'music on France Musique in Alex Dutilh show.
The Midnight sky, with and by George Clooney, with Felicity Jones, as from December 23rd
On December 25th Bridgerton, created by Chris Van Dusen and produced by Shonda Rhimes.
LUPIN, as from January 8th,
Sakho et Mangane, by Jean-Luc Herbulot, as from December 27.
Four movies directed by Claude Sautet, as from January 1st:
Les choses de la vie, César et Rosalie, Nelly et M. Arnaud, Max et Les Ferrailleurs
Asphalt Burning, as from January 2nd, by Hallvard Bræin
Churchill, as from January 15th
Pieces of a woman, Kornel Mundruczo, as from January 7
Outside the Wire, Michael Hafstrom, as from January 15th
Death to  2020, a satire  by the creators of  Black Mirror: with Hugh Grant, Samuel Jackson, as from Friday..
As from January 8: FRAN LEBOWITZ : SI C'ETAIT UNE VILLE 
Fran Lebowitz speaks about the change of New York city.
Directed by Martin Scorsese.
Best series and movies
to watch on 

Prime Video
Now:
Saison 3 Marvelous Mrs Maisel: this season looks amazing !
Uncle Franck, by Alan Ball: a beautiful story on a young women and her affection for her uncle who hides to his family that he is gay. My eleventh 's favorite movie of the year.
Small Axe by Steve McQueen (Shame, Twelve years a slave): now only on BBC…
The Wilds, by Sarah Streicher: a teenage story who looks like the series Lost,  and with Rachel Griffiths from Six Feet Under .
The Secrets We Keep, with Noomi Rapace, (Millenium). Yuval Adler (The Operative)  directed and wrote the script with Ryan Covington.
I am your woman, by Julia Hart
Palm Springs by Max Barbakow in January 2021
Best series and movies
to watch on 

Canal+
Now:
Port Authority, Danielle Lessovitz
The Traitor by Marco Bellochio
Little Women by Greta Gerwig (review)
Frozen II, as from December 18th
Raised  by Wolves, by Ridley Scott, written with Aaron Guzikowski.
2145. Androids serve humans except for two of them, Father and Mother, who are trying to colonize a planet using human embryos. The story is great. Two episodes every Monday.
La Belle époque, as from Januaray 1st
A rainy day in New York, as from January 5
The Good Lord Bird, the story of John Brown, an abolitionniste, played by Ethan Hawke, directed by Albert Hughes, as from January 7 (series)
Best series and movies
on Starzplay
The Stand
Brave New World , as from December 20th, an adaptation from the novel 1984 written by Aldous Huxley, created by David Wiener (Homecoming) 
Two first episodes directed by Owen Harris. With Alden Ehrenreich, Jessica Brown Findlay
The great, by Tony Mcamara
Mother, father son, by Tom Rob Smith
Normal People, by Lenny Abrahamson & Hettie Macdonald
Vida, Tanya Saracho
Best series and movies
 to watch on Apple TV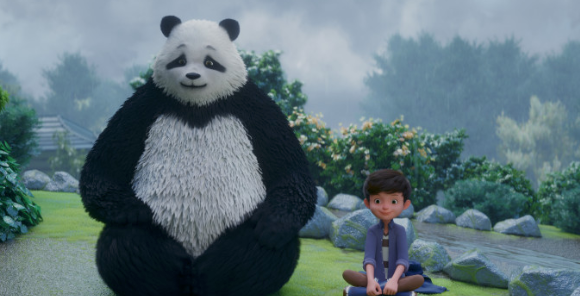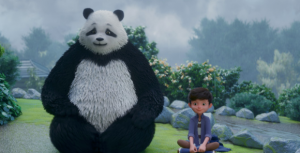 Stillwater , adapted from the famous novels  "Zen Shorts", by Jon J.Muth, as from December 4th
Dads, de Bryce Dallas Howard (now)
Dickinson
Trying
Servant, by Night Shyamalan
Mariah Carey's Magical Christmas Spécial.
Billie Ellish
Palmer, as from January 29, by Fisher Stevens, with  Justin Timberlake,Juno Temple, Alisha Wainwright
Best series and movies
to watch on Disney+
Safety
Hamilton, Thomas Kail
The Mandalorian, season 2: Great series !
The Falcon and the winter soldier story
For Christmas
Soul, by Pete Docter et Kemp Powers with Jamie Foxx, Tina Fey 's voices
Encanto in 2021…
Wanda Vision
Stay safe !
La culture et Le Livre de La Jungle