Maybe it is the best series ever. Maybe not. But Mad Men is one of my favorite series, with terrific characters, a brillant photography & so many things…Here are the seven reasons why I watched Mad Men (again).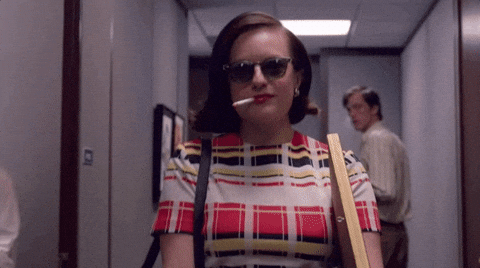 The best series ever ?
Life is all about Mad Men
I am very happy to have two daughters. They are 17 & 20 years old and always give me some good advice when it comes to series.
But I am proud to have discovered Mad Men myself (I know it is an old one ..). Then it became my elder daughters' favorite series.
You may also check the great Facebook page (MADdicts) related to the fans of Mad Men. My daughter says when the series is great, the Facebook fan page is also great. I think like that.
This series last seven seasons. So, here are the seven reasons why I watched Mad Men (again).
1. Don Draper. Let's confess it, this character embodies success, our own fears, class and beauty.
2. All the other characters : Peggy, Betty, Joan, Roger (now in Mrs America), Pete (one of the most beautiful character evolution, Paul, Sally, Lane, Burt, Megan, Faye, Allison…
3. The costumes, the sets, the places…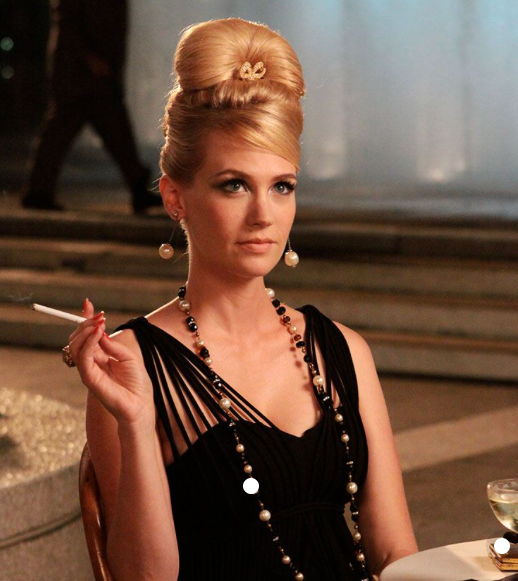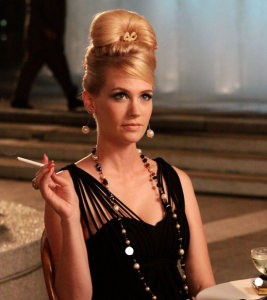 4. The credits
5. All the tunes.
I have chosen one for you
6. Dialogues.
All the screenwriters did a perfect job. It is very hard to pick one line. There are so many.  Below, my favorites:
QUOTES
« There is life and there is work » Don Draper to Pete.
« When God closes a door he opens a dress » Sterling.
« Do you want to get right or do you want to be married ? Because you can't do both. It isn't a natural state » Sterling to Don.
« Well, one day you're there. And then all of a sudden, there's less of you. And you wonder where that part went. If it's living somewhere, outside of you. And you keep thinking, maybe you'll get it back. And then you realise, it's just gone. » Peggy.
« You're good. Get better. And stop asking for things » Don to Peggy.
Joan: [to Peggy]:" You want to be taken seriously? Stop dressing like a little girl".
Don: "It's your life. You don't know how long it's gonna last, but you know it's got a bad ending. You've gotta move forward… as soon as you can figure out what that means."
Don: "Our worst fears lie in anticipation.(at the clinic)". 
Roger: "I watched the sunrise today. Couldn't sleep.
Don: How was it?
Roger: Average."
« When a man walks into a room, he brings his all life with him.He has a million reasons for being anywhere. Just ask him. If you listen, he'll tell you how he got there, how he forgot where he was going and then he woke up. If you listen, he'll tell you about the time he thought he was an angel, or dreamt of being perfect. And then he'll smile with wisdom, content that he'd realized the world isn't perfect. We are flawed because we want so much more. We're ruined because we get these things and wish what we had. »
Don's wisdom. S04E08
Allison: "Good time? Bad time?
Don: Yes."
And this of course :
7. The end. Now doubt. Best ending of series ever.
Take care ! Have a nice week-end !
Trailer for the lucky ones who haven't seen it.