This week, I have chosen ten feel-good movies to watch at home, staying safe.
We heard a very good news: the reopening of movie theaters and theaters.
On the bilingual Movieintheair blog, I do for you a press review every Wednesday and keep the best of national and international audiovisual news.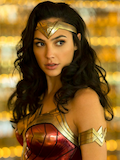 News of the week
The French movie selected for the Oscars 2021 : Deux by director  Filippo Meneghetti:  a love story between two women aged 70 years old. Produced by Paprika Films. To know more, read this article by CNC.
With Léa Drucker, Barbara Sukova et Martine Chevallier
The Oscars 2021 choices of the following countries:
Mexico: I am not here anymore, by Fernando Frias de la Perra, currently on Netflix
Russia: Dear Comrades  ! By Andreï Konchalovsky
Israël : Asia by Ruthy Pribar, selected after its Ofir Price in Israel. The story of a mother and her daughter, who are two Russian immigrants and struggle for their lives.Best actress for Alina Yiv  and best price for support role Shira Haas (The Unorthodox, Shtisel as Ruchami Weiss).
Netflix & Realness Institute 

are launching a pan-African script development laboratory.


 More informations
Malcolm and Marie by Sam Levinson will be broadcast in February 2021 sur Netflix  

with

 

John David Washington & Zendaya.
A woman will be the next James Bond : Lashana Lynch. She played with Daniel Craig in  No Time to die (to come out  in 2021)
Online festival:
Le

Festival du Cinéma Israélien de Paris

begins tonight and will last till November 29th on the website
European Films Award. On line evenL from December 8 to December 12
Here are four movies about the past, new series, advice from film professionals and the best of your TV programs.
TRIBUTE
Michel Robin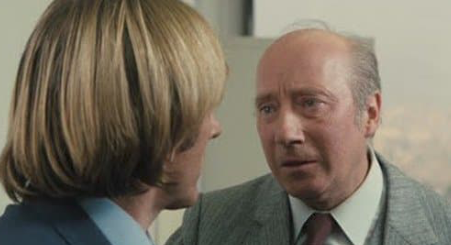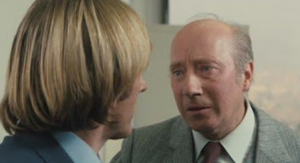 Michel Robin passed away aged 90 because of Covid 19. Associate member of la Comédie Française, and great French actor, he played in many feel-good movies:
The goat
Inside La Comédie Française
INA
 MICKEY
 Mickey is 90 years old !
FROM OUR FAMILY TO YOURS, a short movie for Christmas
Disney Christmas Advert 2020
TEN MOVIES TO FEEL BETTER:
COMEDY, ROMANCE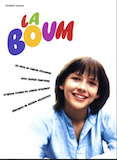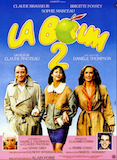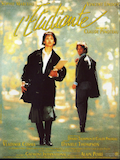 1· Trilogy La Boum, La Boum 2, L'Étudiante
These three films directed by Claude Pinoteau are true jewels of memory and are touching. The dialogues written by Danièle Thompson and Claude Pinoteau are truculent. They remind us of a less politically correct era, and the situations of couples and teenagers are shown with great lightness.
The music of Richard Sanderson, and that of Vladimir Cosma have left their mark on an entire generation of which I am a part. I saw this film again with my daughter recently and laughed a lot. Denise Grey, Vincent Lindon in L'Étudiante, and of course Sophie Marceau reminded me of good times. Jacques Chancel makes an appearance. The little sister and grandmother characters are hilarious.
With Sophie Marceau, Claude Brasseur, Brigitte Fossey, Denise Grey, Pierre Cosso, Alexandra Goni…
La Boum (on Canal+  VOD & Amazon Prime)
La Boum 2 (on Canal+  VOD & Amazon Prime)
L'Étudiante (on Canal+ en VOD)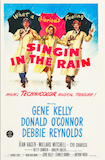 2. Singin in the rain (on Amazon Prime)
The musical masterpiece by Stanley Donen and Gene Kelly is the must-have of feel good movies.  The performances of Debbie Reynolds, Gene Kelly, Cyd Charisse, Donad O'Connor are extraordinary and still captivate us. Moreover Sophie Marceau plays a part in La Boum 2 when Brigitte Fossey watches her daughter dance.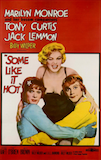 3 Some like it hot (on Canal+ VOD )
Billy Wilder's comedy is a feel-good film: the comedy of Jack Lemmon, the charm of Tony Curtis and the voice of Marilyn Monroe make this film about jazz, love and play, one of the best ever to feel better. And what an ending!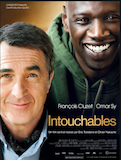 4 The Upside (on Canal+  VOD & Amazon Prime)
This movie by Toledano and Nakache is a true comedy and the revelation in this movie is obviously Omar Sy although François Cluzet is perfect in his part, as usual. I still remember the part when he dances on Earth Wind & Fire music, a great moment!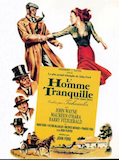 5 The quiet man (on Canal+ en VOD )
Directed by John Ford in 1952, this film is now a classic. The story of the return of this boxer, Sean – played by John Wayne – who unintentionally killed his opponent, back in his village in Ireland and his encounter with the beautiful and rebel Mary,  played by Maureen O'Hara, left a lasting impression on me. I had loved this film, which was both funny and romantic at the same time. I often see it again with pleasure.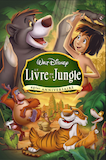 6  The Jungle Book (on Disney + & Netflix)
Adapted from Rudyard Kipling 's novel, who hasn't seen this cartoon with this great jazz music and the funny character of Baloo?
I have always like this movie which reminds me of the forest of Africa and I really loved this story of friendship and love between a child and an animal. It is one of my favorite Disney cartoon.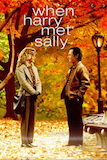 7 When Harry met Sally (on Canal+ )
Directed by Rob Reiner,  I know the dialogues of this romance by heart. I don't even know how many times I have seen it. Each time I laugh at the same moments. And in this movie, I love to watch New York and listen to the score with great  jazz tunes. Follow my advice and watch it, you won't regret it !
With Billy Cristal and Meg Ryan.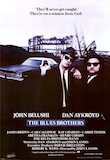 8 The Blues Brothers (on Canal+ & Amazon Prime)
This one is a masterpiece. Why ? Not because of the plot but because of the laughters and the music. Directed by John Landis who did Thriller first videoclip of all times, the actors are often both actors and musician. Check this out : Dan Aykroyd, John Belushi, John Goodman, Carrie Fisher; Steve Cropper and : Cab Calloway, Aretha Franklin, Ray Charles, James Brown. Every time I watch this movie, I feel better after.
9 Le sauvage (on Canal+ & Amazon Prime)
One of the best French comedies ever directed by Jean-Paul Rappeneau released in 1975, this movie is the ideal film to watch now. Yves Montand and Catherine Deneuve are fabulous in this comedy set on a heavenly island, everyone's dream at the moment. A real cure for gloom!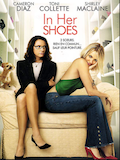 10 In her shoes (on Canal+  & Amazon Prime)
If you have a sister or not, you must absolutely see this film. Rivalries, friendships, loves, family secrets, all played by Cameron Diaz, Toni Collette (whom I love!) and Shirley MacLaine. Once again, a lot of love, tenderness, very strong moments for this story full of tenderness. Directed by Curtis Hanson, this comedy is adapted from Jennifer Weiner's novel by screenwriter Susanna Grant.
1. REVIEW
ALL YOU WANT TO KNOW ABOUT
Feel good movies
A CULT MOVIE :
THELMA AND LOUISE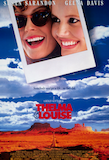 If you have seen this film released in 1990, it has inevitably moved you and left a mark on you.
The screenwriter Callie Khouri fought both for its production and for her vision of two scenes, the strongest of the film, the attempted rape and the end, contrary to so-called Hollywood films. She won an Oscar in 1991 for Best Original Screenplay.
Ridley Scott directed this feminist, detective, road movie, a film about revenge.
Harvey Keitel in the role of the policeman has for once a role of « nice" guy.  In fact, he is the only man to understand Thelma and Louise' actions.
You will obviously remember the first appearance of Brad Pitt, a true revelation of Thelma and Louise, the music of Hans Zimmer, and that turquoise blue car, the incredible 1966 Ford Thunderbird, which was a real challenge during the shooting because there are very few of them left in circulation in the United States.
And of course we will always remember the complicity of Geena Davis and Susan Sarandon, two very committed actresses in Hollywood today. Geena Davis produced the documentary on "Can Women Count in Hollywood", currently available on Canal+.
This film leaves you speechless. It provides a mixture of sadness and satisfaction linked to the tragic, rebellious and heroic journey of Thelma and Louise. The two women are inseparable. Together they form a shield against a patriarchal society where women's voices are not heard.
A must see movie!
ON CANAL+ & AMAZON PRIME
HILLBILLY ELEGY
ON NETFLIX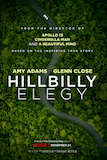 This film is the antithesis of a feel-good movie. The movies that bother us the most are sometimes the ones that do us the most good. Hillbilly Elegy will certainly win an Oscar this year, or at least one of its interpreters.
Adapted from memoirs written by J.D. Vance, a famous American businessman, the film tells the story of this man as a child.
He lived in the Appalachian Mountains, that huge region of the United States that experienced both a coal and metal crisis. This film shows the hardships of life for people in the Midwest. Hillbilly is a term like "red-neck". It is a sociological stereotype applied to the people of this region. The elegy is a lyrical and melancholic poem.
The childhood of JD Vance and his sister is marked by the poverty, madness and instability of his addicted mother played by Amy Adams, immense in this role. Gabriel Basso plays the hero, the true revelation of this film.
The pitch
As a Yale law student, JD Vance had to return to the city of his childhood because his mother almost died of a heroin overdose. Built by flash-backs, the director shows us the raw reality of this family, a daily life à la Zola and some scenes are very harsh.
Glenn Close plays the grandmother of J.D. Ron Howard (Apollo 13, Rush, Cocoon, Splash...) gave him one of the most beautiful roles of his career.
Poignant and strangely beautiful, Hillbilly Elegy a film to see. The actors are simply bluffing.
Ron Howard knew how to transcribe all the harshness of the life of this part of the population simply abandoned by the authorities. But above all it is a film about the family and all its shortcomings, which Ron Howard achieves best.
With Amy Adams, Glenn Close, Gabriel Basso, Haley Bennett, Freida Pinto, Owen Asztalos (child JD)
2. YOUR NEXT MOVIES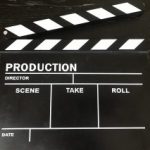 A few trailers : 
Pieces of a woman, de Kordrel Mundrunczo, Grand Prix du Jury à La Mostra de Venise.  Avec Vanessa Kirby, qui a remporté le Prix de la Meilleure Actrice à la Mostra de Venise (Coupe Volti)  pour sa prestation dans le film. Le film sera diffusé sur Netflix en 2021
Wonder Woman 1984 sortira aux Etats-Unis le jour de Noël, et dans les cinémas qui ne seront pas fermés à cause du coronavirus et simultanément sur la plate-forme de vidéo à la demande HBO Max, à compter du 16 décembre.
Source: Le Monde
Chaos Walking de Doug Liman, avec Tom Holland et Daisy Ridley, le 3 février 2021
Three Christ, de Jon Avnet, avec Richard Gerd, Peter Dinklage (GOT!)
3.

GOOD TIPS FROM MOVIE 

PROFESSIONALS
Woman movie in the Arabic world by two women directors 
Forum des Images : masterclass and a meeting every Tuesday at 8.PM.
How to Write a Good Book: Four things you can do right now by Shaunta Grimes
10 rules for better fiction writing  by Callum Sharp
Five Reasons You Should Start Your Fiction Writing Career with Short Stories  by Emeka Walter Dinjo
Get Paid 1000 dollars to binge watch travel movies
4. 

YOUR EVENING TV PROGRAM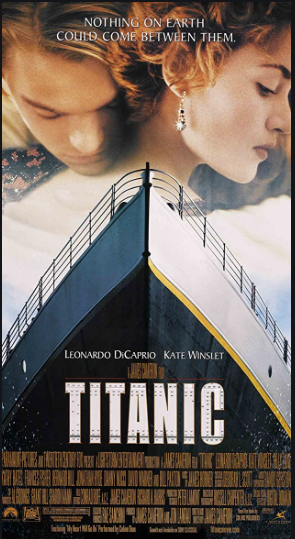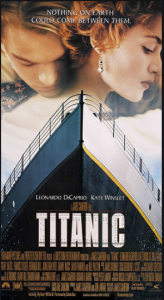 Wednesday 25
France 2: La famille Bélier (feel-good movie!)
Canal+ : Resistance
6Ter: Rush Hour
Thursday 26
France 3 : Gone Girl de David Fincher
W9: Jason Bourne
France 4 : 700 requins dans la nuit
Chérie 25 : N'oublie jamais (feel-good movie!)
Arte:  No Man's Land 
M6 : 9_1_1_ Lone Star , with Rob Lowe 
Friday 27
TCM: Night moves
Arte : Une Nuit pour convaincre , de Matti Geschonneck
Chérie 25 : Slumdog millionnaire

Saturday 28

Arte: une série de documentaires sur l'eau 
France 4 : Croc Blanc
Sunday 29

TCM: Inception
TF1: Titanic (feel-good movie!)
France 2: Skyfall
Arte : The Firm then  a documentary about  Tom Cruise
Monday 23
TCM: Master and Commander
TMC: Star Wars Épisode V (feel-good movie!)
Arte : Tandem
France 2 : Bodyguard
France 3 : 120 battements par minute
Tuesday 1st
Paramount : Man on The Moon
Arte : Main basse sur l'eau
Canal+ : The Traitor
Wednesday 2
Arte : Petite fille , un documentaire de Sébastien Lifshitz sur une petite fille de trois ans qui veut être un garçon.
France 2: L'étudiante et M Henri
5. PLATFORMS
Arte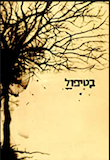 Be Tipul (In Therapy), the Israeli series by Hagai Levi, finally adapted in France!
It will be broadcast in its entirety on ARTE.TV at the end of January 2021 and on ARTE on Thursdays at 8:55 pm from the beginning of February, announces the channel, "En Thérapie".
A series initiated by Yaël Fogiel, Laetitia Gonzalez, Eric Toledano & Olivier Nakache. Directed by Eric Toledano & Olivier Nakache, Mathieu Vadepied, Pierre Salvadori and Nicolas Pariser.
Documentary
Ideas
Twist : le bonheur malgré la crise
Film
A star is born by William A. Wellman
Series
Detectories, deux chasseurs au trésor dans la campagne anglaise. 
La Chaîne Parlementaire
LCP offers you a lot of good documentaries: here
La Cinémathèque Française
All retrospectives are postponed.
On Henri plateform, a cult movie everyday
Movies and series to watch 
on

NETFLIX
Netflix is to broadcast DAWSON, a 90s cult series,   as from January 15th, 2021.
Now 
Voices of fire,  with Pharell Williams (feel-good documentary)
We are the Champions, on weird contests around the world
 Alien worlds (series), as from December 2nd
Tiny pretty things, as from December 14th.
Created by Michael MacLennan, with  Lauren Holly, Kylie Jefferson…
The Call, as from November 27th.
By Lee Chung-Hyun, with Park Shin-Hye, Jun Jong-Seo…
Finding Agnes.
By Maria Ancheta, with Jelson Bay, Sue Ramirez
L'incroyable histoire de l' île de la rose.
By Sidney Sibilia, with Elio Germano…..As from December 9th
Quoiqu'il arrive, je vous aime, as from November 20th
Live by Night, de Ben Affleck, as from November 18th
Much Loved, Nabil Ayouch, as from December 1st
Mank, by David Fincher, as from December 4th
The Midnight sky, with and by George Clooney, with Felicity Jones, as from December 23rd
The Prom, by Ryan Murphy, with Meryl Streep & Nicole Kidman, as from December 11th
Ma Rainey's Black Bottom , as from December 18th   with last performance of Chadwick Boseman, produced by Denzel Washington
On December 25th
Bridgerton, created by Chris Van Dusen and produced by Shonda Rhimes.
With Julie Andrews as voice of  Lady Whistledown, Golda Rosheuvel, Jonathan Bailey, Luke Newton, Luke Thompson, Claudia Jessie, Nicola Coughlan, Ruby Barker, Sabrina Bartlett, Ruth Gemmell, Adjoa Andoh, Polly Walker, Bessie Carter et Harriet Cains.
Films, series & documentaries
on  
Prime Video
Now:
Humans, science fiction series by Sam Vincent & Jonathan Brackley
Motherland for Salem, by  Eliot Laurence
Small Axe by Steve McQueen (Shame, Twelve years a slave)
Chi-raq de Spike Lee
Palm Springs by Max Barbakow in January 2021
Movies & series 
by 
Canal+
Now:
Cheyenne et Lola, by Eshref Reybrouck
Nurses, a Canadian series about five years, by Adam Pettle
Patria, by  Aitor Gabilondo
Un divan à Tunis, by  Manèle Ladibi Labbé, with Golshifteh Farahani
And soon
The Traitor by Marco Bellochio : to watch as from December 1st !
The Call of the Wild, by Chris Sanders, from Jack London' novel, with  Harrison Ford & Omar Sy.
Movies and series to watch 
on Starzplay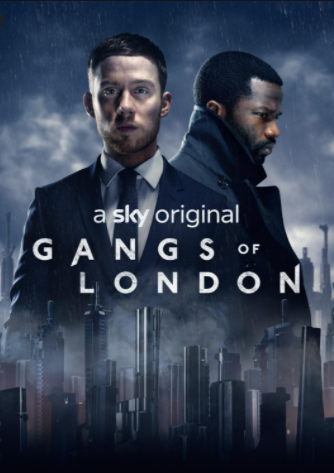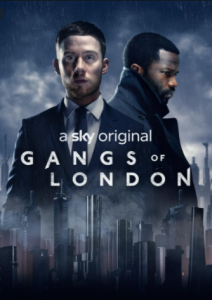 Gangs of London, by Gareth Evans, with Joe Cole, Sope Dirisu…
Godfather of Harlem, by  Chris Brancato & Paul Eckstein with Forest Whitaker
Seduced: Inside the NXIVM cult -By Cecilia Peck .  India Oxenberg 's story within NXIVM cult which obliged its member to be sexual slaves 
The Spanish Princess, by Emma Frost  Mattew Graham, with Charlotte Hope
High Fidelity, by Veronica West & Sarah Kucserka
Movies and series to watch on Apple TV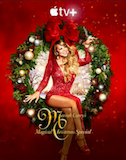 Mariah Carey's Magical Christmas Spécial as from December 4th: to feel good on Christmas.
For All Mankind, season 2 in next February 
Wolfwalkers, by Tomm Moore & Ross Stewart, as from December 16th
Movies and series to watch 
on Disney+
Hello Dolly, by Gene Kelly, with Barbra Streisand et Louis Armstrong 
 Mickey's  wonderful word
Fourchette se pose des questions par les Studios Pixar
The Mandalorian, season 2: Great series !
For Christmas
Soul, by Pete Docter et Kemp Powers with Jamie Foxx, Tina Fey 's voices
safe !