What films to watch as from November 16th
Films as from November 16th
Your news as from November 16th
CHRISTMAS MOVIES!
NETFLIX
The Claus Family 2, now 
Falling for Christmas on November 10th
Christmas with you, on November 17th
The Noel Diary, on November 24th
Scrooge, a Christmas Carol,on December 2nd
Pinocchio, by Guillermo del Toro & Mark Gustafson, on December 9th
Emily in Paris season 3, on December 21st
Mathilda, the musical, Matthew Warchus, on December 25th.
APPLE TV
Spirited on November 18th, directed by  Sean Anders & written by Anders & John Morris. This is a modern adaptation of A Christmas Carol by Charles Dickens written in 1843.
DISNEY PLUS
The Santa Clauses, on November 16th
The Guardians of the Galaxy Holiday Special on November 25th
Disenchanted 2, by Adam Shankman, on November 18th
In Movie theaters
I wanna dance with somebody, by Kasi Lemmons, written by Anthony McCarten. With Naomi Ackie, Stanley Tucci, Ashton Sanders, Tamara Tunie, Nafessa Williams et Clarke Peters
23 décembre,  dès le 25 novembre
Violent Night, le 2 décembre
Vivre, by Oliver Hermanus ,on December 28, by author of The Remains of the Day & adapted from Akira Kurosawa's masterpiece.
With Bill NIGHY
.
The best movies since January 2022:
As Bestas, Rodrigo Sorogoyen (review below)
La nuit du 12, Dominik Moll (review below)
Holy Spider, Ali Abbasi (review below)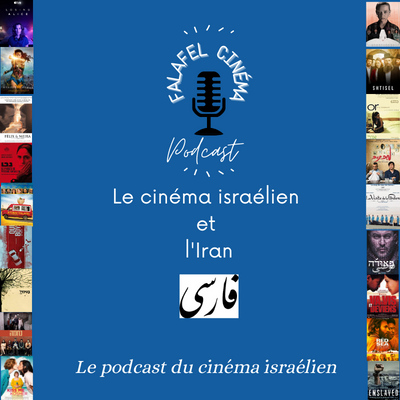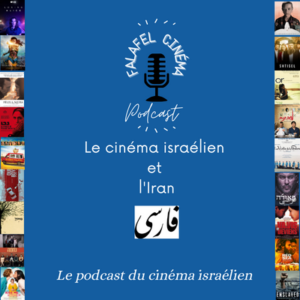 ALL YOU WANT TO KNOW ABOUT  FILMS & SERIES IN THEATERS & AT HOME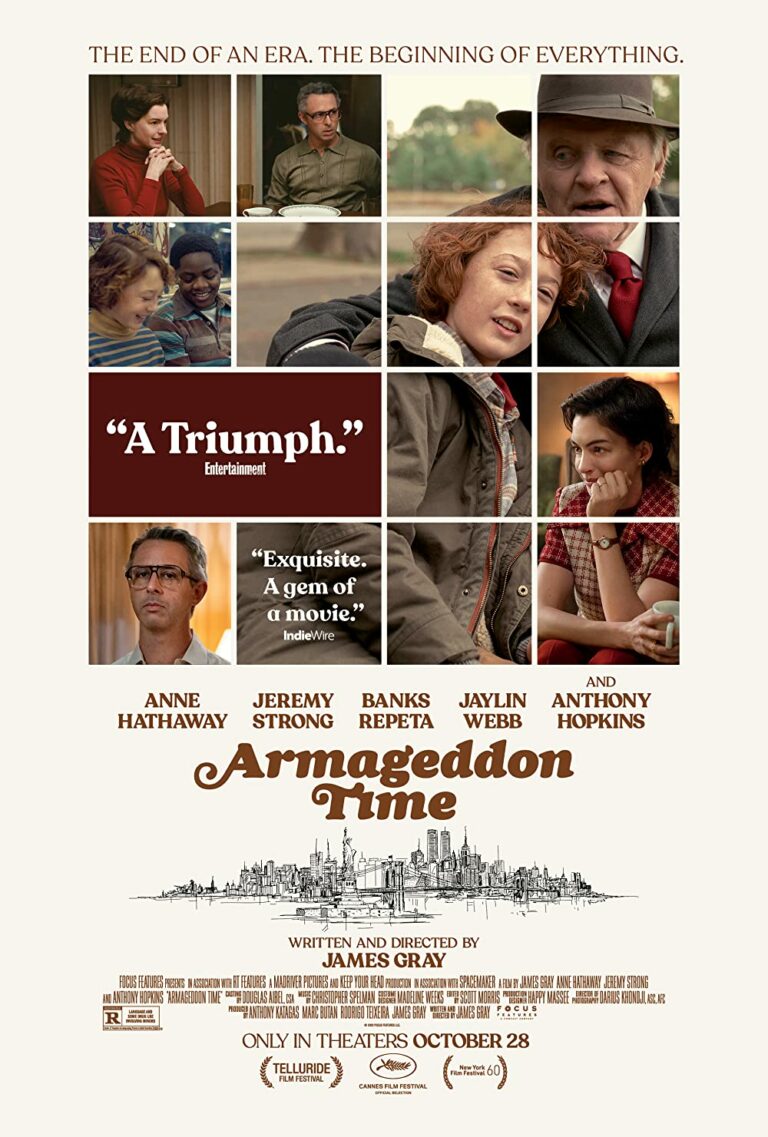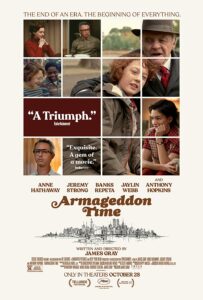 Armageddon Time, by James Gray.
Synopsis
In New York, in the 1980s, Paul lives in a wealthy family, which he cannot stand. Only his grandfather understands and encourages him. At Kew Forest School in Queens, Paul meets Jonathan, a black boy.
He lives in poor conditions with his sick grandmother. The two boys become friends.
This film deserved the Palme at the last Cannes Film Festival
I have never seen any bad film by James Gray. From Little Odessa to Ad Astra, all his films are beautiful. Nostalgia, father-son relationships, family, injustice often come up in the stories he tells.
Armageddon Time tells us his story, his youth, like directors who have done the same in recent years such as Pablo Almodovar (Dolor y Gloria), Kenneth Branagh in Belfast, Roma by Alfonso Cuaron, Licorice Pizza by Paul Thomas Anderson or Steven Spielberg in the film about his childhood, The Fabelman's, which will be released in January 2023.
This is his story, that of Paul, a 12 year old boy who doesn't like school, and who becomes friends with Jonathan, a Black-American in the Queens public school where they live.
His family resembles the ones you see in Woody Allen's movies, everyone is talking, yelling and no one is listening to each other. I thought of Radio Days.
But he films this childhood with a gentle and cruel eye.
His grandfather, Aaron, played by Anthony Hopkins, is the gentle and wise grandfather we all dream of having. He plays with Paul, his grandson, and gives him advice on life.
Arriving in the U.S. with his family who fled the Ukrainian pogroms – he uses his own name in the film – Aaron explains to Paul that one must always intervene when an injustice occurs. He talks about the Holocaust and anti-Semitism.
In class, Paul spends his time drawing and dreams of becoming an artist, a profession that no one around him encourages except his grandfather and his friend Jonathan.  But Jonathan and Paul like to do stupid things, one thinks of Truffaut's 400 Coups, and one of them, because of the injustice of the society in which they live, the Ronald Reagan era of the 80s, will pay a high price.
The young actors Banks Repeta and Jaylin Webb are moving and magnificent.
James Gray takes us into the intimacy of his characters, whether they are young boys or their relationships with adults.
He also films an era, that of the rise of Trump and the Republicans and their involvement in American history.
Jeremy Strong, known for his role in the multi-awarded series Succession, is also touching, and is with Anne Hathaway, who plays Paul's mother, a very representative couple of these difficult economic years.
James Gray did one of his best films, an ode to freedom, tolerance and a touching tribute to his family and his origins.
A must-see.
In theaters now.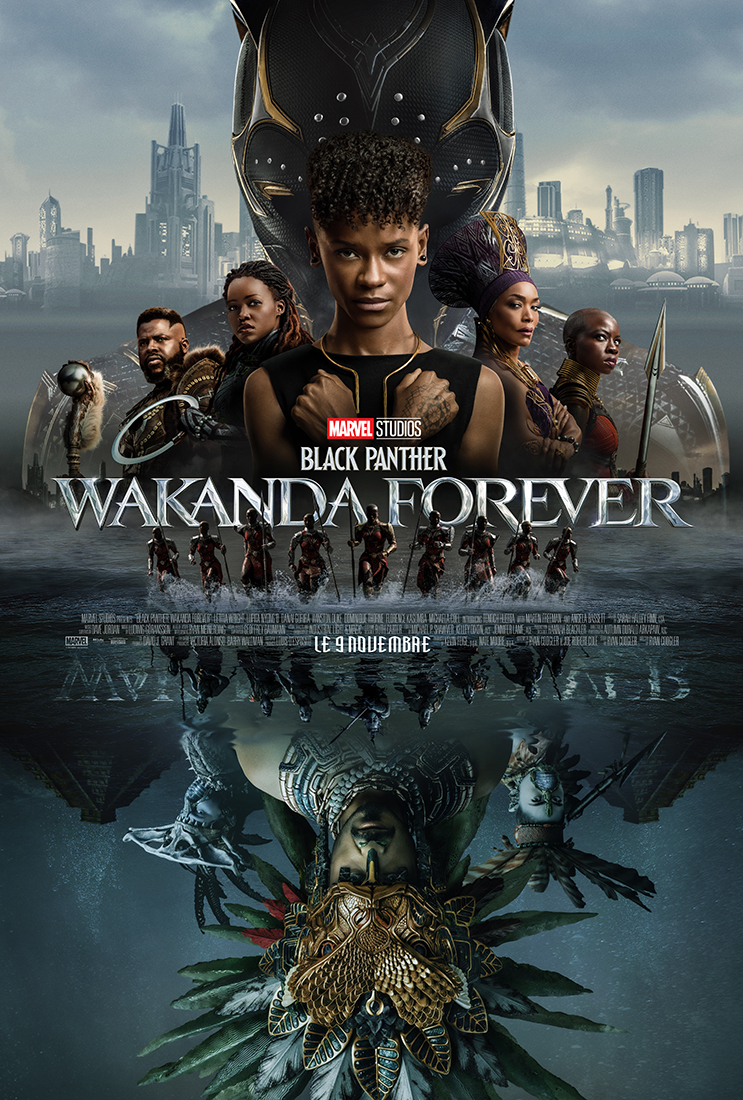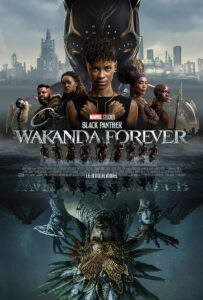 Black Panther:Wakanda Forever, by Ryan Coogler
Synopsis
After the death of King T'Challa aka Black Panther, Wakanda is in mourning and Ramonda has taken over the royal seat with the help of his daughter Shuri, the Dora Milaje and M'Baku.
However, when Namor, ruler of the underwater kingdom of Talocan, declares war on the nation, the characters we know will have to join forces with new people, like Riri Williams, but also with old acquaintances to defeat this threat.
Review
Each to their own.
While Black Panther focused on men and their rivalry, the second part of the saga features women, warriors, who take power and defend Wakanda.
The first hour is thrilling.
The prodigious cast, Letitia Wright (Agnieszka Smoczyńska's Silent Twins, Steve Mc Queen's Small Axe), Danai Gurira (The Walking Dead), Lupita Nyong'o (revealed in Steve McQueen's 12 Years a Slave, and soon to be director of the Americanah: Ifemelu, miniseries – lead role, also producer), Angela Bassett (Tina, Malcolm X...) Michaela Coel (I may destroy you) Martin Freeman (Sherlock Holmes series), Tenoch Huerta Mejía save this film whose plot stretches in the second half.
It is about difference, about Mexico history, and about the independence of people and slavery.
The movie is political : accusatory anti-colonialist speeches made by the characters allow the director and screenwriters to make an obvious political point. Mind your own business. We're talking about our country and our history.
Wakanda is indestructible and the film is dedicated to the Chadwick Boseman, hero of the first installment who died of cancer in 2018 at the age of 43.
In theaters now.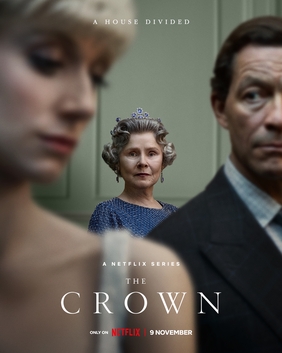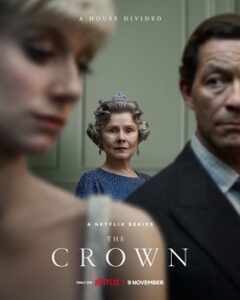 The Crown, season 5, Peter Morgan
Synopsis
The plot covers John Major's time in power. The season would also address the many divorces that took place within the royal family in the early 1990s, such as Prince Andrew and Sarah Ferguson, Princess Anne, and finally Prince Charles and Diana Spencer.
So?
Who started the first season of the series The Crown was looking forward to the fifth season.
This series created by Peter Morgan looks back at the history of the royal family of England since the coronation of Queen Elizabeth II.
In this penultimate season, it is about the separation of the couple Charles-Lady Di and the questioning of the monarchy.
The Queen's close and distant family is part of a system. But as Charles told the Queen, people who are different, too sensitive or has too much personality end up being crushed by this system which leaves no room for the unexpected or for deviations of any kind, because everything is potentially liable to challenge the Church of England or the monarchy.
But the modern world does not live the Buckingham Palace alone and is infiltrating everywhere, and the couples are shattered, one after the other.
As in the other seasons, the episodes make us discover parts of the history of this country in an extraordinary way because in a few minutes, we identify with the characters involved.
What other show is able to change actors over the seasons and maintain the emotional power of its characters?
This is the strength of this series, whose casting plays a total role in the success of all seasons.
Elisabeth Debicki, previously seen in Christopher Nolan's Tenet, is stunning in the role of Lady Di.
Dominic West, known for his presence in the series The Wire, The Affair, brilliantly interprets Prince Charles and Imelda Staunton as Queen Elizabeth II. It was not easy to play this role  after Olivia Colman and she succeed indeed.
Lesley Manville, now in the film A Dress for Mrs. Harris (playing in theaters), directed by Anthony Fabian, also brilliantly interprets Margaret, joined by Timothy Dalton (former James Bond) in the role of his great and first love.
Olivia Williams is unrecognizable as Camilla Parker Bowles while the immense Jonathan Pryce, a stage and screen actor (seen in Game of Thrones, Brazil, The Two Popes), plays the Duke of Edinburgh (Queen's husband).
The rhythm season 5 is rather calm but the sobriety of this series is one of the ingredients of its success.
We can't wait to see what happens next, even if we already know the end.
Note the presence of Philippine Leroy-Beaulieu in the role of Monique Ritz (also seen in the series Emily in Paris).
Currently on Netflix.
FILMS TO WATCH IN YOUR MOVIE THEATERS AS FROM NOVEMBER 16th
This week:
La Maison, Anissa Bonnefont
With Ana Girardot, Aure Atika, Rossy de Palma
To write her new book, Emma decides to work as a prostitute in a brothel in Berlin.
Reste un peu, Gad Elmaleh
With Gad Elmaleh, Régine Elmaleh, David Elmaleh
After three years of living the "American dream" Gad Elmaleh decides to return to France. He misses his family and friends. At least, this is the official answer to justify his return. Because Gad is coming to Paris to meet… the Virgin Mary.
Les Engagés, Emilie Frèche
With Benjamin Lavernhe, Julia Piaton, Bruno Todeschini
On the road to Briançon, David's car hits a young exile who is being pursued by the police. Following his instinct, David hides him in his trunk and brings him back to his girlfriend Gabrielle who lives with her two children. Moved by the fate of this teenager, David commits himself to helping him at all costs.
Plus que jamais, Emily Atef
With Vicky Krieps, Gaspard Ulliel, Bjorn Floberg
Hélène and Mathieu have been happily married for many years. The bond that unites them is deep. Faced with an existential decision, Hélène goes alone to Norway to seek peace and test the strength of their love.
Les Amandiers, Valeria Bruni Tedeschi
With Nadia Tereszkiewicz, Sofiane Bennacer, Louis Garrel
At the end of the 1980s, Stella, Etienne, Adèle and the whole troupe are twenty years old. They take the entrance exam for the famous school created by Patrice Chéreau and Pierre Romans at the Amandiers theater in Nanterre.
Les Femmes du square, Julien Rambaldi
With Eye Haïdara, Ahmed Sylla, Léa Drucker
Angèle, a young woman from Côte d'Ivoire, has always managed to get by thanks to her tchatche and her nerve. To avoid reprisals from a gang of thugs, she manages to get hired as a nanny for Arthur, an 8-year-old boy from the upper class.
Black is Beltza II: Ainhoa, Fermin Muguruza
Twenty years after the first film, the film tells the story of the end of the Cold War and Spanish police repression in the face of a new generation of Basque activists with a thirst for music and freedom, in the form of the initiatory journey of its heroine Ainhoa.
Juste une nuit, Ali Asgari
With Sadaf Asgari, Ghazal Shojaei, Babak Karimi
Fereshteh has to hide her illegitimate baby for one night from her parents who pay her a surprise visit. Her friend Atefeh helps her. They embark on an odyssey in which they must carefully choose who their allies are.
Qui a peur de Pauline Kael ?,  Rob Garver
With Alec Baldwin, Francis Ford Coppola, Woody Allen
Pauline Kael, longtime film critic for The New Yorker, has fought her way through her career to make her mark. A personality full of brilliance, rich with an unshakeable self-confidence, a complex past, but above all a deep love for Art and Cinema.
Movies to come (and we are looking forward to it):
The Last of Us, Craig Mazin & Neil Druckmann
Swing rendez-vous, by Gérome Barry
The Idol 
Created by Abel "the Weeknd" Tesfaye, Reza Fahim, and Sam Levinson for HBO.
She said, Maria Schrader, with Carrey Mulligan, Zoe Kazan, on November 18th
Houria, Mounia Meddour
The patient official, Joel Fields and Joe Weisberg
God's creature, Saela Davis & Anna Rose Holmer , with Emily Watson, Paul Mescal, & Aisling Franciosi
The Son, Florion Zeller
WEEKLY TIPS & OPINIONS ABOUT MOVIES 
BY  MOVIE DIRECTORS,  WRITERS, SCREENWRITERS, DIRECTORS, COMPOSERS…
Character Type: Healer. "Educated and intelligent, combined… by Scott Myers 
TV PROGRAM AS FROM NOVEMBER 16th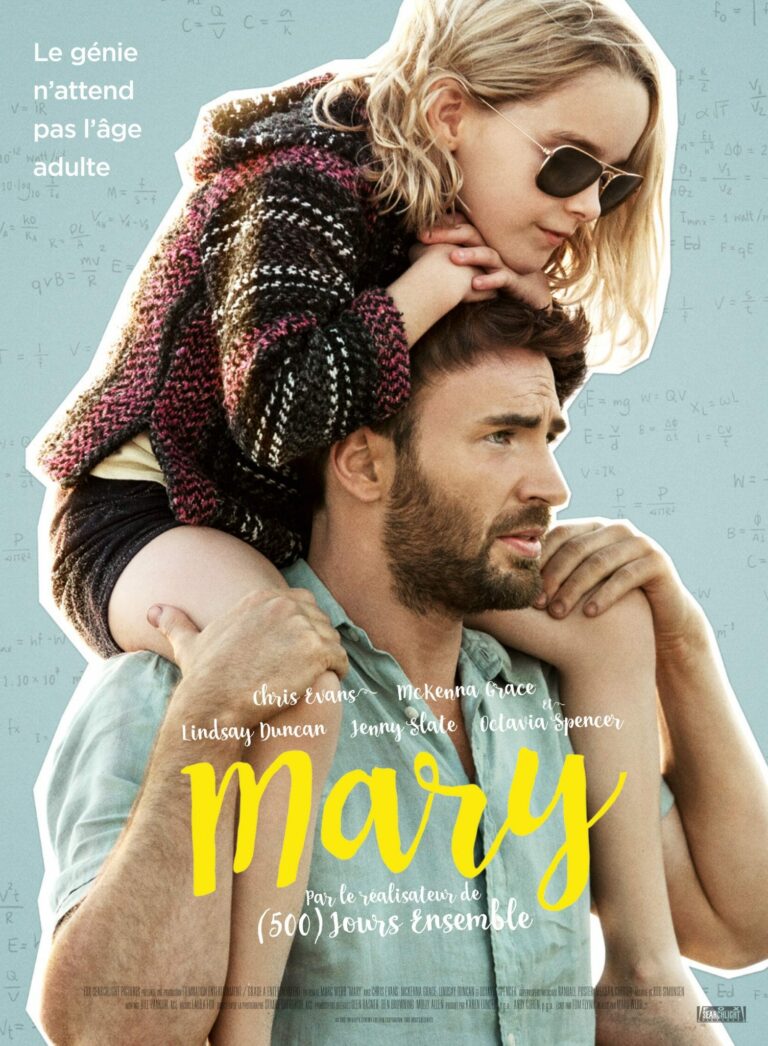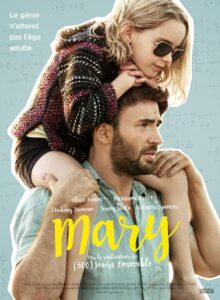 Mercredi – Wednesday
Arte : Saint Laurent
France 4  : Sting au château de Chamborg
Jeudi – Thursday
Canal Plus : Trigger Point
Cherie 25 : Au nom de ma fille
Friday – Vendredi
Canal Plus : Mort sur le Nil
France 5 : Call me by your name
Sunday – Dimanche
Arte : Sierra Torride
Monday – Lundi
Canal + : Marie Antoinette
Arte : Le jour et l'heure
C8 : Mary
Tuesday – Mardi
France 2 : L'étudiante et Monsieur Henri
Canal Plus : Call Jane
Wednesday – Mercredi
France 3 : Les Invisibles
Arte : La Taupe
TMC : Contagion
5. 

BEST DOCUMENTARIES, FILMS & SERIES AS FROM NOVEMBER 16th ON ARTE
In the 80's, the beginnings of French hip-hop are told through the birth of the group NTM, the career of the dancer and graffiti artist Lady V and the DJ Dee Nasty. A social and musical chronicle, the choral series "The World of Tomorrow" follows endearing characters, pioneers of a cultural revolution. Directed by Katell Quillévéré and Hélier Cisterne.
Black Far West – A counter-history of the West
Who knows today that the first cowboys were black? With the help of magnificent archives and historians' testimonies, Cécile Denjean restores the original place of African-Americans in the story of the conquest of the West.
On 20/11 CLINT EASTWOOD
20h50 Sierra Torride
22h45 and on arte.tv from 13/11 to 19/03 Clint Eastwood, the last legend.
FILMS FROM NOVEMBER 16th
The red tent
With an international cast (Sean Connery, Peter Finch, Claudia Cardinale…) and a powerful lyricism, the Soviet director of "When the storks go by", Mikhaïl Kalatozov, reconstitutes the tragic polar expedition led by the Italian Umberto Nobile in 1928.
ChainedLove Trilogy
Accused of sexually assaulting a minor, Rashi loses his footing as he watches his professional life and his relationship slip away… The first part of the "Love Trilogy" by Israeli director Yaron Shani, which also includes "Beloved" and "Stripped", is a shockingly realistic film.
The Wild Goose Lake
A gangster in search of redemption, target of a manhunt, crosses the path of a prostitute with uncertain intentions… By Chinese director Diao Yinan ("Black Coal"), a sumptuous film noir with virtuoso direction, between homage to the classics, violence and contemplation.
Series as from November 16th
Pure, by Kirstie Swain with Charly Clive (Marnie), Joe Cole (Charlie). 
A young woman of ordinary appearance, Marnie suffers from an obsessive-compulsive disorder called "Pure O" which spoils her life: in any circumstances – at the doctor's, in the subway, at the office – her brain is assailed by uncontrollable sexual thoughts. A funny and daring English series, carried by young actors, all excellent.
Winter Spirit, Cyril Mennegun
Having just finished her novel, Nathalie feels a mysterious presence in the house.
Gradually, she is haunted by the impression that when her daughter was adopted, something followed her home. The mini-series "Spirit of Winter" is adapted from the novel by Laura Kasischke and stars Audrey Fleurot.
Best series & films as from November 16th 

on 

Netflix
The Crown, season 5, now !
And The Wonder, on November 16th, by Sebastián Lelio, with Florence Pugh
The Swimmers, by Sally El-Hosaini. on November 23
1899, as from November 17th by creators of Dark series,  Baran bo Odar, Jantje Friese.
Wednesday Adams, Tim Burton, on November 22nd.
White Noise, Noah Baumbach. Adapted from novel by Don DeLillo with Adam Driver & Greta Gerwig, on December 30th.
Slumberland, Jason Momoa, on November 18th.
Best series & films as from November 16th 

on 
Prime Video
The English, by Hugo Blick, with Emily Blunt, now.
Three Pines, on December 2nd with Alfred Molina
Best series & films as from November 16th 

on Canal+
Trigger point, on November 10th, by Daniel Brierley with Vicky McClure (Lana Washington), Adrian Lester (Joel Nutkins)
Maigret by Patrice Leconte, on November 15th
Mort sur le Nil, by Kenneth Branagh, on November 18
Call Jane, by Phyllis Nagy , on November 22nd
Best series & films as from November 16th 

on Apple TV
The Mosquito Coast, saison 2, now.
Louis Armstrong, now, directed by Sacha Jenkins
The movie honors Armstrong's legacy as a founding father of jazz, one of the first internationally known and beloved stars, and a cultural ambassador of the United States.
Echo 3, (series) by Mark Boal, on November 23rd with Luke Evans & Michiel Huisman
Best series & films as from 

November 16th 

on Disney Plus
Disenchanted 2, Adam Shankman, on November 17th.
The Mandalorian, saison 3 (2023)
Avalonia, by Don Hall & Qui Nguyen, on November 23rd
Chippendale, by Robert Siegel, on January 11th, 2023
Willow, Jonathan Kasdan & Wendy Mericle, on November 30th.
The Little Mermaid 2, Rob Marshall, forecast on May 2023.
Best series & films as from November 16th on

 

Lionsgate
Dangerous Liaisons, Harriet Warner ;Alice Englert, Nicholas Denton, Lesley Manville, now.