What to watch as from April 27th?
Your audiovisual weekly news
News as from April 27th
Mélissa Lucio is free!
Watch the documentary The State of Texas vs Melissa about her trial and her life on Canal Plus.
I had seen this film directed by Sabrina Van Tassel at the Balzac.
Tribute to Jacques Perrin
Les Demoiselles de Rochefort, by Jacques Demy score by Michel Legrand, is broadcast on Arte.
INA : with Bernard Pivot : Jacques Perrin is talking about his commitment as a producer; he produced movies such as "Z"  de Costa Gavras and documentaires as"La 25ème heure" (TV ).
Podcast
Follow the Facebook page of Falafel Cinéma.
EVENT
For the first time, the FIPADOC is back in Paris. From April 26 to May 02, 2022, the Balzac theater will program a documentary awarded at the FIPADOC in Biarritz every evening at 8 pm.
What is FIPADOC?
An international festival of audiovisual documentary programs held since its creation in Biarritz. It is dedicated to documentary creation in all its forms and formats.
And for the first time since its creation, a Parisian cinema is hosting it.
The program includes 8 films, all of which have won awards, and two of which will be screened in a special evening in support of Ukraine, in collaboration with the Scam on Tuesday, April 26 at 7pm.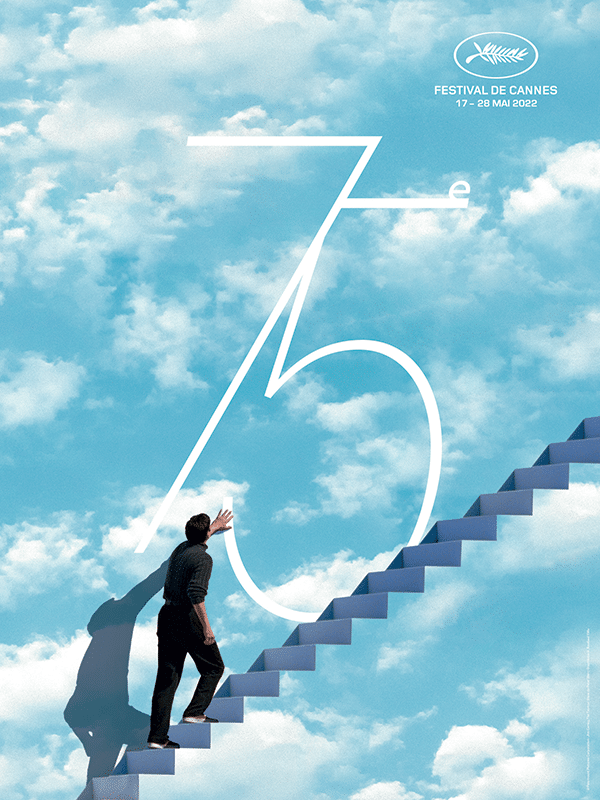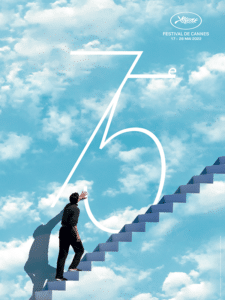 Cannes Film Festival
The next President of the Cannes Film Festival has been designated. It is Vincent Lindon. 
The actor will be surrounded by the members of the Jury: Rebecca Hall, Deepika Padukone, Noomi Rapace, Jasmine Trinca, Asghar Farhadi, Ladj Ly, Jeff Nichols, Joachim Trier.
ALL YOU WANT TO KNOW ABOUT  FILMS & SERIES IN THEATERS & AT HOME
REVIEWS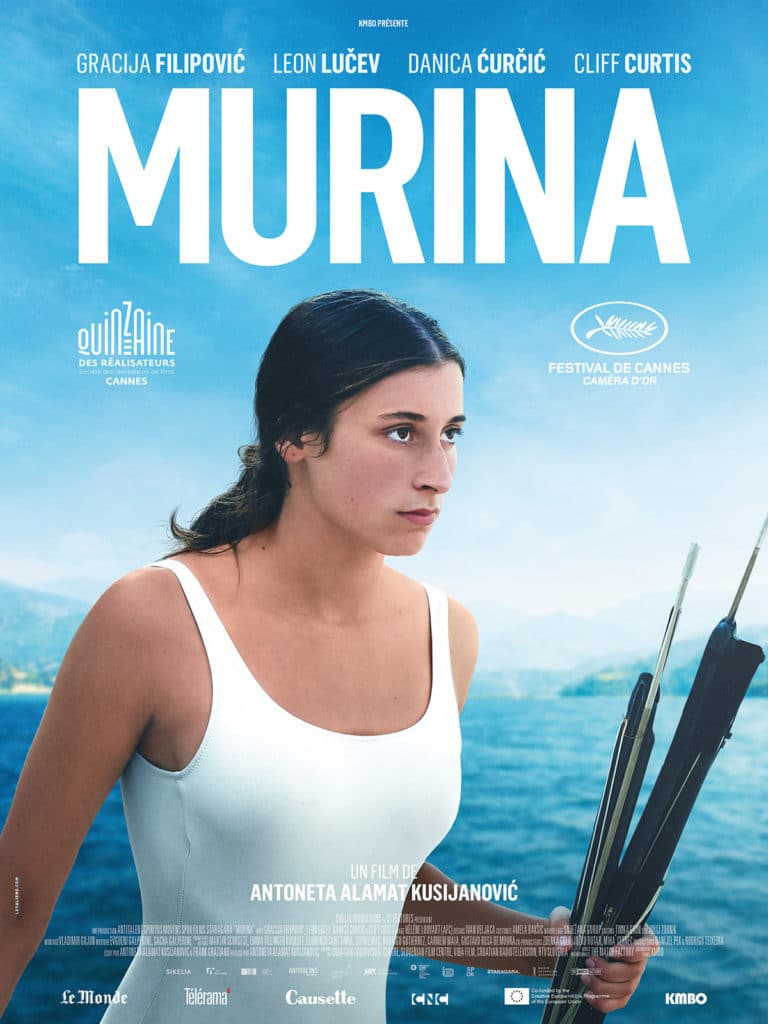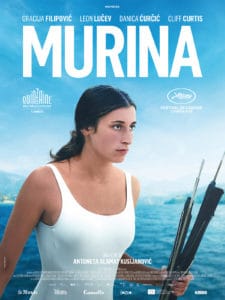 MURINA, Antoneta Alamat Kusijanovic
Synopsis
On the Croatian island where she lives, Julija suffers from the excessive authority of her father. She finds comfort in her mother – and in the sea, a refuge whose riches she explores. The arrival of a rich friend of her father's exacerbates the tensions within the family. Will Julija succeed in winning her freedom?
Weaving in and out
Every morning, consistently, Julija (Gracija Filipović ) joins her father, coerced and forced, to go on an underwater hunt for moray eels.
Seventeen years old, from the window of her room, she envies the tourists who have fun diving from a sailboat.
They are free to move around, free to have fun.
Subjected to her overbearing husband and father, mother Nela (sublime actress Danica Curcic) and daughter can't move a finger if Ante (played by the excellent Leon Lučev) doesn't like it.
As a longtime friend, Javier (played by Cliff Curtis) who made his fortune in the United States returns to the island for a few days, Ante becomes stressed. He is desperate to sell him a piece of land and move to Zagreb.
Witnessing the authoritarian situation of which Nela and Julija are the victims, he tries to intervene, which has, obviously, the opposite effect. Julija falls in love with this man who is still in love with her mother.
Faced with her mother's inaction and submission, she rebels against her and her father.
Swimming on the surface
Julija is afraid to swim on the surface because she is afraid of what is underneath.
However, she loves being underwater and the sea is her element. She spends hours diving, looking for the comfort and freedom that only exist there.
This authoritarian, almost incestuous father is unable to cope with his daughter's rebellion and has no choice but to lock her up.
The moray eel is what unites them and what separates them. The mother has sacrificed herself.
Rarely has a film been filmed so much underwater. The images are sublime and make us long for a summer still far away. The young actress is sensational, the ending perfect.
Go for it!
In movie theater now.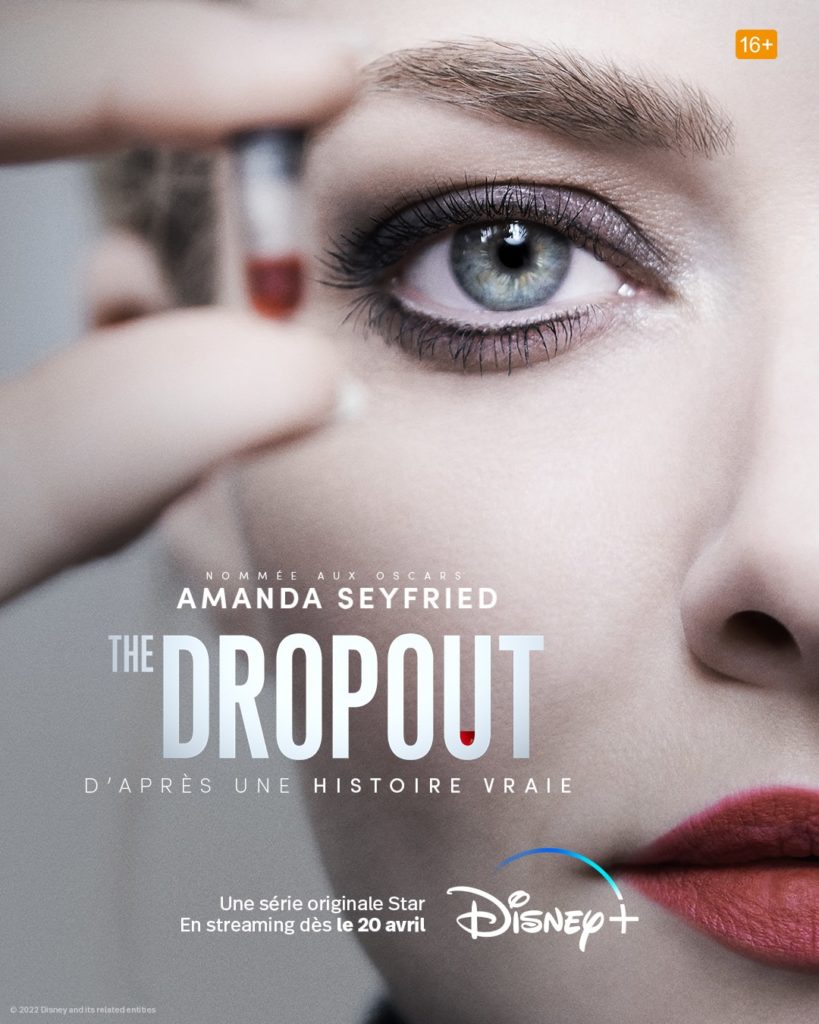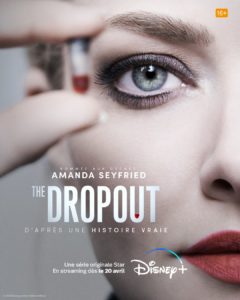 The Dropout, Rebecca Jarvis
Synopsis
This is the true story of Elizabeth Holmes, a successful entrepreneur.
She was only 19 when she founded Theranos in 2003, a company that could produce medical diagnostic tools faster and cheaper than traditional laboratories. At 30, she was the youngest self-made billionaire in the history of the industry.
However, driven by an excessive ambition and a perverted desire for fame, she will lose her entire empire after an article in the Wall Street Journal questioning the efficiency of her technology.
Terrifying
The Dropout, based on the ABC Audio podcast of the same name, tells the story of the rise and fall of Elizabeth Holmes and her company, Theranos.
While filming for the series was underway, her trial was taking place simultaneously. This is how timely the story is.
The series addresses the experiences that likely motivated Elizabeth Holmes' deceptions and lies in a linear way, from her pre-teen years to her revelation as a fraudster.
Like Inventing Anna (on Netflix) or the medical scandal that gave rise to the series Dopesick, series that tell us about ethics and compliance are trending.
Played by Amanda Seyfried (unrecognizable) and Naveen Andrews (Sense 8), The Dropout shows us the gradual rise of a young woman who had a genius idea (to have her own blood testing machine at home) but who lied about it from the first time she presented it, knowing that it could have repercussions on the patients.
The series is really well done. Like the other characters, we fall for the trap of the gifted young woman who wants to change the world: "Yoda: Do or do not, there is no try".
The strength of this series, and we can see that it was created by a woman, Elizabeth Meriwether (creator of New Girl series), is to show that as Elizabeth Holmes was young, blonde and rather pretty, everyone believed her.
Indeed, the misogyny is so strong that no man thinks that a woman can cheat in the same way. And this is precisely what The Dropout exposes.
Not only is it difficult to raise funds when you run a start-up, but it is even more difficult when you are a woman.
The worst part of this story is that while Elizabeth Holmes thought she had paved the way for other women, her billion-dollar scam means that today women rarely manage to raise money in Silicon Valley.
She was convicted on several charges.
With also: Alan Ruck (Succession), Stephen Fry, William H Macy, Sam Waterston (Grace & Franky).
On Disney Plus, now, 8 episodes.
TO WATCH IN YOUR MOVIE THEATERS AS FROM APRIL 27TH
This week :
L'Affaire Collini, Marco Kreuzpaintner
With Elyas M'Barek, Alexandra Maria Lara, Heiner Lauterbach
Why did Fabrizio Collini murder Hans Meyer, an industrialist from the German high society? How do you defend an accused who refuses to talk? While investigating the case, his lawyer will discover the biggest legal scandal in German history, and a truth that nobody wants to face.
Downton Abbey a new era, Simon Curtis
With Hugh Bonneville, Michelle Dockery, Elizabeth McGovern
The highly anticipated return of the worldwide phenomenon gathers the series' favorite actors for a grand tour of the South of France to uncover the mystery of the villa the Dowager Countess has just inherited.
Sentinelle sud, Mathieu Gerault With David Ayala, Niels Schneider, Sofian Khammes
In the aftermath of a clandestine operation that decimated his unit, soldier Christian Lafayette is back in France. As he tries to get his life back to normal, he soon becomes involved in an opium deal to save his two surviving brothers-in-arms.
Operation Mincemeat, John Madden. With Colin Firth, Johnny Flynn, Jason Isaacs
The extraordinary story of two British intelligence officers who changed the course of World War II. They saved tens of thousands of lives and broke Hitler's grip on Europe by using the most unlikely of secret agents: a corpse.
La Femme du fossoyeur, Khadar Ahmed
With Omar Abdi, Yasmin Warsame, Kadar Abdoul-Aziz Ibrahim
Guled and Nasra are a loving couple living in the slums of Djibouti with their son Mahad. However, the balance of their family is threatened: Nasra suffers from a serious kidney disease and must have emergency surgery.
Hit The Road, Panah Panahi
With Hassan Madjooni, Pantea Panahiha, Rayan Sarlak
Iran, in the present day. A family is on its way to a secret destination. In the back of the car, the father is wearing a cast, but did he really break his leg? The mother laughs at everything but doesn't hold back from crying?
Ma famille afghane, Michaela Pavlatova
With Eliska Balzerova, Hynek Cermák, Berenika Kohoutová
Kabul, Afghanistan, 2001. Herra is a young woman of Czech origin who, for love, decides to leave everything to follow her future husband, Nazir. She then becomes the witness and the actress of the turmoil that her new Afghan family experiences every day.
La Colline où rugissent les lionnes, Luàna Bajrami
With Flaka Latifi, Uratë Shabani, Era Balaj
Somewhere in Kosovo, in an isolated village, three young women have their dreams and ambitions stifled. In their quest for independence, nothing can stop them: time has come to let the lions roar.
Ghost Song, Nicolas Peduzzi
With OMB Bloodbath, William Folzenlogen, Nate Nichols
Houston, Texas. Alexandra, Will and Nate struggle to survive in a city that consumes people – and dreams. Ex-gang leaders or rejected rich kids, each faces their demons as a hurricane approaches.
BABYSITTER, Monia Chokri-  With Patrick Hivon, Monia Chokri, Nadia Tereszkiewicz
Synopsis
Following a sexist joke that has gone viral, Cédric, a young father, is suspended by his employer. To redeem himself, he goes to question the foundations of his misogyny by writing a book with the help of his brother Jean-Michel
Later (and we are looking forward to it: 
Candy, a five night event, premiering May 9 on Hulu, by Robin Veith et Nick Antosca, on May 9th.
Candy Montgomery is a 1980 housewife and mother who did everything right—good husband, two kids, nice house, even the careful planning and execution of transgressions—but when the pressure of conformity builds within her, her actions scream for just a bit of freedom.
Starring Jessica Biel, Melanie Lynskey, Timothy Simons, Pablo Schreiber, and Raúl Esparza.
After Yang, produced and directed by Kogonada, is an adaptation of the American short story Saying Goodbye to Yang by Alexander Weinstein.
In the near future, where the fashion is marked by domestic androids in human form that are considered nannies, Jake (Colin Farrell) and his daughter try to save Yang (Justin H. Min), their robot that has become inert.
Release date: June 22, 2022.
Jurassic World Dominion, Colin Trevorrow, June 8th.
Bullet Train, by David Leitch, adapted from the novel Maria Beetle by Kōtarō Isaka.
Five hitmen find themselves on a high-speed train traveling between Tokyo and Morioka, making very few stops. The five criminals will discover that they are bound by their mission. They wonder who will make it out alive and what awaits them at Morioka Station.
On July 20, 2022.
Starring Lady Gaga, Sandra Bullock, Andrew Koji, Aaron Taylor-Johnson, Joey King, Shinkansen.
Nope,  Jordan Peele, on August 5th.
With: Daniel Kaluuya , Barbie Ferreira , Michael Wincott , Steven Yeun , Keke Palmer , Brandon Perea , Terry Notary , Andrew Patrick Ralston , Donna Mills , Jennifer Lafleur
WEEKLY TIPS & OPINIONS ABOUT MOVIES 
BY  MOVIE DIRECTORS,  WRITERS, SCREENWRITERS, DIRECTORS, COMPOSERS…
The Business of Screenwriting: "Everyone is here because of us"  by Scott Myers 
Top Lessons for Writers From J. K. Rowling's Success  by Saanvi Thapar 
Writing and the Creative Life: Think Psychologically  by Scott Myers |
4. 

BEST SERIES & MOVIES ON TV, AS FROM APRIL 27TH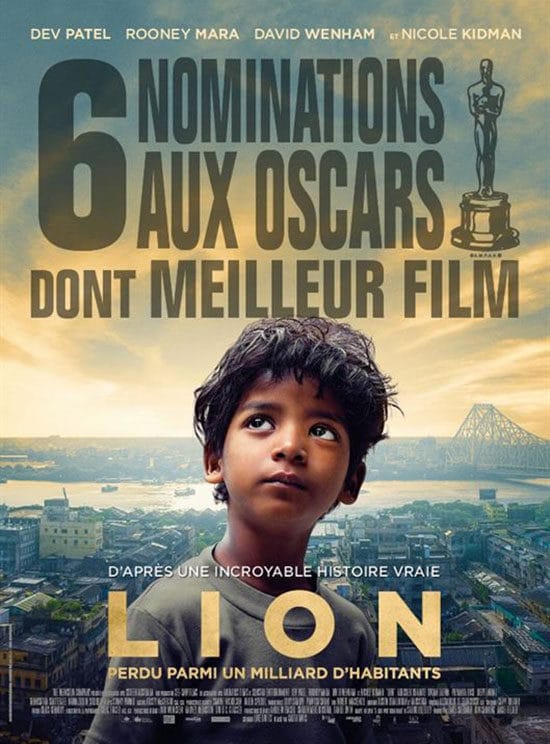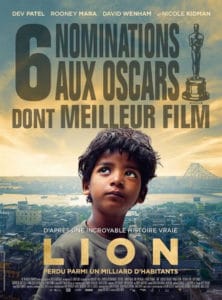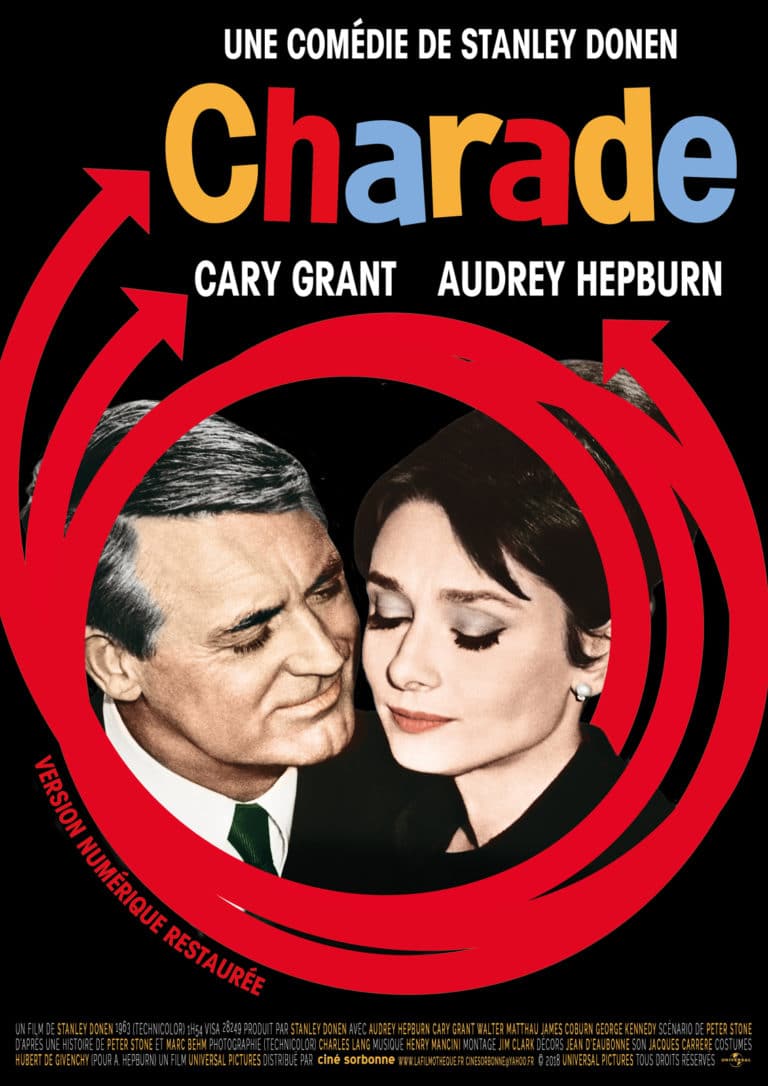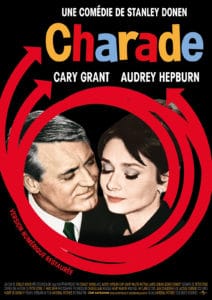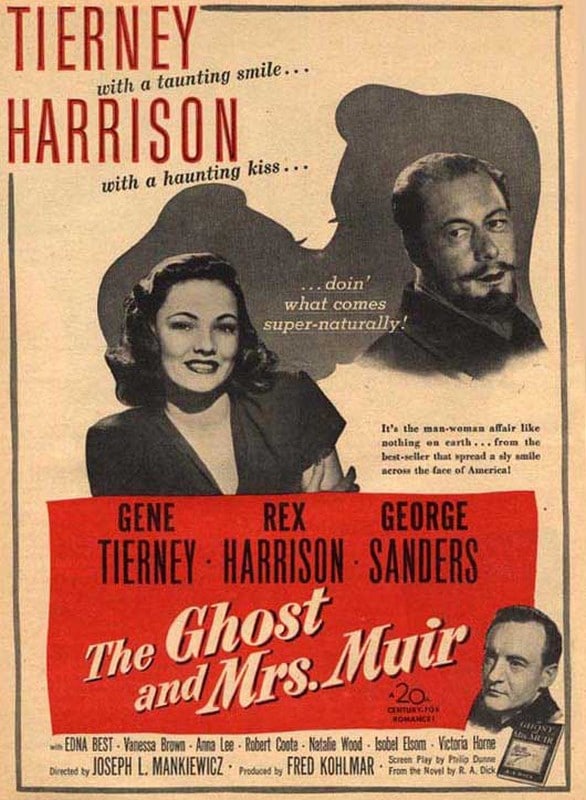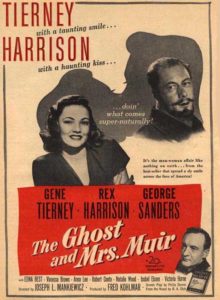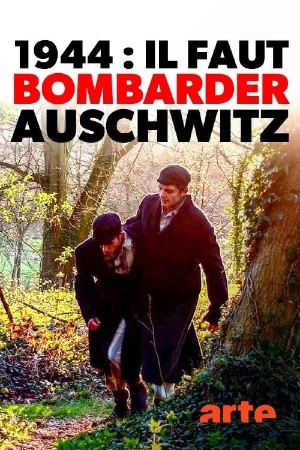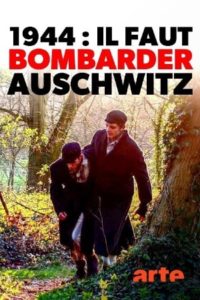 Mercredi- Wednesday
Arte : Alice et le maire, followed by You deserve a lover
6Ter : The Jungle Book
Thursday – Thursday
Arte: En-therapie-saison-2
TF1 : série : Une mère parfaite
W9 : Maléfique
Chérie 25 : Sur la Route de Madison
Friday – Friday
TFX : Speed
Canal Plus : Cruella
Arte : Meurtre à Sandham
Dimanche – Sunday
TF1 : Avengers ; Infinity War
Arte : Charade : A woman investigates the strange murder of her husband with the help of a handsome divorcee…
Full of references to the history of cinema, twists and chases, a sparkling comedy by Stanley Donen, served by a great duo:  Audrey Hepburn et Cary Grant.
Monday – Lundi
Arte : The Ghost and Mrs. Muir : A young widow befriends the ghost that haunts her house…
A mix of poetry, tenderness and fantasy, a spellbinding romantic tale by Joseph L. Mankiewicz, served by the interpretation of Gene Tierney, Rex Harrison and George Sanders.
Tuesday – Mardi 
Arte : 1944 : Il faut bombarder Auschwitz :
On April 10, 1944, Rudolf Vrba and Alfred Wetzler succeeded in escaping from the Auschwitz-Birkenau camp.
The testimony of two Jewish escapees on the extermination in progress in Auschwitz reaches the Allies. The documentary traces the trajectory of this testimony and the persistent debates over the planned bombing of the camp. By Mark Hayhurst.
Wednesday- Wednesday
Arte : Lion : By  Garth Davis
A 5 year old child takes a train by mistake and finds himself alone in Calcutta.
Adopted by an Australian couple, he will never stop trying to find his family… An incredible destiny, inspired by real events, with Nicole Kidman and Dev Patel.
5. 

BEST MOVIES, DOCUMENTARIES & SERIES AS FROM APRIL 27TH ON ARTE
ARTE DOCUMENTARY AS FROM APRIL 27TH
Audrey-hepburn-le-choix-de-l-elegance
Forever associated with exquisite playfulness, Audrey Hepburn's smile was tinged with melancholy.
This portrait lifts the veil on the cracks of the actress, which shaped her incomparable style. By Emmanuelle Franc.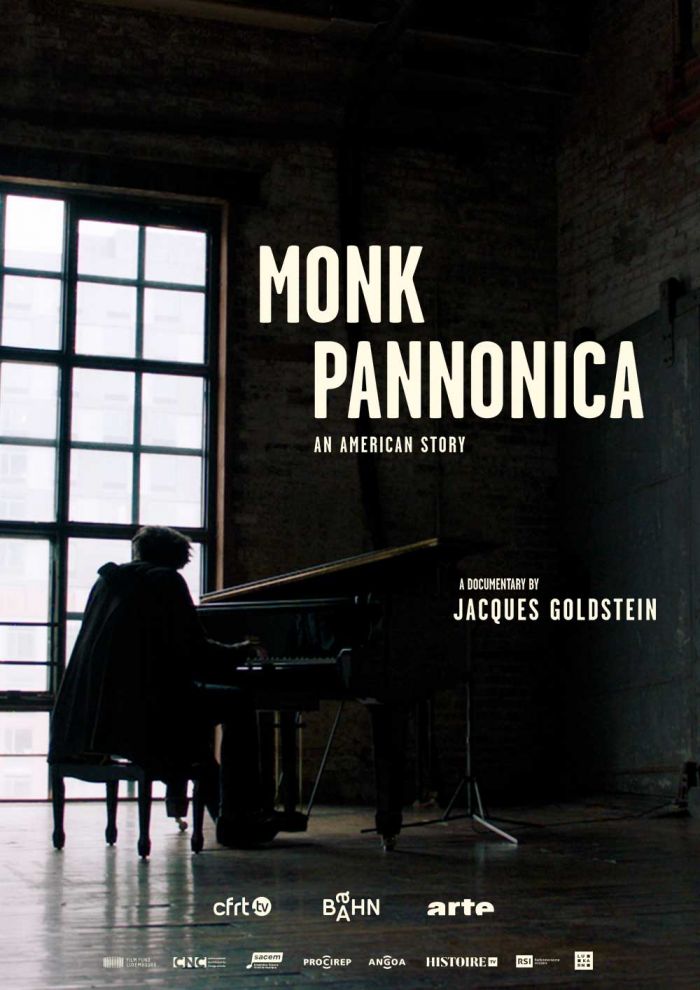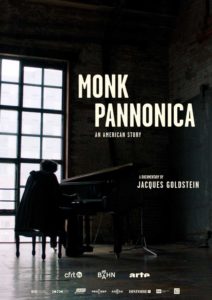 Monk-pannonica-une-histoire-americaine : Jacques Goldstein
How, in a segregated America, Baroness Pannonica de Koenigswarter accompanied Thelonious Monk and other jazz musicians in their fight to impose their art. The story of a fruitful encounter.
FILMS AS FROM APRIL 27TH
Renoir, Gilles Bourdos
On the French Riviera, Pierre-Auguste Renoir rediscovers his love of painting thanks to a young girl… The last years of the artist, masterfully played by Michel Bouquet, who recently died.
Amos Gitai constructs the Israeli memory on the screen by questioning the identity of his country. Trained as an architect, his obsession with places runs through his work, as do the sequence shots that populate his images.
But above all, Amos Gitai's cinema brings together the great and the small history of the Near and Middle East to offer a different and singular representation than those observed in the Western media, including France, his country of exile.
Perfect boyfriend, Alain Della Negra
Three Japanese men go away for the weekend as a reward for their assiduous love for the avatar of the video game they are addicted to… Between documentary and fiction, a troubling and melancholic portrait of a Japanese society where hypermodernity and solitude collide.
ARTE SERIES AS FROM APRIL 27TH
En Thérapie (season 2)
Honigfrauen: The Lake of Suspicions
The summer of 1986 is full of promise for Maja and Catrin, two East German sisters. Driven by a sense of freedom and the prospect of romance, they camp on the shores of Hungary's enchanting Lake Balaton, while the Stasi, the secret police, hunts down defectors. An endearing tragicomedy by Chris Silber (Good Bye, Lenin!).
Best movies & series as from April 27th on 

Netflix
Silverton Siege, by Mandla Dube with Arnold Vosloo, Sarah Kozlowski.
Today April 27th.
The Mystery of Marilyn Monroe : unheard tapes, Emma Cooper.
Hollywood icon Marilyn Monroe's tragic death spawned conspiracies and rumors for decades, often overshadowing her talent and shrewdness.
By piecing together her final weeks, days, and hours through previously unheard recordings of those who knew her best, the film illuminates more of her glamorous, complicated life, and offers a new perspective on that fateful night.
Today April 27.
The Lincoln Lawyer, David E. Kelley, May 13th
Best movies & series as from 

April 27th 

on 
Prime Video
A very British scandal, Stephen Frears, April 22nd
The series focuses on the divorce of the Duke and Duchess of Argyll, one of the most notorious, extraordinary and brutal legal cases of the 20th Century.
Famed for her charisma, beauty and style, Margaret, Duchess of Argyll (Claire Foy), dominated the front pages when her divorce to the Duke (Paul Bettany) exposed accusations of forgery, theft, violence, drug-taking, bribery, and an explicit Polaroid picture that was to haunt her for the rest of her life. 
Bosch Legacy, Eric Ellis Overmyer, on May 6th
Night Sky, (série) Juan José Campanella,with Sissy Spacek & J.K. Simmons, on May 20th.
The Lord of the rings, Juan Antonio Bayona, September 2nd.
Best movies & series as from April 27

th 

on Canal+
The Baby, HBO series, now, on OCS.
The Baby dismantles the clichés of motherhood. It is no longer the mother who carries the burden of guilt but the baby, a supposedly cute being in front of whom everyone breaks down…
Co-created by Siân Robins-Grace (Sex Education) and Lucy Gaymer, The Baby translates the anguish of motherhood that many women in the world suffer.
8 episodes.
We own this city, now, based on the book by Baltimore Sun reporter Justin Fenton, We Own This City, a series created by David Simon (The Wire). With Jon Bernthal (Sgt. Wayne Jenkins), Wunmi Mosaku (Nicole Steele).
Halo, by Kyle Killen and Steven Kane with Pablo Schreiber (John-117), Natascha McElhone (Dr. Catherine Halsey).
In the 26th century, as humanity is embroiled in an intergalactic war against an alien threat known as the Alliance, Dr. Halsey, a brilliant scientist, has created the Spartans, super-soldiers.
On April 28.
Cruella, Graig Gillespie, with Emma Stone, on April 29.
L'Homme de la Cave, Philippe Le Guay with François Cluzet, Jérémie Renier. On May 3rd.
The Responder (séries), on May 9th, by Tony Schumacher withMartin Freeman (Chris Carson), Adelayo Adedayo (Rachel Hargreaves).
Best movies & 

series

 as from 

April 27th on Apple TV
Slow horses, Mick Herron, now. With Gary Oldman and Kristin Scott Thomas.
The Shining Girls, series by Silka Luisa with Elisabeth Moss (Kirby), Phillipa Soo (Jin-Sook), as from April 29th.
They Call Me Magic, Rick Famuyiwa. Music by Terence Blanchard.
The real story of a legend. This four-part documentary event offers an intimate look at the life and legacy of Earvin "Magic" Johnson, premiering now.
Tehran season 2, by Moshe Zonder Omri Shenhar, on May 6th. By Daniel Syrkin with Glenn Close.
The Essex Serpent, by Anna Symon with Claire Danes (Cora Seaborne), Tom Hiddleston (Will Ransome). On May 20th.
Best movies & series as from 

April 27th 

on Disney Plus
Moon Knight, de Jeremy Slater avec Oscar Isaac (Marc Spector / Moon Knight), May El Calamawy, now.
Better Nate than never,  now, by Tim Federle.
With Aria Brooks, Joshua Bassett, Michelle Federer,  Rueby Wood as Nate, Norbert Leo Butz & Lisa Kudrow.
Under the banner of heaven, April 28: On God's command from the best-seller by Jon Krakauer. With Andrew Garfield, Daisy Edgar-Jones.
OUSSEKINE: Antoine Chevrollier with Sayyid El Alami (Malik Oussekine), Hiam Abbass (Aisha).
35 years ago, on December 6, 1986, Malik Oussekine died. Oussekine, a French original series, streaming in 2022.
How I met your father, series by Isaac Aptaker & Elizabeth Berger, postponed in May.
Obi-Wan Kenobi, on May 27th.
Mrs Marvel, on June 8th
Best movies & series as from 

April 27th 

on Starzplay
Gaslit, TV series by Robbie Pickering with Julia Roberts (Martha Mitchell), Sean Penn (John Mitchell).Now.
(review next week)
Becoming Elizabeth, starting June 12.
The drama series also stars Jamie Blackley (Greed, "The Last Kingdom"), Alexandra Gilbreath (Tulip Fever, RSC's "Provoked Wife"), Jamie Parker (1917, "Harry Potter and The Cursed Child"), Leo Bill (Rare Beasts, In Fabric), Bella Ramsey ("Game of Thrones," "The Last of Us"), Ekow Quartey ("This Way Up," "A Midsummer Night's Dream" at Shakespeare's Globe), Alex Macqueen("Sally4Ever," "Peaky Blinders") and Olivier Huband ("I Hate Suzie," "A Discovery of Witches").
"Becoming Elizabeth" is created and written by Anya Reiss, award-winning television writer and playwright ("Spur of the Moment," The Acid Test), who is also executive producing, with George Ormond ("National Treasure," "Great Expectations") and George Faber ("Shameless," "The White Queen" on STARZ) of The Forge, and Lisa Osborne ("Little Dorrit," "Man in an Orange Shirt") producing.