Your new films, series in theaters & on your platforms
What are the best movies as from February 2nd?
Answer in this article 😉
NEWS
'The Exiles' and 'Nanny' Win Top Prizes at Sundance – The New York Times
The 32nd edition of the Ciné Junior Festival, the most important international film festival for young audiences in France, will take place from February 2 to 15, 2022 in 52 venues: 37 in the Val-de-Marne (movie theaters, media libraries, museums, cultural centers, houses for all) and 15 in the Ile-de-France. It will offer a rich program of discoveries: previews, workshops, meetings, original creations for the little ones.
Fantasy thriller "Nanny" Grand Jury Prize at Sundance Independent Film Festival.
Director Nikyatu Jusu's first feature film is a fantasy thriller centered on an undocumented nanny working for a wealthy New York family, the film explores the issue of black women and women of color in domestic service in the United States. 
"Navalny," a documentary about the Russian opponent Navalny, won an audience award.  (France Info) Its director Daniel Roher emphasized that he wanted his film to provoke a "global protest" movement on the fate of the opponent. 
The Exiles, by Ben Klein, Christine Choy, and Violet Columbus won the documentary prize, in which a documentary filmmaker finds the trail of three Chinese dissidents who fled after the Tiananmen repression in 1989.
The Audience Award went to the feature film Cha Cha Real Smooth starring Dakota Johnson and Cooper Raiff, who is also the writer and director. And the film was purchased by Apple TV+ during the festival for $15 million, the largest deal signed this year at Sundance.
Film journalist and filmmaker Jean-Baptiste Thoret released his documentary, Michael Cimino, an American mirage, a portrait of the United States coupled with a passionate look at the author of Journey to the Edge of Hell. A look back at the singular career of a solitary filmmaker.
FESTIVAL AS FROM JANUARY 26
For the 2022 edition, La Fête du court métrage has proposed – with the support of L'Agence du court métrage – a catalog of short films available throughout the event.
Aimed at everyone, the program includes films for all audiences and young people with 4 types of programs and 5 unique themes in 2022. The Clermont-Ferrand short film festival returns for its 44th edition from January 28 to February 5, 2022. A look back at the origins of this event.
Through 126 films, 40 countries and 66 years of cinema history, Tigritudes draws a subjective and chronological pan-African anthology. 
Conceived by directors Dyana Gaye and Valérie Osouf, in collaboration with the Forum des images, this cycle explores the issues and forms of a cinematography that is still largely unknown.
Tigritudes explores the postcolonial circulation of forms, struggles and ideas across the continent and its diaspora.
The Créteil Women's Film Festival : The 44th edition will take place from March 11 to 20, 2022
Tribute to Monica Vitti
ALL YOU WANT TO KNOW ABOUT CURRENT FILMS & SERIES IN THEATERS AND AT HOME
REVIEWS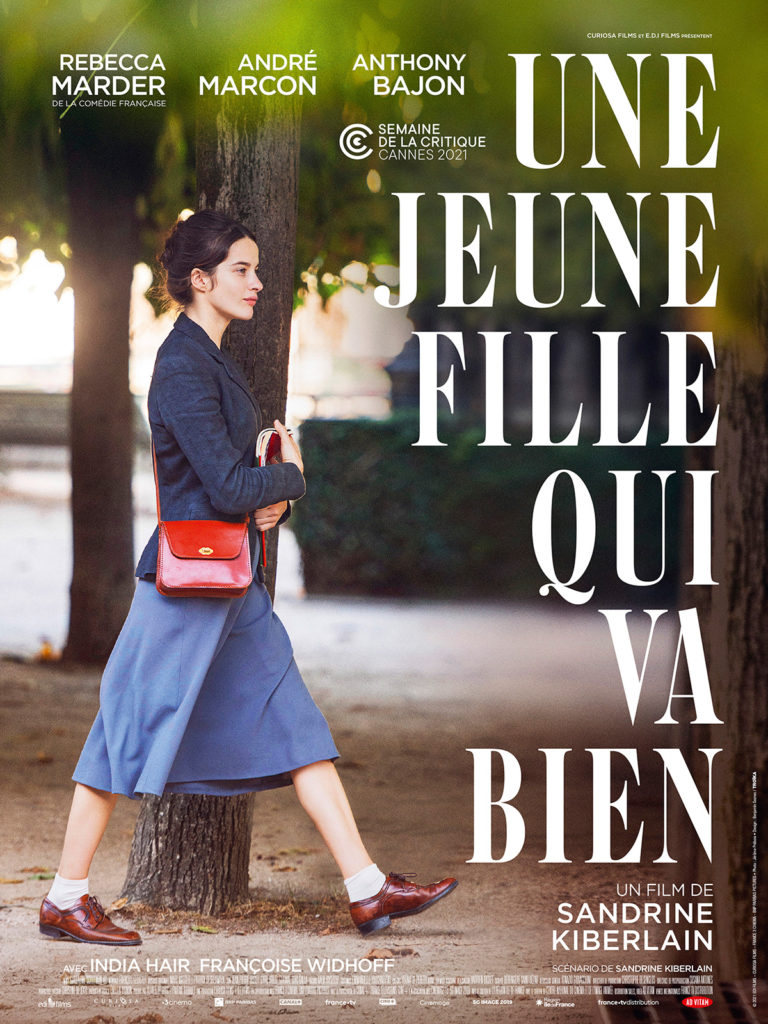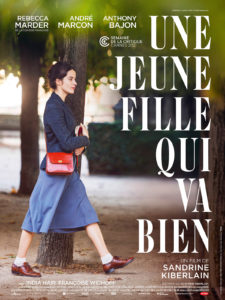 Une jeune fille qui va bien, Sandrine Kiberlain : best movie of the week !
Synopsis
Irene, a young Jewish girl, lives the impetus of her 19th birthday in Paris, in the summer of 1942. Her family watches her discover the world, her friendships, her new love, her passion for theater…
Irene wants to become an actress and her days follow each other in the carefree spirit of her youth.
The film
Without any historical reference except the dialogues between the characters, the spectator is taken in a kind of suspense and cannot help worrying for the young Irene, carefree but who frequently faints without anyone knowing why.
Throughout the film, we are carried along by the energy and ardor of her youth while at the same time, knowing the story, we know that something might happen to her.
The danger goes crescendo.
Some of the events that punctuate the film are bloodcurdling and we really have the impression that it could happen in any era. Thus, in the theater, her friend and coach disappears overnight, then the laws force the Jews to register and this is marked on their identity cards, the professions are gradually prohibited to Jews, finally comes the mandatory wearing of the yellow star.
The actresses and actors are very good.
The lead actress Rebecca Marder of the Comédie Française is a revelation, a look-alike of Simone Veil as a young woman, whom she will play in her biopic "Simone Veil, le voyage du siècle", directed by Olivier Dahan and scheduled to be released in theaters on February 23.
The characters played by André Marcon, Françoise Widhoff (Marceline, in homage to Marceline Loridans), Anthony Bajon and India Hair form the basis of gravity that Irene tries to escape.
From the beginning to the end, we are as if we are pressed against a wall, not knowing where the danger will come from. The dialogues, the tight shots on the face of the actress, the music, everything is successful.
This essential film should be shown in schools.
Comments by Sandrine Kiberlain (press kit)
"If I had been asked to put a card at the beginning of the film stating "Paris, 1942", I wouldn't have been able to do it. Such a card would have ruined the film! The idea of the film is to show that this family is made of people like everyone else, that what happens to them could happen tomorrow or in fifty years. I didn't want to temporize too much. For example, the music in the bo is from all eras. The girls are not too coiffed or stylized 40s. At the beginning of the film, you can ask yourself: what is this film about? And it only takes one sentence, "we have to put the Jewish stamp on the papers", to understand where we are. And since everyone knows what happened in 1942, there is no need to add to it by showing a German soldier or flag. "
Now in theaters.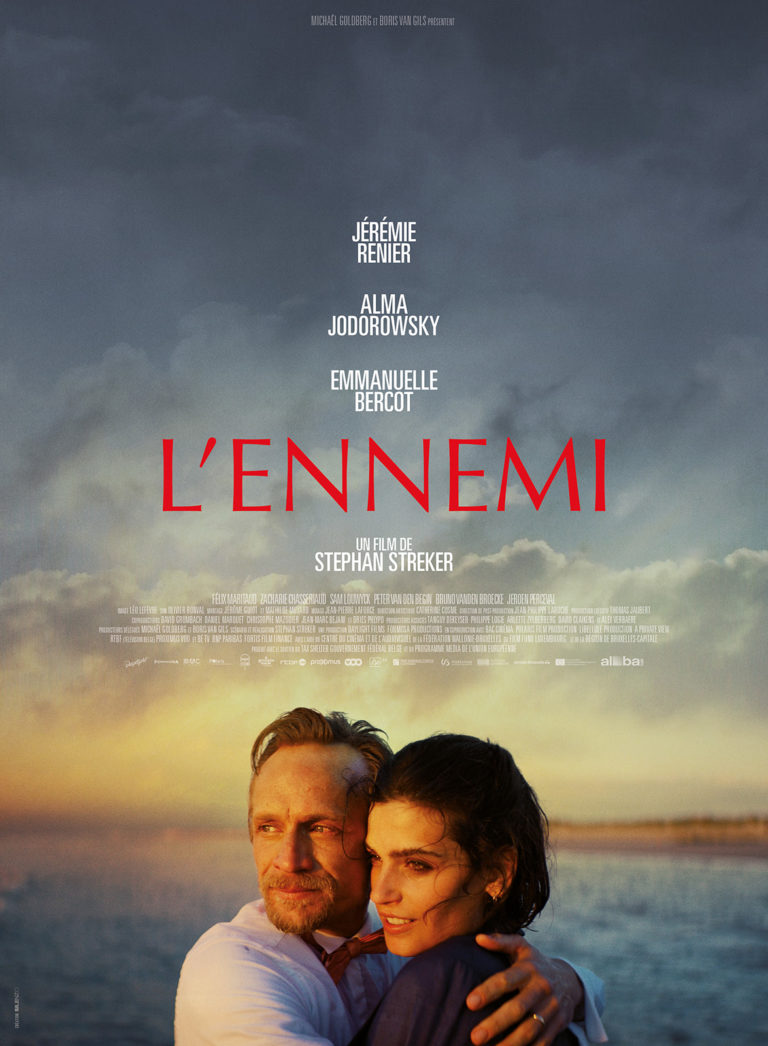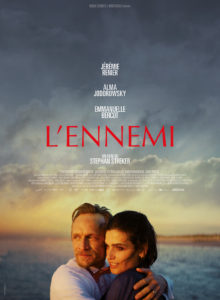 L'Ennemi, by Stephan Streker
Synopsis
Belgian politician Louis Durieux, considered one of the most prominent public figures in his country, and his wife Maëva are madly and passionately in love. One night, Louis discovers her lifeless body in a hotel room in Ostend. Louis is taken to the police station, but he does not want to talk to the officers investigating the case and invokes his parliamentary immunity. He is suspected of having murdered Maëva in room number 108.
The film
Inspired by a true story, that of Bernard Wesphael, a French-speaking Belgian politician, left-wing environmentalist is suspected of murdering his wife, Véronique Pirotton, in a hotel in Ostend in 2013.
Although Wesphael was acquitted three years later for lack of evidence, the crime remains one of the most mysterious in the country's history.
Brought to the screen by Jérémie Renier and Ada Jodorowsky, both very good in their parts, the film doesn't really work.
The narrative overrides the emotion and we have no empathy for any of the characters who are not developed enough. More fiction would have added richness to the plot while we remain on the surface with Louis and his wife Maeva who we only see are in a toxic relationship.
According to the director:
"Perhaps above all a film about Belgium. L'ENNEMI is a "purely Belgian" story, if I may say so, in its essence, by its twists and turns. It was important for me to respect that because I think that we reach the universal when we are just in a particularity, a specificity. I sometimes say that the real subject of THE ENEMY is Belgium. Louis Durieux is being considered for Prime Minister… but he doesn't speak a word of Flemish. He is a real celebrity in the south of the country… but nobody knows him in Flanders. There are translation errors in the police reports, when they switched from Flemish to French, a staggering detail that is in the film but also happened in the news story. Belgium… a unique country in the world, incredible and that I love".
With Jérémie Renier, Alma Jodorowsky, Emmanuelle Bercot.
Now in theaters.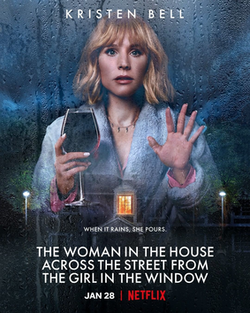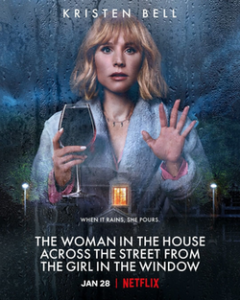 The Woman in the House Across the Street from the Girl in the Window, by Rachel Ramras, Hugh Davidson & Larry Dorf
Synopsis
Anna, a young woman a little lost, alone and depressed. After being recently dumped by her boyfriend, she starts to observe her neighbors from her house, while drinking wine. But one sad day, she will witness a terrible murder from her window. But is it really what she saw?
The series
This series is both a success and a failure.
Kristen Bell carries the eight episodes in her stride because the plot, the back story and even the ending of the series don't hold up. The secondary characters are at best sympathetic, but fortunately for the creators of the series, we get attached to its heroine. This is the only reason I bingewatched this series which will surely result in a second season.
With Tom Riley ( The Nevers), Mary Holland (Blunt Talk), Shelley Henning (Teen Wolf), Cameron Britton (The Umbrella Academy), Michael Ealy (The Good Wife).
NOW STREAMING ON NETFLIX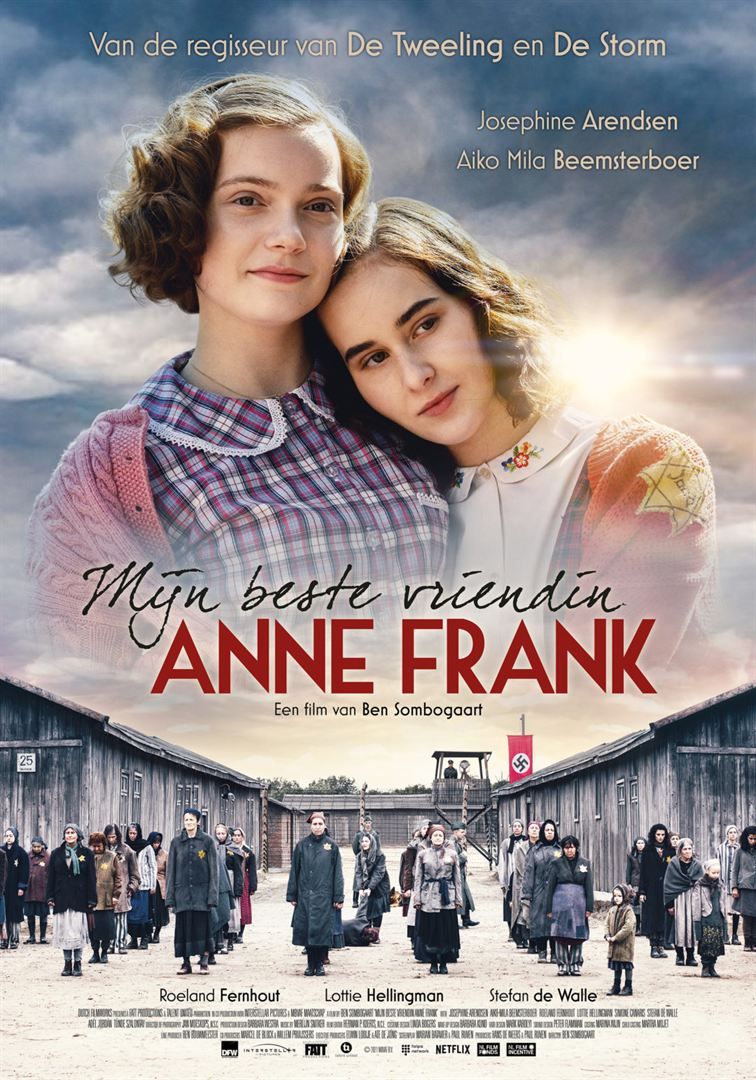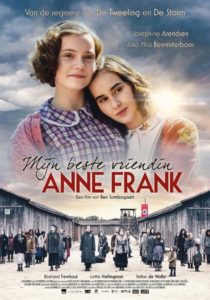 My best Friend Anne Frank, Ben Sombogaart
Synopsis
Hannah and Anne are best friends at the outbreak of World War II. Nothing seems to keep them apart. But when the Frank family goes into hiding, they lose touch with each other. In 1945, the two girls end up in the Bergen-Belsen concentration camp.
The film
I must admit that I was a little worried before watching this film adapted from Memories of Anne Frank: Reflections of a Childhood Friend written by American author Alison Leslie Gold.
Even if it is not totally successful, the friendship between the two young girls, a friendship that is still intact according to Hanneli Goslar, Anne Frank's best friend, who confided in the author in 1993, is passionately shown on screen.
The terrible period was well captured. It is the alternation between present and past of Hanneli who remembers their moments of friendship in Amsterdam in the Bergen-Belsen camp that is a bit awkward at times.
While Anne Frank was deported from the Netherlands, this is only the first Dutch film made about the teenager's life. It just seems incredible. 
Director Ben Sombogaart declared once : "Too often adults underestimate children. Because children understand more than adults, who often ignore children's opinions or don't take them seriously".
His previous film "Twin Sisters" (2002) was nominated for the Oscar for best foreign language film.
Aiko Beemsterboer plays Anne Frank and Josephine Arendsen plays Hanneli Goslar.
My Best Friend Anne Frank won the Golden Film Award in October 2021.
NOW ON NETFLIX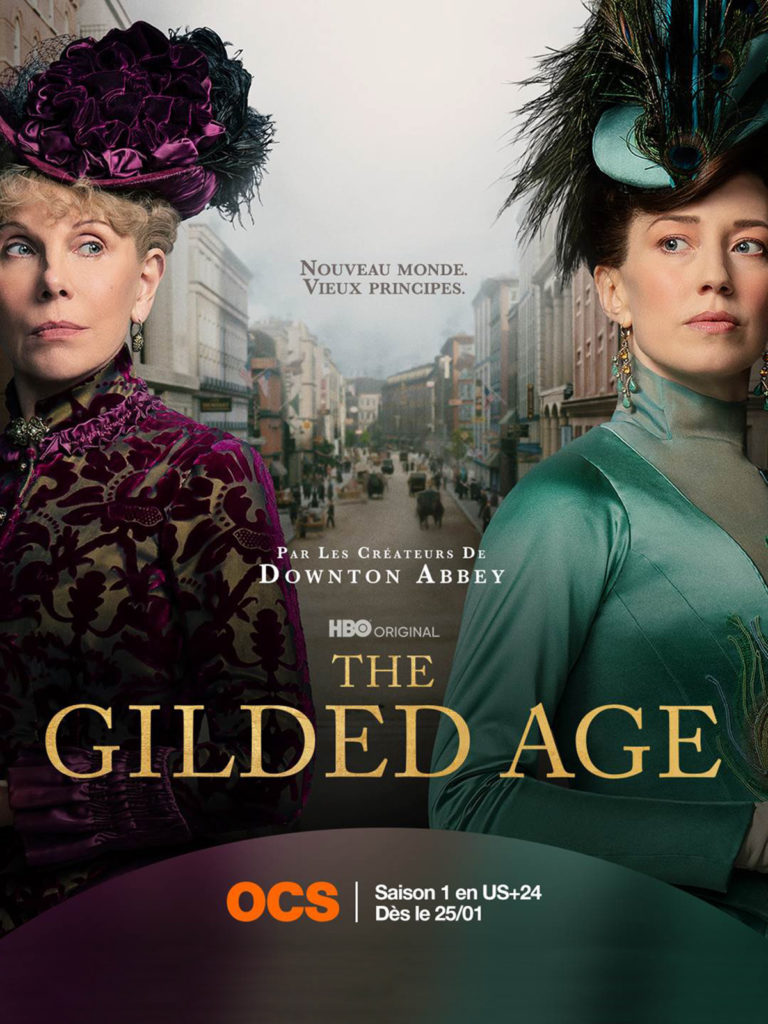 The Gilded age, Julian Fellowes : best series of the week!
Synopsis
The new series by Julian Fellowes, creator of "Downton Abbey", is set during the Gilded Age, the period of prosperity that followed the Civil War in the United States.
In 1882, the young Marian Brook leaves Pennsylvania after the death of her father to settle with her aristocratic aunts in New York. Accompanied by Peggy Scott, an aspiring writer, Marian discovers high society and finds herself in the middle of a conflict between one of her aunts and their neighbors, the ambitious railroad magnate George Russell and his wife Bertha.
The series
I've watched the first two episodes and everything is fabulous: the photography, the settings, the female characters all stronger than each other.
If the series reminds us of Downton Abbey, it works better for me, because anchored in this modernity that is closer to us, that of the United States of course, if, not without fault, have influenced the evolution of women's rights.
Sorority, rivalry, everything is shown, as well as the rebellion shown by the heroine Marian (played by Louisa Jacobson, Meryl Streep's last daughter) to which I particularly hooked and which attracts me to each episode.
Carrie Coon, Christine Baranski, Cynthia Nixon, Taissa Farmiga are women who will make a difference. And it feels good!
Go for it !
With Carrie Coon (Bertha Russell), Morgan Spector (George Russell). One episode every week.
NOW ON CANAL PLUS.
TO WATCH IN YOUR MOVIE THEATERS AS FROM FEBRUARY 2ND
As from February 2nd:
H6,  Ye Ye.
Introduction, Hong Sang-soo.
Later (and we are looking forward to it): 
Moonfall, by Roland Emmerich. Next week!
Death on The Nile, Kenneth Brannagh, next week as well!
Belfast, Kenneth Brannagh. On March 2nd.
Just like Roma by Alfonso Cuarón (2018): Kenneth Branagh was freely inspired by his own childhood to write the film.
Under the rule of Margaret Thatcher, the story of Buddy a little boy and his family in the Belfast of the late 1960s.
The desperate Hour, by Phillip Noyce. It stars Naomi Watts as a woman who desperately rushes to save her child after police quarantine her hometown due to an active shooter incident.
No Exit is an upcoming American thriller directed by Damien Power from a script by Andrew Barrer and Gabriel Ferrari, based on the 2017 novel of the same name by Taylor Adams.
Produced by 20th Century Studios, the film stars Danny Ramirez and Dennis Haysbert and is scheduled for release on Hulu on February 25, 2022.
Le Temps des secrets, by Christophe Barratier with Léo Campion, Guillaume De Tonquédec.
Top Gun : Maverick Forgotten, de Joseph Kosinski, in May.
After Yang, produced and directed by Kogonada, is an adaptation of the American short story Saying Goodbye to Yang by Alexander Weinstein.
In the near future, where the fashion is marked by domestic androids in human form that are considered nannies, Jake (Colin Farrell) and his daughter try to save Yang (Justin H. Min), their robot that has become inert.
Release date: June 22, 2022.
WEEKLY TIPS & OPINIONS ABOUT MOVIES 
BY  MOVIE DIRECTORS,  WRITERS, SCREENWRITERS, DIRECTORS, COMPOSERS…
Movie Story Type: Contained Thriller  by Scott Myers 
Script Analysis: "CODA" — Part 2: Plot  by Scott Myers 
The Six Word Test. If you're having trouble finding the…  by Scott Myers 
Writers on Characters. Quotes from professional writers about…  by Scott Myers 
4. 

BEST SERIES & MOVIES ON TV, AS FROM JANUARY 26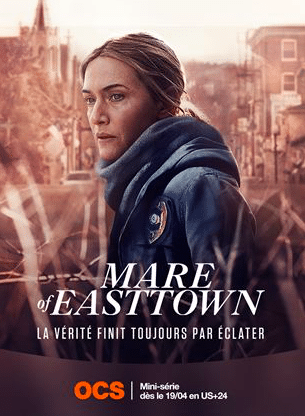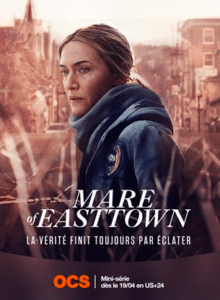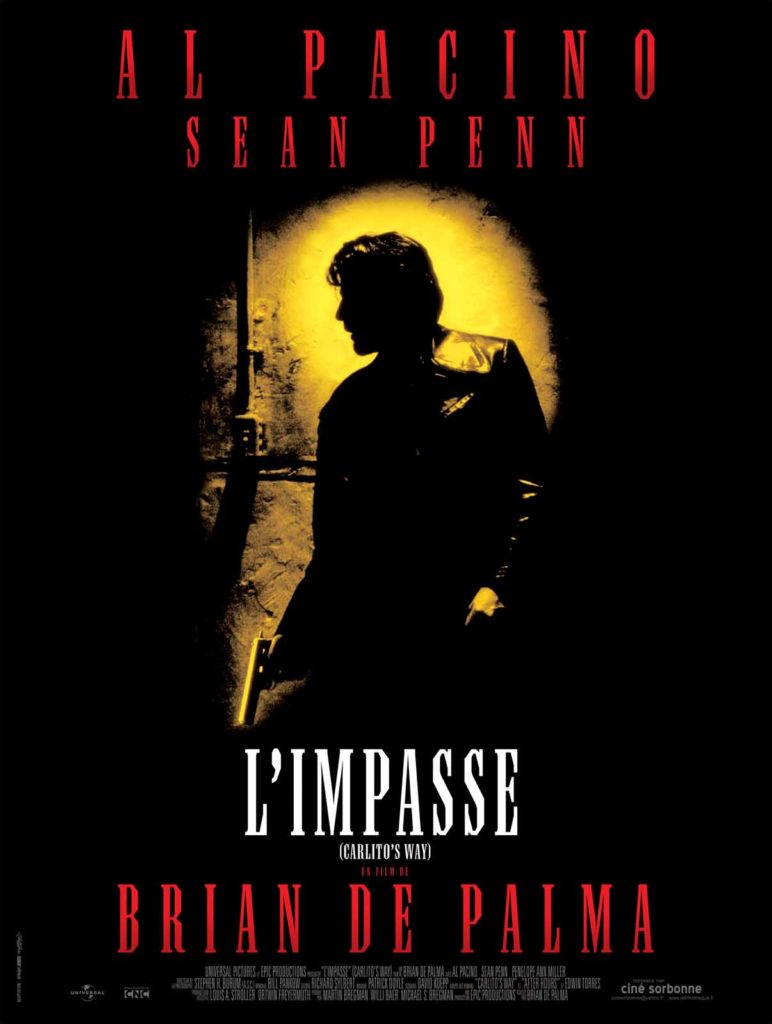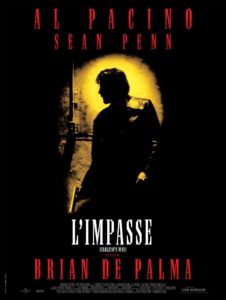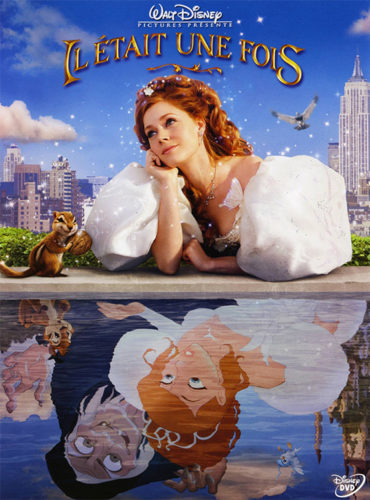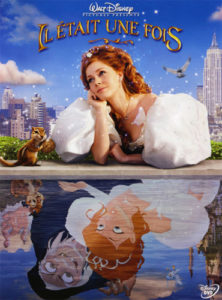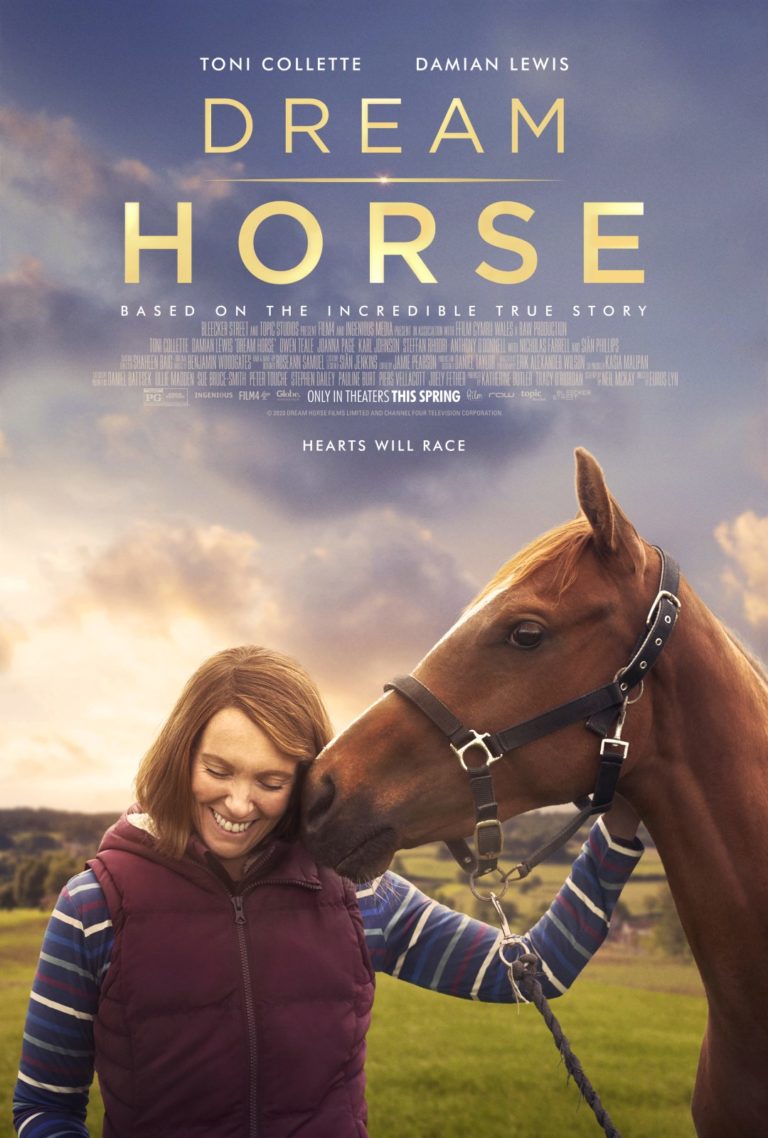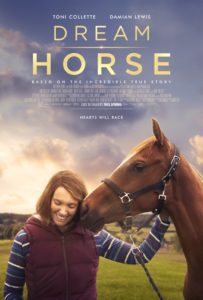 Mercredi- Wednesday
Arte : La fille coupée en deux, de Claude Chabrol
Canal Plus : Villa Caprice
Jeudi – Thursday
Canal Plus : Mare of Easttown
Arte : Sacha (série)
TMC: Blade Runner 2049
TF1 Series : Inception
Chérie 25 : Les heures sombres
Vendredi – Friday
Arte : L'audition
Samedi – Saturday
M6 : Into the wild
Dimanche – Sunday
TF1 Series : The Queen
6Ter : Il était une fois
Lundi – Monday
Canal Plus : Ridley Road
Arte : Pepe le Moko
W9 / Rasta Rockett
Mardi – Tuesday
Arte : Le drame Ouigours
Mercredi- Wednesday
Canal Plus : Dream Horse
Arte: Moi, Christiane F., 13 ans, droguée, prostituée
5. 

BEST MOVIES AS FROM FEBRUARY 2ND  ON ARTE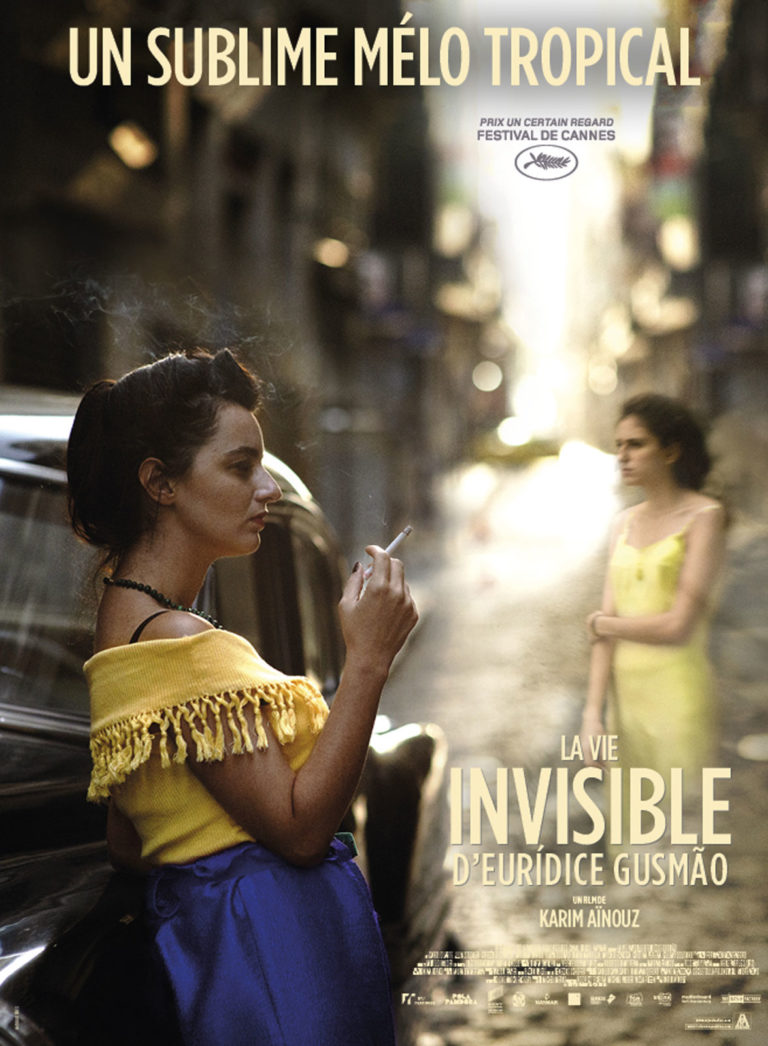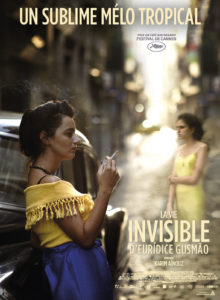 ARTE FILM
La vie invisible d'Euridice Gusmao, by Karim Aïnouz
In Brazil in the 1950s, a macho father stands between his two daughters. Spanning several decades, a feminist melo as sensitive as it is technically masterful. "Un certain regard" prize at the 2019 Cannes Film Festival.
La fille coupée en deux, by Claude Chabrol
Senses, by Ryūsuke Hamaguchi – known for his screenplays for "Drive my car" and "The Sacrificial Lovers" – signs a modern fresco of contemporary Japanese society through the daily lives of four women in search of meaning.
An ode to sensitivity sublimated by the performance of its quartet of interpreters. The "first cinema series" in five parts (in homage to the five senses) to be discovered in its entirety.
Winter Sleep, Nuri Bilge Ceylan
M, Joseph Losey
With David Wayne (Martin W. Harrow), Howard Da Silva (Detective Carney).
In California, a child killer eludes the police. The local mob goes after him… By Joseph Losey, the American remake of Fritz Lang's masterpiece, "M le maudit". Presented in a restored version.
Los Angeles, early 1950s. An elusive child killer has been plaguing the city for several months. As the list of his little victims grows, a wave of panic begins to sweep through the population, which begins to suspect every man of being the author of these heinous crimes. On the teeth, the police multiplies as for her the identity controls in vain in the bars and other places of pleasure. More and more worried about their business, which the increased surveillance dangerously compromises, the local underworld decides to arrest the criminal themselves…
ARTE SERIES
Felix Moeller : la-propagande-antisemite
Scenes-de-la-vie-conjugale, by Ingmar Bergman
Les rêves brisés de l'entre deux guerres
A cult political series created by Adam Price, Borgen follows the struggle of an ambitious politician, Birgit Nyborg (Sidse Babett Knudsen), to gain and keep power. A dive into the cannibal world of Danish politics alongside a female character of incredible strength and tenacity. Replay in full on arte.tv until October 31, 2022.
ARTE DOCUMENTARY
Exterminate all the brutes, by Raoul Peck.
BOXING LIBREVILLE : Amédée Pacôme Nkoulou
Felix Moeller : la-propagande-antisemite
Best movies as from February 2nd on 

Netflix
Bigbug,  Jean-Pierre Jeunet, on February 11.
Bridgerton saison 2, on March 25.
Inventing Anna, by Shonda Rhimes, on February 11th.
December 2022, Pinocchio by Guillermo Del Toro.
Best movies as from 

February 2nd 

on 

Prime Video
I want you back, by Jason Orley, on February 11th
Totems, a French television series in 8 episodes created by Olivier Dujols and Juliette Soubrier.
In the heart of the 1960s, a young French spy, Francis Mareuil, meets Lyudmila, a Russian pianist, and falls in love with her. On February 18th.
Mrs Maisel season 4, Amy Sherman-Palladino
Best movies as from 

February 2nd 

on Canal+
Somebody somewhere, series created by Hannah Bos & Paul Thureen with Bridget Everett (Sam), Jeff Hiller (Joel).
Now !
About the quest for oneself in a remote Kansas town and at the dawn of midlife revisited by stand-up comedian Bridget Everett.
The gilded age, by Julian Fellowes with Carrie Coon (Bertha Russell), Morgan Spector (George Russell), now.
Raised by wolves saison 2, by Aaron Guzikowski, on February 3rd.
Ovni, saison 2, Antony Cordier, on February 21st.
Ridley Road (series), as from February 7
Series created by Sarah Solemani, with Agnes O'Casey (Vivien Epstein), Tom Varey (Jack Morris).
When Vivien Epstein follows her lover into danger and is caught between life and death, Vivien goes undercover with the fascists, not only for himself but for the sake of his country.
Killing Eve, season 4, on February 27 th
Season 4 is helmed by head writer and executive producer Laura Neal, who replaces Suzanne Heathcote. Phoebe Waller-Bridge served as head writer for Season 1, with Promising Young Woman's Emerald Fennell helming Season 2. In addition to Neal, Waller-Bridge, Oh, Sally Woodward Gentle, Lee Morris, Gina Mingacci, and Damon Thomas also executive produce.
Best movies as from 

February 2nd 

on Apple TV
Suspicion, by Rob Williams, based on the Israeli thriller series False Flag. The series will star Uma Thurman. On February 4.
The Sky is Everywhere, by Josephine Decker, written by Jandy Nelson ,inspired by the eponymous novel. On February 11th.
Severance, by Ben Stiller & Dan Erickson, on February 18th.
WeCrashed, series created by Lee Eisenberg & Drew Crevello inspired by the podcast WeCrashed : The Rise and Fall of WeWork de Wondery.  With Jared Leto (Adam Neumann), Anne Hathaway (Rebekah Neumann),on March 18th.
Best movies as from 

February 2nd 

on Disney Plus
Pam & Tommy by Evan Goldberg & Seth Rogen, now streaming, February 2nd.
How I met your father, series by Isaac Aptaker & Elizabeth Berger, on March 9th
Para/llèles
Parallèles tells the story of four friends – Bilal, Romane, Samuel and Victor, whose lives are turned upside down when a mysterious event separates them and propels them into parallel dimensions. They will do everything in their power to understand what happened. And try to go back to their world "before".
Created by Quoc Dang Tran (Dix pour cent, Marianne), co-written by Anastasia Heinzl (Au-delà des apparences) and directed by Benjamin Rocher and Jean-Baptiste Saurel with Thomas Chomel.