What to watch as from June 22nd
Your audiovisual weekly news
Your films as from June 22nd
Tribute to Jean-Louis Trintignant
Festival d'Annecy
Forum des Images 
Every year, for more than 30 years, the Forum des images has shown all the films of the Directors' Fortnight after the Cannes Festival. From 16 June to 26 June 2022, the Forum will present all the previously unreleased films of this 54th edition, led by its general delegate, Paolo Moretti, and his artistic team.
Several screenings will take place in the presence of the filmmakers or the film crews, including:
– Les Années Super 8 by Annie Ernaux & David Ernaux-Briot, 21 June at 6.30pm
– Le Parfum vert by Nicolas Pariser, 22 June at 8.30pm
– The Dam by Ali Cherri, 23 June at 6.30pm
– Les Harkis by Philippe Faucon, 23 June at 8.30pm
– 1976 by Manuela Martelli, 24 June at 8.30 pm
– El agua (The Water) by Elena Lopez Riera, 25 June at 5pm
– Revoir Paris by Alice Winocour, 25 June at 8.30pm
– Des jeunes filles enterrent leur vie (Young girls bury their lives) by Maïté Sonnet, on 26 June at 5.30pm (Short film programme 2)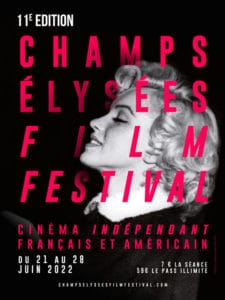 Champs Élysées Film Festival – June 21st to June 28th
New episode : Cinq films à la plage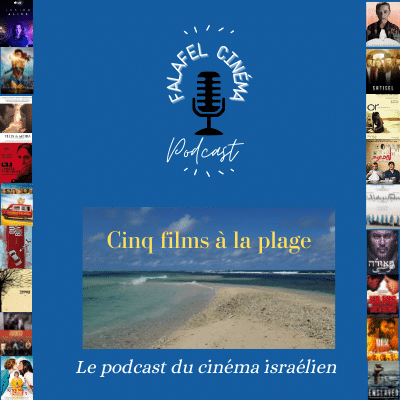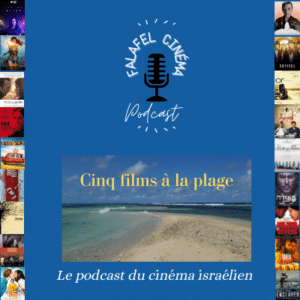 CINÉMA AT THE BALZAC THEATER

After the film, there will be a meeting with the film's director Michale Boganim and the association "Le Maghreb des films" for a lively debate on the little-known issue of the discrimination suffered by the Mizrahim, these Jews from North Africa.
ALL YOU WANT TO KNOW ABOUT  FILMS & SERIES IN THEATERS & AT HOME
REVIEWS ON JUNE 22ND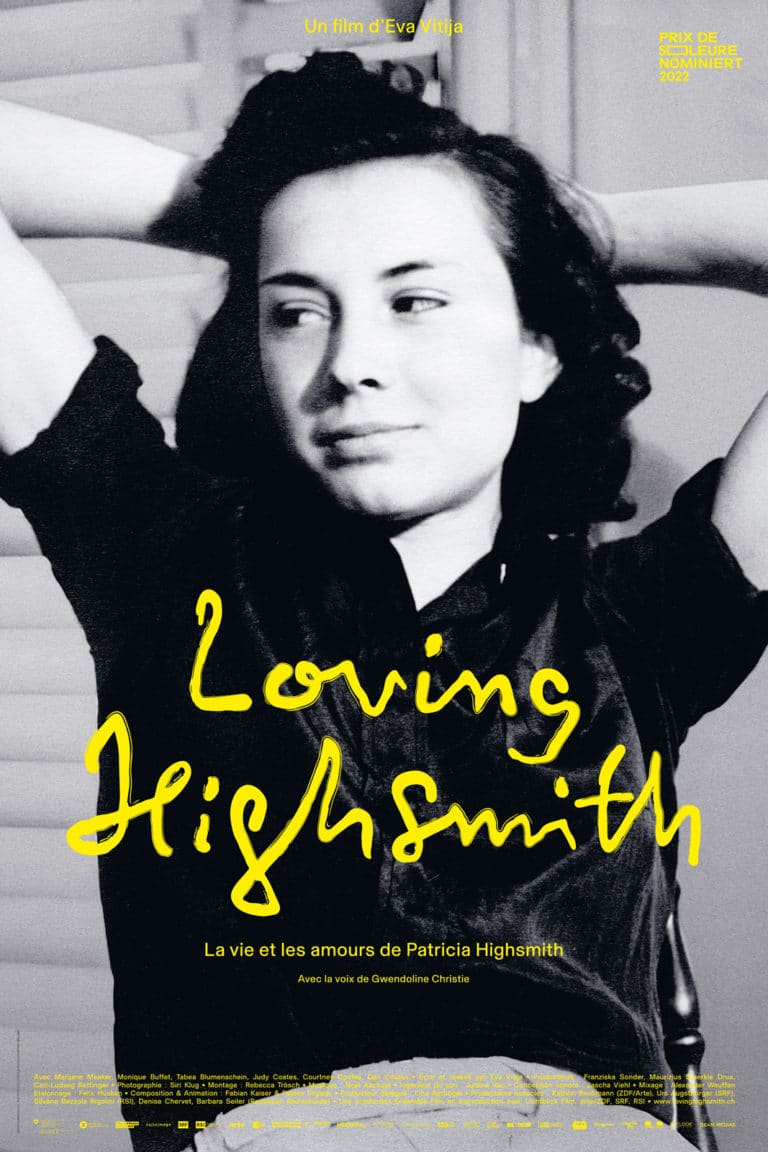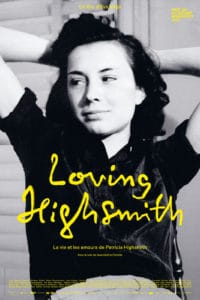 Loving Highsmith, Eva Vitija
Synopsis
A unique look at the life of famed American author Patricia Highsmith, based on her diaries and notebooks, as well as the intimate reflections of her lovers, friends and family. Focusing on Highsmith's search for love and her troubled identity, the film sheds new light on her life and writing.
The movie
Not all writers are fascinating. And rare are those whose work and life appeal to us.
Patricia Highsmith's story is one of those.
Told through the prism of her great lovers, Loving Highsmith is a touching documentary about the great author that was Patricia Highsmith an.
Originally from Texas, one of the worst conservative states in the United States, Patricia Highsmith was very different from her entourage at a very young age. She wears pants and refuses the suitors that are proposed to her, or even imposed.
And then there is her mother.
All her life, Patricia will be marked by the words she will pronounce when she will confess to have swallowed turpentine to try to have an abortion.
Unhappy all her life because of her mother's coldness and meanness, Patricia will finally separate from her legally.
She writes stories that are called thrillers (for her, they are just stories). Her series about the criminal Ripley will be awaited by millions of readers. But a heartbreak will almost get the better of her writing.
Homosexual, the writer claims in her writings her love of sex. She also liked gin for breakfast. Author of the only and first homosexual novel that ends well "Carol", beautifully adapted to the cinema by Todd Haynes, she writes under a false name so as not to shock her mother.
Later, at the end of her life, she would claim it.
She used to say that stories would pop into her mind like a bird out of the corner of her eye. What birds!
Her novels have been adapted for the cinema by the greatest: Hitchcock with "L'inconnu du Nord Express" or "Ripley" by René Clément ("Plein Soleil"), and other of her novels will be adapted by Michel Deville, Claude Chabrol, or Anthony Minghella. She was even President of the Jury at the 1978 Berlinale.
Eva Vitija has succeeded in making a film that resembles Patricia Highsmith, a mixture of drama, loneliness, sadness, and lost love.
Now in movie theaters.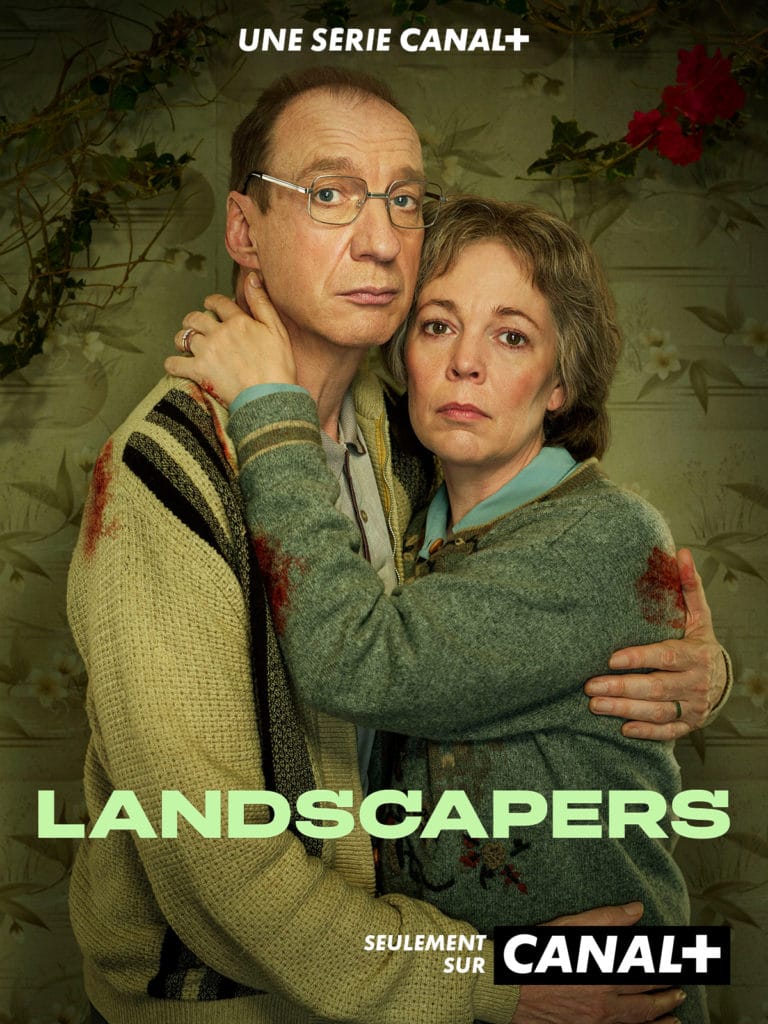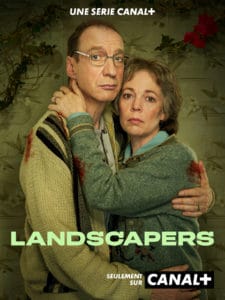 Landscapers, Ed Sinclair
Synopsis
Adaptation of a macabre true story that made headlines in England between 2013 and 2015.
 It is the true story of Susan and Christopher Edwards, who are living in France when the plot begins. 
In 2013, a year after leaving their native country, the husband reveals to his aunt a clue about a crime they allegedly committed in 1998.
The series
In four episodes, Ed Sinclair makes an analysis of human nature as Alfred Hitchcock could do.
What drives people to crime? Thus the director asks himself while filming Olivia Colman and David Thewlis in close-up or in low angle. Were they crazy?  Were they living in an unreal world? 
A pugnacious detective who confronts macho men every day is determined to get them to confess, whatever the cost.
Susan and Christopher's love for each other transcends their story. Nothing else matters. Neither reality, nor fiction, nor possible convictions…
The mix of fiction in Susan's story reminds us of that romantic heroine of Woody Allen, played by Mia Farrow in The Purple Rose of Cairo. Susan, lives only for the cinema (passion for Gérard Depardieu and films with Gary Cooper, including High Noon) and her husband supports her in this passion that will eventually lead them to ruin.
Davis Thewlis is playing her husband,  known for his role of Remus Lupin in the saga "Harry Potter".
Each episode can be seen in any order because it follows the premise of the series: the couple was sentenced to life with a 25-year sentence.
This fascinating series, which be seen from several point of views takes us to the heart of the human soul, interpreted to perfection by terrific  actors. 
Currently on Canal Plus.
FILMS TO WATCH IN YOUR MOVIE THEATERS AS FROM JUNE 22nd
This week :
Elvis, Baz Luhrmann, with Austin Butler & Tom Hanks.
Les Goûts et les couleurs, by Michel Leclerc. With Rebecca Marder, Félix Moati, Judith Chemla
Marcia, a passionate young singer, records an album with her idol Daredjane, a rock icon of the 1970s, who suddenly disappears. To release their album, she has to convince Daredjane's heir, Anthony, a small-town market vendor, who never liked his distant relative, let alone her music.
Buzz l'éclair, by Angus MacLane. With François Civil, Chris Evans, Michael Gregorio
The true story of the legendary Space Ranger who has since inspired the toy we all know. After being stranded with his commander and crew on a hostile planet 4.2 million light years from Earth, Buzz Lightyear tries to bring everyone safely home.
El buen patrón, by Fernando León de Aranoa. With Óscar de la Fuente, Javier Bardem, Manolo Solo
On the eve of receiving an award that is supposed to honor his company, Juan Blanco, heir to the ancestral family scale factory, must urgently save the company. He sets out to do so, in his own paternalistic and authoritarian way: as a good boss?
Jungle rouge, by Juan José Lozano, Zoltan Horvath. With Álvaro Bayona, Vera Mercado, Patricia Tamayo
March 2008. In the Colombian jungle, the oldest communist guerrilla in the world is living its last moments. Raul Reyes, number 2 of the FARC, is killed in a bombing by the Colombian army and the CIA. He leaves behind an unheard of document…
I'm Your Man, by Maria Schrader. With Maren Eggert, Dan Stevens, Sandra Hüller
Alma, a brilliant scientist, proves to be a perfect candidate for an experiment: for three weeks, she must live with Tom, a robot with a perfect human appearance, specially programmed to correspond to her definition of the ideal man.
George Michael Freedom Uncut, by and with George Michael.
It focuses on the formative years of George Michael's life and career, leading up to the release of his best-selling album "Listen Without Prejudice Vol. 1" and the subsequent famous legal battle with his record company.
Les Travaux et les Jours – Part 1, by Anders Edstrom, C.W. Winter. With Tayoko Shiojiri, Hiroharu Shikata, Ryô Kase
"The first rule in farming is not to look for the easy way out. The land requires effort." (Georgics, Virgil). Works and Days is a chronicle that tells the daily life of a farmer, Tayoko Shiojiri, in a village in the mountains of the Kyoto region, drawing the portrait of a woman.
Later (and we are looking forward to it: 
After Yang, produced and directed by Kogonada, is an adaptation of the American short story Saying Goodbye to Yang by Alexander Weinstein. On July 6th.
In the near future, where the fashion is marked by domestic androids in human form that are considered nannies, Jake (Colin Farrell) and his daughter try to save Yang (Justin H. Min), their robot that has become inert.
PETER VON KANT, by François Ozon, with Isabelle Adjani, on July 6th
Nope,  Jordan Peele, on August 5th.
With: Daniel Kaluuya , Barbie Ferreira , Michael Wincott , Steven Yeun , Keke Palmer , Brandon Perea , Terry Notary , Andrew Patrick Ralston , Donna Mills , Jennifer Lafleur
Mission Impossible Dead Reckoning, Christopher McQuarrie
Three thousand years of longing, George Miller, on August 24th
WEEKLY TIPS & OPINIONS ABOUT MOVIES 
BY  MOVIE DIRECTORS,  WRITERS, SCREENWRITERS, DIRECTORS, COMPOSERS…
Interview (Part 6): Laura Kosann. My interview with the writer who not… by Scott Myers 
Sundays with Sidney Lumet's "Making Movies"  by Scott Myers 
To Write, Stop Thinking by Scott Myers
o Writing and the Creative Life: Your characters want you to tell their story  by Scott Myers 
4. 

BEST SERIES & FILMS ON TV, AS FROM JUNE 22ND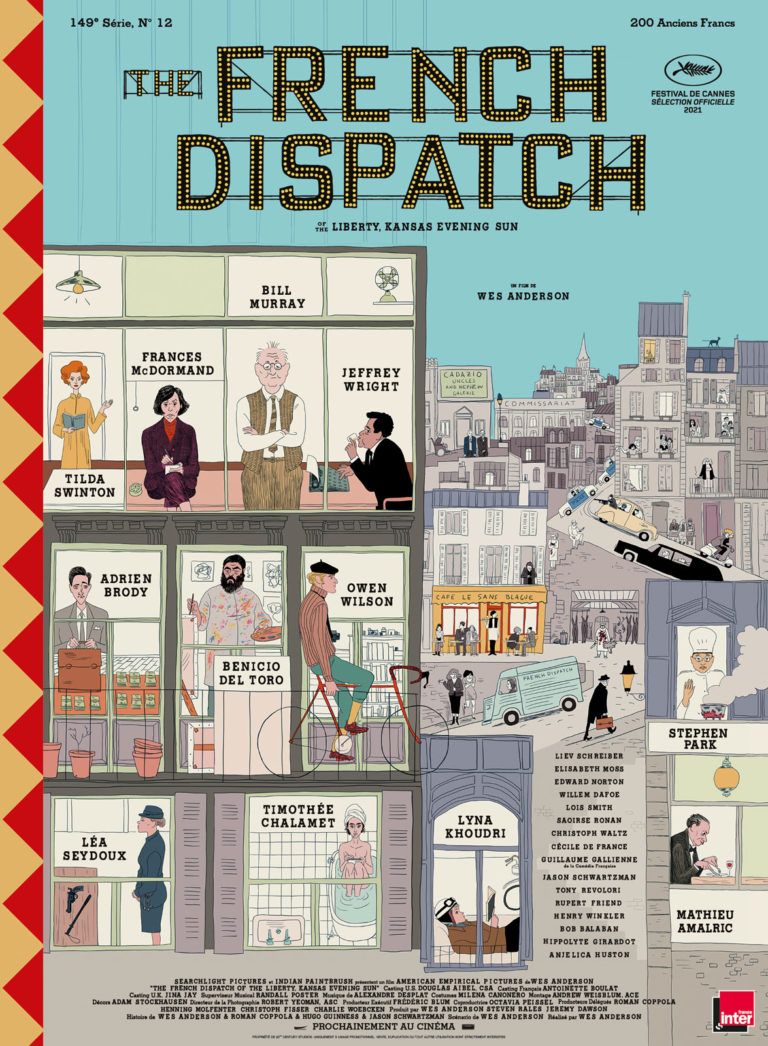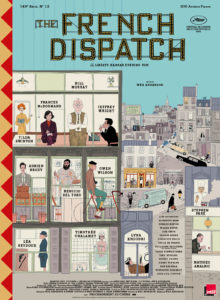 Wednesday – Mercredi
Arte : Deux
France 4 : Gilberto Gil à la Philharmonie
Thursday – Thursday
Canal Plus : L'amie prodigieuse
Arte : Beau Rivage (series)
After the success of "Beau Séjour", the living and the dead renew their dialogue in the series "Beau Rivage". Fifth episode: Jasper learns the truth about his condition. New clues are discovered… Britt breaks down, Esther copes.
TFX: Jurassic World
Friday – Vendredi
France 5: Breakfast Club
Arte: Le passe-muraille
Adapted from Marcel Aymé's famous short story, an irresistible passe-muraille in today's Paris, with a very inspired Denis Podalydès.
In this fantastic comedy, director Dante Desarthe transforms the main character into a superhero whose libertarian insolence is awakened at the same time as his love for love. Jubilant!
Sunday – Dimanche
Arte : From the shadows to the light by Ron Howard
Ex-boxer, James Braddock goes back into the ring and becomes, thanks to his performances, a national idol. Set against the backdrop of the Great Depression, this Hollywood biopic stars a punchy Russell Crowe, surrounded by Renee Zellweger and Paul Giamatti.
TF1: Le dîner de con
France 2 : The Widows
Monday – Lundi
Canal Plus : Two summers
Arte : Martin Roumagnac
A bricklayer falls madly in love with a beautiful and daring woman… This melodrama about the fatality of passion and class barriers is the only film that reunites the mythical couple Jean Gabin and Marlene Dietrich on screen.
W9 : War of the Worlds
Tuesday – Mardi
Canal Plus : The French Dispatch
Wednesday – Mercredi
Canal Plus : My Son
Arte : A bigger splash
A star on vacation with his partner sees his rest disturbed by the arrival of an invading ex… Luca Guadagnino signs a baroque remake of Jacques Deray's "The Pool", served by four inspired actors: Matthias Schoenaerts, Dakota Johnson, Ralph Fiennes and Tilda Swinton.
5. 

BEST DOCUMENTARIES, SERIES & FILMS AS FROM JUNE 22TH ON ARTE
ARTE DOCUMENTARY AS FROM JUNE 22TH
Making Waves, the magic of sound in cinema by Midge Costin:
Nourished by interviews with Spielberg, Lynch or Lucas, a revelation of the powers of sound in cinema. This immersion in the Hollywood studios tells the story of the most outstanding sound designers: Walter Murch ("Apocalypse Now"), Ben Burtt ("Star Wars") and Gary Rydstrom ("Saving Private Ryan").
SERIES AS FROM JUNE  22ND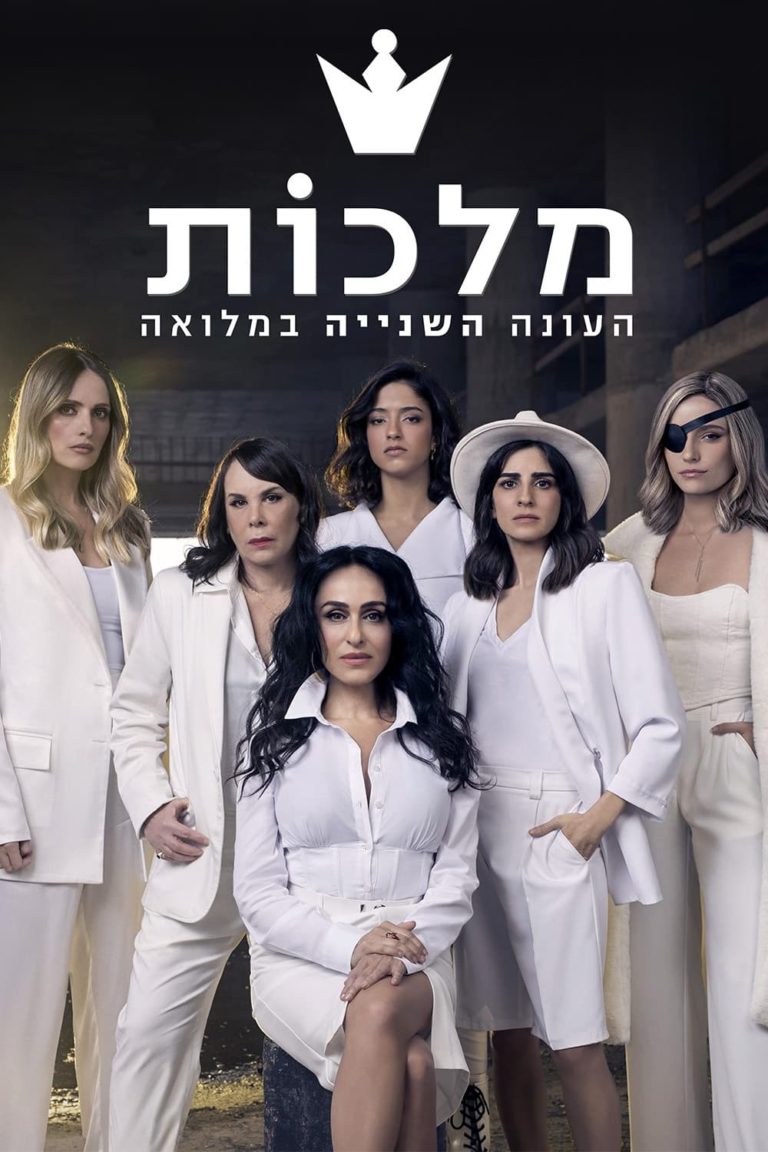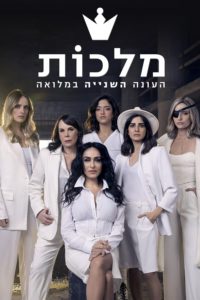 Mafia Queens
How to survive in the ruthless world of the mafia when you are a woman?  After the massacre of the men in their family, the women of the Malka clan want to take back the reins of business and take revenge on the killers. A corrosive tragicomic series, doubled with portraits of endearing heroines armed to the teeth like "Kill Bill".
Berlin 56-59-63
And rock 'n' Roll Freed Germany in the post WWII Western Berlin libéra, fate of three sisters willing for freedom.
Best series & films as from  June 22nd 

on 

Netflix
Loving, by Jeff Nichols, now.
The Man From Toronto, by Kevin Hart and Woody Harrelson, on June 24th.

The Gray Man, by Russo brothers, with Ryan Gosling, Ana de Armas & Chris Evans, on July 22nd.
Persuasion, Carrie Cracknell , with Dakota Johnson.
Stranger Things, season 4, vol 2, on July 1st, by the Duffer Brothers
Blondes, with Ana de Armas  by Andrew Dominik.
Mathilda, the musical, Matthew Warchus
Best series & films as from June 22nd

 

on 
Prime Video
My Policeman, Michael Grandage with Harry Styles, Emma Corrin (The Crown). This fall.
Chloé season 1 : by Alice Seabright with Erin Doherty, Poppy Gilbert, Billy Howle, on June 24th.
The Lord of the rings, Juan Antonio Bayona, on September 2nd.
Best series & films as from June 22nd

 

on Canal+
L'amie prodigieuse saison 3, on June 23rd :
Written by Elena Ferrante, Francesco Piccolo, Laura Paolucci, Saverio Costanzo – Based on the novel by Elena Ferrante, directed by Daniele Luchetti.
Conversation with friends, directed by Lenny Abrahamson and Leanne Welham, adapted from the novel written by Sally Rooney (Normal People), in August: British series of 12 episodes of 30 minutes –
Adapted for television by Alice Birch, Mark O'Halloran, Meadhbh Mchugh and Susan Soon He Stanton
The French Dispatch, by Wes Anderson, on June 28th
Shang Chi,  on July 1st, Destin Daniel Cretton
Licorice pizza, on July 5th Paul Thomas Anderson
Best series & films as from June 22nd 

on Apple TV
Physical saison 2 created by Annie Weisman.
Sheila Rubin (Rose Byrne) has successfully launched her first fitness video, but she encounters new and bigger obstacles along the way. She's torn between her loyalty to her husband (Rory Scovel) and the values he represents, and a dangerous attraction to someone else.
A new episode every Friday,10 episodes.
Loot – By Alan Yang, Matt Hubbard with Maya Rudolph, MJ Rodriguez, Nat Faxon, on June 24.
Best series & films as from June 22nd 

on Disney Plus
Mrs Marvel,Bisha K. Ali,now.
Willow, Jonathan Kasdan & Wendy Mericle, on November 30th.
Pinocchio, Robert Zemeckis, on September 8th.
Best series & films as from  June 22nd 

on Starzplay
Becoming Elizabeth, now, is created and written by Anya Reiss.
The Girl from Plainville, with Elle Fanning, on July 10th