What to watch as from April 6th?
Your audiovisual weekly news
News as from April 6th:
Bruce Willis puts an end to his career. Tribute :
Minions : The Rise of Gru, Kyle Balda:on July 6th
The Staircase: Antonio Campos (Le Diable, tout le temps) & Maggie McGowan Cohn: on HBO
Based on a true story, The Staircase explores the life of Michael Peterson (Colin Firth), his sprawling North Carolina family, and the suspicious death of his wife, Kathleen Peterson (Toni Collette). The eight-episode Max Original limited series, created by Antonio Campos, debuts Thursday, May 5 on HBO Max.
Top Gun Maverick, Joseph Kosinski, on May 28th
La cinémathèque : Exposition on Romy Schneider
New trailers
Bosch: Legacy – Official Season 1  Titus Welliver, Madison Lintz on May 6th.
THE SURVIVOR Danny DeVito, Ben Foster, Barry Levinson, on April 27, on HBO
And The Offer, Michael Tolkin, is based on Oscar-winning producer Albert S. Ruddy's extraordinary, never-revealed experiences of making "The Godfather."
The series stars Miles Teller as Albert S. Ruddy, Matthew Goode as Robert Evans, Juno Temple as Bettye McCartt, Giovanni Ribisi as Joe Colombo, Dan Fogler as Francis Ford Coppola, Burn Gorman as Charles Bluhdorn and Colin Hanks as Barry Lapidus.
ALL YOU WANT TO KNOW ABOUT  FILMS & SERIES IN THEATERS & AT HOME
REVIEWS APRIL 6TH : SPECIAL ISSUE ABOUT ASIA
The story of Asian immigration to the United States.
This five-part documentary series, with captivating archival footage and interviews, traces the difficult integration of Asian-Americans. It is one hundred and fifty years of struggle, and good will, to perhaps finally be recognized as good Americans and in the hope of a better destiny.
A look back at a part of the tumultuous history of the United States that is too often ignored.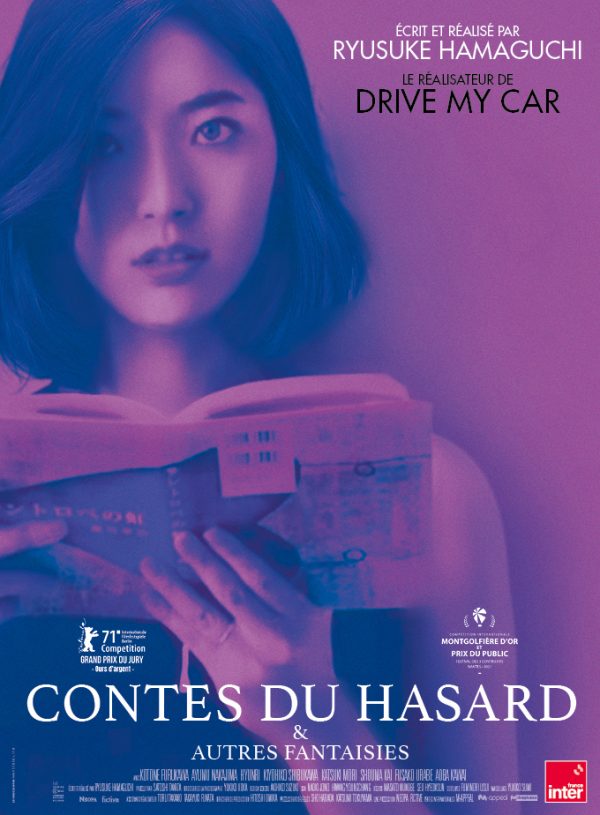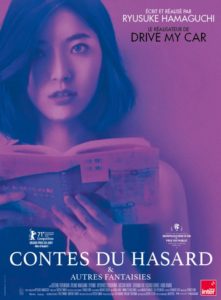 Wheel of Fortune and Fantasy, 

Ryūsuke Hamaguchi
Synopsis
An unexpected love triangle, a seduction attempt that goes wrong and a meeting born of a misunderstanding. The path of three women who will have to make a choice…
From one woman to another
Director of the recent Oscar-winning film Drive my Car, in which the director invited us to a story of lost love and encounter around Anton Chekhov's Uncle Vanya, adapted from a short story by Haruki Murakami, Ryūsuke Hamaguchi directed a film made up of three different stories.
Narratives indeed because the dialogues seem to be written for literature, and their interpretation is rich and intelligent.
The first story is about chance in love. Why does a love story end and then it is no longer possible to regain the initial spark? Why do some encounters succeed and others not?
The second one confronts us with our fragility. How can a simple choice change a whole life? Are we aware of the decisive moment or do we unconsciously sabotage ourselves?
Finally, the last one is about the past. How can we meet again the people we have loved?  Can we misjudge the other' s identity? Are others so different from us?
These three stories, these women, are inseparable from each other and they remind us of Woody Allen's movie with Gena Rowlands "Another Woman".
The realization of unfulfilled fantasies and dreams, however tough it may be, ultimately helps these women to reconstruct themselves.
The form formed by the photography, the sound and the sets is sublime and the artists are just perfect.
With  Kotone Furukawa, Ayumu Nakajima, Hyunri
In theaters today.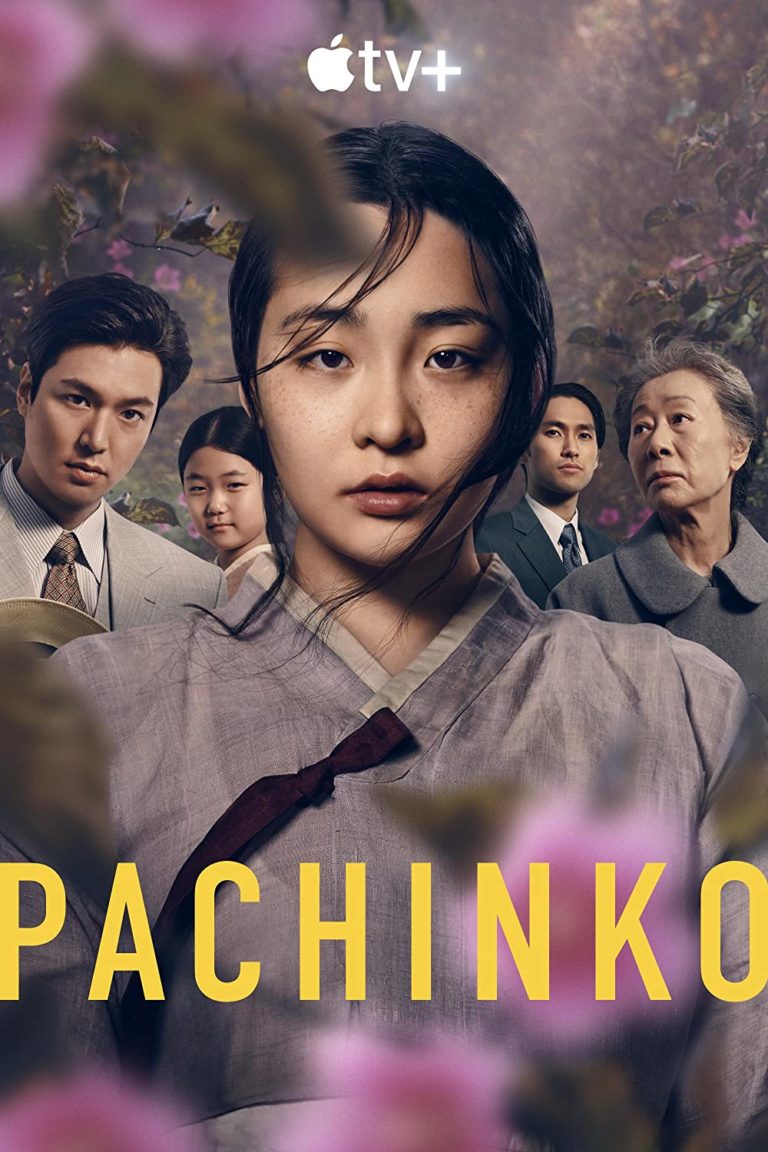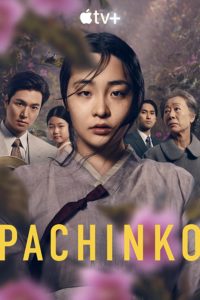 Pachinko, Soo Hugh
Second novel by Harlem-based author and journalist Min Jin Lee. Published in 2017, Pachinko is an epic historical fiction novel following a Korean family that immigrates to Japan. The character-driven story features an ensemble of characters who encounter racism and racial profiling, stereotyping, and other aspects of the 20th-century Korean experience of Japan.
Pachinko was a 2017 finalist for the National Book Award for Fiction. 
Created by  Soo Hugh (The Terror, The Killing), the series has eight episodes.
The cast includes Oscar-winning actress Yuh-Jung Youn (Sense8, Minari), Lee Min-Ho (The King: Eternal Monarch), Soji Arai (Cobra Kai), Jin Ha (Devs), and the young Minha Kim in her first role.
Synopsis
The series chronicles the hopes and dreams of a Korean immigrant family over four generations as they leave their homeland on an indomitable quest for survival and fulfillment. Beginning in South Korea in the early 1900s, the story is told through the eyes of a remarkable matriarch, Sunja, who triumphs against all odds. She juxtaposes her story with that of her grandson, Solomon, in the 1980s.
The Taste of rice
The taste of rice
From the very first images, I was taken in the story of this little girl, a child so desperately wanted by her parents in a South Korea under Japanese domination. We discover the extraordinary life of this woman raised in the countryside, without education and who will overcome one by one all the obstacles.
Forced to leave her country for Japan, the rice cooked by her mother before she leaves, will never taste the same again.
Nowadays, her grandson, who has emigrated to the United States, goes to Japan to conclude a deal with a Korean woman who refuses to sell her house to Japanese banks to build a hotel complex. If he succeeds in convincing her, his career will take a quantum leap, as he too is a victim of racism.
Will his grandmother be able to help him?
The photography  and the moving stories are both beautiful and intertwine between past and present, Pachinko is my greatest discovery of 2022. The artists are dazzling and make us realize how precious life is.
On Apple TV now.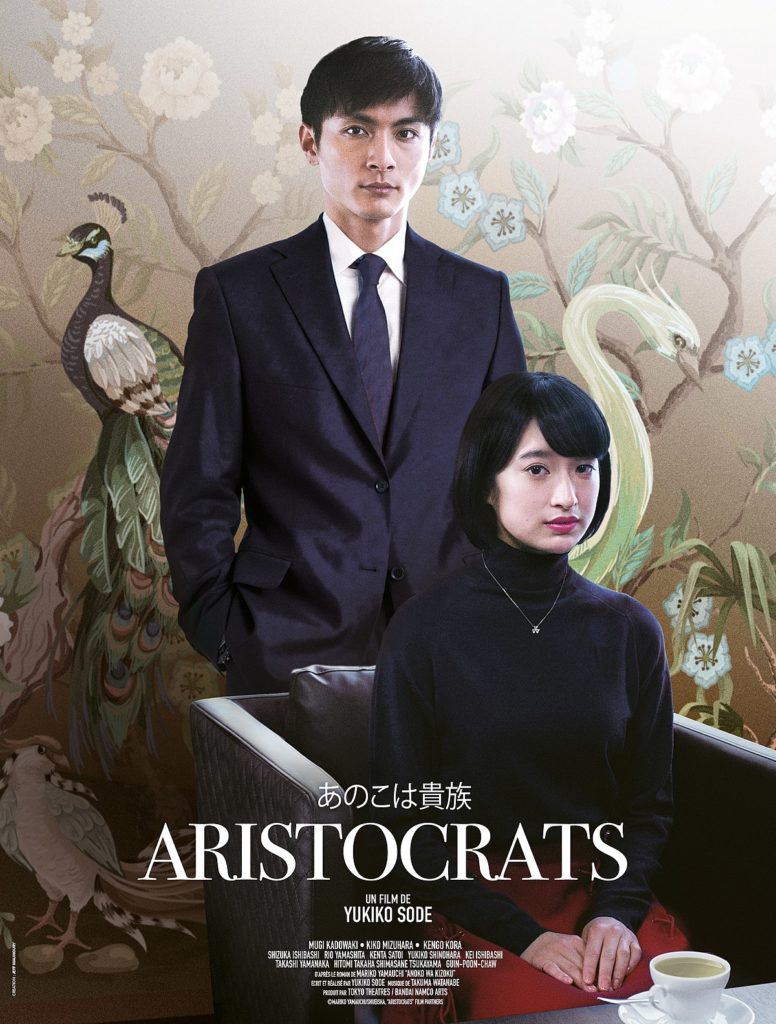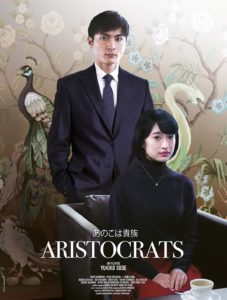 Aristocrats, Yukiko Sode
It was presented at the Rotterdam International Film Festival1 and at the Kinotayo 2021 Festival of Contemporary Japanese Cinema where it won the Golden Sun and the Jury Prize.
With Mugi Kadowaki, Kiko Mizuhara, Kengo Kora, Shizuka Ishibashi, Rio Yamashita.
Synopsis
At almost 30, Hanako is still single, which displeases her rich and traditional family. When she thinks she has finally found the man of her life, she realizes that he is already in an ambiguous relationship with Miki, a hostess recently moved to Tokyo for her studies. Despite the world that separates them, the two women will have to get to know each other.
The impossible choice
Aristocrats takes us into the corseted Japanese society, made of castes where women still endure thousand-year-old traditions of submission.
Yukiko Sode introduces us to four women, all different, an aristocrat, a student from the provinces who moves to Tokyo, a musician and a divorced woman who wants to create her own business.
The family is only there to ensure the continuation of traditions from one generation to the next and imposes it in the ultra-violent calm of social relationships where women serve, as in many countries around the world, as bodies s to make babies to perpetuate men's name.
As everywhere, more or less alas, the freedom of women has a social and economic cost. In Aristocrats, the director succeeds in depicting an atmosphere that is both poetic and violent, sublimed by a magnificent aesthetic and casting.
Now in movie theaters.

Vanishing, Denis Dercourt
Synopsis
The mutilated and dismembered bodies of eighteen women are discovered on the site of a Sino-American bank under construction in Shanghai. Specially called in from Beijing to investigate, Superintendent Li Yan discovers one of the most terrifying catalogs of killings ever uncovered.
While presenting a revolutionary method of fingerprinting in Seoul, a professor of forensic medicine is brought into the case by the Korean police. She plunges into an arduous and heady investigation, which reminds her of her past  she thought she had forgotten…
The Killing Room
Released in South Korea and in France on Canal Plus, this film directed by Denis Dercourt (The Page-Turner) adapted from Peter May's novel, The Killing Room, takes us to the heart of a society that we, Europeans, know little or nothing about.
At the heart of the plot, the desire for children that leads to the worst kind of trafficking, the trafficking of organs.
Two solitary individuals from diametrically opposed cultures must work together, but they have in common a certain modesty, a humanism that determines their actions.
Filmed in three languages (English, French and Korean), the director succeeds in keeping us on the edge of our seats until the very end, filming with accuracy a whodunit full of mourning, solitude, despair and love.
With Olga Kurylenko (Quantum of Solace, In the Mist, Sentinel…), Yoo Yeon-Seok (Old Boy, Mr. Sunshine) and Ji-won Ye.
With Olga Kurylenko (Quantum of Solace, Dans la brume, Sentinelle...), Yoo Yeon-Seok (Old Boy, Mr. Sunshine) et Ji-won Ye.
On Canal Plus now.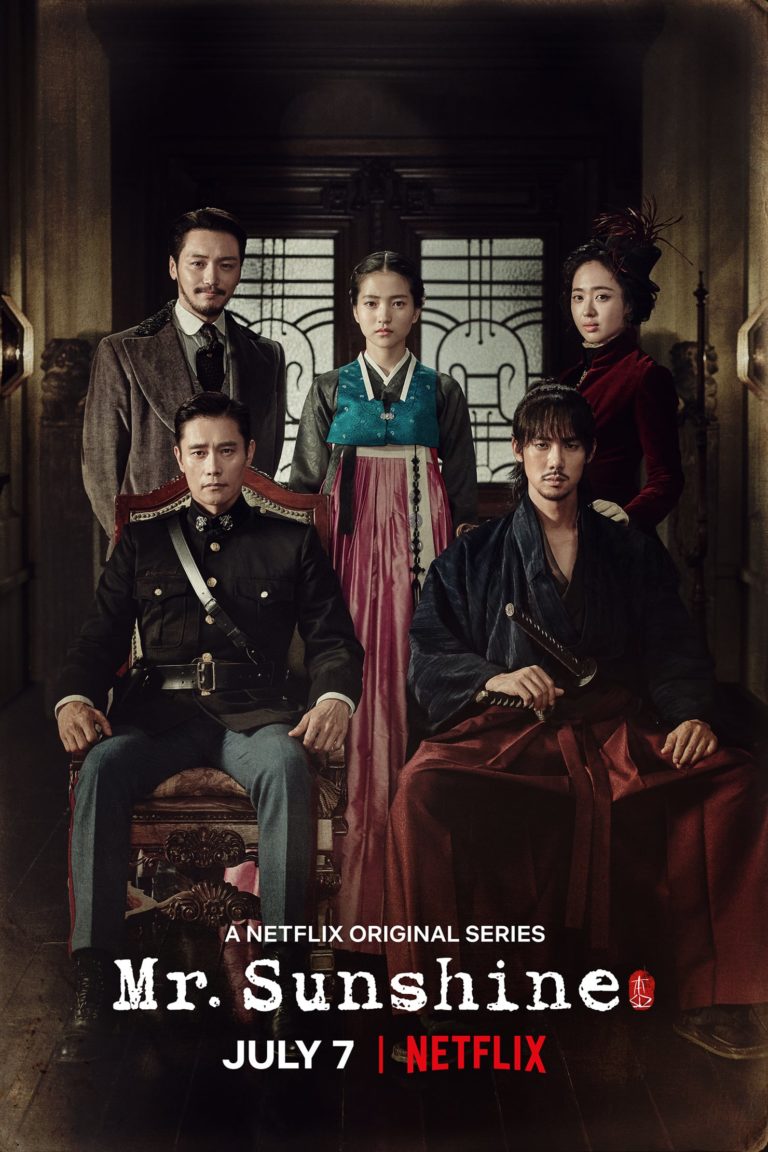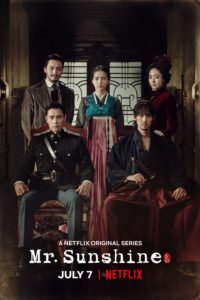 Mr Sunshine, Kim Eun-sook
In 1871, as a young child, Choi Yu Jin boarded an American military ship and grew up in the United States. One day he decides to return to Korea as a soldier and falls in love with an aristocrat's daughter, Go Ae Sin.
The series, based on historical facts, centers on a young boy (Lee Byung-hun) who was born into slavery in Korea but, after a traumatic event, escaped to the United States during the 1871 Shinmiyangyo (American expedition to Korea).
He returned to Joseon years later, in 1901, as an officer in the United States Marine Corps. He met and fell in love with the daughter of an aristocrat (Kim Tae-ri). At the same time, he discovers a plot to colonize Korea by foreign forces, including the United States and Japan.
On Netflix.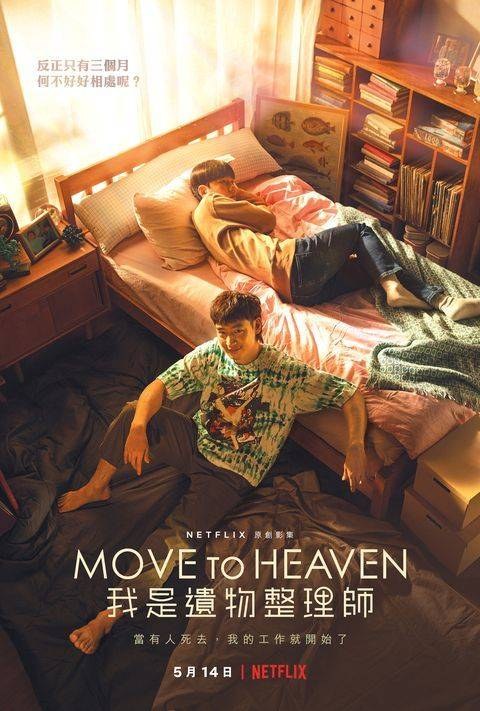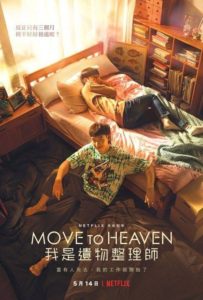 Move to heaven, Kim Sung-ho
Geu Ru is a young man with Asperger's syndrome.
He works for his father's company, Move To Heaven: their job is to arrange the objects left behind by the deceased. When his father died, Geu Ru met his uncle Sang Gu, a cold man he had never seen before. A former martial artist who fought in underground matches, he went to jail because of what happened in his last fight. Sang Gu now becomes the legal guardian of his nephew.
Both of them are in mourning, and together they will evoke their memories of the deceased, share their emotions, and understand even more the meaning of life, death and family spirit. Together they will direct Move To Heaven.
With Lee Je-hoon, Tang Jun-sang, Ji Jin-hee, Lee Jae-wook and Hong Seung-hee
On Netflix.
TO WATCH IN YOUR MOVIE THEATERS AS FROM APRIL 6TH
Libertad, Clara Roquet
With María Morera , Nicolle García , Vicky Peña
Spain, summer. Libertad bursts into the life of 15-year-old Nora and disrupts the usual calm of her family vacation. These two young girls, who have nothing in common, form a deep friendship that will mark their entry into adolescence.
O Fim do Mundo, Basil Da Cunha
With  Michel David Pires Spencer , Marco Joel Fernandes , Alexandre Da Costa Fonseca
After eight years in a reformatory, Spira returns to Reboleira, a shantytown being destroyed in the suburbs of Lisbon. While he meets his friends and family, Kikas, an old drug dealer in the neighborhood, makes him understand that he is not welcome.
Contes du hasard et autres fantaisies, Ryūsuke Hamaguchi
WithKotone Furukawa , Kiyohiko Shibukawa , Fusako Urabe
An unexpected love triangle, a seduction attempt gone wrong and a meeting born of a misunderstanding. The trajectory of three women who will have to make a choice..
À La Folie, Audrey Estrougo
With Virginie Van Robby , Lucie Debay , Anne Coesens
To celebrate her mother's birthday, Emmanuelle comes to spend a few days at her childhood home. There she finds the past and the memories that reign in the place, but also her older sister whose psychological instability has too often affected family relations.
À L'Ombre des Filles, Etienne Comar
Later (and we are looking forward to it: 
Candy, a five night event, premiering May 9 on Hulu, by Robin Veith et Nick Antosca, on May 9th.
Candy Montgomery is a 1980 housewife and mother who did everything right—good husband, two kids, nice house, even the careful planning and execution of transgressions—but when the pressure of conformity builds within her, her actions scream for just a bit of freedom.
With deadly results.
Starring Jessica Biel, Melanie Lynskey, Timothy Simons, Pablo Schreiber, and Raúl Esparza.
After Yang, produced and directed by Kogonada, is an adaptation of the American short story Saying Goodbye to Yang by Alexander Weinstein.
In the near future, where the fashion is marked by domestic androids in human form that are considered nannies, Jake (Colin Farrell) and his daughter try to save Yang (Justin H. Min), their robot that has become inert.
Release date: June 22, 2022.
Jurassic World Dominion, Colin Trevorrow, June 8th.
Bullet Train, by David Leitch, adapted from the novel Maria Beetle by Kōtarō Isaka.
Five hitmen find themselves on a high-speed train traveling between Tokyo and Morioka, making very few stops. The five criminals will discover that they are bound by their mission. They wonder who will make it out alive and what awaits them at Morioka Station.
On July 20, 2022.
Starring Lady Gaga, Sandra Bullock, Andrew Koji, Aaron Taylor-Johnson, Joey King, Shinkansen.
Nope,  Jordan Peele, on August 5th.
With: Daniel Kaluuya , Barbie Ferreira , Michael Wincott , Steven Yeun , Keke Palmer , Brandon Perea , Terry Notary , Andrew Patrick Ralston , Donna Mills , Jennifer Lafleur
Downton Abbey a new era, Julian Fellowes , May 20th
WEEKLY TIPS & OPINIONS ABOUT MOVIES 
BY  MOVIE DIRECTORS,  WRITERS, SCREENWRITERS, DIRECTORS, COMPOSERS…
How A Producer Finds A Good Story — Ramfis Myrthil  by FilmCourage.com 
Rod Serling on Writing. Part 1 of a 16-part series featuring… by Scott Myers 
4. 

BEST SERIES & MOVIES ON TV, AS FROM APRIL 6TH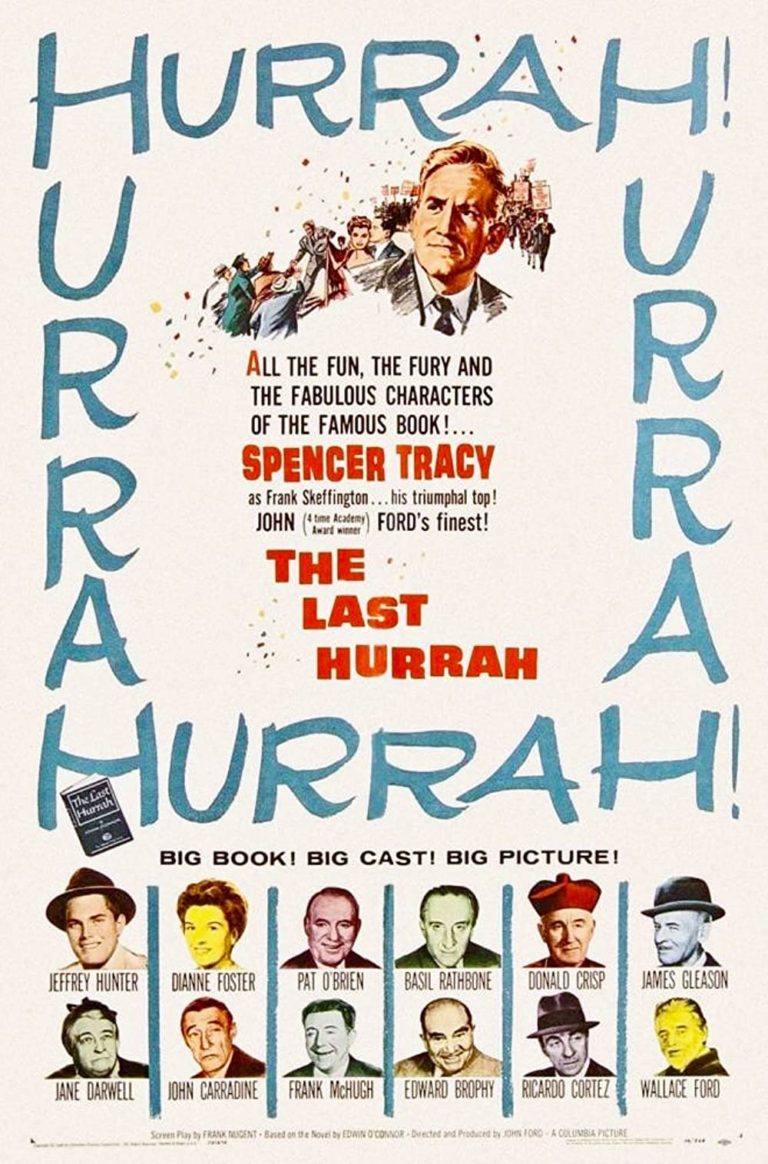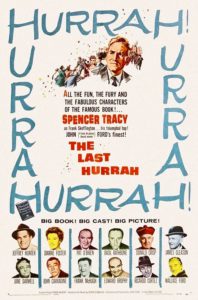 Mercredi- Wednesday
Arte : Les Gardiennes
During the Great War, while the men fall on the battlefield, Hortense (Nathalie Baye) and her daughter Solange (Laura Smet) work tirelessly on the farm… On the side of the women who stayed behind, Xavier Beauvois makes a film whose silence contrasts with the fury of the front.
Thursday – Thursday
Arte: En-therapie-saison-2:Philippe Dayan has an appointment with Ines, a brilliant forty-year-old lawyer…
Chérie 25 : Absolute power
Friday – Friday 
France 3: 3h10 for Yuma followed by the beautiful film Nevada
Canal +: A quiet place 2
France 5: Spotlight
Sunday – Dimanche
Arte : La-maison-aux-esprits:
Adapted from Isabel Allende's first novel, a family saga full of love, violence and magic, against the backdrop of a historical drama that closely resembles Chile's. With an exceptional cast: Jeremy Irons, Meryl Streep, Glenn Close, Winona Ryder, Antonio Banderas and Vanessa Redgrave.
Monday – Lundi 
Arte: La-derniere-fanfare
In the late 1950s, an elderly mayor, running for office, faces competition from a young and skilled communicator. By John Ford, the lively chronicle of an election campaign, coupled with a melancholy reflection on old age. With the amazing Spencer Tracy.
Tuesday – Mardi 
Arte : histoire-de-l-antisemitisme, by Jonathan Hayoun 
From Antiquity to the present day, the dense story of two millennia of intolerance and persecution of the Jews, supported by the fascinating insights of a host of researchers. Episode 1: Historians place the first massacre in Alexandria in 38, home to a thriving Jewish community, which unleashed the fury of the Egyptians.
Wednesday- Wednesday
Arte: Un-balcon-sur-la-mer
Stuck in his ideal son-in-law costume, Marc (Jean Dujardin) falls in love with Cathy (Marie-Josée Croze) in whom he believes he recognizes a childhood love. Nicole Garcia explores the cracks left by the Algerian war through this sentimental thriller.
5. 

BEST MOVIES & SERIES AS FROM APRIL 6TH ON ARTE
FILMS AS FROM APRIL 6TH
Amos Gitai constructs the Israeli memory on the screen by questioning the identity of his country. Trained as an architect, his obsession with places runs through his work, as do the sequence shots that populate his images.
But above all, Amos Gitai's cinema brings together the great and the small history of the Near and Middle East to offer a different and singular representation than those observed in the Western media, including France, his country of exile.
Perfect boyfriend, Alain Della Negra
Three Japanese men go away for the weekend as a reward for their assiduous love for the avatar of the video game they are addicted to… Between documentary and fiction, a troubling and melancholic portrait of a Japanese society where hypermodernity and solitude collide.
Swallow :
Married to a successful businessman, Hunter seems to lead a happy life. But when she learns of her pregnancy, the young woman begins to ingest objects… With a fifties aesthetic, an almost horrific drama, modern and feminist. Carlo Mirabella-Davis' first film, starring the disturbing Haley Bennett.
ARTE SERIES AS FROM APRIL 6TH
En Thérapie (season 2)
The release of the first confinement in spring 2020. Surrounded by a new team of writers and directors, Eric Toledano and Olivier Nakache deepen their subject, more than ever attentive to the emergence of speech in the ambient disorder.
Watch the two seasons in their entirety on arte.tv today.
ARTE DOCUMENTARY AS FROM APRIL 6TH
Best movies & series as from April 6th on 

Netflix
Bridgerton saison 2, by Shonda Rhimes.
Bubble, Judd Apatow, now.
Anatomie d'un scandale, on April 15th, based on the bestselling novel by Sarah Vaughan, "Anatomy of a Scandal" is an insightful and suspenseful series about privilege and sexual consent.
From David E. Kelley, the creator of "Big Little Lies" and "The Undoing", this six-part series stars Sienna Miller, Michelle Dockery, Rupert Friend, Naomi Scott and Josette Simon.
Apollo 10 : A coming of age story, inspired by Linklater's own life, 
With Glen Powell, Zachary Levi & Jack Black. By Richard Linklater. Now.
Best movies & series as from 

April 6th 

on 
Prime Video
Master, Mariama Diallo, now.
All the old knives, Janus Metz Pedersen, April 8th
With Chris Pine, Thandiwe Newton, Jonathan Pryce.
A very British scandal, Stephen Frears, April 22
The series focuses on the divorce of the Duke and Duchess of Argyll, one of the most notorious, extraordinary and brutal legal cases of the 20th Century.
Famed for her charisma, beauty and style, Margaret, Duchess of Argyll (Claire Foy), dominated the front pages when her divorce to the Duke (Paul Bettany) exposed accusations of forgery, theft, violence, drug-taking, bribery, and an explicit Polaroid picture that was to haunt her for the rest of her life. 
The Lord of the rings, Juan Antonio Bayona, September 2nd.
Best movies & series as from April 6

th 

on Canal+
This is going to hurt, Adam Kay, now
An obstetrician at the hospital, Adam is often overwhelmed by events, submerged by XXL work weeks, vital decisions to make and a ridiculous salary. A daily assault course in which his personal life becomes a lifeline.
The Tower, Patrick Harbinson avec Gemma Whelan, now.
Infiniti, now, Stéphane Pannetier & Julien Vanlerenberghe.
Sentinelle, now, Thibault Valetoux & Frédéric Krivine with Pauline Parigot (Anaïs Collet), Louis Peres (Julien Ravalet).
The Baby,HBO series, on April 25th on OCS.
The Baby dismantles the clichés of motherhood. It is no longer the mother who carries the burden of guilt but the baby, a supposedly cute being in front of whom everyone breaks down… Co-created by Siân Robins-Grace (Sex Education) and Lucy Gaymer, The Baby translates the anguish of motherhood that many women in the world suffer.
8 episodes of 30 mn
We own this city, April 26, based on the book by Baltimore Sun reporter Justin Fenton, We Own This City, a series created by David Simon (The Wire). With Jon Bernthal (Sgt. Wayne Jenkins), Wunmi Mosaku (Nicole Steele).
Best movies & 

series

 as from 

April 6th on Apple TV
WeCrashed, series created by Lee Eisenberg & Drew Crevello inspired by the podcast WeCrashed : The Rise and Fall of WeWork de Wondery. 
With Jared Leto (Adam Neumann), Anne Hathaway (Rebekah Neumann).
Now.
Slow horses, Mick Herron, now. With Gary Oldman and Kristin Scott Thomas.
Roar,  upcoming anthology series from Liz Flahive and Carly Mensch, the creators of GLOW. It's based on the 2018 short story collection of the same name by Cecelia Ahern. On April 15th.
The Shining Girls, series by Silka Luisa with Elisabeth Moss (Kirby), Phillipa Soo (Jin-Sook), as from April 29th.
They Call Me Magic, Rick Famuyiwa.
The real story of a legend. This four-part documentary event offers an intimate look at the life and legacy of Earvin "Magic" Johnson, premiering on April 22th.
Tehran season 2, by Moshe Zonder Omri Shenhar, on May 6th.
By Daniel Syrkin with Glenn Close
Best movies & series as from 

April 6th 

on Disney Plus
Moon Knight, de Jeremy Slater avec Oscar Isaac (Marc Spector / Moon Knight), May El Calamawy, now.
Better Nate than never,  now, by Tim Federle.
With Aria Brooks, Joshua Bassett, Michelle Federer,  Rueby Wood as Nate, Norbert Leo Butz & Lisa Kudrow.
The Dropout created by Rebecca Jarvis.
She had the world at her fingertips. Amanda Seyfried is Elizabeth Holmes, the founder of Theranos, on April 20th
OUSSEKINE: Antoine Chevrollier with Sayyid El Alami (Malik Oussekine), Hiam Abbass (Aisha).
35 years ago, on December 6, 1986, Malik Oussekine died. Oussekine, a French original series, streaming in 2022.
Under the banner of heaven, April 28: On God's command from the best-seller by Jon Krakauer.
With Andrew Garfield, Daisy Edgar-Jones.
How I met your father, series by Isaac Aptaker & Elizabeth Berger, postponed in May.
Obi-Wan Kenobi, on May 27th.
Mrs Marvel, on June 8th
Best movies & series as from 

April 6th 

on Starzplay
Gaslit, TV series by Robbie Pickering with Julia Roberts (Martha Mitchell), Sean Penn (John Mitchell).
On April 24th