Your new films, series in theaters & on your platforms
What are the best movies as from January 26th ?
Answer in this article 😉
NEWS
2022 César nominations 
liste-officielle-nominations-cesar-2022
15 nominations for  Illusions Perdues, by Xavier Giannoli.
11 for Annette, by Leos Carax.
10 for Aline, by Valérie Lemercier.
7 for Bac Nord, by Cédric Jimenez
6 for La Fracture, by Catherine Corsini.
Meilleur Film :
Annette, de Leos Carax (CG Cinéma – UGC)
L'événement, d'Audrey Diwan (Rectangle Production – Wild Bunch)
Illusions Perdues, de Xavier Giannoli (Curiosa Films – Gaumont)
Onoda, 10 000 nuits dans la jungle, d'Arthur Harari (To be continued – Le Pacte)
Aline, de Valérie Lemercier (Rectangle Productions – Gaumont)
Bac Nord, de Cédric Jimenez (Chi-Fou-Mi – Studiocanal)
La Fracture, de Catherine Corsini (Chaz Productions – Le Pacte)
Answer on February 25th.
MEP celebrates Nigerian popular cinema through an exceptional program of "Nollywood" films every Thursday evening from January 13 to February 17, 2022. All the information on the Nollywood cycle.
The 47th César ceremony will take place on February 25, 2022. Daniele Thompson has been announced as president of this edition presented by Antoine de Caunes, before the nominations are revealed on Wednesday.
According to an agreement signed on January 24th, New films will be available on Canal +, the historical financer of French cinema, six months after their theatrical release, as opposed to eight months up to now.
Next will come the subscription video services, according to their contribution to production: Netflix will be able to broadcast films 15 months after their release, the other platforms, which did not sign the agreement, after 17 months. They are ahead of the free TV channels, the latter still broadcasting films 22 months after their theatrical release.
A new channel, Canal Plus Outremer since yesterday : to watch the channel, click here
MOVIE TRIBUTE
GASPARD ULLIEL
Aged 37 years, the actor was revealed in 2003 in Les Egarés by André Téchiné. He then distinguished himself in Un long dimanche de fiançailles, by Jean-Pierre Jeunet, playing a soldier in the First World War. A role that earned him the César for best male hope. He then won the one for best actor in 2017 for Just the End of the World by Xavier Dolan.My favorite movie with him was Yves Saint Laurent by Bertrand Bonello.
More recently, he shot for Justine Triet in Sibyl, alongside Virginie Efira. He will soon appear in the Marvel series Moon Knight broadcast from March on Disney +. He was to share the poster of The Beast, the next feature film by Bertrand Bonello alongside Léa Seydoux. The shooting was to take place in the spring.
FESTIVAL AS FROM JANUARY 26
For the 2022 edition, La Fête du court métrage has proposed – with the support of L'Agence du court métrage – a catalog of short films available throughout the event.
Aimed at everyone, the program includes films for all audiences and young people with 4 types of programs and 5 unique themes in 2022.
Through 126 films, 40 countries and 66 years of cinema history, Tigritudes draws a subjective and chronological pan-African anthology. 
Conceived by directors Dyana Gaye and Valérie Osouf, in collaboration with the Forum des images, this cycle explores the issues and forms of a cinematography that is still largely unknown.
Tigritudes explores the postcolonial circulation of forms, struggles and ideas across the continent and its diaspora.
The Créteil Women's Film Festival : The 44th edition will take place from March 11 to 20, 2022
The Center for Art and Culture and the FSJU are organizing the 2nd French Jewish Film Festival from January 18 to February 2, 2022.
Now called "Dia(s)porama", the Festival offers a look at international Jewish cinema, through the online programming of 12 films and documentaries with a Jewish theme, never before seen in France, from all over the world: Mexico, Czech Republic, Switzerland, England, Denmark, Germany, USA, France, Israel.
Interviews, meetings or "bonuses" will follow some films.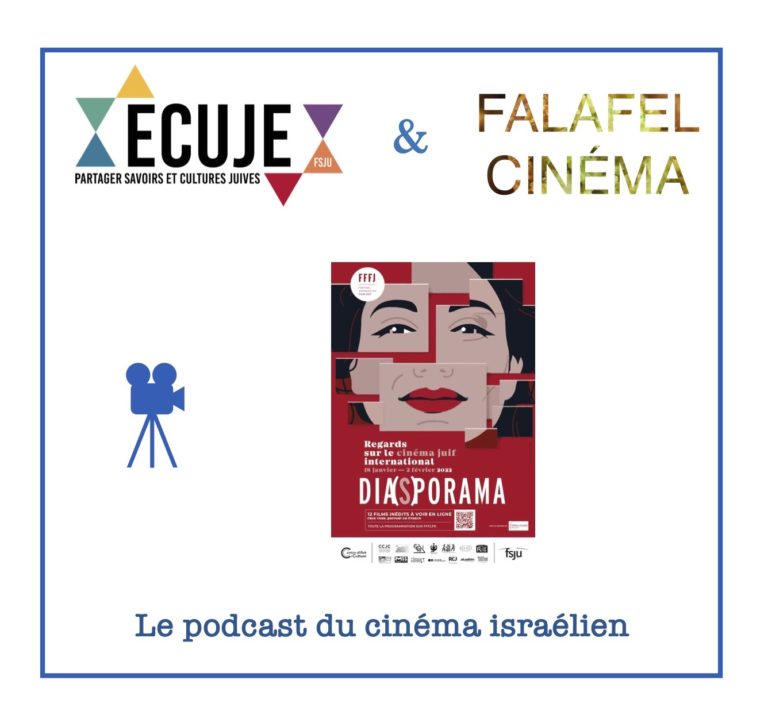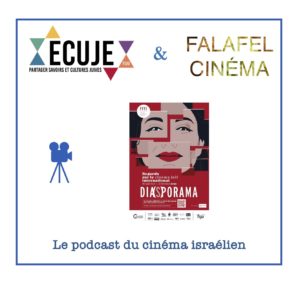 ALL YOU WANT TO KNOW ABOUT CURRENT FILMS & SERIES IN THEATERS AND AT HOME
REVIEWS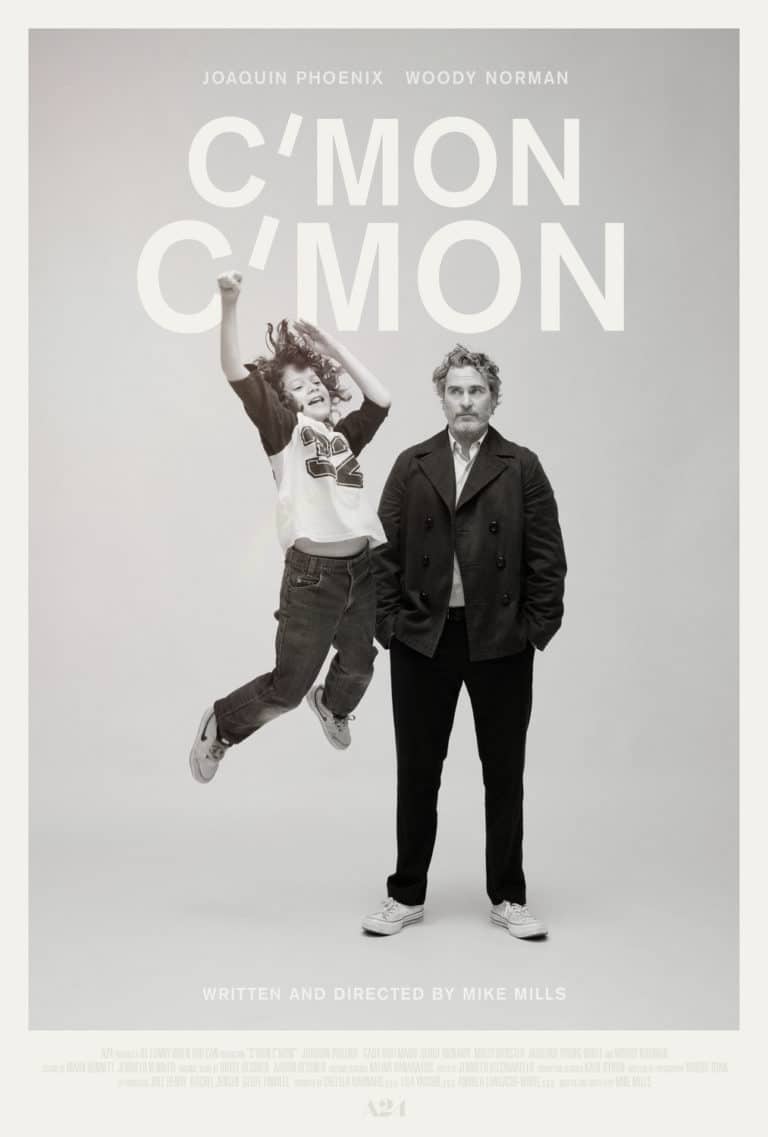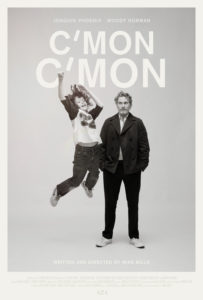 C'mon C'mon, Mark Mills
Synopsis
Johnny is a radio reporter who travels the country with his production partners, interviewing children about their lives and their thoughts on the future. While in Detroit, he calls his sister Viv; they haven't spoken in a year since their mother died of dementia.
Viv asks Johnny if he can come to Los Angeles to babysit her nine-year-old son, Jesse, because she has to travel to Oakland to care for her mentally ill husband, Paul. Johnny agrees, and a bond quickly develops between him and Jesse, despite Jesse's unpleasant personality and Johnny's reluctance to talk about his own life.
The movie
This is my favorite movie of the week.
Seen in preview, this film is simply brilliant in every way.
The moving complicity between Johnny (masterful Joaquin Phoenix), and Jesse, (admirable Woody Norman that we will see again soon) in this road trip between Los Angeles, New York and New Orleans, comforts us and moves us.
Then, the magnificent photography of Robbie Ryan, who masters the art of making the beach and the summer in black and white in New Orleans beautiful, captivates us.
Mike Mills, the director of the beautiful "20th Century Women" (nominated for an Academy Award in 2017 for best original screenplay) simply knows how to capture the concerns of our time and make good and tender films even during dramatic moments, because that's what life is, a mixture of everything.
The multiple literary references obviously touched me as well as the vibrant tribute to mothers and women's rights.
The beautiful story of this brother and his sister (Viv, played by the moving Gabby Hoffman) that a child will bring together, the dialogues and the maturity of today's children wherever they are, the omnipresence of sound, will carry you away long after the end of this film, which I am about to see a second time.
TODAY IN YOUR THEATERS.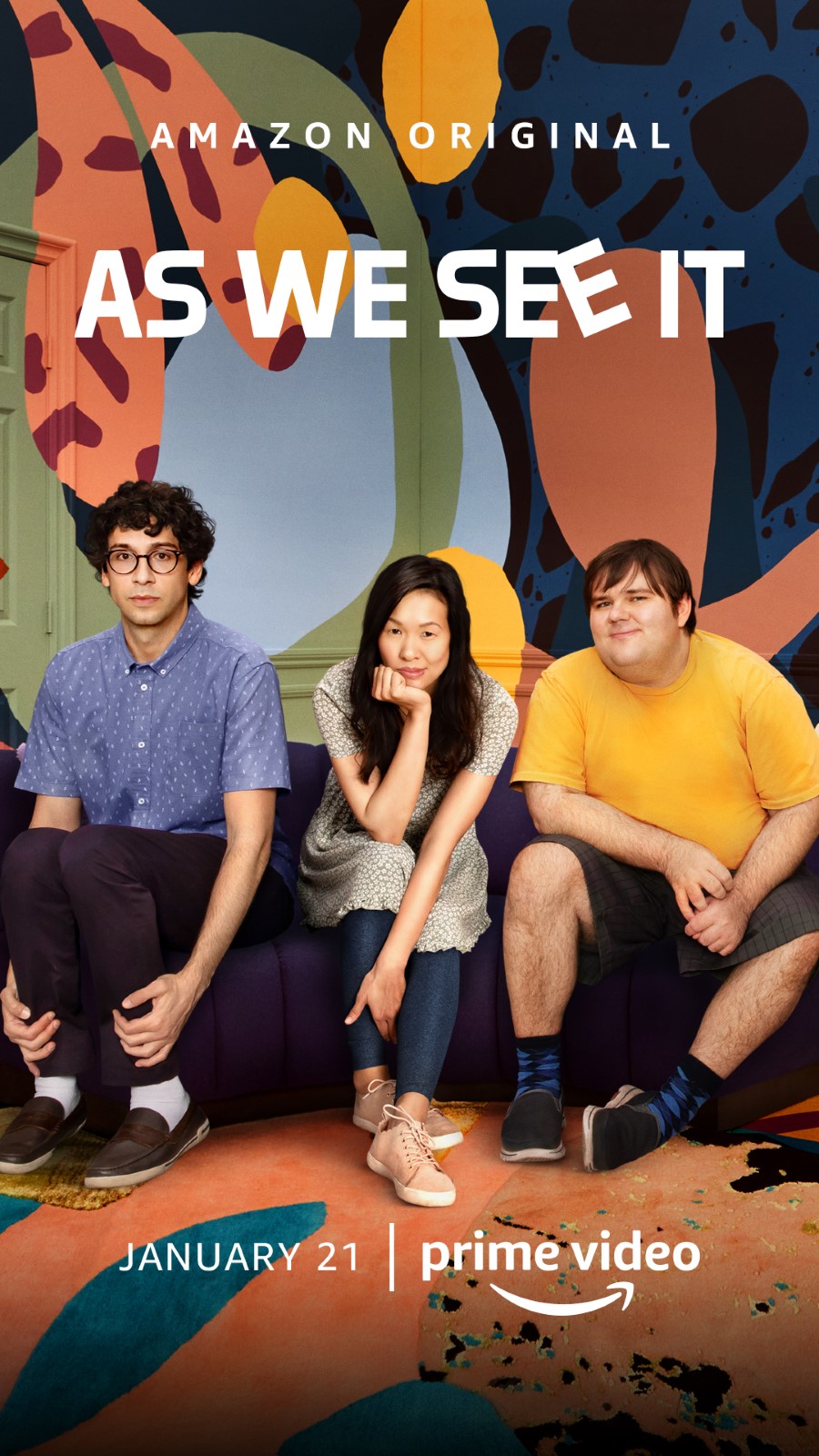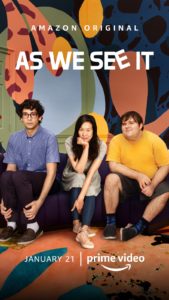 As we see it, Jason Katims
Synopsis
Harrison (Albert Rutecki), Jack (Rick Glassman) and Violet (Sue Ann Pien) are in their twenties, living in a shared apartment in a suburb of the United States and all three have autism.
While their respective families try to push them towards the long and difficult road to independence by offering them to live together, they are mentored by Mandy, played by Sosie Bacon, already seen in Mare of Easttown.
The series
Adapted from Israeli series On The Spectrum, this moving, funny (past the first two episodes) series takes us to the heart of life. 
What is normality? Are we free to choose? In the end, aren't we all alone?
In eight episodes, Jason Katims, creator of Roswell, tells us a universal story about love, loneliness, empathy and suffering, performed by magnificent actors and actresses. 
NOW ON AMAZON PRIME VIDEO.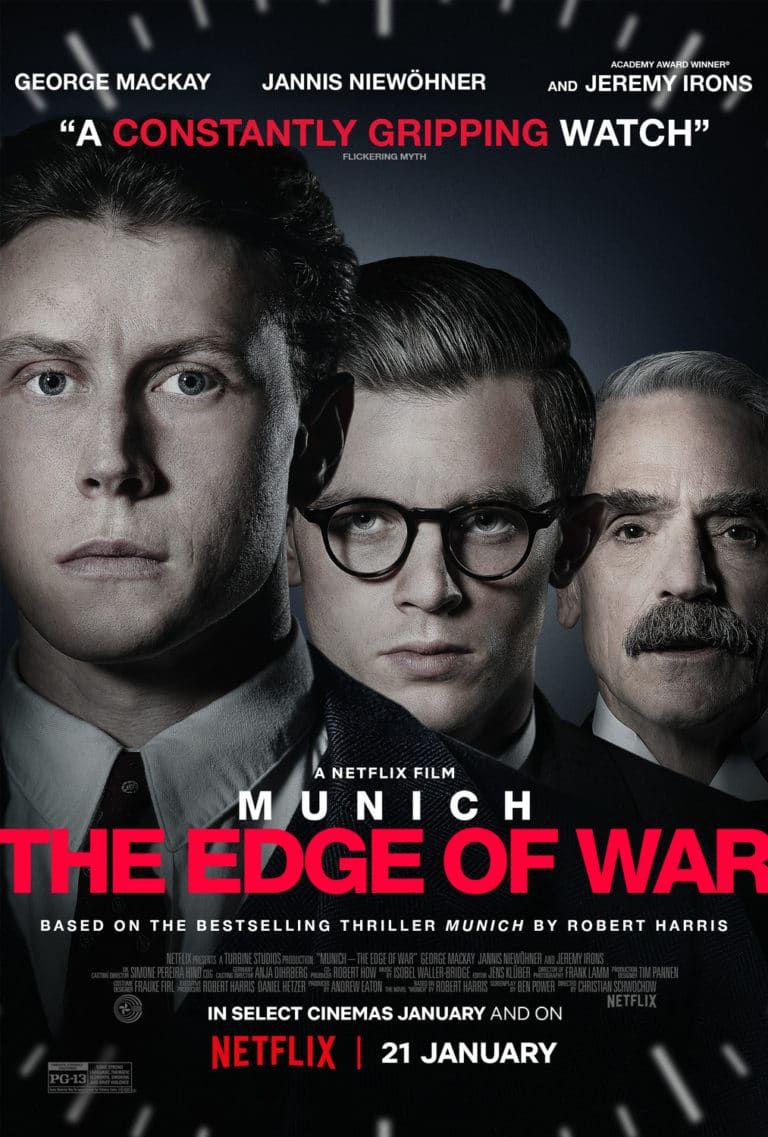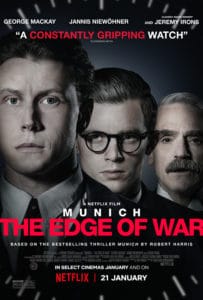 The edge of war, Christian Schwochow
Synopsis
In 1938, the threat of a Second World War loomed over Europe. As Adolf Hitler prepares to annex Czechoslovakia, UK Prime Minister Neville Chamberlain wants to pursue a peaceful option. Accompanied by the German diplomat Paul von Hartmann, Hugh Legat made an urgent visit to Munich to find out if war could be avoided. In the midst of the Munich Agreement, the two men are caught up in a plot.
The movie
The action begins in 1932 in Oxford. Three friends, Hugh, Paul and Lenya are partying while Nazism is already permeating society in Germany.
Six years later, on the eve of World War II due to Hitler's annexation of the Sudetenland (Czechoslovakia), Neville Chamberlain (played by Jeremy Irons) goes to Munich to avoid war at all costs.
Hugh, in the Prime Minister's office, goes there, challenged by a message from his friend Paul, one of the few opponents of the Nazi regime.
On the spot, the story revolves around Neville Chamberlain and Hitler and despite some good moments, the story, despite the rather effective acting, lacks tension and credibility. Above all, it changes Chamberlain's role and his historical role, and forgets to mention that Churchill was violently opposed to it.
Adapted from "Munich", a novel by Robert Harris, "The Edge of War" presents Chamberlain as a hero for having avoided war for a year, and supposedly "buying time".
This film is a cinematic error. Hitler had to deal with a bunch of weaklings and he took advantage of them to consolidate his power and kill even more people for another year.  
At a time when you don't have to look far for personalities trying to rewrite history, this film is a mistake.
Now on Netflix.
TO WATCH IN YOUR MOVIE THEATERS AS FROM JANUARY 26
As from January 26
Une jeune fille qui va bien, Sandrine Kiberlain with Rebecca Marder, André Marcon
Irène is a young Jewish girl living the swing of her 19th birthday. Her family watches her discover the world, her friendships, her new love, her passion for the theater… Irène wants to become an actress and her days are filled with the carefree spirit of her youth. But Irene doesn't know that her time may be running out.
C'mon c'mon, Mike Mills
Johnny is a quiet radio reporter who travels the country interviewing children about their thoughts on their world and their future. Then Johnny is suddenly faced with the task of caring for his young nephew Jesse. Jesse brings a new perspective and, as they travel from state to state, leads Johnny to see things differently.
Un monde, by Laura Wandel.
With Maya Vanderbeque, Günter Duret, Karim Leklou
L'Ennemi, by Stephan Streker
A famous politician is accused of killing his wife who was found dead one night in their hotel room. Is he guilty or innocent? No one knows. And maybe neither does he.
According to the director: "Perhaps above all a film about Belgium. L'ENNEMI is a "purely Belgian" story, if I may say so, in its essence, by its twists and turns. It was important for me to respect that because I think that we reach the universal when we are just in a particularity, a specificity. I sometimes say that the real subject of THE ENEMY is Belgium. Louis Durieux is being considered for Prime Minister… but he doesn't speak a word of Flemish. He is a real celebrity in the south of the country… but nobody knows him in Flanders. There are translation errors in the police reports, when they switched from Flemish to French, a staggering detail that is in the film but also happened in the news story. Belgium… a unique country in the world, incredible and that I love". 
With Jérémie Renier, Alma Jodorowsky, Emmanuelle Bercot.
Irradiés, by Rithy Panh
Documentary on the genocide committed by the Khmer Rouge two million people were killed in four years, a quarter of the country's population.
Les promesses, directed by Thomas Kruithof – Screenplay by Jean-Baptiste Delafon and Thomas Kruithof.
Synopsis: Mayor of a city in the 93 region, Clémence and Yazid, her chief of staff, are engaged in a fierce battle to save the Bernardins district, a housing estate plagued by insalubrity and "sleep merchants". This will be his last fight, before handing over to the next election.  But when Clémence is approached to become a minister, her ambition calls into question all her plans.  Can Clémence abandon her city, her loved ones, and her promises?
With Isabelle Huppert, Reda Kateb, Naidra Ayadi.
Later (and we are looking forward to it): 
Murder Party, by Nicolas Pleskof with Alice Pol, Miou Miou, Eddy Mitchell, Pablo Pauly, Pascale Arbillot, Gustave Kervern, Sarah Stern & Zabou Breitman, as from March 9th :
Moonfall, by Roland Emmerich.
Belfast, Kenneth Brannagh.
Just like Roma by Alfonso Cuarón (2018): Kenneth Branagh was freely inspired by his own childhood to write the film.
Under the rule of Margaret Thatcher, the story of Buddy a little boy and his family in the Belfast of the late 1960s
WEEKLY TIPS & OPINIONS ABOUT MOVIES 
BY  MOVIE DIRECTORS,  WRITERS, SCREENWRITERS, DIRECTORS, COMPOSERS…
Script Analysis: "I, Tonya" — Scene By Scene Breakdown | by Scott Myers 
The Business of Screenwriting: The Phone Call  by Scott Myers
Walter Murch and The Rule of Six. When this notable figure in cinema…  by Scott Myers
Willem Dafoe's 20 best films – ranked!  Willem Dafoe The Guardian
Writing and the Creative Life: Why Your Brain Loves Good Storytelling (Part 3) by Scott Myers 
4. 

BEST SERIES & MOVIES ON TV, AS FROM JANUARY 26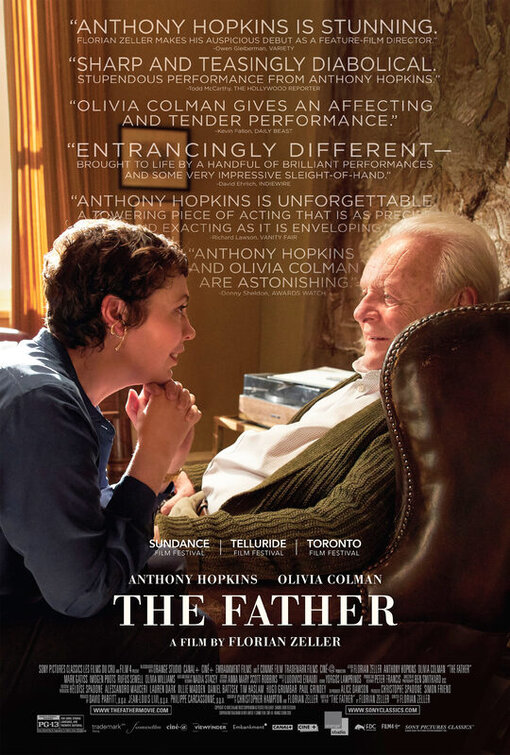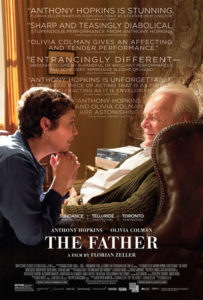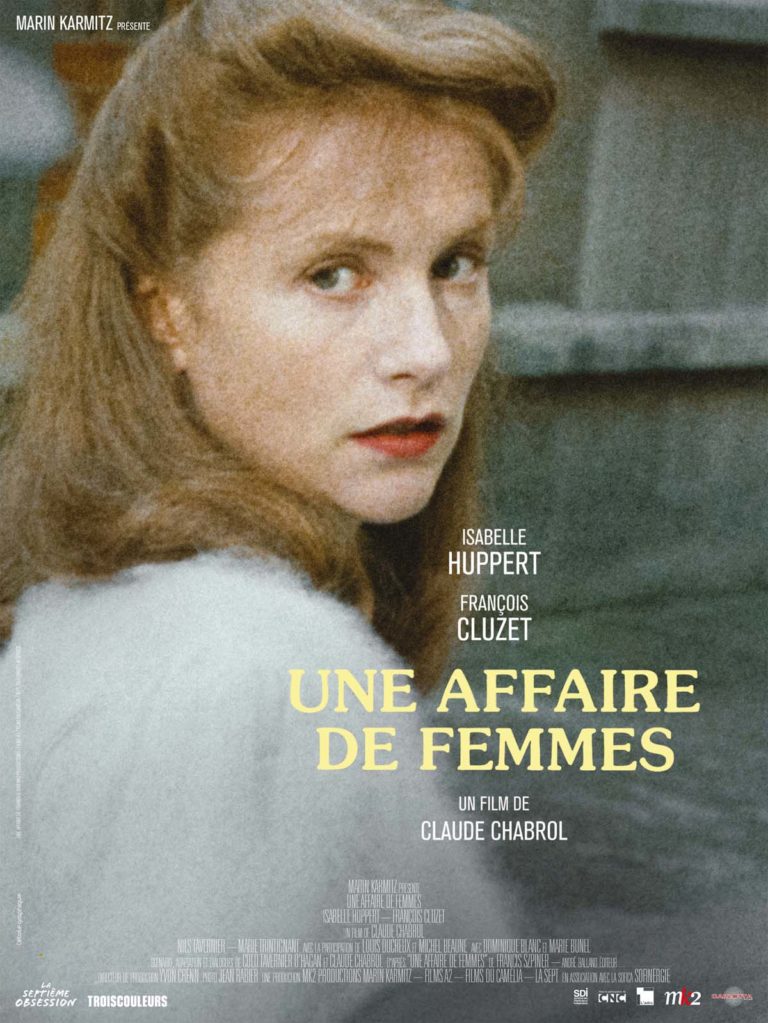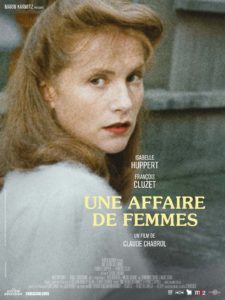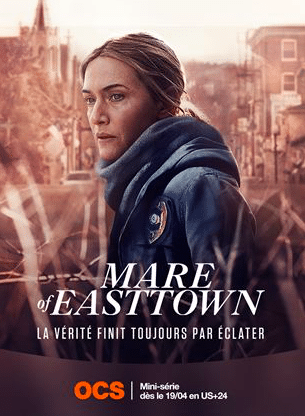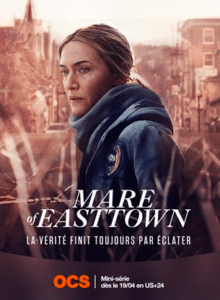 Mercredi- Wednesday
TF1 : The Undoing
Canal Plus : The Father
Arte : Une affaire de femmes
Jeudi – Thursday
Canal Plus : Mare of Easttown
Arte : La Corde, by Dominique Rocher
In Norway, scientists at an astronomical observatory discover a mysterious rope that sinks into the forest. Between existential fable and fantasy, this mini-series questions our fears and our insatiable thirst for progress.
Vendredi – Friday
Arte : Meurtres à Sandham saison 10, de Mattias Ohlsson.
Samedi – Saturday
Arte: La Cité Interdite révélée
Dimanche – Sunday
Arte : The Social Network
C8: Coup de torchon
W9: La guerre des mondes
6Ter : Apollo 13
Lundi – Monday
Arte : Amadeus
C8: Million Dollar Baby
France 5 : Sailor et Lula
Mardi – Tuesday
Arte : Exterminez toutes ces brutes
France 4 : Sugar Man
Mercredi- Wednesday
Arte : La fille coupée en deux
5. 

BEST MOVIES AS FROM JANUARY 26 ON ARTE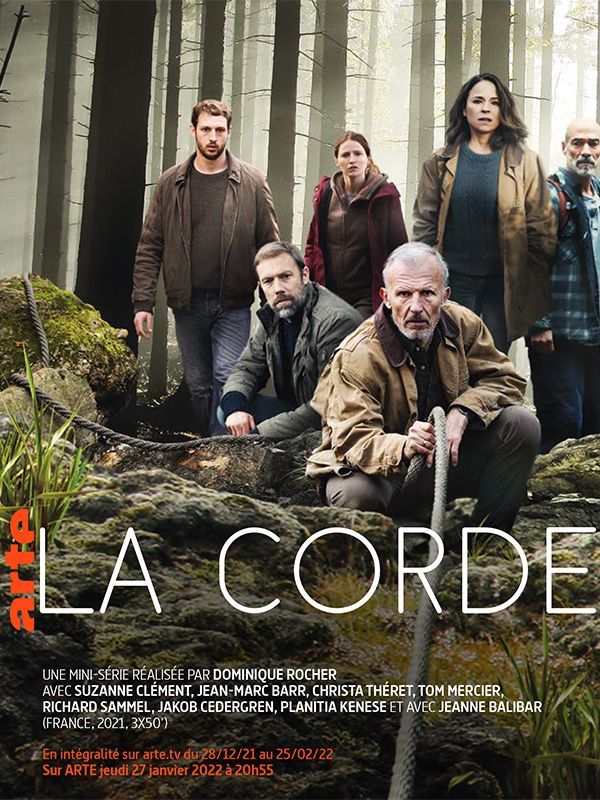 ARTE FILM
Senses, by Ryūsuke Hamaguchi – known for his screenplays for "Drive my car" and "The Sacrificial Lovers" – signs a modern fresco of contemporary Japanese society through the daily lives of four women in search of meaning.
An ode to sensitivity sublimated by the performance of its quartet of interpreters. The "first cinema series" in five parts (in homage to the five senses) to be discovered in its entirety.
Winter Sleep, Nuri Bilge Ceylan
M, Joseph Losey
With David Wayne (Martin W. Harrow), Howard Da Silva (Detective Carney).
In California, a child killer eludes the police. The local mob goes after him… By Joseph Losey, the American remake of Fritz Lang's masterpiece, "M le maudit". Presented in a restored version.
Los Angeles, early 1950s. An elusive child killer has been plaguing the city for several months. As the list of his little victims grows, a wave of panic begins to sweep through the population, which begins to suspect every man of being the author of these heinous crimes. On the teeth, the police multiplies as for her the identity controls in vain in the bars and other places of pleasure. More and more worried about their business, which the increased surveillance dangerously compromises, the local underworld decides to arrest the criminal themselves…
ARTE SERIES
Felix Moeller : la-propagande-antisemite
Scenes-de-la-vie-conjugale, by Ingmar Bergman
Les rêves brisés de l'entre deux guerres
A cult political series created by Adam Price, Borgen follows the struggle of an ambitious politician, Birgit Nyborg (Sidse Babett Knudsen), to gain and keep power. A dive into the cannibal world of Danish politics alongside a female character of incredible strength and tenacity. Replay in full on arte.tv until October 31, 2022.
ARTE DOCUMENTARY
BOXING LIBREVILLE : Amédée Pacôme Nkoulou
Felix Moeller : la-propagande-antisemite
Best movies as from January 26 on 

Netflix
The Woman in the House Across the Street from the Girl in the Window, on January 28th, created by  Rachel Ramras, Hugh Davidson & Larry Dorf
Bigbug,  Jean-Pierre Jeunet, on February 11.
Bridgerton saison 2, on March 25.
Inventing Anna, by Shonda Rhimes, on February 11th.
December 2022, Pinocchio by Guillermo Del Toro.
Best movies as from January 26 on 

Prime Video
I want you back, by Jason Orley, on February 11th
Totems, a French television series in 8 episodes created by Olivier Dujols and Juliette Soubrier.
In the heart of the 1960s, a young French spy, Francis Mareuil, meets Lyudmila, a Russian pianist, and falls in love with her. On February 18th.
Mrs Maisel season 4, Amy Sherman-Palladino
Best movies as from January 26 on Canal+
Somebody somewhere, series created by Hannah Bos & Paul Thureen with Bridget Everett (Sam), Jeff Hiller (Joel).
Now !
About the quest for oneself in a remote Kansas town and at the dawn of midlife revisited by stand-up comedian Bridget Everett.
The gilded age, by Julian Fellowes with Carrie Coon (Bertha Russell), Morgan Spector (George Russell), now.
The Father, Florian Zeller, as from January 26.
Raised by wolves saison 2, by Aaron Guzikowski, on February 3rd.
Ovni, saison 2, Antony Cordier.
Ridley Road (series), as from February 7
Series created by Sarah Solemani, with Agnes O'Casey (Vivien Epstein), Tom Varey (Jack Morris).
When Vivien Epstein follows her lover into danger and is caught between life and death, Vivien goes undercover with the fascists, not only for himself but for the sake of his country.
Best movies as from January 26 on Apple TV
The Tragedy of Lady MacBeth, by Joel Coen,.
Suspicion, by Rob Williams, based on the Israeli thriller series False Flag. The series will star Uma Thurman. On February 4.
The Sky is Everywhere, by Josephine Decker, written by Jandy Nelson ,inspired by the eponymous novel. On February 11th.
Severance, by Ben Stiller & Dan Erickson, on February 18th.
WeCrashed, series created by Lee Eisenberg & Drew Crevello inspired by the podcast WeCrashed : The Rise and Fall of WeWork de Wondery.  With Jared Leto (Adam Neumann), Anne Hathaway (Rebekah Neumann),on March 18th.
Best movies as from January 26 on Disney Plus
Moon Knight, by Jeremy Slater avec Oscar Isaac (Marc Spector / Moon Knight), May El Calamawy, as from March 30.
How I met your father, series by Isaac Aptaker & Elizabeth Berger, on March 9th
Para/llèles
Parallèles tells the story of four friends – Bilal, Romane, Samuel and Victor, whose lives are turned upside down when a mysterious event separates them and propels them into parallel dimensions. They will do everything in their power to understand what happened. And try to go back to their world "before".
Created by Quoc Dang Tran (Dix pour cent, Marianne), co-written by Anastasia Heinzl (Au-delà des apparences) and directed by Benjamin Rocher and Jean-Baptiste Saurel with Thomas Chomel.