What to watch as from June 8th
Your audiovisual weekly news
For you, the best films to watch as from June 8th.
News as from June 8th
Every year, for more than 30 years, the Forum des images has shown all the films of the Directors' Fortnight after the Cannes Festival. From 16 June to 26 June 2022, the Forum will present all the previously unreleased films of this 54th edition, led by its general delegate, Paolo Moretti, and his artistic team.
The public will thus discover 23 feature films and 10 short films selected. They are the expression of an independent, free and non-competitive cinematographic creation. This selection welcomes the singular voices of contemporary cinema that question the established codes of narration and representation, thus contributing to their evolution.
Several screenings will take place in the presence of the filmmakers or the film crews, including
– L'Envol (Scarlet) by Pietro Marcello, on 16 June at 8pm – Opening night – and on 17 June at 6pm
– La Montage by Thomas Salvador, 17 June at 8.30 pm
– La Dérive des continents (au sud) by Lionel Baier, 18 June at 8.30pm
– Les Cinq Diables by Léa Mysius, 19 June at 5.30pm
– Falcon Lake by Charlotte Le Bon, 19 June at 8.30pm
– Les Années Super 8 by Annie Ernaux & David Ernaux-Briot, 21 June at 6.30pm
– Le Parfum vert by Nicolas Pariser, 22 June at 8.30pm
– The Dam by Ali Cherri, 23 June at 6.30pm
– Les Harkis by Philippe Faucon, 23 June at 8.30pm
– 1976 by Manuela Martelli, 24 June at 8.30 pm
– El agua (The Water) by Elena Lopez Riera, 25 June at 5pm
– Revoir Paris by Alice Winocour, 25 June at 8.30pm
– Des jeunes filles enterrent leur vie (Young girls bury their lives) by Maïté Sonnet, on 26 June at 5.30pm (Short film programme 2)
Festival at the Champô
On the occasion of the release of the restored version of Stanley Donen and Gene Kelly's "Singing in the Rain", the Champo invites you to come and celebrate the musical on the big screen from 1 June 2022.
Program
– 42nd Street, Llyoyd Bacon, 1933
– The Wizard of Oz, Victor Fleming, 1946
– Meet me in St. Louis, Vincente Minnelli, 1946
– On the Town, Stanley Donen and Gene Kelly, 1950
– An American in Paris, Vincente Minnelli, to the music of George Gershwin, 1952
– Singing in the Rain, Stanley Donen and Gene Kelly, 1953
– The Band Wagon, Vincente Minnelli, 1952
– A star is born, George Cukor, 1955
– West Side Story, Robert Wise and Jerom Robbins, music by Leonard Bernstein, 1962
– My fair Lady, George Cukor, 1963
– A star is born, Frank Pierson, 1977
– Hair, Milos Forman, Gerome Ragni and Michael Weller, 1979
– All that jazz, Bob Fosse, 1979 – Mr Jack's Christmas, Tim Burton, 1993
– Dancer in the dark, Lars von Trier, 2000
– La La Land, Damien Chazelle, 2017
Annecy Festival
New episode : Cinq films à la plage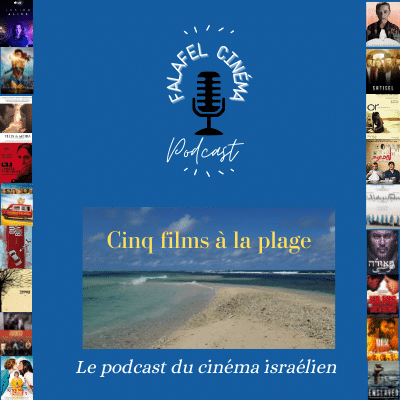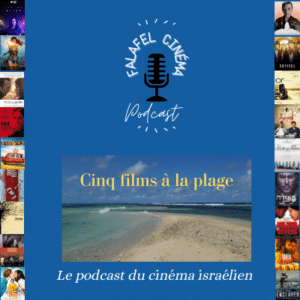 Music & Theater at the Balzac theater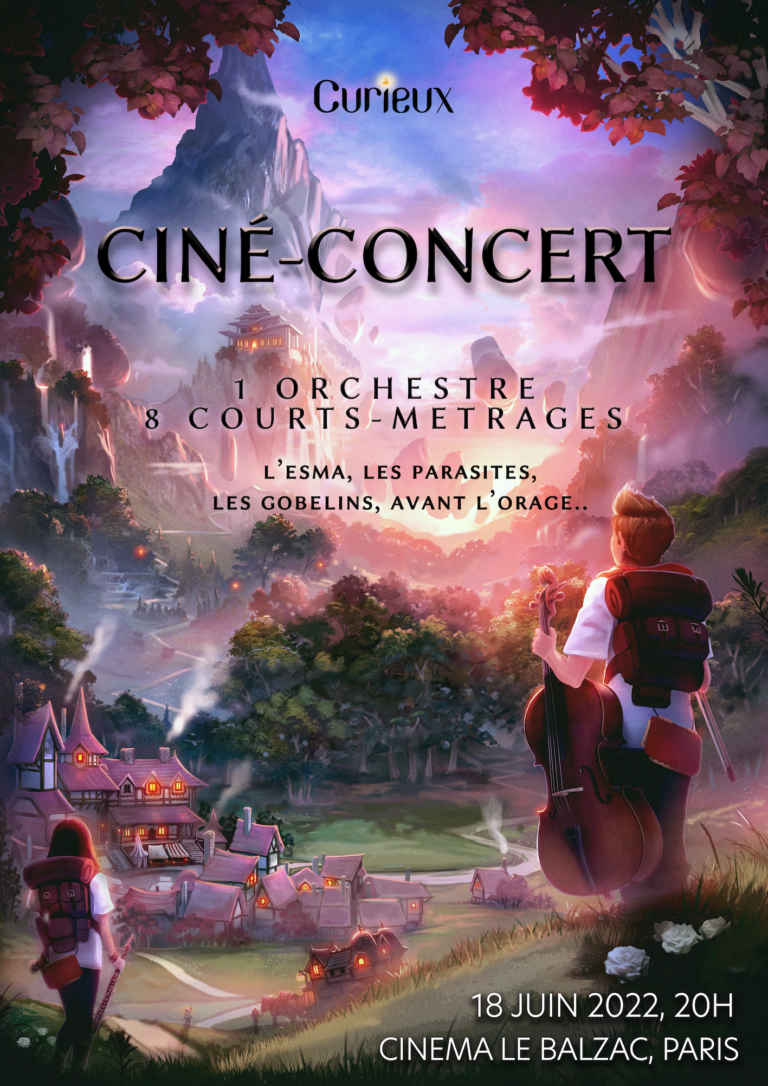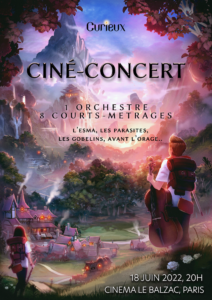 Saturday 18 June at 8pm at @cinemalebalzac".
After 4 years, the @curieux_orchestre ciné-concert is back!
An eclectic and joyful screening of 8 short films chosen for their fabulous ability to make us laugh, travel, and think about our world differently, Curieux is joining forces this year with the École des Gobelins and ESMA to offer mostly animated films.
The screening will be accompanied by an orchestra of 14 young professional musicians, who will reinterpret as faithfully as possible the original composition of these films.
Watch a documentary
What is a woman ? Par Matt Walsh
ALL YOU WANT TO KNOW ABOUT  FILMS & SERIES IN THEATERS & AT HOME
REVIEWS ON JUNE 8TH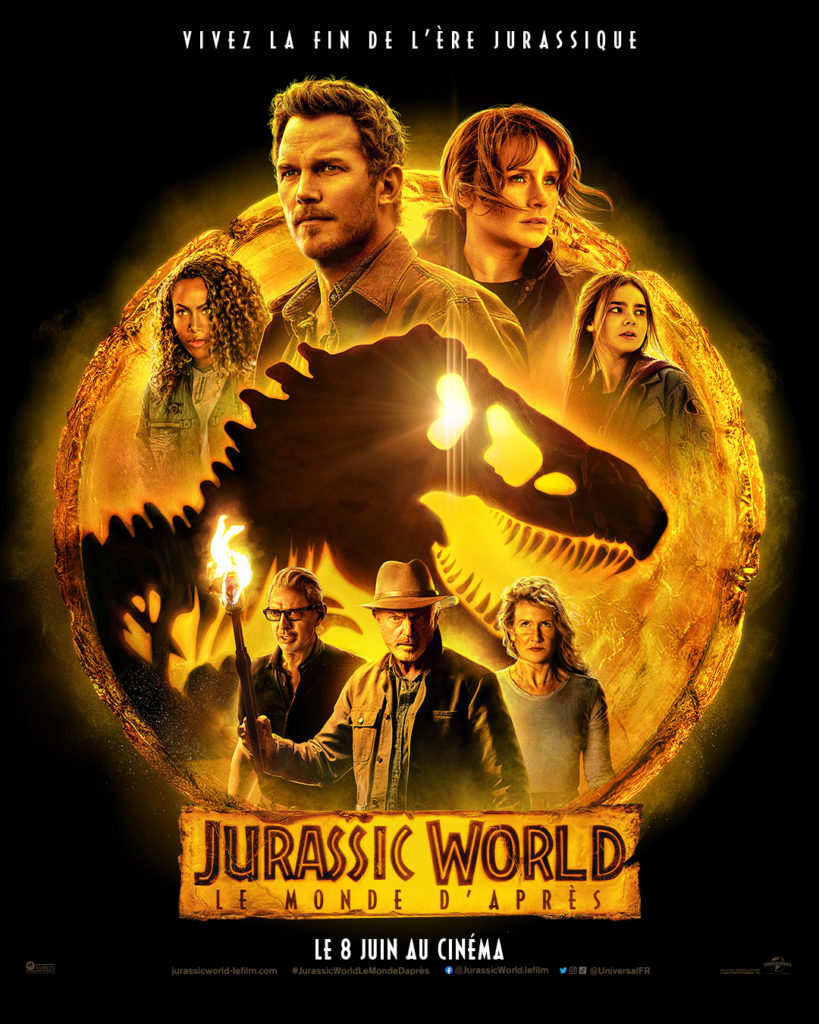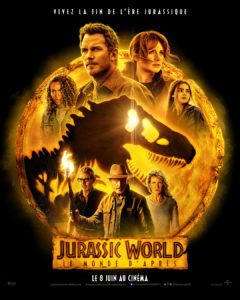 Jurassic World Dominion, Colin Trevorrow
Synopsis
Isla Nublar and its park have been destroyed, but the problems are not over. As dinosaurs spread across the world, the strained relationship between the present and the past fuels new conflicts. The fragile balance is tested and the future faces a new direction. It is decided once and for all which species should exist on earth.
About blockbuster
After "Top Gun Maverick" with its amazing stunts but very thin script, comes "Jurassic World Dominion" in theatres today.
The producers can thank Jeff Goldblum and his few funny lines as well as the special effects designers.
The script is there and the premise is pretty good. But the story is completely disjointed and the story goes in all directions. When the end of the film is coming "Jurassic World Dominion" could well go on indefinitely.
So notice to the fans of the genre. Even if we know what we're going to see when we go to the cinema to see this kind of film, we'd like a little more characterisation in the characters.
In short, it's good entertainment but when you leave the cinema, you have the impression of having taken a ride on a merry-go-round rather than having seen a filmed story.
Not everyone is Spielberg.
In theatres today.
P.S.: If you live in Paris, go to the UGC Normandie. Guaranteed to be a great show!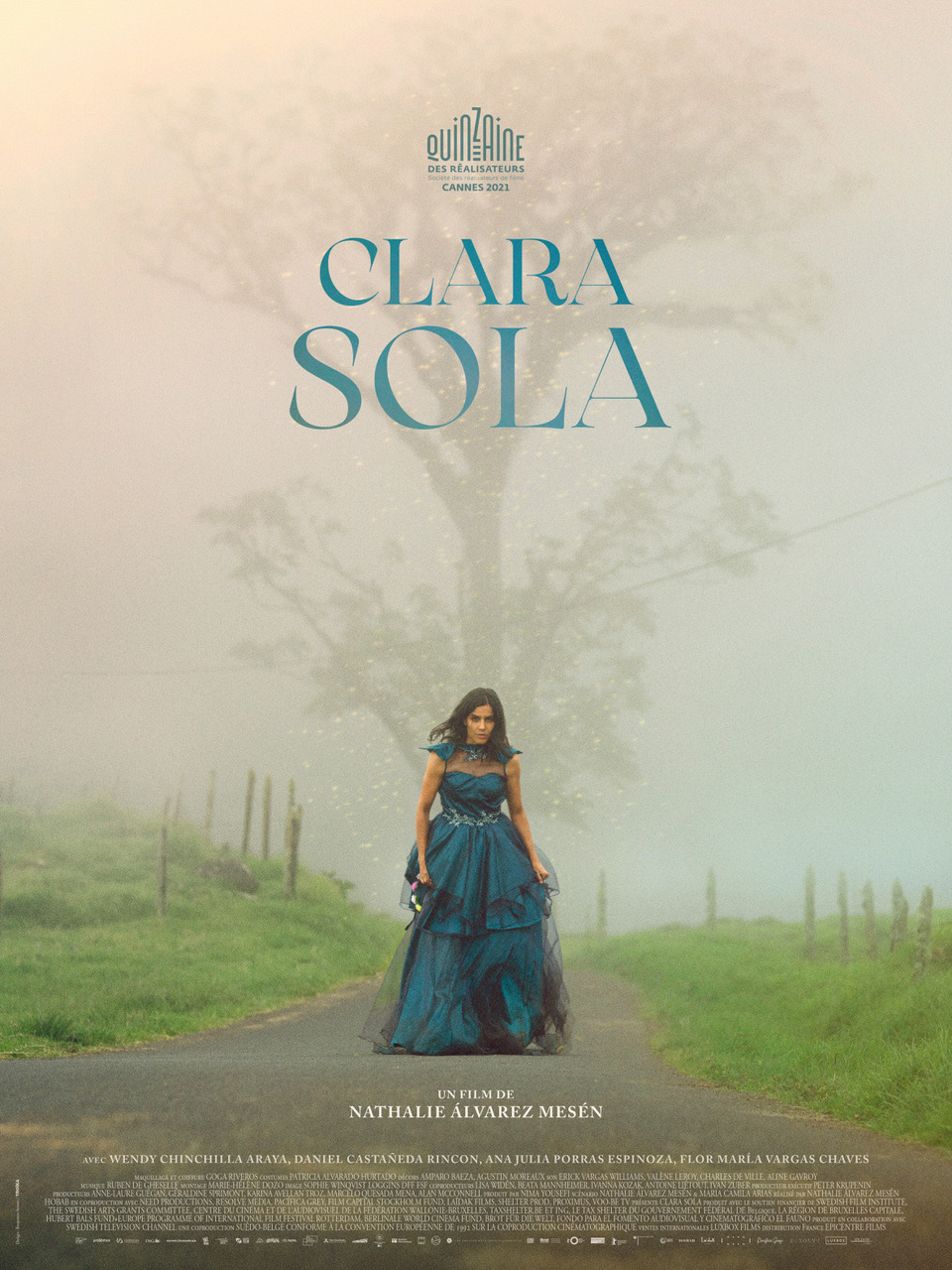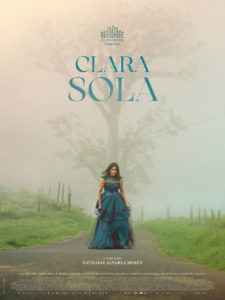 Clara Sola, Nathalie Alvarez Mesen
Synopsis
In a remote Costa Rican village, a withdrawn 40-year-old woman sets out to free herself from the repressive religious and social conventions that have dominated her life, leading her to a sexual and spiritual awakening.
Freedom and magical realism
All the magical realism of Latin American literature is contained in this beautiful, modern and transcendent film.
Clara, played by the wonderful Wendy Chinchilla Araya, is a woman who is said to have been visited by the Virgin Mary and has the power to heal others. This gift is a blessing for the region and her mother, allowing her to earn money, but it is also a curse.
Her mother refuses to have her operated on because she has a disease in her back, hands and lungs, claiming that she should not be changed.
Sanctified, Clara must curb her sexual urges or face punishment.
But only one being keeps her going and makes her smile: a white mare, Yuka, who follows her everywhere and, finally, exploited like her, is a bit like her double. When Santiago arrives to help her, her mother and her niece, he intrigues her…
Clara is at one with nature, the forest, the mud and the night. So when a 15th birthday party is organized for her niece, (a South American rite of passage from girl to woman) Clara wants to exist as a woman, but her family won't let her… Clara is a rebel woman.
Nathalie Alvarez Mesen wanted to show that even in families where there are only women, the codes of patriarchy are unconsciously integrated. Coupled with the religious weight, women cannot have sex outside marriage.
This movie has been released since June 1st.
Go for it !
FILMS TO WATCH IN YOUR MOVIE THEATERS AS FROM JUNE 8TH
This week :
Mizrahim, les oubliés de la Terre Promise. Documentary, by Michale Boganim
Mizrahim is the name given by the Israelis to the Jews from North Africa and the Middle East, victims, from the moment of their arrival in the Promised Land, of a discriminatory system that makes them second-class citizens. 
All Eyes Off Me. By Hadas Ben Aroya
With Elisheva Weil, Leib Lev Lenin, Yoav Hait
Told in three linked chapters, the film follows a young and confident generation. Danny is pregnant with Max. She wants to use a party to tell him, but can't. Meanwhile, Max explores the sexual fantasies of his fiancée Avishag. 
Anatolia. By Ferit Karahan. Wtih Samet Yıldız, Ekin Koç, Mahir İpek
Yusuf and his best friend Memo are students at a boarding school for Kurdish boys, isolated in the mountains of eastern Anatolia. When Memo mysteriously falls ill, Yusuf is forced to overcome bureaucratic obstacles to try to help his friend. 
La chance sourit à madame Nikuko. By Ayumu Watanabe. With Cocomi, Shinobu Ôtake, Izumi Ishii
Nikuko is a full-figured, proud single mother, all desire and joie de vivre – a true outrage to Japanese patriarchal culture! After shuffling her daughter Kikurin around for half her life, she settles in a small fishing village and gets a job in a traditional restaurant.
The Earth Is Blue As An Orange. By Iryna Tsilyk
Anna and her children live in a conflict zone in Ukraine. Driven by her passion for cinema, she turns their home into a secret film set, a surreal cinematic adventure ground to survive the daily madness and violence. An immersive documentary that bears witness to the healing power of art.
Men. By Alex Garland With Jessie Buckley, Rory Kinnear, Paapa Essiedu
Synopsis:
After a personal tragedy, Harper (Jessie Buckley) retreats alone to the beautiful English countryside, hoping to find a place to recover. But someone or something in the surrounding woods seems to be stalking her. What starts out as a latent fear becomes a full-blown nightmare, haunted by her darkest memories and fears.
Discover the new horror film from visionary filmmaker Alex Garland (Ex Machina, Annihilation) starring the talented Oscar nominated Jessie Buckley.
Later (and we are looking forward to it: 
Avatar 2: The way of water, James Cameron, on December 16th.
Chernobyl: The Lost Tapes
After Yang, produced and directed by Kogonada, is an adaptation of the American short story Saying Goodbye to Yang by Alexander Weinstein.
In the near future, where the fashion is marked by domestic androids in human form that are considered nannies, Jake (Colin Farrell) and his daughter try to save Yang (Justin H. Min), their robot that has become inert.
Release date: June 22, 2022.
Nope,  Jordan Peele, on August 5th.
With: Daniel Kaluuya , Barbie Ferreira , Michael Wincott , Steven Yeun , Keke Palmer , Brandon Perea , Terry Notary , Andrew Patrick Ralston , Donna Mills , Jennifer Lafleur
Mission Impossible Dead Reckoning, Christopher McQuarrie
Three thousand years of longing, George Miller, on August 24th
WEEKLY TIPS & OPINIONS ABOUT MOVIES 
BY  MOVIE DIRECTORS,  WRITERS, SCREENWRITERS, DIRECTORS, COMPOSERS…
The Power of Death in Stories. There is no more emotionally compelling… by Scott Myers
The Theology of Cinema: Predestination  by Scott Myers 
Video: David Lynch on Where Ideas Come From | by Scott Myers | Jun, 2022 | Go Into The Story
4. 

BEST SERIES & FILMS ON TV, AS FROM JUNE 8TH
Wednesday
Arte : Birth
Thursday
Canal Plus: Super Pumped: The hidden side of Uber
Arte: The Unwanted – The Wanderings of the St. Louis : Ben von Grafenstein, scenario by Susanne Beck : In 1939, nearly a thousand German Jews embarked on the "Saint Louis" to find refuge in Cuba. But the outcome of their journey will turn out to be tragic… Based on real facts, a moving historical fiction.
Chérie 25 : Groundhog Day
Friday – Vendredi
Canal Plus: Free Guy by Shawn Levy
France 3: Mike Brant a shooting star
France 5 : The Blues Brothers
M6 : Rocketman
Arte : Clèves : Rodolphe Tissot. In a village in Savoie, Solange, 15, grows up between her dreams of Prince Charming and the chaotic learning of her femininity.
TF1 series : Comme t'y es belle !
Sunday – Dimanche
Arte : The road to India :
In a British Indian colony plagued by prejudice, young Adela and Dr. Aziz fail to cross the barriers that separate them…
In adapting E. M. Forster's novel in 1984, David Lean made a superb bow. With Judy Davis and the music of Maurice Jarre.
Monday – Lundi
Arte: Midnight run, by Martin Brest. With Robert De Niro, a delightful police comedy.
Canal Plus: Landscapers (series)
France 4 : I lost my body
Tuesday – Mardi
Arte: Lagos-Tanger one way, Ike Nnaebue.
Wednesday- Mercredi
Arte: The apartment, Gilles Mimouni
Recently engaged, Max (Vincent Cassel) can't get over Lisa, one of his exes (Monica Bellucci), whom he brutally left… Between reality and fantasy, a tense thriller where feelings replace weapons.
Canal Plus : The last duel
5. 

BEST DOCUMENTARIES, SERIES & FILMS AS FROM JUNE 8TH ON ARTE
ARTE DOCUMENTARY AS FROM JUNE 8TH
Making Waves, the magic of sound in cinema by Midge Costin:
Nourished by interviews with Spielberg, Lynch or Lucas, a revelation of the powers of sound in cinema. This immersion in the Hollywood studios tells the story of the most outstanding sound designers: Walter Murch ("Apocalypse Now"), Ben Burtt ("Star Wars") and Gary Rydstrom ("Saving Private Ryan").
Portrait of Jodie Foster, Hollywood in the skin , Camille Juza and Yal Sadat
The dazzling trajectory of a gifted actress, an overexposed ex-child star, who grew up in the Hollywood matrix and tried to make it evolve from the inside.
FILMS AS FROM JUNE 8TH
Amos Gitai' filmography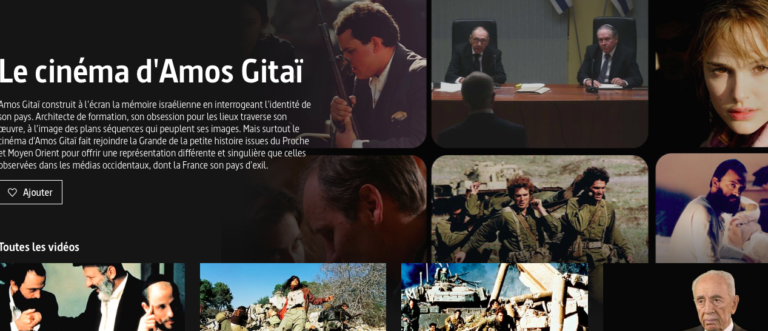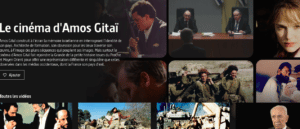 SERIES AS FROM JUNE  8TH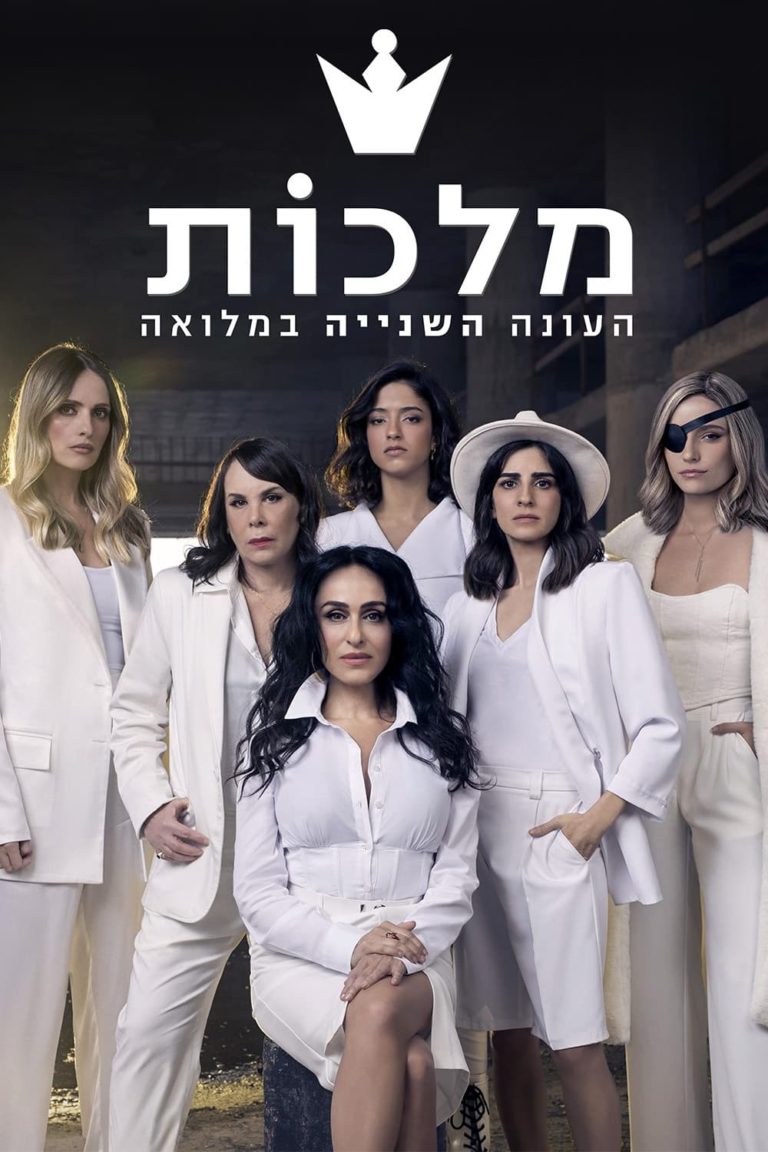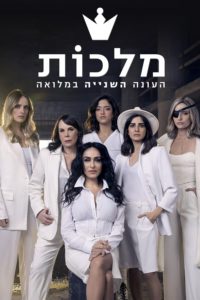 Mafia Queens
How to survive in the ruthless world of the mafia when you are a woman?  After the massacre of the men in their family, the women of the Malka clan want to take back the reins of business and take revenge on the killers. A corrosive tragicomic series, doubled with portraits of endearing heroines armed to the teeth like "Kill Bill".
State of Happiness
Norway, 1969. In the small coastal town of Stavanger, four young people from very different backgrounds find their lives turned upside down by the discovery of a gigantic oil field. A sentimental drama with a folk-pop soundtrack and elegant direction with an irresistible Mad Men flavour.
Best series & films as from  June 8th 

on 

Netflix
Demain, by Cyril Dion & Mélanie Laurent.
Trees of peace, Alanna Brown with Eliane Umuhire, Charmaine Bingwa, on June 10th
The Man From Toronto, by  Kevin Hart and Woody Harrelson, on June 24th.

The Gray Man, by Russo brothers, with Ryan Gosling, Ana de Armas & Chris Evans, on July 22.
Best series & films as from June 8th

on 
Prime Video
DOM, tv series by Breno Silveira  with Gabriel Leone (Pedro Dom), Gabriel Leone (Dom).
Chloé season 1 : by Alice Seabright with Erin Doherty, Poppy Gilbert, Billy Howle, on June 24th.
The Lord of the rings, Juan Antonio Bayona, on September 2nd.
Best series & films as from June 8th

 

on Canal+
Super Pumped : la face cachée d'Uber, Joseph Gordon-Levitt.
Free Guy, Shawn Levy, on June 10th
Landscapers, Ed Sinclair with Olivia Colman (Susan Edwards), David Thewlis (Christopher Edwards), on June 13th.
The Last Duel, Ridley Scott, on June 15th
Best series & films as from June 8th 

on Apple TV
Physical saison 2 created by Annie Weisman.
Sheila Rubin (Rose Byrne) has successfully launched her first fitness video, but she encounters new and bigger obstacles along the way. She's torn between her loyalty to her husband (Rory Scovel) and the values he represents, and a dangerous attraction to someone else.
A new episode every Friday,10 episodes.
Loot – By Alan Yang, Matt Hubbard with Maya Rudolph, MJ Rodriguez, Nat Faxon, on June 24.
Best series & films as from June 8th 

on Disney Plus
Mrs Marvel,Bisha K. Ali,on June 8th.
Willow, Jonathan Kasdan & Wendy Mericle, on November 30th.
Pinocchio, Robert Zemeckis, on September 8th.
Best series & films as from  June 8th

 

on Starzplay
Becoming Elizabeth, starting June 12.
"Becoming Elizabeth" is created and written by Anya Reiss, award-winning television writer and playwright ("Spur of the Moment," The Acid Test), who is also executive producing, with George Ormond ("National Treasure," "Great Expectations") and George Faber ("Shameless," "The White Queen" on STARZ) of The Forge, and Lisa Osborne ("Little Dorrit," "Man in an Orange Shirt") producing.
The Girl from Plainville, with Elle Fanning, on July 10th