Carey Mulligan, Viola Davis (Ma Rainey's Blues), Andra Day (The US VS Billie Holiday), Vanessa Kirby (Pieces of a Woman), Frances McDormand (Nomadland) were nominated for Best Actress at this year's Academy Awards.
Carey Mulligan was nominated for her role in Promising Young Woman written and directed by Emerald Fennell, director of the films Danish Girl, Vita and Virginia and the series Call The Midwife.
On the bilingual Movieintheair blog, I do for you a press review every Wednesday and keep the best of national and international audiovisual news.

What are Carey Mulligan's top ten roles 
&
Your movies and series of the week
WEEKLY NEWS
Bird Box : a sequel, a spin-off movie… Sandra Bullock's success inspires on Netflix
HBO Maxwill launch a free version funded by advertising
Canal Plus censors the documentary "I am a journalist, I am not a bitch" by Marie Portolano and Guillaume Priou. The scenes incriminating Pierre Ménès were cut in the editing.

Monkey Man, the first film directed by Dev Patel, will be released by Netflix.
Aïssa Maïga did"Regard noir", a documentary on the representation of black women on screen.
Cédric Klapisch will shoot the sequel to L'Auberge espagnole in series for Amazon. The director is writing for the platform Greek Salad, the fourth episode in series format of the saga that began on the big screen in 2002, about the children of Romain Duris.
ONLINE FESTIVALS
100 films online for 15 euros: the 33rd festival Cinélatino de Toulouse:: a very rich program online from March 19 to 28 and, betting on an improvement of the situation, a part in theaters with guests and a Latino fiesta in June.
The Father, an American film directed by a Frenchman, Florian Zeller, has been nominated six times for an Oscar this year.Discover the nominations for the Oscars 2021 ceremony.
Where to Stream 'Nomadland,' 'Minari' and More 2021 Oscar Nominees – The New York Times
Israeli short film about African migrants nominated for an Oscar. Tomer Shushan's film, shot in one take over one night, addresses the prejudice of much of the population and the police against black immigrants
43rd edition of the International Women's Film Festival of Créteil to be held from 2 to 11 April 2021.
Spike Lee will preside over the next Cannes Film Festival from July 6 to 17.
TRIBUTE TO 
JACQUES FRANTZ
Actor and double of Robert de Niro (67 films) from 1973 to 2020, Mel Gibson, Jeff Bridges, Jacques Frantz died at the age of seventy-three years.
Tribute by Le Figaro
MOVIES AND SERIES 
ALL YOU WANT TO KNOW  
ABOUT
CAREY MULLIGAN
Carey Mulligan, born May 28, 1985 in London, is a British actress.
She became an actress against the wishes of her parents, and made her mark on the stage in 2007 by playing Nina in The Seagull. She was 21 years old.
Carey Mulligan was revealed by two British costume films, Pride and Prejudice (2005) and especially An Education (2009), which earned her the BAFTA for Best Actress and numerous nominations, including the Golden Globe and the Oscar for Best Actress.
She then played in 2011 in two American independent dramas: Drive,with Ryan Gosling and Shame, with Michael Fassbender.
Then she evolves in two big Hollywood productions in 2013: The Great Gatsby and Inside Llewyn Davis.
In 2015, she returns to England and gets the lead role in: Far from the Madding Crowd and The Suffragettes.
And she returns to the United States and plays in Mudbound (2017) with Garrett Hedlund and Wildlife  (2018) with Jake Gyllenhaal.
In 2020, she next stars in Promising Young Woman and The Dig.
Below, the films and trailers of her beautiful career, made of roles of young shy women to roles of women increasingly strong and this main role for which she is nominated today, that of a woman who takes revenge, and expresses her anger.
So an Oscar this year?

An education, by Lone Scherfig (2009)
THE PITCH
Jenny (Carey Mulligan is 25 in this film), a 16-year-old girl, lives in a beautiful part of London in the early 1960s.
A bright high school student, she meets a 32-year-old businessman (played by Peter Sarsgaard). Soon, this gentleman takes her to fancy dinners, trendy clubs, and on trips to Paris.
As they fall in love, Jenny discovers that David is using many questionable practices to make money. She forgives him because of his charm and explanations. He excels in the art of manipulation and also charms Jenny's parents, who, although strict, approve of the relationship. When he asks her to marry him, she accepts, and decides to give up Oxford.
It is then that she discovers his secret…
Carey Mulligan received an Oscar nomination for Best Actress in 2010 and has been compared to Audrey Hepburn.
The Danish director Lone Scherfig films an England at a crossroads, still corseted in an oppressive conservatism, hypocritical as to its functioning, and on the eve of the 70's that will shake the world.
The place of women is particularly well seen. Only studies, as today, allow them to get out of it.
The screenplay by British writer Nick Hornby is based on part of the autobiographical account of British journalist Lynn Barber.
TO WATCH ON YOUTUBE ON DEMAND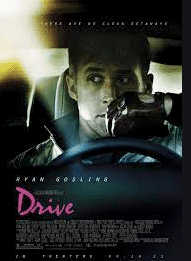 Drive, by Nicolas Winding Refn (2011)
THE PITCH
In a completely different register, an American thriller adapted from the novel of the same name by James Sallis by Hossein Amini, Carrey Mulligan plays a woman, mother of a small boy, modest and introverted who falls in love with a hitman, played by Ryan Gosling.
As in the book, the film deals with the double life of a man, played by Ryan Gosling, stuntman by day and driver for organized crime by night.
The director explained that he was influenced by Bullitt (1968) and The Day of the Plague (1975), Driver (1978) and that Drive is a tribute to Alejandro Jodorowsky.
Carey Mulligan said, "When I received the script, I fell in love with the story and went out of my way to land the role."
The film is multi-awarded (Prix de la Mise en Scène at the Cannes Film Festival, Drive is nominated eight times at the 2011 Satellite Awards and the 2012 Critics' Choice Movie Awards, four times at the 2012 BAFTA Awards, once at the 2012 César du cinéma and one at the 2012 Oscars)
And its director, Nicolas Winding Refn, influenced by Jean-Pierre Melville, states:
"Carey Mulligan plays the innocent young girl lost in the forest and Ryan Gosling is the valiant knight who will protect her from the mafia king played by Albert Brooks. The first part is very pure while the second part gets more violent. "
This is an original, violent, very strong film with a sensational soundtrack. 
TO BE SEEN ON AMAZON PRIME, CANAL+  VOD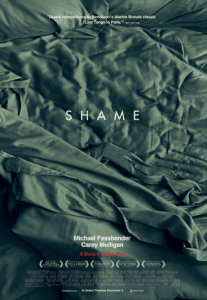 Shame, by Steve McQueen
THE PITCH
The story of a New Yorker, Brandon (played by Michael Fassbender) obsessed with sex.
Carey Mulligan plays his sister, Sissy, a slightly depressed singer in the midst of a marital crisis. She arrives in New York without telling him and moves in with him. Brandon has more and more difficulty to assume his obsession and his way of life…
Carey Mulligan sings sensationally in this sublime film (some scenes are breathtaking) and in which the brother and sister are plunged into sadness and despair.
The original music is composed by Harry Escott, scenes are magnified by Bach performed by Glenn Gould on several occasions.
Michael Fassbender wins a slew of awards for this masterful film and the second film of an equally talented director, Steve McQueen (Twelve Years a Slave, Widows, and the series on Prime: Small Axe).
TO BE SEEN ON NETFLIX, AMAZON PRIME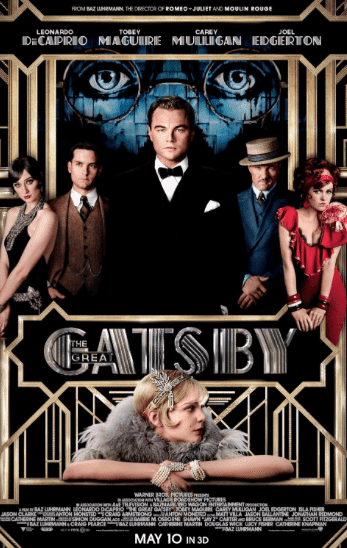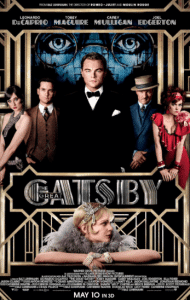 The Great Gatsby, by Baz Luhrmann (2013)
THE PITCH
This new adaptation of the novel written by F. Scott Fitzgerald, published in 1925, disappointed the critics.
Indeed, the film is not emotional and the actors not in their best form, despite Leonardo Di Caprio in the role of Gatsby, Tobey Maguire in the role of Nick Carraway and Carey Mulligan as Daisy Buchanan
We prefer the original version of Jack Clayton, whose script is by Francis Ford Coppola, with Robert Redford, Sam Waterston (Grace and Frankie) and Mia Farrow.
Carey Mulligan said (source: Première):
"I don't really like what I did. I'm not really sure what happened, but I think I was intimidated by the magnitude of the project and it ended up losing me. It was a huge experience and the artists around me were all crazy talented. It was huge and very visual.
During some scenes, I think I really found the character, but at other times, I lost it a bit. In short, I'm not convinced by what I did. It's even more frustrating because I love this character. I spent so much time preparing him… He is very complicated and I probably tried to put too many things in this role, it gave a messy heroine. I should have been more precise.
But I find the world of F. Scott Fitzgerald so fascinating. This relationship between Zelda, Ginevra King and him… If I could, I would play it differently. Anyway, this film proved to me that I'm more а comfortable with independent projects."
TO BE SEEN FOR THE MUSIC, SETS AND  COSTUMES ON NETFLIX & AMAZON PRIME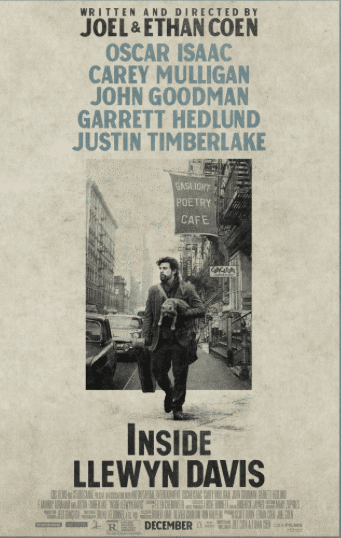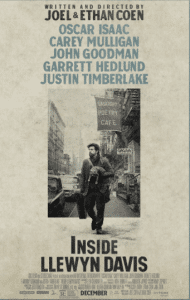 Inside Llewyn Davis, by John & Ethan Coen (2013)
This film won the Grand Prix of the Jury of the Cannes Festival in 2013.
THE PITCH
Carey Mulligan plays the singer's obnoxious and unsympathetic ex-girlfriend, a role that the Coen Brothers say is different from what she plays and that she loved playing, according to IndieWire magazine.
She plays in this film after having followed the sequel of Wall Street, Wall Street: Money never sleeps, directed by Oliver Stone and sings with Justin Timberlake. 
Sixteenth film of the Coen Brothers, Inside Llewyn Davis is an intimate film.
It tells the story of the tribulations of a folk singer, pursued by misfortune. Llewyn wanders through Greenwich Village with his guitar in the middle of winter to find a place to stay. Finally, he gets a casting call and goes to Chicago…
The soundtrack of Inside Llewyn Davis is composed of folk songs, mostly performed by actors from the film.
The album is produced by T-Bone Burnett, who had already worked with the Coen brothers for O'Brother and Ladykillers.
With Oscar Isaac, Carey Mulligan, Justin Timberlake, Adam Driver, John Goodman.
TO BE SEEN ON AMAZON PRIME & CANAL PLUS VOD.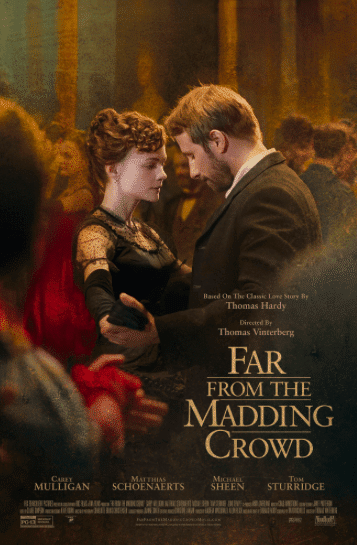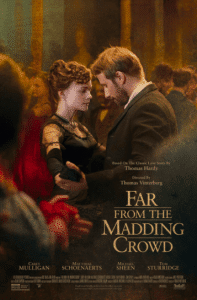 Far from the Madding Crowd, by Thomas Vinterberg (2015)
This film is adapted by David Nicholls from Thomas Hardy's fourth novel and his first great literary success published in 1874.
THE PITCH 
In Victorian England, Gabriel Oak (played by Matthias Schoenaerts) is a young shepherd who falls for a newcomer eight years his junior, Bathsheba Everdene (Carey Mulligan).
When he proposes to her, he is richer than she is, but she neither accepts nor refuses his offer, hesitating between her fierce independence and a married life that would bind her to him.
Two other men with different characters and social situations, William Bollwood (Michael Sheen) and Frank Troy (Tom Sturridge) are courting her.
Carey Mulligan sings again and she plays in this film entirely shot in Dorset, a woman who makes her own choices despite the social pressure of the time.
TO BE SEEN ON  DISNEY PLUS (STAR)  &AMAZON PRIME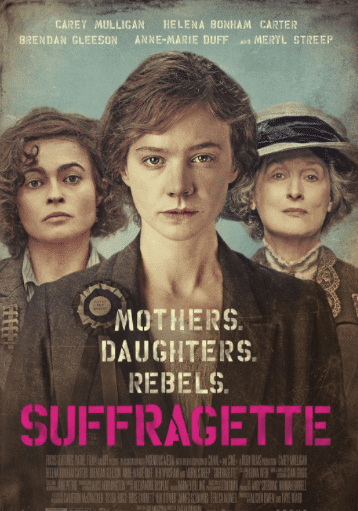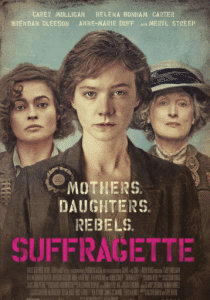 Suffragette, by Sarah Gavron (2015)
THE PITCH
Since she was seven years old, Maud Watts (Carey Mulligan) has worked in a laundry. At twenty-four years old, she is a young woman without any history, discreet and invested in her work within the establishment.
One day, her employer, who regularly abuses his employees sexually, orders her to deliver a parcel, and Maud finds herself at the heart of a riot involving the suffragettes. Among them, Maud recognizes one of her colleagues, Violet Miller (Anne-Marie Duff).
She gets involved in the movement despite her husband's threats against her and her son, whom he threatens to have adopted….
Carey Mulligan has the leading role in this very strong historical film where for the first time in history scenes could be shot in the English parliament.
The music is composed by Alexandre Desplat. 
Women over the age of 30 were given the right to vote in 1918 (compared to twenty-one for men). Women had the same voting rights as men in 1928 in England (while 1945 in France).
With Carey Mulligan, Helena Bonham Carter, Meryl Streep, Brendan Gleeson, Ben Whishaw
TO BE SEEN ON CANAL PLUS  VOD & AMAZON PRIME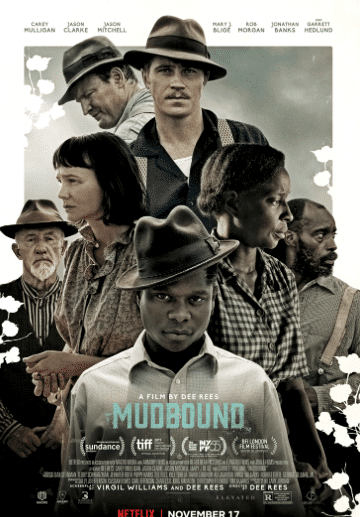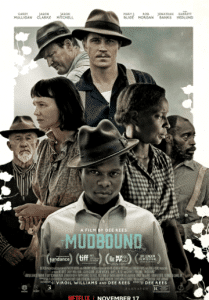 Mudbound, by Dee Rees (2017)
THE PITCH 
The film is adapted from Hillary Jordan's novel published in 2017, and the screenplay is written by Virgil Williams.
Mudbound is director Dee Rees' third feature film (after Pariah, a Sundance award-winning independent film, and Bessie, a biography of blues singer Bessie Smith made for HBO).
The film Mudbound tells the story of two families (one is White, the other Afro-American), the McAllans and the Jacksons, landowners for the former, tenants of the same land, stolen by the Klan for the latter in Mississippi in the 1940s.
And the mud that we see everywhere sticks to the soles and clothes of the characters like their past and their wounds.
Against a backdrop of extreme racism, the story revolves around the ties (bound) formed between the young heroes returning from the war, for whom the situations remain unchanged despite their struggles.
The mothers of the two families (Carey Mulligan and Mary J. Blige) get closer. Carey Mulligan plays a 1940s farmer's wife, who faces racism when she bonds with her black tenant neighbor.
Carey Mulligan told to Screendaily:  "The conversations between Dee and I were really about how these two women, in the landscape of the 1940s, come together despite everything and everyone telling them to despise each other" (…). They were bound together by motherhood and sisterhood. ."
But violence is always present, whether it comes from the racism of the rural world or the post-traumatic symptoms of young men back home.
For the first time, the struggles of African-Americans during World War II are shown on screen.
This heartbreaking and radical film had several nominations in 2018:
The Best Actress Oscar and Golden Globe for Best Supporting Actress in a Supporting Role for Mary J. Blige, and the Oscar for Best Adapted Screenplay for Virgil Williams and Dee Rees.
A Best Original Song Oscar nomination and a Best Original Song Golden Globe nomination for "Mighty River" performed by Mary J. Blige.
And an Oscar nomination for cinematography for Rachel Morrison, the first cinematographer to be nominated for an Oscar.
TO BE SEEN ON NETFLIX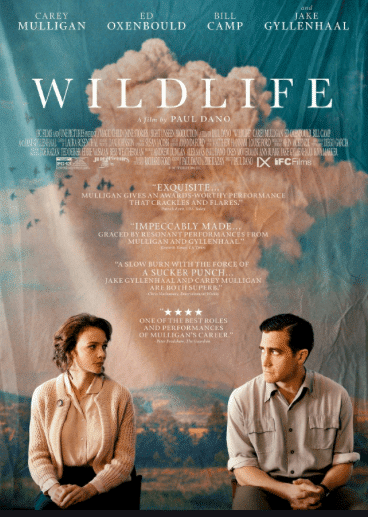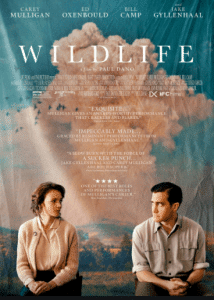 Wildlife, by Paul Dano (2018)
It is the adaptation of Richard Ford's novel Wildlife and the first feature film by director and actor Paul Dano, seen in Paul Thomas Anderson's film There Will Be Blood (2007) and Bong Joon-ho's film Okja (2016).
Co-written with fellow director Zoe Kazan, Wildlife tells the story of Joe, a lonely, withdrawn teenager who witnesses the breakup of his parents' marriage after a move to Montana.
THE PITCH 
Joe is moving with his family to Montana. His father, Jerry (Jake Gyllenhaal), has lost his job. Jeanette (Carey Mulligan), gets a job as a swimming instructor and the relationship turns around.
Jerry is bored at home and loses all confidence in his abilities. One day, he volunteers to spend several months fighting fires in the mountains. Joe (Ed Oxenbould) finds himself alone with his mother, who falls under the spell of another man, a fifty-year-old businessman…
In this role of a woman who is searching for herself and who according to the actress stages all points of view, Carey Mulligan says she accepted the role right away. .
This film reminds me of Safe directed by Todd Haynes, with Julianne Moore, because of its atmosphere, and this description of America of the 60s, so special.
TO BE SEEN ON CANAL PLUS VOD.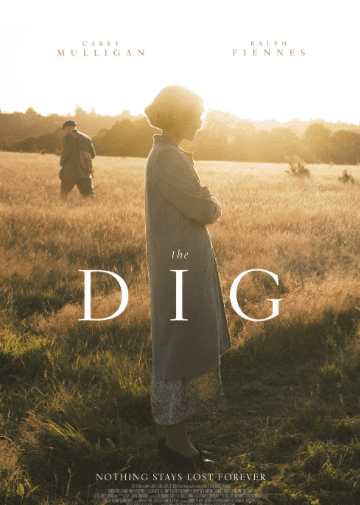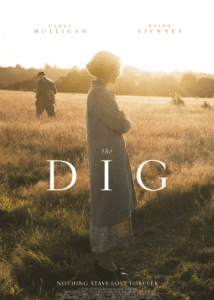 The Dig, by Simon Stone (2021)
This film is adapted from the eponymous novel by John Preston, which tells the discovery of the Sutton Hoo site.
THE PITCH 
Basil Brown, played by Ralph Fiennes, is an excavator, he's been digging since he was a child because it's a job he inherited but he's got it in him, he likes it. Discovering the past allows future generations to better understand the present.
Edith Pretty, played by Carey Mulligan, is a rich widow who first looked after her father before marrying the man who was going to die in the war. Mother of a young boy, she has heart problems. She also loves one thing: digging and finding out what's buried in the ground. But her father didn't want her to study archaeology. She discovers strange shapes on her land and asks an excavator to come and dig.
Basil Brown meets Edith and they both love one thing: the past. Edith has only one fear, to die, because she doesn't want to leave her son an orphan. Basil Brown is afraid of being forgotten.
Indeed, his discovery of the funeral ship is now in the hands of the archaeologist, who has only contempt for Basil Brown "simple" excavator.
He demands that the discovery go to the British Museum.
A historic issue for England, which is about to enter the war, ensues.
THE FILM
Wide shots, a little leaning Terrence Malick style, colors of sky and beautiful landscapes, and the meeting of two lonely people (even if Basil Brown is married, he rarely sees his wife) imbued with the importance of memory, remembrance and transmission make The Dig a very great film.
It's about telling a "little" story in the Big Story, the actors are very good and Mike Eley's photography takes us into stunning landscapes that I would have loved to discover in the cinema.
TO BE SEEN ON NETFLIX
With Ralph Fiennes,  Carey Mulligan.

Promising Young Woman, by Emerald Fennell (2020)
THE PITCH 
Cassie Thomas (Carey Mulligan) is a 30-year-old woman living in Ohio with her parents.
We learn that she dropped out of medical school years earlier after her best friend Nina Fisher was raped by their classmate Al Monroe and the school and legal system abandoned her. At night, Cassie goes out to clubs and feigns drunkenness to get a man to take her home. She waits for them to try to take advantage of her then reveals her sobriety and confronts them.
This role earned her an Oscar nomination this year.
And the date of its broadcast is not known in France.
In the meantime she can be seen in a new thriller series on Netflix,  Collateral (click to see the trailer), created by David Hare and directed by S.J. Clackson, already  broadcast in 2018 in England, in which she plays a police captain.
2. 
YOUR MOVIES
AND SERIES TO COME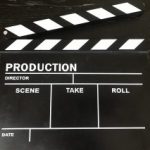 In VOD on Prime US
A movie on salsa : Strictly Salsa, The Beginning, by Taraq Qureshi. A story of friendship and dance on an island
TRAILERS
Présidents by Anne Fontaine, with Jean Dujardin, & Grégory Gadebois 
La Voix Humaine, by Pedro Almodovar
Sasquatch, by Lance Polland
The Girl who believed in miracles, by Richard Correll
Four Good Days, de Rodrigo Garcia, avec Mia Kunis et Glenn Close
3.
WEEKLY TIPS & OPINIONS  

FROM 

PROFESSIONALS
 WRITERS, SCREENWRITERS, DIRECTORS, COMPOSERS…
Le cinéaste Luc Dardenne : filmer l'impossibilité de tuer
Download 2021 Oscar Nominated Screenplays  by Scott Myers 
Update: 2020–2021 Award Season Screenplay Downloads — 4 New Scripts, 47 Total  by Scott Myers 
Go Into The Story Interview: James Acker by Scott Myers 
How to Watch a Movie Like a Writer | by Shaunta Grimes | The Every Day Novelist | Medium
4.
YOUR WEEKLY PROGRAM
24 TO  MARCH 31st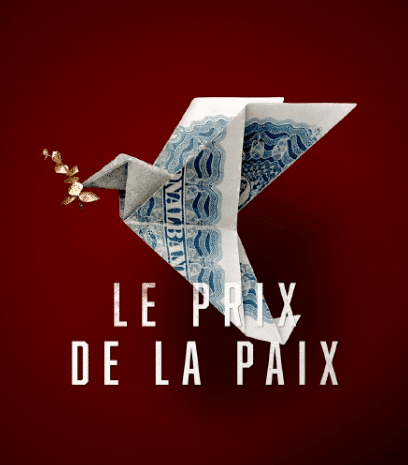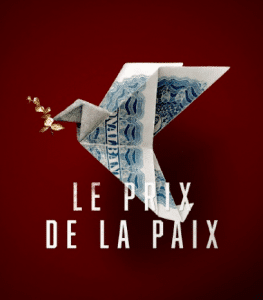 Wednesday 24
Thursday 25
Arte : new series : Le Prix de la paix
TMC : Ocean's Eleven
TF1 Séries : L'arme fatale
Chérie 25 : Une bouteille à la mer
Friday 26
Arte :Marie-Curie-et-la-lumiere-bleue de Marie Noëlle
France 4 : Moi César, 10 ans 1/2 – 1m39
Chérie 25 : In her shoes
Saturday 27
Arte : L'énigme du cheval de Troie
France 2 : Sidaction
France 5 : Polynésie
Sunday 28
France 2 : American Sniper
C8 : Dernier domicile connu
TFX: La 5ème vague
TF1 Séries : Tati Danielle
6Ter : Ghost
Monday 29
Canal+ : It's a sin
France 5 : Coup de torchon
W9: Forrest Gump
Tuesday  30
Arte: Il était une fois en Irak
Wednesday 31
Canal+ : The Spy
CStar : The Place beyond the Pines
5.
ON YOUR PLATFORMS
ARTE
DOCUMENTARY
Sur Arte, un documentaire retrace l'entrée fracassante du Covid-19 à l'hôpital
Diana-Ross-supreme-diva/– De Julie Veille
Fast Fashion
SERIES
Baghdad Central– Avec Waleed Zuaiter (Homeland, Omar) et Corey Stoll (House of Cards).
MOVIE 
Le-retour-de-la-panthere-rose/
Comment voler un million de dollars, de William Wyler, avec Audrey Hepburn, musique de John Williams
La Chaîne Parlementaire
LCP offers you a lot of good documentaries: here
La Cinémathèque Française
All retrospectives are postponed.
On Henri plateform, a cult movie everyday
Your movies and series
to watch

 on 

NETFLIX
(CLICK ON THE LINK TO WATCH THE TRAILER)
Sky Rojo, three prostitutes on the run. By the creator of  La Casa de Papel, Alex Pina & Esther Martinez Lobato, as from March 19th. 2 seasons of eight episodes.
On Thursday 25, les Shtisel, season 3
Listen to the French podcastt Falafel Cinéma on the Shtisel family
A week away, musical inspired by Dirty Dancing, directed by Roman White with Bailee Madison, Sherri Shepherd, starting March 26th.
Madame Claude, by Sylvie Verheyde, with Karole Rocher, Roschdy Zem, Garance Marillier, Pierre Deladonchamps & Annabelle Belmondo.
The Irregulars, by Tom Bidwel, as from March 26.
Mon Roi, by Maïwenn, April 1st
Blade Runner 2049, by Denis Villeneuve, April 14th
Your movies and series
to watch on 

Prime Video
À la merveille, by Terrence Malick
Hairspray, by Adam Shankman
Mémento, by Christopher Nolan
Without remorse, by Stefano Sollima, with Michael B. Jordan (April 30)
Toofan, on May 21st
Your movies and series
 to watch on 

Canal+
It's a sin, by Russel T Davies.
Le regard Noir, by Aïssa Maïga, directed with Isabelle Simeoni.
Je ne suis pas une salope, by Marie Portolano, about sexisme in sport journalism
The Spy, on March 31st
Qu'un sang impur, on April 7th
HBO series The Nevers, on April 12th
Let them talk, by Steven Soderbergh, with Meryl Streep, in April.
Your movies and series
 to watch 

on 

Starzplay
We are who we are (review here), by Luca Guadagnino.
The Luminaries, adapted from the eponymous novel by Eleanor Catton with Eva Green
Your m

ovies and series 
to watch on
DISNEY+ 
Cruella, by Craig Gillespie, with Emma Stone
The Falcon and the winter soldier, by Kari Skogland 
Stay safe !
Subscribe to the weekly newsletters to keep up !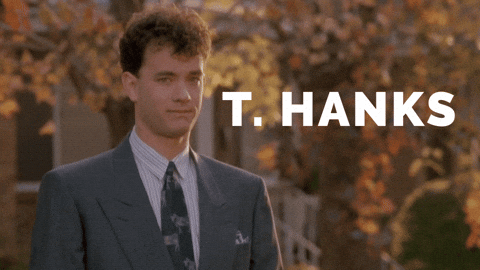 [contact-form to="contact@movieintheair.com" subject="Subscribe to the newsletters"][contact-field label="Subscribe here : Name" type="name"][contact-field label="Email address" type="email"][/contact-form]