This week, four fictions about memory.
On the bilingual Movieintheair blog, I do for you a press review every Wednesday and keep the best of national and international audiovisual news.
Your movies and series to watch this week
about memory and The Oscars
This week, many films speak to us about memory: the Oscar-winning film Nomadland, where the heroine Fern has difficulty mourning her husband, The Father, the story of a man who loses his memory, the short film Two Distant Strangers, a tribute to the memory of victims of police violence, and Colette, on the memory of victims deported to concentration camps.
YOUR WEEKLY NEWS:
Chloé Zhao won the Oscar for Best Picture this yea for her movie Nomadland.
She becomes the second woman to be crowned best director.
Before her, only one woman had won the trophy for best feature film: Kathryn Bigelow for "Demineurs". 
The French did not lose out with Florian Zeller and the Oscar for Best Adapted Screenplay for The Father, Nicolas Becker won The Oscar for Best Sound for Sounds of Metal, and he is also known for his work on Gravity (2013) and the producer Alice Doyard who won an award for the documentary Colette, dedicated to the resistance fighter Colette Marin-Catherine and her brother who died in a concentration camp in Germany.
The Academy Award occured last week-end:
Netflix won 7 Oscars :
Best short animation movie  : If Anything Happens I Love You
And best short fiction movie : Two Distant Strangers
Best photography : Mank
And Best set up : Mank
Best costumes  :Ma Rainey Blues
Academy Award : Best  make-up and costumes : Ma Rainey Blues
Oscars: (bold characters: my choice; and underlines: click to read the review)
Meilleur film – BEST PICTURE
Nomadland
Mank (NETFLIX)
The Father
Judas and the Black Messiah
Minari
Promising Young Woman
Sound Of Metal
Les Sept de Chicago (NETFLIX)

Meilleur réalisateur – BEST DIRECTOR
Chloé Zhao (Nomadland)
David Fincher (Mank)
Thomas Vinterberg (Drunk)
Lee Isaac Chung (Minari)
Emerald Fennell (Promising Young Woman)
Meilleure actrice – BEST ACTRESS IN A LEADING ROLE
Viola Davis (Le blues de Ma Rainey)
Frances McDormand (Nomadland)
Carey Mulligan (Promising Young Woman)
Vanessa Kirby (Pieces Of A Woman)
Andra Day (The United States vs Billie Holiday)
Meilleur acteur BEST ACTOR IN A LEADING ROLE

Chadwick Boseman (Le blues de Ma Rainey) (NETFLIX)
Anthony Hopkins (The Father)
Riz Ahmed (Sound Of Metal)
Gary Oldman (Mank)
Steven Yeun (Minari)
Meilleur scénario original – WRITING BEST ORIGINAL SCREENPLAY
Les Sept de Chicago (NETFLIX)
Judas and the Black Messiah
Minari
Promising Young Woman
Sound Of Metal
Meilleure scénario adapté WRITING BEST ADAPTED SCREENPLAY
Nomadland
The Father
Borat 2
One Night In Miami (AMAZON PRIME)
Le tigre blanc
Meilleur film d'animation – BEST ANIMATED FEATURE FILM
En avant
Shaun le mouton le film : la ferme contre-attaque
Le peuple loup
Voyage vers la lune
Meilleur film étranger BEST INTERNATIONAL PICTURE
Better Days
Collective
L'homme qui a vendu sa peau
Quo Vadis, Aida ?
Meilleur documentaire – BEST DOCUMENTARY (FEATURE)
Collective
Crip Camp
The Mole Agent
My Octopus Teacher (NETFLIX)
Time
Meilleur second rôle féminin – BEST ACTOR IN A SUPPORTING ROLE
Han Ye-Ri (Minari)
Maria Bakalova (Borat 2)
Glenn Close (Une ode américaine) (NETFLIX)
OIivia Colman (The Father)
Amanda Seyfried (Mank)
Meilleur second rôle masculin – BEST ACTOR IN A SUPPORTING ROLE
Daniel Kaluuya (Judas and the Black Messiah)
Sacha Baron Cohen (Les Sept de Chicago)(NETFLIX)
Leslie Odom JR. (One Night In Miami)
Paul Raci (Sound Of Metal)
Lakeith Stanfield (Judas and the Black Messiah)
Meilleure musique – MUSIC (ORIGINAL SCORE)
Soul
Minari
La mission (NETFLIX)
Da 5 Bloods (NETFLIX)
Mank
Meilleur documentaire court-métrage
Colette, d'Anthony Giacchino
Best short animation movie
If anything happens to you
Best song 
Fight For You – Judas & The Black Messiah
Best moments of the evening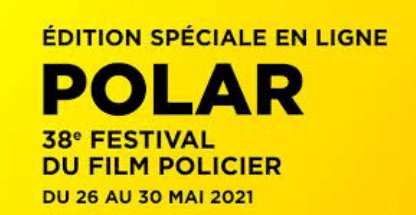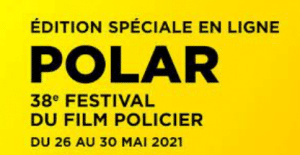 Festival du Film Policier 2021: the official online selection of the festival will take place online from May 26 to 30 and Sunny Side of the Doc will take place online as well from June 21 to 24.
Serena Williams signs with Amazon: of a documentary series on Serena Williams. The American tennis player will be associated with other productions, in documentary and fiction.
TRIBUTE
YVES RENIER
MOVIES AND SERIES
ALL YOU WANT TO KNOW
YOUR  FILMS
ABOUT MEMORY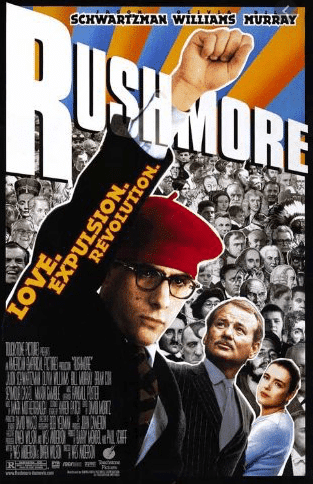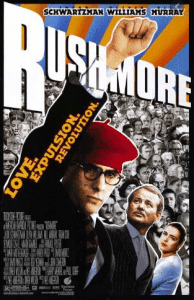 RUSHMORE, by WES ANDERSON
SYNOPSIS
In the late 1960s, fifteen-year-old Max Fisher (Jason Schwartzman) loves his school, Rushmore, and repeats every year, much to the chagrin of the principal. But he's hyperactive in school, chairing all the clubs, creating plays, and rallying for or against subjects depending on whether he loves them or hates them. He chose to do what he loves: stay in this school.
And then he falls in love…with teacher Rosemary Cross (Olivia Williams).
He falls in love with Herman Blume (Bill Murray), who takes a liking to Max. And Herman also falls in love with Rosemary.
THE FILM
Wes Anderson's second film is, in my opinion, one of his best films. It is not especially beautiful (as Grand Budapest Hotel can be) but all the characters are endearing in this deeply human story, linked to memory, remembrance and grief.
The character of Max is complex. Hyperactive and insistent, Max is desperate to be loved, having lost his mother when he was only seven. His father owns a barbershop, but Max tells everyone he is a neurosurgeon. 
This is Jason Schwartzman's first role as Max, and together with Bill Murray, they make such a strong duo that it's hard to leave them. 
The character of Herman is crucial in the transformation of Max and I have rarely seen Bill Murray so talented, so deep in this role that he played for the minimum wage of 9000 dollars so much the scenario pleased him. Unlike other films where he plays with a kind of detachment (this phlegm that characterizes him), Bill Murray is totally involved in this film and it shows. The dialogues, rich, alternate between humor and sadness. The soundtrack, composed of songs from rock bands associated with the British Invasion, is totally crazy.
A real moment of cinematographic pleasure.
TO BE SEEN ON YOUTUBE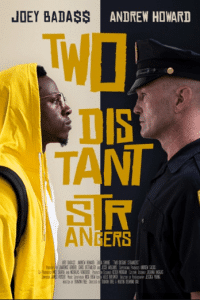 TWO DISTANT STRANGERS, written by Travon Free, and directed by Rice and Martin Desmond Roe
SYNOPSIS
Carter, a young African-American comic book artist, wakes up in the bed of Perri, a young woman he met the night before. He leaves to find his dog to feed it with the intention of seeing her again but shortly after he dies in the street suffocated by a policeman who found him suspicious.
Then Carter wakes up again in the young woman's bed.
AN ACADEMY AWARD WINNING SHORT FILM
Breathless, oppressive, creepy, this film made in the form of a time loop pays tribute to the memory of George Floyd and to the many victims of police violence African-Americans, killed while they were doing simple tasks: shopping, sleeping (yes, they were!), simply walking in the street … And there are so many!
In thirty minutes, we get a glimpse of the hell of the situation as it is now and it is simply frightening and unbearable.
A deserved Oscar that allowed me to discover this film currently available on NETFLIX.
The two actors Joey Badass3 (rapper and actor) and Andrew Howard (seen in Limitless and Tenet) are impressive.
A must-see.
Two distant strangers won the Oscar for Best Short Fiction this year and the African-American Film Critics Association Award.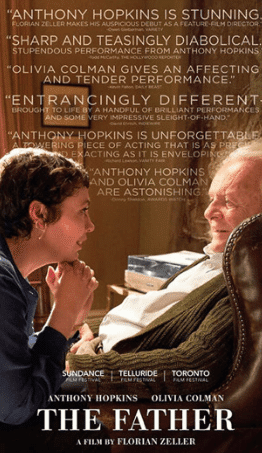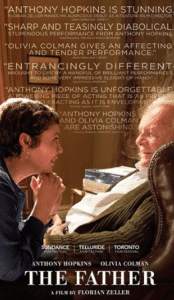 THE FATHER, DE FLORIAN ZELLER, SCÉNARIO DE FLORIAN ZELLER (adapté de sa propre pièce) ET CHRISTOPHER HAMPTON
SYNOPSIS
Anthony (Anthony Hopkins) is almost eighty and lives alone in his large London apartment. His daughter Anne (Olivia Colman) takes care of him as he rejects sick day after sick day. One day, she tells him that she has met a man and is moving to Paris…
THE MOVIE, THE PLAY
Like Richard Glatzer and Wash Westmoreland's movie Still Alice and Amour by Michael Hanecke's, The Father deals with Alzeihmer's disease but from a totally different point of view.
It doesn't take long to realize that we don't understand anything because we are immersed in Anthony's brain with all that this implies in terms of loss of memory, meaning and connection with the world.
This film is adapted from the play by Florian Zeller (whose plays are performed all over the world) who states in an interview with Le Monde:
"The complexity of my plays has the will to reach something very simple. He knows how to find a combination, like for a safe. I wish to put the spectator in an active position in order to solve himself what he does not understand at first sight. It's a feeling I had when I saw David Lynch's film Mulholland Drive: an incomplete narrative to get the viewer to find the meaning of the story himself."
That's exactly what it feels like to see The Father which won the Oscar for Best adapted screenplay.  
Of course, the performance of Anthony Hopkins (and whose hero's first name – Andre – has been changed) who is also called Anthony in the film is extraordinary. The actor of the film Silence of the Lambs (among others) is at the height of his art and the Academy has not been mistaken in awarding him this year the Oscar for Best Actor.  He is completely overwhelming.
To be seen soon in theaters.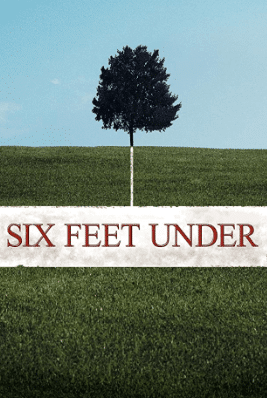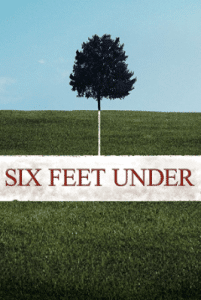 Six Feet Under created by  Alan Ball
SYNOPSIS
The series begins with the death of father Nathaniel Fisher (played by Richard Jenkins), head of a Los Angeles funeral home, Fisher & Sons.
Nathaniel Fisher was married to Ruth (Frances Conroy) and had three children, Nathaniel Jr. (Peter Krause), who always said he never wanted to take over his father's business, and David (Michael C. Hall), an introverted homosexual who has been in the family business forever.  His daughter, Claire (Lauren Ambrose), the youngest of the family, is struggling to find her place and wants to stop her studies.
When he discovers the father's will, it is a shock. Will the father's death bring them together?
THE SERIES
Broadcast between 2001 and 2005 on HBO, I had completely missed this series which has become a cult among the series.
And I discover it with happiness. It talks about death, respect for the dead, their memory in a half humorous and half sad tone and it is a series that I recommend to everyone.
Death is approached in a different way in each new episode, since each episode begins with a person who dies and whose family must take care of him.
The dead are not really dead as they live on in the memories of the characters.
It's a real therapy in itself.
.
TO BE SEEN ON OCS & CANAL PLUS.
2. 
YOUR MOVIES
AND SERIES TO COME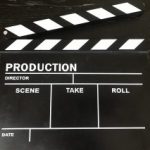 TRAILERS
West Side Story, by Steven Spielberg
La Loi de Teheran, by Saeed Roustayi
Here Today, by Billy Cristal with him & Tiffany Hadish
Siberia, by Abel Ferrara
3.
WEEKLY TIPS & OPINIONS
FROM 

PROFESSIONALS
 WRITERS, SCREENWRITERS, DIRECTORS, COMPOSERS…
L'historien français Marc Ferro est mort
Your Memoir Should Tell a Story That Only You Can Tell | by Bobi Conn | Creators Hub | Apr, 2021 | M
10 Screenwriting Skills and Traits You Need | by Scott Myers | Apr, 2021 | Go Into The Story
"Exterminate All the Brutes," Reviewed: A Vast, Agonizing History of White Supremacy | The New Yorker
Paul Schrader on Making and Watching Movies in the Age of Netflix | The New Yorker
4.
YOUR WEEKLY PROGRAM
APRIL 28th to May 5th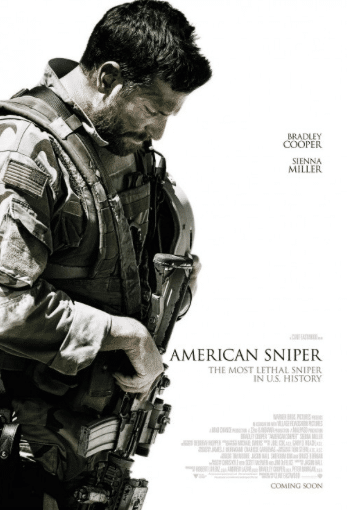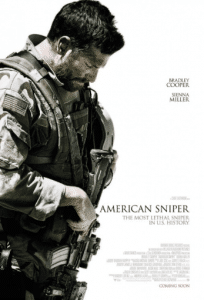 Wednesday 28
C8: Le Pigeon
Thursday ,22
M6: Ratatouille
Chérie 25: Le cercle des poètes disparus
Friday 23
Je sais tomber By Alain Tasma – In the countryside of Picardy, a young man looking for his way falls in love with a circus artist.
Saturday 1st
Napoleon-la-destinee-et-la-mort– Mathieu Schwartz
Sunday  2
De John Guillermin . Avec Peter Ustinov (Hercule Poirot)Jane Birkin (Louise Bourget) Bette Davis (Mrs. Van Schuyler) Mia Farrow (Jacqueline de Bellefort)David Niven (Colonel Race) Jocen Finch (Ferguson)
France 2: American Sniper
Monday 3
Breve-rencontre/ – David Lean – Trevor Howard (Dr. Alec Harvey) – Celia Johnson (Laura Jesson) – Tanley Holloway (Albert Godby)
France 5: Cheval de guerre
TMC: Jurassic Park 3
Tuesday 4
Les-proces-de-rastatt-des-criminels-de-guerre-devant-la-justice-francaise/ – By Judith Voelker
Wednesday 5
https://www.arte.tv/fr/videos/099538-000-A/les-beaux-jours/ –
A recent retiree has an affair with a younger man. A bittersweet film about the passage of time, carried with mastery by Fanny Ardant. Marion Vernoux Fanny Ardant (Caroline).
With Laurent Lafitte (Julien), Patrick Chesnais (Philippe), Jean-François Stévenin (Roger), Fanny Cottençon (Chantal)
5.
ON YOUR PLATFORMS
(memory)
ARTE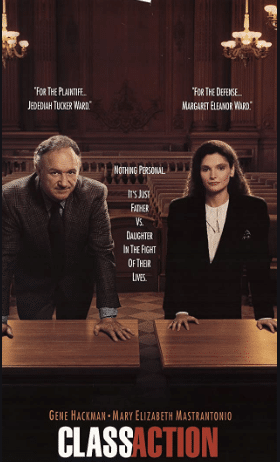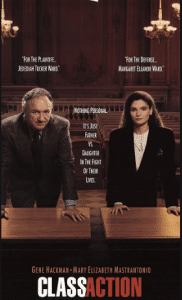 DOCUMENTARY
Martha-cooper-icone-du-street-art/
Ihuman-l-intelligence-artificielle-et-nous/
La-rencontre-des-peuples-des-mers/
SERIES
Baghdad Central – Avec Waleed Zuaiter (Homeland, Omar) et Corey Stoll (House of Cards). Nouvelle série, adaptée du roman d'Elliot Colla et réalisé par Stephen Butchard
MOVIE 
Class action By Michael Apted, with  Gene Hackman (Jedediah Tucker Ward) Mary Elizabeth Mastrantonio (Maggie Ward)
I-got-my-things-and-left– Philbert Aimé Mbabazi – Kigali, in Rwanda, young people gather to mourn their friend.
The Guilty : a must-see movie !
The Rider, by Chloé Zhao (Academy Award Winner)
La Chaîne Parlementaire
LCP offers you a lot of good documentaries: here
La Cinémathèque Française
All retrospectives are postponed.
On Henri plateform, a cult movie everyday
Your movies and series 

to watch
 on NETFLIX
(memory)
(CLICK ON THE LINK TO WATCH THE TRAILER)
A documentary on the Shoah produced by Spielberg 
"The Last Days," , by James Moll, about the history of Hungarian Jews, will be remastered before being released for streaming on May 19.
The documentary, which won the Academy Award for Best Documentary Film in 1998, tells the stories of five Hungarian Jews who survived the genocide.
One of them is Tom Lantos, who was to become a member of the California Congress from 1981 to 2008.
On Thursday: Dans les angles morts by Robert Pulcini & Shari Berman
Fatma
Professor Marston and the wonder women, by Angela Robinson
Yasuke, the story of an African Samouraï , by Takeshi Koike on April 29th
Monster, by Anthony Mandler, starring Kelvin Harrison, adapted from the novel of the same name by Walter Dean Myers, on May 7.
S is for Stanley, on May 12th
Your movies and series

to watch
on Prime Video
(memory)
The Underground railroad, by Barry Jenkins, on May 14th
Without remorse, by Stefano Sollima, with Michael B. Jordan, on April 30th
Belgravia, by Julian Fellowes, as from April 27th
Your movies and series

to watch
on Canal+
(memory)
The Flight Attendant, now, adapted from Chris Bohjalian's novel.
The Handmaid's Tale, season 4, on April 29th
Une fille facile, by Rebecca Zlotowski
Tenet, by Christopher Nolan
Antidisturbios, by Rodrigo Sorogoyen
La Guerre des Mondes, Chapitre II, created by Howard Overman, in May
Your movies and series  to watch on

 
Starzplay
(memory)
Death and Nightingales, by Allan Cubitt
We are who we are (review here), by Luca Guadagnino.
The Luminaries, adapted from the eponymous novel by Eleanor Catton with Eva Green
Your movies and series

 to watch on
Apple Tv
(memory)
Fathom, by Dr Ellen Garland & Dr Michelle Fournet
The year earth changed, by David Attenborough, directed by Tom Beard
Mosquito Coast, on April 30th, by Neil Cross.
Your m

ovies and series on 
DISNEY PLUS
(memory)
In May
Big Shot, created by David E Kelley (The Big Sky, Pretty Little Liars…) with John Stamos: a feel-good series about basket.
Cruella, by Craig Gillespie, with Emma Stone
Loki, created by Michael Waldron, with Tom Hidelston & Owen Wilson
Stay safe !
Subscribe to the weekly newsletters to keep up !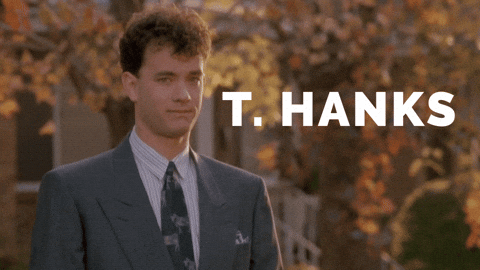 [contact-form to="contact@movieintheair.com" subject="Subscribe to the newsletters"][contact-field label="Subscribe here : Name" type="name"][contact-field label="Email address" type="email"][/contact-form]