This week, there were a lot of new series, well done but terrifying (Ratched, All about the Devil...). I chose to tell you about two documentaries about courage and one fiction, a thrilling series currently on Arte, No Man's Land.
On the bilingual Movieintheair blog, I do for you a press review every Wednesday and keep the best of national and international audiovisual news.
Many events have happened this week:
The TV Fiction Festival took place this year at the Folies Bergères. A debate took place on gender equality in the audiovisual field. Quotas for women directors, 30% minimum, were established by France Televisions. As for the series seen in preview, I recommend two series that will soon be on TV: Le Mensonge on France 2 and Infidèle on TF1.
2020 Emmy Awards were held online. The big winner is Schitt's Creek  the youngest actress ever to win an Emmy Award is Zendaya at only 24 years old, for her performance in Euphoria.
Tributes to Roger Carel, Michael Lonsdale and Ruth Bader Ginsburg. The Supreme Court Justice and inspirational heroine woman inspired a documentary and a fiction.
Lady Gaga presented a short film for her new album 911.
Ghibli's website puts 400 images online and Goro Miyazaki's next film, Aya and the Little Witch, will be presented at the Festival Lumières which will take place from October 10 to 18.
Many films are coming out in theaters, new series on your platforms.
Here are the new movies in theaters, the movies to see in theaters, the new series.  The best of your television programs and all the news of the festivals.
Two documentaries and one fiction about courage
TRIBUTE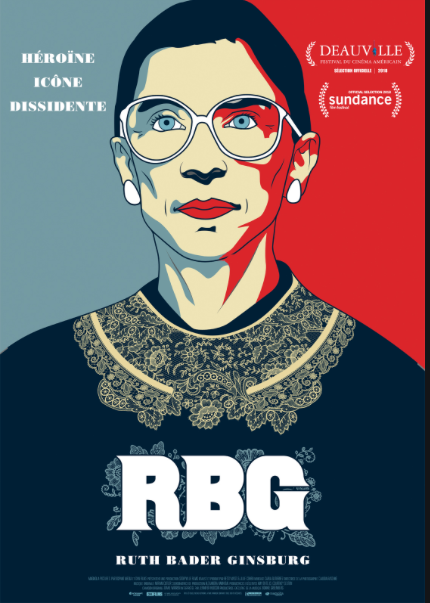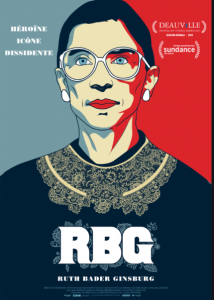 Les 1001 voix de Roger Carel, tribune produced by INA.
Tribute to the great actor  Michael Lonsdale.
Blow-Up by Arte:
Tribute to Ruth Bader Ginsburg
France 24 tribute
New York Times' tribute
The movies she inspired
RBG, directed by Julie Cohen and Betsy West won an Emmy Award in 201, in the category "Exceptional Merit in Documentary Filmmaking".
The second, On the Basis of Sex, played by Felicity Jones as her at the beginning of her career, has been directed by Mimi Leder.
1.
IN YOUR MOVIE THEATERS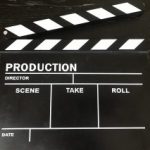 One can avoid watching it
Les choses qu'on dit, les choses que l'on fait, by Emmanuel Mouret: long, overplayed, interminable dialogues, the film is reminiscent of filmed theater.  It looked like a bad Woody Allen's movie.
One may watch
As from September 23rd
Sing me a song, by Thomas Balmès
Stripped, by Yaron Shani
Ondine, by Christian Petzold
Les apparences, by Marc Fitoussi
Blackbird, by Roger Michell
Fin de siècle, by Lucio Castro
Pierre Cardin, by P. David Ebersole, Todd Hughes
Ailleurs (Away), by Gints Zilbalodis
Eleonore, by Amro Hamzawi
As from September 30th
L'ordre moral, by Marrio Barroso, with Maria de Medeiros
À coeur Battant, by Keren Ben Rafael
Josep, by Aurel
La femme qui s'est enfuie, de Sang-soo Hong.
EMMY AWARD 2020 SERIES
Succession (Canal +, OCS)
Euphoria, on NETFLIX
Watchmen (Canal +, OCS)
Schitt's Creek (to come ?)
2. REVIEWS
TWO DOCUMENTARIES AND ONE FICTION
ALL YOU WANT TO KNOW ABOUT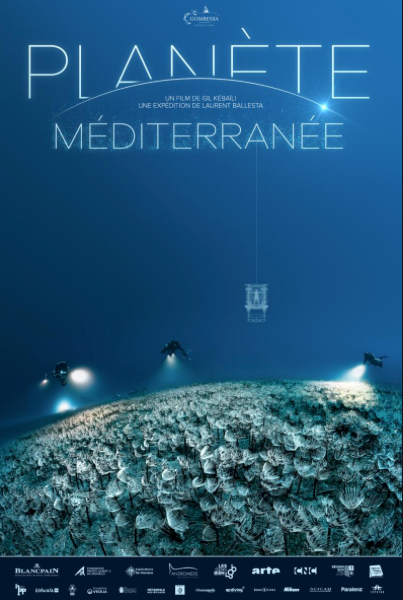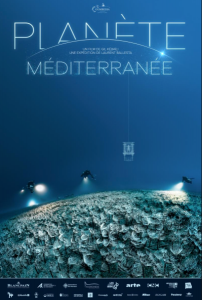 Amongst these two documentaries and one fiction, there is Planète Méditerranée.
The story
Four men lived in confinement for twenty-eight days to explore the depths of the Mediterranean Sea.
Laurent Ballesta, photographer, Antonin Guilbert, marine biologist and professional diver, Thibault Rauby, instructor diver and Yannick Gentil, cameraman diver from Switzerland. Enclosed in a 5m2 chamber, they descend to 100 meters and must breathe a helium-based gas to compensate for the pressure. They can't leave their chamber for almost a month and even their food goes through an airlock before being given to them…
We discover the courage of these men motivated by passion, a taste for discovery and adventure. As Laurent Ballesta once said, "adventure, that romantic word for trouble". The cold is terrible due to the helium and each diving trip is an ordeal.
They dive day and night and we discover with them breathtakingly beautiful seabeds and species photographed for the first time. On the barge that houses them, a team supported them around the clock. The divers made thirty-one dives between 60 and 144 meters deep.
And when they are not diving, the four adventurers have something to do. I spotted books on their shelves: Tristes Tropiques by Claude Levi-Strauss, Éloge de la fuite by Henri Laborit, Les Racines du Ciel as well as Au-delà de cette limite votre ticket n'est plus valable, two novels by Romain Gary.
A must see documentary to watch on ARTE.TV.
Two documentaries and one fiction
Africa Mia by Richard Minier & Edouard Salier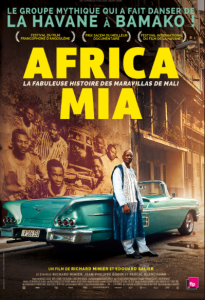 Amongst these two documentaries and one fiction, there is Africa Mia.
The story
Since 1999, Richard Minier has travelled through Mali, Niger and Ivory Coast, filming the members of a unique group: The Maravillas of Mali. This incredible group of Malian musicians,  starring Boncana Maiga, spent eight years in Cuba and recorded an album that has become cult. Like Ry Cooder with The Buena Vista Social Club, Richard Minier sought to bring them together to play together again…
You should listen to their stories about their arrival in Cuba. Fidel Castro and Che Guevara even paid them a visit, with Che acting as the interpreter between Fidel Castro and the musicians.
The struggle of director and music producer Richard Minier to bring this story to life on the screen was worth it.
The life of these musicians was incredible. You have to see this moving documentary about the passion for music, courage, a strong story of a lifetime of friendship between Cuban and Malian musicians.
A light-hearted era, made of music, dance, partying…and which we miss.
To read on line this French interview of Boncana Maïga, on SACEM website.
Two documentaries and one fiction
No Man's Land
By Maria Feldman, Eitan Mansuri, Amit Cohen & Ron Leshem.

Directed by Oded Ruskin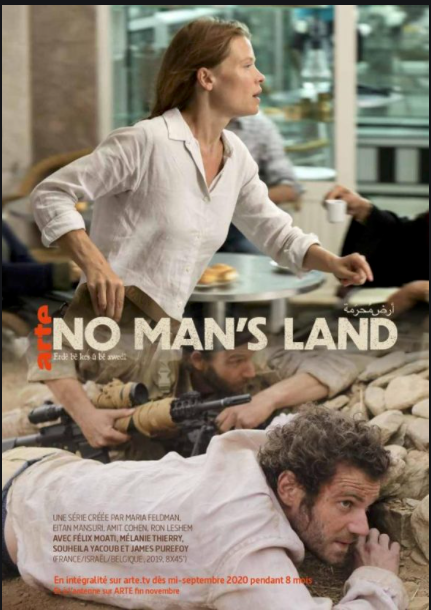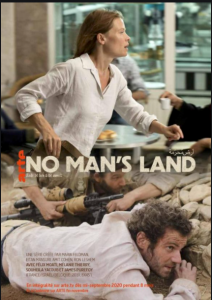 Amongst these two documentaries and one fiction, there is No Man's Land.
The Pitch
Within a bourgeois family, one subject is taboo, the disappearance of their daughter, Anna, supposedly dead in an attack. But while he is in the hospital for an IVF with his wife, Antoine, his brother, comes across a video broadcast on TV about the Syrian conflict where he believes he recognizes his younger sister.
Riddled with feelings of guilt since his presumed death, he decides to go there and find her…
The series
Clever, well filmed and well written, the story takes us to the heart of the Syrian conflict.
In my opinion, no series had ever before captured so well the conflict that began in 2011, be it the Kurdish female fighters or the war against Daesh and the men who make it up.
Without prejudice, the story makes us sympathetic with characters who turn out to be members of the terrorist group. Taking drugs helps them to commit their crimes, just like some Nazis in other times …
The fighters on the good side are fighting alone, with the vision of a free country, which is still not the case today, and whose leader is a man who allowed the use of chemical weapons against his own population, bombed hospitals, used torture…
The characters struggle with their own conflicts, guilt, doubts, prejudices and do not necessarily find what they are looking for…
No Man's Land is a Franco-Israeli co-production, written and directed by Israelis and played by French. This series is the best of this week.
And it is on ARTE.TV.
With Félix Moati, Mélanie Thierry et Souheila Yacoub. 
3.

GOOD TIPS FROM MOVIE 

PROFESSIONALS
First MOOC on French movies and French speaking world.
Why are we sad when series stopped ?
Adapting Le hussard sur le toit.
Click to read the entire article:
The Many Faces of Ethan Hawke | The New Yorker
What It Means to Be 'Writing a Book' | by Li Charmaine Anne | The Brave Writer | Sep, 2020 | Medium
Self-Editing 101: How to Start Your Story | The Startup
Writing and the Creative Life: Why Your Brain Loves Good Storytelling (Part 5) | by Scott Myers | Se
Reader Question: What to do with a 70 page screenplay? | by Scott Myers | Sep, 2020 | Go Into The St
What It Means to Be 'Writing a Book' | by Li Charmaine Anne | The Brave Writer | Sep, 2020 | Medium
4.

YOUR EVENING TV PROGRAM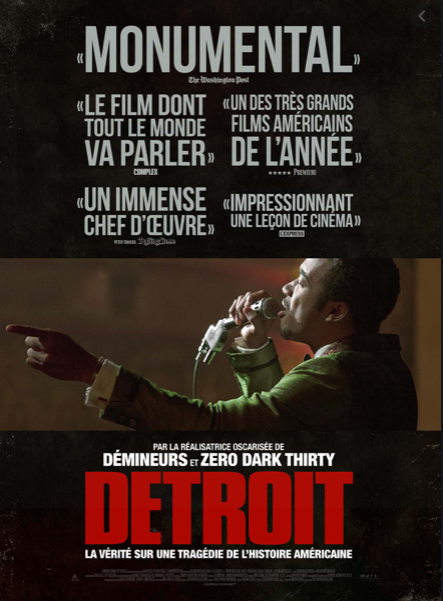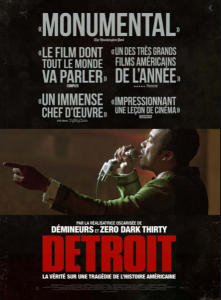 Wednesday 23
TCM: Pat Garett & Billy The Kid
Arte: La séparation, de Christian Vincent, 
CStar : Sherlock
RTL9: Daredevil
Thursday 24
Canal+: The Head
Canal+ Family : Proxima
Arte: Darkmen: Those who kill
W9: Les petits mouchoirs de Guillaume Canet
TFX: La mémoire dans la peau
Chérie 25: Quatre mariages et un enterrement
TCM: L'exorciste
Friday 25
Arte: Commerce Mortel 
suivi d'un documentaire sur Janis Joplin
Saturday 26

Canal + family : Toy Story 4
Sunday 27

TCM: Contact
Paramount : Ali
TF1: Le nouveau stagiaire
Arte: Detroit de Kathryn Bigelow – Suivi d'un documentaire sur Sammy Davis Jr
TF1 Series : The Handmaid's Tale: l'une des meilleures séries jamais réalisées,  adaptée du roman éponyme de Margaret Atwood.
Monday 28
Paramount : Drop Zone
France 5 : Chantons sous la pluie, Singin' in the Rain
Arte : Le Labyrinthe du Silence de Giulio Ricciarelli, suivi de Démineurs de Kathryn Bigelow
Canal+ Décalé : Documentaire sur Pierre Cardin
Tuesday 29
TCM : la bataille de la planète des singes
Paramount : À la recherche de Baby Fisher
France 4 : Les Malheurs de Sophie
Gulli : Chicken Run
TF1 Séries : La série Indidèle, dont j'ai vu la saison 2, une série bien jouée, léchée, que je vous recommande.

Wednesday 30
TCM: Quand meurent les légendes
Paramount : Robinson Crusoé sur Mars
Arte : Eva de Benoît Jacquot
RTL9: Hellboy
5. PLATFORMS : DOCUMENTARIES AND FICTION
Arte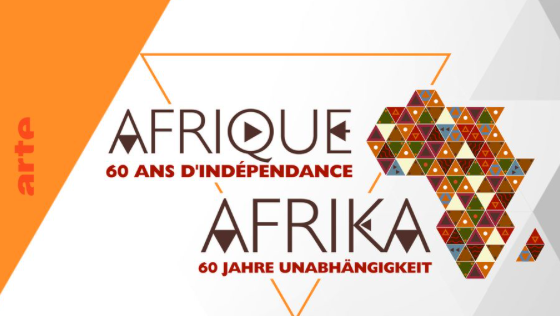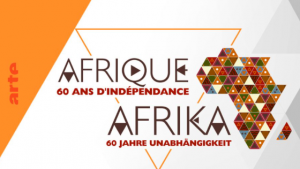 Amongst these two documentaries and one fiction, there are more documentaries & fictions on Arte:
Documentary
Series
18h30 : Le temps d'une rencontre
Movie
Les trois vies de Gunderman de Andreas Dresen (biopic)
La Chaîne Parlementaire
LCP offers you a lot of good documentaries: here
La Cinémathèque Française
On Henri plateform, a cult movie everyday
Jean-Claude Carrière retrospective 
Documentaries and fiction
to stream on 
Netflix
Best Documentary at the Emmy Award this year: The Last Dance, by Jason HeHir
Gims,  by Florent Bodin 
Ratched, now, directed by Evan Romansky.  The series is inspired by Ken Kesey's novel, One Flew over the Cuckoo's Nest adapted on screen by great director Milos Forman, with Jack Nicholson .
The series explores the youth of the cruel nurse Mildred Ratched. Produced by Jacob Epstein, Michael Douglas, Ryan Murphy (Hollywood). With  Sarah Paulson, Sharon Stone.
I have seen this beautiful series (the aesthetic remind me of  Mad Men ), ultra-violent and very well played, obviously inspired by Hitchcock (we think of Psycho of course). But we don't find the kindness of Hitchcock's characters and that is cruelly missing on the screen…
Enola Holmes, by Harry Bradbeer, as from September 23rd
The boys in the Band, by Joe Mantello, as from September 30th, with Jim Parsons (Hollywood), Zachary Quinto, Matt Bomer, Andrew Rannells, Charlie Carver, Robin de Jesús, Brian Hutchison, Michael Benjamin Washington, and Tuc Watkins.
La révolution, by Aurélien Molas, as from October 16th
Chicago trial 7, by Aaron Sorkin, as from October 16th, with Sacha Baron Cohen,Joseph Gordon-Levitt, Frank Langella, Eddie Redmayne, Mark Rylance, Jeremy Strong, Yahya Abdul-Mateen II, Michael Keaton, John Carroll Lynch & Alex Sharp.
Documentaries and fiction
to stream on
Prime Video
A documentary on Mylène Farmer, L'Ultime création, by Mathieu Spadaro, as from September 25th
The Lie, by Joey King
Dating amber,  by David Freyne
Rebecca, by Ben Whitley, a new adaptation of Daphne du Maurier 's novel
Documentaries and fiction
to stream on
Canal +
The Head, de Àlex Pastor et David Pastor, dès le 24 septembre
Documentaries and fiction
to stream on
DISNEY +
The Mandalorian (season 2), by Jon Favreau.
Miraculous in New York
Wandavision
Documentaries and fiction
to stream on Apple TV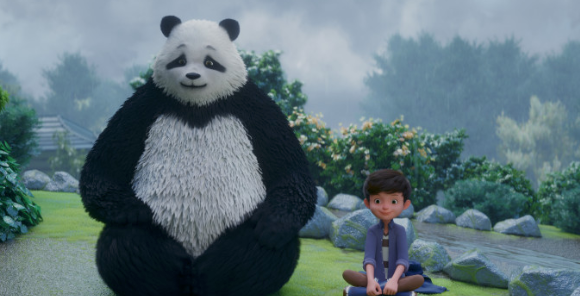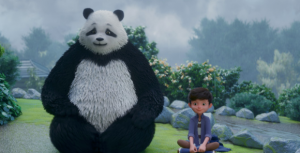 Tehran, as from September 25th, by FAUDA 's screenwriter, Moshe Zonder. I am looking forward to watching it !
StillWater,  animated series adapted from "Zen Shorts" by Jon J. Muth, as from December 4th.
6. 

NEWS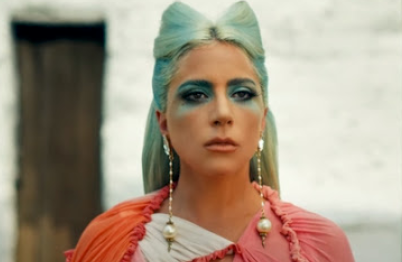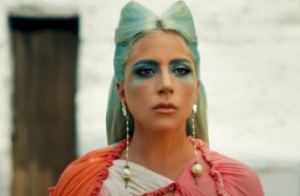 M6 interdite en Algérie because of the broadcast of a documentary on the popular protest movement, called "hirak", in this country.
New Lady Gaga album, 911, and a short movie:
Your Honor

, directed by  Edward Berger (date of release not given yet)

7. 
MOVIES' EVENTS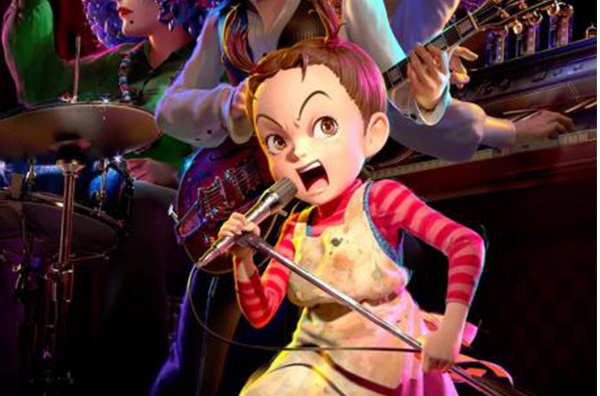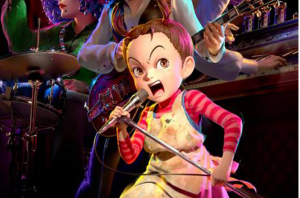 The Paris Israeli Film Festival will take place from November 25 to 29 this year at the Majestic Passy as every year.
At the cinema LE LOUXOR in Paris, programming of films selected for ACID CANNES 2020.
The boom of series at the San Sebastian Festival
The 9th edition of the Bordeaux International Independent Film Festival will be held from 14 to 19 October 2020. Program here.
The Louis Lumière Festival will take place in Lyon from October 10 to 18, with a Prize awarded to the Dardenne Brothers, two meetings, with Viggo Morttensen and Oliver Stone. Aya et La Sorcière, by Gorô Miyazaki, from Ghibli Studios will be presented at the festival
The Annecy Italian Film Festival is online. It takes place from September 21st to 27th.
War on Screen, the International Festival of Cinema on Conflicts will take place from September 29 to October 4 in Châlons-en-Champagne.
The Festival des films de voile et voiliers in Les Sables d'Olonne will take place from October 30 to November 1. More information, program, here
The ten films to be seen at the New York Film Festival that is currently taking place.  The website of the Festival
Go and watch movies !