Movies, series and identity. This week, the main subject is identity. Who are we ? What are we made of ?
On the bilingual Movieintheair blog, I do for you a press review every Wednesday and keep the best of the national and international audiovisual news.
This week, many events have taken place in the audiovisual world:
The death of Diana Rigg and many tributes to the actress.
Jude Law triumphed at the American Film Festival of Deauville in The Nest, directed by Sean Durkin, a remake of the American film The Nest (Il Nido) already directed in 2019 by de Roberto De Feo.
Nomadland, directed by Chloé Zhao, won the Golden Lion at La Mostra in Venice.
The trailer of Woody Allen's next film, Rifskin's Festival has finally been released as well as the trailer of Dune, Denis Villeneuve's new adaptation.
Long way up, a documentary broadcast on Apple TV from September 18, created and produced by Ewan Mc Gregor.
A new trailer for season 3 of the series Les Shtisel.
The Alice Guy Prize was awarded to director Mounia Meddour for her film Papicha, in the attending of Marianne Slot, Yann Arthus-Bertrand, Julie Gayet, Jordan Mintzer, Emmanuel Denizot.
Many films are coming out in cinemas, new series on your platforms.
So here are the new movies in theaters, films to see in your movie theaters, new series, the best of your TV programs and all the news from the festivals.
Movies, series, identity
TRIBUTE TO DIANA RIGG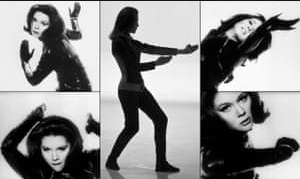 Diana Rigg : a great theater actress, ennobled in 1994. She was one of the first heroines to fight on the screen as Emma Peel in The Avengers alongside Patrick Macnee and played Lady Olenna Tyrell in five seasons of Game of Thrones. She confessed that she liked to play the roles of "bad girls".
 "The Guardian" 's tribute to Diana Rigg
1.
IN YOUR MOVIE THEATERS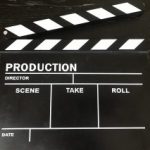 I have chosen for you:
Une nuit au Louvre: Léonard de Vinci.: A documentary by Pierre-Hubert MARTIN on the Leonardo da Vinci exhibition is coming to the cinema from September 16 to 22.
Honeyland, by Tamara Kotevska.
Les choses qu'on dit, les choses que l'on fait, by Emmanuel Mouret
Antoinette dans les Cévennes, by Caroline Vignal
La Maquisarde, by Nora Hamdi.
Africa Mia, by Richard Minier
And still
Tenet, by  Christopher Nolan.
Review here
As from September 23rd
Les apparences, by Marc Fitoussi
Blackbird, by Roger Michell
As from September 30th
L'ordre moral, by Marrio Barroso, with Maria de Medeiros
Josep, by Aurel
La femme qui s'est enfuie, by Sang-soo Hong.
Mon grand-père et moi, comédie de Tim Hill,  with the great Robert de Niro,
October
Yalda, la nuit du pardon, by Massoud Bakhshi, dès le 7 octobre.
ADN, by Maïwen, as from October 28th
AWARDED AND EXPECTED MOVIES
The Nest, by Sean Durkin , expected in January 2021
Nomadland, by Chloé Zhao, inspired by  "Surviving America in the Twenty-First Century" by Jessica Bruder published in 2017. With Frances McDormand, David Strathairn. Expected December 30th.
Rifkin's festival, by Woody Allen, as from September 18th.  Inrocks's review  here
Dune, by Denis Villeneuve, with Timothée Chalamet, expected in November 2020.
Giants being lonely, by Great Patterson
2. REVIEWS
MOVIES, SERIES, IDENTITY
ALL YOU WANT TO KNOW ABOUT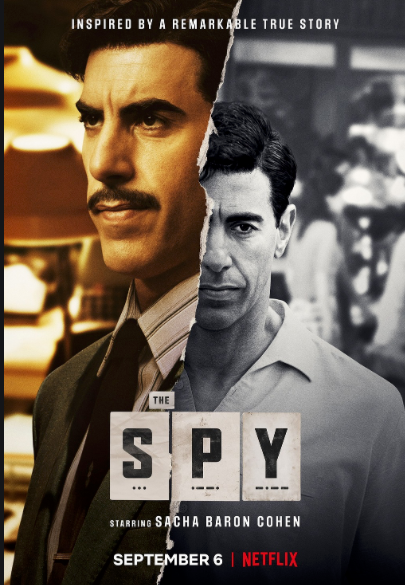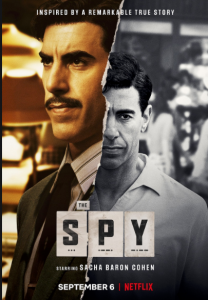 THE SPY, by  Gideon Raff, and Max Perry
Produced by Alain Goldman and Sacha Baron Cohen
Who is Sacha Baron Cohen ?
Seen in Borat, Brüno, Ali G, Erran Morad, the Admiral General Aladeen and known for his stance and his taste for provocation, Sacha Baron Cohen, English actor is the man of all extremes. He is, indeed, one of the rare actors taken for one of his characters to have been attacked in the street.
Coming from an Ashkenazi family who emigrated to Israel on his mother's side (he speaks fluent Hebrew) and English on his father's side, he grew up in England and during his studies wrote a thesis on the American civil rights movement. Inspired by Peter Sellers, his role model, he created television shows in which he played several roles, and won numerous awards for his performances in England, Germany and the United States.
Recently, he has become "himself" again, so to speak, and no longer appears disguised or provocative on the sets but as a committed actor, concerned about the rise of racism and anti-Semitism.
Sacha Baron Cohen is currently playing the lead in two series, The Spy, which I'm talking about here, and in a second to come, The Trial of the Chicago 7, starting October 16 on Netflix. He will return in 2021 with Borat 2, his way of making fun of the world.
Brut dedicates the video below to him.
Pitch
The true story of Eli Cohen is the first Israeli spy to successfully enter Syria.
The series
In the role he plays in The Spy, Sacha Baron Cohen cannot help but once again play two roles.
Eli Cohen is the first Israeli spy to successfully enter Syria. He was so successful in integrating into Syrian society that he became Chief Advisor to the Minister of Defense.
The Spy is one of the most successful series that we have seen recently. The reconstructions of the locations and the depth of all the characters ensured that one becomes attached to it from the very first episode.
Dan Peleg, the tormented Mossad recruiter, played by Noah Emmerich (The Americans…), Eli's wife, played by Hadar Ratzon-Rotem and Sacha Baron Cohen form a trio of genuine actors who trigger emotions in each episode.
The question of identity is at the heart of this series, as it is for the actors. The spies sometimes end up not knowing who they are just like the actors, sometimes at the edge of madness. Sacha Baron Cohen is one of these actors but he has control over everything.
He was nominated for the Golden Globes in 2020 for his performance in The Spy.
Diana Rigg told the BBC in 2016 that the secret of good acting was "Measure the distance between you and the role, and fill that distance, fill it with the truth", (source Stéphanie Pierre in "Le Monde"). Sacha Baron Cohen has mastered this art and with the help of his roles, sets out to break appearances, to destroy deep-seated lies that are prejudices.
NETFLIX
MOVIES, SERIES, IDENTITY

LES SHTISEL
CREATED BY ORI ELON and YEHONATAN INDURSKY
ON PRIME VIDEO
Pitch
In Jerusalem, we follow the tribulations of the ultra-Orthodox family, the Shtisel, whose widowed father, Shulem, and son (the youngest) Akiva are the main characters.
The series
Preceded by a very good reputation, this series created in 2014 fights prejudice by showing ultra-orthodox Jews in their daily lives. The elderly father, Shulem,  is a teacher in a school, he is a widower and wants his youngest son Akiva to get married. Akiva likes to draw and falls in love, but not with the woman who is destined for him .
The characters, both women and men, are looking for meaning in their lives. Indeed, religion – despite extreme practice – is not enough to fill their happiness because happiness is found on earth, with those who are dear to us.
The series succeeds in its bet, and denounces, by small touches, some practices, always with humour and great sensitivity. All themes are addressed: the role of women, the position of ultra-Orthodox in Israel, their vision of society.
We are pleased to see Dov Glickman (Shoelaces), Shira Haas (nominated for an Emmy Award this year for her role in Unorthodox, she plays in Foxtrot, and The Zookeeper's Wife currently on Netflix) and Michael Aloni, seen in When heroes fly (also on Netflix).
With Dov Glickman, Michael Aloni, Shira Haas…
Exclusive trailer of season 3 of Shtisel, soon on Netflix
3.

GOOD TIPS FROM MOVIE 

PROFESSIONALS
All you want to know about Engrenages
Alice Guy, the first woman director in the world, of fiction since the invention of cinema: a program to be listened on France Culture. She did between 1000 and 8000 movies
Click to read the entire article:
'Starship Troopers' Was A Warning To America | by John DeVore | Humungus | Sep, 2020 | Medium
The Business of Screenwritng: I can do that! | by Scott Myers | Medium
5 Ways to Immediately Become a Better Writer | by Nicolas Cole | Better Marketing | Sep, 2020 | Medi
4.

YOUR EVENING TV PROGRAM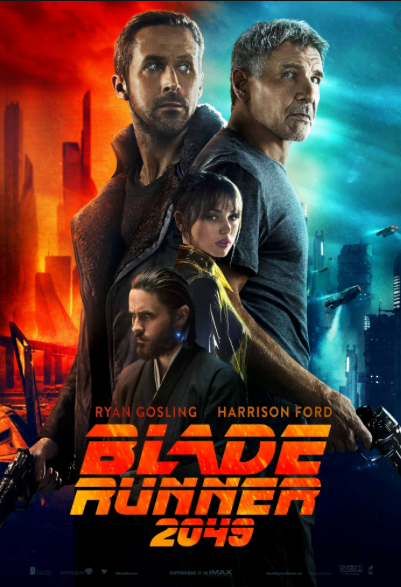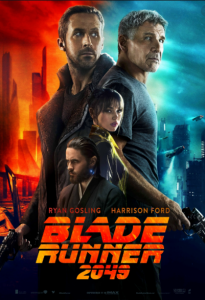 Wednesday 16
TCM: True Grit, des Cohen Brothers
Arte: A Valley of love, de Guillaume Nicloux, avec Gérard Depardieu et Isabelle Huppert
CStar : Sherlock
RTL9 : Constantine, de Francis Lawrence, avec Keanu Reeves
Thursday 17
TCM: There will be blood, de Paul Thomas Anderson
Arte: Darkmen: Those who kill
W9: Ne le dis à personne, de Guillaume Canet
Friday 18
TCM: Calculs meurtriers
Arte : Question d'estime de Dirk Kummer  followed by a documentary on  Jimmy Hendrix by Bob Smeaton
Saturday 19

TCM: De l'or pour les braves
Paramount : Flight
Arte :  Laurent Ballesta, Planète Méditeranée : a very expected documentary
Sunday 20
TCM: Speed
TF1: Black Panther, de Ryan Coogler, avec Chadwick Boseman
France 2: Blade Runner 2049, by Denis Villeneuve
Arte : L'Ivresse du pouvoir by Claude Chabrol
W9: Prometheus
TF1 Series : The Handmaid's Tale
Monday 21
Canal+ Cinema: El Reino
France5 : Room with a view
Arte : Tucker, by Francis Ford Coppola
OCS  :Lovecraft country
Tuesday 22
TCM: La conquête de la Planète des singes
Canal+ : Hors Normes
France 4 : M Batignole
Wednesday 23
TCM: Pat Garett & Billy The Kid
Arte: La séparation, de Christian Vincent, 
CStar : Sherlock
RTL9: Daredevil
5. PLATFORMS: MOVIES, SERIES AND IDENDITY
Arte 
Documentary
Transit in Havana: Trans women fight for their rights. To watch here
Dries Van Noten, le maître flamand de la mode.
The "New York Times" and Donald Trump:  to watch here.
Sans frapper, on sexual abuses, by Alexe Poukine.
Movie
La traversée de l'ombre, de Marcel Gisler: how to change psychiatry view ?
La Chaîne Parlementaire
LCP offers you a lot of good documentaries: here
La Cinémathèque Française
On Henri plateform, a cult movie everyday
Movies, series, identity
to stream on 
Netflix
Good times, by Safdie Brothers.
Ratched,
as from September 18th, by Evan Romansky.  The series is inspired by Ken Kesey's novel, One Flew over the Cuckoo's Nest adapted on screen by great director Milos Forman, with Jack Nicholson . The series explores the youth of the cruel nurse Mildred Ratched. Produced by Jacob Epstein, Michael Douglas, Ryan Murphy (Hollywood). With  Sarah Paulson, Sharon Stone.
Enola Holmes, by Harry Bradbeer, as from September 23rd
Emily in Paris, as from October 2nd created by  Darren Star (Sex and The City)
The boys in the Band, by Joe Mantello, as from September 30th, with Jim Parsons (Hollywood), Zachary Quinto, Matt Bomer, Andrew Rannells, Charlie Carver, Robin de Jesús, Brian Hutchison, Michael Benjamin Washington, and Tuc Watkins
Barry Seals, by Doug Liman, with Tom Cruise, as from September 16th
Devil all the tie, by Antonio Campos, adapted from the eponymous novel written by  Donald Ray Pollock, with Tom Holland, Robert Pattinson,as from September 16th.
The Last Word, by Aron Lehmann and Carlos V. Irmscher, as from September 17th
La révolution, by Aurélien Molas, as from October 16th
Chicago trial 7, by Aaron Sorkin, as from October 16th, with Sacha Baron Cohen,Joseph Gordon-Levitt, Frank Langella, Eddie Redmayne, Mark Rylance, Jeremy Strong, Yahya Abdul-Mateen II, Michael Keaton, John Carroll Lynch & Alex Sharp.
Movies and series
to stream on
PRIME VIDEO

 
A documentary on Mylène Farmer, L'Ultime création, by Mathieu Spadaro, as from September 25th
Tout près des Étoiles, on PSG football team, by Manuel Herrero.
Movies and series to stream on
Canal+
Edmond, de Alexis Michalik, as from September 18th
Amanda, by Mikhaël Hers, as from September 21st
Vivarium, de Lorcan Finnegan, avec Imogen Poots, Jesse Eisenberg, Eanna Hardwicke
Movies and series to watch on
Disney+
Clouds,  by Justin Baldoni, inspired by the story of the musician Zack Sobiech.
The one and only Ivan, by Thea Sharrock, with  Bryan Cranston, Angelina Jolie, Sam Rockwell, Danny DeVito.
The Mandalorian (season 2), by Jon Favreau.
Movies & series to watch
on Apple TV
Long way up, by Ewan McGregor and Charley Boorman
6. 

NEWS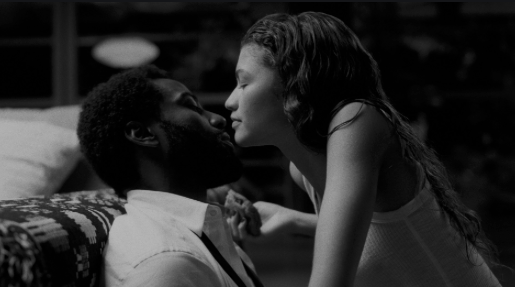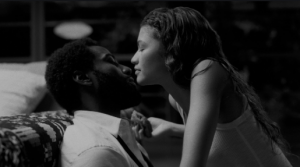 Netflix bought Malcolm and Marie's movie , starring John David Washington and Zendaya (soon to be featured in Dune), the first film shot in full containment, directed by Sam Levinson. Read the article in Figaro
TV5MondePlus: the creation of a platform to promote the French-speaking world. All on line programs..
The Oscars: The best film is now subject to diversity criteria. More information here.
Six documentaries to see on fashion designers, chosen by Les Échos.
The release of Wonder Woman is postponed to Christmas in the United States.
Discover the short film spin-off of the series The Boys season 2.
Our Time Machine : a documentary on art, family and madness (The Guardian)
Pieces of a woman, by Kornél Mundruczó, with Shia Labeouf, Vanessa Kirby, produit par Martin Scorsese. The story of woman facing mourning.
Favolacce, by Damiano et Fabio D'Innocenzo, Ours d'Argent  for the best scenario at La Berlinale 2020, expected in February 2021.
7. 
MOVIES' EVENTS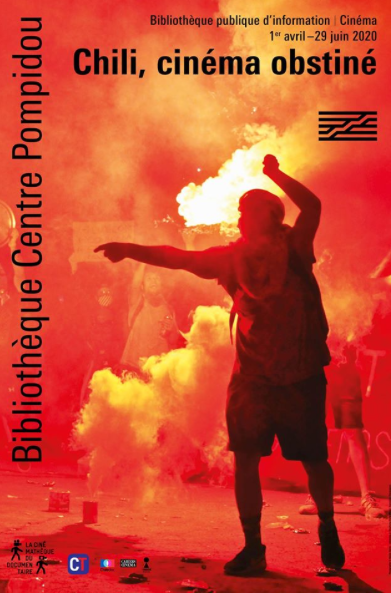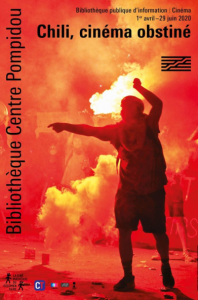 In Toronto, le TIFF takes place until September 19 and opened with American Utopia by Spike Lee. "France Info" review here.
The Champs Élysées Film Festival 2020 is back in movie theaters from September 18 to 20 at the movie theater L'Harlequin. All the movies here.
The winners of La Mostra de Venise here
The winners of  Festival du Cinéma Américain de Deauville here.
War on Screen, as from September 29th till October 4th, International Festival  on conflicts will take place in Châlons-en-Champagne.
The Tv Fiction 2020 Festival is to come from Septembre 16th till September 18th and will take place in Paris.
The Louis Lumière Festival will take place in Lyon from October 10 to 18, with a prize awarded to the Dardenne Brothers, two meetings with Viggo Morttensen and Oliver Stone. Programm 
The Sailing and Sailing Boat Film Festival in Les Sables d'Olonne will take place from October 30th to November 1st. More information, programm here
At BPI, a retrospective on Chile and Chilean documentary filmmakers.  Information here.
Go and watch movies !