This week, your films are about rebellion.
On the bilingual Movieintheair blog, I do for you a press review every Wednesday and keep the best of national and international audiovisual news.

Your movies and series to watch this week
about rebellion
YOUR WEEKLY NEWS:
Israeli series "On the Spectrum" arrives on HBO Max.
The shooting of season 2 of the comedy series UFO(S) (12×30′) started on Monday 29 March in Belgium for the "Original Creation" label of Canal+. If you have missed the first season, go and watch it, it's funny and original.
Netflix is about to close a deal to produce two sequels to the crime film Knives Out  (2019), which Rian Johnson will direct, still starring Daniel Craig as detective Benoit Blanc.
ONLINE FESTIVALS
43rd edition of the International Women's Film Festival of Créteil to be held till 11 April 2021.
MOVIES AND SERIES
ALL YOU WANT TO KNOW
ABOUT
YOUR  FILMS
ABOUT REBELLION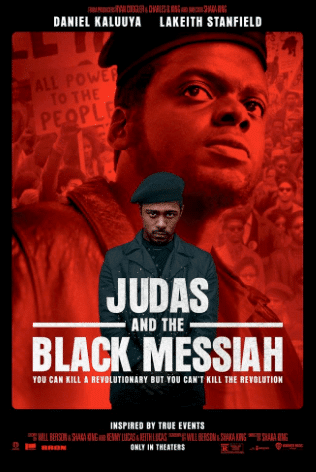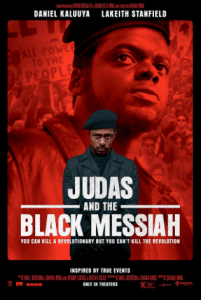 Judas and The Black Messiah
Directed by Shaka King, based on a story by Kenny Lucas and Keith Lucas
Synopsis
William "Bill" O'Neal, a 17-year-old car thief, poses as an FBI agent to make his robberies easier.
He is caught red-handed in 1966 with a fake FBI agent's card. Special Agent Roy Mitchell of the FBI, offers to drop the charges against him if he works undercover for the bureau.
O'Neal is assigned to infiltrate the Illinois section of the Black Panther Party (BPP) and its leader, Fred Hampton.
The film
Judas and The Black Messiah alternates between the testimony of Bill O'Neal, nicknamed Wild Bill by his "friends" in the BPP, on television in 1989, a traitor to the BPP, and the events that took place between the beginning of his infiltration in 1966 and the assassination of Fred Hampton in 1969.
Fred Hampton, played by Daniel Kaluuya (Get Out) is inhabited. He plays this angry man, in total rebellion against the American society of the time, where police violence is daily.
Very young, Fred Hampton joins the BPP and in order to amplify the revolt salted with the gangs. He sets up a free school and clinic for all members.
He shows that racism is a pretext to partition the classes and to show that the real struggle is social. His oratorical jousts galvanized the crowds. Little by little, American Latinos and the underprivileged white classes joined him.
Fred Hampton meets his companion Deborah Johnson, (today Akua Njeri), played by Dominique Fishback, during a meeting.  She was a poet. Poetry, words and the cause bound them.
Edgar Hoover wanted the definitive death of the party and its leader, played here by Martin Sheen.
1969
On December 4, 1969, police officers entered the house where Fred Hampton was sleeping and murdered him while he was sleeping. The assassination was made possible by the treachery of Bill O'Neal, who had become Fred Hampton's bodyguard.
99 shots were fired by the police and to top it all off, the BPP members were charged with attempted murder of the police.
Many members of the BPP as well as Fred Hampton and Mark Clarck, who headed the section, were murdered.
Fred Hampton was twenty-one years old. His wife, eight and a half months pregnant, was nineteen. She is still alive today and her son continues the sadly necessary fight against police violence.
The survivors and mothers sought compensation in 1971, and it was not until 1982 that they were paid $1.85 million, and pointing to a "conspiracy to deny the Black Panthers their civil rights".
News
The "Judas" Bill O'Neal, played by Lakeith Stanfield and Jesse Plemons as Roy Mitchell, both play their roles perfectly, ambiguous for Bill O'Neal, as an agent who does his duty are both perfect.
This film deserves all the superlatives that lead to six nominations at this year's 93rd Academy Awards, including Best Feature Film, with Stanfield and Kaluuya both nominated in the Best Supporting Actor category.
We will see the results  on April 25.
For his performance, Kaluuya won Best Supporting Actor at the Golden Globes, Critics' Choice Award, Screen Actors Guild Awards, and was nominated for a BAFTA Award.
The soundtrack is incredible, composed by Mark Isham and Craig Harris.
On April 24 on Canal + Cinéma and as from April 27 on Canal +.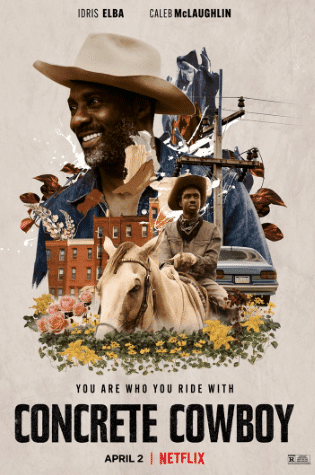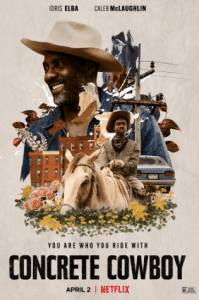 Concrete Cowboy
Directed by Ricky Staub, adaptation of the novel Ghetto Cowboy by Greg Neri.
Synopsis
Cole is a bad student. For the umpteenth time, his mother picks him up from the high school where he was expelled for fighting. When he gets in the car, Cole discovers a bag with his clothes in it.
His mother drops him off at his father's house in suburban Philadelphia. And when he enters the room where he lives, Cole discovers that his father lives with…a horse.
The film
The story takes place in a community of urban African-American cowboys for once in a genre (yet another one!), the Western, largely dominated by white representation.
In Concrete Cowboy the father, Harp, played by Idris Elba and the son Cole (for Coltrane), played by the brilliant Caleb McLaughlin ("Stranger Things") do not know each other.
The son, Cole, is angry at him for not taking care of him and the father is silent. He is only interested in horses.
Cole, in the midst of his rebellion, wanders around at night with a childhood friend who is a drug dealer. By day, he cleans the stables and grows fond of the horses.
Just as in The Mustang, where the character found salvation in a mustang, Cole is the only one who can get close to a devious horse and becomes fond of it and these people, lost cowboys whose only love is their horse and their community.
Ricky Staub filmed people -most of them not actors – who still live in the last remaining barns in the Philadelphia suburb of Fletcher Street and who, as real estate grows, are being driven out and forced to move.
This rebellious, very poor, freedom-loving community finds resilience in its love of horses and is filmed sublimely. The light, the colors and the camera close to the characters, to these abandoned places, take us to the heart of this story where paternity, redemption and discovery of freedom and adventure thanks to the horse are mixed.
The music, very strong, is signed Kevin Matley.
Now on Netflix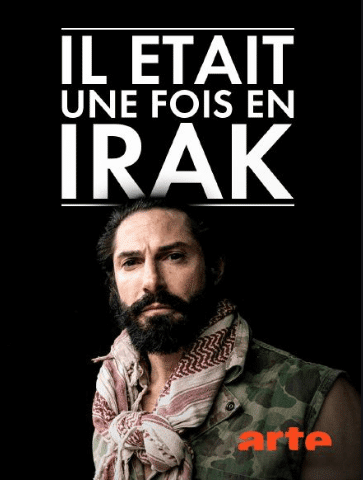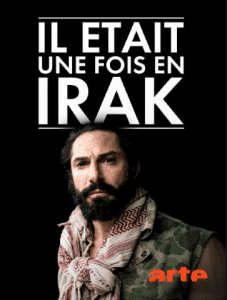 Il était une fois en Irak 
Directed by James Bluemel, on Arte.tv till March 2022
This documentary in three parts, The War-Insurgency-Consequences, is extraordinary.
It looks back at the weeks leading up to the 2003 U.S.-British invasion, the chaos left after they left until the arrival of Daesh in 2017, and their situation today.
For more than three hours, civilians, Iraqis, military personnel and war reporters testify about the atrocities they suffered, saw or committed, about their daily lives for fifteen years.
Waleed Rabiah, a fan of America before 2003, tells how his fascination with the West turned into a nightmare when civilians were massacred. Omar Mohammed, a young historian, tells how he was secretly filming (called Mosul Eye, no one knew his réal name) the exactions of the jihadists before being forced to leave. He is only 33 years old today but has already lived through everything… A former adviser to Saddam Hussein and a woman farmer, all testify to this period.
An impossible rebellion
"Having arrived with the hope of helping to rebuild a democratic Iraq, Lieutenant Colonel Nate Sassaman has seen his efforts at dialogue reduced to nothing over the months. Broken by the feeling of having contributed to the destruction of a country, he left the army today. Among the soldiers who flushed out Saddam Hussein was an Iraqi volunteer who had taken refuge in the United States. Now a car salesman, Samir al-Jassim remembers what it felt like to face the deposed dictator. Dexter Filkins describes the rise of the attacks, after the decision to "de-Baathize" the country, followed by the demobilization of some 400,000 soldiers, completed the groundwork for the insurgency. Soon after, the journalist, who teams up with Ashley Gilbertson, accompanies soldiers in the terrible battle of Fallujah. A young mother, Nidhal Abed, and her 2-year-old son were unable to leave the city, like most poor families…" (source: http://www.film-documentaire.fr)
An essential must-see documentary, which received the Best Documentary Award at the Rose d'Or International Festival in December 2020.
The link to watch this documentary here
2. 
YOUR MOVIES
AND SERIES TO COME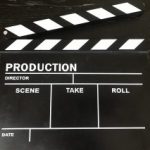 TRAILERS
The Handmaid's Tale, season 4, April 28th
Percy vs Golliath, by Clarck Johnson, avec Christopher Walken.
Chains of fools, by Susan Lori-Parks, with Cynthia Erivo
Exterminate all the brutes, by Raoul Peck
Mainstream, by Gia Coppola
3.
WEEKLY TIPS & OPINIONS
FROM 

PROFESSIONALS
 WRITERS, SCREENWRITERS, DIRECTORS, COMPOSERS…
How They Write a Script: Billy Wilder  by Scott Myers
«Comme une vague»: le bonheur d'être submergé | Le Devoir
Tahar Rahim, ce Français qui réussit à Hollywood | Les Echos
4.
YOUR WEEKLY PROGRAM
APRIL 7th TO APRIL 14th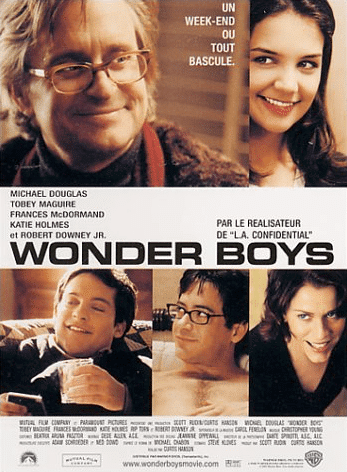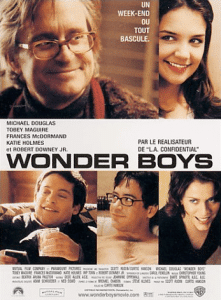 Wednesday 7
C8: Nous nous sommes tant aimés
Star : Alien : Covenant
6Ter : Michael Clayton
Thursday , April 8
Arte : Baghdad central : à voir !
M6 : Seven sisters
TMC: Ocean 13
Chérie 25 : Jeux de pouvoir
Friday 9
6Ter: L'été meurtrier
Saturday 10
Arte : La-veritable-histoire-de-d-artagnan
Sunday 11
Arte : Quand les aigles attaquent
TF1: Ant Man
C8: Touchez pas au grisbi
TFX: Hibernatus
TF1 Series : Gravity
Monday 12
Arte : Wonder Boys, avec Michael Douglas 
France 3 : Un sac de billes
Tuesday 13
Arte : Gluten, l'ennemi numéro un
TF1 : Le labyrinthe
Wednesday 14
Canal+ : Escape from Pretoria
TFX: Maman j'ai raté l'avion
5.
ON YOUR PLATFORMS
(rebellion) 
ARTE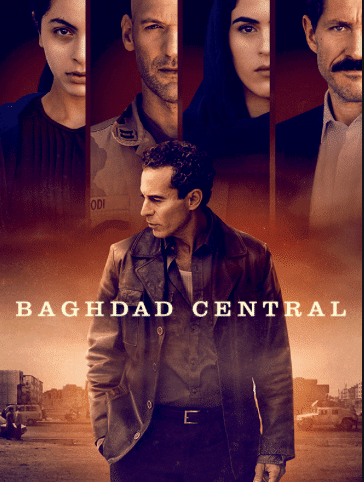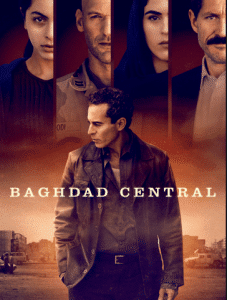 DOCUMENTARY
Libres : une série sur les femmes
Through the friendship between the actress Delphine Seyrig and the video artist Carole Roussopoulos, their struggles and their subversive images, a vibrant tribute to the "enchanted" feminism of the 1970s, joyous and crazy.
SERIES
Baghdad Central– With Waleed Zuaiter (Homeland, Omar) & Corey Stoll (House of Cards).
New series, adapted from the novel by Elliot Colla and directed by Stephen Butchard.
Fluide , short love stories,created by Thomas Cadène & Joseph Safieddine.
MOVIE 
De-l-or-en-barres, by Charles Crichton, with Alec Guinness
Les bien aimés, by Christophe Honoré, with Catherine Deneuve & Chiara Mastroianni
How to steal a Million by  William Wyler, with Audrey Hepburn, music by John Williams
Niagara, by Henry Hathaway with Marilyn Monroe et Joseph Cotten
La Chaîne Parlementaire
LCP offers you a lot of good documentaries: here
La Cinémathèque Française
All retrospectives are postponed.
On Henri plateform, a cult movie everyday
Your movies and series 

to watch
 on NETFLIX
(rebellion) 
(CLICK ON THE LINK TO WATCH THE TRAILER)
Not a game, by Jose Gomez
The Irregulars, by Tom Bidwel
Blade Runner 2049, by Denis Villeneuve, April 14th
Shadow and bone, on April 23rd
Stowayway, by Joe Penna, with Anna Kendrick, Toni Colette, on April 22nd
Professor Marston and the wonder women, on April 2Oth, by Angela Robinson
Zéro, on April 21st, by Kevin Smith
Yasuke, the story of an African Samouraï , by Takeshi Koike on April 29th
Monster, by Anthony Mandler, starring Kelvin Harrison, adapted from the novel of the same name by Walter Dean Myers, opens May 7.
Your movies and series

to watch
on Prime Video
(rebellion) 
La Templanza, by Susanna Lopez Rubio & Javier Holgado
Invincible, by Robert Kirkman
Frank of Ireland, on April 16th with Domhnall Gleeson
Without remorse, by Stefano Sollima, with Michael B. Jordan, on April 30th
Belgravia, by Julian Fellowes, as from April 27th
Your movies and series

to watch
on Canal+
(rebellion) 
City on a hill (now)
A teacher , by Hannah Fidell
Mare of East Town, April 19th, with Kate Winslet (HBO's "Mildred Pierce"), by Brad Ingelsby ("The Way Back"), directed by Craig Zobel (HBO's "The Leftovers")
The Flight Attendant, at last , on April 27th, series adapted from Chris Bohjalian's novel.
VOD:
Wonder Woman 1984, by Patty Jenkins
Listen to the French podcast about  Gal Gadot.
Your movies and series  to watch on

 
Starzplay
(rebellion) 
We are who we are (review here), by Luca Guadagnino.
The Luminaries, adapted from the eponymous novel by Eleanor Catton with Eva Green
The Girlfriend experience, produced by Steven Soderbergh, directed by Anja Marquardt
Your movies and series

 to watch on
Apple Tv
(rebellion) 
The year earth changed, by David Attenborough, directed by Tom Beard
The Banker, by George Nolfi
See, série créée par Steven Knight
Mosquito Coast, on April 30th, by Neil Cross.
Your m

ovies and series 

to watch on
SALTO
(rebellion) 
The Grave
Cellule de crise
Your m

ovies and series 

to watch on
DISNEY+
(rebellion) 
Big Shot, created by David E Kelley (The Big Sky, Pretty Little Liars…) with John Stamos, on April 16th
Sweetbitter , created by Stephanie Danler (now and an expected season 2)
Cruella, by Craig Gillespie, with Emma Stone
The Falcon and the winter soldier, by Kari Skogland 
Loki, created by Michael Waldron, with Tom Hidelston & Owen Wilson
Stay safe !
Subscribe to the weekly newsletters to keep up !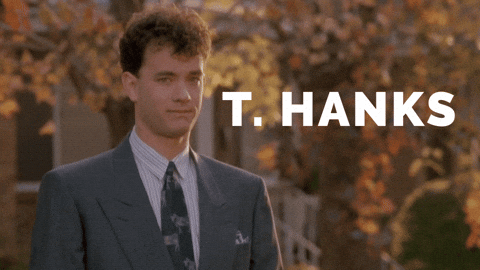 [contact-form to="contact@movieintheair.com" subject="Subscribe to the newsletters"][contact-field label="Subscribe here : Name" type="name"][contact-field label="Email address" type="email"][/contact-form]