This week, I chose to speak to you about challenge in movies. Characters in movies are facing challenge which seem almost impossible.
Maybe this newsletter will be outdated tonight but please keep watching movies.
On the bilingual Movieintheair blog, I do for you a press review every Wednesday and keep the best of national and international audiovisual news.

New movie directed and played by George Clooney,  The Midnight Sky, soon broadcast on Netflix, (trailer below)
A musical, The Prom, soon on Netflix, with Meryl Streep & Nicole Kidman (everywhere this week with The Undoing series directed by Susanne Bier, trailer below)
A focus on the Danish Director Susanne Bier
Sofia Coppola's movies, On the Rocks, is on AppleTV now.
A Premiere festival in independent movies of Paris from November 2 to 10.
Many films are coming out in theaters, new series on your platforms.
Here are the new movies in theaters, the movies to see in theaters, the new series.  The best of your television programs and all the news of the festivals.
BEST MOVIES & SERIES OF THE WEEK
1. REVIEW
ALL YOU WANT TO KNOW ABOUT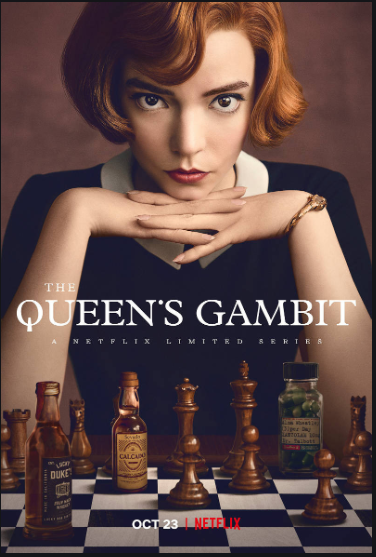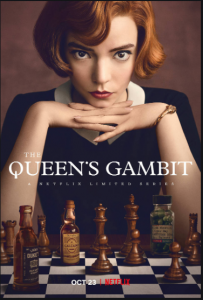 The Queen's Gambit,
by Scott Frank et Allan Scott
(mini series)
Pitch
Beth Harmon 'story, an orphan who learns chess at the age of nine and finds out that she has a passion and a gift for the game.
"The Queen's Gambit" is based on the eponymous novel written by Walter Tevis.
WHAT ABOUT THE SERIES ?
Terribly addictive, the series has, alas, to be seen in several times –  because of sleep-. The actress, Anya Talyor-Joy (seen in  Peaky Blinders) is fascinating. Indeed, in chess, everything is played in the eyes and concentration in front of the opponent, so the possibilities of play are very limited. And the actress excelled in it. Every time she plays chess, she is facing new challenge regarding her whole purpose in life.
Neither maudlin nor funny, the series works on suspense as the chess play. It  takes us on a journey back in time (the cold war era) through the will of revenge of a young orphan girl. For Beth Harmon, chess is the only place where she is in control and nothing bad can happen to her unless it is her fault. Her addiction and the lack of love are also at the heart of her path.
The secondary characters are also fascinating and inspired by famous chess players. Garry Kasparov himself and Bruce Pandolfini acted as advisors, and the chess games are real.
The photography and the reconstructions did by Steven Meizler who worked a lot with Steven Spielberg  remind us of certain moments of Mad Men. 
To go further : Scott Franck interview, on Chess.Com
 New York times, fond of the series
With:
Anya Taylor-Joy (Peaky Blinders, Split, Emma, The New Mutants)
Thomas Brodie-Sangster (Le Labyrinthe, Star Wars, Love Actually, GOT, Nanny McPhee),
Harry Melling (Harry Potter, Le Diable Tout le Temps, now on Netflix),
Jacob Fortune-Llyod (Star Wars),
Moses Ingram (MacBeth, directed by Joel Cohen to come out in  2021 with Frances McDormand & Denzel Washington),
Marielle Heller seen in Extraordinary Mr Rogers, Les Faussaires de Manhattan )
Bill Camp ( Dark Waters, The Outsider now on Amazon Prime, The Night of, Joker, Le Grand Jeu) ,
  
Susanne Bier
A Danish director trained in Jerusalem, London and Copenhagen, Susanne Bier has distinguished herself through the success of her numerous films and mini-series of very different genres. Susanne Bier is the first female director to win a Golden Globe, an Emmy Award, and a European Film Award, collectively.
The family of her father emigrated from Germany to Denmark in 1933 after Hitler's rise to power. The family of her mother, emigrated to Denmark from Russia at the beginning of the 20th century, to escape rising anti-semitism.
Resilience and dignity of the human being are recurring themes in her films.
Anders Thomas Jensen, one of her writing collaborator, confirms this "humanness" in her, that "She's very good at putting herself in a character's place, which is really a gift." Bier also insists that despite her negative depictions in her films, she always wants to end a film with some vestige of hope. She never wants to alienate her audience, that it is always key to "have an ability to communicate".
In the news with the screening on OCS – Canal+ of the series she directed, "THE UNDOING" starring Nicole Kidman, Hugh Grant and Donald Sutherland. The director is also present on the ARTE.TV platform with the screening of her film Love is all you need, starring Pierce Brosnan and Trine Dyrholm, famous Danish actress.
Trine Dyrholm starred in Festen directed by Thomas Vinterberg and in Revenge, another film by Susanne Bier that won the Oscar for Best Foreign Film. 
Susanne Bier's successes are impressive.
The following films and series can be mentioned with characters who are facing challenges you may discover in the trailers below:
Brothers, with Connie Nielsen, Ulrich Thomsen, Nikolaj Lie Kaas and a first consecration: an American remake, directed by Jim Sheridan with Tobey Maguire, Jake Gyllenhaal and Natalie Portman.
After the wedding,  with  Mads Mikkelsen, (starring  Drunknow) & Sidse Babett Knudsen,  Borgen 's series star.
(now on Netflix)
Revenge,Oscar for Best Foreign Film , with Trine Dyrlhom & Mikael Persbrandt
(seen in Sex Education, Millenium, Eurovision Contest Song–Netflix-The Hobbit et Invisible Heroes)
Love is all you need (now on  Arte)
The Night Manager
Bird Box, biggest success of  Netflix plateforme in 2018, with  80 millions views of this series played by
Sandra Bullock, John Malkovitch & Machine Gun Kelly. A season 2 is scheduled.
And every Monday, a new episode on Canal +, The Undoing, with an impressive cast
Nicole Kidman, Hugh Grant, a great fan of Donald Sutherland, Noah Jupe (Sans un bruit & Le Mans 66– to watch now on Canal+) & Sofie Gråbøl, detective and lead part in The Killing, (to be seen on Arte.tv and not to be missed).
Her interview about the series
I am looking forward to watching the next episode. Trailer :
2. YOUR  MOVIES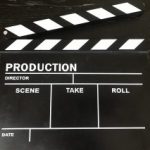 Still on screen
Calamity, by Rémi Chayé.
According to his director, the movie is about women empowerment. CNC interview here
Miss, by Ruben Alves
Adieu les cons, by Albert Dupontel
Petit Vampire, by Joann Sfar
City Hall, by Frederick Wiseman
Michel Ange, by Andrey Konchalovsky.
TODAY
100% Loup, by Alexs Stadermann
Une vie secrète, by Jon Garano. Review.
ADN, by Maïwenn
Garçon Chiffon, by Nicolas Maury
Sous les étoiles de Paris, by Claus Drexel, avec Catherine Frot
In November
November 4th
Falling, by Vigo Mortensen
La nuée,  by Just Philippot
The Singing Club, by Peter Cattaneo,
November 11th
Balloon, de Pema Tseden
Aline, by Valérie Lemercier, biopic on Céline Dion
Gagarine, by Lyna Khoudri, as from November 18th.
Mandibules, by Quentin Dupieux, as from November 18th
3.

GOOD TIPS FROM MOVIE 

PROFESSIONALS
Click to read the entire article:
Forum des Images : masterclass with Charlotte Gainsbourg
Haruki Murakami's Lessons on Writing and Leading a Writer's Life | by N.A. Turner | Publishous | Med
Why animation is rising in Africa
Mitch Lowe, co-founder of Netflix
Frederick Wiseman and his new documentary, City Hall
F. Scott Fitzgerald on How to Write Masterful Dialogue 
"Don't think… feel". With writing, there are times to think
Sacha Baron Cohen on the 'Borat' Sequel and Playing Abbie Hoffman – The New York Times
4. 

YOUR EVENING TV PROGRAM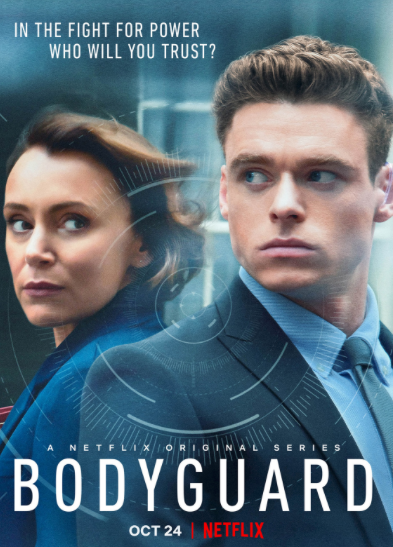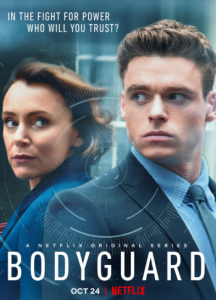 To remember : as from November 16th at 9PM, on France 2, Bodyguard, Netflix series created by Jed Mercurio, with Richard Madden (Game Of Throne) et Keeley Hawes. Directed by John Strickland & Thomas Vincent: a must-see series.
Wednesday 28
TFX : Very Bad trip 3
6Ter : Ballerina
France 4 : Azur et Asmar
France 2 : Dix pour cent, the 4th season
Thursday 29
M6: Coco (cartoon)
TF1 Series : Gremlins 2
Chérie 25 : Intolérable Cruaulty, a great comedy by the Coen Brothers with  George Clooney & Cathy Zeta Jones
Arte : Moloch
Friday 30
Arte : Un blog flic, les morts de parlent plus
Chérie 25: Un secret
Saturday 31
Arte : Le tragique destin des Romanov
Sunday 31

TF1: Ocean's 8
France 2: Barry Seal, avec Tom Cruise
Arte : Dead Zone, cult movie, and a documentary about Stephen King, le mal nécessaire
C8 : Le Grand Pardon
W9 : Pearl Harbor
Gulli : La Gloire de mon père
Canal+ Cinema : RBG
Monday 1st
Canal+ : Possessions
France 5 : Le vent se lève
Arte : Autopsie d'un meurtre de Otto Preminger
Tuesday 2
Canal+ : Dark Waters
France 4: Les malheurs de Sophie
6Ter : Le monde de Narnia
Wednesday 3
France 2: Dix pour cent (Sigourney)
Arte : Ava suivi de Toni Morrison et les fantômes de l'Amérique
France 4 : Microcosmos
6Ter : Mr & Mrs Smith
5. PLATFORMS
Arte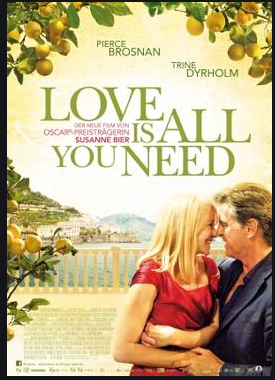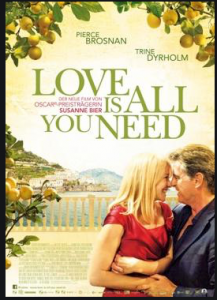 Documentary
he Queen, un documentaire sur la Reine d'Angleterre
Patrick Boucheron parle d'histoire sur Arte.TV.
Interview sur le site du CNC ici.
Series
Ainsi soient-ils, une série sur cinq candidats à la prêtrise
Hatufim, Israeli series which inspired Homeland, by Gideon Raff.
Kamala Harris, une ascension californienne
Film
Love is all you need by Suzanne Bier
De beaux lendemains, Atom Egoyan
La Chaîne Parlementaire
LCP offers you a lot of good documentaries: here
La Cinémathèque Française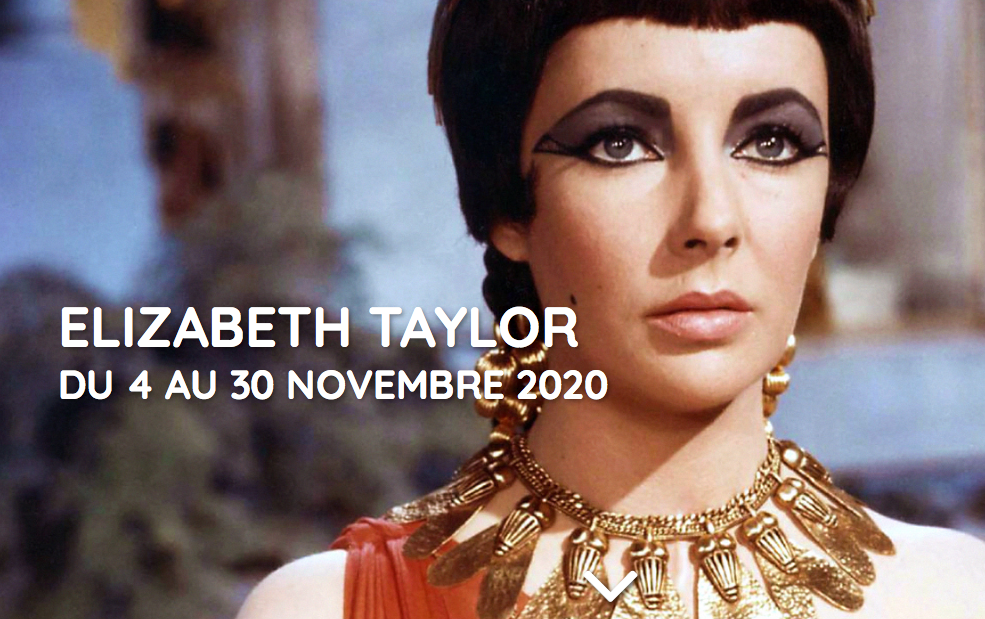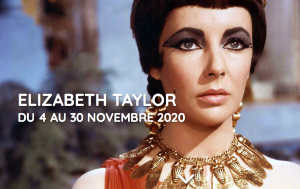 On Henri plateform, a cult movie everyday
Elisabeth Taylor rétrospective from November 4 to November 10
Movies and series to watch 
on

NETFLIX

Many movies with Jean-Paul Belmondo will be on line as from November 1st, and I love very much one of them directed by Claude Lelouch:
Un homme qui me plaît 
Now:
Guillermo Vilas, a documentary about the great tennisman player
Move, by Thierry Demaizière & Alban Teurlai
Bronx, by Olivier Marchal, as from Friday
Secrets of The Saqqara Tomb, by James Towell, as from October 28th
Il a déjà tes yeux, by Lucien-Jean-Baptiste,  with Aissa Maiga
The Crown, seaon 4, as from November 15th, by Peter Morgan
Selena, as from December 4th
The Midnight sky, by and with George Clooney & Felicity Jones
The Prom, by Ryan Murphy, avec Meryl Streep & Nicole Kidman, as from December 11th
Mank, by David Fincher, as from December 4th
Ma Rainey's Black Bottom , as from December 18th,  last movie played by Chadwick Boseman, produced by Denzel Washington
Concrete Cowboy, by Ricky Staub, with  Idris Elba. Out in  2021
Films, series & documentaries
on  
Prime Video
Borat 2 de Sacha Baron Cohen, dès le 23 octobre
This is Us, the season 5
Movies & series 
by 
Canal+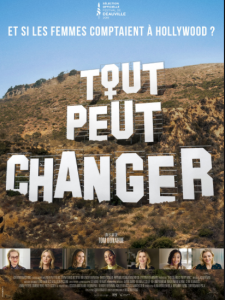 Now
Et si Les femmes comptaient à Hollywood, by Tom Donahue & produced by Geena Davis
Le jardin secret, by Marc Munden
Bombshell, by Jay Roach 
Knives out, by Rian Johnson, as from November 6th
Series
The sons of Denmark, de Ulaa Salim
The Comey Rule, de Billy Ray, as from October 29th
As from November 2nd, Possessions, French & Israeli production, created by  Shachar Magen & directed by Thomas Vincent.
Movies and series to watch 
on Apple TV
On the rocks, by Sofia Coppola, with Bill Murray, Rashida Jones & Marlan Wayans
Tehran, by FAUDA 's screenwriter, Moshe Zonder.
Wolfwalkers, by Tomm Moore & Ross Stewart
Movies and series to watch 
on Disney+
Raya and the last dragon
The Mandalorian,season 2, as from October 30th
Christmas
Soul, by Pete Docter et Kemp Powers with Jamie Foxx, Tina Fey 's voices
6. AUDIOVISUAL 

NEWS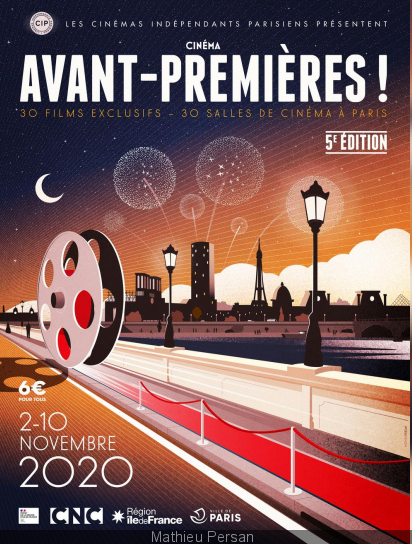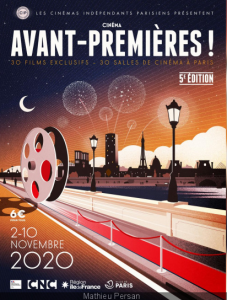 Avant-Premières :Independant movies of Paris : Première from November 2 to 10 : programme here.

Netflix & Kourtrajmé signed a partnership to promote equality .

Now and till December 2020, all movie theaters from Dulac Distribution are part of the operation « Les mercredis à 5 euros, pour Tous ». In these movie theaters: L'Arlequin, L'Escurial, Le Reflet Médicis, Le Majestic Bastille et Le Majestic Passy.
 7. EVENTS, FESTIVALS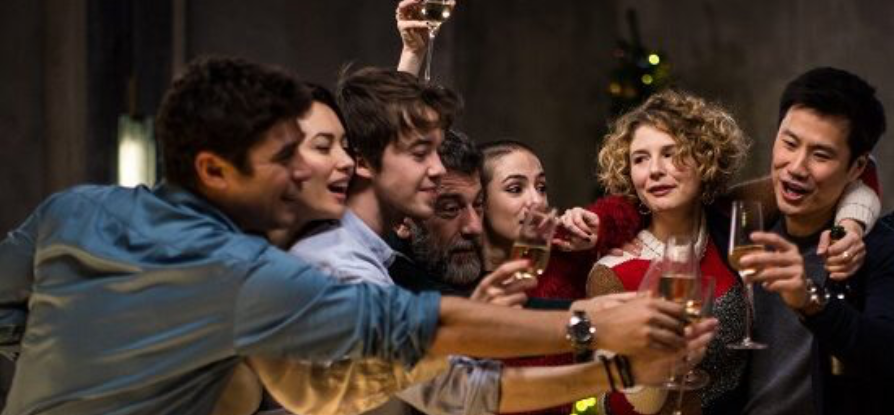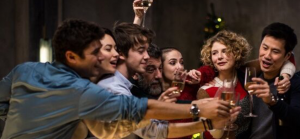 Till November 13th, Festival "Tant qu'il y aura du Mélo" at the Forum des Images. Program
The Cannes  Film Festival 2020 is coming back on La Croisette from October 27th till October 29th.  Program here
The Israeli Film Festival in Paris will take place from November 25th till November 29th at the Majestic Passy.
Go and watch  movies !