This week, five films to get away.
On the bilingual Movieintheair blog, I do for you a press review every Wednesday and keep the best of national and international audiovisual news.
Your movies and series to watch this week
to get away
YOUR WEEKLY NEWS:
The BAFTAS (English Oscars) took place on April 11. The big winner is the film Nomadland, by Chloe Zhao and Anthony Hopkins in the film The Father by Florian Zeller.
"The Children of Windermere"
Michaël Samuels ' film tells the true story of the 300 child survivors of the Holocaust who were welcomed into the UK after World War II.
Since 2011, the International Christian Embassy, an evangelical organization, has sponsored a beauty contest in Haifa for Holocaust survivors who are residents of a retirement home.

 
By following the journey of Sophie Leibowitz, a contestant for the 2016 title, Eytan Ipecker questions the spectacularization of the memory of the Shoah for political purposes.
Online
Balkan film festivals create a common online festival: 
9 European feature films selected by the jury can be seen from April 9 to 17 on the Kino Meeting Point platform
TRIBUTE
To Prince Philip
A documentary by Arte
MOVIES AND SERIES
ALL YOU WANT TO KNOW
ABOUT
GETWAY FILMS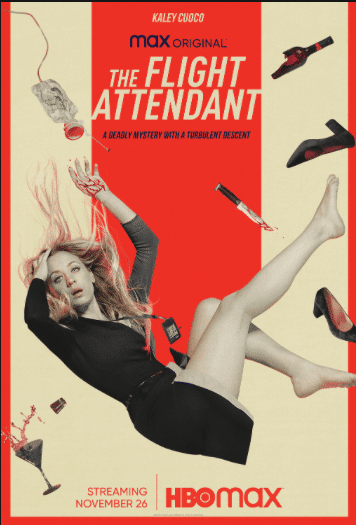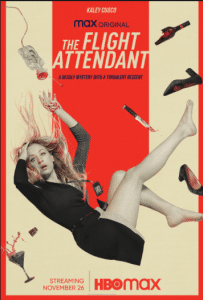 The Flight Attendant 
Created by Steve Yockey, adapted from Chris Bohjalian 's novel.
Synopsis
Cassandra Bowden, a flight attendant, wakes up in her Bangkok hotel room, hungover and with the dead body of a man she had an affair with the night before.
Afraid of having to call the police, she decides to go on with her day, as if nothing had happened.
But once in New York, she is questioned by FBI agents. Still having trouble remembering the events, Cassandra begins to wonder if she might be the killer ….
The series: Get away in the air
This series is amazing.
In the first episode, it feels like we're seeing all the clichés we imagine about flight attendants (to sum up pretty and dumb), which is annoying. But neither the heroine nor the secondary characters confirm this prejudice.
Kaley Cuoco plays this stewardess wonderfully, the heroine of a series whose real subject is alcoholism.
Cassy (Cassandra) does not know how to manage her life, trapped by her past as a young orphan girl to whom her father, also an alcoholic, gave beers on the sly.
Of course, Cassy travels, which gives us the opportunity, while we follow her story, to escape and discover very different cities and countries.
This series, which is funny, sad, fantastic with a mix of thriller, gives a successful cocktail since it has been renewed for a second season.
In 2021, it received the Golden Globes for Best Musical or Comedy TV Series.
With Kaley Cuoco, Michiel Huisman, Michelle Gomez (Chilling Adventures of Sabrina), T.R Knight (Grey's Anatomy), Zosia Mamet (Girls), Colin Woodell (The Purge) or Alberto Frezza (Station 19)
As from April 29th on Canal + .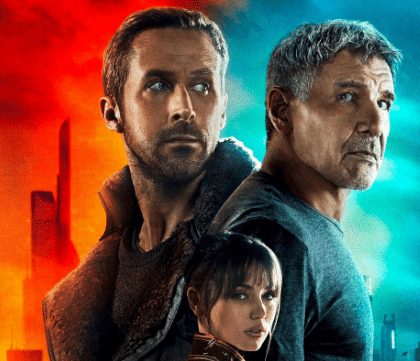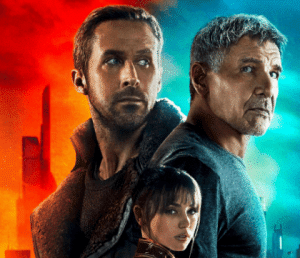 Blade Runner 2049
Directed by Denis Villeneuve, screenwriters: Hampton Fancher et Michael Green, Hampton Fancher & Ridley Scott 's idea, from characters created by Philip K. Dick.
Synopsis
Blade Runner 2049 is the sequel to the first film, Blade Runner, directed by Ridley Scott (producer of this sequel), released in 1982 and adapted from the novel Do Androids Dream of Electric Sheep? by Philip K. Dick.
In 2049, bioengineered humanoids, called replicants, have been integrated into society to ensure the survival of humanity.
K (Ryan Gosling), one of the newest models designed to obey, and works as a blade runner for the LAPD. He is, like Harrison Ford before him, a bounty hunter and eliminates delinquent older models. His only friend is a hologram, Joi (Ana de Armas).
On a farm, he eliminates a former model (Dave Bautista) and discovers by chance a box buried at the foot of a tree.
Forensic analysis reveals that it is the remains (bones and hair) of a replicant who died as a result of complications from an emergency C-section.
Her superior, Lieutenant Joshi (Robin Wright), orders her to destroy any trace that could reveal this discovery, including the child born as a result of the medical procedure.
K decides to investigate.
The film: a spatial and temporal getaway
Much more violent and rhythmic, (the previous one has aged badly unfortunately), Blade Runner 2049 is a prodigy of special effects. The photography is sublime and if Ridley Scott knows how to create universes, they are science fiction ones.
And the script is also better and I challenge anyone to find the end of this enigma that holds us throughout this sequel, where Ryan Gosling shows, once again, his talent.
The music is signed Benjamin Deakins and Hans Zimmer, and transports us to another universe.
To get away on screen for sure 
ON NETFLIX ON APRIL 14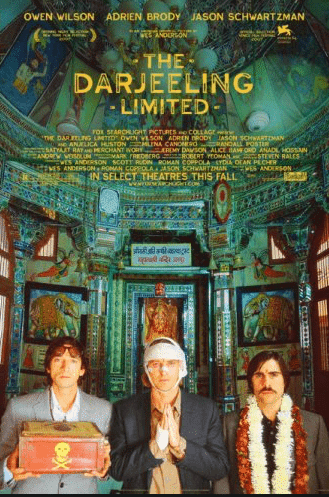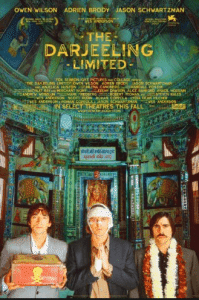 The Darjeeling Limited
Directed by Wes Anderson
Synopsis
Three brothers, Francis, Peter and Jack, take a long train journey through northern India one year after the death of their father.
They have not seen each other for a long time but they all want to find their mother, who is cloistered in a Himalayan convent.
The film: a total getaway to India!
Between adventures, comedy and moments of brotherhood, this beautiful film by Wes Anderson takes us on a spiritual journey through India.
This train-movie is a great opportunity to reunite these three actors that are Owen Wilson, Adrien Brody, Jason Schwartzman, perfect in their characters, very different from each other.
A must-see moving film.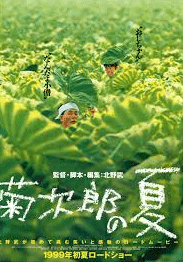 Kikujiro
Directed by Takeshi Kitano
Synopsis
Summer vacation begins.
A nine year old boy named Masao, who lives alone with his grandmother, finds by chance pictures of his mother whom he has not seen for a long time.
With the help of a former yakuza named Kikujiro, Masao decides to go on a trip to find her.
The film: a poetic road trip to get away in Japan
Kikujiro is both tender and poetic, in the vein of what Takeshi Kitano did with A scene at the sea which I loved (the story of a deaf dustman who dreams of learning to surf). He adds to it a mix of deadpan.
The child-yakuza duo (the bandits dear to the director), makes improbable meetings and works wonderfully.
It seems that the director was inspired by the Wizard of Oz.
With Takeshi Kitano and Yusuke Sekiguchi 
TO SEE NOW ON ARTE.TV
AND A DOCUMENTARY ABOUT TAKESHI KITANO : Citizen-kitano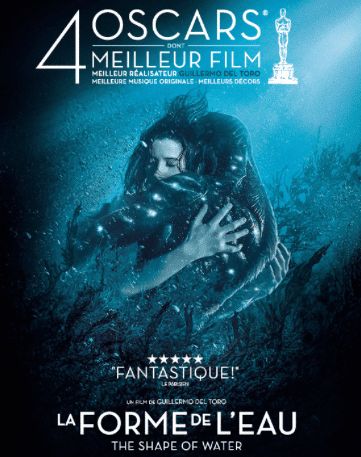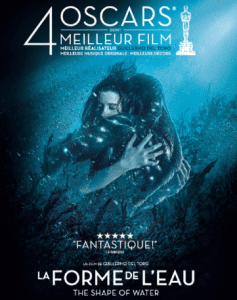 THE SHAPE OF WATER
Synopsis
Without family, Elisa Esposito (Sally Hawkins) was found as a child in a river. She lives alone, and her only friends are her elderly neighbour Giles (Richard Jenkins), an unemployed advertising illustrator, and her co-worker Zelda (Octavia Spencer), who acts as a translator between Elisa and their superiors.
In 1962, during the Cold War, the Americans are in the midst of a space struggle with the Soviets. Elisa works as a cleaning lady in a government laboratory in Baltimore.
The brutal, self-important, positive-thinking Colonel Richard Strickland (Michael Shannon) has just brought back from South America an amphibian humanoid (Doug Jones) that he captured in an Amazon river where the natives worshipped him as a god.
By chance, Elisa and the amphibian humanoid become friends.
The film : to get away in love and water
I loved this film. The story is poetic, magical and at the same time very hard (inspired by Beauty and the Beast, of course).
There are moments of humour in between the hardest scenes. References are multiple, and the way of filming, so close to the characters, is gripping. And the photography and colours reinforce the dreamlike atmosphere of the film (all that water!), and the special effects will put stars in your eyes.
The score composer by Alexandre Desplat is amazing.
Film The Shape of water  won four Academy Award in 2017. 
2. 
YOUR MOVIES
AND SERIES TO COME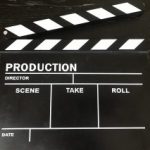 TRAILERS
The Handmaid's Tale, season 4, April 28th
The United States vs. Billie Holiday
An American film directed by Lee Daniels ("The Butler" and "Precious").
It is a biographical film about the singer Billie Holiday (1915-1959), adapted from the British non-fiction book Chasing the Scream: The First and Last Days of the War on Drugs by Johann Hari (2015).
In the 1940s, the singer Billie Holiday, who had multiple addictions, was the target of the Federal Narcotics Department as part of an undercover operation led by the black federal agent Jimmy Fletcher, with whom she had a tumultuous affair. In fact, until her death in 1959, Billie Holiday was the target of the authorities.
The reason? Her famous song "Strange Fruit" – an anthem about the lynching of African-Americans across the Atlantic.
To prevent her from singing her poignant indictment, the Federal Narcotics Bureau tried to convict her by targeting her weak point: her heavy drug use.
Jimmy Fletcher,  will then infiltrate the inner circle of the iconic singer to catch her at fault. But he will quickly fall under her charm.
With Andra Day, Trevante Rhodes (« Moonlight »), Natasha Lyonne (« Orange Is The New Black »), Garrett Hedlund, Tyler James Williams, Da'Vine Joy Randolph (« Dolomite Is My Name »).
3.
WEEKLY TIPS & OPINIONS
FROM 

PROFESSIONALS
 WRITERS, SCREENWRITERS, DIRECTORS, COMPOSERS…
10 Of The Best Tools For Writers. According to our friends here on Medium  by Shaq Cheris 
Scene-Writing Workshop. I'm reprising my one-week Scene-Writing… by Scott Myers 
 Dominique Besnehard: "Today, actors are no longer sure to last"
Canal Plus: Jodie Foster 's carrier
Blow-up, Fish in movies
4.
YOUR WEEKLY PROGRAM
APRIL 14th TO APRIL 21st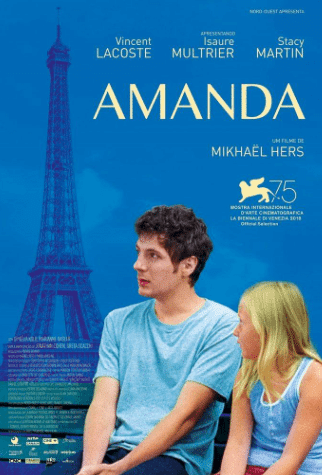 Wednesday 14
Canal+ : Escape from Pretoria
TFX: Maman j'ai raté l'avion
Thursday , 15
Arte : Baghdad central : à voir !
France 3  : La vache
Friday 16
France 4: Croc Blanc
6Ter: Germinal
Arte: Le souvenir de toi – De  Anna Justice
Saturday 17
LCP: Simone de Beauvoir : l'aventure d'être soi
Arte: Les-metamorphoses-du-continent-blanc/
Sunday 18
France 2 : First Man: le premier homme sur la Lune
Monday 19
France 5 : Rouge Baiser
Tuesday 20
Canal Plus : Let them all talk (la grande traversée)
Arte.: Coree-une-guerre-sans-fin/
Wednesday 21
LCP : Sugar Man
6Ter : L'âge de glace: Le temps des dinosaures
RMC: Alien Theory
Arte: Traffic, de Steven Soderbergh
5.
ON YOUR PLATFORMS
(get away) 
ARTE
DOCUMENTARY
Libres : une série sur les femmes
Through the friendship between the actress Delphine Seyrig and the video artist Carole Roussopoulos, their struggles and their subversive images, a vibrant tribute to the "enchanted" feminism of the 1970s, joyous and crazy.
SERIES
Baghdad Central– With Waleed Zuaiter (Homeland, Omar) & Corey Stoll (House of Cards).
New series, adapted from the novel by Elliot Colla and directed by Stephen Butchard.
Fluide , short love stories,created by Thomas Cadène & Joseph Safieddine.
Fleming: The Man Who Would Be Bond is a British mini-series in four 44-minute episodes, created by John Brownlow and Don MacPherson. 
This mini-series tells the story of the life of the author who would enthrall millions of readers with the adventures of 007.
Like his favourite character, Ian Fleming, played here by Dominic Cooper (Captain America: The First Avenger), evolves between irresistible charm and enigmatic poses.
With Dominic Cooper, Lara Pulver, Samuel West, Anna Chancellor, Annabelle Wallis.
MOVIE 
De-l-or-en-barres, by Charles Crichton, with Alec Guinness
Les bien aimés, by Christophe Honoré, with Catherine Deneuve & Chiara Mastroianni
How to steal a Million by  William Wyler, with Audrey Hepburn, music by John Williams
Niagara, by Henry Hathaway with Marilyn Monroe et Joseph Cotten
La Chaîne Parlementaire
LCP offers you a lot of good documentaries: here
La Cinémathèque Française
All retrospectives are postponed.
On Henri plateform, a cult movie everyday
Your movies and series 

to watch
 on NETFLIX
(get away) 
(CLICK ON THE LINK TO WATCH THE TRAILER)
Not a game, by Jose Gomez
Shadow and bone, on April 23rd
Stowayway, by Joe Penna, with Anna Kendrick, Toni Colette, on April 22nd
Professor Marston and the wonder women, on April 2Oth, by Angela Robinson
Zéro, on April 21st, by Menotti
A shy teenager with the ability to make himself invisible must master this power to defend his neighborhood, at the expense of his artistic ambitions.
With Giuseppe Dave Seke,Haroun Fall,Beatrice Grannò
Yasuke, the story of an African Samouraï , by Takeshi Koike on April 29th
Monster, by Anthony Mandler, starring Kelvin Harrison, adapted from the novel of the same name by Walter Dean Myers, opens May 7.
Jupiter's legacy, on May 7th
The series adaptation of the graphic novels by Mark Millar (Kingsman, Kick Ass…)
The Woman in the window, on May 14th, directed by Joe Wright
 It is an adaptation of the novel of the same name by A. J. Finn.
In New York, Dr. Anna Fox is a child psychologist. Agoraphobic, she never leaves her house. When the Russell family moves in, she starts spying on them. She will then witness a crime.
Avec Amy Adams, Julianne Moore, Gary Oldman, Anthony Mackie, Fred Hechinger, Wyatt Russell, Brian Tyree Henry, Jennifer Jason Leigh, Jeanine Serralles and Liza Colón-Zayas
Your movies and series

to watch
on Prime Video
(

get away

) 
Juliet, Naked
British-American film directed by Jesse Peretz, released in 2018. It is the film adaptation of Nick Hornby's novel of the same name.
Annie Platt (Rose Byrne) plans to escape her hometown of Sandcliff, England, her job as a curator at a local museum, and her unhappy relationship with Duncan (Chris O'Dowd), a university professor obsessed with Tucker Crowe (Ethan Hawke), an American musician last heard from in 1993.
An album entitled Juliet, Naked arrives in the mail, containing acoustic demos of Crowe's groundbreaking album, Juliet.
Annie and Duncan argue about its quality, and Annie writes a negative review on Duncan's Crowe fan site.
Crowe himself emails Annie, thanking her for her honesty, and they exchange correspondence.
Crowe shares his regrets about being a bad father to four children by three different mothers (it later turns out to be five children by four different mothers), and Annie reveals her disappointment at not having a child.
I, Tonya
Margot Robbie in – I, Tonya  is an American biographical film directed by Craig Gillespie, released in 2017. In the form of a mock documentary, it tells the true story of the Harding-Kerrigan affair between two American figure skaters in 1994.
This low-budget film, released in December 2017, won several awards at the Golden Globes and Oscars, especially with awards for Margot Robbie, the lead actress, and Allison Janney, supporting actress.
La Templanza, by Susanna Lopez Rubio & Javier Holgado
Without remorse, by Stefano Sollima, with Michael B. Jordan, on April 30th
Belgravia, by Julian Fellowes, as from April 27th
Your movies and series

to watch
on Canal+
(

get away

) 
City on a hill (now)
Mare of East Town, April 19th, with Kate Winslet (HBO's "Mildred Pierce"), by Brad Ingelsby ("The Way Back"), directed by Craig Zobel (HBO's "The Leftovers")
VOD:
Wonder Woman 1984, by Patty Jenkins
Listen to the French podcast about  Gal Gadot.
Your movies and series  to watch on

 
Starzplay
(

get away

) 
We are who we are (review here), by Luca Guadagnino.
The Luminaries, adapted from the eponymous novel by Eleanor Catton with Eva Green
The Girlfriend experience, produced by Steven Soderbergh, directed by Anja Marquardt
Your movies and series

 to watch on
Apple Tv
(

get away

) 
The year earth changed, by David Attenborough, directed by Tom Beard
The Banker, by George Nolfi
Mosquito Coast, on April 30th, by Neil Cross.
Your m

ovies and series 

to watch on
SALTO
(get away) 
The Grave
Cellule de crise
Your m

ovies and series 

to watch on
DISNEY+
(

get away

) 
Blue, a documentary on ocean
Big Shot, created by David E Kelley (The Big Sky, Pretty Little Liars…) with John Stamos, on April 16th
Sweetbitter , created by Stephanie Danler (now and an expected season 2)
Cruella, by Craig Gillespie, with Emma Stone
The Falcon and the winter soldier, by Kari Skogland 
Loki, created by Michael Waldron, with Tom Hidelston & Owen Wilson
Stay safe !
Subscribe to the weekly newsletters to keep up !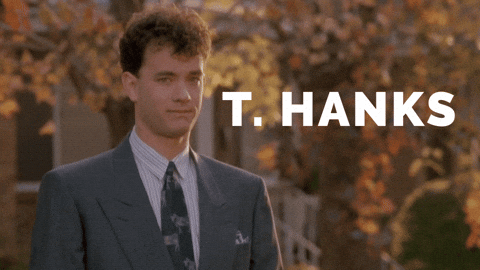 [contact-form to="contact@movieintheair.com" subject="Subscribe to the newsletters"][contact-field label="Subscribe here : Name" type="name"][contact-field label="Email address" type="email"][/contact-form]