This week, your weekly movie and series program, to watch safely home.
I wish you a happy new year.
On the bilingual Movieintheair blog, I do for you a press review every Wednesday and keep the best of national and international audiovisual news.
What's new this week ?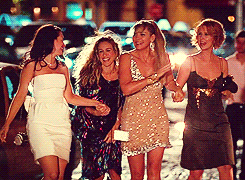 NEWS
Sex & the city is back with ten episodes unreleased on HBO, Carrie Bradshaw, Miranda Hobbes, Charlotte York, alas without Kim Catrall who played Samantha. Created by Darren Star, this series is an adaptation of Candace Bushnell's eponymous book published in 1997. The title will be And Just Like that.Extrait
Cameroon has officially entered the race for the Best Foreign Film statuette with the LFC Award winner Enah Johnscott's film "THE FISHERMAN'S DIARY". In Enah Johnscott's film, Actor-Producer the LFC Award winner Kang Quintus, as well as Faith Fidel, who presented the LFC Award of Honor to Actress and Producer Brenda Shey Elung at the Gala last November.
Contest by the Göteborg Film Festival : the winner will go on the island of Hamneskär and will watch 60 alone on a headlight from January 30 to February 6th 2021.
ONLINE FESTIVALS
 TRIBUTE TO
MICHAEL APTED
Director of The world is not enough,starring Pierce Brosnan and the biopic Loretta Lynn Coal Miner's Daughter.
He also directed the follow-up films to Seven Up, a pioneering British documentary series that chronicles the lives of 14 British resident.
GEORGES PERNOUD
Thalassa 
YOUR WEEKLY PROGRAM
ALL YOU WANT TO KNOW
ABOUT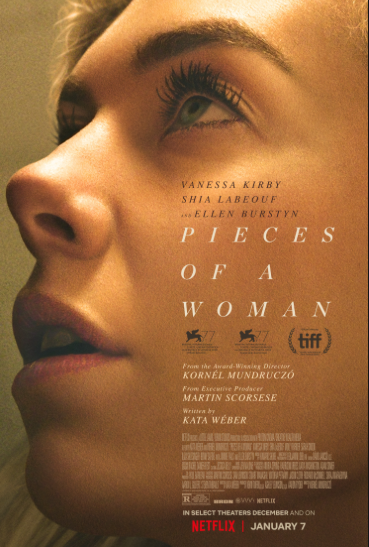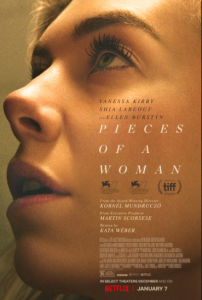 Pieces of a woman
Kornel Mundruczo
Twenty-three minutes. This is the length of the scene of Marta's birth, a birth that the young woman wants to have at home, surrounded by her husband, Sean, and a midwife. 
This harrowing scene shot in one sequence (it took six takes over two days) leads to the death of the baby at birth, a girl. The couple, previously accomplices and lovers, try to overcome this ordeal. The husband, Sean, brilliantly played by Shia Labeouf, expresses his emotions, while Marta takes refuge in silence.  But he does not understand her.
Marta takes a passion for apples, a fruit eminently symbolic of creation, beyond what is shown in the film. Her relationships with others, especially her mother, the extraordinary Ellen Burstyn, become increasingly conflictual, with guilt, grief and anger preventing any possible healing. 
Vanessa Kirby brilliantly interprets this bereaved young mother, a role for which she received the Best Actress Award at the Venice Film Festival. She is a moving Margaret in the series The Crown and is on track for an Oscar nomination.  
Director Kornél Mundruczó and his wife Kate Weber, (the writer) told this story together, partly based on their experiences (his wife lost a child during her pregnancy) to break the silence around peri-natal grief. 
If the end is not the height of this intimate drama that makes us live a torrent of emotions, it is one of the strongest of this beginning of the year and has the merit of tackling a subject rarely evoked in cinema.
To be seen at the moment on Netflix.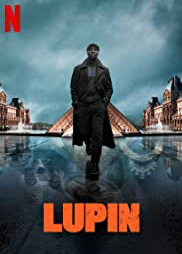 LUPIN
GEORGE KAY
The creator of Criminal series, George Kay has shown audacity and originality in his hard-hitting adaptation of Maurice Leblanc's novel, Arsène Lupin played by the imposing and touching Omar Sy.
He plays Assane Diop, a gentleman burglar, but above all, he wants to avenge the death of his father who was wrongly accused of a jewellery robbery when he was very young. Between Robin Hood and Count of Monte Cristo, the music (punctuated with notes from Spielberg's Catch me if you can) gives a good rhythm to the adventures and tricks developed by Assane Diop.
The positive point of this series is the back story of the hero, the moments when Assane Diop is a child are, in my opinion, the most touching.
Already number 1 of the most watched series in France and – for the first time – also in the United States, the five-episode mini-series has been renewed for a second season.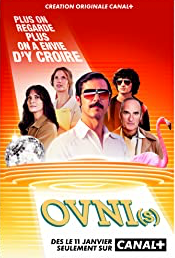 OVNI
CLÉMENCE DARGENT ET MARTIN DOUAIRE
This original CANAL + series tells the story of Didier Mathure, played by Melvil Poupaud, a French space engineer who is asked to lead a secret group in charge of UFOs, the Gépan, a group that really existed and was created in 1977.
Anthony Cordier directed the twelve episodes of this zany series, obviously a tribute to Steven Spielberg's Encounters of the Third Kind.
But there are many others and I can't tell you about them without spoiling the series.
Multi-referenced, this hilarious, well-written and brilliantly acted series is a must-see.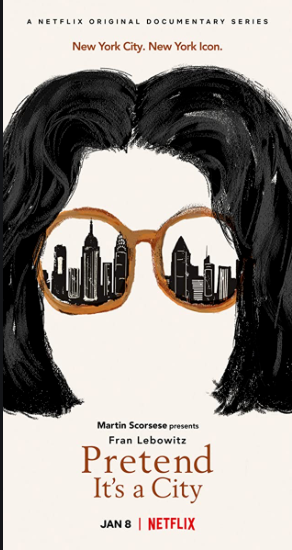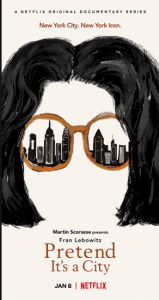 PRETEND IT'S A CITY
MARTIN SCORSESE
In love with New York, just as directors Martin Scorsese, Spike Lee and Woody Allen are, Fran Lebowitz, former journalist for Andy Warhol's magazine Interview, gives us her impressions of the city.
She does not own a mobile phone, has a repartee and an outspokenness that baffles her audience, Martin Scorsese first. She declares that she would like to be co-Mayor of New York at night because that's when everything happens and says she has no power but full of opinions.
This light half-hour documentary is worth to be seen if you want to watch images of the city, today and yesterday.
On Netflix.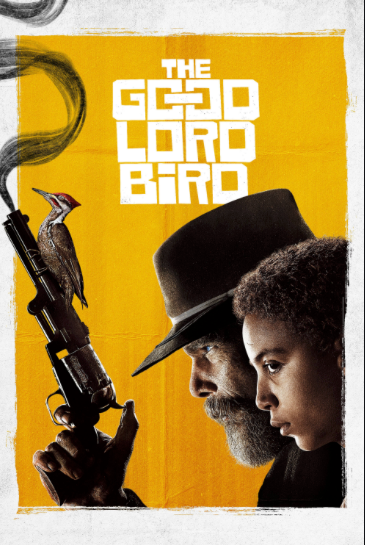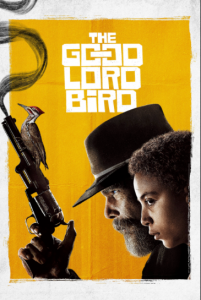 The Good Lord Bird
Albert Hughes
A brilliant series on CANAL +, The Good Lord Bird has a touch of Tarantino.
Funny and violent, The Good Lord Bird tells the story of the abolitionist John Brown through the prism of a young slave boy whom he frees, convinced that he was a girl. From Henry, she becomes Henrietta but says nothing because despite his recent freedom, Henry, nicknamed Little Onion, still feels like a prisoner. And in the south, only John can protect him.
Played by an inhabited Ethan Hawke, the actor co-wrote the series with Mark Richard inspired by James McBride's eponymous novel.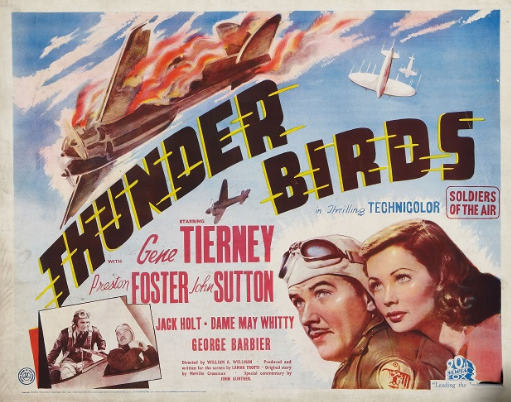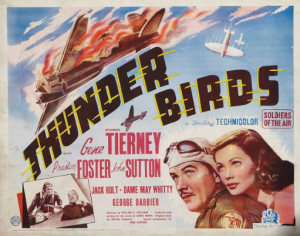 THUNDER BIRDS
This film, released in 1942, is an incitement to join the army (translate a propaganda film). America must then praise the merits of the war, and Thunder Birds are the weapon that will allow them to win it.
Thunder Birds tells the rivalry between an instructor, Steve Britt played by Preston Foster and a pilot, Peter Stackhouse played by John Sutton, in love with the same woman, Kay Saunders, played by the sublime Gene Tierney. 
This is a pleasant movie and the actors are remarkable, nonetheless a touch of conservatism (a woman has to be married).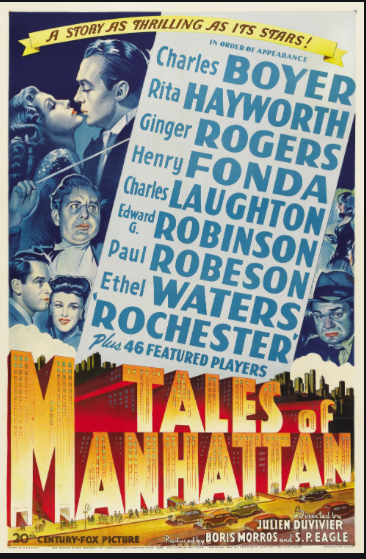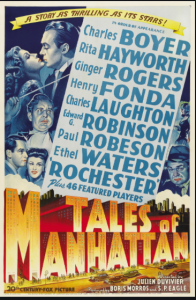 TALES OF MANHATTAN
 JULIEN DUVIVIER
This film made in 1942 by the immense director Julien Duvivier is a suite of six sketches.
Played by immense actresses and actors (Charles Boyer, Rita Hayworth, Ginger Rogers, Henry Fonda, Edward G. Robinson, Charles Laughton) each story disappoints and gives hope about the nature of the human being.
A sort of avant-garde series, a garment binds the characters together, each story immerses us in less than a minute in a totally different universe. It is an absolute masterpiece.
My preference goes to the story of the musician but all have their charm.
If you are offered a tailcoat, don't wear it right away…
2. 
Your 
Movies and series of 2021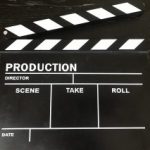 Few trailers : 
Notturno, Gianfranco Rosi
CLARICE, spin off Silence of the lambs
Perfect Life, HBO
The Investigation, HBO series, origially Danish, directed by Tobias Lindholm (Mindhunter): the story of the murder of the Swedish journalist Kim Wall, who was killed after boarding a homemade submarine. With Soren Malling, Pilou Asbaek (GOT, Borgen), Pernilla August & Rolf Lassgard.
Run, Hide, Fight, written and directed by Kyle Rankin, with Thomas Jane, Radha Mitchell and Isabel May.
Locked Down, by Doug Liman, script by Steven Knight, with Anne Hathaway, Chiwethel Ejiofor
3.

GOOD WEEKLY TIPS FROM MOVIE 

PROFESSIONALS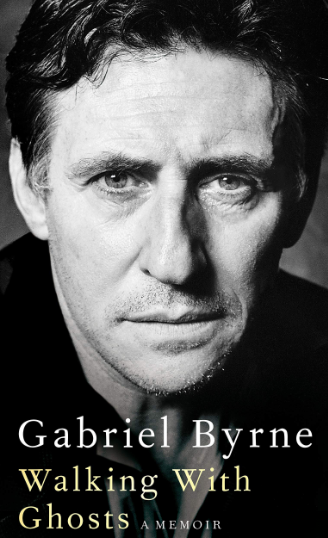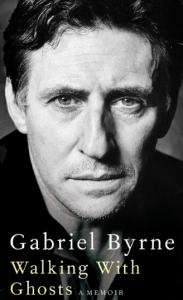 Bernard Natan, Directeur de Pathé a target of antisemitism in the 30's
Formats d'image au cinéma (CNC)
France Culture show about the consequences of Covid on movie industry.
5 More Words to Look For When You're Editing Your Writing  by Brian Rowe
Submitting Short Fiction. Science Fiction, Fantasy, and Genre by Holly Lyn Walrath 
Gabriel Buyrn in The New York Times
Apodcast / Interview Woody Allen with Lawrence Krauss.
4. YOUR WEEKLY PROGRAM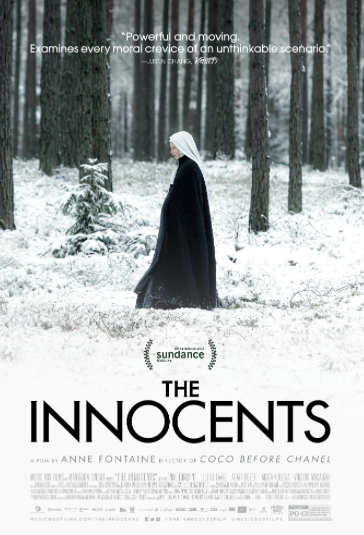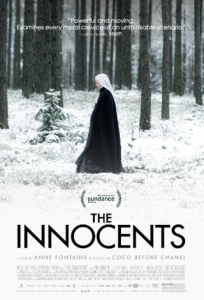 Wednesday 13
C+: Brothers in  arms
6ter : Mission impossible II
Arte : Les innocentes
TCM : Graine de violence
Paramount : The man who wasn't there
Thursday 14
Arte : A Mystery Road
TCM : Space cow boy
France 3: No country for old men
M6 : 58 mn pour vivre
Chérie 25: Black book
France 4 : L'Odyssée du loup
Friday 15
Arte Antoine Garceau – HUGUETTE
C8 : La Planète des singes
Chérie 25: La guerre des boutons
Saturday 16
Arte : Prisonnier des Vickings
RTL9 : Heat
Sunday 17

6Ter: le premier jour du reste de ta vie
France 2: L'empereur de Paris
Monday 18
France 5: Tous les matins du monde
Tuesday 19
W9: Mr & Mrs Smith
Arte: Surfeuses et rebelles – Afrique du sud (l'après-midi)
Arte: in the evening : Les sous-marins
NRJ: Le Tour du Monde en 80 jours
Wednesday 20
6Ter : Mission Impossible III
5. PLATFORMS
Arte 

DOCUMENTARY
Livraison de chansons à domicile
La femme est l'avenir de l'homme
Splendeur et misère du Paris sous Balzac
Née à Auschwitz: réalisation Eszter Cseke
La légalisation de l'avortement dans le monde
Série de documentaires sur la danse classique: Graines d'Etoiles
MOVIE 
Le dossier Mona Lina: Eran Riklis- Avec Golshifteh Farahani (Mona), Neta Riskin (Naomi)
Les Nuits de Cabiria, de Fellini
Soeur de sang – Brian de Palma
SERIES
Mystery Road: série policière as from January 7th, 2021:
By Warwick Thornton and Wayne Blair; Screenplay: Steven McGregor, Blake Ayshford, Kodie Bedford, Danielle MacLean, Timothy Lee.
With Aaron Pedersen, Sofia Helin, Jada Alberts, Callan Mulvey. The story of two police officers who are at odds with each other in rural Australia.
En thérapie, adapted from Be Tipul  as from February 4th, 2021
La Chaîne Parlementaire
LCP offers you a lot of good documentaries: here
La Cinémathèque Française
All retrospectives are postponed.
On Henri plateform, a cult movie everyday
To watch a magical light show here
Weekly programs
Movies and series
of
to watch
 on 
NETFLIX
Of course, the closure of movie theaters is benefiting platforms, the most powerful of which is still Netflix. Numerous series and films are expected to be released in 2021, bringing together all of the greatest talents in cinema.
Ryan Murphy (Ratched, Hollywood…) is developing a series called Halston about Roy Halston Frowick and played by Ewan McGregor. 
Anne Delvey, a series produced by Shonda Rhimes will telle the story about a con artist in New York in the years 2010.
The creator of Casa de Papel will tell the story of three prostitutes on the run with Sky Rojo.
With Don't look up! Adam McKay will tell the story of two astronomers. A hallucinating casting : Leonardo DiCaprio, Jennifer Lawrence, Rob Morgan, Meryl Streep, Cate Blanchett, Jonah Hill, Timothée Chalamet, Ariana Grande, Kid Cudi, Matthew Perry, Tomer Sisley.
A horror film, A Woman at the  Window, by Joe Wright, with Jennifer Lawrence, Meryl Streep, Cate Blanchett, Jonah Hill, Timothée Chalamet, Mattew Perry, Ariana Grande…
Jane Campion (The Piano but also Top of the Lake broadcasted a few years ago on Arte) will realize an adaptation of Thomas Savage's book, The Power of the Dog, a western with Benedict Cumberbatch, Jesse Plemons, Kirsten Dunst...
Meanwhile, you may watch n

ow:
Alice in Borderland
Love & Anarchy
Carmen Sandiego
Then
Churchill, as from January 15th, 2021
Outside the Wire, Michael Hafstrom, as from January 15th, 2021
The White Tiger, as from January 22nd, by Ramin Bahrani
Snowpiercer saison 2, as from January 26
Penguin Bloom, as from January 27
Malcom & Marie, by Sam Levinson, as from February 5, with John David Washington & Zendaya
Below zero, as from January 29
Finding Ohana, as from January 29
Weekly program: movies and series
of
to watch on 
Prime Video
Now:
Many French films added on the platform in January: The trilogy La Boum, La Boum 2, L'Étudiante, Léon, Subway…
The films of two great directors are available on the platform: Maurice Pialat (Police, Nous ne vieillirons pas ensemble, A nos amours…) and Yves Robert (Un éléphant ça trompe énormément, Le Grand Blond, Courage Fuyons).
Sylvie's love: a romance which reminds us The Way we Were, a must-see movie. 
By Eugene Ashe, with Tessa Thompson, Nnamdi Asomugha & René-Jean Page (Bridgerton)
The Wilds: a never ending series about nine teenagers lost on an island, a feminist series though.
Bliss, Owen Wilson, Salma Hayek, as from February 5
Palm Springs, by Max Barbakow (date of release unknown)
One Night in Miami, by Regina King: as from January 15, the story of a fictional encounter between Malcolm X and Mohamed Ali, Jim Brown and Sam Cooke in Miami to celebrate the boxer's victory over Sonny Liston. With Kingsley Ben Adir, Leslie Odom Jr, Elli Goree, Jim Brown, Lance Reddick (Harry Bosh)
Génération Brut, as from January 29
Weekly program : movies and series
of
 to watch on 
Canal+
Now:
Moonbase 8.
La Belle époque, by Nicolas Bedos
A rainy day in New York , as from January 5th, 2021
Here & Now, with Tim Robbins & Holly Hunter
Weekly program
Movies and series of
 to watch 

on 

Starzplay
Brave New World , as from December 20th, an adaptation from the novel 1984 written by Aldous Huxley, created by David Wiener (Homecoming) 
Two first episodes directed by Owen Harris. With Alden Ehrenreich, Jessica Brown Findlay
The Stand, adapted from Le Fléau by Stephen King, directed by Josh Boone &  Benjamin Cavell, with James Marsden, Amber Heard
Weekly program
Movies and series
 to watch on
Apple TV
Cherry, by brothers Russo, with Tom Holland on Apple TV, on March 12th
Servant, by Night Shyamalan
Billie Ellish
Palmer, by  Fisher Stevens,  29 January 2021,  Justin Timberlake, Juno Temple, Alisha Wainwirght
Weekly program : m
ovies and series
 on
DISNEY+ 
Burrow 
On Pointe
Coco, on January 15th
Wandavision, on January 15th (9 episodes)
Stay safe !