This week, Soul, movies and series in 2021, to watch safely at home to spend good moments in this last week of 2020.
I wish you a happy new year. Let's meet next year!
On the bilingual Movieintheair blog, I do for you a press review every Wednesday and keep the best of national and international audiovisual news.
Soul, 
movies and series of 2021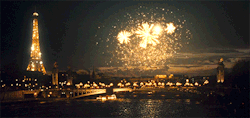 NEWS
The first short movie "Le Petit Soulier" directed by Nakache & Tolédano and an interview on CNC website.
ONLINE FESTIVALS
An online festival of African films, which began on December 27 and lasts until January 2. The Festival website HERE
Take date: January 19th will be broadcasted in clear on Canal+. All about this ceremony equivalent to the Golden Globes in France,, here.
French Jewish Film Festival from January 19th to February 1st: a film online every day.
TRIBUTE TO
Rebecca Luker
ALL YOU WANT TO KNOW
ABOUT 
Soul,  movies and series to watch in 2021
Soul
Pete Docter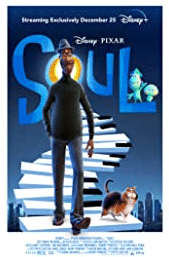 Like Coco, Pixar's Oscar-winning 2018 cartoon, Soul takes us to the world of the dead and a special musical universe. 
And just like Miguel in Coco, Joe, the main character played by Jamie Foxx, loves only one thing, music. His passion is jazz.  Teaching bores him. On the verge of playing with the great artist Dorothea Williams, he falls into the world of the dead. As in Ghost, Joe refuses to die but he can't get out of it unless he helps the soul 22 find its inspiration on earth…
What inspires us ?
The music and songs composed by Trent Reznor, Atticus Ross, and Jon Batiste take us into the world of jazz professionals and remind us of jazz& passion movies such as New York New York or  La La Land. 
The screenwriters, Pete Doctor, Mike Jones and Kemp Powers take us from the cold universe of the beyond to the earthly world, where our senses are constantly solicited, the senses that give us the desire to live fully.
This cartoon full of poetry and emotion (just like Coco was) and selected this year at The Cannes Film Festival, comes at the right time, warms up our daily life, and makes us forget for a moment that life has been on pause for far too long now.  
With Jamie Foxx, Tina Fey 's voices. To be seen on DISNEY PLUS.
 Home for Christmas
Per Olav Sorensen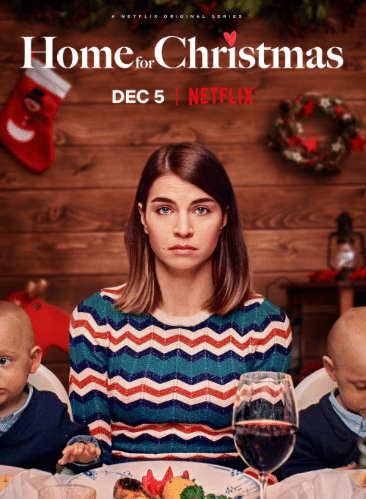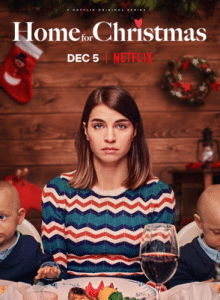 Season 2 of Home for Christmas on Netflix takes us once again into the funny and slightly zany universe of its heroine, Johanne, played by Ida Elise Broch.
The series, created by Per-Olav Sorensen, takes place in Norway, and Johanne, in her thirties, "eternally" single, no longer wants to come alone to Christmas dinners, a time when family and social pressure is at its peak. 
From one season to the next, the young heroine searches for herself, between old relationships, friends and family. Shot in Norway in a world worthy of Santa Claus himself – at night Johanne travels around the city by sleigh – this romantic comedy with very endearing secondary characters does us good and tells us a story where small joys sometimes count more than big ones.
Bridgerton 
 Chris Van Dusen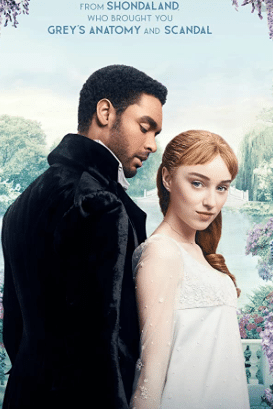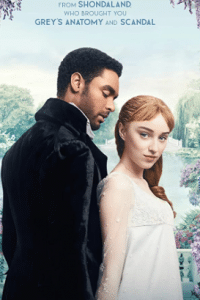 Created by producer Shonda Rhimes and show runner Chris Van Dusen, inspired by the novels of Julia Quinn (the first nine books), the series tells the story of Daphne Bridgerton played by Pheobe Dynevor (seen in the series Snatch), the oldest Bridgerton, one of the wealthiest families in London.
The story takes place during the Regency period (1811-1820) and just like in Little Women, women are raised for one purpose, marriage. The beginning of the season arrives, the women are presented, like beautiful cattle, to the men.
Daphne's widowed mother raises her children alone, assisted by the eldest son, Anthony, an eternal runner who has also struggled to adapt to the rigid society in which he lives.
A gossip magazine regularly circulates about the latest antics of the most prominent people in English society, two of whom are the target, Daphne Bridgerton and Simon Basset played by René-Jean Page (seen in the series Roots).
The characters evolve from one episode to another in sumptuous sets and costumes and of course love will be there but not necessarily as expected …
A season 2 would be envisaged.
To see at the moment on Netflix. With the voice of Julia Andrews.
Sakho & Mangane  
Jean-Luc Herbulot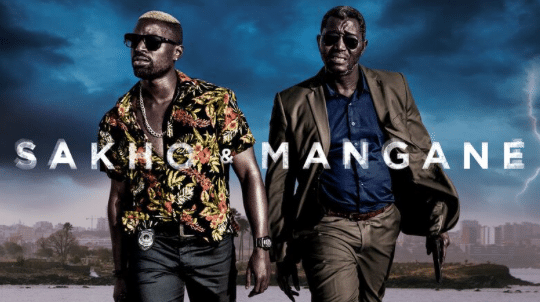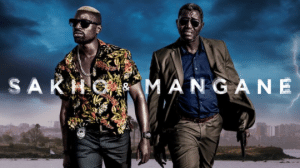 Original Canal Plus series, bought by Netflix, two platforms focused on the development of African series, Sakho & Mangane takes us into the daily life of two investigators, Souleymane Sakho and Basile Mangane, in the heart of a Dakar police station run with an iron fist by a woman recently appointed, Mamma Ba played by Christiane Dumont. 
Sakho, the older, incorruptible, solitary policeman with a heavy past and irreproachable methods must work with Mangane, younger, impulsive, involved in shady trafficking and victim of post-traumatic stress disorder.
Like the continent itself, the three directors, Jean-Luc Herbulot, Hubert Ndao and Toumani Sangaré tell a story where tradition mingles with modernity.
They make us discover another world, that of a continent rich in audiovisual productions but almost invisible in European and international cinema, that of an African city, Dakar, in its entirety, with its customs, its mysticism, its landscapes and its cultures.
The series is both funny and disturbing. Sakho & Mangane evolve between the irrational and the rational. 
The main quality of this series lies in its veracity and fidelity to the world he tells, without clichés, strong, radical with two remarkable actors Issaka Sawadogo and Yann Gaël. 
Just like the crime series (from Magnum to Starsky and Hutch or Lethal Weapon), the two heroes are helped by atypical secondary characters, whether Toubab, the forensic doctor played by Christophe Guybet, or the journalist Antoinette played by Fatou Elise Ba.
A must-see series on Canal+ and Netflix.
2. 
Your Movies and series of 2021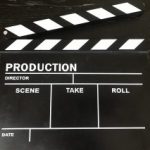 Few trailers : 
A new trailer of Wonder Woman 1984 by Patty Jenkins
The Little Things, by John Lee Hancock, with Denzel Washington, Rami Malek, Jared Leto.
The Human Voice, a short movie by Pedro Almodovar, with  Tilda Swinton, adapted from the eponymous play by  Jean Cocteau.
Tiger, Tiger Wood 's life broadcast on  HBO on January 10th and 21st
3.

GOOD TIPS FROM MOVIE 

PROFESSIONALS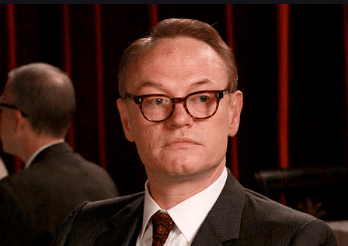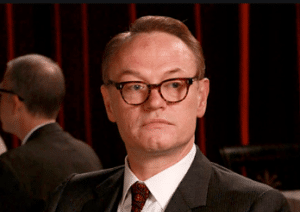 Aaron Sorkin's Top 13 Writing Tips by Bobby Powers 
Update: 2020–2021 Award Season Screenplay Downloads — 3 New Scripts, 16 Total by Scott Myers
The 12 Best Writing Tips From Your Favorite Authors by N.A. Turner
Twenty-five of the Best Films on Amazon Prime | The New Yorker
The Best Movies of 2020 | The New Yorker
Les studios américains vont pouvoir produire des œuvres européennes. Par Julien Grosslerner, Avocat.
Awotele : se dégager des idées reçues sur les cinémas africains | Syndicat de la Critique de Cinéma
Jarred Harris 's interview, actor of series such as  Mad Men, Chernobyl, The Crown.
4. YOUR EVENING TV PROGRAMS

ON SALTO, EL EMBARCADERO
Wednesday 30
France 3: Heidi
TCM: Willie Boy
Arte : Le Secret de la pyramide
Thursday 31
Arte : Marie Thérèse d'Autriche
Friday 1st
Canal+:  La Belle Époque
M6 : Peter et Elliot
TF1 Séries : Deux heures moins quart avant J-C
Arte : Hotel Fantôme : Karl Markovics
Saturday 2
TCM: La machine à explorer le temps
Paramount : Le refroidisseur de dames
France 3: La malédiction de Provins
Gulli : Kirikou et les hommes et les femmes
Sunday 3

France 2 : Robin des Bois suivi de Barry Seal
6Ter : The Artist
Monday 4
W9 : Iron Man
France 5 : 37°2 Le matin
TCM: My beautiful Laundrette
Paramount : Jeux de Guerre
Tuesday 5
C+ : Au nom de la Terre
Arte : Les coulisses de l'histoire
France 2: La Disgrâce
TCM: Jarhead, la fin de l'innocence
Wednesday 6
France 3 : Charlie Chaplin  special evening
France 5 : De Gaulle
TCM: Corridors of Blood
5. PLATFORMS
Arte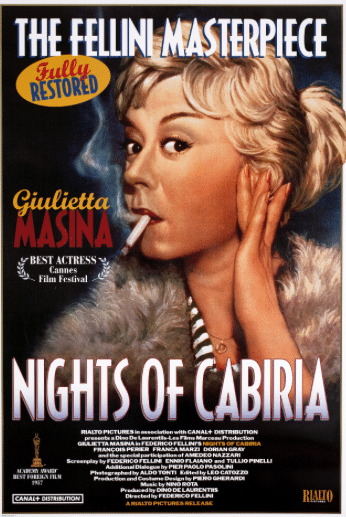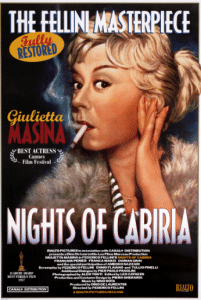 DOCUMENTARY
Livraison de chansons à domicile
La femme est l'avenir de l'homme
MOVIE 
Les Nuits de Cabiria, de Fellini
Atanarjuat, la légende de l'homme rapide.
SERIES
En thérapie, adapted from Be Tipul  as from February 4th, 2021
La Chaîne Parlementaire
LCP offers you a lot of good documentaries: here
La Cinémathèque Française
All retrospectives are postponed.
On Henri plateform, a cult movie everyday
To watch a magical light show here
Movies and series
of 2021 to watch on
NETFLIX
Of course, the closure of movie theaters is benefiting platforms, the most powerful of which is still Netflix. Numerous series and films are expected to be released in 2021, bringing together all of the greatest talents in cinema.
Ryan Murphy (Ratched, Hollywood…) is developing a series called Halston about Roy Halston Frowick and played by Ewan McGregor. 
Anne Delvey, a series produced by Shonda Rhimes will telle the story about a con artist in New York in the years 2010.
The creator of Casa de Papel will tell the story of three prostitutes on the run with Sky Rojo.
With Don't look up! Adam McKay will tell the story of two astronomers. A hallucinating casting : Leonardo DiCaprio, Jennifer Lawrence, Rob Morgan, Meryl Streep, Cate Blanchett, Jonah Hill, Timothée Chalamet, Ariana Grande, Kid Cudi, Matthew Perry, Tomer Sisley.
A horror film, A Woman at the  Window, by Joe Wright, with Jennifer Lawrence, Meryl Streep, Cate Blanchett, Jonah Hill, Timothée Chalamet, Mattew Perry, Ariana Grande…
Jane Campion (The Piano but also Top of the Lake broadcasted a few years ago on Arte) will realize an adaptation of Thomas Savage's book, The Power of the Dog, a western with Benedict Cumberbatch, Jesse Plemons, Kirsten Dunst...
Meanwhile, you may watch n

ow:
Death to 2020, a satire  by the creators of  Black Mirror: with Hugh Grant, Samuel Jackson
LUPIN, as from January 8th.
Four movies directed by Claude Sautet, as from January 1st, 2021
Les choses de la vie, César et Rosalie, Nelly et M. Arnaud, Max et Les Ferrailleurs
Churchill, as from January 15th, 2021
Pieces of a woman, Kornel Mundruczo, as from January 7, 2021
Outside the Wire, Michael Hafstrom, as from January 15th, 2021
As from January 8: FRAN LEBOWITZ : Pretend it's the City
Fran Lebowitz speaks about the change of New York city.
Directed by Martin Scorsese.
Swear Words, with Nicolas Cage, as from January 5th
The White Tiger, as from January 22th, 
Movies and series
of 2021 to watch on
Prime Video
Now:
Sylvie's love
Coming to America 2, with Eddy Murphy,on March 5th,  2021
Palm Springs by Max Barbakow, in January 2021
Movies and series
of 2021 to watch on
Canal+
Now:
Moonbase 8.
La Belle époque, on January 1st,  2021.
A rainy day in New York , as from January 5th, 2021
The Good Lord Bird, John Brown 'story, with Ethan Hawke, by  Albert Hughes, as from January 7th 2021  (série)
Movies and series
of
2021 to watch
on
Starzplay
Brave New World , as from December 20th, an adaptation from the novel 1984 written by Aldous Huxley, created by David Wiener (Homecoming) 
Two first episodes directed by Owen Harris. With Alden Ehrenreich, Jessica Brown Findlay
Movies and series
of 
2021 to watch on
Apple TV
Servant, by Night Shyamalan
Billie Ellish
Palmer, by  Fisher Stevens,  29 January 2021,  Justin Timberlake, Juno Temple, Alisha Wainwirght
The Morning Show,  Steve Carell, Jennifer Aniston
Movies and series
of 2021 on
DISNEY+ 
Burrow 
On Pointe
In January 2021
Hidden Figures, on January 8th
Coco, on January 15th
Stay safe !