This week, five movies and series about trust  to watch safely home.
On the bilingual Movieintheair blog, I do for you a press review every Wednesday and keep the best of national and international audiovisual news.
Five  films & series about trust
NEWS
At the Festival Luchon 2021 from March 10th to March 14th: Aïssa Maïga and Rosalie Varda will respectively preside over the fiction and documentary juries of the event.
The Three Musketeers, the novel by Alexandre Dumas once again adapted for the cinema. François Civil as d'Artagnan, Vincent Cassel as Athos, Romain Duris as Aramis, Pio Marmaï as Porthos, Eva Green as Milady and Louis Garrel as Louis XIII in two films with a budget of 60 million Euros.
'Chappelle's Show' Returns to Netflix After Dave Chappelle have his name and licence back on it.
During the lockdown  John Carpenter composed
Breaking & Exciting (Casse-Coeur), by Peter Facinelli, is available on Vod & is on Rakuten. It should be online on Orange, Itunes, Canal VOD.
With Jordan Hinson, Milo Gibson, James Kyson Lee
Production: Cecile Cubilo – Jordan Danger (as Jordan Hinson) – Martine Melloul
A new trailer of  Cruella, with Emma Stone, soon on Disney+, directed by Craig Gillespie.
Forum des Images: to watch online every Monday
>> Monday 22 February – Zoom on… Chronicle of a summer – by Valérie Vignaux
Paris, summer 1960: Edgar Morin and Jean Rouch, sociologist and filmmaker, undertake an experiment in cinéma-vérité, by questioning Parisians about their lives, their points of view, their aspirations. A portrait of French society against the backdrop of the Algerian war.
ONLINE FESTIVALS
43rd edition of the International Women's Film Festival of Créteil to be held from 2 to 11 April 2021.
10th anniversary of the Festival Le Temps Presse, April 6 to 11, 2021 
The Cannes Film Festival will take place from July 7 to 15 as well as other festivals: La Semaine de la Critique, l'Acid, La Quinzaine des Réalisateurs
The 10th anniversary edition of the Champs-Élysées Film Festival will take place from September 14 to 21, 2021.
 78 th Golden Globe nominations have been revealed: best movies; Mank, The Trial of Chicago 7, The Father, Nomadland & Promising Young Woman. I bet on  Mank ;). Answer on February 28th.
 TRIBUTE TO 
CECILIA MANGINI
Photographer, then documentary filmmaker and filmmaker, self-taught, Cecilia Mangini was the first Italian woman to make documentary films in the post-war period.
MOVIES AND SERIES ABOUT TRUST
ALL YOU WANT TO KNOW
ABOUT 
1. LITTLE BIRDS
TRUST WITHIN A COUPLE
STACIE PASSON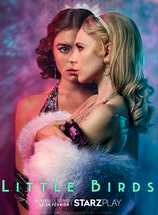 THE PITCH
Lucy Savage (Juno Temple) comes out of a nursing home.
When she is reunited with her family, her father (played by David Costabile) tells her that a handsome, rich man has proposed to her, Hugo Cavendish (played by Hugh Skinner). She will thus join him in Morocco, since he lives in Tangier.
On the spot, her future husband is the lover of a prince.
It is the time of the French colonization that the Moroccan women support less and less. The chief of the colony Pierre Vaney, (played by Jean-Marc Barr who had not been seen for a long time) tries to put it in order by all means.
While Lucy trusts her father, her mother and her husband, she discovers the truth and decides to live as a free woman. She takes as an example a beautiful Moroccan prostitute Cherifa Lamour (played by Yumna Marwan) whom she saw singing in public.
THE SERIES
Directed by Sophia Al-Maria, this series with the colors of acid candies takes us on a journey to the heart of colonization with its hardest, most violent and most decadent.
White men are not subject to any law and women, whether French, Spanish or Moroccan, are all trying to win their freedom in a Morocco in full rebellion against its occupier.
The aesthetics, the music and the staging disgust and bewitch the spectator. Actors are all good.
This series is available on Starzplay.
Little Birds, with Juno Temple,Yumna Marwan, Hugh Skinner, Raphael Acloque, Rossy de Palma, Amy Landecker, Nina Sosanya, Kamel Labroudi, &  inspired by Anais Nin short novel.
2.

FIREFLY LANE (SERIE)
TRUST IN FRIENDSHIP
MAGIE FRIEDMAN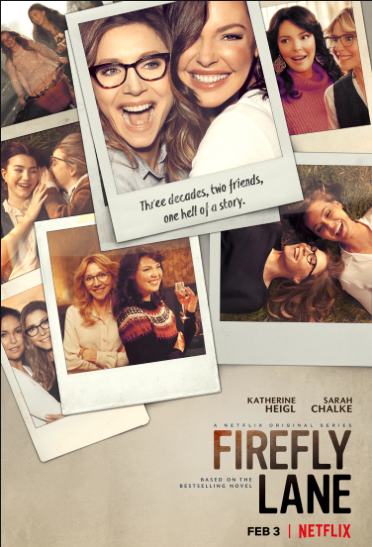 THE PITCH
Tully and Kate met in 1974 at Firefly Lane.
Tully lives with her mother after being tossed around all her childhood between her grandmother and her drug-addicted mother.
Kate is the oldest. She has a brother and two parents who seem to get along. Tully is tall, pretty, and everyone notices her while Kate is small and her glasses eat her face.
They become friends, friends for life, they swear to each other.
Later, Tully becomes a TV star and one love story follows another as Kate struggles between her life as a mother and a soon-to-be-divorced wife, and struggles to find a job.
But with each difficult moment, they cheer each other up.
THE SERIES
Adapted from the novel written by Kristin Hannah, the series focuses on three periods: their adolescence in 1974, their early career in the 80s, and when they reach their 40s in the 2000s.
The two women are very endearing in both of them, and both lack deep down self-confidence. On the other hand, they have total confidence in each other.
The young actresses, Roan Curtis and Ali Skovbye are the perfect embodiment of the passion and fire that drives us when friendship is born at this age.
As for Katherine Heigl and Sarah Chalke (seen in Scrubs), their sometimes slightly caricatured performance takes us into the story of a woman's life, made of failures and successes.
You will soon get hooked on this series. Can't wait for season 2.
Firefly Lane, by Maggie Friedman, with Katherine Heigl, Sarah Chalke.
3.

TO ALL THE BOYS ALWAYS
FOREVER & EVER
TRUST IN LOVE
MICHAEL FIMOGNARI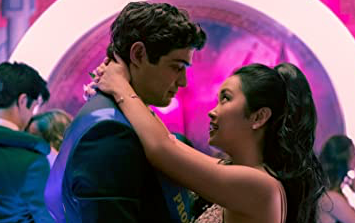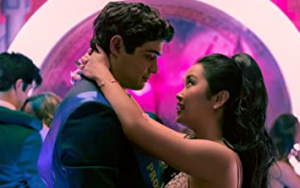 PITCH
For two previous films already, we have been following the love relationship between Lara Jean and Peter Kavinsky.
Lara Jean sent love letters to all her former lovers and met Peter. Orphaned by a Korean mother, she and her sisters are raised by their American father.
Adapted from the novels of Jenny Han, we follow the birth of their love story until in this third episode, their departure for university.
Each film confronts the characters with choices that will affect their relationship.
This time, the couple plans to go to Stanford University together. But he is accepted while she is not…
And on their end-of-year trip, Lara falls in love with New York City where she has been accepted at NYU. .
Will their relationship last?
THE FILM
Trust is the essence of any relationship.
Like a sweet treat, we happily rediscover the sweet tugging of the two lovers and the film follows the story and the characters we know with coherence.
There is an obvious chemistry between the two actors, Lana Condor & Noah Centineo.
Will there be a fourth film?
Will it be a new When Harry Met Sally ?
To be continued and to be seen right now on Netflix.
On NETFLIX.
4.

STELLA DALLAS
TRUST IN YOURSELF
KING VIDOR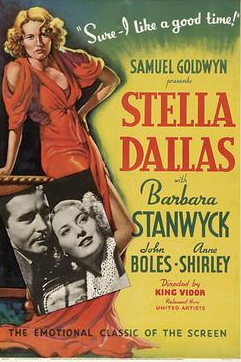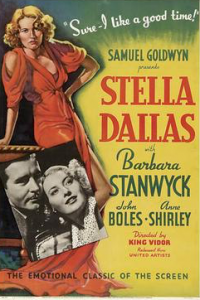 THE PITCH
Stella, a young working class woman dreams of marrying Stephen, the rich heir to the factory where her brother works.
They fall in love and get married, but her husband demands from her an outfit and so-called "aristocratic" attitudes that she refuses to adopt.
They have a daughter together, Laurel, but their marriage breaks up and they end up separating. He lives in New York with a woman he almost married, Helen.
Little by little, Stella loses all the confidence that her social position had given her and is afraid to shame her daughter?
THE FILM
Moving, this second adaptation of Olive H.'s Prouty's novel, (the first was made in 1925) questions both the position of women in society when they have no money and the extent to which they must sacrifice themselves as mothers.
Lack of self-confidence prevents Stella from being happy.
Barbara Stanwyck, extraordinary in this role with such a modern interpretation, had a childhood similar to that of the character. Her mother died when she was only four years old, knocked out by a drunkard and she grew up in misery.
She would go on to star in some very great films, including one Hitchcock was jealous,  Double Indemnity directed by Billy Wilder.
Born at the beginning of the 20th century, she will play until the 80s (notably in Dynasty) and died in 1990.
5.

NAMASTE WAHALA
TRUST IN FAMILY
HAMISHA DARYANI AHUJA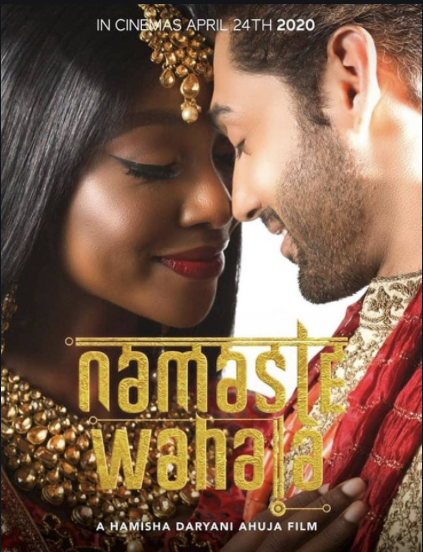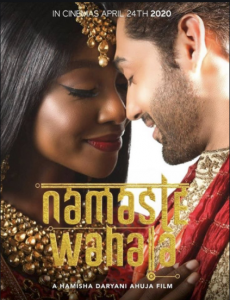 THE PITCH
She is Nigerian, he is Indian and fall in love while jogging by the sea.
But the families on both sides do not view this relationship favourably, distrusting each other's culture.
THE FILM
Between romantic comedy, between Bollywood and African satyr, this original film mixes genres, styles and cultures.
The characters are full of it, there are songs and fights, expressions from both cultures and it feels good to see more than just white people on the screen.
Hamisha Daryani Ahuja grew up in Lagos and had a restaurant before starting to make this film where she wanted to mix the two cultures.
2. 
YOUR MOVIES
AND SERIES TO COME ABOUT TRUST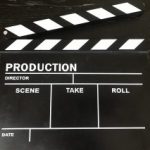 Old, by Night Shymalan
The Vault, by Jaume Balagueró with Liam Cunningham, Freddie Highmore, Luis Tosar
Supernova, by Harry Macqueen, with Stanley Tucci & Colin Firth
The Mauritanian, by Kevin Macdonald (director of  Life in a Day on Youtube), with Jodie Foster & Tahar Rahim  (Golden Globesnomination this year)
Land, by Robin Wright
Atlantic Crossing, by Alexander Eik & Janic Heen, with Kyle Maclachlan & Sofia Helin
Nomadland, by Chloé Zhao, Golden Globes' nomination
French Exit, by Azazel Jacob, with Michelle Pfeiffer, adapted from the novel written by Patrick DeWitt
Judah & The Black Messiah, by Shaka King avec Daniel Kaluuya
Coby & Stephen are in love, by Carlo Narcisse & Luca Yuanyuan Yang
Six Minutes to Midnight, by Andy Godard, with Judi Dench et Eddie Izzard, inspired by true events
3.

WEEKLY TIPS & OPINIONS
FROM 

PROFESSIONALS
 WRITERS, SCREENWRITERS, DIRECTORS, COMPOSERS…
Critics on France Culture of The Nest & Abou Leila
4 Ways to Become an Amazing Mentor  by Tülay Circir 
60 Second Screenwriter: What's an elevator pitch?  by Scott Myers
Teach Yourself to Be a Copycat. Want to write like your favorite… by Susan Orlean 
Carrey Mulligan & Zendaya on feminism
4. YOUR WEEKLY PROGRAM
(MOVIES AND SERIES ABOUT TRUST)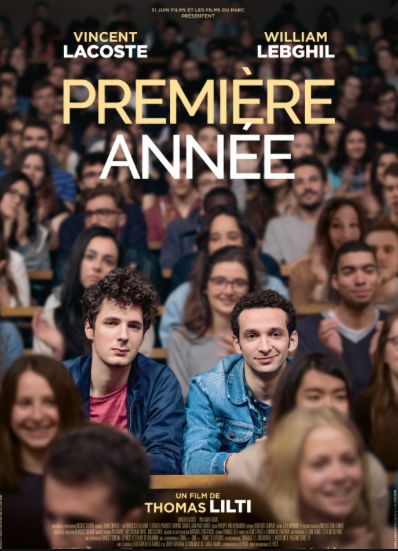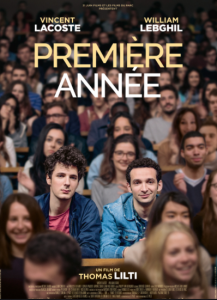 Wednesday 17
Arte: Quand on a 17 ans d'André Téchiné
Thursday 18
6Ter: L'empreinte
Chérie 25 : Le grand jeu
LCP: Police à bout de souffle
Friday 19
France 3 : Charles Trenet
France 4 : Happy Feet 2
France 5 : Pierre et le loup
Chérie 25 : Le grand alibi
Saturday 20
Arte : La croisade des enfants
Sunday 21
TF1: Charlie et la chocolaterie
France 2 : Première année
Monday 22
France 5 : Les aventures du baron de Munchhaüsen
Arte : Raccrochez, c'est une erreur
W9: Les aventuriers de l'Arche perdue
Tuesday  23
Canal+ : Judy
Arte : La fabrique de l'ignorance
C8: Imitation Game
TFX: Hôtel Transylvanie
Wednesday 24
Arte : L'avenir- Mia Hansen-Løve
6Ter: Pirates des Caraïbes
5. ON YOUR PLATFORMS 
ARTE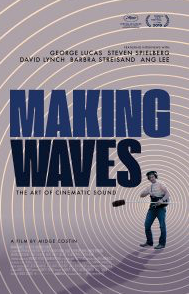 DOCUMENTARY
Sound in cinema: Featuring interviews with Spielberg, Lynch and Lucas, a revelation of the power of sound in cinema. This immersion in Hollywood studios tells the story of the most outstanding sound designers: Walter Murch ("Apocalypse Now"), Ben Burtt ("Star Wars") and Gary Rydstrom ("Save Private Ryan").
MOVIE 
Falafel Sauce Atomique by Dror Shaul
À la recherche d'un amour perdu…by Nick Baker Monteys
L'Aigle s'est envolé by John Sturgess
Mary Reilly by Stephen Frears with Julia Roberts
Mishima, une vie en quatre chapitres, by F.F Coppola & G Lucas, by Paul Schrader
SERIES
House of Cards 
La Chaîne Parlementaire
LCP offers you a lot of good documentaries: here
La Cinémathèque Française
All retrospectives are postponed.
On Henri plateform, a cult movie everyday
Your movies and series about trust
to watch

 on 

NETFLIX
N

ow:
Run on, series, by Lee Jae-Hun, Park Si-Hyeon
Amend, The fight for America, by Robe Imbriano & Tom Yellin, with Will Smith.
The Last Paradiso, by Rocco Ricciardulli
Pole Dance, by Michele Ohayon
Live once, love twice, by Maria Ripoli
Marshall by Reginald Hudlin, with Chadwick Boseman, as from Saturday
Nadia bakes, by Nadya Hussain
Buried by the Bernards, produced by Warren D Robinson
The Last sentence, by Jan Troell
The true story of a reporter, Torgny Segerstedt, who denounced fascism.
Later:
I care a lot, de J. Blakeson, avec Rosamund Pike, as from February 19.
Phantom Thread, by Paul Thomas Anderson. Masterpiece with Daniel Day-Lewis.
A must-see movie as from February 19
Ginny & Georgia, Gina, 15 years old, a mature teenager, and Georgia, her mother, a much more excited adult, moving to New England. As from February 24.
Sky Rojo, three prostitues on the run. By the creator of  La Casa de Papel, Alex Pina &Esther Martinez Lobato, as from March 19th. 2 seasons of eight episodes.
Pelé , by David Tryhorn & Ben Nicholas, as from February 23rd
Moxie, by Amy Poehler, as from March 3rd.
Lady Bird, by Greta Gerwig, as from March 3rd.
Call me by your Name, by Luca Guadagnino, as from March 4.
Crazy about her, by Dani de la Orden, as from February 26.
Canine Academy, by Jas Leverette, as from February 24.
Behind her eyes, series, by Steve Lightfoot, as from February 17.
Tribes of Europa, by Philip Koch & Florian Baxmeyer, as from February 19.
Your movies and series about trust
to watch on 

Prime Video
Now:
Come Away, with Angelina Jolie
Then, The Vast of night, by Andrew Patterson
Movie: The Big sick, by Michael Showalter
The map of tiny pretty things,  by Ian Samuels.
Jack Ryan adapted from Tom Clancy 's novel, avec John Krasinski et Wendell Pierce 
The Great escapists
James May our man in Japan
TO COME
L'Internat: Las Cumbres, as from February 19
WITHOUT REMORSE, de Stefano Sollima, avec Michael B. Jordan (April 30)
Your movies and series about trust
 to watch on 

Canal+
Neuf Meufs, a series by'Emma de Caunes
Deux moi  (review on the blog), by Cédric Klapisch
Richard Jewell, by Clint Eastwood: review
Radioactive by Marjane Satrapi
Judy  Judy Garland biopic by Rene Zellweger who won an Oscar, as from February 23rd 
Blackkklansman, by Spike Lee, as from February 28, with John David Washington (Tenet, Malcom & Marie) – Adam Driver (Marriage Story, Star Wars, The Report, The Dead Don't Die…)
Jojo Rabbit, as from March 2nd, by Taika Waititi, with Roman Griffin Davis, Thomasin McKenzie & Scarlett Johansson
Your movies and series about trust
 to watch 

on 

Starzplay
Single Moms Club, de Tyler Perry
We are who we are, de Luca Guadagnino (Call Me By Your Name), as from March 7th
Chloë Sevigny (Big Love), Kid Cudi (Westworld and How to Make It in America), Jack Dylan Grazer (It), Alice Braga (Queen of the South), Spence Moore II (All American), as well as newcomers Jordan Kristine Seamon, Faith Alabi, Francesca Scorsese, Ben Taylor, Corey Knight, Tom Mercier and Sebastiano Pigazzi.
The Luminaries, adapted from the eponymous novel by Eleanor Catton with Eva Green
The Attaché, as from March 14, series created by Eli Ben David
Your movies and series 
 

to watch on
Apple TV
The Snoopy Show
Becoming You, documentary on children from 1 to 5
For All Mankind (saison 2) as from February 19
Cherry, by brothers Russo, with Tom Holland on Apple TV, on March 12th
Billie Ellish
Palmer, by  Fisher Stevens,  Justin Timberlake, Juno Temple, Alisha Wainwirght
Your m

ovies and series about trust 

to watch on
DISNEY+ 
Raya & the last dragon (on March 3rd in France)
"Us Again", réalisé par Zach Parrish et chorégraphies de  Keone & Mari, dès le 5 mars.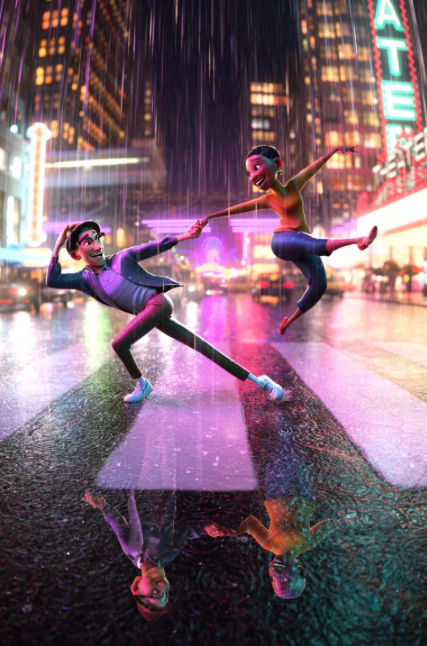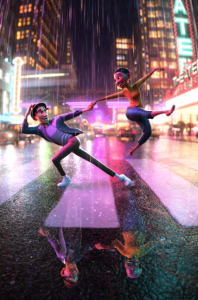 All March movies 
Wandavision
 Created by
Jac Schaeffer
 Matt Shakman &

Kevin Feige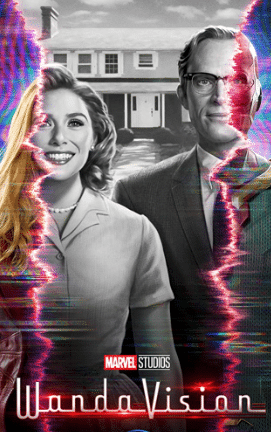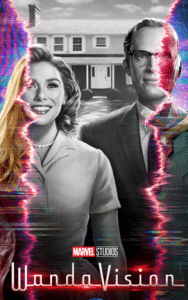 If you have seen Bewitched by Sol Saks with Elizabeth Montgomery and Dick York, and you liked this style of humor then you will love Wandavision.
The story is about a witch, Wanda Maximoff, (red witch in Marvel) married to a man who is none other than a robot superhero, Vision. But of course he changes his appearance when he goes to work.
The sketches are in the same vein of Bewitched  but a mystery hovers in this suburb.The characters evolve in a black and white setting and Wanda perceives color at times.
Funny, this light-hearted series is easy to watch.
Produced by Marvel Studios, we are expecting discoveries in the next episodes (there are 9 in all).
Both actors are sensational.
Currently on Disney+ (9 episodes) – Every Friday at 9. A.M
With Elisabeth Olsen et Paul Bettany
Trailer
To keep on reading : The 2020 ten best movies
Stay safe !
Subscribe to the weekly newsletters to keep up !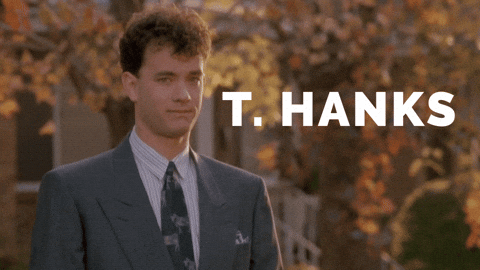 [contact-form to="contact@movieintheair.com" subject="Subscribe to the newsletters"][contact-field label="Subscribe here : Name" type="name"][contact-field label="Email address" type="email"][/contact-form]