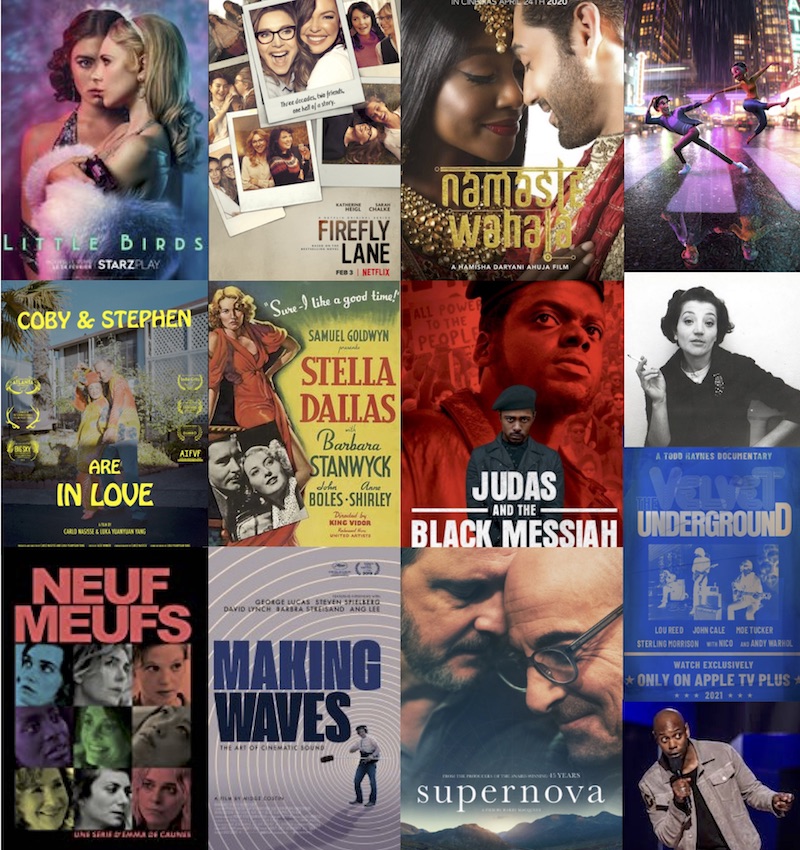 17 Fév

Cinq films et séries sur la confiance

Vos films et des séries sur la confiance

Sur le blog bilingue Movieintheair, je fais pour vous une revue de presse tous les mercredis et garde le meilleur de l'actualité audiovisuelle nationale et internationale.
Cinq films et séries sur la confiance
Voici le résumé des nouvelles de cette semaine:
Au Festival Luchon 2021 du 10 au 14 mars: Aïssa Maïga et Rosalie Varda présideront respectivement le jury fiction et le jury documentaire de la manifestation.
Les Trois Mousquetaires, le roman d'Alexandre Dumas, de nouveau adapté au cinéma. Avec François Civil en d'Artagnan, Vincent Cassel en Athos, Romain Duris en Aramis, Pio Marmaï en Porthos, Eva Green en Milady et Louis Garrel en Louis XIII en deux films au budget de 60 millions d'Euros.
Le Chappelle's Show revient sur Netflix, avec la bénédiction de Dave Chappelle, enlevé de la plateforme en raison de problème de licence d'autorisation.
Pendant le confinement le grand réalisateur John Carpenter s'est mis à la musique.
Casse-Coeur, de Peter Facinelli est disponible sur en VOD  & sur  Rakuten. Il devrait également être disponible sur Orange, Itunes, et Canal VOD.
Avec Jordan Hinson, Milo Gibson (le fils de Mel Gibson!), James Kyson Lee.
Production: Cecile Cubilo – Jordan Danger (as Jordan Hinson) – Martine Melloul
Une nouvelle bande annonce de Cruella, avec Emma Stone, bientôt sur Disney+, film réalisé par Craig Gillespie.
Événements
Forum des Images: en ligne tous les lundis
>> lundi 22 février – Zoom sur… Chronique d'un été – par Valérie Vignaux
Paris, été 1960 : Edgar Morin et Jean Rouch, sociologue et cinéaste, entreprennent une expérience de cinéma-vérité, en interrogeant des parisien·nes sur leur vie, leurs points de vue, leurs aspirations. Un portrait de la société française sur fond de guerre d'Algérie.
43e édition du Festival International de Films de Femmes de Créteil qui se tiendra du 2 au 11 avril 2021.
10ème anniversaire du Festival Le Temps Presse, du 6 au 11 avril 2021 
Le Festival de Cannes se déroulera du 7 au 15 juillet ainsi que les autres festivals: La Semaine de la  Critique, l'Acid, La Quinzaine des Réalisateurs
La 10e édition-anniversaire du Champs-Élysées Film Festival se déroulera du 14 au 21 septembre 2021.
Les nominations aux 78ème Golden Globe ont été révélées: parmi les meilleurs films; Mank, The Trial of Chicago 7, The Father, Nomadland & Promising Young Woman.
Je parie sur Mank ;). Réponse le 28 février.
HOMMAGE
CECILIA MANGINI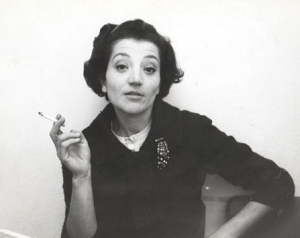 Photographe, puis documentariste et cinéaste, autodidacte, Cecilia Mangini fut la première Italienne à réaliser des films documentaires dans l'après-guerre.
1. CRITIQUES
VOS FILMS ET SÉRIES DE LA SEMAINE SUR LA CONFIANCE
TOUT CE QUE VOUS VOULEZ SAVOIR
1. LITTLE BIRDS
LA CONFIANCE DANS LE COUPLE
STACIE PASSON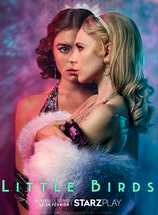 LE PITCH
Lucy Savage (Juno Temple) sort d'une maison de repos.
Lorsqu'elle retrouve sa famille, son père (joué par David Costabile) lui annonce qu' un homme beau et riche l'a demandée en mariage, Hugo Cavendish (joué par Hugh Skinner). Elle va donc le rejoindre au Maroc, puisqu'il vit à Tanger.
Sur place, son future mari est l'amant d'un prince.
C'est l'époque de la colonisation française que les Marocaines supportent de moins en moins. Le chef de la colonie Pierre Vaney, (jouée par jean-Marc Barr que l'on n'avait pas vu depuis longtemps) essaie d'y mettre de l'ordre par tous les moyens.
Alors que Lucy fait confiance à son père, sa mère et son mari, elle découvre la vérité et décide de vivre en femme libre. Elle prend en exemple sur une belle prostituée marocaine Cherifa Lamour (jouée par Yumna Marwan) qu'elle a vu chanter en public.
LA SÉRIE
Réalisée par Sophia Al-Maria, cette série aux couleurs de bonbons acidulés nous emmène dans un voyage au coeur de la colonisation avec ce qu'elle a de plus dur, de plus violent et de plus décadent.
Les hommes Blancs sont soumis à aucune loi et les femme,s qu'elles soient françaises, espagnoles ou marocaines, tentent toutes de gagner leur liberté dans un Maroc en pleine rebellion contre son occupant.
L'esthétique, la musique et la mise en scène dégoûtent et envoûtent le spectateur. Les acteurs sont tous très bons.
Dépaysante à souhait, cette série est disponible sur Starzplay.
 Little Birds, avec Juno Temple,Yumna Marwan, Hugh Skinner, Raphael Acloque, Rossy de Palma, Amy Landecker, Nina Sosanya, Kamel Labroudi, &  inspirée des nouvelles érotiques d'Anaïs Nin.
2.

TOUJOURS LÀ POUR TOI 
FIREFLY LANE (SERIE)
LA CONFIANCE EN AMITIÉ
MAGIE FRIEDMAN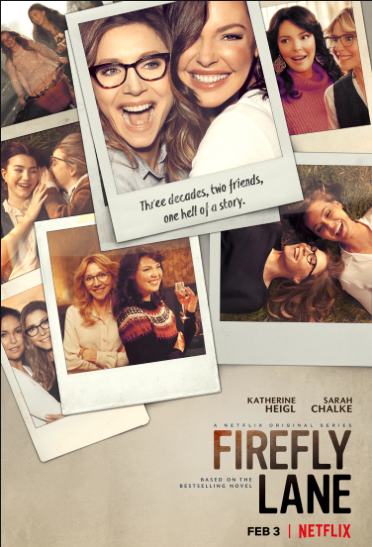 LE PITCH
Tully et Kate se rencontrent en 1974 à Firefly Lane. Tully vit avec sa mère après avoir été ballottée toute son enfance entre sa grand-mère et sa mère qui se drogue.
Kate  est l'aînée. Elle a un frère et deux parents qui semblent s'entendre. Tully est grande, jolie, et tout le monde la remarque alors que Kate est petite et ses lunettes lui mangent le visage.
Elles deviennent amies, amies pour la vie se jurent-elles.
Plus tard, Tully devient une star de la télévision et enchaînent les histoires d'amour alors que Kate galère entre sa vie de mère et de femme bientôt divorcée, et peine à trouver un travail…
Mais à chaque moment difficile, elles se remontent le moral.
LA SÉRIE
Adaptée du roman écrit par Kristin Hannah, la série se focalise sur trois périodes: leur adolescence en 1974, leur début de carrière dans les années 80 et lorsqu'elles arrivent à la quarantaine, dans les années 2000.
Les deux femmes sont très attachantes tant nous nous y retrouvons aussi bien dans l'une que dans l'autre, et toutes deux manquent au fond de confiance en elles.
Par contre, elles ont totalement confiance l'une envers l'autre.
Les jeunes actrices, Roan Curtis et Ali Skovbye incarnent à merveille la passion et le feu qui nous animent lorsque l'amitié naît à cet âge.
Quant à Katherine Heigl et Sarah Chalke, leur prestation parfois un peu caricaturale nous emmène dans l'histoire d'une vie de femme, faite d'échecs et de réussites.
Vous serez très vite accroc à cette série. Vivement la saison 2 !
Firefly Lane, de Maggie Friedman, avec Katherine Heigl, Sarah Chalke.
3.

À TOUS LES GARÇONS
POUR TOUJOURS ET À JAMAIS
LA CONFIANCE EN AMOUR
MICHAEL FIMOGNARI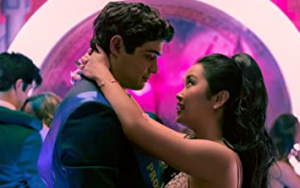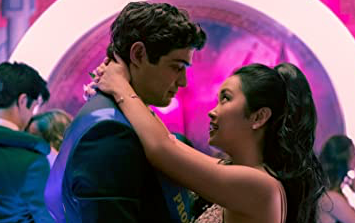 PITCH
Depuis deux films précédents déjà, nous suivons la relation amoureuse de Lara Jean et de Peter Kavinsky.
Lara Jean envoyait des lettres d'amour à tous ses anciens amoureux et rencontra ainsi Peter.
Orpheline de mère coréenne, elle et ses soeurs sont élevées par leur père, américain.
Adapté des romans de Jenny Han, nous suivons la naissance de leur histoire d'amour jusqu'à dans ce troisième épisode, (le troisième tome) leur départ pour l'université.
Chaque film met les personnages face à des choix qui auront des conséquences sur leur relation.
Cette fois, le couple a prévu d'aller ensemble à l'Université de Stanford. Mais Peter est accepté alors qu'elle non…
Et lors de leur voyage de fin d'année, Lara tombe amoureuse de la ville de New York, et est acceptée à l'université de NYU, à 4000 km de Peter.
Leur relation pourra t-elle se poursuivre  ?
LE FILM
La confiance est l'essence de toute relation.
Et il y a une véritable alchimie entre les deux acteurs, Lana Condor & Noah Centineo.
Comme une friandise, nous retrouvons avec joie les doux tiraillements des deux amoureux et le film suit avec cohérence l'histoire et les personnages que nous connaissons.
Y aura-t-il un quatrième film ?
Sera-t-il un nouvel When Harry Met Sally ?
À suivre.
À voir en ce moment sur Netflix.
To all the boys always and forever, de Michael Fimognari
À voir sur NETFLIX.
4.

STELLA DALLAS
FILM SUR LA CONFIANCE EN SOI
KING VIDOR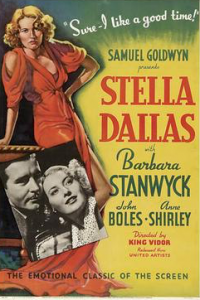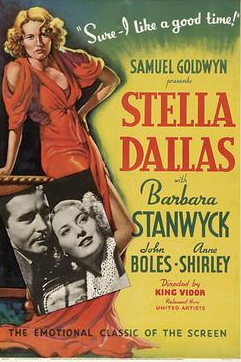 LE PITCH
Stella, une jeune femme issue de la classe ouvrière rêve d'épouser Stephen, le riche hériter de l'usine où travaille son frère.
Ils tombent amoureux, se marient mais son mari exige d'elle une tenue et des attitudes dites « aristocrates » qu'elle se refuse d'adopter.
Ils ont une fille ensemble, Laurel,  mais leur mariage se délite et ils finissent par se séparer. Lui vit à New York avec une femme qu'il a failli épouser, Helen.
Peu à peu, Stella perd toute la confiance que sa position sociale lui avait permis d'acquérir un temps et a peur de faire honte à sa fille…
LE FILM
Bouleversant, cette deuxième adaptation du roman de Olive H. Prouty réalisée en 1937, (la première est réalisée en 1925) questionne à la fois la position de la femme dans la société lorsqu'elle n'a pas d'argent et à quel point elle doit se sacrifier en tant que mère.
Le manque de confiance en elle empêche Stella d'être heureuse.
Barbara Stanwyck, extraordinaire dans ce rôle à l'interprétation si moderne, a eu une enfance semblable à celle du personnage. Sa mère mourut lorsqu'elle n'avait que quatre ans, assommée par un ivrogne et elle grandit dans la misère.
Elle tournera dans de très grands films dont un jalousé par Hitchcock, Double Indemnity (Assurance sur la mort) de Billy Wilder.
Née au début du XXème siècle, elle jouera jusque dans les années 80 (notamment dans Dynastie) et mourut en 1990.
5.

NAMASTE WAHALA
LA CONFIANCE DANS LA FAMILLE
HAMISHA DARYANI AHUJA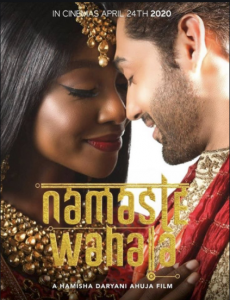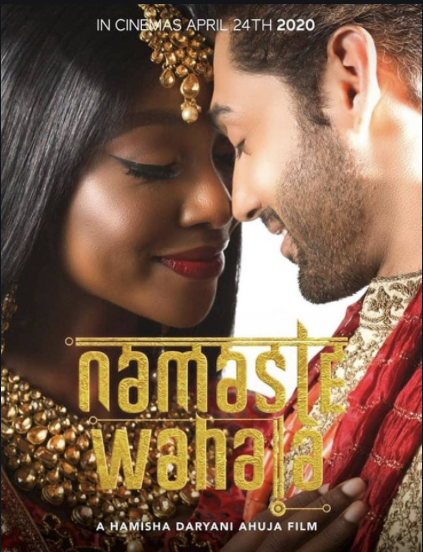 LE PITCH
Elle est Nigérienne, il est Indien et tombent amoureux en faisant leur jogging en bord de mer.
Mais les familles des deux côtés ne voient pas cette relation d'un bon oeil, se méfiant de la culture de l'autre.
LE FILM
Entre comédie romantique, entre Bollywood et satyre africaine, ce film original mélange les genre, les styles et les cultures.
Les personnages en font des tonnes, il y a des chants et des disputes, des expressions propres aux deux cultures et cela fait du bien de ne pas voir que des Blancs à l'écran.
Hamisha Daryani Ahuja a grandi à Lagos et a été restauratrice avant de se lancer la réalisation de ce film où elle a souhaité mélanger les deux cultures.
Avec Ini Dima-Okojie et Ruslaan Mumtaz
À voir en ce moment sur NETFLIX.
2. LES SORTIES PRÉVUES EN 2021
(FILMS ET SERIES)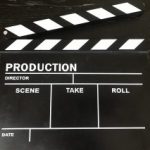 Quelques bandes annonces:
Old, de Night Shyamalan
The Vault,  de Jaume Balagueró avec Liam Cunningham, Freddie Highmore, Luis Tosar
Supernova, de Harry Macqueen, avec Stanley Tucci et Colin Firth
The Mauritanian, de Kevin Macdonald (réalisateur de Life in a Day en ce moment sur Youtube), avec Jodie Foster & Tahar Rahim (nominé aux Golden Globes cette année).
Land, de Robin Wright
Atlantic Crossing, de Alexander Eik & Janic Heen, avec Kyle Maclachlan  et Sofia Helin
Nomadland, de Chloé Zhao, nominé aux Golden Globes
French Exit, de Azazel Jacob, avec Michelle Pfeiffer, d'après le roman de Patrick DeWitt
Judah & The Black Messiah, de Shaka King avec Daniel Kaluuya
Coby & Stephen are in love, de Carlo Narcisse & Luca Yuanyuan Yang
Six Minutes to Midnight, Par Andy Godard, avec Judi Dench et Eddie Izzard, inspiré par des événements réels.
3.  CONSEILS DES PROFESSIONNELS
SCÉNARISTES, RÉALISATEURS, ACTEURS, COMPOSITEURS, ÉCRIVAINS…
 France Culture : critiques de The Nest & Abou Leila
4 Ways to Become an Amazing Mentor  by Tülay Circir 
60 Second Screenwriter: What's an elevator pitch?  by Scott Myers
Teach Yourself to Be a Copycat. Want to write like your favorite… by Susan Orlean 
Carrey Mulligan & Zendaya  sur le féminisme:
4. VOS PROGRAMMES TV EN SOIRÉE
du 17 au 24 février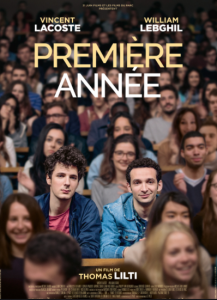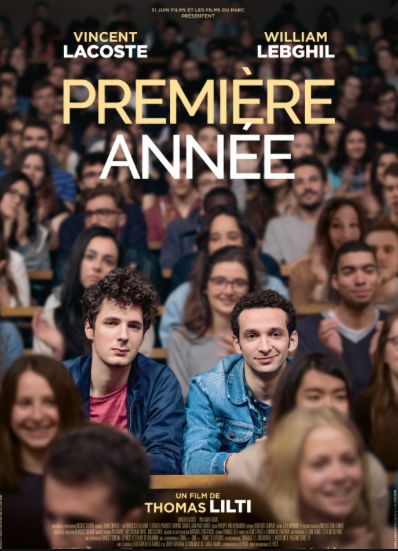 Mercredi 17
Arte: Quand on a 17 ans d'André Téchiné
Jeudi 18
6Ter: L'empreinte
Chérie 25 : Le grand jeu
LCP: Police à bout de souffle
Vendredi 19
France 3 : Charles Trenet
France 4 : Happy Feet 2
France 5 : Pierre et le loup
Chérie 25 : Le grand alibi
Samedi 20
Arte : La croisade des enfants
Dimanche 21
TF1: Charlie et la chocolaterie
France 2 : Première année
Lundi 22
France 5 : Les aventures du baron de Munchhaüsen
Arte : Raccrochez, c'est une erreur
W9: Les aventuriers de l'Arche perdue
Mardi 23
Canal+ : Judy
Arte : La fabrique de l'ignorance
C8: Imitation Game
TFX: Hôtel Transylvanie
Mercredi 24
Arte : L'avenir- Mia Hansen-Løve
6Ter: Pirates des Caraïbes
5. VOS PLATEFORMES
(FILMS SUR LA CONFIANCE)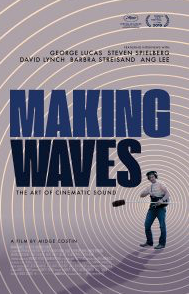 ARTE
Documentaire
La magie du son au cinéma: Making Waves, de Midge Costin
Le son au cinéma: Nourrie d'entretiens avec Spielberg, Lynch ou Lucas, une révélation des pouvoirs du son au cinéma. Cette immersion dans les studios hollywoodiens raconte l'histoire des designers sonores les plus marquants : Walter Murch (« Apocalypse Now »), Ben Burtt (« Star Wars ») et Gary Rydstrom (« Il faut sauver le soldat Ryan »).
Film
Falafel Sauce Atomique de Dror Shaul
À la recherche d'un amour perdu…de Nick Baker Monteys
L'Aigle s'est envolé de John Sturgess
Mary Reilly de Stephen Frears avec Julia Roberts
Mishima, une vie en quatre chapitres, présenté par F.F Coppola &  G Lucas,  de Paul Schrader
Série
House of Cards (la première version, anglaise) 
La Chaîne Parlementaire
LCP vous propose de nombreux bons documentaires: ici
La Cinémathèque Française
Les rétrospectives sont reportées mais il reste à voir sur la plateforme Henri, un film culte gratuit chaque jour.
Vos séries et films sur la confiance
 NETFLIX
À voir 
Run on, série de Lee Jae-Hun, Park Si-Hyeon
The Last Paradiso, de  Rocco Ricciardulli (drame/romance)
Pole Dance, de Michele Ohayon
Live once, love twice, de Maria Ripoli
Amend, The fight for America, de Robe Imbriano & Tom Yellin, avec Will Smith
Marshall, de Reginald Hudlin, avec Chadwick Boseman
Buried by the Bernards, produit par Warren D Robinson
Nadia bakes, de Nadya Hussain
The Last sentence, de Jan Troell, dès aujourd'hui
L'histoire vraie du journaliste suédois Torgny Segerstedt, qui dénonça la montée du fascisme.
Behind her eyes, série de  Steve Lightfoot, dès aujourd'hui
Plus tard 
I care a lot, de J. Blakeson, avec Rosamund Pike, dès le 19 février
Ginny & Georgia, un duo mère-fille : Gina, 15 ans, adolescente mature, et Georgia, sa mère, qui s'installent en Nouvelle-Angleterre.
Dès le 24 février.
Phantom Thread, de Paul Thomas Anderson.
Un chef d'oeuvre avec Daniel Day-Lewis.  Une magnifique histoire d'amour: à voir absolument dès le 19 février.
Sky Rojo, l'histoire de trois prostituées en cavale. Par les créateurs de La Casa de Papel, Alex Pina et Esther Martinez Lobato, dès le 19 mars.
Deux saisons de huit épisodes chacune.
Pelé , des réalisateurs David Tryhorn et Ben Nicholas, dès le 23 février
Moxie, de Amy Poehler, dès le 3 mars
Lady Bird, de  Greta Gerwig, dès le 3 mars,
Call me by your Name, de Luca Guadagnino, dès le 4 mars
Crazy about her, de Dani de la Orden, dès le 26 février
Canine Academy, de Jas Leverette, dès le 24 février.
Tribes of Europa, de Philip Koch & Florian Baxmeyer, dès le 19 février.
Vos séries et films sur la confiance
 

Prime Video
Maintenant
Come Away, avec Angelina Jolie
Jack Ryan adapté des romans de  Tom Clancy, avec John Krasinski et Wendell Pierce 
The Great escapists
James May our man in Japan
The Lie, par Veena Sud
& The Vast of night, par Andrew Patterson
Romance: The map of tiny pretty things by Ian Samuels.
À VENIR
L'Internat: Las Cumbres, dès le 19 février
WITHOUT REMORSE, de Stefano Sollima, avec Michael B. Jordan (30 avril).
Vos séries et films sur la confiance
CANAL + 
Neuf Meufs, série d'Emma de Caunes
Le Cas Richard Jewell, de Clint Eastwood: critique ici 
Radioactive de Marjane Satrapi, sur Marie Curie
Judy  Chronique ici de la sublime biographie de Judy Garland par Rene Zellweger qui reçut un Oscar pour ce rôle: dès le 23 février
Deux moi (chronique sur ce blog), de Cédric Klapisch
Blackkklansman, de Spike Lee, dès le 28 février, avec John David Washington (Tenet, Malcom & Marie) – Adam Driver (Marriage Story, Star Wars, The Report, The Dead Don't Die…)
Jojo Rabbit, dès le 2 mars de Taika Waititi, avec  Roman Griffin Davis, Thomasin McKenzie et Scarlett Johansson
Vos séries et films sur la confiance
 STARZPLAY
The Attaché, dès le 14 mars, série créée par Eli Ben David
Single Moms Club, de Tyler Perry
We are who we are, de Luca Guadagnino (Call Me By Your Name) , dès le 7 mars 
Chloë Sevigny (Big Love), Kid Cudi (Westworld and How to Make It in America), Jack Dylan Grazer (It), Alice Braga (Queen of the South), Spence Moore II (All American)Jordan Kristine Seamon, Faith Alabi, Francesca Scorsese, Ben Taylor, Corey Knight, Tom Mercier et Sebastiano Pigazzi. 
Les Luminaires, mini-série adaptée du roman éponyme par Eleanor Catton, avec Eva Green.
Vos séries et films sur la confiance
APPLE TV
The Snoopy Show
Becoming You, documentaire sur les enfants de 1 à 5 ans à travers le monde
For All Mankind (saison 2), dès le 19 février
Cherry, des Frères  Russo, avec Tom Holland dès le 12 mars
Billie Ellish
Palmer de Fisher Stevens, avec Justin Timberlake, Juno Temple, Alisha Wainwirght
Et plus tard
Un documentaire sur le Velvet Underground réalisé par Todd Haynes (le réalisateur de Carol)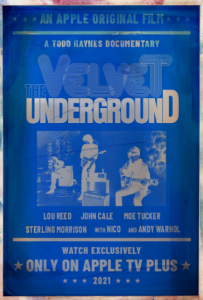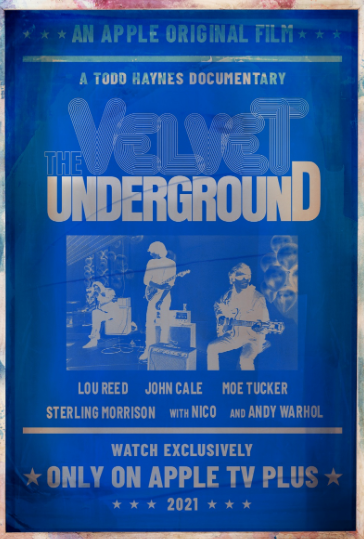 Vos séries et films sur la confiance
DISNEY+
Raya & the last dragon, dès le 5 mars 
"Us Again", réalisé par Zach Parrish et chorégraphies de  Keone & Mari, dès le 5 mars.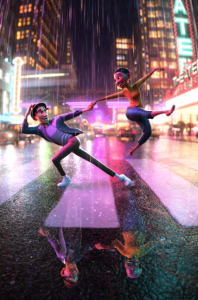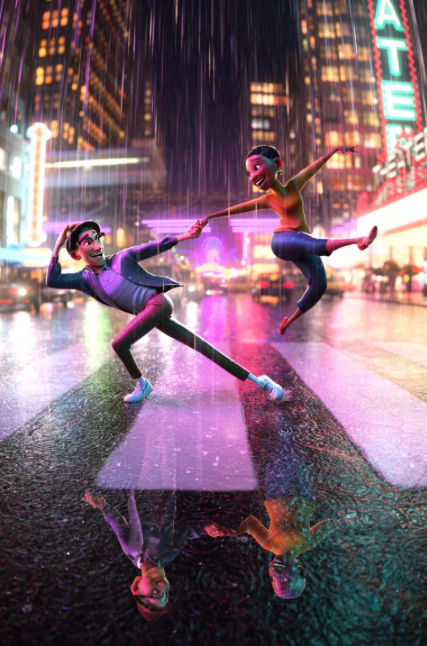 Tous les Disney en mars
WandaVision
Créée par Jac Schaeffer
de Matt Shakman &

Kevin Feige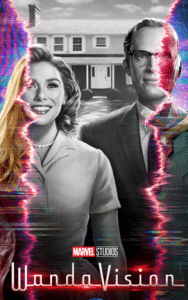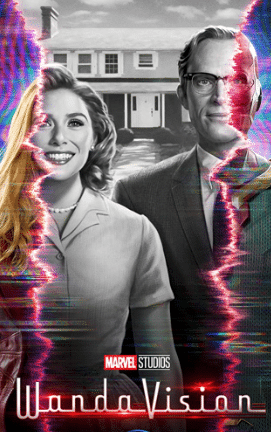 Si vous connaissez Ma sorcière bien aimée de Sol Saks avec Elizabeth Montgomery et Dick York, et que vous aimez ce style d'humour alors vous allez adorer WandaVision.
L'histoire est celle d'une femme sorcière, Wanda Maximoff (sorcière rouge dans les Marvel,  mariée à un homme qui n'est autre qu'un super-héros robot, Vision.
Les sketches dans le premier épisode sont de la même veine que Ma sorcière bien aimée mais un mystère plane dans cette banlieue. Les personnages évoluent dans un décor en noir et blanc et Wanda perçoit par moments de la couleur.
Au fur et à mesure, les époques changent mais les deux héros amoureux restent coincés dans la série. Et la série évolue vers un Marvel.
Produite par Marvel Studios, on s'attend donc à des découvertes dans les prochains épisodes (il y en a 9 en tout).
Les deux acteurs sont sensationnels.
En ce moment sur Disney+ (9 épisodes) – Tous les vendredis à 9h.
Avec Elisabeth Olsen et Paul Bettany
Bande annonce
Pour continuer : Les dix meilleurs films de l'année 2020
Take care !
Abonnez-vous aux newsletters hebdomadaires pour ne rien manquer des nouveautés !