This week, five movies and series about change  to watch safe at home.
On the bilingual Movieintheair blog, I do for you a press review every Wednesday and keep the best of national and international audiovisual news.
Five films & series about change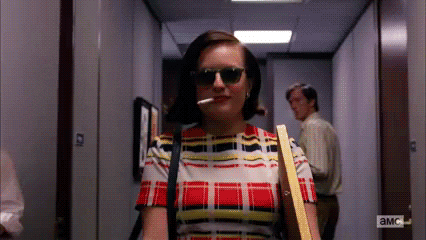 NEWS
Wonder Woman 1984 will only be released in VOd and in Blue Ray.
Tim Burton will be directing a series for Netflix about the Wednesday character of the Adams Family.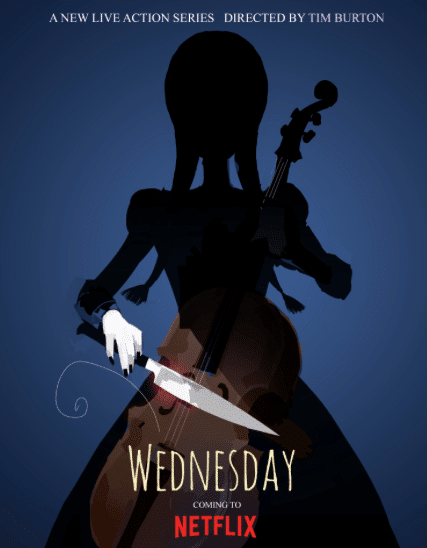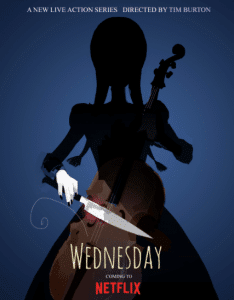 Paul Verhoeven: The Dutch filmmaker, who was to present " Benedetta " in Cannes, returns to the television series with an adaptation of " Bel Ami " with Saïd Ben Saïd.

 

 He writes with Ed Neumeier a thriller called "Young Sinner" .
Matthias Schoenaerts will play "Django" for Canal+ . The Belgian actor will be the hero of this re-reading of Sergio Corbucci's western, co-produced with Sky Italia, shooting starting in May.
Studiocanal is to shoot "Paddington 3".
A documentary about Iris Apfel's exhibition in Le Bon Marché.
MK2 will open its movie hotel in the 12th of Paris, in March, just above the MK2 Nation. Information here .
"Belle", by Mamoru Hosoda will be released this summer in Japanese movie theaters.
A new trailer of  Cruella, with Emma Stone, soon on Disney+, directed by Craig Gillespie.
ONLINE FESTIVALS
At the Festival Luchon 2021 from March 10th to March 14th: Aïssa Maïga and Rosalie Varda will respectively preside over the fiction and documentary juries of the event.
43rd edition of the International Women's Film Festival of Créteil to be held from 2 to 11 April 2021.
10th anniversary of the Festival Le Temps Presse, April 6 to 11, 2021 
The Cannes Film Festival will take place from July 7 to 15 as well as other festivals: La Semaine de la Critique, l'Acid, La Quinzaine des Réalisateurs
The 10th anniversary edition of the Champs-Élysées Film Festival will take place from September 14 to 21, 2021.
 78 th Golden Globe nominations have been revealed: best movies; Mank, The Trial of Chicago 7, The Father, Nomadland & Promising Young Woman. I bet on  Mank ;). Answer on February 28th.
MOVIES AND SERIES ABOUT CHANGE
ALL YOU WANT TO KNOW
ABOUT 
1.THE NIGHT MANAGER
J BLAKESON
CHANGE OF IDENTITY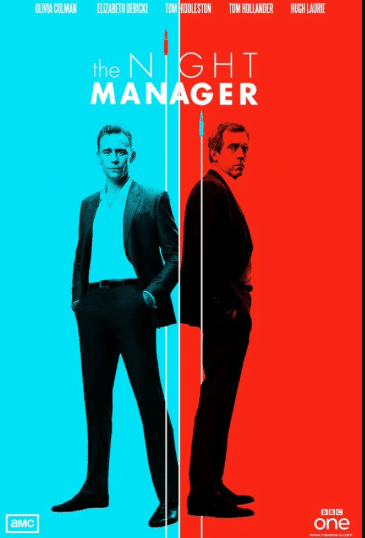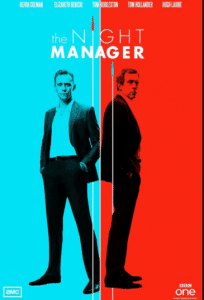 THE PITCH 
The Night Manager tells the story of Jonathan Pine, played by Tom Hiddelston, a lonely man, night manager in one of Cairo's most luxurious hotels during the Arab Spring, just before Hosni Mubarak's resignation in Egypt. 
From time to time, he performs small espionage services for a friend at the British Embassy. 
One evening, Sophie, the mistress of an influential man in Egypt, played by Aure Atika, gives him documents incriminating her lover as well as Richard Onslow Roper,  Hugh Laurie (Dr House) an English arms trafficker whose cover is a humanitarian activity.
Jonathan delivers the documents and Sophie becomes a target…
THE FILM
Jonathan eventually joined an independent service run by Angela Blurr, the extraordinary Olivia Coleman (The Crown), who was determined to prove Richard Roper guilty.
From being a British soldier, Jonathan changes and chooses to serve a cause, no doubt to regain the sleep he has lost in armed conflicts.
Brilliantly adapted by David Farr from a spy novel by John Le Carré, this mini series (6 episodes) directed by Susanne Hier (Bird Bow, The undoing…Love is all you need) is a must see.
It received twelve nominations and the "Best Director for a Mini-Series" award for Susanne Bier at the Emmy Awards in 2016.
Now on Amazon Prime.
2.
I CARE A LOT
J. BLAKESON
CHANGE OF SOCIETY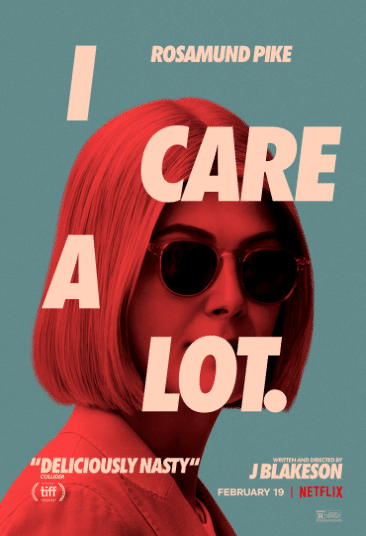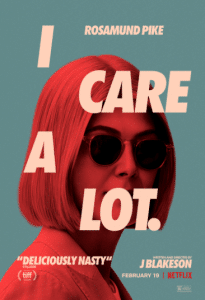 THE PITCH 
A very rich woman, Maria Grayson, played by Rosamund Pike (seen in Gone Girl, by David Fincher) manages, with the complicity of doctors and retirement homes, to have rich, lonely old people interned and appropriates their possessions and fortunes.
She is a person who, as they say in English, "cares", that is to say, cares for others.
Of course the word is used here in its most cynical sense.
Associated with his wife Fran, played by Eiza Gonzalez, they come across a woman, apparently alone in the world, Jennifer Peterson, played by the great Dianne Wiest, but who happens to be related to the Russian mafia ..
THE FILM
Cynical, Maria's lack of scruples is chilling, but very realistic about the times we live in, whether it's the way we look at the elderly or the notion of success, this film is a critique of a society where the only model for success is money.
The heroin refuses to change. She considers that in society there are two kinds of persons,  the preys and the predators.
Rosamund Pike, Dianne Wiest and Peter Dinklage (Tyrion Lannister in Game of Thrones) brilliantly play in I care a lot, directed by J. Blakeson (The Disappearance of Alice Creed and The 5th Wave).
Currently on NETFLIX.
3.
COME AWAY
BRENDAN CHAPMAN
CHANGE AND DREAM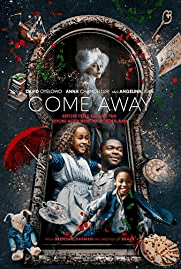 THE PITCH
This film had everything to succeed: the story of Peter, played by Jordan A. Nash and Alice, played by Keira Chansa, before they became Peter Pan and Alice in Wonderland. 
In this story, they are brother and sister and mourn with their parents the loss of their little brother during their daily adventures in the backyard.
They do everything they can to brighten the daily life of their parents, Rose and Jack, played by Angelina Jolie and David Oyelowo.
But to face their grief, they only dream of one thing, to change their world…
THE MOVIE
In an atmosphere that reminds us of Oliver Twist and the tales of Peter Pan and Alice in Wonderland, the story gets lost along the way and we find the time long.
What remains is the impeccable performance of the four main actors, with a small role for Michael Caine as always so masterful.
On Prime Video
4.
SORRY WRONG NUMBER
Anatole Litvak
CHANGE IN A ROMANCE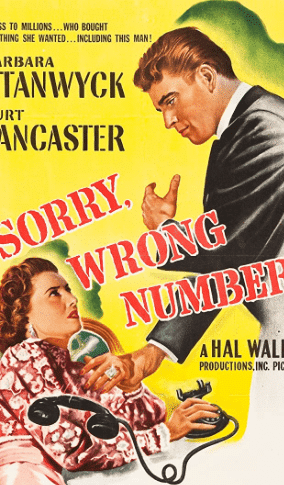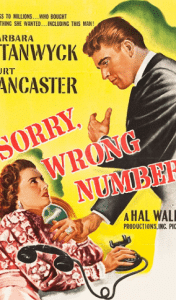 THE PITCH
Leona, a woman who is a hypochondriac, locked in her home, tries to reach Henry, her husband on the phone, but the operator makes a mistake and connects her to a line that is already in use. 
She overhears two men discussing a murder that one of them is going to commit that evening. She then calls the police, who explain that they can't do anything because they don't know where the alleged crime took place. And her husband does not come home…
THE MOVIE
The extreme modern thriller, oscillates between Hitchcock and Christopher Nolan. Pessimistic, complex, (there are flashbacks within flashbacks), it was a real commercial success when it came out in 1948. 
Barbara Stanwyck, whom I was telling you about last week in King Vidor's film Stella Dallas, carries the entire film on her shoulders. Once again, she is unforgettable.
The heroine is submissive to her father and believes she inherited her mother's heart disease. Her husband asks her to change, to get up, to get out of bed in order to get better, but she refuses this change…
At her side, the legend Burt Lancaster illuminates the film in the role of the husband, Henry, who refuses to be maintained by his wife.
The film is an adaptation of a radio play written by Lucille Fletcher and was performed by Agnes Moorehead in 1943.
To be seen on Arte.
5.
Legacy
Yann Arthus Bertrand
CLIMATE CHANGE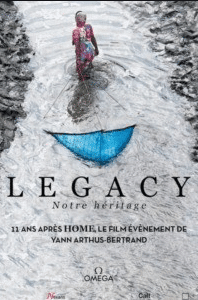 From the Chauvet cave to today, is the human being condemned to disappear?
Eleven years after « Home », the famous photographer retraces his steps; "it is not the earth that we must kill, it is our vision of progress", he declared.
He reminds us of obvious notions, the origin of Earth, trees, animals, men, but which make sense in this documentary in which the director, sad, makes a statement that we all know, the disappearance and possible end of our planet, with a focus on the suffering of animals..
The testimonies of the younger generation concretize the message he wishes to convey. The pandemic too…
And whether or not the public can be convinced, (becoming vegetarian is already an act) the real power to change this situation lies in political and economic action.
What will be our legacy ? According to Yann Arthus-Bertrand, his legacy is love for life.
2. 
YOUR MOVIES
AND SERIES TO COME ABOUT CHANGE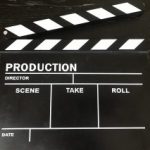 Sous le ciel d'Alice, by Chloé Mazlo, with Alba Rohrwacher (sister of Alice who did  Lazzaro Felice, awarded Best Script at the Cannes Film Festival in 2018 ), Wajdi Mouawad.
Supernova, de Harry Macqueen, avec Stanley Tucci et Colin Firth
The Mauritanian, de Kevin Macdonald (director of Life in a Day on Youtube), with Jodie Foster & Tahar Rahim ( Golden Globes nomination this year).
Land, by Robin Wright
Atlantic Crossing, by Alexander Eik & Janic Heen, with Kyle Maclachlan  &Sofia Helin
Nomadland, by Chloé Zhao
French Exit, by Azazel Jacob, with Michelle Pfeiffer, from Patrick DeWitt's novel.
Judah & The Black Messiah, by Shaka King, with Daniel Kaluuya
Coby & Stephen are in love, by Carlo Narcisse & Luca Yuanyuan Yang
Six Minutes to Midnight, By Andy Godard, with Judi Dench & Eddie Izzard.
Cross the line, by David Victori, with Mario Casas
The Toll, by Michael Nader
HBO Max program
Mare of Easttown, by Brad Ingelsby with Kate Winslet, series on HBO on April 19 on OCS.
Réminiscence, by Lisa Joy, with Hugh Jackman, Rebecca Ferguson
3.

WEEKLY TIPS & OPINIONS
FROM 

PROFESSIONALS
 WRITERS, SCREENWRITERS, DIRECTORS, COMPOSERS…
Future of African tv series (RFI)
4 Books That Brought Me Out of My Comfort Zone  by Violet Daniels 
How Much Should a Writer Read?. Reading is your apprenticeship. H  by Shaunta Grimes 
4. YOUR WEEKLY PROGRAM
(MOVIES AND SERIES ABOUT CHANGE)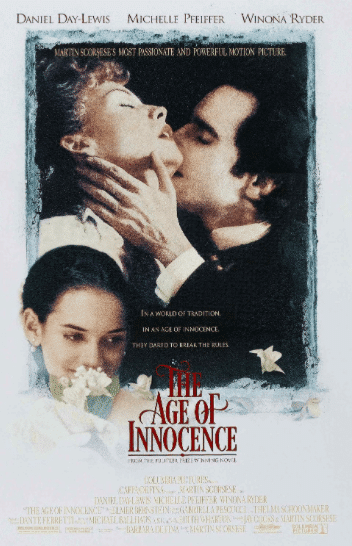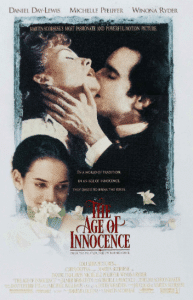 Wednesday 24
Arte : L'avenir- Mia Hansen-Løve
6Ter: Pirates des Caraïbes
Thursday 25
C+: Your Honor
M6: This is us
TF1 series : Pan
6Ter :Astérix et Cléopatre
Chérie 25: Million dollar baby de Clint Eastwood
Friday 26
Arte : Honor
France 3: Gainsbourg
C8 : Ferdinand
France 4: Le mariage de mon meilleur ami
Chérie 25: Deux soeurs pour un roi
Saturday 27
Arte : Antarctica sur les traces de l'empereur
Sunday 28
Arte : The age of innocence by Martin Scorsese, with Daniel Day-Lewis (Newland Archer), Michelle Pfeiffer (Ellen Olenska)
France 2: Neuilly sa mère
Monday March 1st
Arte : La fin d'une liaison with Ralph Fiennes (Maurice Bendrix), Julianne Moore (Sarah Miles) by  Neil Jordan
Exotica by Atom Egoyan Avec Bruce Greenwood (Francis Brown)
W9 : Indiana Jones et le Temple maudit
Tuesday  2nd
Arte : Documentaire sur le diabète
C+: Jojo Rabbit
Wednesday 3rd
Arte : Un coeur en hiver by Claude Sautet, followed by Perfect sense
Un coeur en hiver
The heart of Camille (Emmanuelle Béart), a passionate violinist, balances between two violin makers, Maxime (André Dussollier) and Stéphane (Daniel Auteuil)… Claude Sautet delivers a melancholic and restrained film about the confusion of feelings.
Perfect sense
This love story with Eva Green and Ewan McGregor holds up a striking mirror to our present. A film of anticipation directed in 2010 by the British David Mackenzie ("Comancheria").
5. ON YOUR PLATFORMS
(CHANGE)
ARTE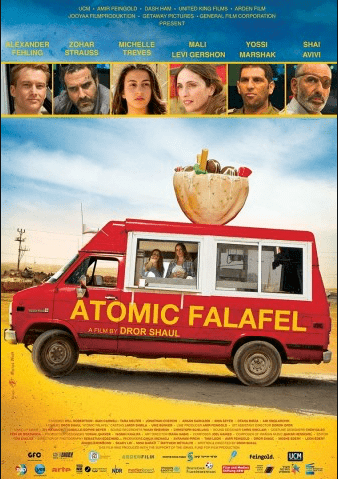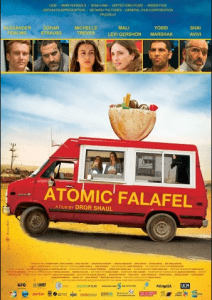 DOCUMENTARY
Sound in cinema
Featuring interviews with Spielberg, Lynch and Lucas, a revelation of the power of sound in cinema and all the changes it faced.
This immersion in Hollywood studios tells the story of the most outstanding sound designers: Walter Murch ("Apocalypse Now"), Ben Burtt ("Star Wars") and Gary Rydstrom ("Save Private Ryan").
A woman who was film historian and film critic, and who founded the Cinémathèque française with Henri Langlois in 1936.
ROCKFIELD, LE ROCK'N ROLL EST DANS LE PRÈS,  by Hannah Berryman: the place where all rock'n roll festivals took place.
MOVIE 
By Mia Hansen-Løve, a change in the life of a woman, with Isabelle Huppert (Nathalie Chazeaux),  André Marcon (Heinz) & Roman Kolinka (Fabien)
After the disappearance of a young woman of Kurdish origin, Chief Inspector Caroline Goode leads the investigation. This breathtaking fiction recounts a tragic news story that shook Great Britain in 2006.
By Richard Laxton avec Keeley Hawes (Caroline Goode).
Falafel Sauce Atomique by Dror Shaul
À la recherche d'un amour perdu…by Nick Baker Monteys
L'Aigle s'est envolé by John Sturgess
Mary Reilly by Stephen Frears with Julia Roberts
Mishima, une vie en quatre chapitres, by F.F Coppola & G Lucas, by Paul Schrader
SERIES
House of Cards 
La Chaîne Parlementaire
LCP offers you a lot of good documentaries: here
La Cinémathèque Française
All retrospectives are postponed.
On Henri plateform, a cult movie everyday
Your movies and series about change
to watch

 on 

NETFLIX
(CLICK ON THE LINK TO WATCH THE TRAILER)
N

ow:
Amend, The fight for America,, by Robe Imbriano & Tom Yellin, with Will Smith.
Marshall,by Reginald Hudlin, with Chadwick Boseman, as from Saturday
Buried by the Bernards, produced by Warren D Robinson
Ginny & Georgia, Gina, 15 years old, a mature teenager, and Georgia, her mother, a much more excited adult, moving to New England.
Pelé , by David Tryhorn & Ben Nicholas, NOW
Tribes of Europa, by Philip Koch & Florian Baxmeyer
Canine Academy, by Jas Leverette, as from February 24.
Crazy about her, by Dani de la Orden, as from February 26.
Moxie,by Amy Poehler, as from March 3rd.
Lady Bird, by Greta Gerwig, as from March 3rd.
Call me by your Name, by Luca Guadagnino, as from March 4.
Sky Rojo, three prostitutes on the run. By the creator of  La Casa de Papel, Alex Pina &Esther Martinez Lobato, as from March 19th. 2 seasons of eight episodes.
A week away, musical inspired by Dirty Dancing, directed by Roman White with Bailee Madison, Sherri Shepherd, starting March 26th.
The Irregulars, created by Tom Bidwell, with Harrison Osterfield, on the work of Sir Arthur Conan Doyle, working for Dr. Watson saving London from supernatural element, starting March 26th.
Your movies and series about change
to watch on 

Prime Video
Now:
L'Internat: Las Cumbres, by Laura Belloso
WITHOUT REMORSE, de Stefano Sollima, avec Michael B. Jordan (April 30)
Your movies and series about change
 to watch on 

Canal+
The Perfect candidate, de Haifaa Al Mansour avec Mila Alzahrani.
Le casse-coeur, directed by Peter Facinelli, with Milo Gibson, Jordan Hinson, Adam Huber, Joaquim de Almeida, Justine Wachsberger, James Kyson Lee, Lily Anne Harrison, Cecile Cubilo, Colin Ferguson, John Hinson, Hermann Ludovick Pattein.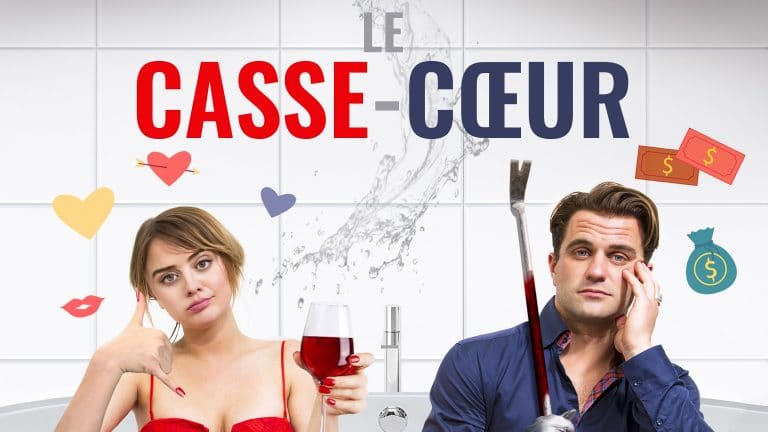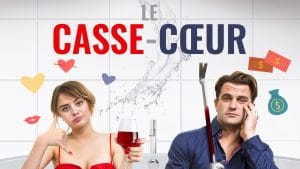 Neuf Meufs, series by Emma de Caunes
Deux moi  (review on the blog), by Cédric Klapisch
Judy   Judy Garland biopic by Rene Zellweger who won an Oscar, as from February 23rd 
Blackkklansman, by Spike Lee, as from February 28, with John David Washington (Tenet, Malcom & Marie) – Adam Driver (Marriage Story, Star Wars, The Report, The Dead Don't Die…)
Jojo Rabbit, as from March 2nd, by Taika Waititi, with Roman Griffin Davis, Thomasin McKenzie & Scarlett Johansson
Your movies and series about change
 to watch 

on 

Starzplay
We are who we are, de Luca Guadagnino (Call Me By Your Name), as from March 7th
Chloë Sevigny (Big Love), Kid Cudi (Westworld and How to Make It in America), Jack Dylan Grazer (It), Alice Braga (Queen of the South), Spence Moore II (All American), as well as newcomers Jordan Kristine Seamon, Faith Alabi, Francesca Scorsese, Ben Taylor, Corey Knight, Tom Mercier and Sebastiano Pigazzi.
The Luminaries, adapted from the eponymous novel by Eleanor Catton with Eva Green
The Attaché, as from March 14, series created by Eli Ben David
Your movies and series about change
 

to watch on
Apple TV
Cherry, by brothers Russo, with Tom Holland on Apple TV, on March 12th
Billie Ellish
Palmer , by  Fisher Stevens,  Justin Timberlake, Juno Temple, Alisha Wainwirght
The Mosquito Coast, mini série adaptée du roman de Paul Theroux, (et déjà adaptée par Peter Weir, avec Harrison Ford),  dès le 30 avril, de Neil Cross et Tom Bissel, avec Justin Theroux et Mélissa George.
 Velvet Underground documentary this summer, directed by Todd Haynes ( Carol)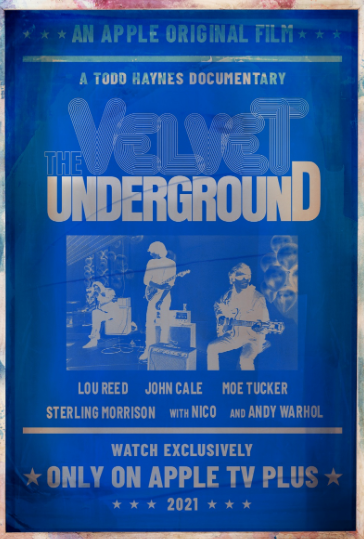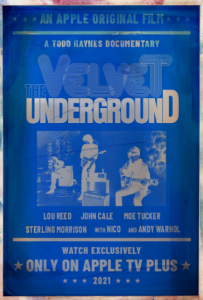 Your m

ovies and series about change 

to watch on
DISNEY+ 
Big Sky, by David E. Kelley.
Raya & the last dragon (on March 3rd in France)
"Us Again", réalisé par Zach Parrish et chorégraphies de  Keone & Mari, dès le 5 mars.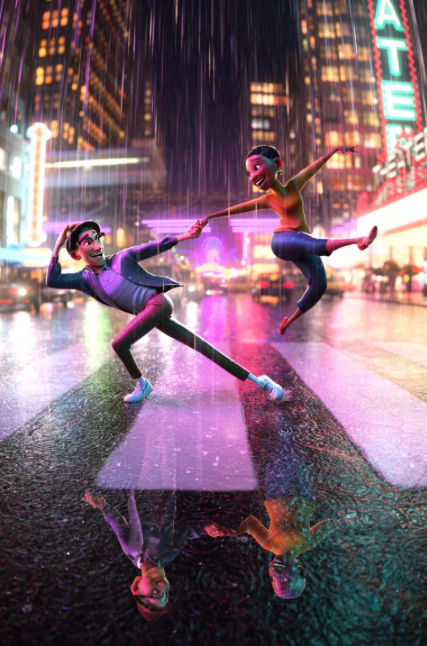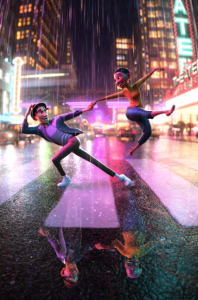 All March movies 
Wandavision
 Created by
Jac Schaeffer
 Matt Shakman &

Kevin Feige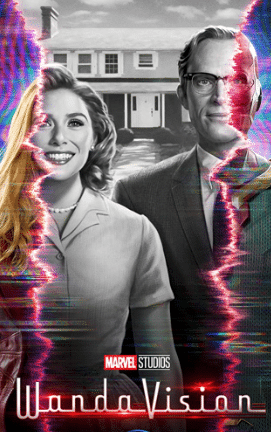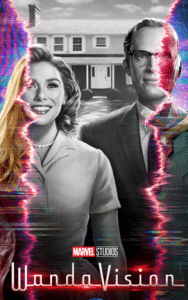 If you have seen Bewitched by Sol Saks with Elizabeth Montgomery and Dick York, and you liked this style of humor then you will love Wandavision.
The story is about a witch, Wanda Maximoff, (red witch in Marvel) married to a man who is none other than a robot superhero, Vision. But of course he changes his appearance when he goes to work.
The sketches are in the same vein of Bewitched  but a mystery hovers in this suburb.The characters evolve in a black and white setting and Wanda perceives color at times.
Funny, this light-hearted series is easy to watch.
Produced by Marvel Studios, we are expecting discoveries in the next episodes (there are 9 in all).
Both actors are sensational.
Currently on Disney+ (9 episodes) – Every Friday at 9. A.M
With Elisabeth Olsen et Paul Bettany
Trailer
To keep on reading : The 2020 ten best movies
Stay safe !
Subscribe to the weekly newsletters to keep up !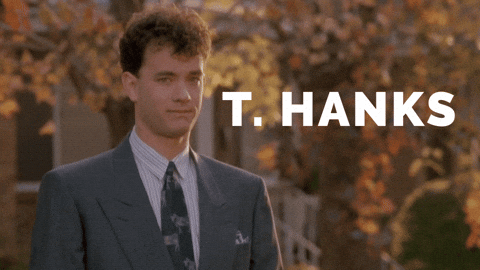 [contact-form to="contact@movieintheair.com" subject="Subscribe to the newsletters"][contact-field label="Subscribe here : Name" type="name"][contact-field label="Email address" type="email"][/contact-form]