What films to watch as from September 7th
Your news and films as from September 7th
Festivals: Mostra de Venise et Festival du Film Américain de Deauville:
The best movies since January 2022:
As Bestas, Rodrigo Sorogoyen (review below)
La nuit du 12, Dominik Moll (review below)
Holy Spider, Ali Abbasi (review below)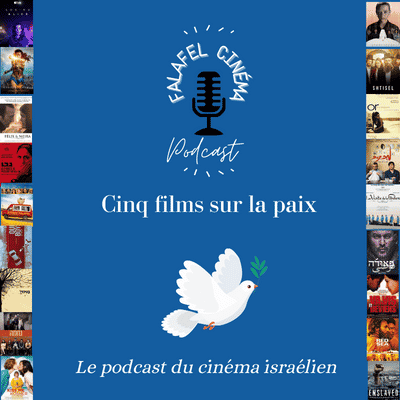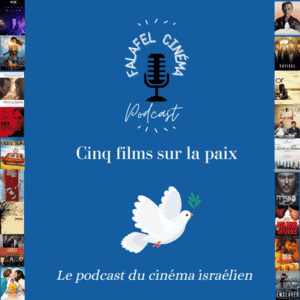 ALL YOU WANT TO KNOW ABOUT  FILMS & SERIES IN THEATERS & AT HOME

My Name is Gulpilil, Molly Reynolds
Synopsis
With David Gulpilil
Ripped from the Australian bush as a young boy, David Gulpilil will become the first Aboriginal icon on the silver screen.
Divided between the traditions of his people and the excesses of Hollywood, the multi-talented actor and dancer tells us about the extraordinary journey that has been his life.
About the film
He wanted his funeral to last at least six or seven days. David Gulpilil will not be forgotten.
For two hours, in this film he also produced, David Gulpilil speaks to us. 
Diagnosed with stage 4 lung cancer, Australia's most iconic actor, with a career that lasted more than 50 years, tells us about his life, his illness, the movies and at the heart of his life, his roots.
He is the only actor to have performed in the two highest grossing Australian films of all time: "Australia" and "Crocodile Dundee.".
Molly Reynolds, who knew him for a long time, filmed him for three years.
Discovered at the age of 16 to play in the film Walkabout by Nicholas Roeg, he must choose a White name. He chose David because of an image of the character in the Bible.
Walkabout is the story of a young sister and brother abandoned in the Australian bush who must learn to fend for themselves in the wild.
David Gulpilil paves the way for stories written for Aborigines. He then played in "Storm boy" by Henri Safran. 
He won the Best Actor Award in the "Un certain regard" selection in 2014 for "Charlie's country" which he co-wrote directed by Rolf de Heer
Dining with the Queen on several occasions, meeting John Lennon, Michael Jackson, smoking ganja with Bob Marley, getting drunk with Denis Hopper with whom he often ends up in jail, David Gulpilil remains a man who is rooted to his land.
Like in Countryman movie, played by Edwin Lotham, the Jamaican fisherman who lives in the wilderness, which he co-wrote. David Gulpilil fishes for water snakes, dances around the fire, hunts kangaroos. 
The narration of his life sometimes seems incomprehensible, redundant, because of his disease and because he mixes poetry with it and repeats over and over again his love of nature, of his origins.
With Rolf de Heer, he made the first film in the Australian native language, Ten Canoes: 
He was also very funny and his one man shows were a great success. 
Molly Reynolds succeeded in bringing  this unusual character to the screen, "surreal", as she says so well.
David Gulpilil ​died on November 29, 2021.
Interview Margaret Pomeranz (vostfr)

Revoir Paris, Alice Winocour
Synopsis
À Paris, Mia est prise dans un attentat dans une brasserie.
Trois mois plus tard, alors qu'elle n'a toujours pas réussi à reprendre le cours de sa vie et qu'elle ne se rappelle de l'évènement que par bribes,
Mia décide d'enquêter dans sa mémoire pour retrouver le chemin d'un bonheur possible.
About the film
As the trial of the Nice attack opens, "Revoir Paris", so sadly relevant today, reminds us of painful memories.
This film is the story of a reconstruction, that of Mia, brilliantly played by Virginie Efira, very true in her performance, that of the victims of terrorism and Paris, a character in the film.
During the whole film, Mia rides a Triumph through Paris wearing a leather jacket, kind of a second skin she was wearing during the attack.
Alice Winocour manages to film the unbearable, the terrorist attack of November 13, in a Parisian brasserie. After the first twenty minutes, it' s pitch black, oblivion. 
Then six months later, Mia returned to the scene. She tries to reconstruct her memory. What happened during the shooting?  Memories emerge, like flashes, reminiscent of David Cronenberg's "Dead Zone", with Christopher Walken, where the character has premonitory flashes.
Mia is looking for a new meaning to her life.  There is, as psychiatrists call it, the notion of "diamond in the heart of the trauma", that is to say, the unusual relationships forged at the time of the tragedy.
Before the terrorist attack, in the restaurant, she looked in Thomas' eyes  (brilliant Benoît Magimel). Is a story between them possible? 
In a relationship with Vincent (Grégoire Colin, starring in Claire Denis' Avec Amour et Acharnement), she distances herself from this relationship, which breaks down in spite of them.
Alice Winocour was inspired by the memories of her brother who was at the Bataclan on November 13 and his account of the days following the terrorist attack.
She also visited online forums where victims were testifying and looking for people they had been in contact with even for a few seconds at the time of the attack. 
"Paris Memories" also gives us another perspective on Paris, the one we all know.
Through Assane character (Amadou Mbow, seen in Mati Diop's film "Atlantic"), the director highlights the undocumented personnel who were not counted after the attack because those who survived fled.
Alice Winocour quotes this true sentence: "If the Senegalese, the Malians and the Sri Lankans went on strike, we could not eat in Paris". 
In a few scenes, everything is said about this misery that is displayed in Paris and against which nothing is done. Rented out by the day like slaves, they are constantly on the move, at the mercy of an arrest that would send them back to the country they have fled.
Filming began shortly after the start of the November 13 trial. 
Alice Winocour says"When we were shooting certain scenes like the flower scene in tribute to the victims, passersby were moved, so much so that we had to post large "shooting" signs to avoid confusion."
Next to me, a couple who had no doubt lived through the attacks were regularly hugging each other.
I can only advise you to go see this fair and strong film, without a doubt the best of this early September.
Today September 7th, in theaters.

Lord of the Rings : The Rings of Power, John D. Payne, Patrick McKay
Synopsis
The Rings of Power series begins during a period of relative peace and covers all the major events that occurred in Middle-earth during the Second Age: the creation of the Rings of Power, the history of the island kingdom of Númenor, the rise of Sauron, and the final alliance between Elves and Men.
The series
More than 25 million people is said to have watched the first episode of the series "The Rings of Power" since its release.
Amazon paid no less than $250 million to buy the rights, and another $465 million was spent on the first season alone. The group has committed to five seasons, so the final sum should be well over a billion. (source: "Stratégies").
Two episodes are online on the platform.
Apart from the creatures, we do not really find the universe of Tolkien. The acting is average, the story a little caricatured.
But the setting and the two heroines are good enough to want to know more about their adventures.
The cult trilogy of Tolkien had already been adapted to the cinema by Peter Jackson and had won eleven Oscars. 
A series to follow, but not as strong as "House of The Dragon", also a fantasy and anthology series, currently available on HBO, OCS and Canal Plus.
Currently on Amazon Prime. One episode every Friday.
FILMS TO WATCH IN YOUR MOVIE THEATERS AS FROM SEPTEMBER 7TH
This week:
Giulia, Ciro De Caro
With Rosa Palasciano, Valerio Di Benedetto, Fabrizio Ciavoni
During a hot summer in Rome, Giulia is looking for a new meaning to her life, without a job or a permanent home, she lives in balance between her need for freedom and her illusory desires that lead her to new, unlikely and unexpected encounters.
Walden, Bojena Horackova
Avec Ina Marija Bartaité, Laurynas Jurgelis, Fabienne Babe
After thirty years of exile in Paris, Jana returns to Vilnius. She wants to find the lake that Paulius, her first lover, called "Walden". A chronicle of Lithuanian youth before the fall of the communist bloc, where, between first love and the black market, dreams of freedom are embodied in the West.
Plan 75, Chie Hayakawa
With Julie Ledru, Yanis Lafki, Antonia Buresi
Julia lives from small-time schemes and has a devouring, almost animal passion for motorcycling. One summer day, she meets a group of bikers who are into cross-bitume and infiltrates this clandestine milieu, which is mostly made up of young men.
Rodeo, Lola Quivoron
With Julie Ledru, Yanis Lafki, Antonia Buresi
Julia lives from small-time schemes and has a devouring, almost animal passion for motorcycling. One summer day, she meets a group of bikers who are into cross-bitume and infiltrates this clandestine milieu, which is mostly made up of young men.
Le Tigre et le Président, Jean-Marc Peyrefitte
With Jacques Gamblin, André Dussollier, Christian Hecq
1920, the Roaring Twenties. Georges Clemenceau has just lost the presidential election to the unknown Paul Deschanel, an idealist who wants to change the country. But one night, he falls off a train and disappears. In the morning, France is looking for its president, a golden opportunity for the Tiger Clemenceau…
Le Visiteur du futur, François Descraques
With Florent Dorin, Arnaud Ducret, Enya Baroux
2555. In a devastated future, the apocalypse threatens the Earth. The last hope lies with a man capable of time travel. His mission: to return to the past and change the course of events. But the Time Brigade, a time police force, tracks him down in every era. A race against time begins for the Visitor of the Future…
Kompromat, Jérôme Salle
With Gilles Lellouche, Joanna Kulig, Mikhaïl Gorevoï
Russia, 2017. Mathieu Roussel is arrested and imprisoned in front of his daughter. A French expatriate, he is the victim of a "kompromat", compromising false documents used by the Russian secret services to harm an enemy of the state.
Tout le monde aime Jeanne, Céline Devaux
With Blanche Gardin, Laurent Lafitte, Maxence Tual
Everyone has always loved Jeanne. Today, she hates herself. Over-indebted, she has to go to Lisbon to sell her mother's apartment, which disappeared a year ago. At the airport, she meets Jean, a whimsical and somewhat invasive former high school friend.
Best movies to come (and we are looking forward to it) : 
The Idol 
Created by Abel "the Weeknd" Tesfaye, Reza Fahim, and Sam Levinson for HBO.
Lily-Rose Depp and Tesfaye are set to star in the leading roles, with Troye Sivan, Debby Ryan, Rachel Sennott, Jennie Kim, Steve Zissis, Hari Nef, and Juliebeth Gonzalez appearing as supporting characters.
She said, Maria Schrader, with Carrey Mulligan, Zoe Kazan, on November 18th
Houria, Mounia Meddour
The woman king, Gina Prince-Bythewood      
Simone Le Voyage du siècle, Olivier Dahan  
With  Elsa Zylberstein, Rebecca Marder, Élodie Bouchez, Judith Chemla, Olivier Gourmet, Mathieu Spinosi. And also Sylvie Testud & Philippe Torreton.
The handmaid's Tale saison 5 : 14 septembre
The patient official, Joel Fields and Joe Weisberg
Don't worry Darling, Olivia Wilde, on September 21st
Black Panther : Wakanda Forever, Ryan Coogler, on November 9th
God's creature, Saela Davis & Anna Rose Holmer , with Emily Watson, Paul Mescal, & Aisling Franciosi
The Son, Florion Zeller
WEEKLY TIPS & OPINIONS ABOUT MOVIES 
BY  MOVIE DIRECTORS,  WRITERS, SCREENWRITERS, DIRECTORS, COMPOSERS…
Screenplay Structure Simplified. "Plot is critical, but how a writer… by Scott Myers 
The Business of Screenwriting: How to Respond When Taking Script Notes  by Scott Myers 
TV PROGRAM AS FROM SEPTEMBER 7TH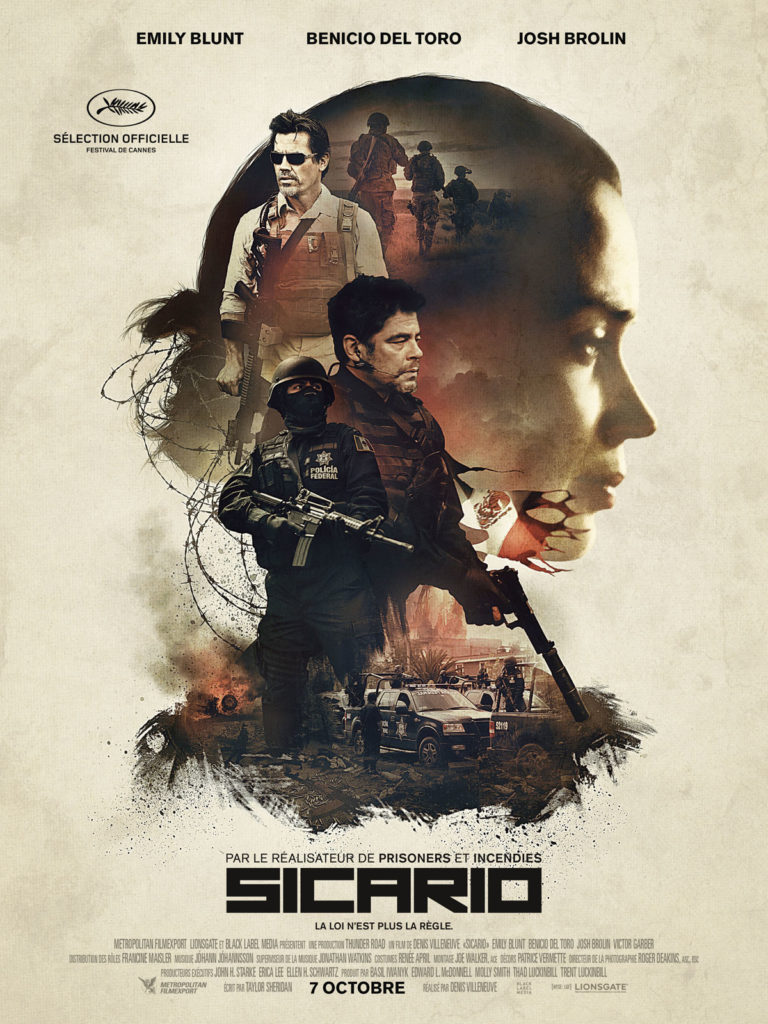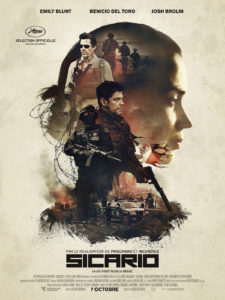 Mercredi – Wednesday
Arte : La Villa
Three brothers and sisters gather around their dying father in a Marseilles cove that was once a paradise for fishermen and workers. By Robert Guédiguian, a moving film about the passing of time and fading illusions.
Jeudi – Thursday
Arte : Crime à ciel ouvert
Canal Plus : Conversation with friends
TMC : Lord of the rings : Two Towers
Friday – Vendredi
Arte : Toute la vérité
France 5 : Pour Sacha
Canal Plus : Spider Man – No Way Home
Sunday – Dimanche
Arte : Sicario
Monday – Lundi
France 3 : American Sniper
Arte : Stavisky
Wednesday – Mercredi
6Ter : Le discours d'un roi
5. 

BEST DOCUMENTARIES, FILMS & SERIES AS FROM SEPTEMBER 7TH ON ARTE
Documentary as from September 7th
Salman Rushdie – La mort aux trousses
In only ten years, Salman Rushdie has changed his place of residence fifty-six times and has been the subject of twenty assassination attempts.
The one on August 12, 2022 in New York unfortunately could not be foiled. Facing William Karel, the author of "The Satanic Verses", sentenced to death by a Khomeini fatwa in 1988, evokes with humor and depth the particular conditions of his daily life, as well as his love of books and life.
Jodie Foster, Hollywood dans la peau
Camille Juza, Yal Sadat
The meteoric rise of a gifted actress, an overexposed former child star, who grew up in the Hollywood matrix and tried to make it evolve from within.
Series as From September 7th
Crime in the open air
Inspector Maik Briegand, back in his native region to solve the murder of a young girl, must confront a traumatic event from his youth. Crime in the open air" is a police series with no dead time. It paints a picture of a former East Germany plagued by drug trafficking and poverty.
Films as from September 7th
Send me no flowers
Thinking himself condemned by medicine, a hypochondriac tries to prepare his wife for his future widowhood… Led by Doris Day and Rock Hudson, a dashing romantic comedy.
In the Mood for Love
Neighbors Chow and Su realize that their spouses are having an affair and get closer… The chemistry of Maggie Cheung and Tony Leung, the languorous soundtrack, the spellbinding direction: this sumptuous melodrama consecrated the creative genius of Wong Kar-wai.
Best series & films as from September 7th 

on 

Netflix
End of the road, Queen Latifah, on September 9th
Blonde, with Ana de Armas by Andrew Dominik. On September 28th
Mathilda, the musical, Matthew Warchus
Wednesday Adams, Tim Burton
Cabinet of curiosity, Guillermo del Toro, on October 25
Best series & films as from September 7th

 

on 
Prime Video
My Policeman, Michael Grandage with Harry Styles, Emma Corrin (The Crown). This fall.
The Lord of the rings, The Rings of Power,  Juan Antonio Bayona, now.
Directed by Wayne Che Yip and Charlotte Brändström
Best series & films as from September 7th 

on Canal+
Conversation with friends, directed by Lenny Abrahamson and Leanne Welham, adapted from the novel written by Sally Rooney (Normal People), 12 episodes of 30 minutes. Now.
Tokyo Vice, a visceral immersion in the Japanese mafia: September 15
Adaptation of the eponymous novel  by Jake Adelstein.
In Tokyo, young American reporter Jake joins the police and justice department of the Japanese daily Yomiuri Shimbun. While working with the local police, he is contacted by the mafia. He becomes an interlocutor of the yakuza while continuing to be an informant for the police…
The first episode was directed by the filmmaker Michael Mann (Heat) and Ansel Elgort (West Side Story) plays the leading role in this twilight drama.
Best series & films as from September 7th 

on Apple TV
Five Days of Memorial, now, John Ridley et Carlton Cuse avec Vera Farmiga (Dr. Anna Pou), Adepero Oduye (Karen Wynn).
The Greatest Beer Run Ever, Peter Farrelly, Brian Currie and Pete Jones, on September 31st
Gutsy, Hillary Clinton and Chelsea Clinton, le 9 septembre
Best series & films as from September 7th 

on Disney Plus
Pinocchio, Robert Zemeckis, on September 8th.
Andor, created by Tony Gilroy- With Fiona Shaw, Forest Whitaker, Stellan Skarsgård
12 episodes, shot in live action, the first three of which will be released on September 21.
Rogue One prequel focusing on the character of Cassian Andor (Diego Luna).
Five years before the perilous mission to the tropical planet Scarif, Cassian Andor participates as a spy in the early days of the resistance against the Galactic Empire, within the Rebel Alliance.
Willow, Jonathan Kasdan & Wendy Mericle, on November 30th.
Best series & films as from September 7th 

on Starzplay
Queer as folk, by Stephen Dunn, now.
The Serpent Queen, September 11, by Justin Haythe
An original historical drama that offers a contemporary twist on conventional storytelling to tell the story of Catherine de Medici's (Samantha Morton) rise to power. In the beginning of the series, Catherine's story unfolds through flashbacks as she defends her actions and passes on the lessons she has learned to her new servant, Rahima (Sennia Nanua, "The Girl with All the Gifts, Frankie").
At age 14, young orphan Catherine (Liv Hill, "Three Girls," "Jellyfish") marries into the 16th century French court. Despite her status as a commoner, her uncle, Pope Clement (Charles Dance, "Game of Thrones," "The Crown"), has negotiated a substantial dowry and geopolitical alliance in exchange for the union, and with it, the expectation of many heirs. However, on her wedding night, Catherine discovers that her husband is in love with Diane de Poitiers (Ludivine Sagnier, "Lupin," "The Young Pope"), a beautiful lady-in-waiting twice her age.
With a suddenly uncertain future and little hope of conceiving a child, Catherine must quickly learn who she can trust – both in her personal entourage of courtiers and among members of the royal court – while outwitting those who underestimate her determination to survive no matter the cost.
This is an adaptation of the British novel Catherine de Medici: Renaissance Queen of France by Leonie Frieda.