The 10 best movies of the year.
Your new films & series
In theaters & on your platforms
News on movies and series
Golden Globes 2022: Marion Cotillard, Omar Sy et tous les nommés | Le HuffPost
The Best Movies of 2021 by  The New Yorker
Festivals​
The Créteil Women's Film Festival: send your film. The 44th edition will take place from March 11 to 20, 2022
FESTIVAL
From January 19 to 25, 2022 will be held the 24th edition of the Télérama Film Festival, in 450 cinemas throughout France.
With the Télérama pass, which will be found in Télérama and on Télérama.fr readers will be able to see or review 15 films of the year 2021, chosen by the Télérama editorial team – with the support of Afcae, a long-standing partner – as well as a film chosen by the under-26s, supported by BNP Paribas. And for €3.50 each, thanks to the pass valid for 2 people.
ALL YOU WANT TO KNOW ABOUT CURRENT FILMS & SERIES
IN THEATERS AND AT HOME
10 BEST MOVIES OF THE YEAR
BEST FILMS 2021
THE FRENCH DISPATCH, WES ANDERSON  (IN MOVIE THEATERS)​
THE POWER OF THE DOG,  JANE CAMPION (NETFLIX)
WEST SIDE STORY, STEVEN SPIELBERG  (IN MOVIE THEATERS)​
QUO VADIS,  JASMILA ŽBANIĆ

   

 (IN MOVIE THEATERS)​
THE LAST DUEL, RIDLEY SCOTT  (IN MOVIE THEATERS)​
DUNE, DENIS VILLENEUVE (IN MOVIE THEATERS)​
L'OUBLI QUE NOUS SERONS, FERNANDO TRUEBA (IN MOVIE THEATERS)​
JUDAS AND THE BLACK MESSIAH, SHAKA KING  (CANAL PLUS)
FREE GUY, SHAWN LEVY
LA NUIT DES ROIS, PHILIPPE

 

LACÔTE (IN MOVIE THEATERS)
& ALSO:
WORTH,  SARA COLANGELO

 (NETFLIX)

ALINE,   VALÉRIE LEMERCIER (IN MOVIE THEATERS)
LAS NINAS PILAR PALOMERO (IN MOVIE THEATERS)
SOUS LE CIEL D'ALICE,  CHLOÉ MAZLO (IN MOVIE THEATERS)
TITANE, JULIA DUCOURNAU (IN MOVIE THEATERS)
LA NUÉE,JUST PHILLIPPOT (DVD)
LE SOMMET DES DIEUX, PATRICK IMBERT (IN MOVIE THEATERS)
L'ÉVÉNEMENT, BY AUDREY DIWAN (IN MOVIE THEATERS)
DOC
STATE OF TEXAS VS MELISSA, SABRINA VAN TASSEL (MUBI)
IL ÉTAIT UNE FOIS EN IRAK, JAMES BLUEMEL (Arte.tv)
SUMMER OF SOUL, QUESTLOVE (DISNEY PLUS)
WOMAN, ANASTASIA MIKOVA & YANN ARTHUS-BERTRAND (VOD on Orange, Canal +, TF1, FilmoTV, UniversCiné)
SEA ANGELS,  OR ANGELI DI MARE, SIMONE GANDOLFO (NETFLIX)

WATER GET NO ENEMY, 

ARTHUR BOURBON, DAMIEN CASTERA (VOD ORANGE & Apple TV)
MARCHER SUR L'EAU, AÏSSA MAÏGA (IN MOVIE THEATERS)
TONTON MANU, PATRICK PUZENAT & THIERRY DECHILLY (IN MOVIE THEATERS)
YOUTH/ANIMATION
CRUELLA (DISNEY PLUS)
LUCA (DISNEY PLUS)
RAYA & THE LAST DRAGON (DISNEY PLUS)
SOUL (DISNEY PLUS)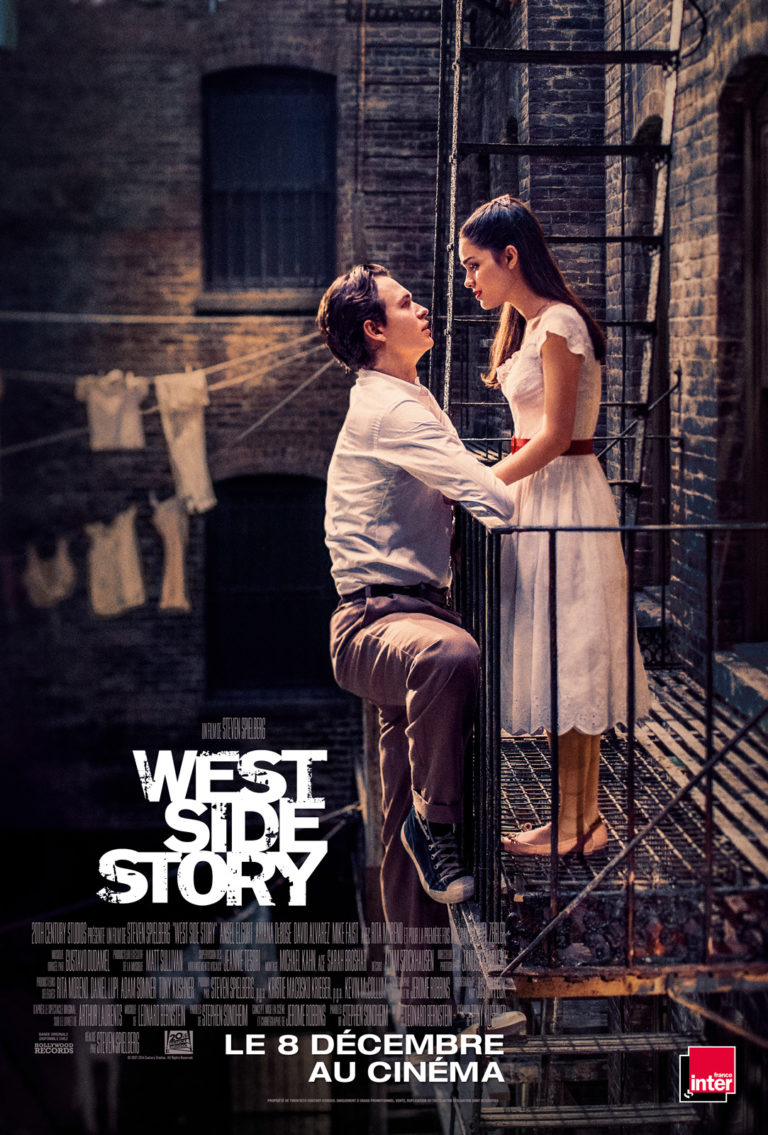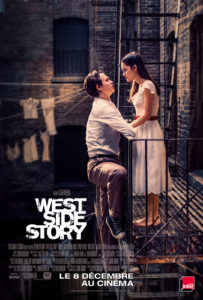 West Side Story, by Steven Spielberg
Let's recall the history of the first West Side Story
West Side Story is an American musical directed by Jerome Robbins and Robert Wise, released in 1961. The film won 10 Oscars.
It is adapted from the musical of the same name by Arthur Laurents, Stephen Sondheim and Leonard Bernstein, directed by Jerome Robbins and created on September 26, 1957 on Broadway. It is also a modern adaptation of the play Romeo and Juliet by William Shakespeare.
The Story
In New York City in the 1950s, two rival street gangs, the Jets (Polish, Irish and Italian Americans) and the Sharks (Puerto Rican immigrants), rule the West Side. They provoke each other and occasionally clash. Tony, the former head of the Jets who has now distanced himself from the gang, and Maria, the sister of the head of the Sharks, fall in love, but the couple must endure the opposing forces of their respective clans.
At the time, Natalie Wood as Maria and Richard Beymer (singing voice: Marni Nixon, as Tony did not sing.
Jimmy Bryant and Marni Nixon performed the songs.
The opening scene flying vertically over New York City marks a first: no previous film flies over the city in this way. Moreover, the first ten minutes are completely silent, with only music and dance.
Oscars 1962:
Best Picture: Robert Wise (as producer)
& Best Director: Jerome Robbins and Robert Wise
With Best Supporting Actor: George Chakiris
& Best Supporting Actress: Rita Moreno
Best Art Direction (Color): Victor A. Gangelin and Boris Leven
Best Costume Design (color): Irene Sharaff
Best Photography (color): Daniel L. Fappani
Best Sound: Fred Hynes and Gordon E. Sawyer
Best Editing: Thomas Stanford
Best Music for a Musical: Saul Chaplin, Johnny Green, Irwin Kostal and Sid Ramin
A MODERN VISION ?
Steven Spielberg's version focused on the couple and this time Ansel Elgort as Tony is much more charismatic.
Rachel Ziegler as Maria fits the role perfectly.
The film begins with the real history of the West Side neighborhood in New York. The New York neighborhood filmed in the exterior scenes in 1962 no longer exists today. It was razed to the ground to build Lincoln Center.
This is the starting point of the story. The neighborhood is going to be razed and the two clans are fighting for the whole territory until…it is destroyed.
And as a nod to the past, Rita Moreno (Anita, Bernardo's sister, played by Georges Chakiris) plays the role of a feminist. She also participated in the production of the film.
A MODERN VERSION?
Everything that is present in the first version is also here, colors, dance numbers but transposed differently transmitted by a Spielberg, virtuoso of the camera. Mike Faist in the role of Riff, Tony's friend, is the revelation of the film. And Steven Spielberg wanted the actors playing the Sharks to be played by Latin Americans.
Several scenes are cinematographic masterpieces (in the street and in the police station!) and despite some weaknesses (a feminist/gender commitment that is a little too strong) and dialogue added to the initial version, West Side Story keeps its promises. The script is written by Tony Kushner, playwright and co-writer with Eric Roth of Steven Spielberg's Munich.
There was something courageous and moving in the desire of Spielberg, director of masterpieces and multi-awarded, to take on this legendary film. West Side Story is dedicated to his father.
With more than 10.5 billion dollars in revenue worldwide, 4.29 billion in the United States and more than 96 million admissions in France, Steven Spielberg is, in fact, the most profitable filmmaker in the history of cinema.
Steven Spielberg, at the end of his career, but younger than Ridley Scott and Clint Eastwood, has already taken up his camera and is shooting The Fabelmans, an autobiographical film partly inspired by his childhood in the 1950s and 1960s in Arizona, scheduled for release in 2022. This time the filmmaker is writing the script.
WEST SIDE STORY, IN THEATERS NOW
2. IN MOVIE THEATERS
Today, December 15th
Spider-man: no way home, by Jon Watts, on December 15
With J.K. Simmons, Tom Holland, Benedict Cumberbatch, Jon Favreau, Tom Hardy, Willem Dafoe, Zendaya, Jamie Fox
 After the events related to the confrontation with Mysterio, Spider-Man's secret identity was revealed. He has also become a fugitive wanted by the government, which accuses him of the murder of Mysterio. Peter Parker asks Doctor Strange to cast a spell so that everyone will forget that he is Spider-Man. But things don't go as planned, as this action has "altered the stability of space-time", plunging the antagonists into the "multiverse", a terrifying concept they know almost nothing about.
TILO KOTO,by Valérie Malek & Sophie Bachelier, on December 15
The recently awarded documentary "Tilo Koto" sheds light on these migrants whose dream of Europe is stranded on the Libyan coast. One of them, Yancouba Badji, embodies this terrible story that he sublimates with his painting.
The Beta Test by Jim Cummings, PJ McCabe; with Jim Cummings, Virginia Newcomb, PJ McCabe…
A hero, by Asghar Farhadi; with Amir Jadidi, Mohsen Tanabandeh, Sahar Goldust…
Nadia,by Anissa Bonnefont
Later (and we are looking forward to it): 
The Matrix Resurrections, by Lana Wachowski, on December 22
The Card Counter, on December 29, by Paul Schrader
Belle, on December 29, by Mamoru Hosoda
In January 
TWIST À BAMAKO, by Robert Guédiguian, on January 5th
Station Eleven, by Mackenzie Davis.
Station Eleven is an upcoming sci-fi miniseries based on the 2014 novel of the same name by Emily St. John Mandel that is scheduled to air on HBO Max on December 16.
Jurassic World: le monde d'après : prologue by Colin Trevorrow avec Chris Pratt, Bryce Dallas Howard, Jeff Goldblum…
L'amour c'est mieux que la vie, by Claude Lelouch on January 19th
Marry me is an American romantic comedy directed by Kat Coiro, with a script by John Rogers, Tami Sagher and Harper Dill, based on the graphic novel of the same name by Bobby Crosby.
The film will star Jennifer Lopez, Owen Wilson, Maluma, John Bradley and Sarah Silverman.
Batman, by Matt Reeves. With Robert Pattinson et Zoe Kravitz.
Une jeune fille qui va bien, first movie directed by Sandrine Kiberlain, with Rebecca Marder, Anthony Bajon, Sandrine Kiberlain
Moonfall, by Roland Emmerich.
Licorice Pizza, on January 5th, by Paul Thomas Anderson.
In the San Fernando Valley in the 1970s, various characters cross paths: a young successful high school actor (Cooper Hoffman), politician Joel Wachs running for office (Benny Safdie) and an old school producer and filmmaker (Bradley Cooper).
Lightyear, by Angus MacLane. (2022)
Landscapers, by Ed Sinclair, with Olivia Colman et David Thewlis, on December 6th on HBO
Elvis, by Baz Luhrmann.
Downtown Abbey, a new era, by Simon Curtis.
WEEKLY TIPS & OPINIONS
FROM 

PROFESSIONALS

 WRITERS, SCREENWRITERS,
DIRECTORS, COMPOSERS…
Word Review: 'The Power of the Dog' (2021)  by John DeVore 
150 Mistakes Writers Make With Genre — Brooks Elms by FilmCourage.com
Script Analysis: "All Is Lost" — Scene By Scene Breakdown  by Scott Myers 
The Business of Screenwriting: Celebrate your victories  by Scott Myers 
Unpacking the Mysteries of Screenplay Time  by Scott Myers 
What is your daily writing "workout" routine?  by Scott Myers 
4. AT HOME ON TV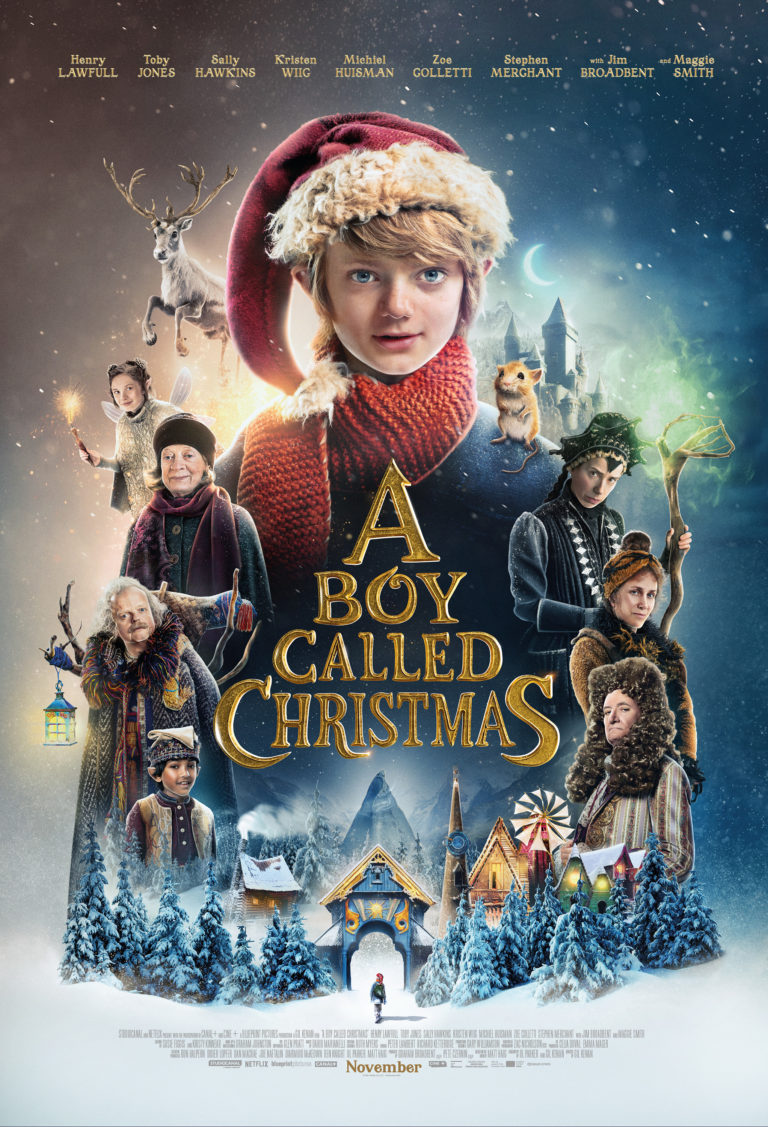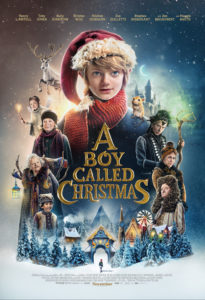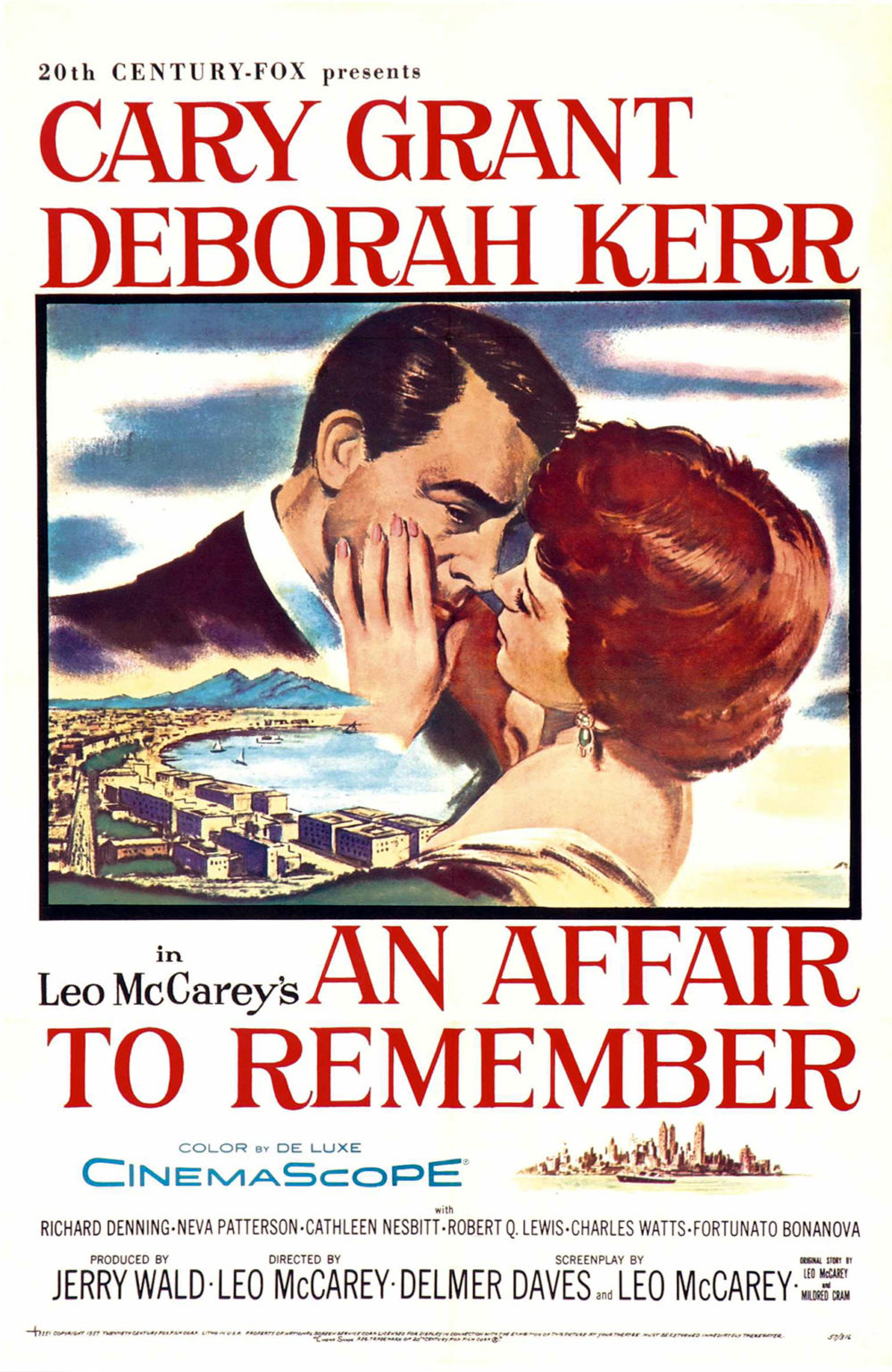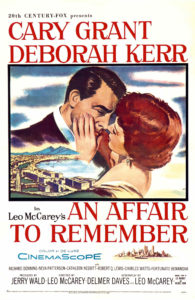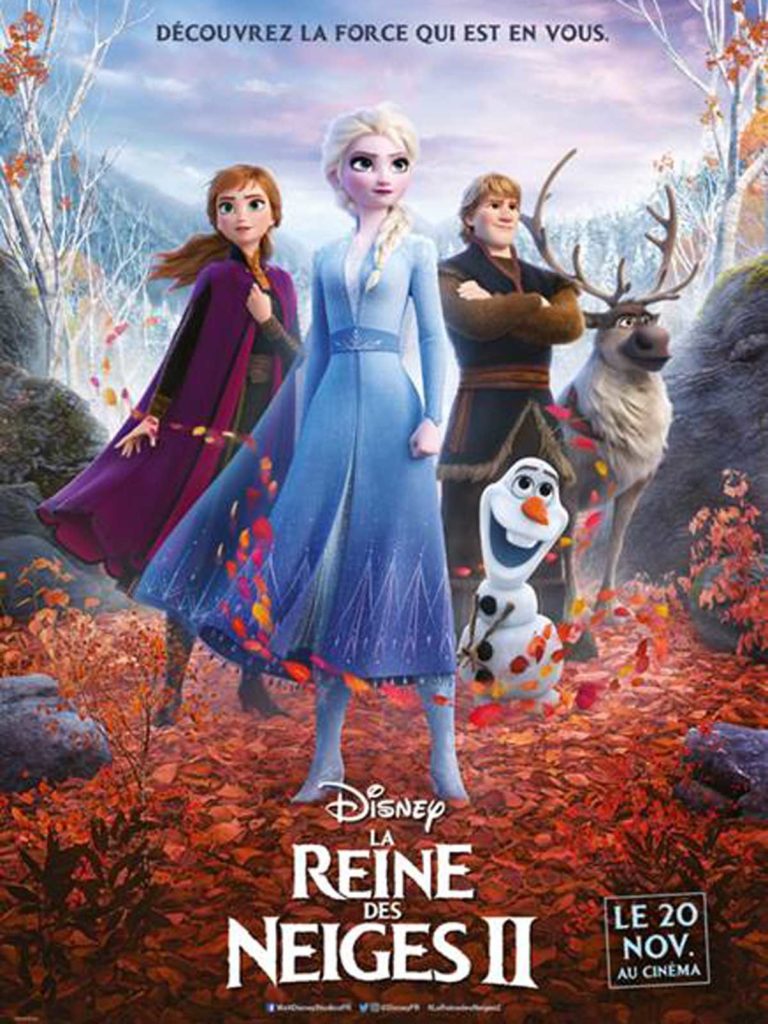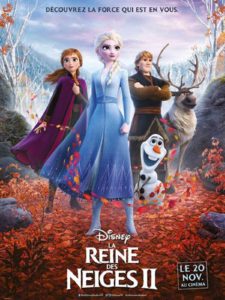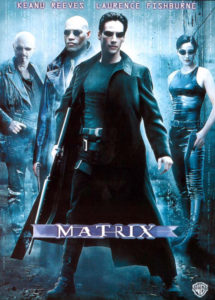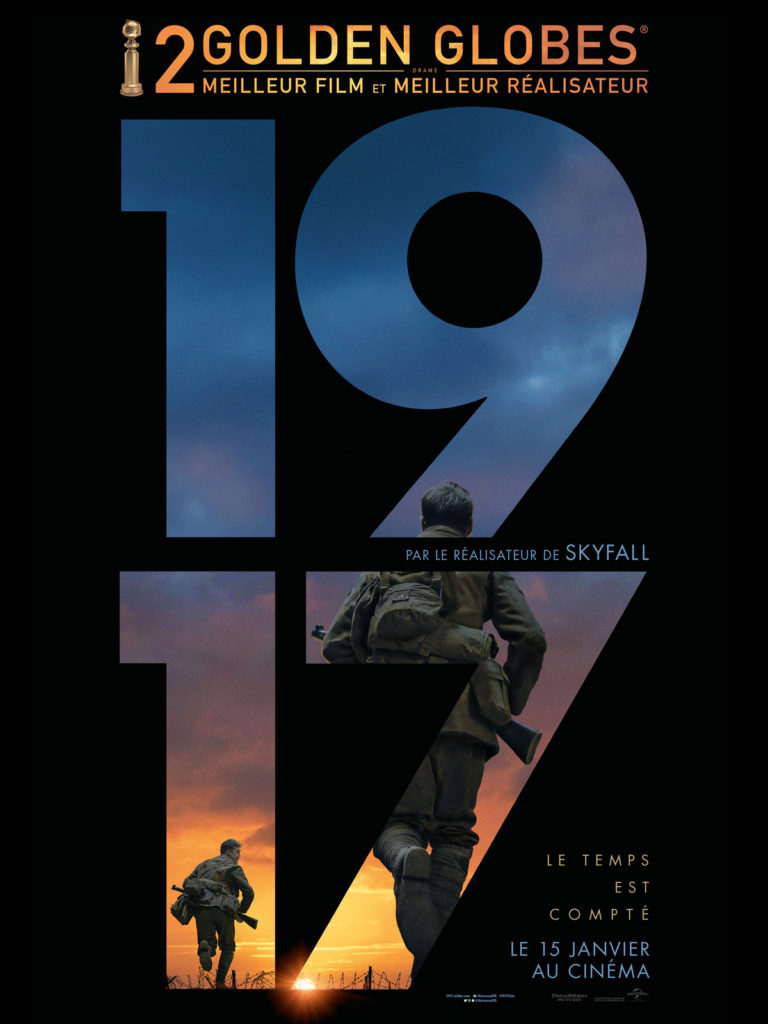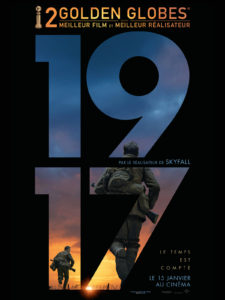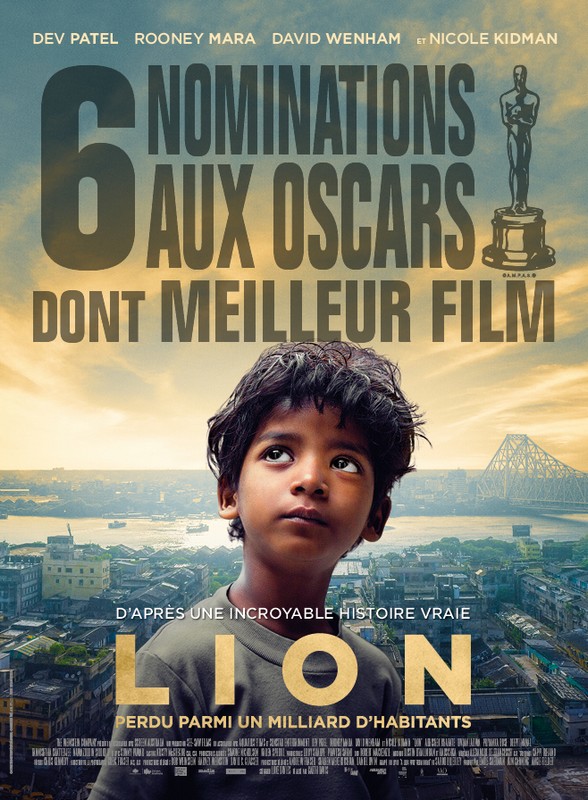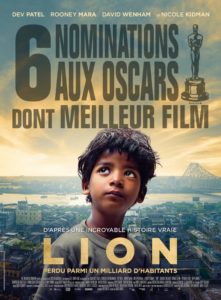 Mercredi- Wednesday
Arte : La douleur, de Emmanuel Finkiel
TFX : Jurassic Park 3
Jeudi – Thursday
Arte : Nona et ses filles de Valérie Donzelli
Chérie 25 : Lion
Vendredi – Friday
Arte : La bonne conduite, de Arnaud Bédouet
Back in the city where he grew up, a soldier agrees to take over the driving school of his father, who is seriously ill. With its mosaic of hindered destinies, this "feel good movie" generously sweeps away the clichés about the suburbs.
Canal Plus : A boy called Christmas
Samedi – Saturday
Canal Plus : 1917
Dimanche – Sunday
TF1 : L'âge de glace 5 les lois de l'univers
C8 : Quai des Brumes
TF1 Series : La bûche
6Ter : Matilda
Lundi – Monday
M6 : La reine des neiges II
Arte : Elle et Lui de Leo McCarey
TMC: Harry Potter et la coupe de feu
Mardi – Tuesday
Canal Plus : Les traducteurs
Arte : Anti vax: les marchands de doute Lise Barnéoud, Marc Garmirian, Colette Camden, Flora Bagenal
Mercredi- Wednesday
TF1 : Matrix
France 2: Le père Noel est une ordure
France 4: Mika à la Philharmonie
Gulli : Peter et Elliot le dragon
5.
AT HOME, 

ON YOUR PLATFORMS
TO WATCH DURING THE HOLIDAYS
ARTE
FILM
À-peine-j-ouvre-les-yeux by Leyla Bouzid
Gens-de-dublin by John Huston
Dublin, January 1904. Aunt Kate and Aunt Julia give their ritual Epiphany party… With his daughter Anjelica in the lead role, John Huston's latest film, adapted from a short story by James Joyce, is a moving meditation on time and death.
SERIES
Vigil on Thursdays 13 & January at 8.55 b& on arte.tv from January 6 to February 18.
Occupied by Jo Nesbø. 
After being filmed without his knowledge while virulently criticizing the government corrupted by a corrupt elite, an honest history professor becomes president of Ukraine against all odds. Between reality and fiction, there is only one step! Because in 2019, the main actor of the series, Volodymyr Zelensky, becomes in turn the new Ukrainian President.
A cult political series created by Adam Price, Borgen follows the struggle of an ambitious politician, Birgit Nyborg (Sidse Babett Knudsen), to gain and keep power. A dive into the cannibal world of Danish politics alongside a female character of incredible strength and tenacity. Replay in full on arte.tv until October 31, 2022.
A summit of black humor, each episode having its own plot but always marked by the presence of the number 9… Unpublished in France, an acidic series like an afternoon tea gone wrong, rewarded by a string of awards and which made a hit of audience in the UK.
DOCUMENTARY
Olivia-de-havilland-l-insoumise de Daphné Baiwir
Augusta-victoria-derniere-imperatrice-d-allemagne de Annette von der Heyde
Israel-le-sud/ de Michael Gärtner
Israel-le-nord/ de Michael Gärtner
Josephine-baker-premiere-icone-noire Ilana Navaro
Jessye-norman-et-kathleen-battle-chantent-des-spirituals
Conversation-avec-julia-ducournau-autour-du-film-titane
Hanna-schygulla-une-egerie-libre
Guerre-du-donbass-le-drame-ukrainien-1-2 by Claire Walding
Abba-forever, by Chris Hunt
Née-a-auschwitz by Eszter Cseke
L'identite-juive-au-miroir-de-l-art   by Marina Farschid
Kreatur: le magazine des combats féministes
Santé : les femmes sont-elles discriminées ?
Claudia Cardinale de Emmanuelle Nobecourt
La Cinémathèque Française
TO WATCH DURING THE HOLIDAYS
NETFLIX
THE HAND OF GOD, from December 15
Oscar-winning writer-director Paolo Sorrentino (Il Divo, La grande bellezza, The Young Pope) tells the story of a boy, Fabietto Schisa, in the tumultuous Naples of the 1980s.
The Hand of God contains many unexpected joys, such as the arrival of soccer legend Diego Maradona, but also a tragedy… just as unexpected. Fate plays its part, joy and pain intermingle as Fabietto's future takes shape. Sorrentino returns to his hometown to film his most intimate story, a fable about fate and family, sport and cinema, love and loss.
Emily in Paris season 2, on December 22nd
The Silent Sea, de Choi Hang-yong, on December 24
The Lost Daughter, on December 31st
Written & directed by Maggie Gyllenhaal, with Olivia Colman, Jessie Buckley, Dakota Johnson, Ed Harris, Peter Sarsgaard, Dagmara Dominczyk & Paul Mescal.
Don't Look up, by Adam McKay, on December 24
Ozark,season 4  (January 21, 2022)
Stranger Things, season 4
Inventing Anna, by Shonda Rhimes
TO WATCH DURING THE HOLIDAYS
 Prime Video
Mrs Maisel season 4, by Amy Sherman-Palladino
Encounter by: Michael Pearce, Written by: Joe Barton, Michael Pearce
Starring : Riz Ahmed, Octavia Spencer, Rory Cochrane, Lucian-River Chauhan and Aditya Geddada
Rooney, by Matt Smith
Being the Ricardos, by Aaron Sorkin, with Nicole Kidman,  Javier Bardem & JK Simmons, on December 21.
Lucille Ball (Nicole Kidman) and Desi Arnaz (Javier Bardem) are threatened by shocking personal accusations, a political smear and cultural taboos in.
A revealing glimpse of the couple's complex romantic and professional relationship, the film takes audiences into the writers' room, onto the soundstage and behind closed doors with Ball and Arnaz during one critical production week of their groundbreaking sitcom "I Love Lucy.
The Green Knight, by David LOWERY, on January 3rd
Spencer, by Pablo Larrain – On January 17th
TO WATCH DURING THE HOLIDAYS
 Canal+
Alex Rider, season 2, on December 14, by Anthony Horowitz
Dexter New Blood , on December 16, by Clyde Phillips.
1917, by Sam Mendes, on December 17
A boy called Christmas, on December 17 , by Gil Kenan
Raised by wolves saison 2, by Aaron Guzikowski, on February 3rd.
This is Us, season 6, by Dan Fogelman
TO WATCH DURING THE HOLIDAYS
Starzplay
Doctor Death, by Patrick Macmanus with Joshua Jackson, Alec Baldwin & Christian Slater,now
BMF, now
TO WATCH DURING THE HOLIDAYS
Apple TV
Swan Song, by Benjamin Cleay on December 17
The Tragedy of Lady MacBeth, by Joel Coen on December 25.
TO WATCH DURING THE HOLIDAYS
DISNEY PLUS
The Big Leap, now.
This is a drama series about second chances, chasing your dreams and claiming your place. The series follows a motley crew of rather unlucky characters as they attempt to turn their lives around by participating in a reality dance show that may instead ruin them.
With Scott Foley, Simone Recasner, Ser'Darius Blain, Jon Rudnitsky, Raymond Cham Jr, Mallory Jansen
By: Liz Heldens
The Beatles get back, by Peter Jackson
The Book of Boba Fett, by Dave Filoni et Jon Favreau, on December 29
And The Mandalorian season 3, by Jon Favreau
Para/llèles
Parallèles tells the story of four friends – Bilal, Romane, Samuel and Victor, whose lives are turned upside down when a mysterious event separates them and propels them into parallel dimensions. They will do everything in their power to understand what happened. And try to go back to their world "before".
Created by Quoc Dang Tran (Dix pour cent, Marianne), co-written by Anastasia Heinzl (Au-delà des apparences) and directed by Benjamin Rocher and Jean-Baptiste Saurel with Thomas Chomel.