What films to watch as from September 28th
Your news as from September 28th
New trailers
Asterix et obelix, Guillaume Canet
After The Sun, Charlotte Wells avec Paul Mescal, Frankie Corio
The best movies since January 2022:
As Bestas, Rodrigo Sorogoyen (review below)
La nuit du 12, Dominik Moll (review below)
Holy Spider, Ali Abbasi (review below)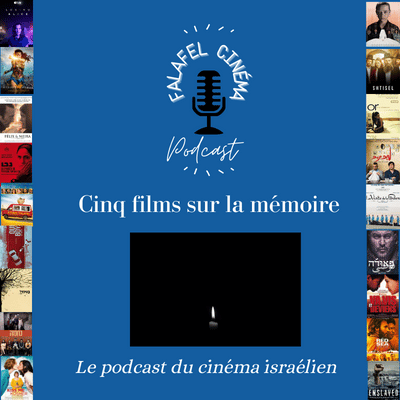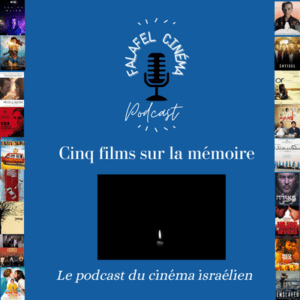 ALL YOU WANT TO KNOW ABOUT  FILMS & SERIES IN THEATERS & AT HOME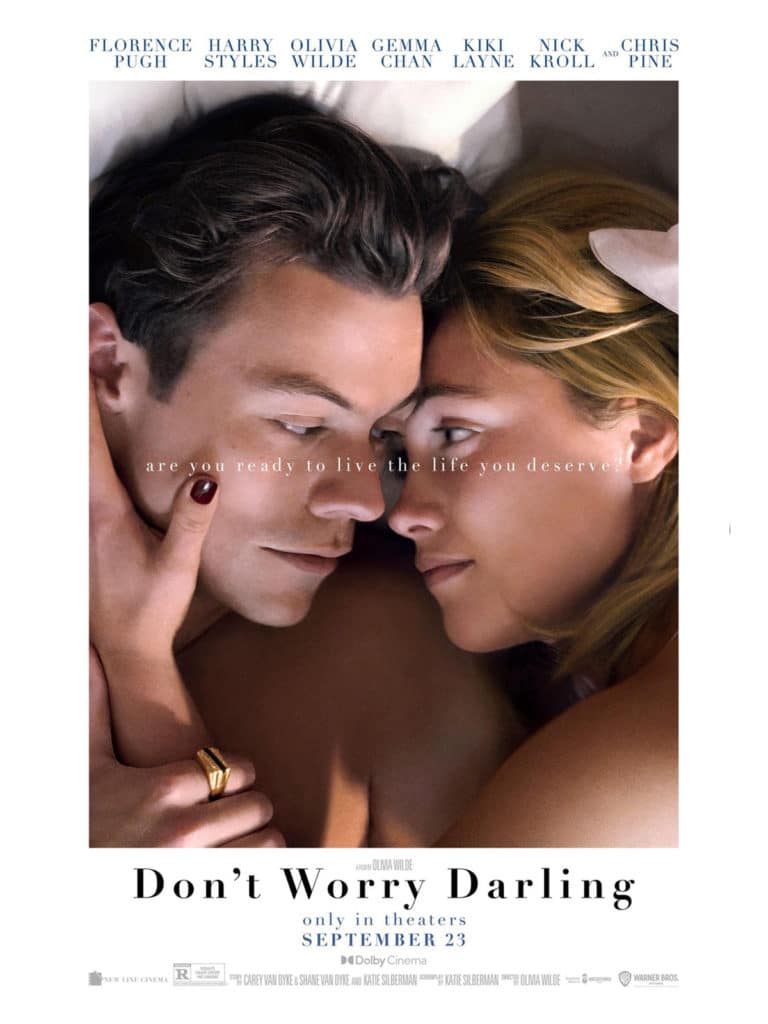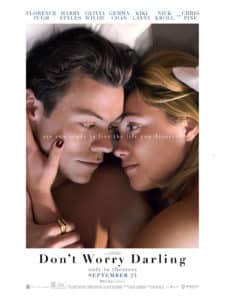 Don't Worry Darling, Olivia Wilde
With Florence Pugh, Harry Styles, Chris Pine, Dita von Teese, Kiki Layne
Synopsis
Alice and Jack Chambers are a happy young couple in the 1950s, living in a seemingly perfect isolated community in the California desert, Victory, which was created and funded by the mysterious company Jack works for. The 1950s societal optimism advocated by their CEO, Frank – both visionary and motivational life coach – permeates every aspect of daily life in this utopia in the middle of the desert. While the husbands spend all their days at Victory Project headquarters, working on "progressive materials development," their wives – including Frank's elegant partner, Shelley – spend their time enjoying the beauty, luxury and debauchery of their small, private community. 
Life seems perfect, with each resident's needs met by the business. All they ask in return is discretion and an unwavering commitment to the Victory cause. But when cracks begin to appear in her idyllic life, gradually exposing something far more sinister lurking beneath the attractive facade, Alice can't help but wonder what is going on at Victory, and to what end. How far is Alice willing to go to understand what is really going on in this paradise?
Review
Like Truman in the movie Truman Show, everything in Alice's life seems perfect.
Every day, Alice cooks, cleans, chats with her neighbors like  Desperate Housewives and looks good for her loving husband. On weekends, she spends it with her friends at the pool and in the evening at cocktail parties with her neighbors. But one day, something goes wrong. She hears a familiar piece of music but doesn't know what it is.
Margaret (Kiki Layne), her neighbor, also childless, has nightmares…and disappears.
Shortly after, Alice also has nightmares…
What is going on in this town run by Frank (Chris Pine), guru and instigator of the project? Why are the inhabitants not allowed to leave the town of Victory?
The mystery behind this perfect town keeps us in suspense until the end. Director Olivia Wilde (who also stars in the film) immerses us in an atmosphere that is both glamorous and terrifying. This situation of housewives trapped in their golden cage has existed and still exists. Men exercise their power whenever they can and unlike women – but this is changing, and the film also shows this – are much more supportive of each other when it comes to maintaining control. 
Olivia Wilde also asks this question: what kind of world do we live in and what kind of world do we want to live in tomorrow? 
Scripted by Katie Silberman, Carey and Shane Van Dyke, "Don't Worry Darling" reminded me of "Promising Young Woman." The societal violence is there, again, present, through power and possession. 
Florence Pugh, in the role of Alice, reveals here all her talent. She far exceeds her partner in the film, Jack, played by Harry Styles. Also noteworthy is the beautiful and polished Mad Men-style photography by Matthew J. Libatique and the music by John Powell.
It is a pity that Olivia Wilde did not apply her principles to the film. Harry Styles, her companion, would have received 1.5 million dollars while Florence Pugh, 700 thousand dollars, hence the understandable tensions during the promotion of the film.
Now in the best theaters of your town.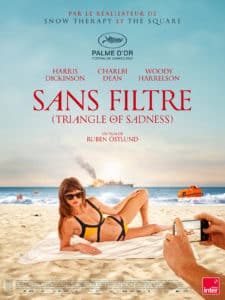 Triangle of sadness, Ruben Östlund
Charbie Dea, Harry Dickinson, Woody Harrelson
Synopsis
After Fashion Week, Carl and Yaya, a couple of models and influencers, are invited on a yacht for a luxury cruise. While the crew takes care of the guests, the captain refuses to leave his cabin as the famous gala dinner approaches. Events take an unexpected turn and the balance of power is reversed when a storm hits and endangers the comfort of the passengers.
Review
After the screening of Triangle of Sadness, director Ruben Östlund dedicated the film to the young actress and model Charlbi Dean, who died suddenly at the age of 32 of a fulgurating lung infection.
She played Yaya, supermodel and influencer, in couple with Carl, played by Harry Dickinson. 
We watch this couple, inspired by the experiences of the director, who evolves in the midst of ultra-rich people who are convinced that they have full power. 
Rüben Östlund shows us that beauty and sexuality can be currencies of exchange, through the example of fashion advertisements but also in the daily life of a couple.  So, who should pay the bill? The man? The woman? Why? Does it have to be systematic if we want to get out of the principles of maintained women and evolve towards another society? Is a matriarchy possible?
Triangle of Sadness plunges us into the world of the very, very rich, the world of fashion, arms dealers and successful investors. Hierarchical relationships are based on money. When this invisible protection disappears, what happens? Who is at the top of the pyramid?
Rüben Östlund subtly describes these relationships. The rich are not all unsympathetic, and the poorest are not necessarily sympathetic. The only thing at stake is life. And to survive, must one use violence or submit? 
He won the Palme d'Or for the third time at the Cannes Film Festival this year, a well-deserved prize for a film which perfectly matches with our times.
A must-see movie.
In theaters today, September 28. 
En salle aujourd'hui 28 septembre.
​
FILMS TO WATCH IN YOUR MOVIE THEATERS AS FROM SEPTEMBER 28th
This week:
The woman king, Gina Prince-Bythewood    
Viola Davis, Thuso Mbedu, Lashana Lynch
Inspired by true events, The Woman King follows the epic story of General Nanisca as she trains a new generation of recruits and prepares them for battle against an enemy determined to destroy their way of life. There are some causes worth fighting for…
Vacances, Béatrice de Staël, Léo Wolfenstein
With Géraldine Nakache, Andranic Manet, Béatrice de Staël
For the first time, Marie spends her vacations alone with her children, without her husband. One evening, lost, she is seduced by a strange and fascinating young man who slowly draws her into his trap. A nightmare begins…
Maria rêve, Lauriane Escaffre, Yvo Muller
With Karin Viard, Grégory Gadebois, Philippe Uchan
Maria is a cleaning lady. She has been married for 25 years, is shy and awkward, and never leaves her flowered notebook in which she writes poems in secret. When she is assigned to the École des Beaux-Arts, she meets Hubert, the school's whimsical janitor, and discovers a fascinating place where freedom reigns.
La Cour des miracles, Carine May, Hakim Zouhani
With Rachida Brakni, Anaïde Rozam, Disiz – Sérigne M'Baye
Jacques Prévert,
 an elementary school in Seine-Saint-Denis, is threatened by the arrival of a brand new, trendy, eco-friendly school. Zahia, the school principal, in search of social diversity, joins forces with Marion, a young teacher full of ideas, to create the first "green school" in the suburbs.
Le Sixième enfant, Léopold Legrand
With Sara Giraudeau, Benjamin Lavernhe, Judith Chemla
Franck, a scrap metal dealer, and Meriem have five children, a sixth on the way, and serious money problems. Julien and Anna are lawyers and can't have children. This is the story of an unthinkable arrangement.
Les Mystères de Barcelone, Lluis Danès
With Nora Navas, Roger Casamajor, Bruna Cusí
Movies to come (and we are looking forward to it):
The Last of Us, Craig Mazin & Neil Druckmann
Amsterdam, on November 1st, by David O. Russell
With Christian Bale, Margot Robbie, John David Washington in first roles but also Chris Rock, Anya Taylor-Joy, Zoe Saldana, Mike Myers, Michael Shannon, Taylor Swift, Rami Malek & Robert de Niro.
Armageddon Time, on November 9th, by James Gray
Swing rendez-vous, by Gérome Barry
The Idol 
Created by Abel "the Weeknd" Tesfaye, Reza Fahim, and Sam Levinson for HBO.
Lily-Rose Depp and Tesfaye are set to star in the leading roles, with Troye Sivan, Debby Ryan, Rachel Sennott, Jennie Kim, Steve Zissis, Hari Nef, and Juliebeth Gonzalez appearing as supporting characters.
She said, Maria Schrader, with Carrey Mulligan, Zoe Kazan, on November 18th
Houria, Mounia Meddour
Simone Le Voyage du siècle, Olivier Dahan  
With  Elsa Zylberstein, Rebecca Marder, Élodie Bouchez, Judith Chemla, Olivier Gourmet, Mathieu Spinosi. And also Sylvie Testud & Philippe Torreton.
The patient official, Joel Fields and Joe Weisberg
Black Panther : Wakanda Forever, Ryan Coogler, on November 9th
God's creature, Saela Davis & Anna Rose Holmer , with Emily Watson, Paul Mescal, & Aisling Franciosi
The Son, Florion Zeller
WEEKLY TIPS & OPINIONS ABOUT MOVIES 
BY  MOVIE DIRECTORS,  WRITERS, SCREENWRITERS, DIRECTORS, COMPOSERS…
"Write what they're buying or sell them your dream" by Scott Myers 
Reader Question: How do I handle characters speaking in a foreign language?  by Scott Myers 
TV PROGRAM AS FROM SEPTEMBER 28th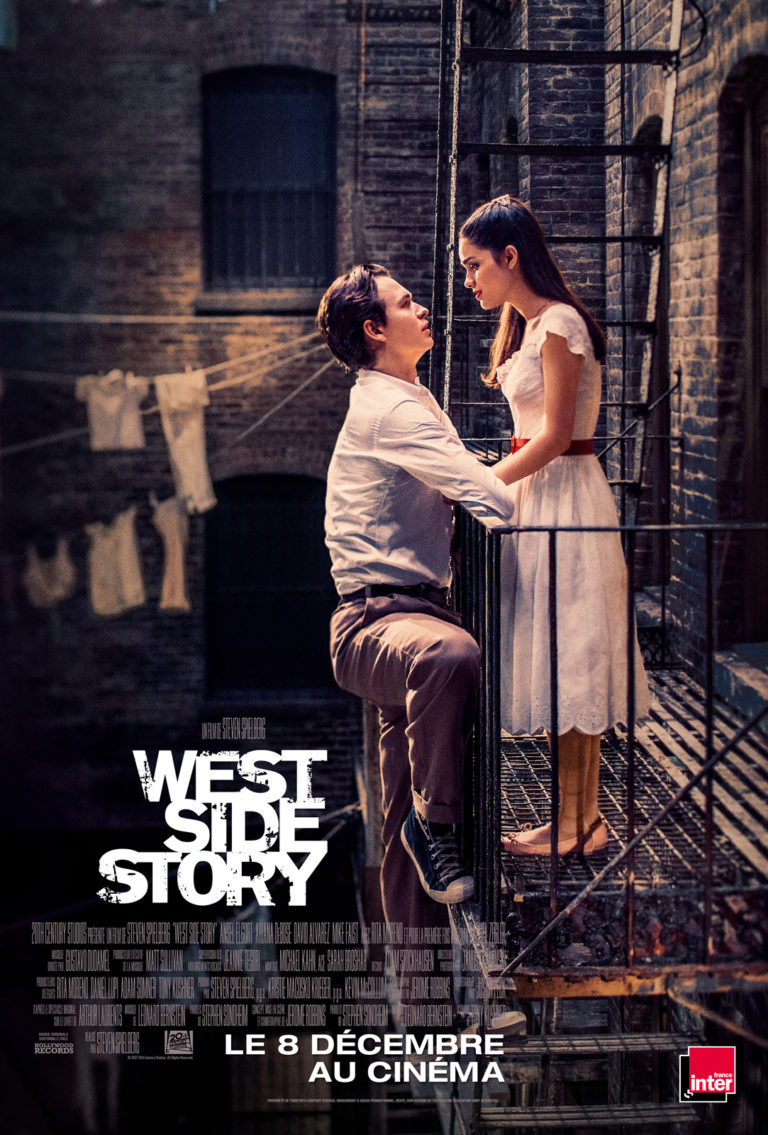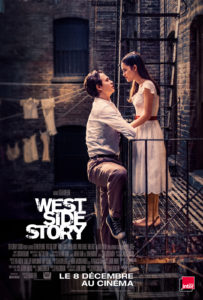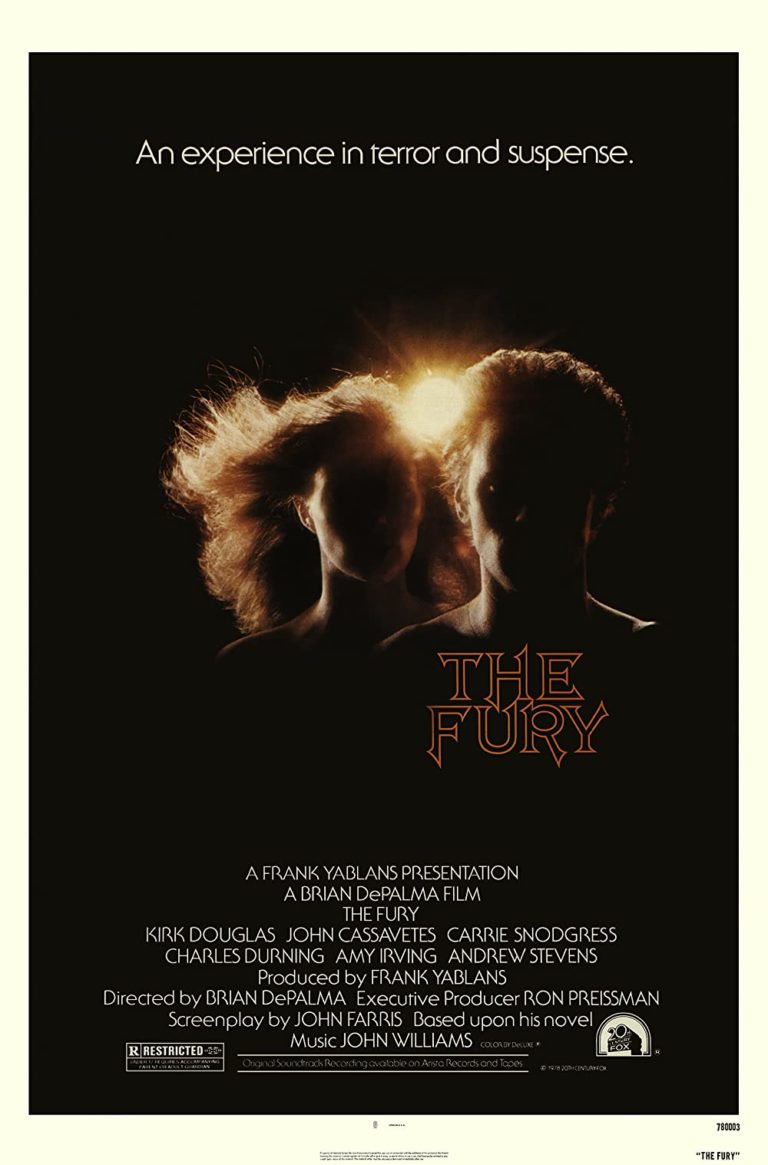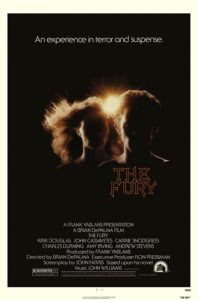 Mercredi – Wednesday
Canal Plus : The North Sea
Arte : Adolescentes
Jeudi – Thursday
Arte : Les Papillons Noirs
Canal Plus : Tokyo Vice (série)
TMC: Le Hobbit
Friday – Vendredi
Canal Plus : Les éternels
France 5 : Raison et sentiments
Arte : La cour : Hafsia Herzi ("Tu mérites un amour")
TF1 Series : Jurassic Park
Sunday – Dimanche
Arte : La Charge Héroïque, de John Ford
Monday – Lundi
Arte : Furie, Brian De Palma : Un agent secret trahi par ses propres services se lance à la recherche de son fils kidnappé… Espionnage, télépathie et effets gore : emmené par un Kirk Douglas ivre de vengeance.
Tuesday – Mardi
Canal Plus : West Side Story
Wednesday – Mercredi
Arte : Les femmes du 6ème étage
5. 

BEST DOCUMENTARIES, FILMS & SERIES AS FROM SEPTEMBER 28th ON ARTE
Documentary as from September 28th
Spice Girls, Girl Power, Vari Innes & Alice McMahon-Major
Between media explosion and emancipatory conquest, a journey to the heart of the Spice Girls whirlwind, which wrung out its performers but contributed to changing mentalities.
The myth of the perfect mother, Marion Priglinger
The ideal mother figure, like that of the woman, has undergone many variations over the centuries, but it has never ceased to exist.
How was this myth formed that still pursues today's mothers?
Nos continents, l'Afrique, Sigrun Laste et Raphael Wüstner
Spread over several latitudes, the African continent presents a wide variety of climates, and over the millennia, humans have deployed a wealth of ingenuity in their adaptation strategies to survive the extreme conditions of these territories.
Les années Super 8, Annie Ernaux talks on snippets of silent images edited by her son David, from family films of the 1970s. The chronicle of an era as well as a powerful story of female emancipation.
Series as From September 28th
Les Papillons Noirs
Adrien, a writer in need of inspiration, is hired by a mysterious retiree to write his memoirs. ⁠ The man tells him about his past as a serial killer and his passionate love story with Solange. ⁠ A relationship of fascination and rejection develops between Adrien and the former serial killer. ⁠ ⁠
Never seen before:
The writer Gabriel Katz has accepted the challenge offered to him by the directors of the new Arte series "Les Papillons noirs": to invent and write at full speed the detective story written by a major character in the scenario.
The book has just been released in bookstores and thus creates an unprecedented bridge between fiction and reality.⁠ ⁠
A passionate and bloody series with Niels Arestrup, Nicolas Duvauchelle, Axel Granberger & Alyzée Costes⁠ .
Films as from September 28th
⁠
Best series & films as from September 28th 

on 

Netflix
Blonde, with Ana de Armas by Andrew Dominik. On September 28th
The crown saison 5, Peter Morgan.
You saison 4, Greg Berlanti, Sera Gamble.
Mathilda, the musical, Matthew Warchus
Wednesday Adams, Tim Burton
Cabinet of curiosity, Guillermo del Toro, on October 25
Best series & films as from September 28th 

on 
Prime Video
The Peripheral, on October 21st, by Jonathan Nolan, Lisa Joy.
Darknet sur mer, on October 7th, by Remy Four & Julien War.
My Policeman, Michael Grandage with Harry Styles, Emma Corrin (The Crown), on November 4th.
Best series & films as from September 28th 

on Canal+
The Eternals, Chloe Zhao, on September 30th.
West Side Story, Steven Spielberg, on October 4th
Best series & films as from September 28th 

on Apple TV
Five Days of Memorial, now, John Ridley et Carlton Cuse avec Vera Farmiga (Dr. Anna Pou), Adepero Oduye (Karen Wynn).
The Greatest Beer Run Ever, Peter Farrelly, Brian Currie and Pete Jones, on September 31st.
Sidney, produced by Oprah Winfrey& directed by Reginald Hudlin, now !
Best series & films as from September 28th 

on Disney Plus
The old man, Jonathan Stein & Robert Levine avec Jeff Bridges (Dan Chase), John Lithgow (Harold Harper) on September 28th.
Hocus Pocus 2, Kenneth John Ortega, on September 30th.
Disenchanted 2, Adam Shankman, on November 24th.
The Mandalorian, saison 3 (2023)
Andor, created by Tony Gilroy- With Fiona Shaw, Forest Whitaker, Stellan Skarsgård
Willow, Jonathan Kasdan & Wendy Mericle, on November 30th.
The Little Mermaid 2, Rob Marshall, forecast on May 2023.
Best series & films as from September 28th 

on Starzplay
The Serpent Queen, by Justin Haythe : now
An original historical drama that offers a contemporary twist on conventional storytelling to tell the story of Catherine de Medici's (Samantha Morton) rise to power. In the beginning of the series, Catherine's story unfolds through flashbacks as she defends her actions and passes on the lessons she has learned to her new servant, Rahima.
At age 14, young orphan Catherine marries into the 16th century French court. Despite her status as a commoner, her uncle, Pope Clement has negotiated a substantial dowry and geopolitical alliance in exchange for the union, and with it, the expectation of many heirs. However, on her wedding night, Catherine discovers that her husband is in love with Diane de Poitiers, a beautiful lady-in-waiting twice her age.
This is an adaptation of the British novel Catherine de Medici: Renaissance Queen of France by Leonie Frieda.