What films to watch as from August 31st
Your news and films as from August 31st
Already winner of the Un Certain Regard Prize at Cannes, "Les Pires" leaves with the Valois de Diamant. For its part, "Le Sixième Enfant" wins the prizes for music, screenplay, best actress and audience.
Your summer five blockbusters :
Bullet Train by David Leich, on August 3rd (review below)
Synopsis: Five hitmen find themselves on a high-speed train traveling between Tokyo and Morioka, making very few stops. The five criminals discover that they are all connected by their mission, wonder who will make it out alive and wonder what awaits them at the arrival station.
Nope by Jordan Peele,with Daniel Kaluuya, Keke Palmer, Steven Yeun on August 10th
Synopsis: The janitors of a California ranch encounter a mysterious force that affects human and animal behavior.
Vesper chronicles, by Kristina Buozyte, Bruno Samper on August 17th
Synopsis: In the future, ecosystems have collapsed. Among the survivors, a privileged few have retreated into citadels cut off from the world, while the others try to survive in a nature that has become hostile to man.
Beast,by Baltasar Kormákur, with Idris Elba on August 24th
Synopsis: Dr. Nate Samuels travels with his two teenage daughters to South Africa. It is in this country that he had once met his wife, who died a short time ago. Nate, Meredith and Norah go to a nature reserve managed by Martin Battles. The Samuels family is then targeted by a lion. This animal, attacked by poachers, considers all humans as a threat. It will hunt Nate and his family.
Everything, Everywhere all at once by Daniel Scheinert, by Daniel Kwan, on August 31st
Synopsis: Evelyn Wang runs a laundromat with her husband, Waymond, who wants a divorce. Evelyn is at her wits' end. That's when she meets Alpha Waymond. He is an alternative version of Waymond. He explains to her that many parallel universes exist, because each choice made generates the creation of a new universe. The inhabitants of the Alphaverse have developed a technology that allows them to access the skills, memories and bodies of their counterparts in the parallel universe.
The best movies since January 2022:
As Bestas, Rodrigo Sorogoyen (review below)
La nuit du 12, Dominik Moll (review below)
Holy Spider, Ali Abbasi (review below)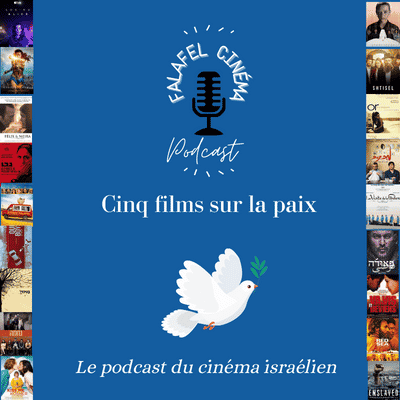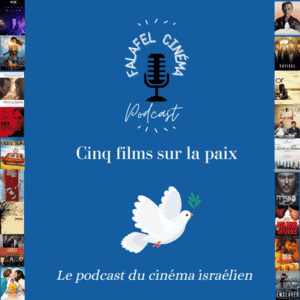 ALL YOU WANT TO KNOW ABOUT  FILMS & SERIES IN THEATERS & AT HOME

Nope, Jordan Peele
Synopsis
The inhabitants of a lost valley in the depths of California witness a terrifying discovery of a supernatural nature.
With Daniel Kaluuya, Keke Palmer, Steven Yeun, Michael Wincott, Brandon Perea …
Jordan Peele: The Wizard of Oz of horror?
The director does nothing like the others.
"Get Out", his first feature film, told a story of murder against a backdrop of racism and already played with temporality. His characters experienced terror and wondered if it was real or not and found themselves trapped by fear.
This time the director multiplies the references, even if it means scuttling his film (according to some critics). But in my opinion, the film is enriched.
The story: a cloud, a kind of giant animal, kidnaps the living beings on earth and devours them.
O.J (Daniel Kaluuya) inherited the ranch from his father, who was mortally wounded by an unknown attack from the sky. As a trainer, he and his sister Em (Keke Palmer) offer their horses to Hollywood studios for westerns.
Em tells us that the first filmed image of all time is that of a black jockey photographed at a gallop for a few seconds.
As O.J. holds the long-awaited horse, a technician gets too close to the animal, which starts bucking on set. O.J. and Em were fired from the production of the film.
To earn some money, O.J. visits a friend, Ricky 'Jupe' Park (Steve Yeun from The Walking Dead series of course), a former child star, who runs a western theme park and offers to sell some horses.
Jupe witnessed a horrific crime on the TV show he played on as a child. Gordy, the chimpanzee, hero of the show, killed all the actors of the show on the set (I'll spare you the details) and was shot before making a check with Jupe. Strangely, on the TV set, the shoe of the dead actress is floating in the air.
As O.J. and his sister return to the ranch one night, a horse runs away and disappears, taken away by a mysterious cloud.
Jordan Peele mixes genres, thriller, western, horror (we think of course of Stuart Rosenberg's Amityville, or even Scream cf the children's masks), but he also questions us on our relationship with nature (the animal has the shape of a cloud #climate change, then to pollution), to the roots of cinema and to racism and audiovisual.
To prove that something exists, it doesn't take science or intelligence but visual proof, aka an image, to get on Oprah show. Our world is of course dominated by the audiovisual.
Horses, at the heart of this film, were at the heart of the conquest of American space and are the first victims of this disappearance.
End of westerns, end of time, end of the world?
"Nope", says O.J. several times when he sees the Extra-Terrestrial. Are we living in denial? Why doesn't he have to look at this cloud to fight it, just as men do when they encounter gorillas in their territory?
In a short scene, Jordan Peele pays a nice tribute to Steven Spielberg's "Close Encounters of the Third Kind" and this chimpanzee (straight out of one of his nightmares, it seems), also made me think of Planet of the Apes...
And the shoe? Is it the one from the Wizard of Oz? "Em" is the name of the Aunt in The Wizard of Oz and the story takes place on a farm.
"Is "Nope" a modern, horrific version of the Wizard of Oz movie?
Of course, I may be wrong…was the choice of the blue shoe related to "The Wizard of Oz"? Red shoes are a symbol of beauty, classic cinema and hope but as Clance Morgan's character in "A league of their own" says, "Dorothy is evil…Her home was not good enough for her. So what does she do? She invaded another universe."  "
Nothing is certain and luckily for us, Jordan Peele remains a tiny bit optimistic and most importantly has a lot of humor. The actors are sensational.
Even if you don't understand it all, you'll be amazed, scared, and stimulated by "Nope."
Currently in theaters.
Go and see it!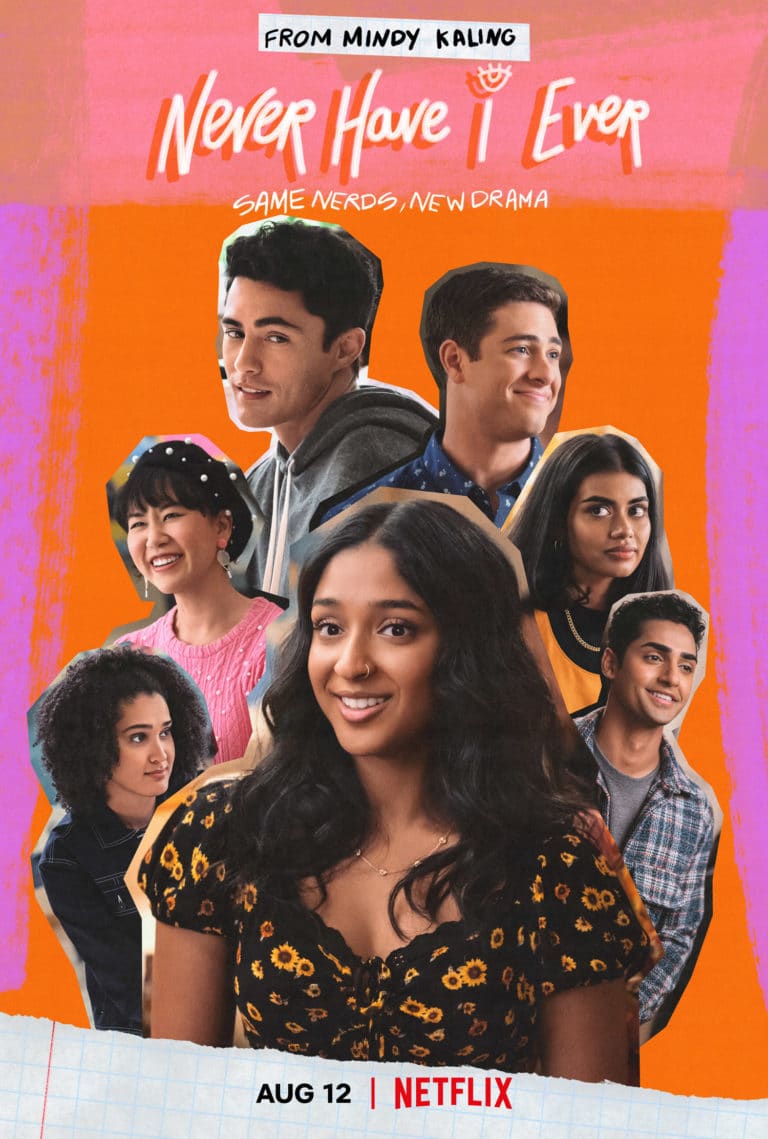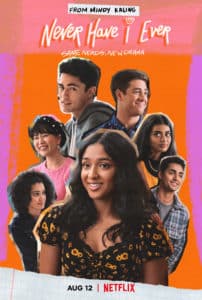 Never have I ever season 3,Mindy Kaling & Lang Fisher
Synopsis
At the beginning of the third season of Never Have I Ever, 16-year-old heroine Devi Vishwakumar (Maitreyi Ramakrishnan) is back dating handsome Paxton Hall-Yoshida (Darren Barnet), the most coveted athlete at Sherman Oaks High School, an affluent suburb in Southern California.
This was Devi's goal at the very beginning of the series: to hang out with the cool gang, get a hot boyfriend and get into Princeton University.
Always so much fun!
Devi, surrounded by her friends Eleanor and Fabiola, is always questioning everything. Because she is out of pride, selfishness, or lack of confidence.
And this combination of faults and qualities leads her to make mistakes and get herself into funny and complicated situations.
Her friends, but also Ben, her former lover, Trent, Paxton's best friend, and her family form a set of funny, touching, and characterful characters.
Tradition and modernity clash here too in this Indo-American family where women decide everything.
Devi is desperately looking for love since the death of her father and is desperate to be loved, often at her own expense.
Her mother, Nahili, lives only for her work and her family and has difficulty allowing herself to live for herself.
Fear of judgment, of the gaze of others, and guilt hold back their freedom.
But Fabiola, Alienor, Devi and her cousin Kamala gradually free themselves from these diktats.
Narrated by John McEnroe (because in this series, the racket is important), this series full of twists and turns is a nice mix of laughter, tears and tenderness.
Watch it without moderation on Netflix!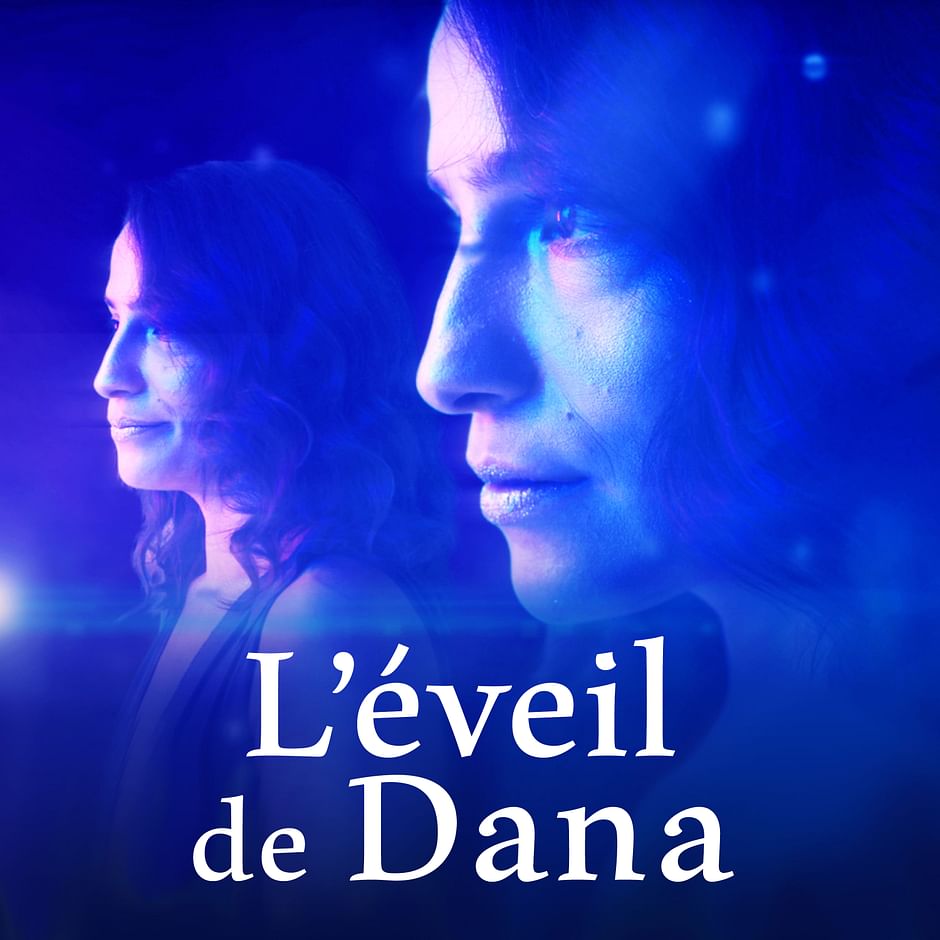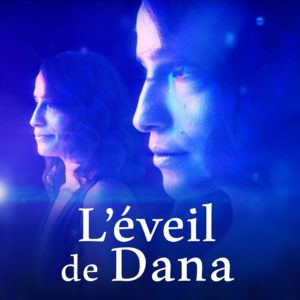 L'éveil de Dana, Nadia Tabbara
With Flavia Bechara (Dana Nasr), Tarek Yaacoub (Ghassan Fayad).
The story?
In Beirut, after a twelve-year coma, Dana relearns to live with a seemingly loving family, which hides secrets and betrayals. A collateral victim of the attack on former Prime Minister Rafiq Hariri, she must adapt to a new world marked by the omnipresence of social networks. Surrounded by her family, and with the help of her sisters Lama and Jinane, she gradually recovers and discovers the connected world around her.
As she builds a new life with a job, friends and love, old family secrets and past betrayals threaten to destroy Dana's life once again.
What about it ?
The first Lebanese series to be broadcast in the United States, Germany and Australia, Dana's Awakening takes us "into a near future where nothing is the same and where digital technology has become omnipresent," says Arte.
But not only.
Directed by Sandrine Zeynoun and Mazen Fayard, "L'éveil de Dana" takes us to the heart of a family, Lebanese culture and communication.
But of course, as in many families, there are secrets and hidden loves.
This series takes its time (16 episodes) and is really worth watching.
It is original, tender towards its characters and makes us discover a country that we often know only through the prism of war.
If the history of Lebanon is underlying, its modernity and culture show that it is a country that is much more than all that, between East and West, tradition and modernity.
The casting is perfect.
Go for it, it's on Arte!
FILMS TO WATCH IN YOUR MOVIE THEATERS AS FROM AUGUST 31st
This week:
Les Cinq Diables, Léa Mysius
With Adèle Exarchopoulos, Sally Dramé, Swala Emati
Vicky, a strange and lonely little girl, has a gift: she can smell and reproduce all the smells of her choice which she collects in carefully labeled jars. One day Julia, her father's sister, bursts into their lives. Vicky starts to create her own scent.
La Page blanche, Murielle Magellan
With Sara Giraudeau, Pierre Deladonchamps, Grégoire Ludig
Eloise finds herself sitting alone on a Parisian bench. Who is she? What is she doing there? She doesn't remember anything! She then embarks on an investigation, full of surprises, to discover who she is.
What if this amnesia allowed her to find out who she is, who she loves, and to reinvent her life?
Rebel, Adil El Arbi, Bilall Fallah
With Aboubakr Bensaihi, Lubna Azabal, Amir El Arbi
Kamal decides to travel to Syria to help the victims of the war. But when he arrives, he is forced to join an armed group and finds himself stranded in Raqqa.
His younger brother Nassim, who dreams of joining him, becomes easy prey for jihad recruiters.
Avec amour et acharnement, Claire Denis
With Juliette Binoche, Vincent Lindon, Grégoire Colin
Sarah and Jean are in love, they have been living together for several years. They trust each other. Their desire has never waned.
One morning, Sarah runs into her former lover François, the same François who introduced her to Jean, the same François she left for Jean without hesitation.
Everything Everywhere All at Once, Daniel Scheinert, Daniel Kwan
With Michelle Yeoh, Ke Huy Quan, Jamie Lee Curtis
Evelyn Wang is at the end of her rope: she no longer understands her family, her job and her taxes. Suddenly, she finds herself immersed in the multiverse, parallel worlds where she explores all the lives she could have led.
La Dégustation, Ivan Calbérac
With Isabelle Carré, Bernard Campan, Mounir Amamra
A gruff divorced man, Jacques runs a small wine cellar alone, on the verge of bankruptcy. Hortense, who is involved in community work and determined not to end up an old maid, enters his store one day and decides to sign up for a wine-tasting workshop.
Flee, Jonas Poher Rasmussen
The true story of Amin, an Afghan who had to flee his country in the late 1980s when he was just a child.
Thirty years later, now a university student in Denmark, he tells his best friend the true story of his journey and his fight for freedom.
The Princess,Ed Perkins
The Princess, is an intimate and immersive film that takes a close look at her story.
Through rare contemporary archive footage, it reveals the profound impact of her life and all the events that shaped, and still shape, the public's passionate relationship with the monarchy.
My Name is Gulpilil, Molly Reynolds
With David Gulpilil
Ripped from the Australian bush as a young boy, David Gulpilil will become the first Aboriginal icon on the silver screen.
Divided between the traditions of his people and the excesses of Hollywood, the multi-talented actor and dancer tells us about the extraordinary journey that has been his life.
Best movies to come (and we are looking forward to it) : 
The Idol 
Created by Abel "the Weeknd" Tesfaye, Reza Fahim, and Sam Levinson for HBO.
Lily-Rose Depp and Tesfaye are set to star in the leading roles, with Troye Sivan, Debby Ryan, Rachel Sennott, Jennie Kim, Steve Zissis, Hari Nef, and Juliebeth Gonzalez appearing as supporting characters.
She said, Maria Schrader, with Carrey Mulligan, Zoe Kazan, on November 18th
Houria, Mounia Meddour
The woman king, Gina Prince-Bythewood      
Simone Le Voyage du siècle, Olivier Dahan  
With  Elsa Zylberstein, Rebecca Marder, Élodie Bouchez, Judith Chemla, Olivier Gourmet, Mathieu Spinosi. And also Sylvie Testud & Philippe Torreton.
The handmaid's Tale saison 5 : 14 septembre
The patient official, Joel Fields and Joe Weisberg
Don't worry Darling, Olivia Wilde, on September 21st
Black Panther : Wakanda Forever, Ryan Coogler, on November 9th
God's creature, Saela Davis & Anna Rose Holmer , with Emily Watson, Paul Mescal, & Aisling Franciosi
The Son, Florion Zeller
WEEKLY TIPS & OPINIONS ABOUT MOVIES 
BY  MOVIE DIRECTORS,  WRITERS, SCREENWRITERS, DIRECTORS, COMPOSERS…
What is the difference between Act One midpoint and Act One end? | by Scott Myers | Aug, 2022 | Go I
TV PROGRAM AS FROM AUGUST 31st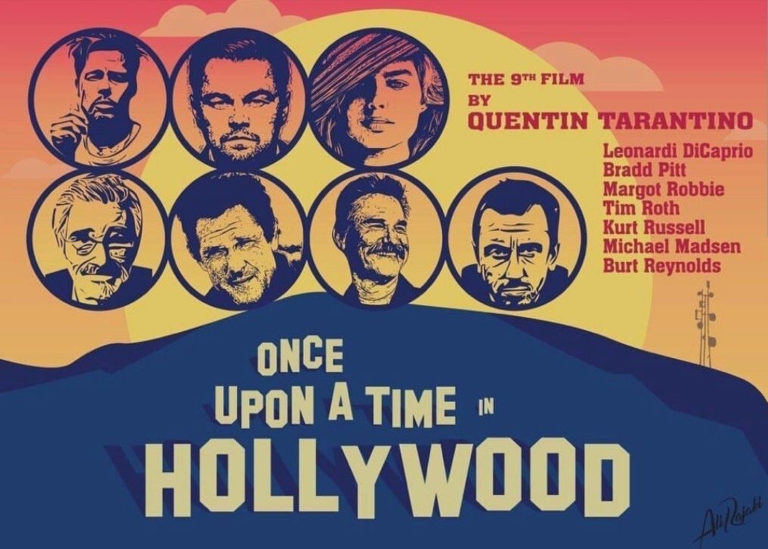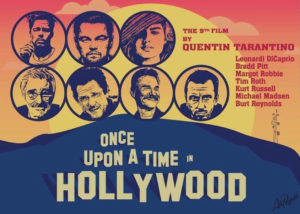 Mercredi – Wednesday
Arte : La Religieuse
In the 18th century, the ordeal of Suzanne, forced to enter the orders… After Jacques Rivette (1966), Guillaume Nicloux undertook in 2013 an incandescent rereading of Diderot's anti-clerical slur, with Pauline Etienne, Isabelle Huppert, Martina Gedeck and Louise Bourgouin.
Jeudi – Thursday
Arte : série Face aux doutes
Has the surly Hana, a nurse for nineteen years in the same department, deliberately killed patients? Freely inspired by real events, this breathtaking Czech miniseries navigates the troubled waters of a wavering rule of law.
Canal Plus : Conversation with friends
Friday – Vendredi
Arte : Edith, en chemin vers son rêve
Refusing to be placed in a retirement home, an octogenarian decides to climb Mount Suilven in the Scottish Highlands. On the way, she strikes up an unexpected friendship with her guide. A sweet emancipating adventure in the heart of the wilderness.
Sunday – Dimanche
France 2 : Il était une fois à Hollywood
Arte : Munich
Monday – Lundi
Canal Plus : La Guerre des Mondes
C8 : Jason Bourne
Arte : Dédée d'Anvers
In love with a sailor, an Antwerp prostitute prepares to leave her pimp… A melodrama with a tragic outcome, magnificently interpreted by Simone Signoret.
Tuesday- Mardi
Canal Plus : Un autre monde
Arte : Ku Klux Klan, une histoire américaine
Wednesday – Mercredi
Arte : La Villa
Three brothers and sisters gather around their dying father in a Marseilles cove that was once a paradise for fishermen and workers. By Robert Guédiguian, a moving film about the passing of time and fading illusions.
5. 

BEST DOCUMENTARIES, FILMS & SERIES AS FROM AUGUST 31st ON ARTE
Documentary as from August 31st
Salman Rushdie – La mort aux trousses
In only ten years, Salman Rushdie has changed his place of residence fifty-six times and has been the subject of twenty assassination attempts.
The one on August 12, 2022 in New York unfortunately could not be foiled. Facing William Karel, the author of "The Satanic Verses", sentenced to death by a Khomeini fatwa in 1988, evokes with humor and depth the particular conditions of his daily life, as well as his love of books and life.
Jodie Foster, Hollywood dans la peau
Camille Juza, Yal Sadat
The meteoric rise of a gifted actress, an overexposed former child star, who grew up in the Hollywood matrix and tried to make it evolve from within.
Films as from August 31st
India in the spotlight!
ARTE unveils a special program for the 75th anniversary of India's independence: flamboyant chronicles of the last fires of British India ("Indian Summers" and "The Last Viceroy of India"), Bollywood splendors ("Bajirao Mastani") and classics of Bengali cinema ("The Music Room", "Charulata" and "The Coward").
Best series & films as from August 31st 

on 

Netflix
Blonde, with Ana de Armas by Andrew Dominik.
Mathilda, the musical, Matthew Warchus
Wednesday Adams, Tim Burton
End of the road, Queen Latifah, September 9th
Cabinet of curiosity, Guillermo del Toro, on October 25
Best series & films as from 

August

 31st 

on 
Prime Video
My Policeman, Michael Grandage with Harry Styles, Emma Corrin (The Crown). This fall.
The Lord of the rings, The Rings of Power,  Juan Antonio Bayona, on September 2nd.
Directed by Wayne Che Yip and Charlotte Brändström
Best series & films as from August 31st 

on Canal+
Conversation with friends, directed by Lenny Abrahamson and Leanne Welham, adapted from the novel written by Sally Rooney (Normal People), 12 episodes of 30 minutes. On August 25th.
Adapted for television by Alice Birch, Mark O'Halloran, Meadhbh Mchugh and Susan Soon He Stanton.
The story focuses on two Dublin students, Frances and Bobbi, and the strange and unexpected bond they develop with a married couple, Melissa and Nick.
Tokyo Vice, a visceral immersion in the Japanese mafia: September 15
Adaptation of the eponymous novel  by Jake Adelstein.
In Tokyo, young American reporter Jake joins the police and justice department of the Japanese daily Yomiuri Shimbun. While working with the local police, he is contacted by the mafia. He becomes an interlocutor of the yakuza while continuing to be an informant for the police…
The first episode was directed by the filmmaker Michael Mann (Heat) and Ansel Elgort (West Side Story) plays the leading role in this twilight drama.
Best series & films as from August 31st 

on Apple TV
Five Days of Memorial, August 12, John Ridley et Carlton Cuse avec Vera Farmiga (Dr. Anna Pou), Adepero Oduye (Karen Wynn).
The Greatest Beer Run Ever, Peter Farrelly, Brian Currie and Pete Jones, September 31st
Gutsy, Hillary Clinton and Chelsea Clinton, le 9 septembre
Best series & films as from August 31st 

on Disney Plus
Andor, created by Tony Gilroy- With Fiona Shaw, Forest Whitaker, Stellan Skarsgård
12 episodes, shot in live action, the first three of which will be released on September 21.
Rogue One prequel focusing on the character of Cassian Andor (Diego Luna).
Five years before the perilous mission to the tropical planet Scarif, Cassian Andor participates as a spy in the early days of the resistance against the Galactic Empire, within the Rebel Alliance.
Willow, Jonathan Kasdan & Wendy Mericle, on November 30th.
Pinocchio, Robert Zemeckis, on September 8th.
Best series & films as from August 31st 

on Starzplay
Queer as folk, by Stephen Dunn, now.
The Serpent Queen, September 11, by Justin Haythe
An original historical drama that offers a contemporary twist on conventional storytelling to tell the story of Catherine de Medici's (Samantha Morton) rise to power. In the beginning of the series, Catherine's story unfolds through flashbacks as she defends her actions and passes on the lessons she has learned to her new servant, Rahima (Sennia Nanua, "The Girl with All the Gifts, Frankie").
At age 14, young orphan Catherine (Liv Hill, "Three Girls," "Jellyfish") marries into the 16th century French court. Despite her status as a commoner, her uncle, Pope Clement (Charles Dance, "Game of Thrones," "The Crown"), has negotiated a substantial dowry and geopolitical alliance in exchange for the union, and with it, the expectation of many heirs. However, on her wedding night, Catherine discovers that her husband is in love with Diane de Poitiers (Ludivine Sagnier, "Lupin," "The Young Pope"), a beautiful lady-in-waiting twice her age.
With a suddenly uncertain future and little hope of conceiving a child, Catherine must quickly learn who she can trust – both in her personal entourage of courtiers and among members of the royal court – while outwitting those who underestimate her determination to survive no matter the cost.
This is an adaptation of the British novel Catherine de Medici: Renaissance Queen of France by Leonie Frieda.