What films to watch as from August 24th
Your news and films as from August 24th
Your summer five blockbusters :
Bullet Train by David Leich, on August 3rd (review below)
Synopsis: Five hitmen find themselves on a high-speed train traveling between Tokyo and Morioka, making very few stops. The five criminals discover that they are all connected by their mission, wonder who will make it out alive and wonder what awaits them at the arrival station.
Nope by Jordan Peele,with Daniel Kaluuya, Keke Palmer, Steven Yeun on August 10th
Synopsis: The janitors of a California ranch encounter a mysterious force that affects human and animal behavior.
Vesper chronicles, by Kristina Buozyte, Bruno Samper on August 17th
Synopsis: In the future, ecosystems have collapsed. Among the survivors, a privileged few have retreated into citadels cut off from the world, while the others try to survive in a nature that has become hostile to man.
Beast,by Baltasar Kormákur, with Idris Elba on August 24th
Synopsis: Dr. Nate Samuels travels with his two teenage daughters to South Africa. It is in this country that he had once met his wife, who died a short time ago. Nate, Meredith and Norah go to a nature reserve managed by Martin Battles. The Samuels family is then targeted by a lion. This animal, attacked by poachers, considers all humans as a threat. It will hunt Nate and his family.
Everything, Everywhere all at once by Daniel Scheinert, by Daniel Kwan, on August 31st
Synopsis: Evelyn Wang runs a laundromat with her husband, Waymond, who wants a divorce. Evelyn is at her wits' end. That's when she meets Alpha Waymond. He is an alternative version of Waymond. He explains to her that many parallel universes exist, because each choice made generates the creation of a new universe. The inhabitants of the Alphaverse have developed a technology that allows them to access the skills, memories and bodies of their counterparts in the parallel universe.
The best movies since January 2022:
As Bestas, Rodrigo Sorogoyen (review below)
La nuit du 12, Dominik Moll (review below)
Holy Spider, Ali Abbasi (review below)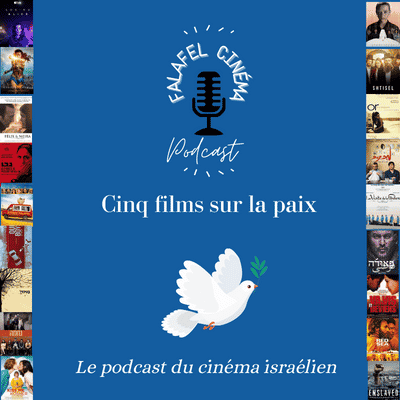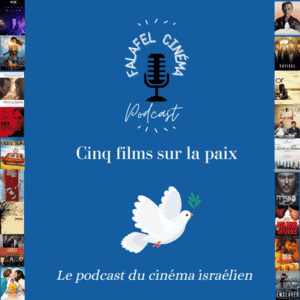 ALL YOU WANT TO KNOW ABOUT  FILMS & SERIES IN THEATERS & AT HOME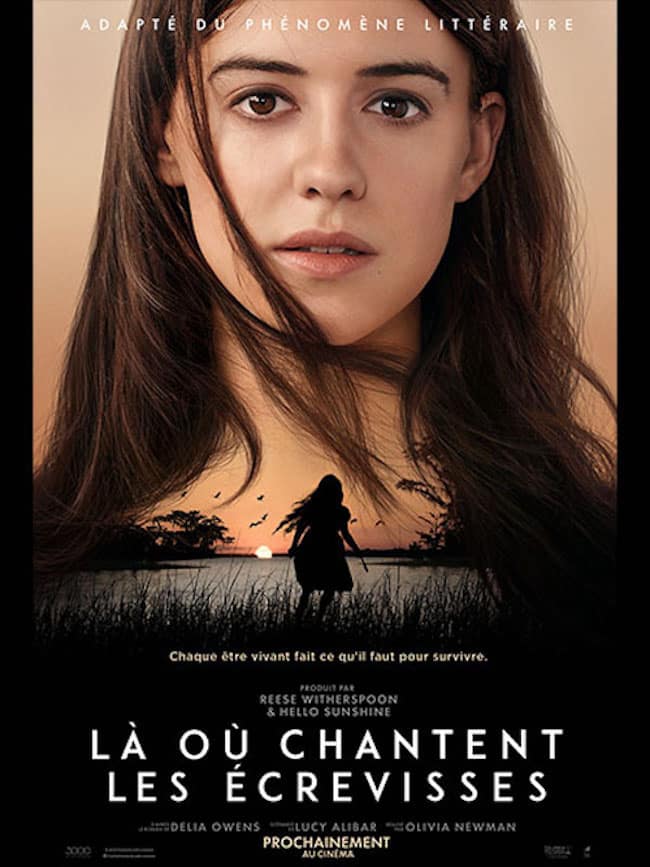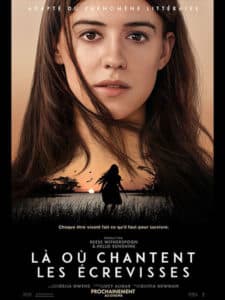 Where the crawdads sing, Olivia Newman
Synopsis
Adapted from the best-selling book of the same name, WHERE THE CRAWDADS SING tells the story of Kya, an abandoned little girl who grew up alone in the dangerous swamps of North Carolina. For years, wild rumors have swirled about Barkley Cove's "swamp girl," further isolating the lively and resilient Kya from the community.
Her encounter with two young men from town opens up a new and frightening world for Kya, but when one of them is found dead, the entire community immediately views her as the prime suspect.
As the truth of events emerges, the answers threaten to reveal the many secrets buried in the surrounding backwaters.
The adaptation issue
Nowadays, more and more films no longer have an original script but are adaptations of literary works, or even remakes of films/series adapted in other languages or made a few years earlier.
The example of Beast which will be released tomorrow with Idris Elba is a perfect example. The Ghost and the Darkness was the 1990's Beast movie with Val Kilmer and Michael Douglas, directed by Stephen Hopkins.
Do you have to have read the novel before seeing the movie? Does a good novel make a bad/good movie and can a bad novel make a good movie?
Are the images we build ourselves stronger and do we like them more than those proposed by a director?
I had not read WHERE THE CRAWDADS SING before going to the cinema and the film carried me.
I found it beautiful, moving and nature is present. Will those who have read the novel be disappointed? Is the poetry of nature and childhood erased in favor of the police plot?
It's up to you to see and feel.
From the press kit
"Delia has written a classic work, a timeless story," director Olivia Newman tells us. "It's part love story, part left-behind story, part detective story, part courtroom drama, all in a distinct setting that lends itself perfectly to the drama and scope of her novel.
We wanted to pay homage to her with a faithful adaptation, and I'm very happy to have been able to collaborate with such a great group of women, writers, producers, technicians, who worked to do justice to the atmosphere and feeling that the book evokes and that has appealed to so many readers around the world."
"My whole life has led me to this story," says author Delia Owens… "The genesis of this book goes back to my childhood, growing up in the woods, deep woods. From a very young age, my mother encouraged me to venture out into those woods. She wanted us to go as far as we could. It was my mother who used to say, "Go deep, where the crayfish sing." Of course, crayfish don't sing, but what she meant by that was that she wanted us to apprehend nature for itself. If you venture far enough into a wilderness, by yourself, until you are alone with nature, you will hear the crayfish sing."
"The wilderness inspired me, I collected insects. I collected bird feathers. Does that sound familiar?" continues Delia Owens." I would come home, not with shells, but with rocks and stones, and my mom would encourage me to do that." screenwriter Lucy Alibar, who co-wrote the script for the Oscar-nominated film, LES BÊTES SU SUD SAUVAGE.
Reese Witherspoon, an active Hollywood actress and producer, produced the film. She began her acting career as a teenager with the 1991 film The Man in the moon.
Now in theaters.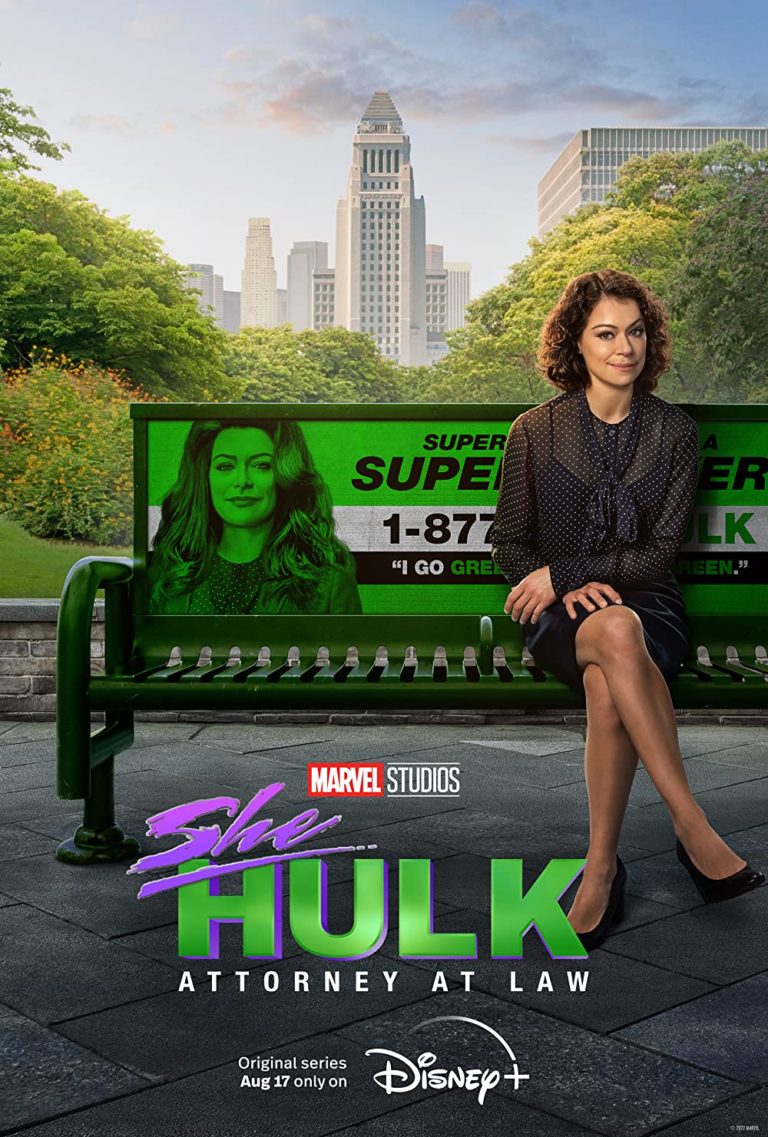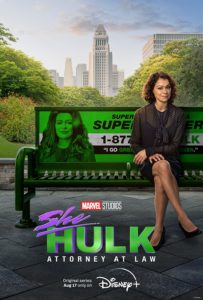 She-Hulk: Attorney, Jessica Gao
Synopsis
The adventures of lawyer Jennifer Walters, Bruce Banner's cousin, who inherits his powers and becomes Miss Hulk following a blood transfusion intended to save her after she is shot.
The series
While only one episode is online at the moment, the series promises to be lighthearted and feminist.
She-Hulk- Attorney at law is a woman who turns into a superhero when she gets angry.
Finally! Because anger is the prerogative of men, women dare to show their anger less. And this character who brings justice when she is angry and who controls the use of her strength and anger (unlike the Hulk) is delightful!
Tatiana Maslany (Parks & Recreation) and Jameela Jamil (The Good Place) in the cast are joined by Mark Ruffalo (Dark Waters) and Tim Roth (Reservoir Dogs & Pulp Fiction).
On Disney Plus. With Tatiana Maslany (Jennifer Walters / Miss Hulk), Jameela Jamil (Titania).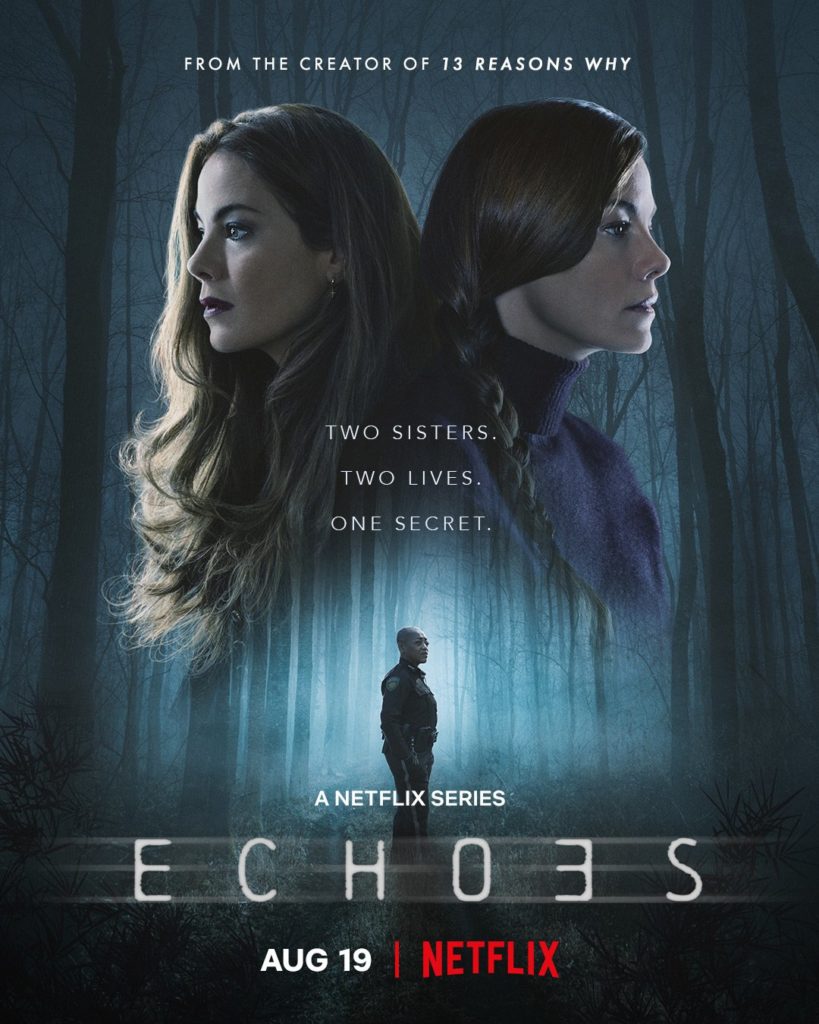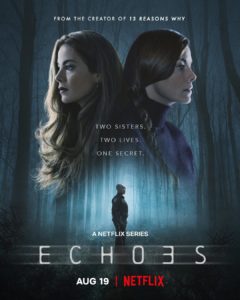 Echoes, Vanessa Gazy, co-showrun by Brian Yorkey & Quinton Peeples
Synopsis
Since childhood, Leni and Gina have secretly swapped lives, leading to a double life as adults. They share two homes, two husbands and a child, but everything in their perfectly choreographed world is turned upside down when one of the sisters disappears…
About the series
Mindblowing !
Michelle Monaghan plays both roles and her performance is impressive. Don't be fooled by Echoes' false appearance of a bad show.
The story is full of twists and turns and in spite of many inconsistencies in the storyline, you'll find yourself watching this series until the end.
Impossible for those who practice it to watch it faster, you'll have to settle down because finally …
I will not reveal anything to you.
This unpretentious series is to be enjoyed without moderation!
Vanessa Gazy is a young director who also created EDEN (2021), an eight-part mystery drama for Australian broadcaster STAN, produced by Bryan Elsley (UK) and Every Cloud Productions (Australia). Eden was distributed by All3 Media, and was picked up by Spectrum and Canal+.
She was nominated for the Australian Director's Guild and Australian Writers Guild awards.
Now on Netflix ! 7 episodes.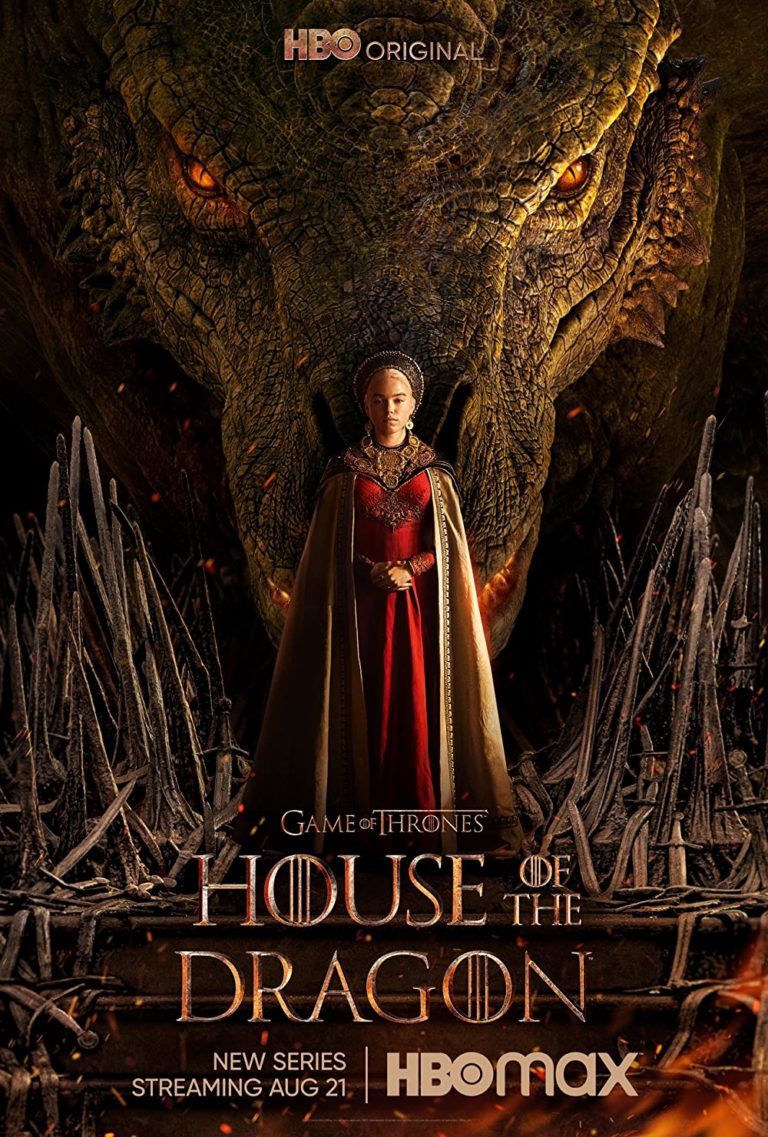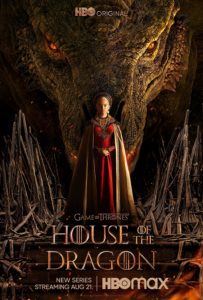 House of the Dragon, Ramin Djawadi
Synopsis
The series is set 170 years before the time of Game of Thrones and tells the story of the events that led to a civil war called the Dance of the Dragons, which led to the loss of the dragons and the beginning of the fall of House Targaryen.
A world premiere
The world premiere aired Sunday night on HBO. All over the world, people are talking about this series, which highlights the power of women, their sacrifice to keep the name of men and the Targaryen, in power.
Like Daenerys in the Game of Thrones (GOT) series, played by Emilia Clarke, Emma D'Arcy plays the Crown Princess Rhaenyra Targaryen, who also rode the dragons 170 years ago.
The whole universe of GOT is back again in this prequel where we feel that betrayals and plots will be revealed in the next episodes.
In any case, its author, George R. R. Martin, who almost went bankrupt before his novels were adapted, can be happy.
The world today is only talking about "House of the Dragon".
10 episodes, 1 per week.
Currently on HBO, Canal Plus and OCS.
FILMS TO WATCH IN YOUR MOVIE THEATERS AS FROM AUGUST 24th
This week:
Leila et ses frères, Saeed Roustaee- With Taraneh Alidoosti, Navid Mohammadzadeh, Payman Maadi
Leila has dedicated her entire life to her parents and four brothers.
The family has been hit hard by an unprecedented economic crisis and is in debt. In order to get them out of this situation, Leila came up with a plan to buy a store and start a business with her brothers.
Beast, de Baltasar Kormákur, withIdris Elba, Sharlto Copley, Iyana Halley
Dr. Nate Daniels returns to South Africa to vacation with his two daughters at a nature reserve.
But this rest turns into a test of survival when a vengeful lion begins devouring every human in its path.
Trois Mille ans à t'attendre, George Miller
With Idris Elba, Tilda Swinton, Aamito Lagum
Alithea Binnie, though content with her life, has a skeptical view of the world.
One day, she meets a genie who offers to grant her three wishes in exchange for her freedom. But Alithea is far too erudite to ignore that, in fairy tales, stories about wishes end badly.
Rumba la vie, Franck Dubosc- With Franck Dubosc, Louna Espinosa, Jean-Pierre Darroussin
Tony, a withdrawn school bus driver in his fifties, lives alone after abandoning his wife and child twenty years earlier.
Shaken by a heart attack, he finds the courage to face his past.
La Dérive des continents (au sud), Lionel Baier
With Isabelle Carré, Théodore Pellerin, Ursina Lardi
Nathalie Adler is on a mission for the European Union in Sicily. She is in charge of organizing the next visit of Macron and Merkel to a migrant camp.
Presence with high symbolic value, to show that everything is under control. But who still wants to believe in this European family on the verge of a nervous breakdown?
Les Volets verts, Jean Becker
With Gérard Depardieu, Fanny Ardant, Benoît Poelvoorde
"Les Volets verts" paints the portrait of a sacred monster, Jules Maugin, an actor at the height of his fame in the 1970s. Under the famous personality, the intimacy of a man is revealed.
Wild Men, Thomas Daneskov- With Rasmus Bjerg, Zaki Youssef, Bjørn Sundquist
Martin, on his way to a seminar, decides in a moment of madness to leave everything behind and go live like his ancestors did thousands of years ago, before supermarkets and smartphones ruined everything.
His path will cross that of Musa, a wounded fugitive, wanted by the authorities but also by his former accomplices.
Best movies to come (and we are looking forward to it) : 
The Idol 
Created by Abel "the Weeknd" Tesfaye, Reza Fahim, and Sam Levinson for HBO.
Set against the backdrop of the music industry, the series will focus on a self-help guru and leader of a modern-day cult who enters into a complicated relationship with a rising pop idol.
Lily-Rose Depp and Tesfaye are set to star in the leading roles, with Troye Sivan, Debby Ryan, Rachel Sennott, Jennie Kim, Steve Zissis, Hari Nef, and Juliebeth Gonzalez appearing as supporting characters.
Dungeons & dragons honor among thieves, Jonathan Goldstein, March 2023
An ex-Harper turned thief escapes from prison with his partner, a female barbarian, and reunites with a no-talent wizard and a druid new to their team in an effort to rob the cheating conman who stole all their loot from the heist that landed them behind bars, and used it to install himself as the Lord of Neverwinter.
She said, Maria Schrader, with Carrey Mulligan, Zoe Kazan, on November 18th
Houria, Mounia Meddour
The woman king, Gina Prince-Bythewood      
Simone Le Voyage du siècle, Olivier Dahan  
With  Elsa Zylberstein, Rebecca Marder, Élodie Bouchez, Judith Chemla, Olivier Gourmet, Mathieu Spinosi. And also Sylvie Testud & Philippe Torreton.
The handmaid's Tale saison 5 : 14 septembre
The patient official, Joel Fields and Joe Weisberg
Starring Cillian Murphy, Robert Downey Jr, Florence Pugh, Matt Damon, Rami Malek, Emily Hunt, Josh Hartnett, Josh Peck, Devon Bostick, Dane DeHaan, Kenneth Branagh, Gary Oldman, Alex Wolff, Matthew Modine…
Written and directed by Nolan, the film is based on the book "American Prometheus: The Triumph and Tragedy of J. Robert Oppenheimer" written by Kai Bird and Martin J Sherwin. The book won the Pulitzer Prize for biography in 2006.
"Oppenheimer" is officially described as an "epic thriller" that "immerses audiences in the thrilling paradox of an enigmatic man who must risk destroying the world to save it."
Under the direction of cinematographer Hoyte van Hoytema (who also shot Nolan's "Interstellar," "Dunkirk" and "Tenet"), the film was shot with a mix of IMAX 65mm and 65mm large-format photography – including, for the first time ever, sections in IMAX black-and-white analog photography.
"Oppenheimer" is scheduled to hit theaters on July 21, 2023 – the same day as Greta Gerwig's "Barbie."
Don't worry Darling, Olivia Wilde, on September 21st
Black Panther : Wakanda Forever, Ryan Coogler, on November 9th
God's creature, Saela Davis & Anna Rose Holmer , with Emily Watson, Paul Mescal, & Aisling Franciosi
WEEKLY TIPS & OPINIONS ABOUT MOVIES 
BY  MOVIE DIRECTORS,  WRITERS, SCREENWRITERS, DIRECTORS, COMPOSERS…
How to Decide Which Story to Write  by Scott Myers 
How to Break Into the Film Industry Without Any Connections  by Scott Myers 
TV PROGRAM AS FROM AUGUST 24TH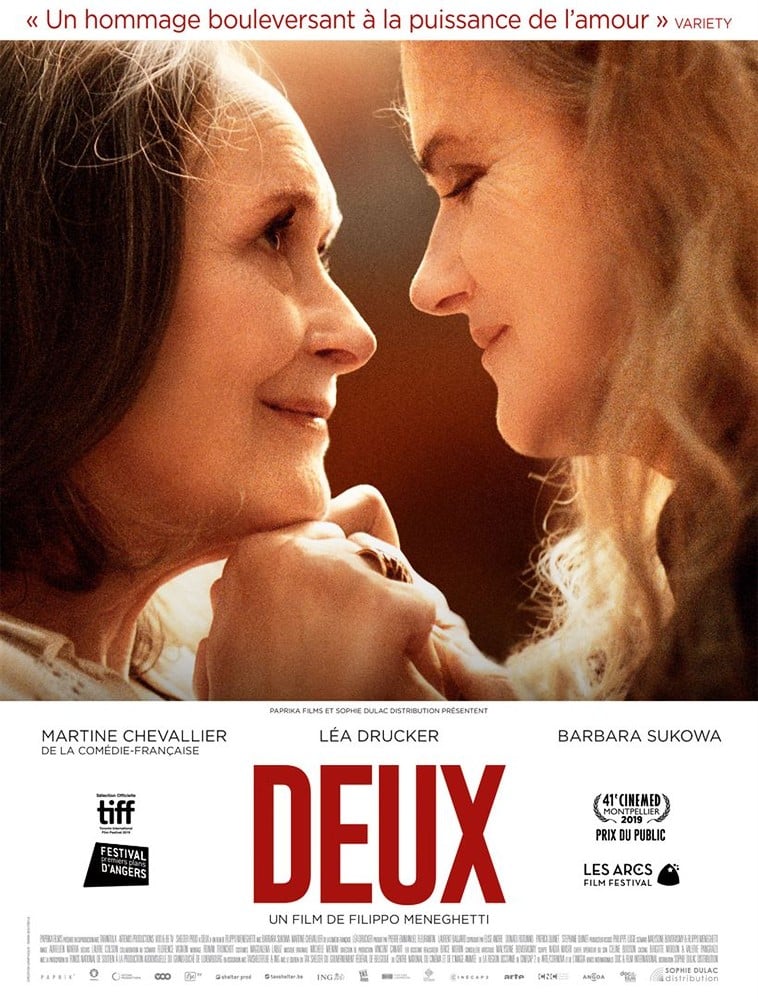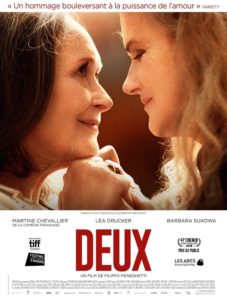 Wednesday – Mercredi
Arte : Deux : The secret love of who women in their 70 's (Barbara Sukowa et Martine Chevallier) facing the judgement of their families.
Thursday – Jeudi
Arte : Petits meurtres en famille series
TF1 : Harry Potter and the Deathly Hallows (part II)
Canal Plus : Conversation with friends
Friday – Vendredi
Canal plus : Scream
Arte : Les héritières
A brilliant student, Sanou grew up in the 93 and entered the prestigious lycée Henri-IV. In exchange for a scholarship, she becomes the tutor of Khady, a student from her former school.
The school chronicle of a decisive year, brought to life by Déborah François and some amazing young actresses.
Saturday- Samedi
Canal Plus : King Richard
Sunday – Dimanche
France 2 : Pupille
Arte : High Plains Drifter
The vengeful epic of a lonely hero in a corrupt mining town in the Wild West… A tribute to Sergio Leone's "Once Upon a Time in the West", the first western by and starring Clint Eastwood features a ruthless vengeance.
Monday – Lundi
Canal Plus : False Flag
W9 : The Fantastic Four
TMC : Spiderman – Far from home
Arte : L'oeuvre sans auteur
The journey of a German painter, from his childhood under Nazism to the eve of the 1970s… Freely inspired by the life of the painter Gerhard Richter, a masterpiece that questions the destiny of a country as much as the sources of art, by the director of "The Life of Others". With Tom Schilling, Sebastian Koch and Paula Beer
Tuesday- Mardi
Canal Plus : The Happening
5. 

BEST DOCUMENTARIES, FILMS & SERIES AS FROM AUGUST 24TH ON ARTE
Documentary as from August 24th
Salman Rushdie – La mort aux trousses
In only ten years, Salman Rushdie has changed his place of residence fifty-six times and has been the subject of twenty assassination attempts.
The one on August 12, 2022 in New York unfortunately could not be foiled. Facing William Karel, the author of "The Satanic Verses", sentenced to death by a Khomeini fatwa in 1988, evokes with humor and depth the particular conditions of his daily life, as well as his love of books and life.
Jodie Foster, Hollywood dans la peau
Camille Juza, Yal Sadat
The meteoric rise of a gifted actress, an overexposed former child star, who grew up in the Hollywood matrix and tried to make it evolve from within.
Films as from August 24th
India in the spotlight!
ARTE unveils a special program for the 75th anniversary of India's independence: flamboyant chronicles of the last fires of British India ("Indian Summers" and "The Last Viceroy of India"), Bollywood splendors ("Bajirao Mastani") and classics of Bengali cinema ("The Music Room", "Charulata" and "The Coward").
Married or Almost: Kiss me Kosher
In Jerusalem, Shira and Maria, one Israeli, the other German, decide to get married… An exhilarating comedy full of humanity, on a background of guilt and family secrets.
A must-see!!!
The cinema of the Dardenne brothers,
shows the moral state of our world. Through their rejection of an aestheticizing look, the reality filmed is rough, raw, and full of unpredictable pirouettes typical of the scenes of our lives. Discover "Rosetta", "L'enfant" or "Le silence de Lorna", three key films of the European social cinema on the fault line of our system, on the strength and truth of bodies and gestures.
Series as from August 24th
Mobile Brigade
Two years after Loulou, Fanny Sidney (Dix pour cent, Jeune et Golri) directs Marie Lelong and Louise Massin in a new irresistible series with the air of a fake documentary.
Under the uniform of the gendarmerie, her two acolytes ensure law and order by crisscrossing the roads of Auvergne in a motor home.
Squadra criminale
Crimes and tragedies in Turin
The investigations of Valeria Ferro of the Turin criminal brigade. A police and social series about Italy.
Best series & films as from August 24th 

on 

Netflix
Never have I ever season 3, now by Mindy Kaling; Lang Fisher
Blonde, with Ana de Armas by Andrew Dominik.
Mathilda, the musical, Matthew Warchus
Wednesday Adams, Tim Burton
End of the road, Queen Latifah, September 9th
Cabinet of curiosity, Guillermo del Toro, on October 25
Best series & films as from 

August

 24th 

on 
Prime Video
Paper Girls, Brian K. Vaughan, now.
My Policeman, Michael Grandage with Harry Styles, Emma Corrin (The Crown). This fall.
The Lord of the rings, The Rings of Power,  Juan Antonio Bayona, on September 2nd.
Directed by Wayne Che Yip and Charlotte Brändström
Best series & films as from August 24th 

on Canal+
Conversation with friends, directed by Lenny Abrahamson and Leanne Welham, adapted from the novel written by Sally Rooney (Normal People), 12 episodes of 30 minutes. On August 25th.
Adapted for television by Alice Birch, Mark O'Halloran, Meadhbh Mchugh and Susan Soon He Stanton.
The story focuses on two Dublin students, Frances and Bobbi, and the strange and unexpected bond they develop with a married couple, Melissa and Nick.
Tokyo Vice, a visceral immersion in the Japanese mafia: September 15
Adaptation of the eponymous novel  by Jake Adelstein.
In Tokyo, young American reporter Jake joins the police and justice department of the Japanese daily Yomiuri Shimbun. While working with the local police, he is contacted by the mafia. He becomes an interlocutor of the yakuza while continuing to be an informant for the police…
The first episode was directed by the filmmaker Michael Mann (Heat) and Ansel Elgort (West Side Story) plays the leading role in this twilight drama.
Best series & films as from August 24th 

on Apple TV
Five Days of Memorial, August 12, John Ridley et Carlton Cuse avec Vera Farmiga (Dr. Anna Pou), Adepero Oduye (Karen Wynn).
Bad sisters, now, Dearbhla Walsh, Josephine Bornebusch and Rebecca Gatward
The Greatest Beer Run Ever, Peter Farrelly, Brian Currie and Pete Jones, September 31st
Gutsy, Hillary Clinton and Chelsea Clinton, le 9 septembre
Best series & films as from August 24th 

on Disney Plus
Mike, Steven Rogers. On August 25th.
 It is an original series which tells the story of the dynamic and controversial life of boxing icon Mike Tyson, starring Trevante Rhodes.
Andor, created by Tony Gilroy- With Fiona Shaw, Forest Whitaker, Stellan Skarsgård
12 episodes, shot in live action, the first three of which will be released on September 21.
Rogue One prequel focusing on the character of Cassian Andor (Diego Luna).
Five years before the perilous mission to the tropical planet Scarif, Cassian Andor participates as a spy in the early days of the resistance against the Galactic Empire, within the Rebel Alliance.
Willow, Jonathan Kasdan & Wendy Mericle, on November 30th.
Pinocchio, Robert Zemeckis, on September 8th.
Best series & films as from August 24th 

on Starzplay
Queer as folk, by Stephen Dunn, now.
The Serpent Queen, September 11, by Justin Haythe
An original historical drama that offers a contemporary twist on conventional storytelling to tell the story of Catherine de Medici's (Samantha Morton) rise to power. In the beginning of the series, Catherine's story unfolds through flashbacks as she defends her actions and passes on the lessons she has learned to her new servant, Rahima (Sennia Nanua, "The Girl with All the Gifts, Frankie").
At age 14, young orphan Catherine (Liv Hill, "Three Girls," "Jellyfish") marries into the 16th century French court. Despite her status as a commoner, her uncle, Pope Clement (Charles Dance, "Game of Thrones," "The Crown"), has negotiated a substantial dowry and geopolitical alliance in exchange for the union, and with it, the expectation of many heirs. However, on her wedding night, Catherine discovers that her husband is in love with Diane de Poitiers (Ludivine Sagnier, "Lupin," "The Young Pope"), a beautiful lady-in-waiting twice her age.
With a suddenly uncertain future and little hope of conceiving a child, Catherine must quickly learn who she can trust – both in her personal entourage of courtiers and among members of the royal court – while outwitting those who underestimate her determination to survive no matter the cost.
This is an adaptation of the British novel Catherine de Medici: Renaissance Queen of France by Leonie Frieda.