What films to watch as from August 10th
Your news and films as from August 10th
Your summer five blockbusters :
Bullet Train by David Leich, on August 3rd (review below)
Synopsis: Five hitmen find themselves on a high-speed train traveling between Tokyo and Morioka, making very few stops. The five criminals discover that they are all connected by their mission, wonder who will make it out alive and wonder what awaits them at the arrival station.
Nope by Jordan Peele,with Daniel Kaluuya, Keke Palmer, Steven Yeun on August 10th
Synopsis: The janitors of a California ranch encounter a mysterious force that affects human and animal behavior.
Vesper chronicles, by Kristina Buozyte, Bruno Samper on August 17th
Synopsis: In the future, ecosystems have collapsed. Among the survivors, a privileged few have retreated into citadels cut off from the world, while the others try to survive in a nature that has become hostile to man.
Beast,by Baltasar Kormákur, with Idris Elba on August 24th
Synopsis: Dr. Nate Samuels travels with his two teenage daughters to South Africa. It is in this country that he had once met his wife, who died a short time ago. Nate, Meredith and Norah go to a nature reserve managed by Martin Battles. The Samuels family is then targeted by a lion. This animal, attacked by poachers, considers all humans as a threat. It will hunt Nate and his family.
Everything, Everywhere all at once by Daniel Scheinert, by Daniel Kwan, on August 31st
Synopsis: Evelyn Wang runs a laundromat with her husband, Waymond, who wants a divorce. Evelyn is at her wits' end. That's when she meets Alpha Waymond. He is an alternative version of Waymond. He explains to her that many parallel universes exist, because each choice made generates the creation of a new universe. The inhabitants of the Alphaverse have developed a technology that allows them to access the skills, memories and bodies of their counterparts in the parallel universe.
The best movies since January 2022:
As Bestas, Rodrigo Sorogoyen (review below)
La nuit du 12, Dominik Moll (review below)
Holy Spider, Ali Abbasi (review below)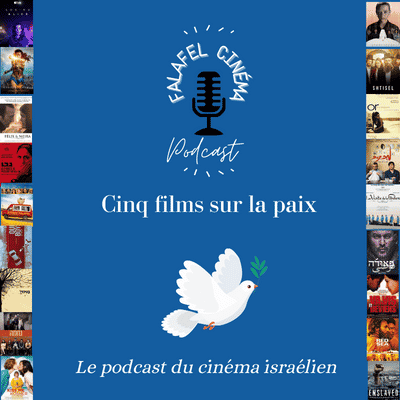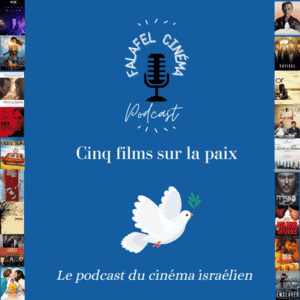 ALL YOU WANT TO KNOW ABOUT  FILMS & SERIES IN THEATERS & AT HOME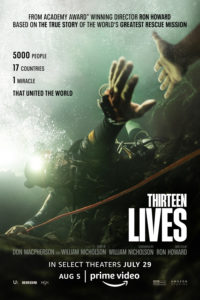 Thirteen Lives, Ron Howard
Synopsis
In June 2018, twelve young footballers from a soccer team and their coach find themselves trapped in a cave in the Doi Nang Non massif in Thailand. Due to a significant rise in water levels, the rescue operation takes time, despite the enormous resources deployed.
Faced with insurmountable odds, a team of some of the world's most skilled and experienced divers – able to navigate the maze of narrow, flooded tunnels – join Thai forces and more than 10,000 volunteers in an attempt to rescue the 12 boys and their coach.
With the stakes incredibly high and the eyes of the world on them, the group embarks on the most difficult dive in its history, demonstrating the limitlessness of the human spirit.
The Movie
I'm always wary of true stories transposed to the screen, they sometimes feel flat.
But this story is filmed by the great Ron Howard, the Ritchie of our childhood (Happy Days), the director of Appollo 13, Willow and, The Grinch, American Graffiti and Hillbilly Elegy and scripted by William Nicholson (Unbroken, Everest).
With this film about international solidarity and climate change (which causes the monsoons to shift or advance), Ron Howard reaffirms his commitment to ecology. 
Played by two great actors, Viggo Mortensen (A history of violence, The Lord of the Rings, Green Book …), and Colin Farrell (Manchester by the Sea, Ava and the recent After Yang), "Thirteen lives" is breathtaking and at each dive, we hold our breath.
This incredible story has brought together more than 5000 volunteers from all over the world.
Between the political, the human, the physical efforts, (the difficulty of these dives where the shoulders hardly pass!), the stake (to save these children), these retired elite divers with total courage and determination drag us with them in their dives and we have this feeling of oppression and we hold our breath at every moment.
Half of the film takes place underwater and Colin Farrel would have suffered from panic attacks.
This breathtaking film alone would be worth a subscription to the platform.
It is dedicated to the Thai diver Saman Kunan.
This is my favorite of the week.
On Prime Video right now. Go for it!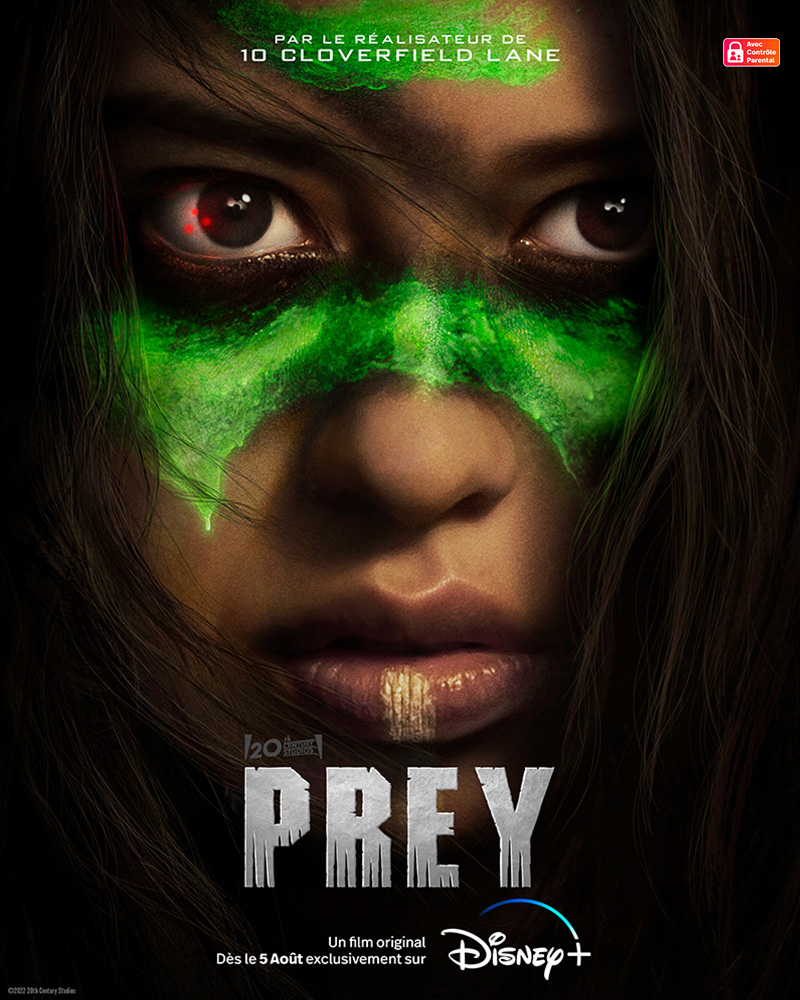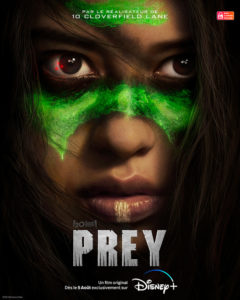 Prey, Dan Trachtenberg
Synopsis
In 1719, in a Comanche tribe, the young Naru wants to become a warrior at all costs. But the ancestral traditions of her people prevent her from doing so. The young woman is nevertheless very close to her younger brother, Taabe, who is one day to lead the tribe. Naru feels as strong as a man and will be able to prove it when a great danger, the Predator, threatens the tribe.
The movie
It tells the story of the creature's first visit to Earth.
Although the story takes place before the events of the first film released in 1987, the director states that it will not be a prequel, as it does not tell the origins of the Predator.
More and more films produced by platforms feature female heroines of all ages and that's a good thing.
Prey is both an ode to the courage of a teenage girl who does everything she can to be recognized in a tribe where women are all relegated to cooking and nature, and to the courage of the Comanches against the white men who invaded their territory and exterminated them.
The creature similar to Predator, invisible, immense and with technology that comes from space is a nice pretext to tell this story where the suspense, special effects and fights filmed in wide open spaces (Canada) entertain us and allow us to have a good time.
Dan Trachtenberg directed some Black Mirror series episodes &  10 Cloverfield Lane.
A must see!
With Amber Midthunder, Stormee Kipp, Michelle Grive.
On Disney Plus right now.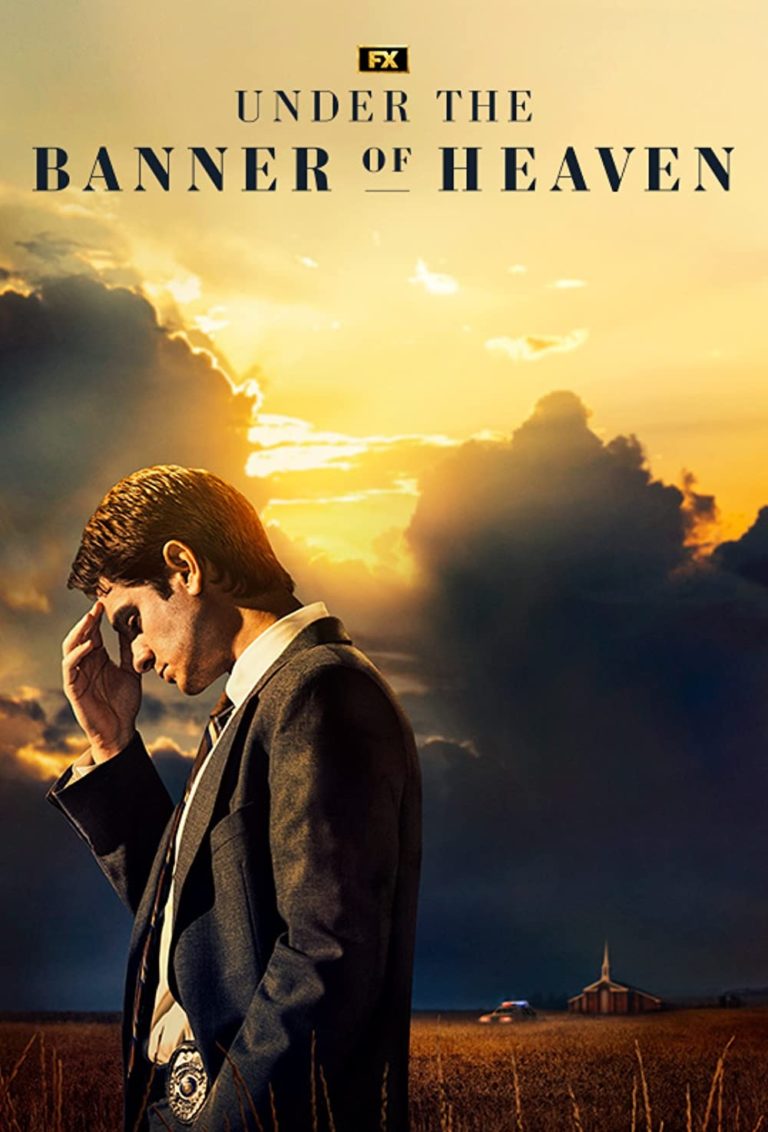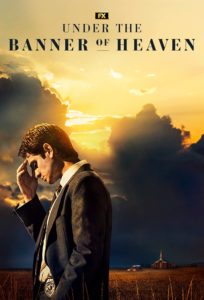 Under the Banner of heaven
Synopsis
July 1984.
The residents of a small Mormon town in Utah are horrified to discover that Brenda Wright Lafferty (Daisy Edgar-Jones, seen in the series Normal People) and her 15-month-old baby – two members of an influential family of the Church of Jesus Christ of Latter-day Saints, to which almost all of the town's residents belong – have been brutally murdered in their home.
To try to find the person or persons responsible, Detective Jeb Pyre (Andrew Garfield) – a practicing Mormon – and Bill Taba, played by Gil Birmingham (seen in Wind River) of Native American origin, will have to push their investigations into the surrounding hills and untangle the skein of a Mormon bureaucracy determined to put obstacles in their way.
Soon, Jeb's faith is shaken as he discovers dark secrets about the origins of the theology he has embraced and the dire consequences that religious fundamentalism can bring.
The series (7 episodes)
Fascinating and didactic.
Unlike Witness, which showed us the Mormons in a romantic point of view, this series deconstructs the history of this religious sect, which was responsible for numerous massacres of American Indians and the establishment of polygamy within their own families.
This series tackles many subjects: the place of religion in the United States in the construction of the country, the place of women and their submission to men in this same religion, the extermination of Native Americans, religious fanaticism, education, rape, violence, incest, corruption, faith, memory…
And it takes its time. I almost stalled several times because it is so slow. But it is worth seeing because everything falls apart like a domino.
Andrew Garfield (seen in the recent musical Tick Tick Boom! on Netflix) is sensational and his face expresses so strongly his doubts and small cowardice that we totally forget his previous films. Trained in theater, he shows in this film that he can play anything.
The well-known Gil Birmingham is not to be outdone, confronted with the actions of his teammate and his own history.
It is adapted from the book Under the Banner of Heaven by Jon Krakauer, written from a true story, directed in part by Dustin Lance Black who won the Oscar for Best Screenplay for Harvey Milk, whom grew up in the Mormon tradition and the world of military bases.
When he feels attracted to a boy in the neighborhood, at the age of six or seven, he thinks: "I'm sick, it's not right, I'm going to hell. And if I ever admit it, I'll get beaten up.
So this series is a return to the roots and its realization is all the more powerful.
It is also directed by Courtney Hunt (Frozen River), David Mackenzie (Comancheria, My Name Is Hallam Foe), Isabel Sandoval (Brooklyn Secret) and Thomas Schlamme (multi-awarded and President of the Directors Guild of America).
Ron Howard (see "Thirteen Lives" above) contributed to the production of this series.
Definitely worth watching. But take your time.
Now on Disney Plus.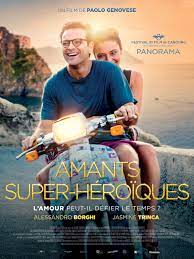 Amants super-héroïques, Paolo Genovese
Synopsis
Anna, a cartoonist with an impulsive and non-conformist personality, and Marco, a physics professor who is convinced that everything is governed by a mathematical formula. A sentimental comedy about couples and the effect of the passage of time on their relationship, asking a simple but profound question:
What superpowers do you need to love each other for a lifetime?
The Movie
This romantic comedy-drama explores several genres: animation, drama, romance and the reviews I've read elsewhere don't do it justice.
Filmed in beautiful locations, with actors-actresses who are just as beautiful, it is accused of clichés and déjà-vu.
Yet it explores the life of a couple at all ages, without children, from the point of view of women and men, in our time. For it is a fact. Couples don't last as long as they used to, whether this is regretted or positive is another matter. But the director explores the different ways to make a couple last by, of course, only one way, communication.
Paolo Genovese says :
"The story is told through the passing years, going back and forth in time, which is not an editing choice but a real narrative choice that helps to understand how couples experience similar situations at different times of their lives. It is a way to show how the passage of time impacts our attitudes and ways of dealing with our partner.
It is a way to show how we struggle after 1 year, after 5 years, the intimate relationships at the beginning and their evolution 10 years later, how the silences, fears and expectations of a couple change at different periods of life. The narrative of the film spans 20 years, from 2000 to 2020, shot in different locations." (from the press kit).
The complicity of Jasmine Trinca and Alessandro Borghi is such that in the theater where I saw the film (UGC Odeon), the whole room (or almost) was crying.
And if the purpose of cinema is not that, to create emotions, then what is?
Also with Greta Scarano.
Now in your theater now.
FILMS TO WATCH IN YOUR MOVIE THEATERS AS FROM AUGUST 3RD
This week:
Dodo, Panos H. Koutras
With Smaragda Karydi, Akis Sakellariou, Natasa Exintaveloni
In their luxurious villa on the outskirts of Athens, Mariella and Pavlos, a couple on the verge of ruin, are preparing to celebrate the marriage of their daughter Sofia to a rich heir. Then a dodo, a bird that disappeared 300 years ago, appears.
Nope,  Jordan Peele
With Daniel Kaluuya, Keke Palmer, Steven Yeun
The inhabitants of a lost valley in the depths of California witness a terrifying discovery of a supernatural nature.
Loin de chez nous,  Wissam Tanios
With Milad Khawam, Jamil Khawam
Two young Syrian brothers full of hope decide to leave to rebuild their lives in foreign cities. They will leave everything behind except their endless thirst for life, their determination, their humor and their desire for a better future.
One Piece Film – Red, Goro Taniguchi
With Hiroaki Hirata, Mayumi Tanaka, Akemi Okamura
Luffy and her crew are about to attend an eagerly awaited music festival. The world's most popular singer, Uta, is about to take the stage for the first time. Daughter of the legendary pirate Shanks Le Roux, she will reveal the exceptional power of her voice.
Best movies of the summer & later (and we are looking forward to it) : 
The Idol 
Created by Abel "the Weeknd" Tesfaye, Reza Fahim, and Sam Levinson for HBO.
Set against the backdrop of the music industry, the series will focus on a self-help guru and leader of a modern-day cult who enters into a complicated relationship with a rising pop idol.
Lily-Rose Depp and Tesfaye are set to star in the leading roles, with Troye Sivan, Debby Ryan, Rachel Sennott, Jennie Kim, Steve Zissis, Hari Nef, and Juliebeth Gonzalez appearing as supporting characters.
Dungeons & dragons honor among thieves, Jonathan Goldstein, March 2023
An ex-Harper turned thief escapes from prison with his partner, a female barbarian, and reunites with a no-talent wizard and a druid new to their team in an effort to rob the cheating conman who stole all their loot from the heist that landed them behind bars, and used it to install himself as the Lord of Neverwinter.
Beast, by Baltasar Kormákur, on August 19th, with Idris Elba
Là où chantent les écrevisses, Olivia Newman, with Daisy Edgar-Jones, on August 17th,
Nope,  Jordan Peele, on August 10th.
With: Daniel Kaluuya , Barbie Ferreira , Michael Wincott , Steven Yeun , Keke Palmer , Brandon Perea, Terry Notary, Andrew Patrick Ralston , Donna Mills , Jennifer Lafleur
Les secrets de mon père, Véra Belmont
With the voices of Michèle Bernier, Jacques Gamblin et Arthur Dupont, on September 21st
She said, Maria Schrader, with Carrey Mulligan, Zoe Kazan, on November 18th
John Wick 4, Chad Stahelski
Keanu Reeves as John Wick faces his most formidable opponents in this fourth installment of the series.
From New York to Osaka, via Paris and Berlin, John Wick leads a fight against the Big Table, the terrible criminal organization that has put a price on his head, by facing its most dangerous killers.
On March 2023
Houria, Mounia Meddour
The woman king, Gina Prince-Bythewood      
Simone Le Voyage du siècle, Olivier Dahan  
With  Elsa Zylberstein, Rebecca Marder, Élodie Bouchez, Judith Chemla, Olivier Gourmet, Mathieu Spinosi. And also Sylvie Testud & Philippe Torreton.
Three thousand years of longing, George Miller, on August 24th
The handmaid's Tale saison 5 : 14 septembre
The patient official, Joel Fields and Joe Weisberg
Starring Cillian Murphy, Robert Downey Jr, Florence Pugh, Matt Damon, Rami Malek, Emily Hunt, Josh Hartnett, Josh Peck, Devon Bostick, Dane DeHaan, Kenneth Branagh, Gary Oldman, Alex Wolff, Matthew Modine…
Written and directed by Nolan, the film is based on the book "American Prometheus: The Triumph and Tragedy of J. Robert Oppenheimer" written by Kai Bird and Martin J Sherwin. The book won the Pulitzer Prize for biography in 2006.
"Oppenheimer" is officially described as an "epic thriller" that "immerses audiences in the thrilling paradox of an enigmatic man who must risk destroying the world to save it."
Under the direction of cinematographer Hoyte van Hoytema (who also shot Nolan's "Interstellar," "Dunkirk" and "Tenet"), the film was shot with a mix of IMAX 65mm and 65mm large-format photography – including, for the first time ever, sections in IMAX black-and-white analog photography.
"Oppenheimer" is scheduled to hit theaters on July 21, 2023 – the same day as Greta Gerwig's "Barbie."
Don't worry Darling, Olivia Wilde, on September 21st
Black Panther : Wakanda Forever, Ryan Coogler, on November 9th
WEEKLY TIPS & OPINIONS ABOUT MOVIES 
BY  MOVIE DIRECTORS,  WRITERS, SCREENWRITERS, DIRECTORS, COMPOSERS…
"What if I'm writing a script, but want to start another one?" by Scott Myers
Writing and the Creative Life: "In great attempts, it is glorious even to fail" by Scott Myers
There is no right way to write. Learn all you can, but ultimately it's…  by Scott Myers 
TV PROGRAM AS FROM AUGUST 10TH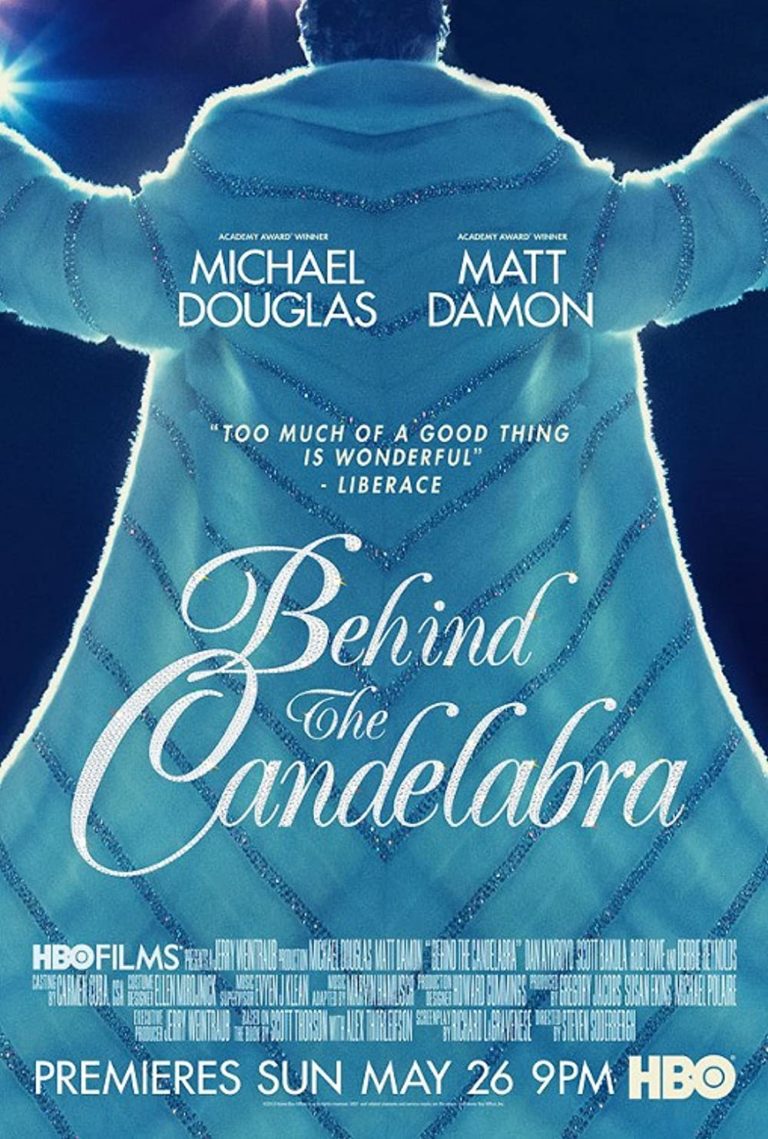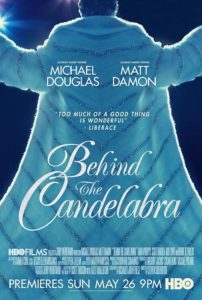 Wednesday – Mercredi
Arte: The Flesh of the Orchid: Claire, a wealthy heiress who has escaped from a psychiatric hospital, and Louis, a horse breeder, are pursued by killers…
For his first film, Patrice Chéreau freely adapts a novel by James Hadley Chase and directs a dark psychological drama with Charlotte Rampling, Bruno Cremer, Hugues Quester, Edwige Feuillère and Simone Signoret.
Thursday – Jeudi
Arte : Real Human
Friday – Vendredi
Canal plus : Encanto
Arte : Le métis de Dieu
Sunday – Dimanche
TF1 : Gran Torino
Arte : Swimming Pool
Monday – Lundi
Canal Plus : False Flag
Arte : Ghandi
Wednesday – Mercredi
Arte : Ma vie avec Liberace
5. 

BEST DOCUMENTARIES, FILMS & SERIES AS FROM AUGUST 10TH ON ARTE
Documentary as from August 10th
Jodie Foster, Hollywood dans la peau
Camille Juza, Yal Sadat
The meteoric rise of a gifted actress, an overexposed former child star, who grew up in the Hollywood matrix and tried to make it evolve from within.
On our lips – Once a red, always a red? Claudia Marschal
The colourful history of lipstick, a small tube as old as the world, which has become a symbol of submission, power or self-assertion.
The James Webb telescope or the after Hubble
Successfully launched on December 25, 2021, the new space telescope, James Webb, from the Kourou space center. With its 6.5 m diameter mirror, JWST is the largest space telescope ever developed for a scientific mission. 100 times more sensitive than its elder brother Hubble, it promises significant advances in the physics of galaxies and the study of exoplanets.
Penelope CruzBy Charles-Antoine de Rouvre
The actress Penélope Cruz has built a tailor-made career for herself, reconciling the Hollywood star system and auteur cinema, a taste for success and a love of acting.
Pussy, Pleasure, Power!Female desire in pop culture, Nicole Blacha
As female pleasure takes an increasingly important place in pop songs, how do women receive these messages of "positive sexuality" and without taboos?
Elements of answer in this documentary that celebrates the intimate.
Films as from August 10th
Married or Almost: Kiss me Kosher
In Jerusalem, Shira and Maria, one Israeli, the other German, decide to get married… An exhilarating comedy full of humanity, on a background of guilt and family secrets.
A must-see!!!
Two Lovers, James Gray
A thirty year old man is torn between two women who have everything in common… By James Gray, a moving romantic drama with Joaquin Phoenix, Gwyneth Paltrow and Vinessa Shaw.
Jambon, jambon
Javier Bardem and Penélope Cruz in all sensuality
Ham, bulls, the pleasures of the flesh: the best of Spain in an appetizing comedy by Bigas Luna.
Taxi Tehran
Prohibited from filming by the Iranian regime, director Jafar Panahi improvised himself as a cab driver and filmed Tehran, its inhabitants and daily life under the dictatorship. A tender and subversive docu-drama that won the Golden Bear at the 2015 Berlinale.
And then we will dance
In Tbilisi, a young dancer discovers his homosexuality in a society that represses it. Delicate and necessary, the first openly LGBTQIA+ film shot in Georgia.
The cinema of the Dardenne brothers,
shows the moral state of our world. Through their rejection of an aestheticizing look, the reality filmed is rough, raw, and full of unpredictable pirouettes typical of the scenes of our lives. Discover "Rosetta", "L'enfant" or "Le silence de Lorna", three key films of the European social cinema on the fault line of our system, on the strength and truth of bodies and gestures.
Series as from August 10th
Squadra criminale
Crimes and tragedies in Turin
The investigations of Valeria Ferro of the Turin criminal brigade. A police and social series about Italy.
Indian Summers
The decline of the British Empire in India through a twilight fresco set in the foothills of the Himalayas and its tea plantations.
A flamboyant saga mixing romance and great history, the English series "Indian Summers" deploys breathtaking settings and outstanding actors. Intrigues, secret passions and struggles for independence.
Real Humans
In a world close to ours, a new generation of robots that look like humans: the hubots (human robot) replace them in domestic tasks. But some humanoids dream of freedom and in this changing society, the tension rises…
Swedish anticipation series, "Real Humans" is considered a model of its kind.
Best series & films as from August 10th 

on 

Netflix
Pipa, by Alejandro Montiel, now
With Luisana Lopilato and Mauricio Paniagua
While living as a recluse in a small town in Argentina, ex-inspector Manuela Pipa Pelari suddenly finds herself caught up in her past and her secrets.
Never have I ever season 3, on August 12th, Mindy Kaling; Lang Fisher
Blonde, with Ana de Armas by Andrew Dominik.
Mathilda, the musical, Matthew Warchus
Best series & films as from 

August

 10th 

on 
Prime Video
Paper Girls, Brian K. Vaughan, now.
My Policeman, Michael Grandage with Harry Styles, Emma Corrin (The Crown). This fall.
The Lord of the rings, The Rings of Power,  Juan Antonio Bayona, on September 2nd.
Directed by Wayne Che Yip and Charlotte Brändström
Best series & films as from August 10th 

on Canal+
Don't leave me, Leonardo Fasoli & Maddalena Ravagli with Vittoria Puccini (Elena Zonin), Alessandro Roja (Daniele). Streaming now.
Respect, Liesl Tommy, now
Avec Jennifer Hudson, Forest Whitaker, Audra McDonald, Saycon Sengbloh, Hailey Kilgore, Brenda Nicole Moorer, Marlon Wayans, Mac Maron, Tituss Burgess, Kimberly Scott, LeRoy McClain, and Tate Donovan.
Conversation with friends, directed by Lenny Abrahamson and Leanne Welham, adapted from the novel written by Sally Rooney (Normal People), 12 episodes of 30 minutes. On August 25th.
Adapted for television by Alice Birch, Mark O'Halloran, Meadhbh Mchugh and Susan Soon He Stanton
House of the Dragon,Ramin Djawadi
On August 22nd
The series will be set 170 years before the time of Game of Thrones and will chronicle the events that lead to a civil war called the Dance of the Dragons, which will lead to the loss of the dragons and the beginning of the fall of House Targaryen.
Best series & films as from August 10th 

on Apple TV
Five Days of Memorial, August 12, John Ridley et Carlton Cuse avec Vera Farmiga (Dr. Anna Pou), Adepero Oduye (Karen Wynn).
Bad sisters, August 19, Dearbhla Walsh, Josephine Bornebusch and Rebecca Gatward
Best series & films as from August 10th 

on Disney Plus
Mike, Steven Rogers. On August 25th.
 It is an original series which tells the story of the dynamic and controversial life of boxing icon Mike Tyson, starring Trevante Rhodes.
She-Hulk: Attorney  is a miniseries created by Jessica Gao
On August 18
The adventures of lawyer Jennifer Walters, Bruce Banner's cousin, who inherits his powers and becomes Miss Hulk following a blood transfusion intended to save her after she is shot.
Andor, created by Tony Gilroy- With Fiona Shaw, Forest Whitaker, Stellan Skarsgård
12 episodes, shot in live action, the first three of which will be released on September 21.
Rogue One prequel focusing on the character of Cassian Andor (Diego Luna).
Five years before the perilous mission to the tropical planet Scarif, Cassian Andor participates as a spy in the early days of the resistance against the Galactic Empire, within the Rebel Alliance.
Willow, Jonathan Kasdan & Wendy Mericle, on November 30th.
Pinocchio, Robert Zemeckis, on September 8th.
Best series & films as from August 10th 

on Starzplay
Becoming Elizabeth, now, is created and written by Anya Reiss.
Queer as folk, by Stephen Dunn, now
The Serpent Queen, September 11, by Justin Haythe
An original historical drama that offers a contemporary twist on conventional storytelling to tell the story of Catherine de Medici's (Samantha Morton) rise to power. In the beginning of the series, Catherine's story unfolds through flashbacks as she defends her actions and passes on the lessons she has learned to her new servant, Rahima (Sennia Nanua, "The Girl with All the Gifts, Frankie").
At age 14, young orphan Catherine (Liv Hill, "Three Girls," "Jellyfish") marries into the 16th century French court. Despite her status as a commoner, her uncle, Pope Clement (Charles Dance, "Game of Thrones," "The Crown"), has negotiated a substantial dowry and geopolitical alliance in exchange for the union, and with it, the expectation of many heirs. However, on her wedding night, Catherine discovers that her husband is in love with Diane de Poitiers (Ludivine Sagnier, "Lupin," "The Young Pope"), a beautiful lady-in-waiting twice her age.
With a suddenly uncertain future and little hope of conceiving a child, Catherine must quickly learn who she can trust – both in her personal entourage of courtiers and among members of the royal court – while outwitting those who underestimate her determination to survive no matter the cost.
This is an adaptation of the British novel Catherine de Medici: Renaissance Queen of France by Leonie Frieda.