What films to watch as from December 14th
Films as from December 14th
I download below my December calendar of films & series by platforms.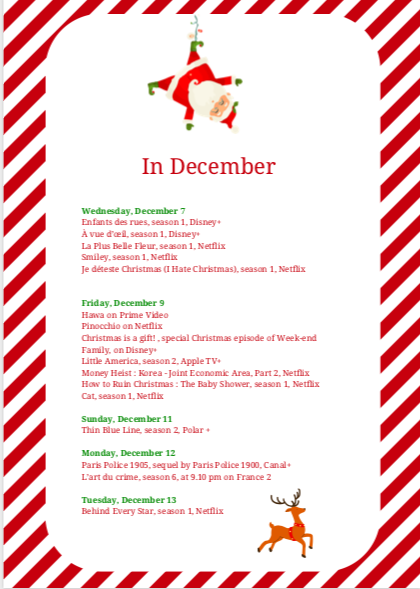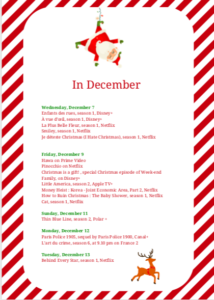 New trailers
Indiana Jones and the Dial of Destiny, James Mangold ("Ford v Ferrari," "Logan").
With Phoebe Waller-Bridge ("Fleabag"), Antonio Banderas ("Pain and Glory"), John Rhys-Davies ("Raiders of the Lost Ark"), Shaunette Renee Wilson ("Black Panther"), Thomas Kretschmann ("Das Boot"), Toby Jones ("Jurassic World: Fallen Kingdom"), Boyd Holbrook ("Logan"), Oliver Richters ("Black Widow"), Ethann Isidore ("Mortel") and Mads Mikkelsen ("Fantastic Beasts: The Secrets of Dumbledore").
Music by John Williams, expected June 30th
1923, Taylor Sheridan, with Harrison Ford & Helen Mirren.
The three Musketeers, by Martin Bourboulon with François Civil, Vincent Cassel, Romain Duris, Pio Marmaï & Eva Green.
In April 2023.
Babylon, by Damien Chazelle, with Brad Pitt & Margot Robbie.
Inside, by Vasilis Katsoupis with Willem Dafoe
CHRISTMAS MOVIES!
NETFLIX
The Claus Family 2, now 
Falling for Christmas on November 10th
Christmas with you, on November 17th
The Noel Diary, on November 24th
Scrooge, a Christmas Carol,on December 2nd
Pinocchio, by Guillermo del Toro & Mark Gustafson, on December 9th
Emily in Paris season 3, on December 21st
Mathilda, the musical, Matthew Warchus, on December 25th.
APPLE TV
Spirited on November 18th, directed by  Sean Anders & written by Anders & John Morris. This is a modern adaptation of A Christmas Carol by Charles Dickens written in 1843.
DISNEY PLUS
The Santa Clauses, on November 16th
The Guardians of the Galaxy Holiday Special on November 25th
Disenchanted 2, by Adam Shankman, on November 18th
In Movie theaters
I wanna dance with somebody, by Kasi Lemmons, written by Anthony McCarten. With Naomi Ackie, Stanley Tucci, Ashton Sanders, Tamara Tunie, Nafessa Williams et Clarke Peters.
23 décembre,  on November 25
Violent Night, on December 2nd
Vivre, by Oliver Hermanus, on December 28, by author of The Remains of the Day & adapted from Akira Kurosawa's masterpiece. With Bill NIGHY
The best movies since January 2022:
As Bestas, Rodrigo Sorogoyen (review below)
La nuit du 12, Dominik Moll (review below)
Holy Spider, Ali Abbasi (review below)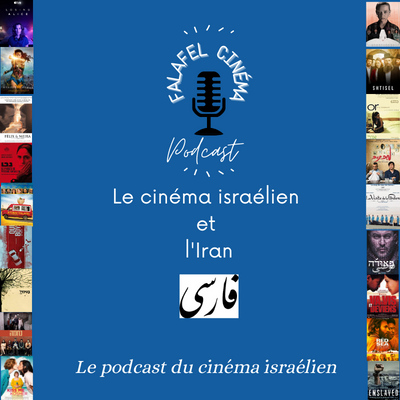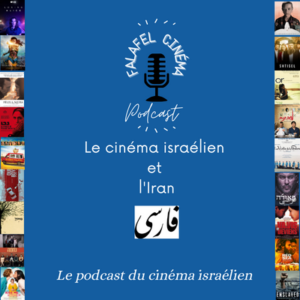 ALL YOU WANT TO KNOW ABOUT  FILMS & SERIES IN THEATERS & AT HOME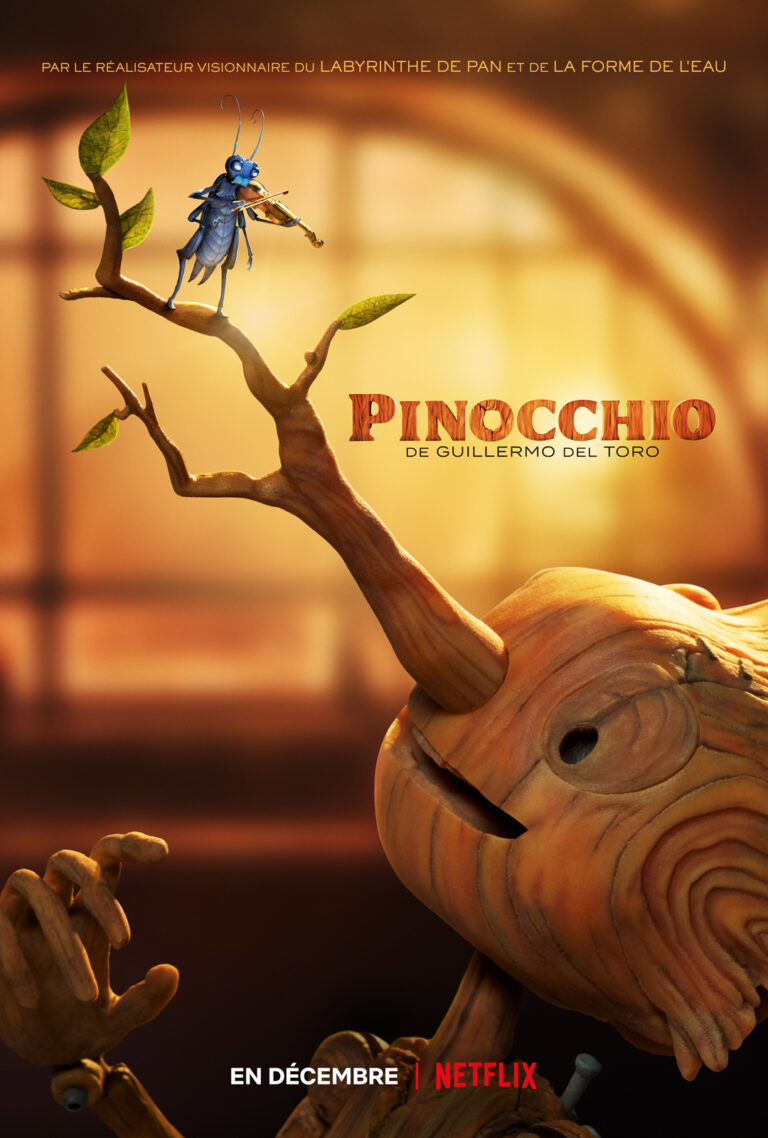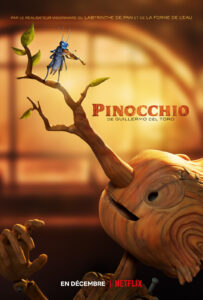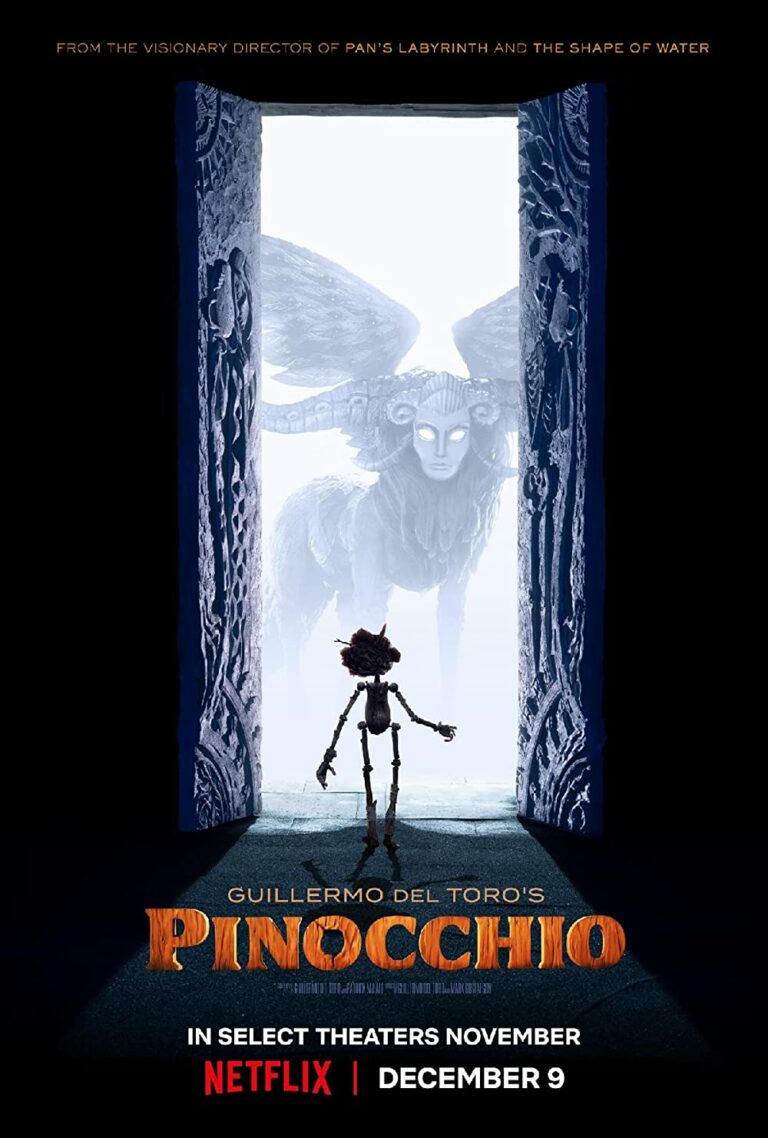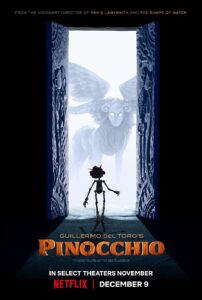 Pinocchio, Guillermo del Torro
Synopsis
This retelling of Carlo Collodi's famous tale about a wooden puppet who comes to life and dreams of becoming a real boy is set in 1930s fascist Italy. When Pinocchio comes to life, it turns out that he is not a nice boy, who makes mischief and plays tricks. But at its core, Pinocchio is a story of love and disobedience, as Pinocchio struggles to live up to his father's expectations.
Le film
This version is the most beautiful adaptation of the Italian tale written by Carlo Collodi published in 1881.
Several other adaptations followed the publication of the tale, including the one by Disney in 1946 (the best known), Matteo Garrone or recently by Robert Zemeckis with Tom Hanks in the role of Geppetto (on Disney Plus).
This time, Guillermo del Toro (The Shape of Water) and Mark Gustafson (The California Raisin Show, Claymation Comedy of Horrors Show, Claymation Easter, Primetime Emmy Award for Best Animated Program) have directed the stop-motion adaptation of the famous tale.
The genesis of Pinocchio is fully told, a little boy made by Geppetto, a genius cabinetmaker, who builds clogs as well as a Jesus on the cross.
And every time he cuts down a tree, Geppetto searches with Carlo for the ideal pine cone that will allow life to grow again where he took it away.
Transposed to the 20th century, the story of Pinocchio begins during the First World War.
Geppetto loses his little boy Carlo during the bombing of a church at the end of the war.
And he wanders, miserable, gives up his art, until the creation that night of Pinocchio, a little wooden boy that he creates after visiting the grave of his son. The blue fairy that we all know gives him life and, as in the tale, it is the cricket that tells us their story, of which he is a witness and an actor since, through his transmission and teaching, he can make a last wish that will save Pinocchio's life.
Pinocchio, created at night, reminds us of Frankenstein's creature or Edward Scissorhands by Tim Burton. While fascism reigns in Italy under the dictatorship of Mussolini (Italy has never done this work of memory on this period), Pinocchio is afraid because he is not like everyone else.
Rejected, he is ordered to go to school and it is there of course that Pinocchio disobeys and ends up being kidnapped by a circus director and his sidekick, a scary one-eyed chimpanzee.
From adventure to adventure, Pinocchio ends up being famous and even has to play in front of Mussolini. But in front of Il Duce (Mussolini) he plays a parody by transforming the word Il Duce into Il dolce (which means dessert). Then, he is involved in the Fascist Youth, but his personality makes that we can only love and save him.
At once a denunciation of the rise of extremes and an ode to tolerance and life, Pinocchio has many lives, and the film is full of thousands of details (including blue rabbits playing cards in the den of death). He has a Yiddish and mystical side, and  when he gives up all his lives he can save Geppetto's one.
Served by a host of famous actors and a sublime score composed by Alexandre Desplat, Pinocchio is both painful and beautiful, a hymn to hope, dreams and memory.
With Ewan McGregor (grillon), Gregory Mann (Pinocchio), Tilda Swinton, Cate Blanchett…
NOW ON NETFLIX

Avatar, the way of the water, James Cameron
Synopsis
On the lush alien world of Pandora live the Na'vi, beings who appear primitive, but are highly evolved. Jake Sully, a paralyzed former Marine, becomes mobile again thanks to such an Avatar and falls in love with a Na'vi woman. As a bond with her grows, he is drawn into a battle for the survival of his world.
Set more than a decade after the events of the first film, AVATAR: THE WAY OF THE WATER tells the story of the Sully family (Jake, Neytiri and their children), the trials they face, the paths they must take to protect each other
A silent world
We know James Cameron's passion for the oceans.
He is an explorer of the ocean floor. He has developed many techniques with engineers to reconstruct the Titanic as closely as possible to the truth for the film that made the most money in the history of cinema.
James Cameron directed and wrote the films Terminator (1984), Aliens, the Return (1986), Abyss (1989), Terminator 2: Judgment Day (1991), True Lies (1994), Titanic (1997), Avatar (2009) and now in theaters fifteen years later, Avatar, the way of Water. 
Avatar, the first, became the director's biggest success. It also shatters its own record of revenue with more than 2.8 billion dollars and thus takes the place of Titanic in the global box office.
In 2012, he explores the deepest known site of the earth's crust, in the Mariana Trench in the Pacific Ocean, named Challenger Deep. James Cameron takes images to better know and understand this largely unknown area of the planet.
This passion for the ocean leads him to elaborate a scenario in this new opus of Avatar, where this time Jake's family, who has become a Na'vi, is forced to flee with his family in order to prevent the world where he lives from being destroyed.
And so it is towards strings of islands that the family takes refuge in a setting between Polynesia, Jurassic Park and Vaïana. Marine creatures, algae, whales, flying fish, jellyfish, a sublime and luminous world amazes them and us too. The family must learn to breathe underwater and to be small in front of the people who welcome them. But of course the Marines find them and the war starts again. We can more or less guess what happens next.
As Luc Besson failed with Valerian, even if this movie is better, this second opus of the Avatar saga disappointed me. Without the visual and sensational effects and the technics created for it, the film is cold, despite scenes that are meant to be very dramatic. The hero hammers all along the movie "the father protects" and you can't hear this kind of cliché today anymore.
To be seen if you like adventure movies but I didn't expect to be bored.
Watch out, Avatar 2 The way of the water lasts 3h10.
Write me at contact@movieintheair to tell me what you thought of it.
With Sam Worthington, Zoe Saldana, Sigourney Weaver.
In theaters from December 14th.
FILMS TO WATCH IN YOUR MOVIE THEATERS AS FROM DECEMBER 14TH
This week:
Ernest and Celestine : the trip to Charabie, Julien Chheng, Jean-Christophe Roger (II)
With Lambert Wilson, Pauline Brunner, Michel Lerousseau
FROM 3 YEARS OLD
Ernest and Celestine return to Ernest's country, Charabia, to have his precious broken violin repaired. They discover that music has been banned in the whole country for several years. For our two heroes, it is unthinkable to live without music!
Corsage, Marie Kreutzer
With Vicky Krieps, Florian Teichtmeister, Katharina Lorenz
Christmas 1877, Elisabeth of Austria (Sissi), celebrates her 40th birthday. Stifled by convention, eager for knowledge and life, Elisabeth rebels more and more against her image.
The Super 8 Years, Annie Ernaux, David Ernaux-Briot
With Annie Ernaux
An intimate documentary composed of family films from 1976 to 1981, shot on Super 8, with an unpublished text by the writer Annie Ernaux.
Stella is in love, Sylvie Verheyde
With Flavie Delangle, Marina Foïs, Benjamin Biolay
1985, the first summer without parents. The sun, the girlfriends, the Italians, the dream. Back to reality, for Stella, it's her high school graduation year. And even if she says she doesn't care, she knows that it can decide her whole life… Rather die than take over her parents' bar.
Mediterranean Fever, Maha Haj
With Amer Hlehel, Ashraf Farah, Anat Hadid
Walid, 40, a Palestinian living in Haifa with his wife and two children, cultivates his depression and his literary desires. He meets his new neighbor, Jalal, a small-time con artist. The two men soon become inseparable.
My Heroine, Noémie Lefort
With Chloé Jouannet, Pascale Arbillot, Louise Coldefy
Since he was young, Alex has only dreamed of one thing: making films. But in Rouen, his daily life is far from the Hollywood glamour. Refusing to accept his fate, Alex decides to leave for the Big Apple for a crazy project: to give his script to Julia Roberts.
In Viaggio, Gianfranco Rosi
With Jorge Mario Bergoglio
In 2013, for his first trip, Pope Francis went to the island of Lampedusa, where he called for solidarity with migrants. Since the beginning of his pontificate, he has already visited 53 countries, speaking in turn on poverty, dignity, climate, migration and the condemnation of all wars.
Movies to come (and we are looking forward to it):
The Last of Us, Craig Mazin & Neil Druckmann
Swing rendez-vous, by Gérome Barry
The Idol 
Created by Abel "the Weeknd" Tesfaye, Reza Fahim, and Sam Levinson for HBO.
Houria, Mounia Meddour
The patient official, Joel Fields and Joe Weisberg
God's creature, Saela Davis & Anna Rose Holmer , with Emily Watson, Paul Mescal, & Aisling Franciosi
The Son, Florion Zeller
WEEKLY TIPS & OPINIONS ABOUT MOVIES 
BY  MOVIE DIRECTORS,  WRITERS, SCREENWRITERS, DIRECTORS, COMPOSERS…
A Character-Driven Approach to Screenwriting  by Scott Myers
The Theology of Cinema: Congregation by Scott Myers
TV PROGRAM AS FROM DECEMBER 14th
Mercredi – Wednesday
Arte : Manon des Sources
Jeudi – Thursday
Canal Plus : Rogue Heroes
Arte : Serengeti (doc)
Friday – Vendredi
Arte : The Lion Woman
France 5 : Tout feu, tout flamme
6 Ter : Y a-t-il un pilote dans l'avion
Sunday – Dimanche
Arte : African Queen 's Odyssey
Monday – Lundi
Arte : Le Guépard
France 3 : Green Book : sur les routes du Sud
Canal + : Paris Police 1905
TMC : Charlie et la chocolaterie
Tuesday- Mardi
Arte : La Poursuite infernale
Wednesday – Mercredi
Arte : Camille redouble
5. 

BEST DOCUMENTARIES, FILMS & SERIES AS FROM DECEMBER 14TH ON ARTE
Films as of December 14th
Jewish happiness
A poor Odessa Jew dreams of "marrying off" the community's beautiful parties… A Soviet silent film from 1925, this chronicle of a vanished world is inspired by a classic of Yiddish literature, with intertitles by Isaac Babel. Presented in a restored version, with a new musical score.
"E.T.", an intimate blockbuster, Clélia Cohen, Antoine Coursat (doc)
1982. A film accomplishes the triple achievement of giving birth to an emblematic character of the pop culture, of revolutionizing the science-fiction cinema and of moving to tears the whole world. Let's take a look at the paradoxical "E.T., the Extra-Terrestrial", both a blockbuster and an intimate work, probably Steven Spielberg's most personal. 
Ibiza – The Silent Movie
Directed by Julien Temple ("Absolute Beginners") and with music by DJ Fatboy Slim, an experimental and humorous film that brings together the millennial history of Ibiza and its festive modernity.
Series as from December 14th
One meter twenty
Juana, 17 years old, wants to experience her first time. And her wheelchair is not going to stop her. In her new high school in Argentina, she gets involved in the fight for sex education and becomes a spokesperson. The series explores the diversity of bodies, a consensual sexuality, the pride of finding one's place. The story is also told in VR on YouTube
Best series & films as from December 14th 

on 

Netflix
Bardo, fausse chronique de quelques vérités, directed by Alejandro González Iñárritu.
As of December 16th.
Starring Daniel Giménez Cacho, Griselda Siciliani, Íker Sánchez Solano, Grantham Coleman, Andrés Almeida, Ximena Lamadrid, Omar Leyva, Edison Ruiz, Mar Carrera, Grace Shen, Daniel Damuzi, Misha Arias de la Cantolla, Jorge Gidi, Hugo Albores, Alex Guevara, Jeronimo Guerra
A famous Mexican journalist and documentary filmmaker returns home and faces an existential crisis as he struggles with his identity, family relationships
Emily in Paris, season 3, on December 21st.
The Recruit, on December 16th
A CIA lawyer becomes embroiled in a dangerous case of international politics when a former agent threatens to reveal the nature of his long-standing relationship with the agency.
Pinocchio, by Guillermo del Toro & Mark Gustafson with the voices of Gregory Mann, Ewan McGregor as of December 9th.
Glass Onion, Rian Johnson, on December 23rd.
White Noise, Noah Baumbach. Adapted from novel by Don DeLillo with Adam Driver & Greta Gerwig, on December 30th.
Stranger Things 5
Best series & films as from December 14th 

on 
Prime Video
Three Pines, now, with Alfred Molina
Hawa,  Maïmouna Doucouré, as of December 9th.
Music by Oumou Sangaré.
The film focuses on the coming of age of Hawa, a teenager in France who lives with her grandmother.
Best series & films as from December 14th 

on Canal+
This England, The Boris Johnson Years is a TV series by Michael Winterbottom starring Kenneth Branagh (Boris Johnson), Ophelia Lovibond (Carrie Symonds). Starting November 28.
SAS : ROGUE HEROES, by Steven Knight, now
Paris Police 1905, as of December 12th
Les promesses, as of December 13th
Top Gun Maverick as of December 22nd
Best series & films as from December 14th 

on Apple TV
Spirited, now, directed by Sean Anders, adaptation from A Christmas Carol by Charles Dickens published in 1843.
Echo 3, (series) by Mark Boal, now, with Luke Evans & Michiel Huisman
Shrinking, Jason Segel and Bill Lawrence & Brett Goldstein, as of January 27th
Best series & films as from 

December 14th 

on Disney Plus
The Patient, now.
Avalonia, by Don Hall & Qui Nguyen, now.
Chippendale, by Robert Siegel, on January 11th, 2023
Willow, Jonathan Kasdan & Wendy Mericle, now.
The Mandalorian, saison 3 (2023)
The Little Mermaid 2, Rob Marshall, forecast on May 2023.
Best series & films as from December 14th on

 

Lionsgate
Dangerous Liaisons, Harriet Warner ;Alice Englert, Nicholas Denton, Lesley Manville, now.
CHRISTMAS UNDER WRAPS– CURRENTLY AVAILABLE
A brilliant intern, Lauren has applied to be a surgeon at a prestigious Boston hospital. When her application is rejected, she is forced to move to a small town in Alaska, where the inhabitants live in seclusion and haven't seen a doctor in a year. Lauren falls in love with Andy, whose father bears a striking resemblance to Santa Claus. Frank owns a reindeer, elves run around his yard and he runs a mysterious transportation company…
With : Candace Cameron Bure, David O'Donnell, Robert Pine.
KRAMPUS– CURRENTLY AVAILABLE
When Max sees his less-than-ideal family fighting in the run-up to Christmas, the boy decides to ignore the celebration, not realizing that this breach of tradition will provoke the wrath of Krampus, an ancestral demon hell-bent on punishing those who do not. The situation goes to hell when the Christmas figures come monstrously to life, storming Max's house and forcing his family to help each other if they hope to save their lives.
Starring: Toni Collette, Adam Scott, David Koechner…