What films to watch as from September 14th
Your news as from September 14th
Tribute to the Queen:
Tribute to Jean-Luc Godard
The next Spielberg movie, "The Fabelmans", USA date of release: November 22sd: 
Damien Chazelle ' next movie "Babylon" 
Deauville American Film Festival: the awards:
Grand Prize: AFTERSUN by Charlotte Wells
Jury Prize: WAR PONY by Gina Gammell & Riley Keough
Jury Prize: PALM TREES AND POWER LINES by Jamie Dack
City of Deauville Audience Award: EMILY THE CRIMINAL by John Patton Ford
Mostra de Venise – Awards
The Golden Lion is awarded to a documentary on the scourge of opiates: "All the Beauty and the Bloodshed" by the American Laura Poitras, a documentary on the photographer Nan Goldin and her relentless fight against this health scandal that has caused hundreds of thousands of deaths in the United States: its against the Sackler family, the main producers of opiates, painkillers that have addicted and killed half a million Americans in the past two decades.
Alice Diop: Grand Jury Prize and the First Film Award for her first fiction, "Saint Omer," inspired by the case of Fabienne Kabou, sentenced in 2016 to twenty years in prison by the Saint-Omer Assize Court for murdering her daughter, little Adelaide, three years earlier on the beach in Berck. "
Special prize to director Jafar Panahi: The award-winning artist in the most important festivals, prevented by his imprisonment from coming to defend his film "Bears do not exist", in contention for the Golden Lion, is omnipresent on the screen, in a game of mirrors reflecting the complexity of his situation: that of a creator locked in his own country.
The acting prizes were awarded to Cate Blanchett ("Tár") and Colin Farrell ("The Banshees of Inisherin").
Emmy Awards
Meilleure série dramatique
« Succession »
« Ted Lasso »
Meilleur acteur dans une série dramatique
Lee Jung-jae, « Squid Game »
Meilleure actrice dans une série dramatique
Zendaya, « Euphoria »
Meilleur acteur dans une série, comédie
Jason Sudeikis, « Ted Lasso »
Meilleure actrice dans une série, comédie
Jean Smart, « Hacks »
Meilleur second rôle masculin dans une série dramatique
Matthew Macfadyen, « Succession »
Meilleur second rôle féminin dans une série dramatique
Julia Garner, « Ozark »
Meilleur second rôle masculin dans une série, comédie
Brett Goldstein, « Ted Lasso »
Meilleur second rôle féminin dans une série, comédie
Sheryl Lee Ralph, « Abbott Elementary »
« The White Lotus »
Meilleur acteur dans une mini-série ou téléfilm
Michael Keaton, « Dopesick »
Meilleure actrice dans une mini-série ou téléfilm
Amanda Seyfried, « The Dropout »
The best movies since January 2022:
As Bestas, Rodrigo Sorogoyen (review below)
La nuit du 12, Dominik Moll (review below)
Holy Spider, Ali Abbasi (review below)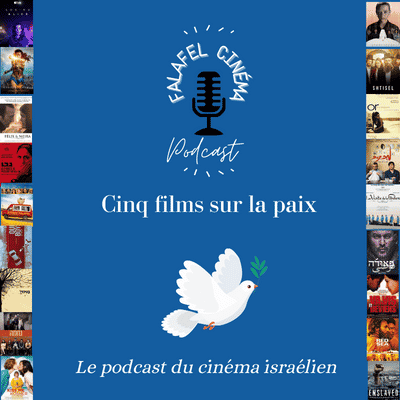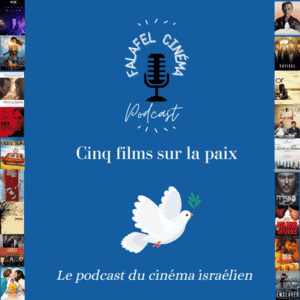 ALL YOU WANT TO KNOW ABOUT  FILMS & SERIES IN THEATERS & AT HOME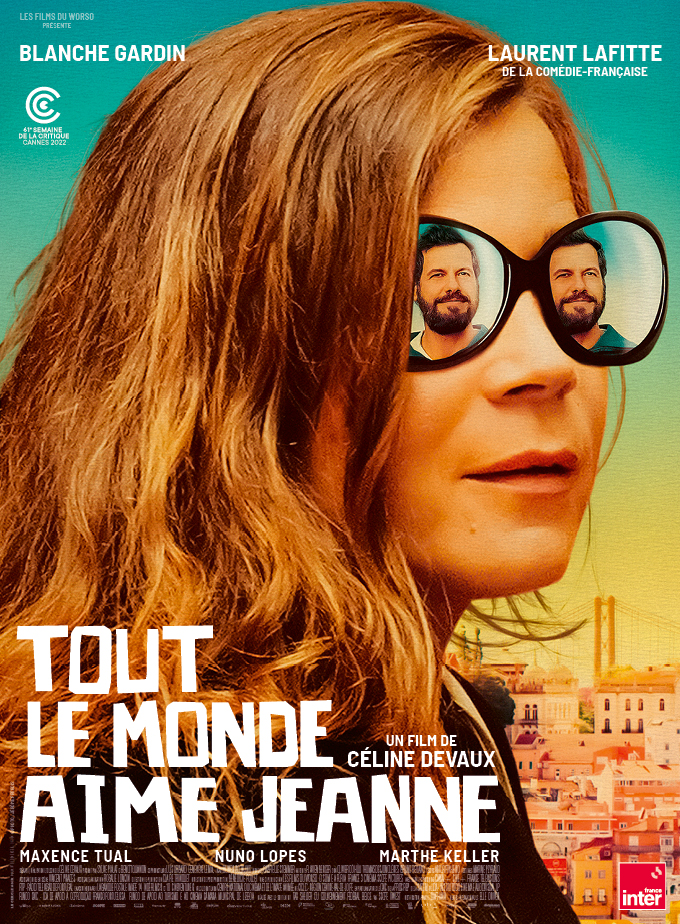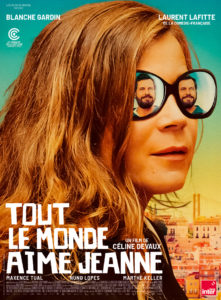 Tout Le Monde Aime Jeanne, Céline Devaux
Synopsis
Everyone has always loved Jeanne. Today, she hates herself. Over-indebted, she has to go to Lisbon and sell her mother's apartment, which disappeared a year ago. At the airport, she meets Jean, a whimsical and somewhat invasive former high school classmate.
A story of grief and silence
Between comedy and animation, Tout le Monde Aime Jeanne is a feel-good movie.
Céline Devaux, scriptwriter, director and illustrator, has created a small animated character, the heroine's inner voice, which we know well. It is this voice that tells us what to do or not to do, prevents us from moving forward or on the contrary motivates us. 
This character is crucial in the film and his interventions punctuate the story of Jeanne's life.
Jeanne and her brother lost their mother who lived in Lisbon and committed suicide. Since then, Jeanne has been striving to become the perfect woman. As the director of a research center, she helped create a device that would absorb plastic from the oceans. But her experiment was a failure and she became over-indebted.
So she goes to Lisbon to sell her mother's apartment. But she cannot accept it. Everything gets in the way: her memories, her mischievous voice, her encounter with a man (Jean!) who was in her school  and who is obviously still in love with her.
Laurent Lafitte and Blanche Gardin form this lovely duo in this film that deals in a gentle way with mourning and suicide in our era of injunctions on our daily lives that emanate from everywhere but against which we feel powerless and therefore anxious, even unhappy. And the inhabitants of Lisbon suffer from the development of mass tourism.
In silence, her wanderings in Lisbon, denial of her own condition, procrastination (tidying up the apartment), nightly visits from her mother (Marthe Keller), Jeanne tries to cope.
Blanche Gardin, restrained in this role, remains as funny as ever and her complicity with Laurent Lafitte is delightful.
Go see this film in theaters since a week. You won't regret it!
FILMS TO WATCH IN YOUR MOVIE THEATERS AS FROM SEPTEMBER 14TH
This week:
Coup de théâtre, Tom George
With Sam Rockwell, Adrien Brody, Saoirse Ronan
In 1950s West End London, the preparation of a film adaptation of a successful play is brutally interrupted by the murder of its Hollywood director.
A propos de Joan, Laurent Larivière
With Isabelle Huppert, Lars Eidinger, Freya Mavor
Joan Verra has always been an independent woman in love, inhabited by a free and adventurous spirit. When her first love returns unexpectedly after years of absence, she decides not to tell him that they had a son together.
Chronique d'une liaison passagère, Emmanuel Mouret
With Sandrine Kiberlain, Vincent Macaigne, Georgia Scalliet
A single mother and a married man become lovers. Committed to seeing each other only for pleasure and not to have any romantic feelings, they are increasingly surprised by their complicity…
Feu follet, João Pedro Rodrigues (click to watch the trailer)
With Mauro Costa, André Cabral, Joel Branco
On his deathbed, Alfredo, king without a crown, is taken back to distant memories of his youth and the time when he dreamed of becoming a fireman. The meeting with the instructor Afonso, from the fire department, opens a new chapter in the lives of the two young men.
Fire of Love, Sara Dosa
Katia and Maurice Krafft, intrepid volcanologists, loved each other passionately. For two decades, this French couple traveled the globe, tracking eruptions and documenting their findings. 
107 Mothers, Péter Kerekes
With Maryna Klimova, Iryna Kiryazeva, Lyubov Vasylyna
Lyesa gives birth to a baby boy in a prison in Odessa, Ukraine. Here, mothers can take care of their children until they are three years old. As the fateful birthday approaches, Lyesa tries everything not to be separated from her son.
Babi Yar. Contexte, Sergei Loznitsa
On September 29 and 30, 1941, Sonderkommando 4a of Einsatzgruppe C, with the help of two battalions of the Southern Police Regiment and the Ukrainian Auxiliary Police, shot 33,771 Jews in the Babi Yar ravine, located northwest of Kiev, without the slightest resistance from the local population.
Movies to come (and we are looking forward to it):
Une belle course, Christian Carion, on September 21st
Amsterdam, on November 1st, by David O. Russell
With Christian Bale, Margot Robbie, John David Washington in first roles but also Chris Rock, Anya Taylor-Joy, Zoe Saldana, Mike Myers, Michael Shannon, Taylor Swift, Rami Malek & Robert de Niro.
Armageddon Time, on November 9th, by James Gray
Swing rendez-vous, by Gérome Barry
The Idol 
Created by Abel "the Weeknd" Tesfaye, Reza Fahim, and Sam Levinson for HBO.
Lily-Rose Depp and Tesfaye are set to star in the leading roles, with Troye Sivan, Debby Ryan, Rachel Sennott, Jennie Kim, Steve Zissis, Hari Nef, and Juliebeth Gonzalez appearing as supporting characters.
She said, Maria Schrader, with Carrey Mulligan, Zoe Kazan, on November 18th
Houria, Mounia Meddour
The woman king, Gina Prince-Bythewood      
Simone Le Voyage du siècle, Olivier Dahan  
With  Elsa Zylberstein, Rebecca Marder, Élodie Bouchez, Judith Chemla, Olivier Gourmet, Mathieu Spinosi. And also Sylvie Testud & Philippe Torreton.
The patient official, Joel Fields and Joe Weisberg
Don't worry Darling, Olivia Wilde, on September 21st
Black Panther : Wakanda Forever, Ryan Coogler, on November 9th
God's creature, Saela Davis & Anna Rose Holmer , with Emily Watson, Paul Mescal, & Aisling Franciosi
The Son, Florion Zeller
WEEKLY TIPS & OPINIONS ABOUT MOVIES 
BY  MOVIE DIRECTORS,  WRITERS, SCREENWRITERS, DIRECTORS, COMPOSERS…
Screenplay Structure Simplified. "Plot is critical, but how a writer… 
Watch movies. Read scripts. Write pages. by Scott Myers 
TV PROGRAM AS FROM SEPTEMBER 14TH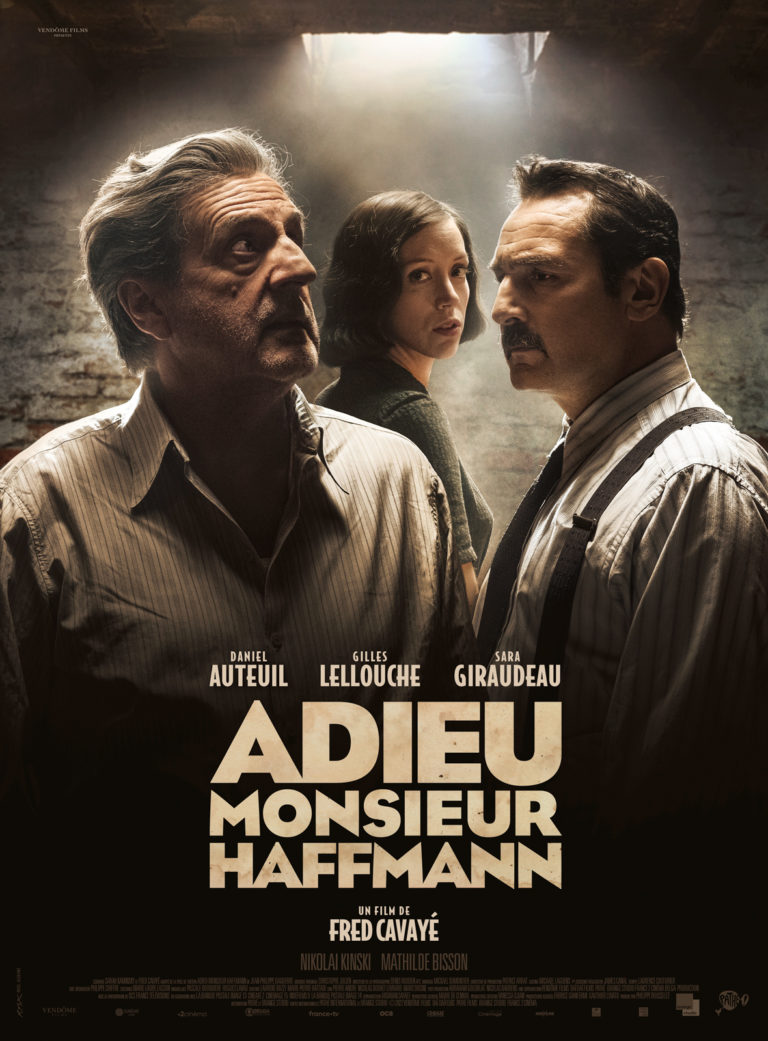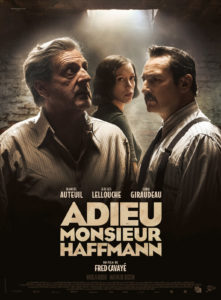 Mercredi – Wednesday
6Ter : Le discours d'un roi
Jeudi – Thursday
Arte : Crime à ciel ouvert
Canal Plus : Tokyo Vice (série)
Chérie 25 : De rouille et d'os
Friday – Vendredi
Arte : Toute la vérité
France 5 : Les vestiges du jour
Sunday – Dimanche
Arte : Les Oiseaux
C8 : Le vieux fusil
France 4 : Adieu Monsieur Haffmann
Monday – Lundi
France 3 : Fahim
Arte : Le retour de Franck James
Tuesday – Mardi
Canal Plus : Illusions Perdues
Wednesday – Mercredi
Canal Plus : Cry Macho
Arte : Marguerite
5. 

BEST DOCUMENTARIES, FILMS & SERIES AS FROM SEPTEMBER 14TH ON ARTE
Documentary as from September 14th
The myth of the perfect mother, Marion Priglinger
The ideal mother figure, like that of the woman, has undergone many variations over the centuries, but it has never ceased to exist.
How was this myth formed that still pursues today's mothers?
Series as From September 14th
Les Papillons Noirs
Adrien, a writer in need of inspiration, is hired by a mysterious retiree to write his memoirs. ⁠ The man tells him about his past as a serial killer and his passionate love story with Solange. ⁠ A relationship of fascination and rejection develops between Adrien and the former serial killer. ⁠ ⁠
Never seen before:
The writer Gabriel Katz has accepted the challenge offered to him by the directors of the new Arte series "Les Papillons noirs": to invent and write at full speed the detective story written by a major character in the scenario.
The book has just been released in bookstores and thus creates an unprecedented bridge between fiction and reality.⁠ ⁠
A passionate and bloody series with Niels Arestrup, Nicolas Duvauchelle, Axel Granberger & Alyzée Costes⁠ .
Films as from September 14th
"The Man from Istanbul", directed by Antonio Isasi-Isasmendi.⁠
⁠
In Istanbul, a nightlife adventurer investigates for the FBI in a kidnapping case. A hectic action film with a very sixties flavor. ⁠
Tony Mecenas, an American adventurer and notorious playboy of the Istanbul nightlife, owns a club where people get drunk on women and get rid of their money.
One night, young Kenny applies to join the strip club.
The undercover FBI agent makes Tony an offer: he knows the Istanbul underworld well and must help her find Professor Pendergast, a kidnapped nuclear scientist for whom the Americans paid a million dollar ransom, before realizing that they had been duped. ⁠
⁠
Best series & films as from September 14th 

on 

Netflix
Blonde, with Ana de Armas by Andrew Dominik. On September 28th
Mathilda, the musical, Matthew Warchus
Wednesday Adams, Tim Burton
Cabinet of curiosity, Guillermo del Toro, on October 25
Best series & films as from September 14th

 

on 
Prime Video
The Peripheral, on October 21st, by Jonathan Nolan, Lisa Joy.
Darknet sur mer, on October 7th, by Remy Four & Julien War.
My Policeman, Michael Grandage with Harry Styles, Emma Corrin (The Crown), on November 4th.
The Lord of the rings, The Rings of Power,  Juan Antonio Bayona, now.
Directed by Wayne Che Yip and Charlotte Brändström
Best series & films as from September 14th 

on Canal+
​
The handmaid's Tale saison 5 : today September 14th
Tokyo Vice, a visceral immersion in the Japanese mafia: on September 15
Adaptation of the eponymous novel  by Jake Adelstein.
In Tokyo, young American reporter Jake joins the police and justice department of the Japanese daily Yomiuri Shimbun. While working with the local police, he is contacted by the mafia. He becomes an interlocutor of the yakuza while continuing to be an informant for the police…
The first episode was directed by the filmmaker Michael Mann (Heat) and Ansel Elgort (West Side Story) plays the leading role in this twilight drama.
Best series & films as from September 14th 

on Apple TV
Five Days of Memorial, now, John Ridley et Carlton Cuse avec Vera Farmiga (Dr. Anna Pou), Adepero Oduye (Karen Wynn).
The Greatest Beer Run Ever, Peter Farrelly, Brian Currie and Pete Jones, on September 31st.
Gutsy, Hillary Clinton and Chelsea Clinton, now.
Best series & films as from September 14th 

on Disney Plus
Hocus Pocus 2, Kenneth John Ortega, on September 30.
Disenchanted 2, Adam Shankman, on November 24.
The Mandalorian, saison 3 (2023)
Andor, created by Tony Gilroy- With Fiona Shaw, Forest Whitaker, Stellan Skarsgård
12 episodes, shot in live action, the first three of which will be released on September 21.
Rogue One prequel focusing on the character of Cassian Andor (Diego Luna).
Five years before the perilous mission to the tropical planet Scarif, Cassian Andor participates as a spy in the early days of the resistance against the Galactic Empire, within the Rebel Alliance.
Willow, Jonathan Kasdan & Wendy Mericle, on November 30th.
The Little Mermaid 2, Rob Marshall, forecast on May 2023.
Best series & films as from September 14th 

on Starzplay
Queer as folk, by Stephen Dunn, now.
The Serpent Queen, by Justin Haythe : now
An original historical drama that offers a contemporary twist on conventional storytelling to tell the story of Catherine de Medici's (Samantha Morton) rise to power. In the beginning of the series, Catherine's story unfolds through flashbacks as she defends her actions and passes on the lessons she has learned to her new servant, Rahima.
At age 14, young orphan Catherine marries into the 16th century French court. Despite her status as a commoner, her uncle, Pope Clement has negotiated a substantial dowry and geopolitical alliance in exchange for the union, and with it, the expectation of many heirs. However, on her wedding night, Catherine discovers that her husband is in love with Diane de Poitiers, a beautiful lady-in-waiting twice her age.
This is an adaptation of the British novel Catherine de Medici: Renaissance Queen of France by Leonie Frieda.