Series and movies of your week. This week, I chose to speak to you about connection. Sometimes the ties  we create take control of ourselves…
On the bilingual Movieintheair blog, I do for you a press review every Wednesday and keep the best of national and international audiovisual news.
Many events have happened this week:
Many films are coming out in theaters, new series on your platforms.
Here are the new movies in theaters, the movies to see in theaters, the new series.  The best of your television programs and all the news of the festivals.
TRIBUTE

Quino,  Mafalda's cartoon creator
Kenzo, great fashion creator, and his great ad movies for fashion and perfume, this one shot by Spike Jonze
1. REVIEW
ALL YOU WANT TO KNOW ABOUT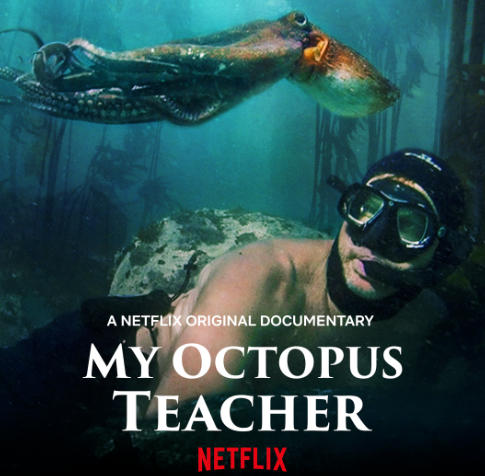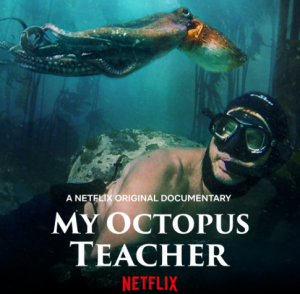 My Octopus Teacher
During eight years, filmmaker Craig Foster has been exploring the fauna off the coast of South Africa.
After a burn-out, he decided to go back to the beach of his childhood, Kelp Beach in South Africa, and rediscovered a taste for life thanks to an octopus. In apnea, without a wetsuit, he swam in water at 10°C by 10 to 12 meters deep through a beautiful marine forest in the middle of sharks to get to his friend a female octopus.
During one year Craig Foster, would swim every day with the octopus, and described himself in "a love relationship" with the octopus. He dreamt of the octopus every night and thinks of only one thing, to find her.  His love for his animal took control of his life and he confessed it has been so.
Later he passed his passion for this particular forest to his son.
Pictures of Kelp forest and encounters with the octopus are  pure moments of magic. And My Octopus Teacher was nominated for an Emmy Award. 
Then, Craig Foster created the  Sea Change Project foundation.
Directed by Pippa Ehrlich and James Reed, with Roger Horrocks (BBC's 'Blue Planet II') for the subsea camera- Production Ellen Windemith
Netflix
BORGEN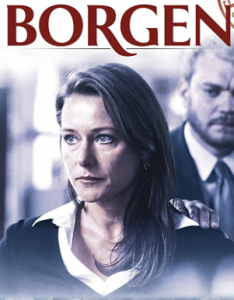 Borgen is a Danish television series created by Adam Price and his co-writers Jeppe Gjervig Gram and Tobias Lindholm.
Played by Sidse Babett Knudsen, it portrays the life of a centrist and upright Danish Prime Minister who struggles between enemies from within and outside. Married to a teacher who takes care of the children full time, the balance between their two lives is difficult to find. Between her role as a woman Prime Minister and her role as a wife and mother, time is running out.  Birgitte Nyborg is losing herself into her passion for politics and no-one else can find a  place in her life. Despite what she endures, she keeps on.
Katrine, an investigative journalist has an affair with the government's public relations advisor….
The realism of the plots – we also think of House of Cards, but less violent – and the acting quickly get us hooked.
The main character of the series, Birgitte Nyborg, is said to be inspired by Margrethe Vestager, Denmark's former Minister of Economy and the Interior, and inflexible European Commissioner for Competition, described as the Danish "iron lady".
With Sidse Babett Knudsen, Birgitte Hjort Sørensen, Søren Malling
2. IN 
MOVIE THEATERS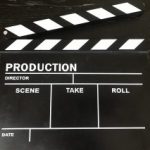 To watch 
À coeur Battant, by Keren Ben Rafael
The movie I loved this week
Josep, by Aurel – To watch at the  Cinema Le Balzac  where there is now a beautiful making-off exhibition.
The woman who run away, by Sang-soo Hong.
Billie, by James Erskine (review on the blog)
Que Sea Ley, by Juan Solanas (review)
Kajillionnaire, by Miranda July
Heroes don't die, by Aude Léa Rapin
As from October 7 
Relic, by Natalie Erika James
Fritzi: by Ralph Kukula et Matthias Bruhn; at Le Balzac: a special film show will go on Sunday October 11th at 10.30 A.M. (special breakfast for kids)
Maternal, by Maura Delpero
Mon grand-père et moi, de Tim Hill
Madeleine Riffaud, by Jorge Amat
Les Guerriers de l'Himalaya, by Jerzy Porebski
L'Enfant Rêvé, by Raphaël Jacoulot
En attendant le Carnaval, by Marcelo Gomes
Yalda, La nuit du Pardon, by Massoud Bakhshi
La Puissance de l'Arbre, by Jean-Pierre Duval, with Ernst Zürcher
Israël, Le voyage Interdit, Partie I, by Jean-Pierre Lledo
As from October 14th
Babylon, by Franco Rosso
A Dark Dark Man, by Adilkhan Yerzhanov
Calamity, by Rémi Chayé
In November
Aline, by Valérie Lemercier, biopic on Céline Dion, as from November 11th.
Gagarine, by Lyna Khoudri, as from November 18th.
To come
Bac Nord, by Cédric Jimenez
Minari, by Lee Isaac Chung, produced by Brad Pitt, expected to come out in Spring 2021
Winner of the Grand Prix and Public Prize at the  Sundance Film Festival, Minari is about the American dream of a Korean family and is played by Steven Yeun (Jacob), who also played in The Walking Dead .
My Salinger Year, by Philippe Falardeau
3.

GOOD TIPS FROM MOVIE 

PROFESSIONALS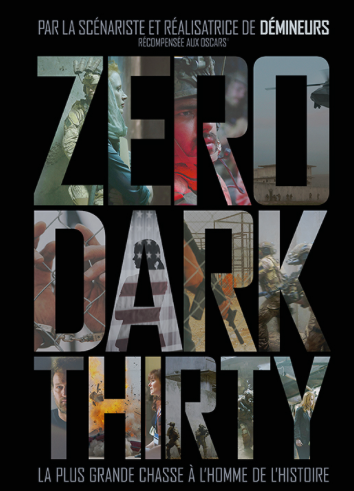 Click to read the entire article:
Blow-up: Focus on Kathryn Bigelow
HIAM ABASS, on France Culture, actress who plays in Successions
THE KILLING review by LES ÉCHOS
Charli Beleteau is speaking about his series shot in Africa
Great Scene: "Apocalypse Now". The introduction of Captain Willard… | by Scott Myers | Oct, 2020 | G
Everything I Learned in a Top Creative Writing Course | by Ben Conway | The Writing Cooperative
Rewrite Strategy: The Protagonist Pass | by Scott Myers | Sep, 2020 | Go Into The Story
4. 

YOUR EVENING TV PROGRAM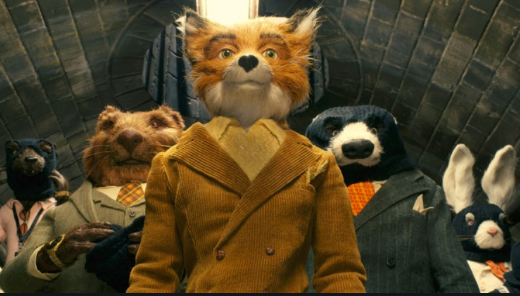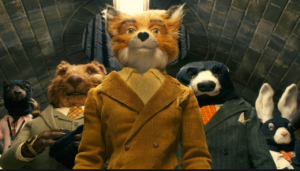 Wednesday 7
Arte: Un barrage contre le Pacifique de Rithy Panh avec Isabelle Huppert et Gaspard Ulliel
Canal + : The Operative
TMC : Bodyguard
Thursday 8
TF1 : Infidèle
Canal+ : The Head
Arte: Kidnapping 
Chérie 25 : Gone Baby Gone, de Ben Affleck
Canal + Cinema : Nevada
TCM: You got an email
France 3 : Comancheria
Friday 9
Arte: Claire Andrieux, de Olivier Jahan
TCM: L'étrange histoire de Benjamin Button
Paramount: À la poursuite d'Octobre rouge
TF1 Série : Infidèle
Chérie 25: Elle s'appelait Sarah
Paris Première : Les Barbouzes
Saturday 10
TCM: Fantastic Mr Fox, by Wes Anderson
Paramount : Drop zone
Sunday 11

TCM: La mort aux trousses
France 2 : Saba
Arte : La Sirène du Mississippi by François Truffaut

Monday 12
TCM: Mémoire de nos pères, by Clint Eastwood
France 2 : L'impasse
France 5 : Valmont
W9 : Pirate des Caraïbes
TMC : Les gardiens de la galaxie
Gulli : Neverland
Arte : Robe noire de Bruce Beresford
Tuesday 13
France 2: Le Hobbit
Canal+ : Chanson douce
Arte : Ku Klux Klan, une histoire américaine
Gulli : Madagascar 2
TF1 Série : Mort sur le Nil
Wednesday 14 
Arte : Enemy, de Denis Villeneuve
TMC: Dirty dancing
5. PLATFORMS
Arte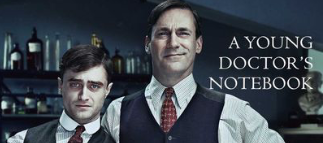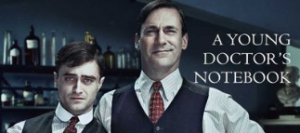 Arte is to broadcast special movies for Halloween
Documentary
Présidence américaine : le face à face
Margaret Atwood, La Force des Mots
Nouvelle-Calédonie, la terre en partage
France-Calais,Porte de l'Exode
Series
British Décalé
Des séries en séries : toutes les nouvelles séries d'Arte
New! : Une série avec Jon Hamm (Mad Men) et Daniel Radcliffe. À voir ici
The Virtues, Primé au Festival Séries Mania
Movie
La Légende du Pianiste sur l'Océan
Une pure formalité, de Giuseppe Tornatore, avec Gérard Depardieu et Roman Polanski
 On France Télévisions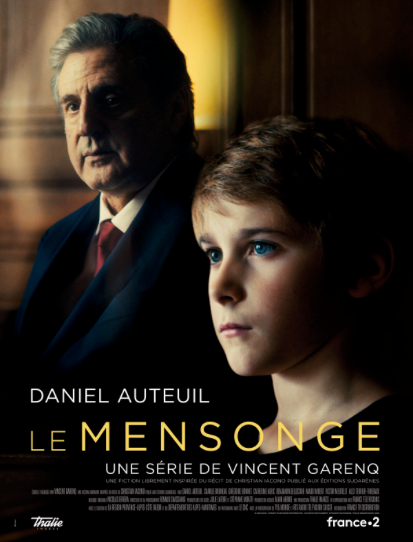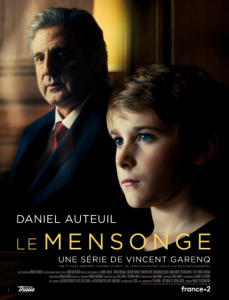 On France 2, as from October 5th.
Le Mensonge (two first episodes seen at the Festival de La Fiction TV this year),  Vincent Garenq series with Daniel Auteuil, adapted from the book written by Christian Iacono.
La Chaîne Parlementaire
LCP offers you a lot of good documentaries: here
La Cinémathèque Française
On Henri plateform, a cult movie everyday
Jean-Claude Carrière retrospective 
Movies and series to watch 
on

NETFLIX
Song Exploder, by Hrishikesh Hirway
Une vie sur notre planète, by David Attenborough, now
L'autre côté (La Valla), now, created by Daniel Ecija
Deaf U, produced by Nyle DiMarco, as from Friday
Borgen, now
La révolution, by Aurélien Molas, as from October 16th
Les sept de Chicago, by Aaron Sorkin, as from October 16th, with Sacha Baron Cohen, Joseph Gordon-Levitt, Frank Langella, Eddie Redmayne, Mark Rylance, Jeremy Strong, Yahya Abdul-Mateen II, Michael Keaton, John Carroll Lynch & Alex Sharp.
The Queen's Gambit, as from October 23rd
Brave Blue World, as from October 21st
Ma Rainey's Black Bottom as from December 18th with Chadwick Boseman
Lupin, by Jean-Pierre Jeunet with Omar Sy, as from January 2021
Movies and series to watch 
on

PRIME VIDEO
The Postcard Killings,  by Danis Tanovic, as from October 14th, with Jeffrey Dean Morgan (The Walking Dead series)
Cut Throat City, by RZA, as from October 26th
Borat 2 de Sacha Baron Cohen, as from October 23rd
Rihanna Savage X Fenty Show (now)
Stockholm, by Robert Budreau (now)
Movies and series to watch 
on

Canal+ 
The Undoing,  created by David E. Kelley, directed by Susanne Bien, with Hugh Grant et Nicole Kidman, as from October 26th
The Officer and The Spy by Roman Polanski
Pahokee by Ivete Lucas, Patrick Bresnan (review here)
Movies and series to watch 
on Apple TV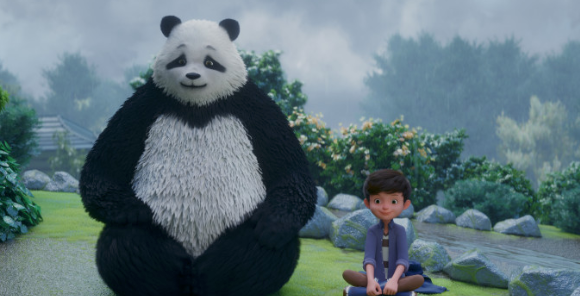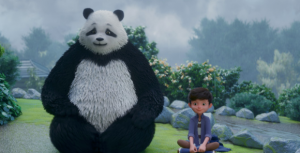 Tehran, by FAUDA 's screenwriter, Moshe Zonder. I am looking forward to watching it !
StillWater,  animated series adapted from "Zen Shorts" by Jon J. Muth, as from December 4th.
6. AUDIOVISUAL 

NEWS 

 7. EVENTS, FESTIVALS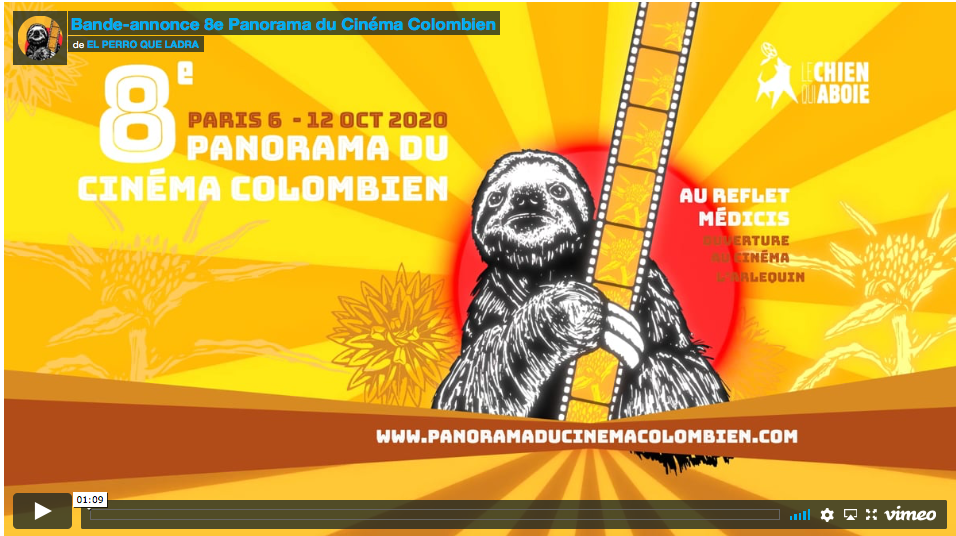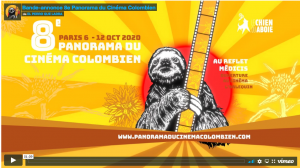 Go and watch  movies !