This week, the subject is racism. One movie and two series tackle racism in their own way.
On the bilingual Movieintheair blog, I do for you a press review every Wednesday and keep the best of the national and international audiovisual news.
This week, many events have taken place in the audiovisual world:
Many films are coming out in cinemas, new series on your platforms and new ways for movie theaters to fight against Covid 19.
So here are the new movies in theaters, films to see in your movie theaters, new series, the best of your TV programs and all the news from the festivals.
Billie, Away, Young Wallander,
One movie
Two series fight racism
TRIBUTES
Annie Cordy: The sing, who passed away, aged 92 years, played in many movies 
Did you know that besides her carrier in the music hall (Hello Dolly), she did the voice of Grand Mother Willow in Pocahontas Disney movie ?
Tribute to the director Jiri Menzel, last representative of the Czech New Wave died this week. His movie Closely watched trains won an Oscar in 1968.
1.
IN YOUR MOVIE THEATERS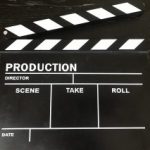 I have chosen for you:
Africa Mia, by Richard Minier
Never rarely sometimes always, by Eliza Hittman, Grand Prix of the Jury at the 2020 Berlinale
Tenet De Christopher Nolan.
Review here
Ema, by Pablo Larrain, the story of a woman who wants to become a dancer and has to face maternity.
Police, by Anne Fontaine, with Virginie Efira and Omar Sy
Enorme by Sophie Letourneur
Antigone by Sophie Deraspe
Les joueuses#paslàpourdanser, documentary by Stéphanie Gillard.
As from today
Rocks, by Sarah Gavroln
Remember me, by Martin Rosete
Sole by Carlo Sironi. To listen to, on France Culture, interview with the director
Antebellum, by Gerard Bush & Christopher Renz (horror)
As from September 16th
Honeyland
As from September 30th
L'ordre moral, de Marrio Barroso, avec Maria de Medeiros
Wonder Woman, de Patty Jenkins
Josep, de Aurel
AND
No time to die, le prochain James Bond de Cary Joji Fukunaga avec Daniel Craig , Rami Malek: date de sortie prévue : 11 novembre.
2. REVIEWS
ALL YOU WANT TO KNOW ABOUT
BILLIE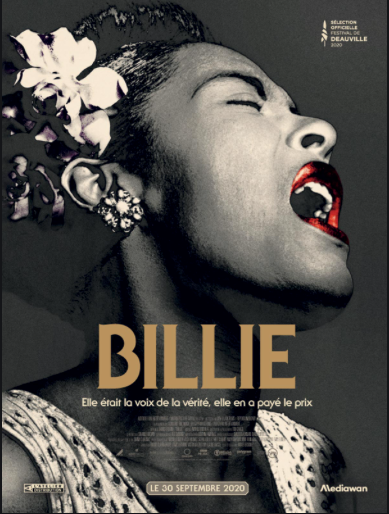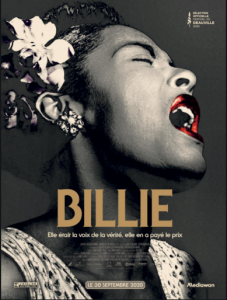 By James Erskine
Documentary seen in preview at the UGC Maillot, Billie was screened in the presence of director James Erskine, already winner of an Emmy Award for best documentary, the day after its world premiere at the Deauville Festival.
So we had the chance to ask him a few questions after Billie's screening.
This film retraces the life of jazz singer Billie Holiday and in parallel, the life of a journalist, Linda Lipnack Kuehl. Bewitched by the singer, the journalist investigated in the 1970s for eight years and collected hundreds of hours of interviews recorded on audio cassettes. Dead before she had finished writing the biography she had begun on Billie Holiday, the tapes had never been released to the general public until this film was made.
With the help of his producer, Barry Clark-Ewers, James Erskine found them. It was necessary to choose among the two hundred hours of listening and to rework the sound (this was done in Belgium). James Erskine edited his film for a year and a half, retracing the life of the singer and the one of the journalist Linda Lipnack Kuehl.
The movie
Like the trailing voice of Billie Holiday, James Erskine takes his time to tell us her story. Using recordings and archival footage, we discover Billie Holiday as a free, modern, engaged, bisexual, happy and sad woman, and her life has a sad resonance with current events in the United States with the assassination of George Floyd.
The story of her life is chilling. Raped as a child, prostituted at the age of thirteen, beaten by most of her lovers, she took drugs and went to jail. Yet it emanated from her an infinite love for the world that transcended her suffering.
The colorization of the film makes her even more beautiful. The audio testimonies of the greatest musicians, Count Basie, Jimmy Rowles, Sylvia Sims, Tony Bennet, with songs performed and some composed by Billie Holiday (she gave a modern twist to the singing), take us on a journey through time, when the world was ruthless for the African-Americans, and when jazz geniuses abounded.
His interpretation of Strange Fruit is not only a committed song that causes a scandal, but her interpretation, straight as a soldier, revolutionized the musical world and singers like Edith Piaf has been inspired by her performance. Billie Holiday's voice is extraordinary.
At the end of the documentary, we only aspire to one thing, to listen to her, again and again.
Journalist Linda Lipnack Kuehl, who was still investigating and was under FBI surveillance, died in 1978 under circumstances that have never been elucidated.
Billie Holiday died of a heart attack at the age of forty-four. In jazz, she said, you live a hundred days in one.
In all good movie theaters, as from September 30.
Strange Fruit
The story of the song Strange Fruit
NETFLIX
A movie and two series to fight racism
AWAY,
A THIS IS US in space

The pitch
Hilary Swank is a great actress. Far from Clint Eastwood's Million Dollar Baby movie, recently reviewed, she plays Emma Green, a cosmonaut, commander of the first mission to Mars which is supposed to last three years.
Married to Matt, a NASA engineer and mother of a teenage daughter, Alexis, she feels guilty about leaving her daughter and her husband and this guilt will follow her throughout her journey. She is accompanied by four other cosmonauts, a Russian, Misha, a Chinese, Vivian, an Indian, Ram and Kwesi, an Anglo-Ghanaian.
A series that fight racism
The quality of a series is its propensity to make us love not only a story but also and especially its characters. In Away, each episode makes us discover the life of one of the members of the expedition, his or her sacrifices and the work accomplished to become the first cosmonaut chosen by his country to go to Mars.
Ten episodes take us on their journey to Mars. After the first episode that sets the context of the story, the nine others are exciting, moving, and the characters form a kind of family in space. We are with them during conflicts, reconciliations, in this journey confined in space where everything is questioned. In this, it reminds us of This is Us, this family series that makes us cry at almost every episode.
Emma, Misha, Vivian, Ram, and Kwesi, as well as the characters on earth, Matt, Alexis, Melissa, and Cassie, become our traveling companions in this moving series, where the unsaid and the coldness of the films often linked to the theme of space bring us back to what binds us, our propensity to love very different people, by their culture or their religion, and sends us back to our own humanity.
To be seen at the moment on Netflix.
Created by Andrew Hinderaker. With Hilary Swank, Josh Charles, Vivian Wu, Mark Ivanir, Ato Essandoh, Ray Panthaki, Talitha Bateman.
One movie and two series to fight racism
Young Wallander

We know Henning Mankell's riveting detective novels. In this series, the creators have imagined the youth of Kurt Wallander, the hero of his novels.
The pitch
Young Kurt is a police officer still in training, and his best friend is chosen to be the next police officer in the criminal investigation section.
But a tragedy occurs in the city where he lives and puts him at the heart of the investigation, between the rise of the extreme right and illegal immigration.
The series
The performance of the young actor Adam Pålsson as Kurt Wallander allows us to understand the character we find thirty years later in the writer's novels.
Kurt Wallander lives in a city in the town of Malmo in Sweden. He is solitary but is always ready to help. Instinctive and impulsive, two qualities that his superior, Hemberg, detects in him, and make him a very good young policeman. Reinforced by his mentor and superior, he quickly avoids abiding the law when he investigates to rather focus on the "whatever it takes" philosophy to discover the absolute truth, a common trait to all the famous detective characters: Harry Bosh in the novels of Michael Connelly, Philip Marlowe in those of Raymond Chandler etc etc….
The direction, the universe of the series (the investigation, the cold of Sweden's country, the meeting of the young Kurt with the other characters), lead us to a different vision of the cities which turned to be much more human than the clichés we are usually get used to.
The rise of the far right in Europe and the cowardly avoided question by the political powers on the fate reserved for immigrants, illegal or not, are very well tackled in this police series which highlighted the action and the commitment of a few people determined to try to change the world, for a better one.
Now on Netflix.
Casting
Written by Benjamin Harris, Jessica Ruston, Anoo Baghavan, Ben Schiffer
Avec Adam Pålsson : Kurt Wallander
Richard Dillane : Superintendent Hemberg
Leanne Best : Frida Rask
Ellise Chappell : Mona
Yasen Atour : Reza
Charles Mnene : Bash
Jacob Collins-Levy : Karl-Axel Munck
Alan Emrys : Gustav Munck
Kiza Deen : Mariam
3.

GOOD TIPS FROM MOVIE 

PROFESSIONALS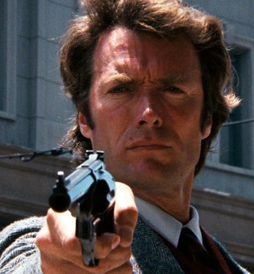 Anne Fontaine 's carrier as a director (CNC)
A book on the art of directiog: Mettre en scène, théâtre et cinéma by N.T. Binh, Camille Bui and Jean-Paul Figasso.
Forum des Images: an interview with Marcela Said, Chilean director.
Don Siegel Tribute at the Cinémathèque Française as from September 3rd till October 12th, and many movies with the great director and actor  Clint Eastwood
Click to read the entire article:
5 Ways to Make Your Protagonist More Likable | by ProWritingAid | The Writing Cooperative
'Raised by Wolves' Review: Ridley Scott Among the Androids – The New York Times
Movies Don't All Need to Make a Profound Political Statement | by Barnaby Page | GEN
Script Analysis: 'Rocketman' — Part 1: Scene-By-Scene Breakdown | by Scott Myers | Sep, 2020 | Go In
4.

YOUR EVENING TV PROGRAM
Wednesday 9
Arte: Madame Hyde de Serge Bozon
TFX: Je suis une légende
France 3 : Faut pas rêver, consacré à La Guadeloupe
M6: Indiana Jones et la dernière croisade
Paris Première: The Bone Collector
Canal+ Cinema : Ad Astra
Thursday 10
TCM: Contact, de Robert Zemeckis, avec Jodie Foster, Matteo McConaughey
France 3: late in the evening, a documentary about Annie Cordy à 22h15, by Cyrille Gallais
LCP: On ne naît pas féministe, documentary about women clichés by Ludivine Tomasi
TF1 Séries : Matrix Reloaded
Chérie 25 :  Un homme idéal
Arte: Darkmen: Those who kill
Friday 11
TCM : Que le meilleur gagne, de David Gordon-Green
Arte : La traversée de l'Ombre suivi d'un documentaire sur Elvis Presley, les sept vies d'Elvis, de David Upshal
Canal+ : Joker
Saturday 12

Paramount : Minority report
Arte : documentaire : 700 Requins dans la nuit
Sunday 13
France 2: Pentagon Papers de Steven Spielberg
Arte : Breakfast at Tiffanys (Diamants sur canapé), de Blake Edwards, le chef d'oeuvre avec Audrey Hepburn
TF1 Series : The Handmaid's Tale: l'une des meilleures séries jamais réalisées,  adaptée du roman éponyme de Margaret Atwood.
Monday 14
TCM: Dr Jivago
France 5 : Le corps de mon ennemi, by Henri Verneuil, with Jean-Paul Belmondo
Arte : Les héritiers, de Marie-Castille Mention-Schaar; she presents her new movie, A good Man at Deauville 's Film Festival
OCS :Lovecraft country
RTL9: Dracula, by Francis Ford Coppola.
Tuesday 15
France 5 : Me too et la France
Arte : Big Pharma, labos tout puissants
TFX: Sherlock Holmes
Wednesday 16
TCM: True Grit, by the Cohen Brothers
Arte: A Valley of love, de Guillaume Nicloux, avec Gérard Depardieu et Isabelle Huppert
CStar : Sherlock
RTL9 : Constantine, by Francis Lawrence, avec Keanu Reeves
5. PLATFORMS: MOVIES, SÉRIES
Arte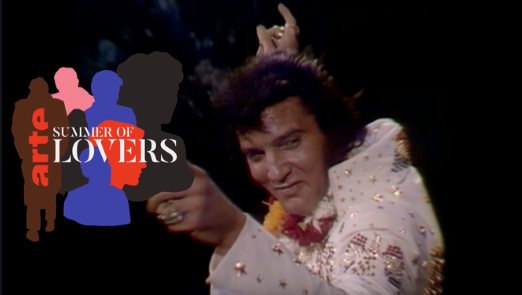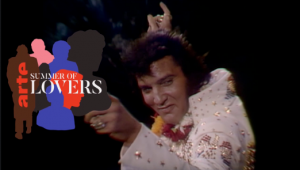 Documentary
Numéro 387 disparu en Méditerranée, a documentary about migrants: on September 8th on ARTE
Le plongeon de haut vol à Marseille
Madagascar : les labyrinthes de Namoroka 
Julian Assange et son extradition: what 's at stake ?
Joao Gilberto: the inventor of bossa nova music
Kiki, a documentary about Voguing
La Chaîne Parlementaire
LCP offers you a lot of good documentaries: here
La Cinémathèque Française
On Henri plateform, a cult movie everyday
Movies and series to stream on 
Netflix
The Spy, now,  by Gideon Raff, with Sacha Baron Cohen: the true story of Eli Cohen, an Israeli spy, who became the adviser of the Minister of Defense in the 60's .
Ratched,
as from September 18th, by Evan Romansky.  The series is inspired by Ken Kesey's novel, One Flew over the Cuckoo's Nest adapted on screen by great director Milos Forman, with Jack Nicholson . The series explores the youth of the cruel nurse Mildred Ratched. Produced by Jacob Epstein, Michael Douglas, Ryan Murphy (Hollywood). With  Sarah Paulson, Sharon Stone.
Enola Holmes, by Harry Bradbeer, as from September 23rd
Emily in Paris, as from October 2nd created by  Darren Star (Sex and The City)
The boys in the Band, by Joe Mantello, as from September 30th, with Jim Parsons (Hollywood), Zachary Quinto, Matt Bomer, Andrew Rannells, Charlie Carver, Robin de Jesús, Brian Hutchison, Michael Benjamin Washington, and Tuc Watkins
Barry Seals, by Doug Liman, with Tom Cruise, as from September 16th
Devil all the tie, by Antonio Campos, adapted from the eponymous novel written by  Donald Ray Pollock, with Tom Holland, Robert Pattinson,as from September 16th.
The Last Word, by Aron Lehmann and Carlos V. Irmscher, as from September 17th
Movies and series to stream on
PRIME VIDEO

 
Kinshasa Générations Matuidi, by Touria El Haouzi, Clément Beauvois, Valentin Gaffié: the come back of Blaise Matuidi in Kinshasa.
Andy Murray: Resurfacing, by Olivia Capuccini.
The wizard of lies, by Barry Levinson, with Robert de Niro and Michelle Pfeiffer.
Hemingway et Gellhorn, by Philip Kaufman, with Nicole Kidman, Clive Owen.
The famous series The Shtisel, by Alon Zigman
Breathe, by Andy Serkis,  with Claire Foy and Andrew Garfield
Pan y circo, by Diego Luna (series)
Movies and series to stream on
Canal+
Le chant du loup, as from September 9th, by Antonin Baudry
Edmond, de Alexis Michalik, as from September 18th
Amanda, by Mikhaël Hers, as from September 21st
Ce qui ne me tue pas, by Fede Alvarez, with Claire Foy (now)
Gloria Mundi, by Robert Guédiguian (now)
J'ai perdu mon corps, by Jérémy Clapin (now)
La Mule, de Clint Eastwood
Alice et Le Maire, by Nicolas Pariser
Movies and series to watch on
Disney+
La vie en lumière, a beautiful short movie to watch as from September15th. Directed by Valérie Lapointe.
6. 

NEWS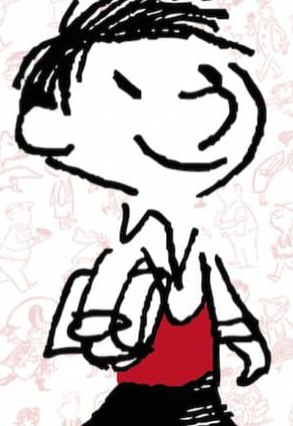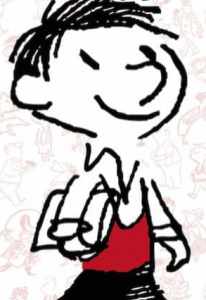 Blood Machine, a science fiction movie to watch (France Info).
Mulan as from December 4th on Disney+ is already the most  pirated movie.
 Chadwick Boseman last movie directe by George C. Wolfe, and called  Ma Rainey's Black Bottom will come out soon on Netflix (Les Inrocks)
Pedro Almodovar is to shoot a western and a short movie. He recently show a first teaser of his new movie adapted from the play written by Cocteau, La Voix Humaine, with Tilda Swinton, who was awarded a Lion d'Or for her carrier.
Tenet gives hope to American theater movies
Julien Rappeneau is to direct Le petit Nicolas, a new adaptation of the character cretaed by Goscinny and Sempé. The date released is forecast for October 2021, and will be played by Ilan Debrabant seen in Nous finirons ensemble by Guillaume Canet.
Netflix is producing a short series on Ayrton Senna
Resistance, by Jonathan Jacubowicz, with  Jesse Eisenberg, on The Mime Marceau. The release date has not been given yet and the movie has been projected at Deauville Festival. I am looking forward to watching it !
7. 
MOVIES' EVENTS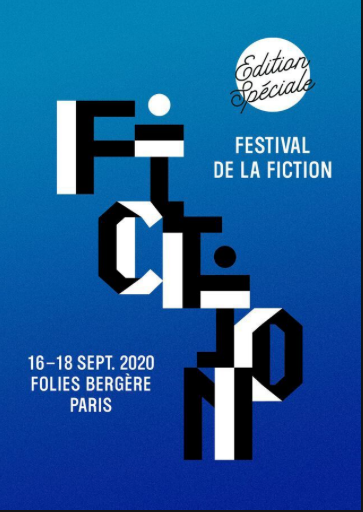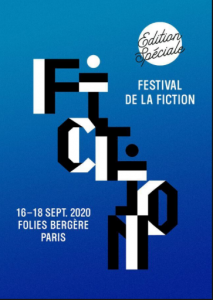 Festival des Images à Paris: three festivals, and l'Étrange Festival as from September 9th
France Culture podcast on Deauville Film Festival 
Les deux Alfred by Bruno Podalydès, screened at  Deauville Film Festival, with Sandrine Kiberlain, expected in January 2021
The Champs Élysées Film Festival 2020 is back in movie theaters from September 18 to 20 .
War on Screen, as from September 29th till October 4th, International Festival  on conflicts will take place in Châlons-en-Champagne.
The Tv Fiction 2020 Festival is to come from Septembre 16th till September 18th and will take place in Paris.
Go and watch movies !