Your autumn movies to watch during the Toussaint holidays.
This week, I chose to speak to you about freedom, freedom to choose who we want to be, freedom of speech and thoughts and fighting for these rights.
Two movies moved me, Drunk by Thomas Vinterberg and The Trial of the Chicago 7 by Aaron Sorkin.
On the bilingual Movieintheair blog, I do for you a press review every Wednesday and keep the best of national and international audiovisual news.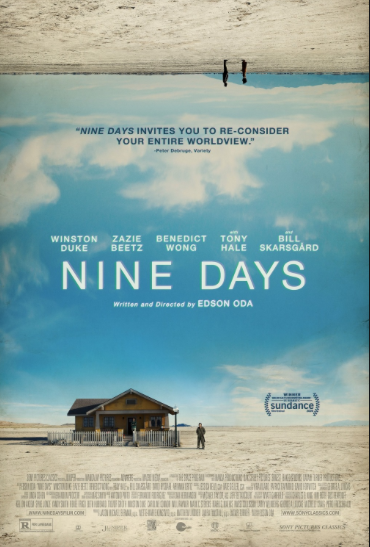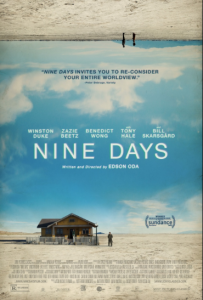 Sad events happened this week. And because of the curfew, movie theaters have changed their schedule.
Now and till December 2020, all movie theaters from Dulac Distribution are part of the operation « Les mercredis à 5 euros, pour Tous ». The movie theaters: L'Arlequin, L'Escurial, Le Reflet Médicis, Le Majestic Bastille et Le Majestic Passy.
"Dix pour cent" 4th season. Backstages here.
Nine Days, by Edson Oda, the crush of the Sundance Film Festival
A festival for children, "Mon Premier Festival", begins today till October 27th. Movie theaters partners and programme here
Many films are coming out in theaters, new series on your platforms.
Here are the new movies in theaters, the movies to see in theaters, the new series.  The best of your television programs and all the news of the festivals.
TRIBUTE
Wojciech Pszoniak, a man of theater and movies from Poland and France
YOUR AUTUMN MOVIES
1. REVIEW
ALL YOU WANT TO KNOW ABOUT
Drunk
 by Thomas Vinterberg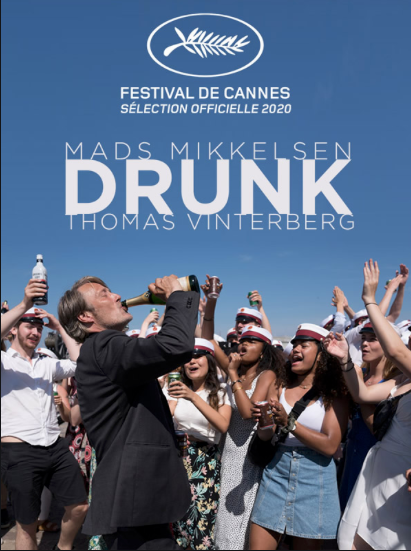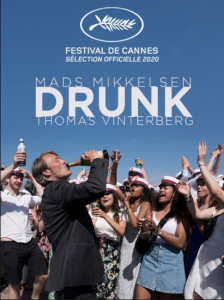 The Pitch
Four friends decide to put into practice the theory of a psychologist that man should always have 0.5 g of alcohol in his blood.
The main character, Martin, played by the huge actor Mads Mikkelsen, is a teacher and is going through a serious crisis in his relationship and in his professional life. He feels lonely and is criticized at school by students and their parents. Little by little, alcohol is going to give him back his confidence, until it becomes indispensable to his daily life…
The film
Directed by Thomas Vinterberg, Drunk is a magnificent film.
Few good films have been made about alcoholism. The director stated that he had watched Marco Ferreri's movie, La Grande Bouffe many times during the writing process. Besides, the subject is a bit the same. Four friends decide to end it, but through food…
In Drunk, it is about four teachers, who are bored, have no recognition in their professional life and want to rediscover the happiness and joy of their youth. Alcohol gives them back the confidence they had lost, is a source of inspiration and makes them happy.
Martin asks his students what they drink and the amount they drink each week is impressive.  He cites the great alcoholic men in history, such as Hemingway or Churchill, as examples. Churchill used to say "I never drink before breakfast".
A tribute to life and freedom
The way he films each character and the way he drinks says more than all the words.
Thomas Vinterberg shows the danger of the alcohol through its beauty of alcohol – a beauty that does not exist in other drugs – the glasses, the ice cubes, and the color of the alcohol poured into glasses specially designed for alcohol.
But he also shows the ravages of alcohol in a very short period of time. The drinker goes from euphoria to depression.
Drunk also talks about education, friendships and the meaning of life. Mads Mikkelsen's dance celebrates the love of life in a moment of pure magic.
In many of his roles, the actor has used his past as a dancer to act. A gymnast and then a dancer, he became an actor at the age of twenty-eight and can act in seven languages. He has a face and a presence that we do not forget.
Dancing videos
In this dance scene when he was very young.
In Royal Affair, by Nicolaj Arcel
Drunk was presented at the Festival Lumières of Lyon. Thomas Vinterberg confessed that his daughter had died during the filming, in a car accident, following a traditional Danish student party with too much alcohol. 
Thomas Vinterberg interview on Euronews
Casting
Mads Mikkelsen, Thomas Bo Larsen, Lars Ranthe, Magnus Millang, Maria Bonnevie, Susse Wold, Helene Reingaard Neumann
The Trial of Chicago 7
by Aaron Sorkin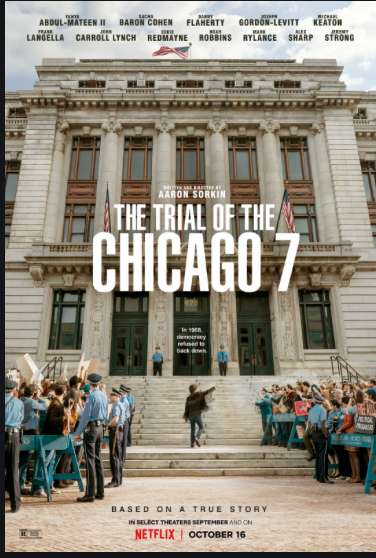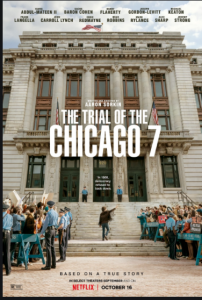 Pitch
In 1968, the Democratic National Convention was held in Chicago to nominate its candidate for the U.S. presidential election. Demonstrations are organized to protest against the Viet Nam war and Lyndon B's Johnson's policies.
One evening, police repression was particularly bloody and in 1969, seven men, nicknamed the "Chicago Seven" were tried and prosecuted by the U.S. government for conspiracy. These men were Abbie Hoffman, Jerry Rubin, David Dellinger, Tom Hayden, Rennie Davis, John Froines and Lee Weiner. The eighth, Bobby Seale, co-founder of The Black Panthers, was also on trial, without a lawyer…
The movie
Written and directed by Aaron Sorkin, the screenwriter of A Few good men, The Social Network, Molly's Game directed a hard-hitting film about a time when the future of individual freedoms in the United States is at stake.
Played by Sacha Baron Cohen, whom I mentioned a little while ago here, Eddie Redmayne (the moving actor in the film A Wonderful History of Time, as Stephen Hawkins), Joseph Gordon-Levitt (Inception, The Dark Knight Rises, Looper, Don Jon, Snowden), and Jeremy Strong (from the series Succession), as well as Yahya Abdul-Mateen II (Watchmen), the story of these eight men is obviously historically and emotionally very strong.
A historical film
Aaron Sorkin mixes into the trial's proceedings very harsh archive footage of police violence filmed during these few days of peaceful demonstrations. One can't help but feel their resonance with what is happening around the world today.
It also shows us these seven men, all different, judged for their thoughts, concerned about the fate of young soldiers sent to Vietnam in a useless war. In their roles, Sacha Baron Cohen, Jeremy Strong and Franck Langella, the leaders of the group, excel.
Among the seven men judged, two young men feel like extras. One of them says "these are the Academy Award of the protest, I am proud just to be nominated.
The dialogues are devilishly well written and the historical re-enactments (sets, clothes, cars…), a delight for the eyes.
A must-see movie, just fifteen days before the American presidential elections.
To watch on Netflix now
With Sacha Baron Cohen, Joseph Gordon-Levitt, Frank Langella, Eddie Redmayne, Mark Rylance, Jeremy Strong, Yahya Abdul-Mateen II, Michael Keaton, John Carroll Lynch & Alex Sharp.
2. YOUR AUTUMN  MOVIES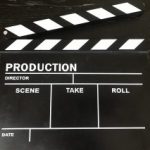 Still on screen
Calamity, by Rémi Chayé.
According to his director, the movie is about women empowerment. CNC interview here
TODAY
Miss, by Ruben Alves
Adieu les cons, by Albert Dupontel
La baleine et l'escargote, by  Max Lang et Daniel Snaddo
Petit Vampire, by Joann Sfar
City Hall, by Frederick Wiseman
Michel Ange, by Andrey Konchalovsky.
Poly, by Nicolas Vanier
Une vie secrète, by Jon Garano
October 28th
ADN, de Maïwenn
In November
La nuée, by Just Philippot (November 4th)
The Singing Club, by Peter Cattaneo (November 4th)
Balloon, de Pema Tseden, as from November 11th.
Aline, by Valérie Lemercier, biopic on Céline Dion, as from November 11th.
Gagarine, by Lyna Khoudri, as from November 18th.
Mandibules, by Quentin Dupieux, as from November 18th
To come
The film that make sensation at the Sundance Festival, produced by Spike Jonze
Nine Days, by Edson Oda with Winston Duke, Zazie Beetz
Minari, by Lee Isaac Chung, produced by Brad Pitt, expected to come out in Spring 2021
Winner of the Grand Prix and Public Prize at the Sundance Film Festival, Minari is about the American dream of a Korean family and is played by Steven Yeun (Jacob), who also played in The Walking Dead .
5ème set, by Quentin Reynaud, with Alex Lutz, Ana Girardot, Kristin Scott Thomas
Come Away, by Brenda Chapman, with Angelina Jolie
Minamata, by Andrew Levitas
News of the world, by Paul Greengrass
Wet Season, Anthony Chen
3.

GOOD TIPS FROM MOVIE 

PROFESSIONALS
Click to read the entire article:
On aura tout vu, on France Inter, on movie magazines
Becoming a Successful Writer is Easy | by Shaunta Grimes | The Every Day Novelist | Medium
How They Write A Script: Alvin Sargent | by Scott Myers | Oct, 2020 | Go Into The Story
Why Paris Hilton's Documentary is a Must-Watch for Any Trauma Survivor | by Gillian Sisley | Fearles
Page One: 'Cloverfield' (2008). Written by Drew Goddard | by Scott Myers | Oct, 2020 | Go Into The S
Discovery Writing and Efficient Writing | by Scott Myers | Go Into The Story
How To Read A Screenplay (Part 7): Style and Language | by Scott Myers | Oct, 2020 | Go Into The Sto
4. 

YOUR EVENING TV PROGRAM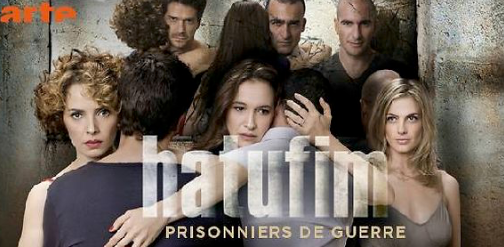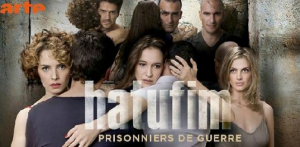 Wednesday 20
Arte : Moonrise Kingdom de Wes Anderson 
Star : True lies
6Ter: Catch me if you can
Paramount : Drop Zone
Thursday 21
TF1 : Infidèle
Arte : Moloch
W9 : La Reine des Neiges
TCM: Le Maître de Guerre avec Clint Eastwood
Friday 22
TF1 Series : Gremlins
Paris Première : Le Grand Chemin
Sunday 24

TCM : Babel
Arte : The Queen, de Steven Frears

Monday 25
Arte : L'Homme qui aimait les femmes
France 5 : Les aventuriers
Tuesday 26
TCM : Gran Torino
TFX : La Boum
Wednesday 27
TFX : Very Bad trip 3
6Ter : Ballerina
France 4 : Azur et Asmar
5. PLATFORMS
Arte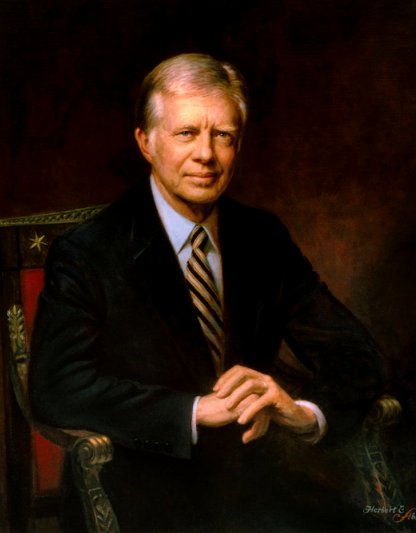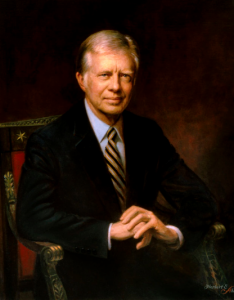 Documentary
La liberté d'expression en danger
The New York Times & Donald Trump
Series
Géométrie de la mort, by Dariusz Jablonski
Des séries en séries : toutes les nouvelles séries d'Arte
The Virtues, Awarded at the Festival Séries Mania
Hatufim, the Israeli series which inspired Homeland, directed by Gideon Raff
Film
Le Temps des Égarés, by Virginie Sauveur, with Claudia Tagbo
La Chaîne Parlementaire
LCP offers you a lot of good documentaries: here
La Cinémathèque Française
On Henri plateform, a cult movie everyday
Movies and series to watch 
on

NETFLIX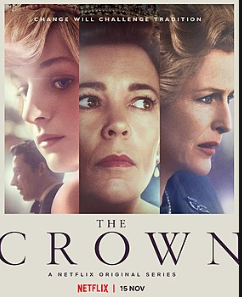 Many movies with Jean-Paul Belmondo will be on line as from November 1st, and I love very much one of them directed by Claude Lelouch:
Un homme qui me plaît 
Now:
Alguien tiene que morir, de Manolo Caro
Victoria & Abdul, by Stephen Frears
Rebecca, by Ben Wheatley, as from October 21st
As from Friday, a series about dance:
Move, by Thierry Demaizière & Alban Teurlai
The Queen's Gambit,  by Scott Frank & Allan Scott, as from October 23rd
Brave Blue World, by Tim Neeves, as from October 21st
Secrets of The Saqqara Tomb, by James Towell, as from October 28th
The Crown, saison 4, dès le 15 novembre, by Peter Morgan
Mank, de David Fincher, as from December 4th
Ma Rainey's Black Bottom , as from December 18th,  last movie played by Chadwick Boseman, produced by Denzel Washington
Films, series & documentaries
on  
Prime Video
Borat 2 de Sacha Baron Cohen, dès le 23 octobre
Une femme d'exception , RGB,  by Mimi Leder
The Last Narc, by Tiller Russell
Series : The Newsroom, by Aaron Sorkin,  the screener and director of The Trials of the Chicago 7  now on Netflix.
The French, by  William Klein
Movies & series 
by 
Canal+
As from November 2nd, Possessions, French & Israeli production, created by  Shachar Magen & directed by Thomas Vincent.
Now
Sorry we missed you, by Ken Loach,
Nevada, by Laure Marsa Frédérique de Clermont-Tonnerre
Nuestra Madres, by César Díaz
Le Mans 66, by James Mangold
Le Grand Bain, by Gilles Lelouch, as from October 21st
Bombshell, by Jay Roach 
Knives out, by Rian Johnson, as from November 6th
Les oiseaux de passage, by Ciro Guerra & Cristina Gallego
Series
Hidden, série by Gareth Bryn
The Undoing, created by David E. Kelley, directed by Susanne Bien,  with Hugh Grant e& Nicole Kidman, as from October 26th.
Movies and series to watch 
on Apple TV
Tehran, by FAUDA 's screenwriter, Moshe Zonder. I am looking forward to watching it !
Wolfwalkers, by Tomm Moore & Ross Stewart
Movies and series to watch 
on Disney+
The Right Stuff, as from November 6th
The Mandalorian,season 2, as from October 30th
For Christmas
Soul, by Pete Docter et Kemp Powers with Jamie Foxx, Tina Fey 's voices
6. AUDIOVISUAL 

NEWS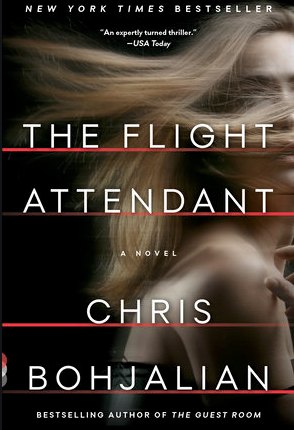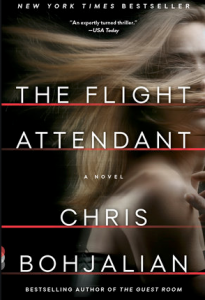 To watch on Cannes Series platform: all new series – Dix pour Cent series is closing the festival
Happiest Season, directed by Clea DuVall's, with Kristen Stewart and Mackenzie Davis, will be released on  Hulu on November 25th. The French title is  : « Ma belle famille, Noël et moi » and is expected to be released on January 13th.
Kristen Stewart and Mackenzie Davis
Now and till December 2020, all movie theaters from Dulac Distribution are part of the operation « Les mercredis à 5 euros, pour Tous ». In these movie theaters: L'Arlequin, L'Escurial, Le Reflet Médicis, Le Majestic Bastille et Le Majestic Passy.
A promising seriesThe Flight Attendant, produced by HBO, & directed by Chris Bohjalian
 7. EVENTS, FESTIVALS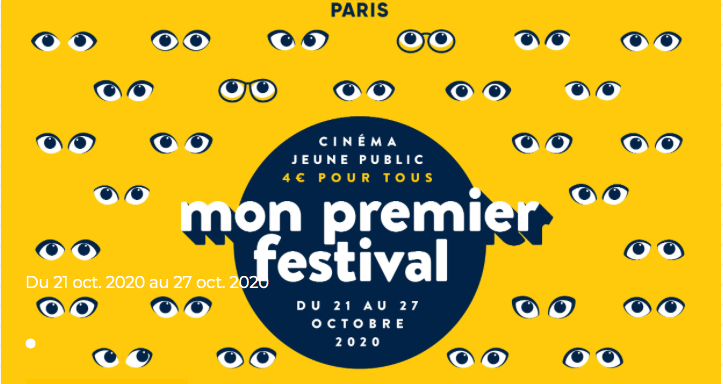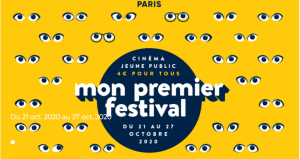 Till November 13th, Festival "Tant qu'il y aura du Mélo" at the Forum des Images. Program
The Cannes  Film Festival 2020 is coming back on La Croisette from October 27th till October 29th.  Program here
The Israeli Film Festival in Paris will take place from November 25th till November 29th at the Majestic Passy.
Go and watch  movies !