M, Gloria Bell, El Reino. This three movies take us into our deepest fears.

M, a documentary by Yolande Zauberman is one of them.
President of the Jury of « L'Oeil d'or » at the Cannes Festival for the documentary this year, Yolande Zauberman, the director of « Would you have sex with an Arab » in 2012, did with « M » an extraordinary movie where intimacy is extremely connected to the universal.
M
A true story
For fifteen years, Yolande Zauberman has been following Menahem, whom she met in « Kedma » directed by Amos Gitaï. She decided to shoot the documentary when he turned thirty-five years. The title  M  is referenced to M Le Maudit, an old movie directed by the great Fritz Lang. This is all the more incredible that the name of Menahem is Lang.
Menahem Lang is the singer with the golden voice. He called himself « the porn child » because he was raped many times when he was a child by ultra-orthodoxes rabbis and teachers, in his community Bnei Brak, located North of Tel-Aviv.
In this documentary, Menahem went back to his family and friends who have disowned him. He confronted the unpunished culprits with all his anger and his suffering. We fall in total immersion with his grief and his path to find peace and understanding.
We learn that the abused children become sometimes adults rapist.  Some fear of becoming rapist, as a victim of a vampire becomes a vampire.
How is it possible to experience a true sexuality after a rape ? Menahem looks for his own sexuality between women, men and transgenders. Each person abused has trouble to define himself. Many adults,abused when they were children, live a vicious circle of total lost of sexual references.
Woman amongst men, Yolande Zauberman has succeeded in shooting in freely a man's environment, where women have no rights. Yolande Zauberman shot all his film by night, in Yiddish, Hebrew and English, but most of it in Yiddish. And The Yiddish language add a touch of soul and sadness to her documentary , which has almost disappeared during the Shoah.
More on religion…
A very good documentary on Netflix, One of us. Directed by Heidi Ewing and Rachel Grady, it tells us the story of three former hassidim in Brooklyn who try to leave their community because of violence or sexual abuses.
During "The Festival du Cinéma Israélien de Paris", I saw the series « Autonomies », dystopia directed by Ori Elon and Yehonatan Indursky.
The story takes place in Israel, divided in half. One part is run by  the atheist and has Tel-Aviv for capital, the other is run by the ultra-orthodox and has Jerusalem for capital, where the dead are burried..

Religion and it dangers are more than ever hot topics.
Yolande Zauberman quotes Frantz Kafka
 « I am with my own with a knife to attack them, I am with my own with a knife to love them »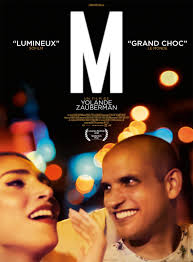 GLORIA BELL
A free woman
Gloria Bell has been directed by the Chilean Director Sebastian Lelio. He did his own remake of Gloria  released in 2013, with John Turturro and Julianne Moore. I have a preference for this one.
The pitch : Gloria, in her fifties, loves to dance, is independent and a full but lonely life.One night, she meets Arnold, a shy guy, recently separated and she falls in love. Nothing will happen as it is planned…
This movie is fully dedicated to his actress, blooming and brillant. It tackles in a subtil way the difficulties for divorced women to meet someone stable, earn well a living and succeed in having a fulfilling sexual life. A lot of women fear loneliness and/ or commitment in another new love life and make the wrong choices.
Often, their mothers, aged but in good shape, still help them and are the only support they get.
Finally, in this movie, the light and the music, especially the song « Gloria » – covered by Sheila in 1982- and the actor's rendering contribute to this nice and light movie.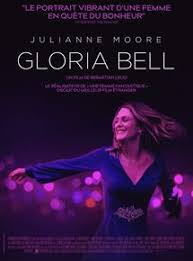 El Reino
Manuel López-Vidal is indicted for corruption within its own political party.
Shot in a frenetic way, with an electronic music which emphasizes the rythme – composed by a French settled in Spain , Olivier Arson, and awarded also at the Goya's -, « El Reino » is about the unbridled struggle of a man who wants to get out of a trapped situation which leads to his fall.
With a perfect tight screenplay, Rodriguo Sorogoyen takes us the same whirlwind of his character, Manuel López-Vidal. It is beautifully played by Antonio de La Torre, who was awarded the Goya of Best Actor for this movie. We are completely caught in this political thriller where fear and pride motivate the character in a dash and a fight against his enemies.
Everything is perfect : dialogue, actions, rythme, editing and  the story is breathtaking.
This is a must-see movie.