What films to watch as from October 26th
Films as from October 26th and during the holidays.
Your news as from October 26th
On January 13th, A man called Otto by Marc Forster (Finding Neverland).
A Man Called Otto stars Tom Hanks (Philadelphia, Forrest Gump, Cast Away), Mariana Treviño (Club the Cuervos), Rachel Keller (Fargo) and Manuel Garcia-Rulfo (The Magnificent Seven).
The screenplay is written by Academy Award® nominee David Magee (Best Adapted Screenplay, Life of Pi, 2012; Best Adapted Screenplay, Finding Neverland, 2004) based upon the best-selling novel "A Man Called Ove" by Fredrik Backman. The film is also based on the Swedish film written and directed by Hannes Holm.
Women talking, by  Sarah Polley, with Rooney Mara, Claire Foy, Jessie Buckley, Judith Ivey, Ben Whishaw, and Frances McDormand.
The White Lotus, season 2, Mike White, on October 30th
Tár,  with Cate Blanchett, by Todd Field, on February 22nd,  2023
Black Panther 2, by Ryan Coogler, on November 11th
The best movies since January 2022:
As Bestas, Rodrigo Sorogoyen (review below)
La nuit du 12, Dominik Moll (review below)
Holy Spider, Ali Abbasi (review below)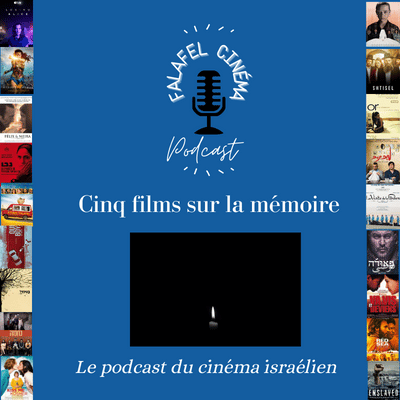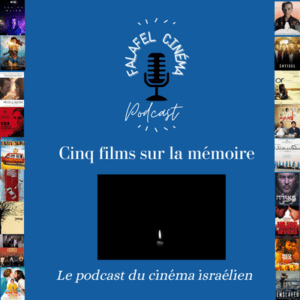 ALL YOU WANT TO KNOW ABOUT  FILMS & SERIES IN THEATERS & AT HOME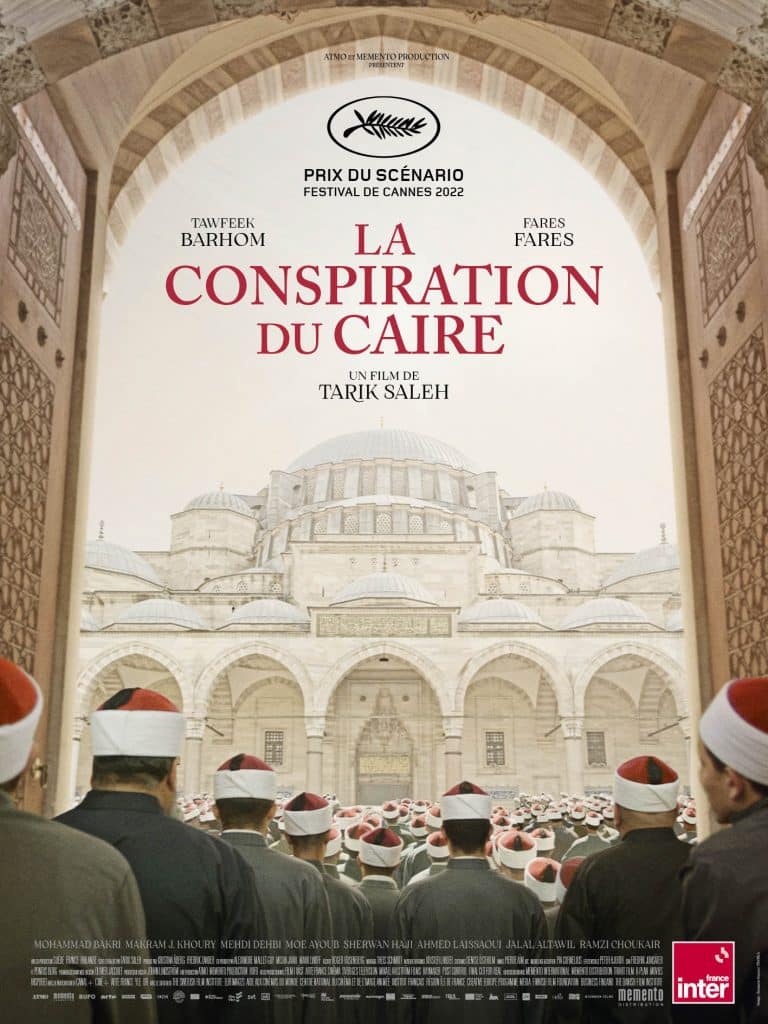 La conspiration du Caire, by Tarik Saleh
Synopsis
Adam, a fisherman's son, enters the prestigious Al-Azhar University in Cairo, the epicenter of power in Sunni Islam, but the day he starts his studies, the Grand Imam at the head of the institution suddenly dies.
Adam finds himself at the heart of a relentless power struggle between the country's religious and political elites.
Review
Tarik Saleh, director of the very good crime thriller "Cairo Confidential" about the police, stages a story in the heart of the mythical university, Al-Azhar, the epicenter of power of Sunni Islam in Cairo.
As the director was reading The Name of the Rose by Umberto Eco, (a medieval thriller about a scandal in Christianity), he thought, "What if I told a story like that but in a Muslim context?  Would that be possible?  Would I be allowed to? Is it dangerous?"
A former graffiti artist, Tarik Saleh films walls like no one else.
In the heart of the university compound, young Adam, the naive son of a fisherman who has received a scholarship to the university, finds himself trapped by the authorities in order to allow the election of the immam who will please the President the most.
This film takes its time to unfold a complex plot about power.
Tawfeek Barhom, who has just finished shooting Terrence Malick's next feature film, The Way of the Wind, brilliantly embodies Adam, this young man who evolves only in a world of corruption, manipulation and lies.
Several times, we find the codes of prison cinema such as clans, denunciations, violence, in this story that will surprise you until the end.
Farès Farès, the director's favorite actor (Cairo Confidential and the series Westworld) in the role of Colonel Ibrahim gives him the line.
The director paints a portrait of a society governed by lies and religion and asks us this question: does knowledge give power?
Tarik Saleh is banned from entering Egypt. The film was shot in Turkey.
Screenplay Award at the Cannes Film Festival 2022
Released in theaters today, October 26.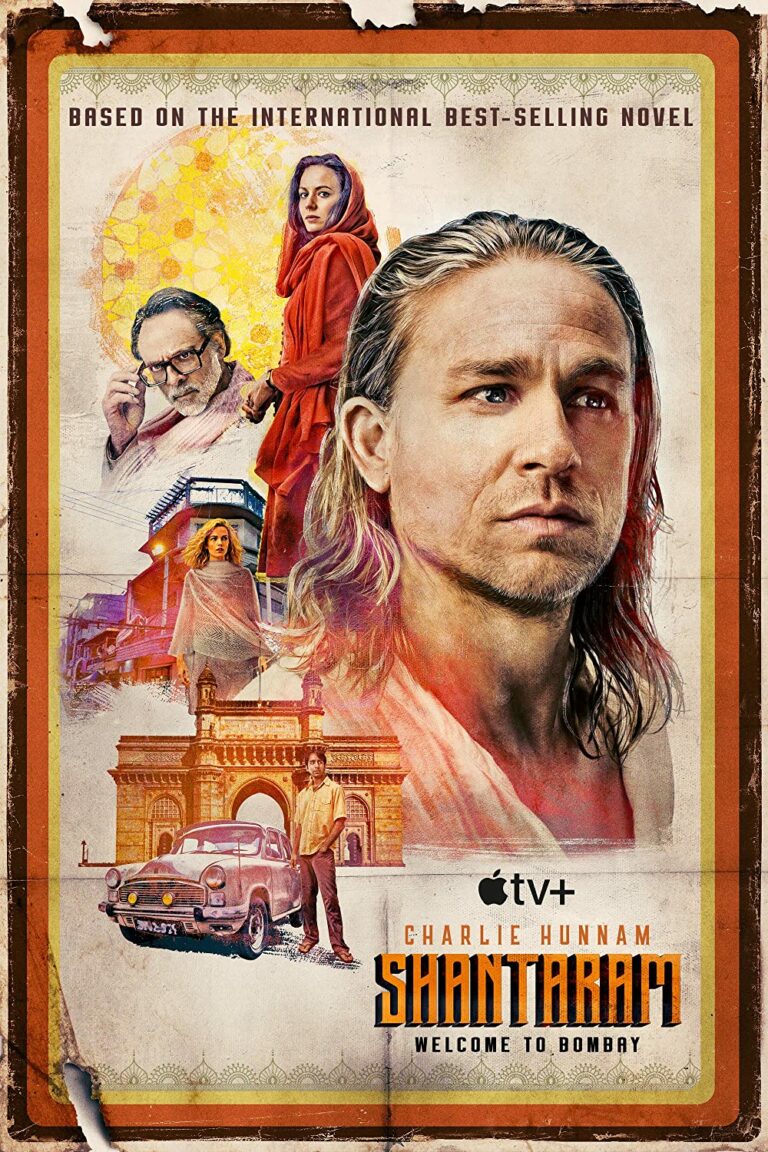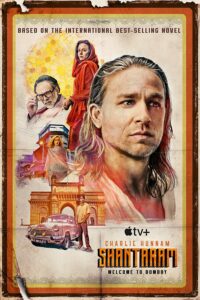 Shantaram, created by Eric Warren Singer & Steve Lightfoot
Synopsis
Shantaram is an autobiographical novel, written by Gregory David Roberts, published in 2003. A worldwide bestseller, the book follows the adventures of Lin, an Australian prison escapee who flies to Bombay, India.
The series
India is still a mystery to us in the Western world. In this series, inspired by an autobiographical novel, the filmmakers help us discover Bombay, this immense city and the challenges of urbanization today.
Beyond the story that unfolds for the hero Lin, brilliantly played by Charlie Hunnam, and where it is a question of the meaning of life, redemption and rather classic themes related to this country-continent (as big as Europe), the issue is also social.
Extreme poverty, solidarity, but also permanent violence and corruption linked to the struggle for survival govern the daily life of the inhabitants, in permanent danger of expulsion, aggression or at the mercy of the weather.
What are we looking for when we go to the other side of the world? How do you find peace and love after violence and crime?
Served by a beautiful photography and a very good casting, Shantaram, despite some dialogues a bit conventional, will capture you when you least expect it.
Currently on Apple TV

Raymond & Ray, by Rodrigo Garcia
Synopsis
The two half-brothers Raymond and Ray live in the shadow of an abusive and cruel father.
They don't imagine for a moment that this horror will ever end. The only thing that helps them in this existential crisis is their sense of humor. When their father dies suddenly and his funeral is scheduled, it is an opportunity for them to rediscover themselves.
How do you free yourself from an abusive father after his death?
This is the question posed by this remarkably well-written film, played by two equally brilliant actors, Ewan Mc Gregor and Ethan Hawke.
After years of silence, the two men, still traumatized at fifty years of age, fail in their lives, marked by their father's invisible hold on them throughout their lives.
Until the day of his funeral, their father tries to continue to exercise his power over his sons.
Will the reunion help them to rebuild their lives? Will death free them from the past? Rodrigo Garcia intelligently deals with these questions in subtle dialogues between the two characters.
Currently on Apple TV
FILMS TO WATCH IN YOUR MOVIE THEATERS AS FROM OCTOBER 26TH
This week:
Amsterdam, on November 1st, by David O. Russell
With Christian Bale, Margot Robbie, John David Washington in first roles but also Chris Rock, Anya Taylor-Joy, Zoe Saldana, Mike Myers, Michael Shannon, Taylor Swift, Rami Malek & Robert de Niro.
Straight Up, on October 26th, by James Sweeney (III)
With Katie Findlay, James Sweeney (III), Cayleb Long
Todd, an OCD gay man in his twenties, is so worried about dying alone that he questions his sexuality. When he meets Rory, a young actress who is as funny as she is energetic, the two of them form a strong relationship based solely on dialogue and not on sex.
L'École est à nous, on October 26th, by Alexandre Castagnetti
With Sarah Suco, Jean-Pierre Darroussin, Oussama Kheddam
FROM 10 YEARS OLD
Virginie Thévenot, a rather special math teacher, takes advantage of a general strike in a secondary school to try an unusual experiment with a small group of students. She takes a bet: let them do what they want…
Les Aventures de Gigi la Loi, on October 26th, by Alessandro Comodin
With Pier Luigi Mecchia, Ester Vergolini, Annalisa Ferrari
Gigi is a country policeman, where, it seems, nothing ever happens. One day, however, a girl throws herself under a train. It's not the first time. An investigation into this inexplicable series of suicides begins.
Méduse, by Sophie Levy, on October 26th
With Roxane Mesquida, Anamaria Vartolomei, Arnaud Valois, Pierre Nisse, Léo Dussollier, Maxime Gleizes, Amanda Rubinstein, Mehdi Rahim-Silvioli.
Romane lives with her sister Clémence, who is hemiplegic and unable to speak after a car accident.
Mascarade, on November 1st, by Nicolas Bedos
With Pierre Niney, Isabelle Adjani, François Cluzet
When a young gigolo falls for a beautiful hustler, it's the beginning of a Machiavellian plan under the hot sun of the French Riviera. Are the two lovers ready to do anything to give themselves a dream life, even if it means sacrificing that of a former movie star and a real estate agent?
Close, on November 1st, by Lukas Dhont
With Eden Dambrine, Gustav De Waele, Emilie Dequenne
Léo and Rémi, 13 years old, have always been friends. Until an unthinkable event separates them.
Amsterdam, on November 1st, by David O. Russell
With Christian Bale, Margot Robbie, John David Washington in first roles but also Chris Rock, Anya Taylor-Joy, Zoe Saldana, Mike Myers, Michael Shannon, Taylor Swift, Rami Malek & Robert de Niro.
Movies to come (and we are looking forward to it):
The Last of Us, Craig Mazin & Neil Druckmann
Armageddon Time, on November 9th, by James Gray
Swing rendez-vous, by Gérome Barry
The Idol 
Created by Abel "the Weeknd" Tesfaye, Reza Fahim, and Sam Levinson for HBO.
She said, Maria Schrader, with Carrey Mulligan, Zoe Kazan, on November 18th
Houria, Mounia Meddour
The patient official, Joel Fields and Joe Weisberg
God's creature, Saela Davis & Anna Rose Holmer , with Emily Watson, Paul Mescal, & Aisling Franciosi
The Son, Florion Zeller
WEEKLY TIPS & OPINIONS ABOUT MOVIES 
BY  MOVIE DIRECTORS,  WRITERS, SCREENWRITERS, DIRECTORS, COMPOSERS…
The Importance of Subplots. An in-depth exploration of the value of…  by Scott Myers 
TV PROGRAM AS FROM OCTOBER 26th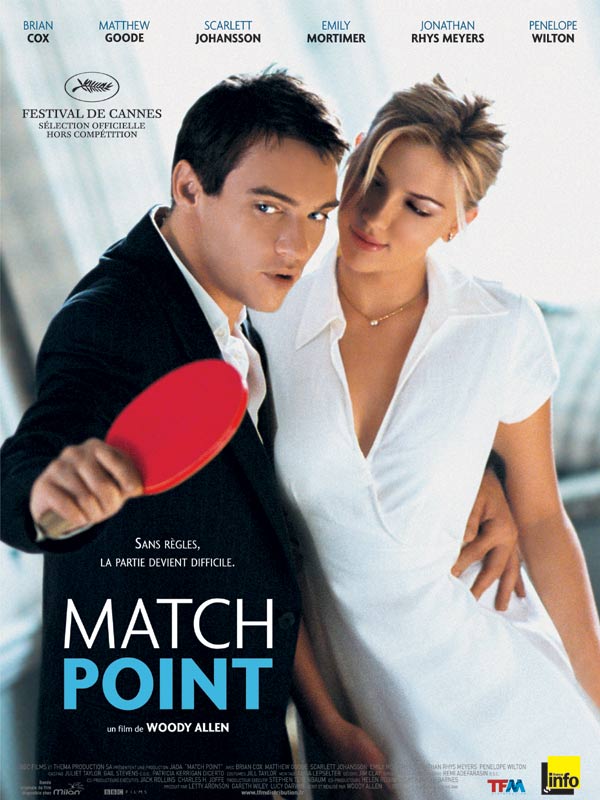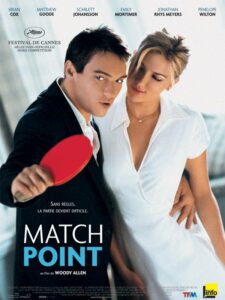 Mercredi – Wednesday
Arte : Burn after reading
Jeudi – Thursday
Arte : Le monde de demain (série doc)
Canal Plus : The Staircase
TFX : Moi, moche et méchant
Friday – Vendredi
France 5 : Les vestiges du jour
M6 : Maléfique, le pouvoir du mal
Arte : Le patient
Sunday – Dimanche
TF1 : Les gardiens de la galaxie
France 2 : Les figures de l'ombre
Arte : Pas de printemps pour Marnie
W9 : Pearl Harbor
Monday – Lundi
Canal + : Marie-Antoinette
Arte : Un cadavre au dessert
W9 : Iron Man
Tuesday – Mardi 
France 4 : Les effrontées : le cinéma au féminin
Wednesday – Mercredi
Arte : Match Point
5. 

BEST DOCUMENTARIES, FILMS & SERIES AS FROM OCTOBER 26th ON ARTE
In the 80's, the beginnings of French hip-hop are told through the birth of the group NTM, the career of the dancer and graffiti artist Lady V and the DJ Dee Nasty. A social and musical chronicle, the choral series "The World of Tomorrow" follows endearing characters, pioneers of a cultural revolution. Directed by Katell Quillévéré and Hélier Cisterne.
Black Far West – A counter-history of the West
Who knows today that the first cowboys were black? With the help of magnificent archives and historians' testimonies, Cécile Denjean restores the original place of African-Americans in the story of the conquest of the West.
CYCLE HOLLYWOOD STARS
28/10 JAMIE LEE CURTIS
22:25 and on arte.tv from 21/10 to 25/04 Jamie Lee Curtis, a cry for freedom in Hollywood
30/10 SEAN CONNERY
20h50 No spring for Marnie
22h55 and on arte.tv from 23/10 to 28/12 Sean Connery vs James Bond
On 20/11 CLINT EASTWOOD
20h50 Sierra Torride
22h45 and on arte.tv from 13/11 to 19/03 Clint Eastwood, the last legend.
FILMS FROM OCTOBER 19th
The red tent
With an international cast (Sean Connery, Peter Finch, Claudia Cardinale…) and a powerful lyricism, the Soviet director of "When the storks go by", Mikhaïl Kalatozov, reconstitutes the tragic polar expedition led by the Italian Umberto Nobile in 1928.
ChainedLove Trilogy
Accused of sexually assaulting a minor, Rashi loses his footing as he watches his professional life and his relationship slip away… The first part of the "Love Trilogy" by Israeli director Yaron Shani, which also includes "Beloved" and "Stripped", is a shockingly realistic film.
The Wild Goose Lake
A gangster in search of redemption, target of a manhunt, crosses the path of a prostitute with uncertain intentions… By Chinese director Diao Yinan ("Black Coal"), a sumptuous film noir with virtuoso direction, between homage to the classics, violence and contemplation.
Series as from October 19th
Pure, by Kirstie Swain with Charly Clive (Marnie), Joe Cole (Charlie). 
A young woman of ordinary appearance, Marnie suffers from an obsessive-compulsive disorder called "Pure O" which spoils her life: in any circumstances – at the doctor's, in the subway, at the office – her brain is assailed by uncontrollable sexual thoughts. A funny and daring English series, carried by young actors, all excellent.
Best series & films as from October 26th 

on 

Netflix
Cabinet of curiosity, Guillermo del Toro, now.
L'évadé, by Lucy Blakstad on October 26th about the Carlos Ghosn case.
All quiet onthe Western front, on October 28th, Edward Berger from best-sellers by Erich Maria Remarque.
Young Royals, season 2, on November 1st
The Crown, season 5, on November 9th
The Wonder, on November 16th, by Sebastián Lelio, with Florence Pugh
You saison 4, Greg Berlanti, Sera Gamble. In 2023.
Mathilda, the musical, Matthew Warchus, on December 25th.
Wednesday Adams, Tim Burton, on November 22nd.
White Noise, Noah Baumbach. Adapted from novel by Don DeLillo with Adam Driver & Greta Gerwig, on December 30th.
Slumberland, Jason Momoa, on November 18th.
Best series & films as from October 26th 

on 
Prime Video
The Peripheral, now by Jonathan Nolan, Lisa Joy.
Classico, by Nathanaël Guedj & Adrien Piquet-Gauthier, as from October 28th.
A native of Marseilles has lost the Champions Cup. To get it back, he will have to pretend to be a Parisian within the capital.
My Policeman, Michael Grandage with Harry Styles, Emma Corrin (The Crown), on November 4th.
Run, sweetheart run, Shana Feste, on October 28th
The English, by Hugo Blick, with Emily Blunt, on November 11th.
Best series & films as from October 26th 

on Canal+
Marie-Antoinette, on October 31st, series by Deborah Davis, (The Favorite's screenwriter).
Nightmare Alley,  Guillermo del Toro, on November 2nd
Le secret de la cité perdue, by Aaron Nee & Adam Nee  with Sandra Bullock, Channing Tatum.On November 4th
Mood, (series)  on November 7th by  Nicôle Lecky, with Nicôle Lecky, Jordan Duvigneau, Mohammad Dalmar
Trigger point, on November 10th by Daniel Brierley with Vicky McClure (Lana Washington), Adrian Lester (Joel Nutkins)
Best series & films as from October 26th 

on Apple TV
Causeway, Lila Neugebauer, with Jennifer Lawrence & Brian Tyree Henry, on November 4th.
The Mosquito Coast, saison 2, on November 4th
Spirited, on November 18th, directed by  Sean Anders & written by Anders & John Morris. This is a modern adaptation of A Christmas Carol by Charles Dickens written in 1843.
Louis Armstrong, on October 28 , directed by Sacha Jenkins
The movie honors Armstrong's legacy as a founding father of jazz, one of the first internationally known and beloved stars, and a cultural ambassador of the United States.
It shows how Armstrong's own life spans the shift from the Civil War to the Civil Rights movement, and how he became a lightning rod figure in that turbulent era.
With the full support of the Louis Armstrong Educational Foundation, the filmmakers have access to a treasure trove of rare archival materials, including hundreds of hours of audio recordings, film footage, photographs, personal diaries, and a life's worth of ephemera for exclusive use in the first significant documentary dedicated entirely to his life.
Echo 3, (series) by Mark Boal, on November 23rd with Luke Evans & Michiel Huisman
Best series & films as from October 26th 

on Disney Plus
The old man, Jonathan Stein & Robert Levine avec Jeff Bridges (Dan Chase), John Lithgow (Harold Harper), now.
Disenchanted 2, Adam Shankman, on November 17th.
The Mandalorian, saison 3 (2023)
Avalonia, by Don Hall & Qui Nguyen, on November 23rd
Chippendale, by Robert Siegel, on January 11th, 2023
Willow, Jonathan Kasdan & Wendy Mericle, on November 30th.
The Little Mermaid 2, Rob Marshall, forecast on May 2023.
Best series & films as from October 26th 

on 

Lionsgate
Dangerous Liaisons, Harriet Warner ;Alice Englert, Nicholas Denton, Lesley Manville, on November 6th
The Serpent Queen, by Justin Haythe : now
An original historical drama that offers a contemporary twist on conventional storytelling to tell the story of Catherine de Medici's (Samantha Morton) rise to power. In the beginning of the series, Catherine's story unfolds through flashbacks as she defends her actions and passes on the lessons she has learned to her new servant, Rahima.
This is an adaptation of the British novel Catherine de Medici: Renaissance Queen of France by Leonie Frieda.