What films to watch as from October 12th
Your news as from October 12th
The White Lotus, season 2, Mike White, on October 30th
Tár,  with Cate Blanchett, by Todd Field, on February 22nd,  2023
Black Panther 2, by Ryan Coogler, on November 11th
The best movies since January 2022:
As Bestas, Rodrigo Sorogoyen (review below)
La nuit du 12, Dominik Moll (review below)
Holy Spider, Ali Abbasi (review below)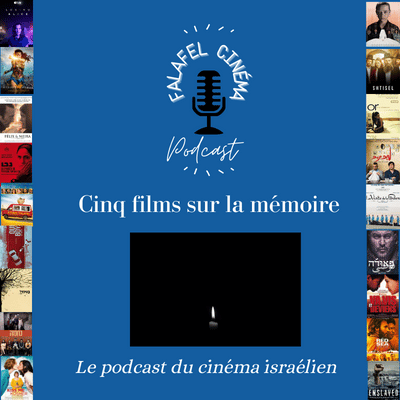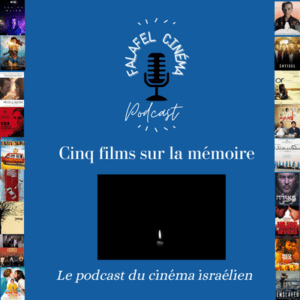 ALL YOU WANT TO KNOW ABOUT  FILMS & SERIES IN THEATERS & AT HOME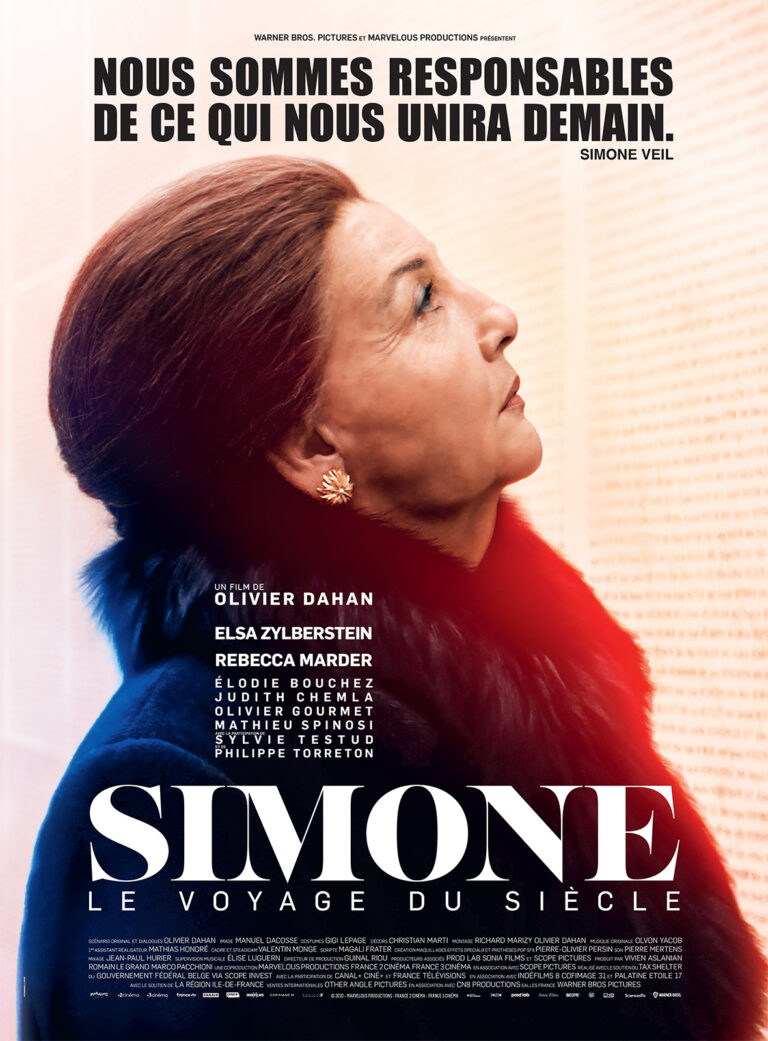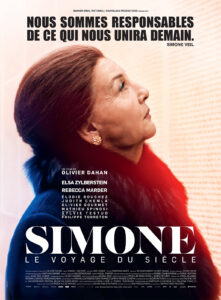 Simone Le Voyage du siècle, Olivier Dahan, today in your theaters
Synopsis
Simone Veil's life, her childhood, her political battles, her tragedies. The epic and intimate portrait of a woman with an extraordinary career who shook up her era by defending a humanist message that is still very much alive today.
About the film
Olivier Dahan has filmed portraits of women, the one of Édith Piaf with Marion Cotillard and Grâce de Monaco, played by Nicole Kidman.
This time, at the request of Elsa Zylberstein, he filmed the portrait of Simone Veil, one of French favorite personality.
Two actresses play Simone Veil: Rebecca Marder, who we have seen shine in the very good "Une jeune fille qui va bien" by Sandrine Kiberlain in the role of young Simone Veil, then Elsa Zylberstein, with makeup but unfortunately sometimes too much, sometimes her face is deformed or still too recognizable. She plays Simone Veil in her forties until the end of her life
Nothing is forgotten of her fights, nor of her life: abortion, the fate of prisoners in France and that of women's prisons, the Algerian prisoners repatriated to France, Europe, AIDS.
And we have also a quick passage in Israel in a kibbutz where she visits her son, a moment that one would think came out of "Hair" to recall her attachment to France.
Then, of course, there was her family: her mother, Yvonne, her father, André, her sisters, Denise, Madeleine (nicknamed Milou) and Jean. And the Shoah, and her friends Marceline Loridan-Ivens and Ginette Kolinka.
The director chose to alternate between past and present, with the voice of Elsa Zylberstein in voice-over, who, despite her courses to speak like Simone Veil, only succeeds when she shouts in her speeches. We can feel that the actress loves Simone Veil and wants to interpret her as best she can, but it doesn't work, except for a few moments.
Filming the camps is not improvised and here the melodrama is pushed to the extreme, what one criticized Spielberg in Schindler's List is a way too much. This part is probably the most unsuccessful of the film.
The music, very beautiful, is much too present, and the dialogues between Simone Veil, played by Elsa Zylberstein and her husband Antoine, played by Olivier Gourmet (who does not look at all like the young husband!) are too explicit and very didactic.
Rare strong moments are given by Rebecca Marder, and we don't understand why she didn't play Simone Veil throughout the film. The transition from one actress to the other doesn't work. 
Simone Veil wrote her biography. You should read it. 
Perhaps it would have been necessary to have more perspective, because the film is flat even after two hours and twenty minutes.
Despite all the good will in the world and the sincerity of Elsa Zylberstein, too much exhaustiveness weighs on the history of Simone Veil, this brilliant woman, visionary, and whose fights, feminism, Europe, anti-racism, humanism are still relevant.
With Elsa Zylberstein, Rebecca Marder, Élodie Bouchez, Judith Chemla, Olivier Gourmet, Mathieu Spinosi.
And also Sylvie Testud & Philippe Torreton.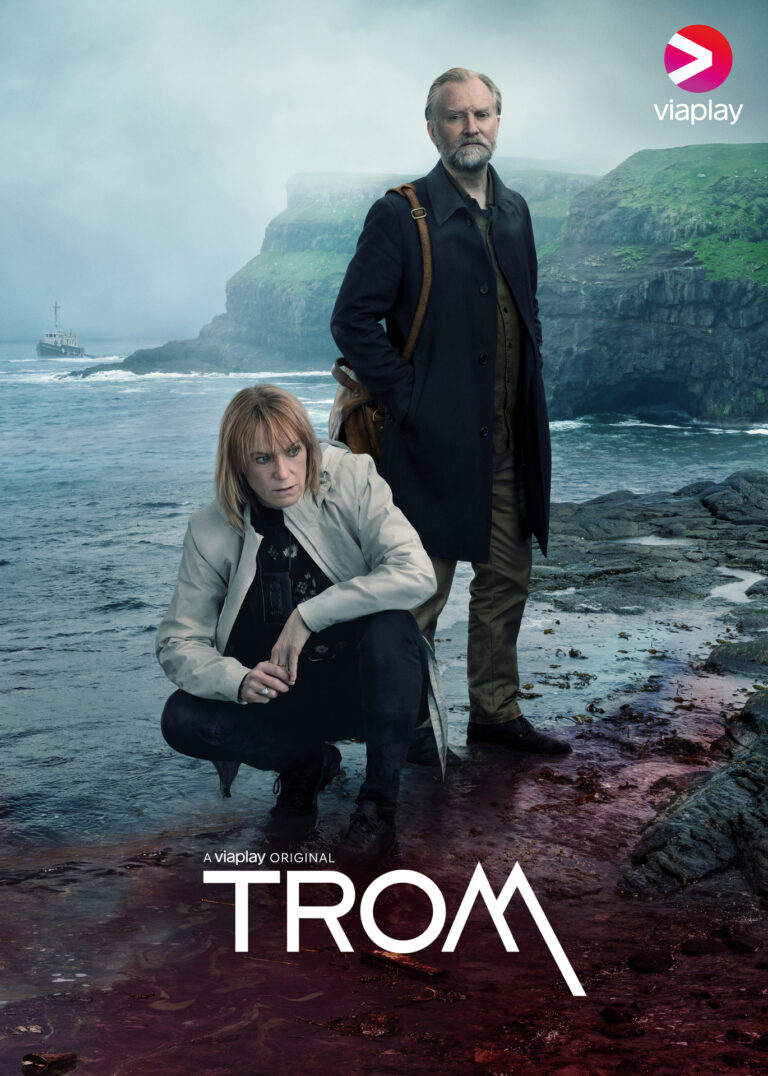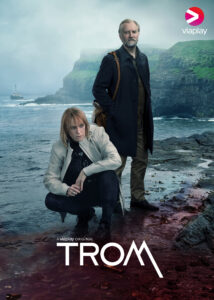 Trom – Torfinnur Jakupsson
Synopsis
Synopsis
On the Faroe Islands, an investigative journalist investigates the disappearance of an environmental activist. He will have to face a corrupt police and community. 
An island thriller mixing ecology and political pressure, the Scandinavian series "Trom, the cliffs, the wind and death" takes us into dark and jagged landscapes. 
The series
A total success.
Awarded  last June at the Monte-Carlo Television Festival and adapted from the novels of local author Jagvan Isaksen, "Trom" presents one of the local "specialties" as a backdrop: whaling…
Investigative journalism, ecological commitment, corruption, so many subjects are tackled in this series carried by a brilliant cast and which also asks us this question: what would we do to protect our child?
Currently on Arte.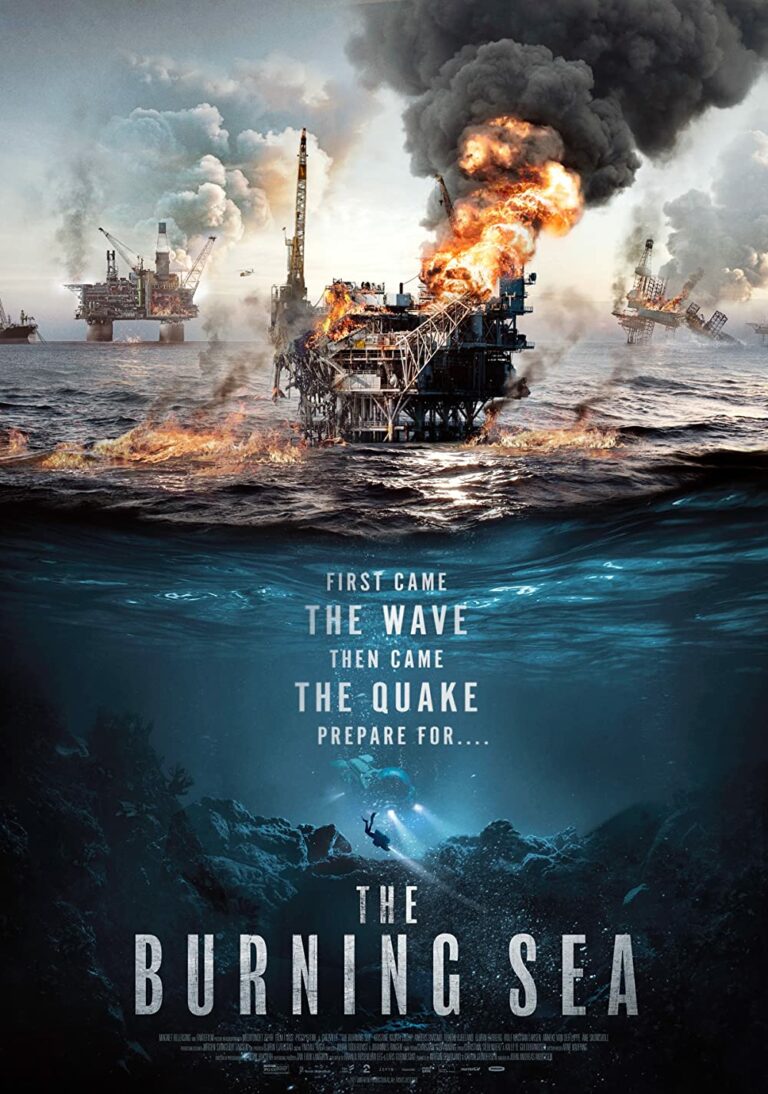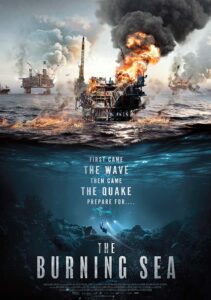 The North Sea by John Andreas Andersen
Synopsis
Norway 1969, the world's largest oil field, Ekofisk, is discovered in the North Sea. Years of drilling and financial gain have led to a mile-long crack in the ocean floor. 
When an earthquake causes one of the hundreds of platforms to disappear into the ocean, Sofia (Kristine Kujath Thorp), a submarine operator, is called in to search for survivors. 
The film
Thrilling! The North Sea tackles oil rigs and when accidents happen, their consequences on our environment.
But it's not just about that. It is about personal and political commitment, courage and love.
This thrilling film will keep you on the edge of your seat until the end. Do not miss it under any circumstances!
Currently on Canal Plus.
FILMS TO WATCH IN YOUR MOVIE THEATERS AS FROM OCTOBER 12TH
This week:
L'Innocent, Louis Garrel
With Roschdy Zem, Anouk Grinberg, Noémie Merlant
When Abel learns that his mother Sylvie, in her sixties, is about to get married to a man in prison, he panics. Supported by Clémence, his best friend, he does everything he can to protect her. But the meeting with Michel, his new father-in-law, could well offer Abel new perspectives…
Butterfly Vision, Maksym Nakonechnyi
Lilia, an aerial reconnaissance specialist, returns to her family in Ukraine after several months in prison in the Donbass. The trauma of captivity torments her and resurfaces in the form of visions. But she refuses to see herself as a victim and fights to free herself.
Pénélope, mon amour, Claire Doyon
For 18 years I have been filming Penelope, a young adult with autism. One day I opened the closet that contained DV tapes and Super 8 reels. It almost made my eyes pop out. I had to gather all these images. Pénélope mon amour traces the journey of a mother and her daughter through the years.
Le Petit Nicolas – Qu'est-ce qu'on attend pour être heureux ? Amandine Fredon, Benjamin Massoubre
With Laurent Lafitte, Alain Chabat, Simon Faliu
Leaning over a large white sheet of paper, Sempé and Goscinny bring to life a laughing and mischievous little boy, Little Nicholas. As the story unfolds, the boy slips into the workshop of his creators, and challenges them with wit.
Les Harkis, Philippe Faucon
With Théo Cholbi, Mohamed El Amine Mouffok, Pierre Lottin
At the end of the 1950s and the beginning of the 1960s, the Algerian war is still going on. Salah, Kaddour and other young Algerians without resources join the French army as harkis. At their head, Lieutenant Pascal. The outcome of the conflict suggests that Algeria's independence will soon be achieved.
Aya, Simon Coulibaly Gillard
With Marie-Josée Kokora, Patricia Egnabayou, Junior Asse
Lahou, Ivory Coast. Aya grows up carefree with her mother. Intimately linked to her island, the young girl sees her bearings collapse when she learns that her paradise is doomed to disappear under the waters. As the waves threaten her home, Aya makes a decision: Lahou is her island; she will not leave it.
Halloween Ends, David Gordon Green
With Jamie Lee Curtis, Will Patton, Kyle Richards
Four years after the events of Halloween Kills, Laurie is now living with her granddaughter Allyson and finishing her memoirs. Michael Myers has not been around lately…
Movies to come (and we are looking forward to it):
Hallellujah, les mots de Leonard Cohen, Dan Geller & Dayna Goldfine on October 19th
The Last of Us, Craig Mazin & Neil Druckmann
Amsterdam, on November 1st, by David O. Russell
With Christian Bale, Margot Robbie, John David Washington in first roles but also Chris Rock, Anya Taylor-Joy, Zoe Saldana, Mike Myers, Michael Shannon, Taylor Swift, Rami Malek & Robert de Niro.
Armageddon Time, on November 9th, by James Gray
Swing rendez-vous, by Gérome Barry
The Idol 
Created by Abel "the Weeknd" Tesfaye, Reza Fahim, and Sam Levinson for HBO.
She said, Maria Schrader, with Carrey Mulligan, Zoe Kazan, on November 18th
Houria, Mounia Meddour
The patient official, Joel Fields and Joe Weisberg
God's creature, Saela Davis & Anna Rose Holmer , with Emily Watson, Paul Mescal, & Aisling Franciosi
The Son, Florion Zeller
WEEKLY TIPS & OPINIONS ABOUT MOVIES 
BY  MOVIE DIRECTORS,  WRITERS, SCREENWRITERS, DIRECTORS, COMPOSERS…
Dumb Little Writing Tricks That Work: Adopt a Different Writing Persona  by Scott Myers
What makes a movie a big budget and a small budget?  by Scott Myers 
TV PROGRAM AS FROM OCTOBER 12th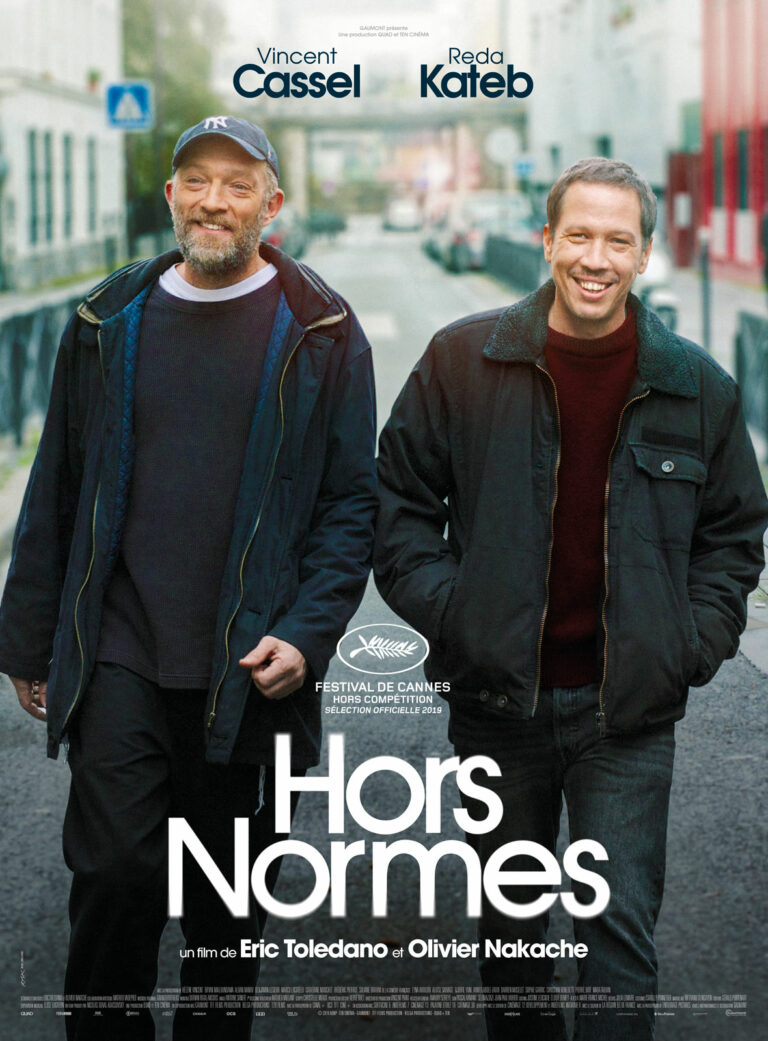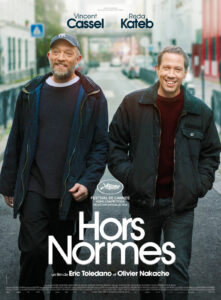 Mercredi – Wednesday
Arte : Un divan à Tunis
Jeudi – Thursday
Arte : Les Falaises, le vent et la mort
Canal Plus : The Staircase (série)
Friday – Vendredi
Arte : Ondine – Review here
France 5 : Big Fish
Sunday – Dimanche
Arte : Légendes d'automne
TF1 : Hors Normes : review here
TF1 Series : Seven
Monday – Lundi
Arte : Roubaix, une lumière
France 3 : Il était une fois dans l'Ouest
Tuesday – Mardi
Canal Plus : En Corps
LCP : documentaire sur le génocide des Ouïgour
Wednesday – Mercredi
TMC: Le dîner de cons
5. 

BEST DOCUMENTARIES, FILMS & SERIES AS FROM OCTOBER 12th ON ARTE
George Orwell, Aldous Huxley: "1984" or "Brave New World"? Philippe Calderon Caroline Benarrosh
Crossed history of George Orwell and Aldous Huxley, the authors of two great novels of anticipation, "1984" and "Brave New World". Written more than 70 years ago, these two novels find an extraordinary echo in our societies today: alternative facts, fake news, ultra-surveillance… Orwell and Huxley seem to have imagined all the drifts of our societies. 
CYCLE HOLLYWOOD STARS
Marilyn Monroe, Brad Pitt, Jamie Lee Curtis, Denzel Washington, Sean Connery and Clint Eastwood through six never-before-seen documentary portraits, offered with five feature films, ARTE goes on a journey to meet the extraordinary destinies of Anglo-Saxon cinema.
16/10 BRAD PITT
20:50 Légendes d'automne
23h and on arte.tv from 9/10 to 14/11 Brad Pitt, the revenge of a blond
23/10 DENZEL WASHINGTON
20:50 USS Alabama
22:50 and on arte.tv from 16/10 to 20/01 Denzel Washington: an American model
28/10 JAMIE LEE CURTIS
22:25 and on arte.tv from 21/10 to 25/04 Jamie Lee Curtis, a cry for freedom in Hollywood
30/10 SEAN CONNERY
20h50 No spring for Marnie
22h55 and on arte.tv from 23/10 to 28/12 Sean Connery vs James Bond
On 20/11 CLINT EASTWOOD
20h50 Sierra Torride
22h45 and on arte.tv from 13/11 to 19/03 Clint Eastwood, the last legend.
FILMS FROM OCTOBER 12th
The red tent
With an international cast (Sean Connery, Peter Finch, Claudia Cardinale…) and a powerful lyricism, the Soviet director of "When the storks go by", Mikhaïl Kalatozov, reconstitutes the tragic polar expedition led by the Italian Umberto Nobile in 1928.
ChainedLove Trilogy
Accused of sexually assaulting a minor, Rashi loses his footing as he watches his professional life and his relationship slip away… The first part of the "Love Trilogy" by Israeli director Yaron Shani, which also includes "Beloved" and "Stripped", is a shockingly realistic film.
The Wild Goose Lake
A gangster in search of redemption, target of a manhunt, crosses the path of a prostitute with uncertain intentions… By Chinese director Diao Yinan ("Black Coal"), a sumptuous film noir with virtuoso direction, between homage to the classics, violence and contemplation.
Series as from October 12th
Pure, by Kirstie Swain with Charly Clive (Marnie), Joe Cole (Charlie). 
A young woman of ordinary appearance, Marnie suffers from an obsessive-compulsive disorder called "Pure O" which spoils her life: in any circumstances – at the doctor's, in the subway, at the office – her brain is assailed by uncontrollable sexual thoughts. A funny and daring English series, carried by young actors, all excellent.
Trom – The Cliffs, the Wind and Death
Awarded last June at the Monte-Carlo Television Festival, created by Torfinnur Jakupsson. With Maria Rich, Olaf Johannessen, Gunnva Zachariasen, and Sissal Drews Hjaltalin.
Based on the novels of local author Jagvan Isaksen, "Trom" is based on one of the local "specialties": hunting whales….
On the Faroe Islands, an investigative journalist investigates the disappearance of an environmental activist. He will have to face a corrupt police and community. An island thriller mixing ecology and political pressure, the Scandinavian series "Trom, the cliffs, the wind and death" takes us into dark and torn landscapes. 
Best series & films as from October 12th 

on 

Netflix
The Watcher (series), on October 13th by Ryan Murphy et Ian Brennan
About Spotify : The Playlist, Per-Olav Sørensen  (Home for Christmas), on October 13th
And : The Wonder, on November 16th, by Sebastián Lelio, with Florence Pugh
You saison 4, Greg Berlanti, Sera Gamble.
Mathilda, the musical, Matthew Warchus
Wednesday Adams, Tim Burton
Cabinet of curiosity, Guillermo del Toro, on October 25
Best series & films as from October 12th 

on 
Prime Video
The Peripheral, on October 21st, by Jonathan Nolan, Lisa Joy.
My Policeman, Michael Grandage with Harry Styles, Emma Corrin (The Crown), on November 4th.
Orelsan, montre jamais ça à personne, partie 2, on October 13th
Run, sweetheart run, Shana Feste, on October 28th
Best series & films as from October 12th 

on Canal+
Un autre monde, Stéphane brisé, on October 11th
The Staircase, on October 13th, by Antonio Campos
En corps, by Cédric Klapish, on October 18th
The Batman, Matt Reeves, on October 14th
Best series & films as from October 12th 

on Apple TV
Shantaram, Steve Lightfoot,on October 14th
Causeway, Lila Neugebauer, with Jennifer Lawrence & Brian Tyree Henry, on November 4th.
Raymond & Ray, Charles Bradley, on October 21st
Best series & films as from October 12th 

on Disney Plus
The old man, Jonathan Stein & Robert Levine avec Jeff Bridges (Dan Chase), John Lithgow (Harold Harper), now.
Disenchanted 2, Adam Shankman, on November 24th.
The Mandalorian, saison 3 (2023)
Willow, Jonathan Kasdan & Wendy Mericle, on November 30th.
The Little Mermaid 2, Rob Marshall, forecast on May 2023.
Best series & films as from October 12th 

on 

Lionsgate
Dangerous Liaisons, Harriet Warner ;Alice Englert, Nicholas Denton, Lesley Manville , November 6th
The Serpent Queen, by Justin Haythe : now
An original historical drama that offers a contemporary twist on conventional storytelling to tell the story of Catherine de Medici's (Samantha Morton) rise to power. In the beginning of the series, Catherine's story unfolds through flashbacks as she defends her actions and passes on the lessons she has learned to her new servant, Rahima.
This is an adaptation of the British novel Catherine de Medici: Renaissance Queen of France by Leonie Frieda.