What films to watch as from September 21st
Your news as from September 21st
Whitney Houston,  Kasi Lemmon I wanna dance with somebody
With Naomi Ackie, expected on December 21st.
Damien Chazelle next movie "Babylon"
The best movies since January 2022:
As Bestas, Rodrigo Sorogoyen (review below)
La nuit du 12, Dominik Moll (review below)
Holy Spider, Ali Abbasi (review below)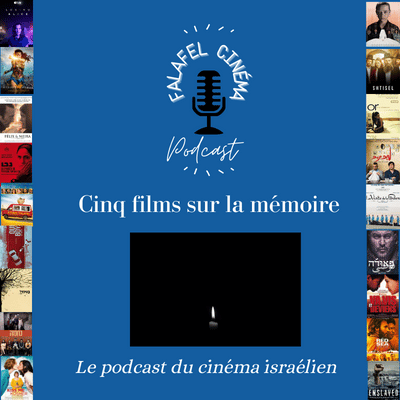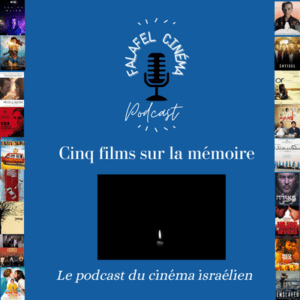 ALL YOU WANT TO KNOW ABOUT  FILMS & SERIES IN THEATERS & AT HOME

LES ENFANTS DES AUTRES, Rebecca ZLOTOWSKI
Synopsis
Rachel is 40 years old and has no children. She loves her life: her high school students, her friends, her exes, her guitar lessons. When she falls in love with Ali, she becomes attached to Leila, her 4 year old daughter. She tucks her in, cares for her, and loves her as her own.
But loving other people's children is a risk to take…
What is it to be a woman today?
Tick, tock, tick, tock… To be a woman is to have children? Despite what our patriarchal societies, generation after generation, would have us believe, a woman can exist without children.
Rebecca Zlotowski, through her heroine, Rachel, played by Virginie Éfira, (currently starring in Alice Winocour's "Revoir Paris", read my last week's review), challenges us on female identity.
While she was reading Romain Gary's novel "Beyond this limit your ticket is no longer valid" during the confinement, she made the connection with her body.
The director likes to film them, to sublimate them. But women's bodies, at least for those who can, have a limited life span regarding pregnancy. Men, on the other hand, can have children at any age.
Rebecca Zlotowski also talks to us about a subject that is almost taboo because it is rarely tackled in the cinema (My Best Enemy by Chris Columbus, Another Woman by Woody Allen), that of mothers-in-law.
Rachel is attached to Simon's daughter and yet what can she do the day they separate? She can do nothing. These relationships formed with a child must end, permanently.
The cliché of the mean and jealous stepmother is shattered by Rachel's character and we easily question the tales written by men, read in our childhood.
The director said: "This film is also a love letter to women who do not have children", and relieves the guilt of women subjected to a social pressure still as strong as ever to "have children".
In theaters today.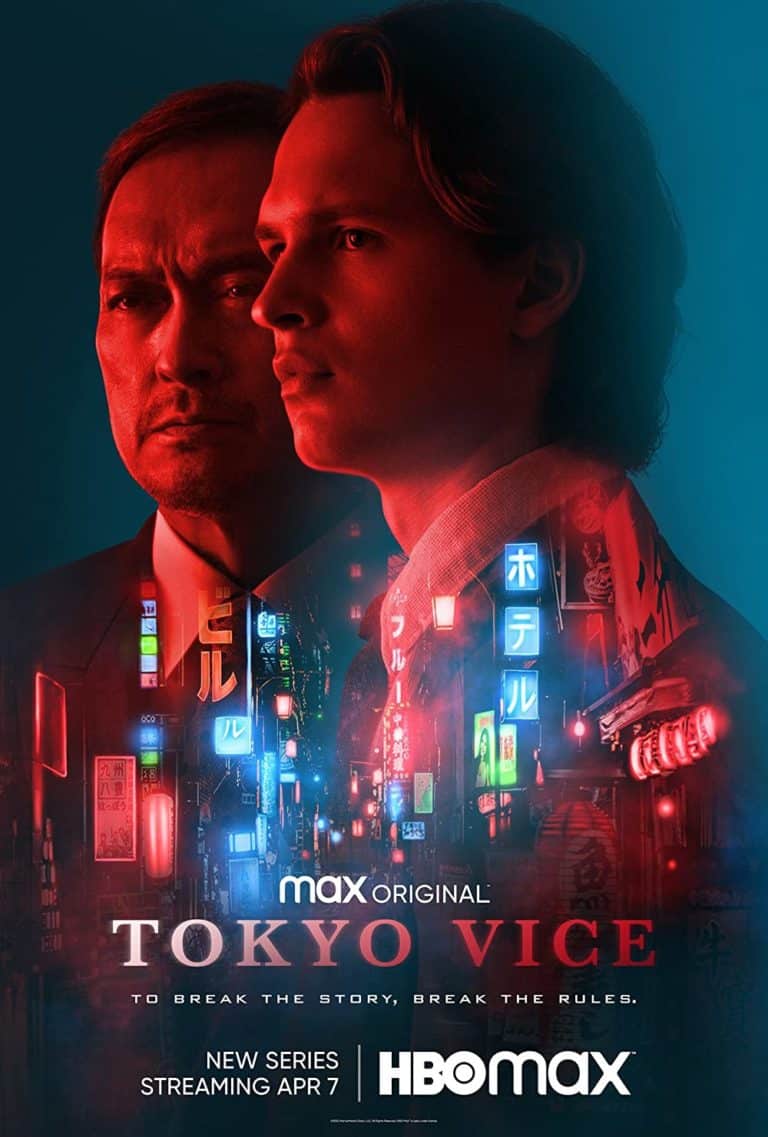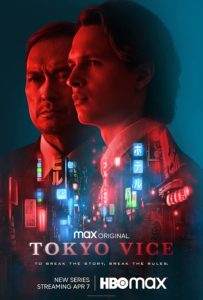 Tokyo Vice, J. T. Rogers
Synopsis
In the 1990s, Jake Adelstein, an American journalist from Missouri, moves to Tokyo and manages to get a job at a major daily newspaper.
As a reporter, he meets Hiroto Katagiri, a detective from the Tokyo Metropolitan Police Department who fights organized crime.
He acts as a mentor and father figure for Adelstein, who is particularly interested in the world of the yakuza.
Adelstein also crosses paths with Samantha, an American expatriate who earns her living as a hostess at a club in the Kabukichō district, and Sato, a yakuza whose clan controls the club.
Information at all cost
Japan fascinates or frightens, but little is known about it in our Western societies.
Tokyo Vice tells the story of the first foreign reporter for Tokyo's top daily newspaper, Meisho Shibun.
The actor Ansel Elgort, discovered in Baby Driver and West Side Story, wonderfully embodies pugnacity, innocence and unawareness. He learned Japanese for several months until he was comfortable with the language. 1m93, his game reminds a little that of Adam Driver, in any case, his talent, it is certain.
The Japanese and American secondary characters play remarkably well. The plot, between crime, mafia and gang warfare, takes us to the heart of a different civilization, where because of its specific geography, an island, and its history, the culture is marked by a sense of honor, sometimes to the point of extremism.
Jake who likes to shake up the codes and does everything to become the best journalist in the world. He not only wants to, as his father used to say, "Increase the knowledge of the world a little more every day". But at what cost?
I invite you to discover this fascinating series.
Created by J. T. Rogers, Tokyo Vice is based on the 2009 autobiography of investigative journalist Jake Adelstein: Tokyo Vice: An American Reporter on the Police Beat in Japan, the first foreign journalist hired by the Japanese daily Yomiuri shinbun.
Executive producer Michael Mann, director of "Heat", among others, directed the first episode.
One episode every Thursday. Two episodes are available on Canal Plus.
ON CANAL PLUS AND OCS. Thrilling!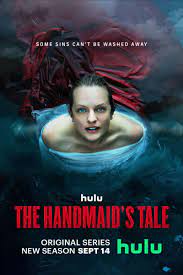 The Handmaid's Tale, Bruce Miller (5th season)
A strange feeling came over me when I watched the fifth season of The Handmaid's Tale.
The year is 2022 and the world's leading power has banned abortion.
Sad and catastrophic reality, of an unheard of violence.
In this 5th season (beware of spoilers from previous seasons), June (Elisabeth Moss) is once again tormented.
Refugee in Toronto where she has found her husband, her best friend and her second daughter, June can't stop thinking about the past and her eldest daughter, Hannah, captured and offered to a childless couple. Her daughter is still in Gilead, and June can't wait to get her revenge.
After Waterford, she wants at all costs to eliminate his wife, Serena, the couple who raped and martyred him for years. But everything becomes complicated. Serena wants to have June executed and goes to Guilead where she intends to give her husband a proper funeral.
Always as strong, terrifying, the series created by Bruce Miller and adapted from the novel by Margaret Atwood does not weaken.
Elisabeth Moss's acting, more interior than ever, makes June's character more credible than ever. Violence against women knows no bounds and The Handmaid's Tale is here to remind us, if we had ever forgotten.
ON CANAL PLUS & OCS.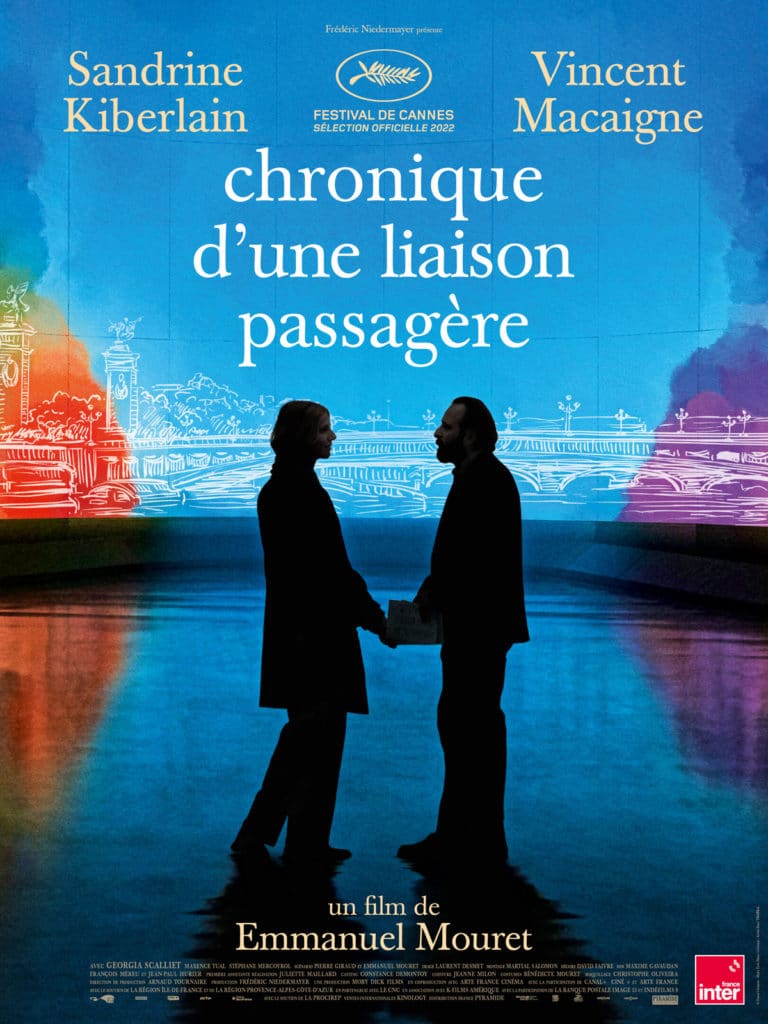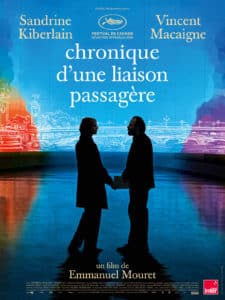 Chronique d'une liaison passagère, Emmanuel Mouret
Synopsis
A single mother and a married man become lovers. Committed to seeing each other only for pleasure and to having no feelings of love, they are more and more surprised by their budding complicity.
What is a couple?
In Emmanuel Mouret's film, the question of a couple does not arise. The man gives himself the right to be unfaithful since his mistress has no problem with it and, above all, she gives him permission. "Do you love your wife? Yes. So you don't cheat on her!" his mistress tells him.
Charlotte wants to have a  light relationship and so does Simon. At the beginning everything goes well. Except that feelings get in the way. Everything is still shown from a male point of view. The woman only exists to please the man and it is only when the man does not live up to her feelings that she turns to a woman. It is a choice by default and bisexuality is suffered, not desired.
The character of Charlotte is presented as superficial and the man, deeper, reflects and poses as a victim of a mistress who wants a real relationship. All this, knowing that he remains married and father of two children. But these people do not exist, we never see them on the screen, they are part of a separate universe, that of the married man.  Simon admits that he can only be himself with his mistress.  Putting men's words in women's mouths is very convenient but it is no longer credible.
So many clichés and retrograde points of view make this film a failed comedy despite the very good acting of Sandrine Kiberlain and Vincent Macaigne. Some shots remind us of certain scenes from Woody Allen's films or Rob Reiner's "When Harry met Sally" but instead of reinforcing this comedy, the film is unbalanced by endless explanatory dialogues.
Now in theaters. Best moments are in the trailer.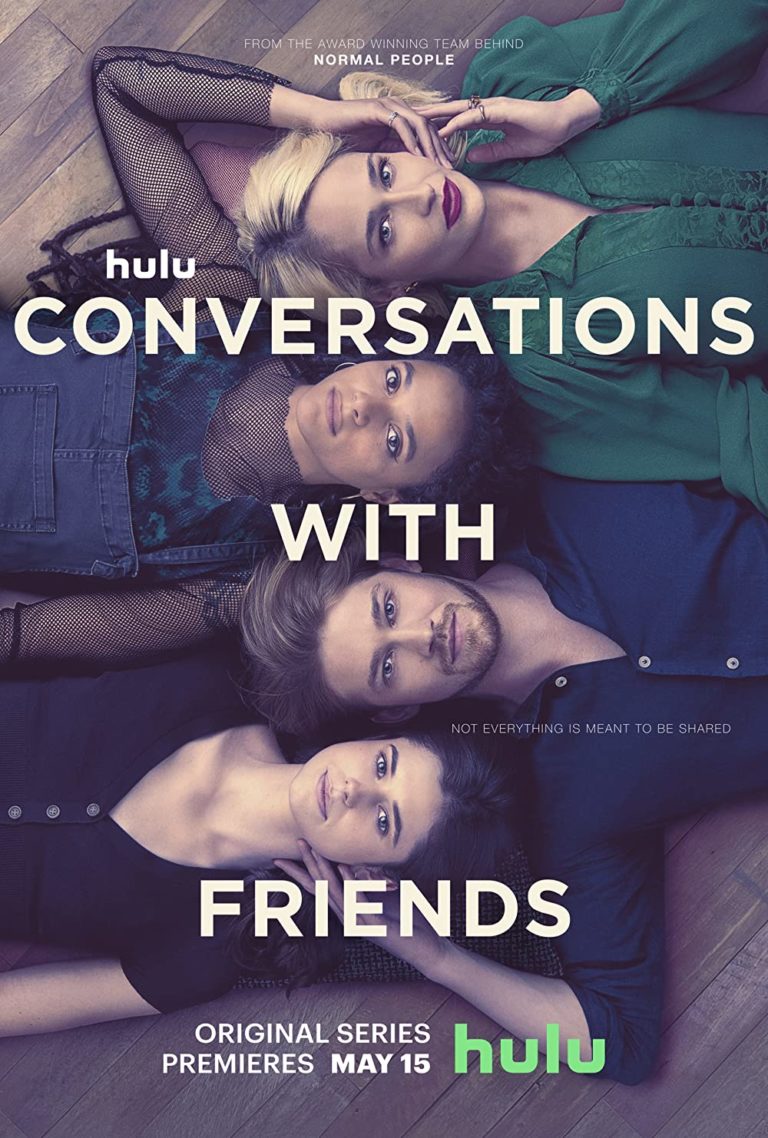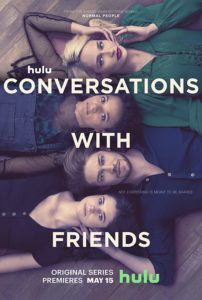 Conversations with friends, Lenny Abrahamson et Leanne Welham
Synopsis
Bobbi and Frances are two Dublin students who divide their lives between university literature classes and poetry readings in bars around the city.
One night, these former lovers turned best friends meet Melissa and Nick, a couple of attractive thirty-somethings.
The four of them will mix and match intimate relationships, while trying to find their own way.
The series
Adapted from the 2017 novel of the same name by Irish author Sally Rooney, the author of "Normal People," Conversations with Friends is exactly the opposite of Emmanuel Mouret's film.
Here, everything is subtle. Over twelve episodes, we follow the torments of Frances and Bobbi, fascinated by this couple.
Does the couple exist? The question here is really asked. Frances is in love with Nick, much older, but also married and madly in love with her. Bobbi is attracted to his wife, Melissa, a writer, and whom Frances envies deep down.
What is it to live when you want to dedicate your life to creation? Nick is an actor, Frances writes poetry, Bobbi does stand-up comedy with her but wonders about everything.
The relationship between Frances and Nick is at the heart of the series. Intelligently, it is shown to us that nothing is simple in a relationship with two especially when both love other people too. More than the couple it is the "spontaneous commitment" as Francis says so well that counts. But is it so simple to live? No. Because we have always been conditioned to live as a couple, to perpetuate society, to have children, and finally all this weight has ended up on the woman.
The desire for children, endometriosis, gender and racism, parental divorce, all these subjects are gradually addressed through the characters of Frances and Bobbi, two young women who are fighting to succeed in their studies but who are plagued by permanent anxieties.
Different from "Normal People", also very successful, I preferred this series because it mixes generations and whatever the age, we always suffer for love. Eroticism is also always present, filmed in a beautiful and raw form.
The casting is brilliant. Alison Oliver as Frances, Joe Alwyn as Nick, Jemima Kirke as Melissa and Sasha Lane as Bobbi form a perfect quartet, probably renewed for a second season.
Currently on Canal Plus.
​
FILMS TO WATCH IN YOUR MOVIE THEATERS AS FROM SEPTEMBER 21st
This week:
Une belle course, Christian Carion, on September 21st
Don't worry Darling, Olivia Wilde, on September 21st
Une belle course, Christian Carion
Avec Line Renaud, Dany Boon, Alice Isaaz
Madeleine, 92 ans, appelle un taxi pour rejoindre la maison de retraite où elle doit vivre désormais. Elle demande à Charles, un chauffeur un peu désabusé, de passer par les lieux qui ont compté dans sa vie, pour les revoir une dernière fois.
Don't worry Darling, Olivia Wilde
A chronicle of a remote California desert community in the 1950s, where a housewife's life is turned upside down.
Avatar,  James Cameron
Starring Sam Worthington, Zoe Saldana, Sigourney Weaver
On the distant planet of Pandora, Jake Sully, a reluctant hero, embarks on a quest for redemption, discovery, and unexpected love, the outcome of which will be a heroic battle to save an entire civilization.
Moonage Daydream, Brett Morgen
With David Bowie
An immersion into the visual and musical art of David Bowie.
Libre Garance!, Lisa Diaz
It's the summer of 1982. Garance is eleven years old and lives in a remote hamlet in the Cevennes where her parents are trying to lead an alternative life. When two Italian activists rob a bank in the area, things go wrong. This event turns Garance and her family's life upside down.
Juste sous vos yeux, Hong Sang-Soo
With Hye-Young Lee, Yunhee Cho, Hae-hyo Kwon
Sangok, an actress who has been out of the limelight for years, meets a famous director who offers her a role in his next film. Despite her desire to return to the limelight, the grave secret she harbors makes her hesitant
Les Secrets de mon père, Véra Belmont
With Michèle Bernier, Jacques Gamblin, Arthur Dupont
FROM 8 YEARS OLD
In the 1960s, in Belgium, Michel and his brother Charly live a happy childhood in their Jewish family. Their father, quiet and discreet, does not reveal anything about his past. The two brothers imagine him as a great adventurer, pirate or treasure hunter… But what is he hiding?
140 km à l'ouest du paradis, Céline Rouzet
In the heart of Papua New Guinea, the Highlands attract tourists eager for exoticism and foreign oil companies. It is there that tribes paid to dance gather every year. It is also where, far from the public eye, a Huli family and their clan have given up their land to ExxonMobil, dreaming of modernity.
La Dernière nuit de Lise Broholm, Tea Lindeburg
With Flora Ofelia Hofman Lindahl, Ida Cæcilie Rasmussen, Thure Lindhardt
Danish countryside, end of the 19th century. Lise, the eldest daughter of a Lutheran family, dreams of emancipation. But when her mother is about to give birth, the young girl sees her life change in a single night.
Movies to come (and we are looking forward to it):
Amsterdam, on November 1st, by David O. Russell
With Christian Bale, Margot Robbie, John David Washington in first roles but also Chris Rock, Anya Taylor-Joy, Zoe Saldana, Mike Myers, Michael Shannon, Taylor Swift, Rami Malek & Robert de Niro.
Armageddon Time, on November 9th, by James Gray
Swing rendez-vous, by Gérome Barry
The Idol 
Created by Abel "the Weeknd" Tesfaye, Reza Fahim, and Sam Levinson for HBO.
Lily-Rose Depp and Tesfaye are set to star in the leading roles, with Troye Sivan, Debby Ryan, Rachel Sennott, Jennie Kim, Steve Zissis, Hari Nef, and Juliebeth Gonzalez appearing as supporting characters.
She said, Maria Schrader, with Carrey Mulligan, Zoe Kazan, on November 18th
Houria, Mounia Meddour
The woman king, Gina Prince-Bythewood      
Simone Le Voyage du siècle, Olivier Dahan  
With  Elsa Zylberstein, Rebecca Marder, Élodie Bouchez, Judith Chemla, Olivier Gourmet, Mathieu Spinosi. And also Sylvie Testud & Philippe Torreton.
The patient official, Joel Fields and Joe Weisberg
Black Panther : Wakanda Forever, Ryan Coogler, on November 9th
God's creature, Saela Davis & Anna Rose Holmer , with Emily Watson, Paul Mescal, & Aisling Franciosi
The Son, Florion Zeller
WEEKLY TIPS & OPINIONS ABOUT MOVIES 
BY  MOVIE DIRECTORS,  WRITERS, SCREENWRITERS, DIRECTORS, COMPOSERS…
Classic Movies (1930s-1990s). As selected and analyzed by  by Scott Myers 
Sundays with Sidney Lumet's "Making Movies"  by Scott Myers 
TV PROGRAM AS FROM SEPTEMBER 21st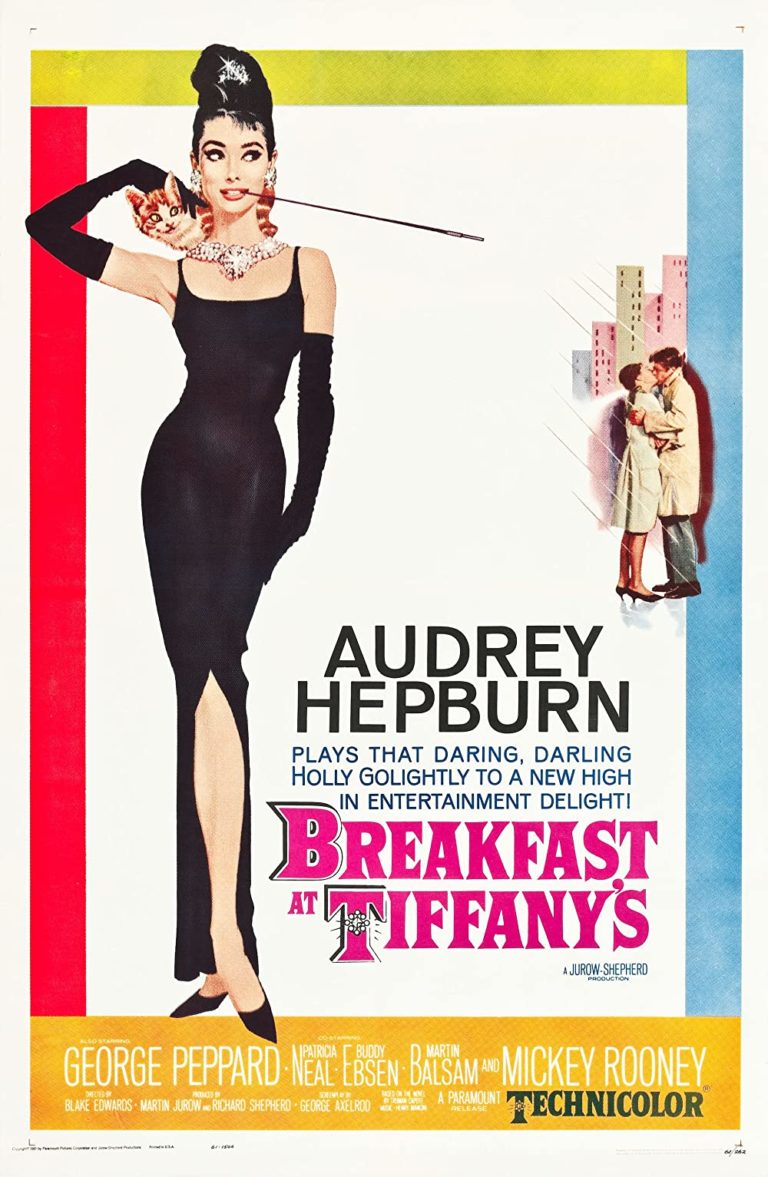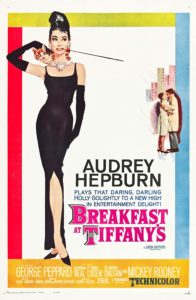 Mercredi – Wednesday
Canal Plus : Cry Macho
Arte : Marguerite
Jeudi – Thursday
Arte : Les Papillons Noirs
Canal Plus : Tokyo Vice (série)
Friday – Vendredi
Arte : Une jeune fille disparaît
TF1 series : Jurassic Park
Sunday – Dimanche
Arte : La Chute
C8 : Quai des Orfèvres
France 2 : Sage Femme
Monday – Lundi
Arte : Diamants sur canapé
Wednesday – Mercredi
Canal Plus : The North Sea
Arte : Adolescentes
5. 

BEST DOCUMENTARIES, FILMS & SERIES AS FROM SEPTEMBER 21st ON ARTE
Documentary as from September 21st
Spice Girls, Girl Power, Vari Innes & Alice McMahon-Major
Between media explosion and emancipatory conquest, a journey to the heart of the Spice Girls whirlwind, which wrung out its performers but contributed to changing mentalities.
The myth of the perfect mother, Marion Priglinger
The ideal mother figure, like that of the woman, has undergone many variations over the centuries, but it has never ceased to exist.
How was this myth formed that still pursues today's mothers?
Nos continents, l'Afrique, Sigrun Laste et Raphael Wüstner
Spread over several latitudes, the African continent presents a wide variety of climates, and over the millennia, humans have deployed a wealth of ingenuity in their adaptation strategies to survive the extreme conditions of these territories.
Les années Super 8, Annie Ernaux talks on snippets of silent images edited by her son David, from family films of the 1970s. The chronicle of an era as well as a powerful story of female emancipation.
Series as From September 21st
Les Papillons Noirs
Adrien, a writer in need of inspiration, is hired by a mysterious retiree to write his memoirs. ⁠ The man tells him about his past as a serial killer and his passionate love story with Solange. ⁠ A relationship of fascination and rejection develops between Adrien and the former serial killer. ⁠ ⁠
Never seen before:
The writer Gabriel Katz has accepted the challenge offered to him by the directors of the new Arte series "Les Papillons noirs": to invent and write at full speed the detective story written by a major character in the scenario.
The book has just been released in bookstores and thus creates an unprecedented bridge between fiction and reality.⁠ ⁠
A passionate and bloody series with Niels Arestrup, Nicolas Duvauchelle, Axel Granberger & Alyzée Costes⁠ .
Films as from September 21st
"The Man from Istanbul", directed by Antonio Isasi-Isasmendi.⁠
⁠
In Istanbul, a nightlife adventurer investigates for the FBI in a kidnapping case. A hectic action film with a very sixties flavor. ⁠
Tony Mecenas, an American adventurer and notorious playboy of the Istanbul nightlife, owns a club where people get drunk on women and get rid of their money.
One night, young Kenny applies to join the strip club.
The undercover FBI agent makes Tony an offer: he knows the Istanbul underworld well and must help her find Professor Pendergast, a kidnapped nuclear scientist for whom the Americans paid a million dollar ransom, before realizing that they had been duped. ⁠
⁠
Best series & films as from September 21st 

on 

Netflix
Dahmer, Ryan Murphy & Ian Brennan, on September 21st (series).
Les filles du dernier rang, on September 23rd  by Daniel Sánchez Arévalo with Javier Rey (David), Maria Rodríguez Soto (Carol).
Athena, Romain Gavras, on September 23rd.
 A jazzman blues, Tyler Perry, on September 23
Blonde, with Ana de Armas by Andrew Dominik. On September 28th
Mathilda, the musical, Matthew Warchus
Wednesday Adams, Tim Burton
Cabinet of curiosity, Guillermo del Toro, on October 25
Best series & films as from September 21st 

on 
Prime Video
The Peripheral, on October 21st, by Jonathan Nolan, Lisa Joy.
Darknet sur mer, on October 7th, by Remy Four & Julien War.
My Policeman, Michael Grandage with Harry Styles, Emma Corrin (The Crown), on November 4th.
Best series & films as from September 21st 

on Canal+
61street saison 1, Peter Moffat, on September 25th.
​
Best series & films as from September 21st 

on Apple TV
Five Days of Memorial, now, John Ridley et Carlton Cuse avec Vera Farmiga (Dr. Anna Pou), Adepero Oduye (Karen Wynn).
The Greatest Beer Run Ever, Peter Farrelly, Brian Currie and Pete Jones, on September 31st.
Gutsy, Hillary Clinton and Chelsea Clinton, now.
Sidney, produced by Oprah Winfrey& directed by Reginald Hudlin, on September 23rd.
Best series & films as from September 21st 

on Disney Plus
Hocus Pocus 2, Kenneth John Ortega, on September 30th.
Disenchanted 2, Adam Shankman, on November 24th.
The Mandalorian, saison 3 (2023)
Andor, created by Tony Gilroy- With Fiona Shaw, Forest Whitaker, Stellan Skarsgård
12 episodes, shot in live action, the first three of which will be released on September 21.
Rogue One prequel focusing on the character of Cassian Andor (Diego Luna).
Five years before the perilous mission to the tropical planet Scarif, Cassian Andor participates as a spy in the early days of the resistance against the Galactic Empire, within the Rebel Alliance.
Willow, Jonathan Kasdan & Wendy Mericle, on November 30th.
The Little Mermaid 2, Rob Marshall, forecast on May 2023.
Best series & films as from September 21st 

on Starzplay
Queer as folk, by Stephen Dunn, now.
The Serpent Queen, by Justin Haythe : now
An original historical drama that offers a contemporary twist on conventional storytelling to tell the story of Catherine de Medici's (Samantha Morton) rise to power. In the beginning of the series, Catherine's story unfolds through flashbacks as she defends her actions and passes on the lessons she has learned to her new servant, Rahima.
At age 14, young orphan Catherine marries into the 16th century French court. Despite her status as a commoner, her uncle, Pope Clement has negotiated a substantial dowry and geopolitical alliance in exchange for the union, and with it, the expectation of many heirs. However, on her wedding night, Catherine discovers that her husband is in love with Diane de Poitiers, a beautiful lady-in-waiting twice her age.
This is an adaptation of the British novel Catherine de Medici: Renaissance Queen of France by Leonie Frieda.