What films to watch as from July 27th
Your news and films as from July 27th:
Netflix to open Venice Film Festival with Noah Baumbach's White Noise

 
Adaptation of the novel by Don DeLillo, with Greta Gerwig, with whom he also co-wrote Barbie, Adam Driver, Jodie Turner-Smith, Don Cheadle, Raffey Cassidy, Sam and May Nivola.
Andrew Dominik will also show Blonde, his biopic of Marilyn Monroe (adapted from the book by Joyce Carol Oates), Alejandro Gonzalez Inarritu is expected to show Bardo, and Romain Gavras is expected to screen his new film Athena.
Documentary event dedicated to David Bowie, "Moonage Daydream" directed by Brett Morgen imagined as a visual and sound dive into the abundant work of the British artist will be shown, from September 16, in theaters and in its IMAX version.
Your summer five blockbusters :
Bullet Train by David Leich, on August 3rd
Synopsis: Five hitmen find themselves on a high-speed train traveling between Tokyo and Morioka, making very few stops. The five criminals discover that they are all connected by their mission, wonder who will make it out alive and wonder what awaits them at the arrival station.
Nope by Jordan Peele,with Daniel Kaluuya, Keke Palmer, Steven Yeun on August 10th
Synopsis: The janitors of a California ranch encounter a mysterious force that affects human and animal behavior.
Vesper chronicles, by Kristina Buozyte, Bruno Samper on August 17th
Synopsis: In the future, ecosystems have collapsed. Among the survivors, a privileged few have retreated into citadels cut off from the world, while the others try to survive in a nature that has become hostile to man.
Beast,by Baltasar Kormákur, with Idris Elba on August 24th
Synopsis: Dr. Nate Samuels travels with his two teenage daughters to South Africa. It is in this country that he had once met his wife, who died a short time ago. Nate, Meredith and Norah go to a nature reserve managed by Martin Battles. The Samuels family is then targeted by a lion. This animal, attacked by poachers, considers all humans as a threat. It will hunt Nate and his family.
Everything, Everywhere all at once by Daniel Scheinert, by Daniel Kwan, on August 31st
Synopsis: Evelyn Wang runs a laundromat with her husband, Waymond, who wants a divorce. Evelyn is at her wits' end. That's when she meets Alpha Waymond. He is an alternative version of Waymond. He explains to her that many parallel universes exist, because each choice made generates the creation of a new universe. The inhabitants of the Alphaverse have developed a technology that allows them to access the skills, memories and bodies of their counterparts in the parallel universe.
The best movies since January 2022:
As Bestas, Rodrigo Sorogoyen (review below)
La nuit du 12, Dominik Moll (review below)
Holy Spider, Ali Abbasi (review below)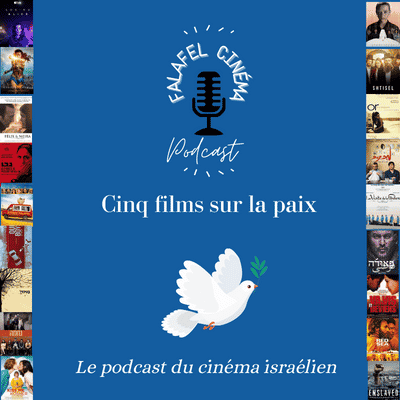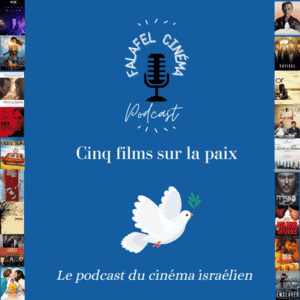 ALL YOU WANT TO KNOW ABOUT  FILMS & SERIES IN THEATERS & AT HOME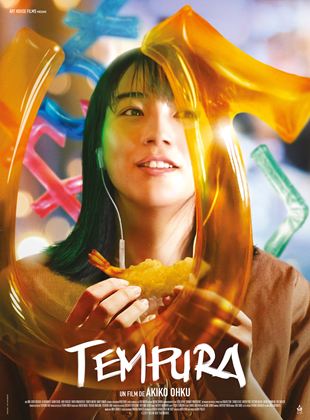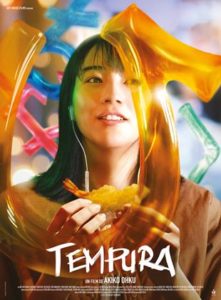 Tempura, Akiko Ohku
Synopsis
Mitsuko has always lived in her own bubble. In the heart of a Tokyo too big for her, she devotes herself with passion to cooking recipes that she perfects from her small apartment. As a single woman, she sets herself new challenges every day, until the unprecedented one… to invite a boy to dinner!
Interiority
Mitsuko lives alone. Every weekend, she looks for activities to do alone and talks to an imaginary voice that questions or reassures her depending on the moment. Is it her guardian angel? The camera? Us, the spectators?
The workshop where she learns to cook tempura is finally the premise of her meeting with Tada.
For a year, she offers small dishes every evening to this shy young man who then goes home…
Loneliness has been with her so much that she is afraid of letting go of it. Besides the relationship she has at work with a colleague in love with a macho man, she doesn't talk to anyone.
While doing a spa, during a break, a stand-up comedian ends up being sexually assaulted on stage. Mitsuko's face becomes tense. Has she, too, been assaulted?
Surprisingly presented as a romantic comedy, Tempura is above all a film about loneliness, madness and the contradictory injunctions given to women: cook, have children, but be happy to be alone, to be free, to work, to travel, don't be afraid of anything…
By choosing a mixture of genres, adapted from Risa Wataya's novel, director Akiko Okhu signs with this second feature a film that is a little long at times, funny and sad at the same time but always right on the many themes she tackles: motherhood, sexual harassment, submission, madness, family (or lack thereof)…
Go and watch it in your theaters.
Seen at UGC Odéon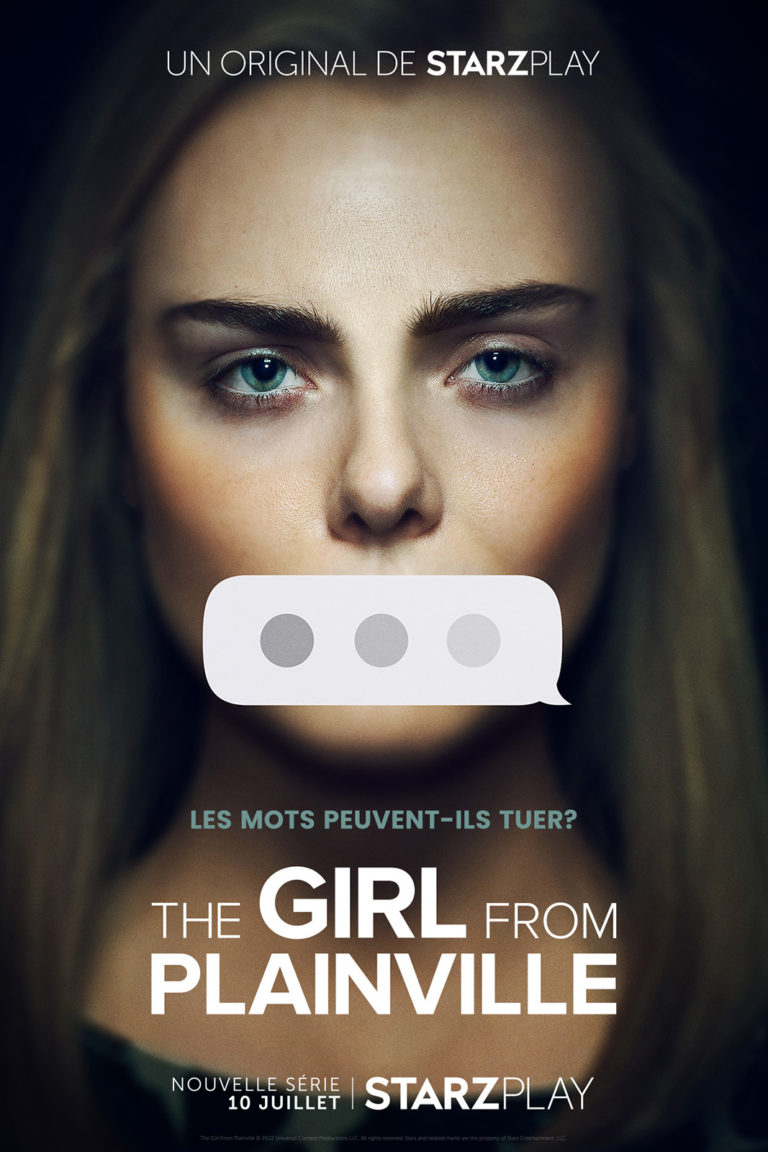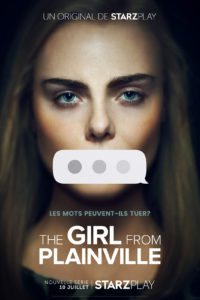 The Girl from Plainville, Liz Hannah, Patrick Macmanus
Synopsis
The series revisits the events that led to the death of Conrad Roy and the conviction of his girlfriend Michelle Carter for manslaughter.
The series
Brilliant!
In this 8-part series, the directors and writers explore and analyze the troubles that teenagers face at least once in their lives: depression, suicide attempts, eating disorders, over-medication, violence, relationships with their parents…
Elle Fanning is sensational as Michelle, a teenager in search of love and attention who is not sure if she is going crazy, fragile, manipulative, or all at once…
In the role of Conrad, the depressed boyfriend, who tries to get out of it but meets a teenager perhaps even more fragile, Colton Ryan is also impressive…
 Chloë Sevigny as Lynn, Conrad's mother, is magnificent.
The dialogue writing, the subtle direction, (these scenes of text messages sent to the actors face to face) bring out the truth of this story without being either creepy or pathos or voyeurism.
On Starzplay right now.
To see!
FILMS TO WATCH IN YOUR MOVIE THEATERS AS FROM JULY 27TH
This week:
Le Rapport Auschwitz, Peter Bebjak
With Noël Czuczor, Peter Ondrejička, John Hannah, Wojciech Mecwaldowski, Jacek Beler, Jan Nedbal, Michal Režný, Kamil Nożyński, Aleksander Mincer, Ksawery Szlenkier, Christoph Bach, Florian Panzner, Lars Rudolph, Justyna Wasilewska, Lukasz Garlicki, Lucia Jašková, Ondrej Malý, Martin Nahálka, Tomáš Mischura, Anton Šulík, Rebeka Poláková, Kamil Polnisiak, Sergej Sanža, David Zimmerschied
The true story of two imprisoned Slovakian Jewish men, Rudolf Vrba and Wetzler, who escape from Auschwitz in order to reveal to the world the horrible reality of Nazi operations.
Marcel! Directed by Jasmine Trinca
With Alba Rohrwacher, Maayane Conti, Giovanna Ralli, Umberto Orsini, Dario Cantarelli, Valentina Cervi, Valeria Golino, Giuseppe Cederna
The mother is an artist, the dog is called Marcel. And the little girl loves her mother passionately, but her mother loves Marcel more than anything. Will an unexpected event allow these chains of love to reconnect?
Sundown
Directed by Michel Franco
Starring Tim Roth, Charlotte Gainsbourg, Iazua Larios, Henry Goodman, Albertine Kotting, Samuel Bottomley, James Tarpey, Monica del Carmen, Ely Guerra, Victor Hugo, Roberto Medina
A wealthy English family is spending a luxurious vacation in Acapulco when the news of a death forces them to rush back to London. As they board the plane, Neil says he has forgotten his passport in his hotel room.
On his way back from the airport, he asks his cab to drop him off at a modest "pension" in Acapulco.
Costa Brava, Lebanon
Directed by Mounia Akl
With Nadine Labaki, Saleh Bakri, Nadia Charbel, Ceana Restom, Geana Restom, Liliane Chacar Khoury, Yumna Marwan, François Nour
The Badri family, which claims its freedom of spirit, flees the crushing pollution and social unrest in Beirut by taking refuge in a mountain chalet synonymous with the hope they themselves have…
Not Okay,Quinn Shephard
With Zoey Deutch
A misguided young woman desperate for friends and fame fakes a trip to Paris to boost her social media presence.
When a terrifying incident unfolds in the real world as part of her imaginary journey, her lie becomes a moral dilemma that offers her all the attention she needs.
Best movies of the summer & later (and we are looking forward to it) : 
The Idol 
Created by Abel "the Weeknd" Tesfaye, Reza Fahim, and Sam Levinson for HBO.
Set against the backdrop of the music industry, the series will focus on a self-help guru and leader of a modern-day cult who enters into a complicated relationship with a rising pop idol.
Lily-Rose Depp and Tesfaye are set to star in the leading roles, with Troye Sivan, Debby Ryan, Rachel Sennott, Jennie Kim, Steve Zissis, Hari Nef, and Juliebeth Gonzalez appearing as supporting characters.
Dungeons & dragons honor among thieves, Jonathan Goldstein, March 2023
An ex-Harper turned thief escapes from prison with his partner, a female barbarian, and reunites with a no-talent wizard and a druid new to their team in an effort to rob the cheating conman who stole all their loot from the heist that landed them behind bars, and used it to install himself as the Lord of Neverwinter.
Beast, by Baltasar Kormákur, on August 19th, with Idris Elba
Là où chantent les écrevisses, Olivia Newman, with Daisy Edgar-Jones, on August 17th,
Nope,  Jordan Peele, on August 5th.
With: Daniel Kaluuya , Barbie Ferreira , Michael Wincott , Steven Yeun , Keke Palmer , Brandon Perea, Terry Notary, Andrew Patrick Ralston , Donna Mills , Jennifer Lafleur
Les secrets de mon père, Véra Belmont
With the voices of Michèle Bernier, Jacques Gamblin et Arthur Dupont, on September 21st
She said, Maria Schrader, with Carrey Mulligan, Zoe Kazan, on November 18th
John Wick 4, Chad Stahelski
Keanu Reeves as John Wick faces his most formidable opponents in this fourth installment of the series.
From New York to Osaka, via Paris and Berlin, John Wick leads a fight against the Big Table, the terrible criminal organization that has put a price on his head, by facing its most dangerous killers.
On March 2023
Houria, Mounia Meddour
The woman king, Gina Prince-Bythewood      
Simone Le Voyage du siècle, Olivier Dahan  
With  Elsa Zylberstein, Rebecca Marder, Élodie Bouchez, Judith Chemla, Olivier Gourmet, Mathieu Spinosi. And also Sylvie Testud & Philippe Torreton.
Three thousand years of longing, George Miller, on August 24th
House of the dragon, George R. R. Martin & Ryan Conda, on August 21st
The handmaid's Tale saison 5 : 14 septembre
The patient official, Joel Fields and Joe Weisberg
Starring Cillian Murphy, Robert Downey Jr, Florence Pugh, Matt Damon, Rami Malek, Emily Hunt, Josh Hartnett, Josh Peck, Devon Bostick, Dane DeHaan, Kenneth Branagh, Gary Oldman, Alex Wolff, Matthew Modine…
Written and directed by Nolan, the film is based on the book "American Prometheus: The Triumph and Tragedy of J. Robert Oppenheimer" written by Kai Bird and Martin J Sherwin. The book won the Pulitzer Prize for biography in 2006.
"Oppenheimer" is officially described as an "epic thriller" that "immerses audiences in the thrilling paradox of an enigmatic man who must risk destroying the world to save it."
Under the direction of cinematographer Hoyte van Hoytema (who also shot Nolan's "Interstellar," "Dunkirk" and "Tenet"), the film was shot with a mix of IMAX 65mm and 65mm large-format photography – including, for the first time ever, sections in IMAX black-and-white analog photography.
"Oppenheimer" is scheduled to hit theaters on July 21, 2023 – the same day as Greta Gerwig's "Barbie."
Don't worry Darling, Olivia Wilde, on September 21st
Black Panther : Wakanda Forever, Ryan Coogler, on November 9th
WEEKLY TIPS & OPINIONS ABOUT MOVIES 
BY  MOVIE DIRECTORS,  WRITERS, SCREENWRITERS, DIRECTORS, COMPOSERS…
​"The Last Movie Stars" Is a Festive Canonization of Paul Newman and Joanne Woodward | The New Yorker
Jay Duplass Doesn't Want to Be a Coen Brother Anymore | The New Yorker
On Writing. "Show, Don't Tell. It's coaching, not… by Scott Myers
TV PROGRAM AS FROM JULY 27TH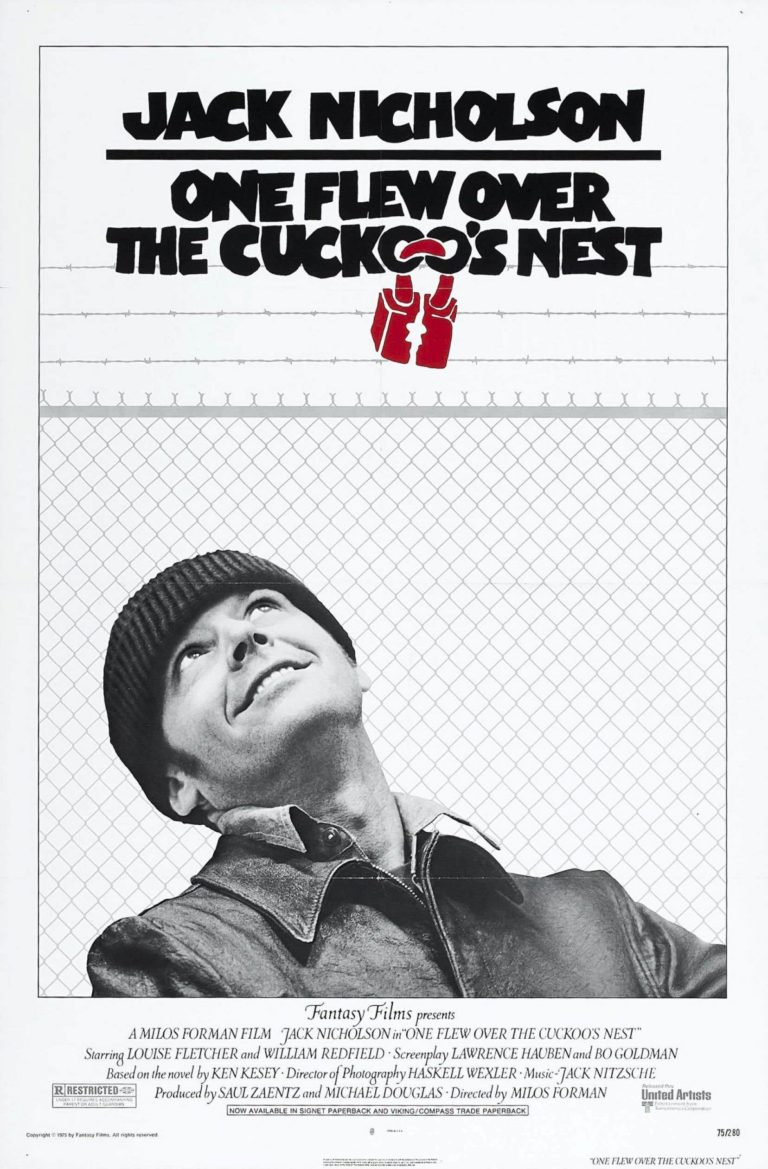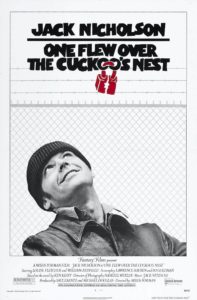 Wednesday – Mercredi
Arte : Gemma Bovary
Thursday – Jeudi
Arte : Real Human
Friday – Vendredi
Arte: Toute la vérité – Investigation in troubled waters
In the small provincial town where she once grew up, Judith Mohn investigates the suspicious death of a teenager…
Shot between Saarland and Lorraine, this new investigation by the recurring heroes Mohn and Breyer brilliantly recreates the cramped atmosphere of a small provincial town.
Sunday – Dimanche
Arte: Thelma and Louise
The strength and friendship of two women on the run…
A new kind of road movie that has become a cult favorite, a response to male violence, played by two dazzling actresses, Susan Sarandon and Geena Davis, in front of Ridley Scott's camera.
Monday – Lundi
Arte : One Flew Over the Cuckoo's Nest
Led by one of their own, the patients of a psychiatric hospital revolt…
With Milos Forman's dark causticity, this is a pamphlet denouncing the treatment of patients in the 1960s and a poignant hymn to resistance, starring an inhabited Jack Nicholson.
Wednesday – Mercredi
Arte : Les neiges du Kilimandjaro
Attacked by two bank robbers, a couple without stories sees their humanist convictions waver…
With Jean-Pierre Darroussin and Ariane Ascaride, a sensitive ode to generosity and one of Robert Guédiguian's most beautiful films.
5. 

BEST DOCUMENTARIES, FILMS & SERIES AS FROM JULY 27TH ON ARTE
Documentary as from July 27th
Jodie Foster, Hollywood dans la peau
Camille Juza, Yal Sadat
The meteoric rise of a gifted actress, an overexposed former child star, who grew up in the Hollywood matrix and tried to make it evolve from within.
On our lips – Once a red, always a red? Claudia Marschal
The colourful history of lipstick, a small tube as old as the world, which has become a symbol of submission, power or self-assertion.
The James Webb telescope or the after Hubble
Successfully launched on December 25, 2021, the new space telescope, James Webb, from the Kourou space center. With its 6.5 m diameter mirror, JWST is the largest space telescope ever developed for a scientific mission. 100 times more sensitive than its elder brother Hubble, it promises significant advances in the physics of galaxies and the study of exoplanets.
Penelope Cruz  By Charles-Antoine de Rouvre
The actress Penélope Cruz has built a tailor-made career for herself, reconciling the Hollywood star system and auteur cinema, a taste for success and a love of acting.
Pussy, Pleasure, Power! Female desire in pop culture, Nicole Blacha
As female pleasure takes an increasingly important place in pop songs, how do women receive these messages of "positive sexuality" and without taboos?
Elements of answer in this documentary that celebrates the intimate.
Films as from July 27th
Jambon, jambon
Javier Bardem and Penélope Cruz in all sensuality
Ham, bulls, the pleasures of the flesh: the best of Spain in an appetizing comedy by Bigas Luna.
Taxi Tehran
Prohibited from filming by the Iranian regime, director Jafar Panahi improvised himself as a cab driver and filmed Tehran, its inhabitants and daily life under the dictatorship. A tender and subversive docu-drama that won the Golden Bear at the 2015 Berlinale.
And then we will dance
In Tbilisi, a young dancer discovers his homosexuality in a society that represses it. Delicate and necessary, the first openly LGBTQIA+ film shot in Georgia.
Series as from July 27th
Indian Summers
The decline of the British Empire in India through a twilight fresco set in the foothills of the Himalayas and its tea plantations.
A flamboyant saga mixing romance and great history, the English series "Indian Summers" deploys breathtaking settings and outstanding actors. Intrigues, secret passions and struggles for independence.
Real Humans
In a world close to ours, a new generation of robots that look like humans: the hubots (human robot) replace them in domestic tasks. But some humanoids dream of freedom and in this changing society, the tension rises…
Swedish anticipation series, "Real Humans" is considered a model of its kind.
Best series & films as from July 27th 

on 

Netflix
Pipa, by Alejandro Montiel, on July 27th
With Luisana Lopilato and Mauricio Paniagua
While living as a recluse in a small town in Argentina, ex-inspector Manuela Pipa Pelari suddenly finds herself caught up in her past and her secrets.
Dreamgirls, Bill Condon, on August 1st
Carter, Byeong-gil Jeong with Joo Won, Sung-jae Lee. On August 5th
It is a South Korean action thriller directed by Jung Byung-gil, starring Joo Won in the title role with Lee Sung-jae, Jeong So-ri and Kim Bo-min.
The film revolves around an amnesiac agent who is thrown into the middle of a mysterious mission
Blondes, with Ana de Armas by Andrew Dominik.
Mathilda, the musical, Matthew Warchus
Best series & films as from July 27th

 

on 
Prime Video
Memory, Martin Campbell. Avec Liam Neeson, Guy Pearce, on July 27th
When Alex, a professional assassin, refuses to complete a job for a dangerous criminal organization, he becomes a target. FBI and Mexican intelligence agents are brought in to investigate him.
Paper Girls, Brian K. Vaughan, on July 29th
Thirteen Lives, Ron Howard
With Viggo Mortensen , Colin Farrell, on August 5th
This  film tells the incredible true story of the massive worldwide effort to rescue a young Thai soccer team, which became trapped in the Tham Luang cave due to a rainstorm.
Faced with insurmountable odds, a team of the world's most skilled and experienced divers – able to navigate the maze of narrow, flooded tunnels – join Thai forces and more than 10,000 volunteers in an attempt to rescue the 12 boys and their coach.
With the stakes incredibly high and the eyes of the world on them, the group embarks on the most difficult dive in its history, demonstrating the limitlessness of the human spirit.
My Policeman, Michael Grandage with Harry Styles, Emma Corrin (The Crown). This fall.
Harry Palmer : The Ipcress File, John Hodge
6 épisodes
Berlin, 1960s. The criminal Harry Palmer settles in Germany. An intelligence officer offers him a way to avoid confinement by becoming a spy. His first case is the Ipcress file, an undercover mission.
Starring Joe Cole (Harry Palmer), Lucy Boynton (Jean Courtney) A new adaptation of the 1962 novel by Len Deighton.
The Lord of the rings, The Rings of Power,  Juan Antonio Bayona, on September 2nd.
Directed by Wayne Che Yip and Charlotte Brändström
Best series & films as from July 27th 

on Canal+
Don't leave me, Leonardo Fasoli & Maddalena Ravagli with Vittoria Puccini (Elena Zonin), Alessandro Roja (Daniele). Streaming now.
Albatros de Xavier Beauvois, avec Jérémie Renier, Marie-Julie Maille, Victor Belmondo & Iris Bry, on August 2nd
Respect, Liesl Tommy, on August 9th
Avec Jennifer Hudson, Forest Whitaker, Audra McDonald, Saycon Sengbloh, Hailey Kilgore, Brenda Nicole Moorer, Marlon Wayans, Mac Maron, Tituss Burgess, Kimberly Scott, LeRoy McClain, and Tate Donovan.
Conversation with friends, directed by Lenny Abrahamson and Leanne Welham, adapted from the novel written by Sally Rooney (Normal People), in August: 12 episodes of 30 minutes.
Adapted for television by Alice Birch, Mark O'Halloran, Meadhbh Mchugh and Susan Soon He Stanton
House of the Dragon,Ramin Djawadi
On August 22nd
The series will be set 170 years before the time of Game of Thrones and will chronicle the events that lead to a civil war called the Dance of the Dragons, which will lead to the loss of the dragons and the beginning of the fall of House Targaryen.
Best series & films as from July 27th 

on Apple TV
Physical saison 2 created by Annie Weisman.
Surface, on July 29th, by Sam Miller, with Gugu Mbatha-Raw (« The Morning Show »)
Best series & films as from July 27th 

on Disney Plus
On July 27th, Light & Magic, Ron Howard & Lawrence Kasdan
​
Under the Banner of Heaven , adaptation of the eponymous book by Jon Krakauer.
With Andrew Garfiled and Daisy Edgar-Jones 
Series of 7 episodes, on July 27
Prey, Dan Trachtenberg
With Amber Midthunder, Stormee Kipp, Michelle Grive
Three centuries ago in Comanche territory, the story of Naru, a fierce and brilliant warrior, unfolds.
Raised from a young age in the shadow of legendary hunters on the Great Plains, she now makes it her duty to protect her tribe whenever danger threatens.
On August 5th.
Mike, Steven Rogers. On August 25th.
 It is an original series which tells the story of the dynamic and controversial life of boxing icon Mike Tyson, starring Trevante Rhodes.
I am Groot, Ryan Little, on August 10 
She-Hulk: Attorney  is a miniseries created by Jessica Gao
On August 17
The adventures of lawyer Jennifer Walters, Bruce Banner's cousin, who inherits his powers and becomes Miss Hulk following a blood transfusion intended to save her after she is shot.
Willow, Jonathan Kasdan & Wendy Mericle, on November 30th.
Pinocchio, Robert Zemeckis, on September 8th.
Best series & films as from July 27th 

on Starzplay
Becoming Elizabeth, now, is created and written by Anya Reiss.
Queer as folk, by Stephen Dunn, on July 31st