Teen Spirit. Not only….
Since her part in "Super 8 », aged thirteen, directed by J.J. Abrams and produced by Steven Spielberg, Elle Fanning (member of the Jury of the Cannes Festival this year) has played in no less than nineteen movies and will be the lead actress in the next Woody Allen movie, « A rainy day in New-York » (date of release expected in September) with another young prodigy, Thimothée Chalamet.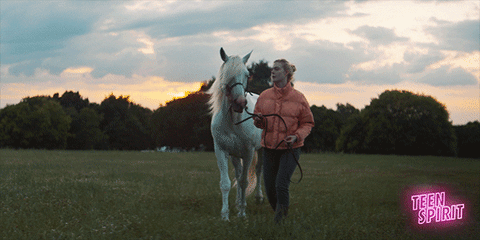 Finding her own path
The right song
She plays Violet, a teenager raised by her single mother.
Violet lives in the poor countryside of a city on the Isle of Wight. She sings a lot and works hard. A song and dance contest will give the opportunity for the winner to sing in London. She will be on television in front of the whole world and sign a contract with a record company.
The very good direction is few dialogues, an omnipresent music (beautiful and composed by Marius de Vries, a long-time collaborator of Björk, and music director and producer on "La La Land ») and a subtle script. For Violet, the only thing that matters is to leave her house and get rid of a heavy past.
Max Minghella, the young director, son of Anthony Minghella (director of two great movies The English Patient and The Talented Mr Ripley among others) and who also acts opposite Elisabeth Moss in The Handmaid's Tale , has succeeded a complete balance between the main character, Violet, and the secondary parts.
The beautiful mother, played by Agnieszka Grochowska and Zlatko Burić, the agent and mentor of Violet, are both perfect in this story both ordinary and extraordinary where Elle Fanning shines in her part, adding a string to her bow, singing.
The light did by the, director of photography, Autumn Durald contributes to the success of this film. She who also worked on Palo Alto and Mainstream by Gia Coppola.