Cinema, films & series : What to watch and stream this week in your theaters and on your platforms.
On the bilingual Movieintheair blog, I do for you a press review every Wednesday and keep the best of national and international audiovisual news.
What to watch this week ?

I watched for you these current films and series
ENTERTAINMENT NEWS
Emmy Awards took place during the night of Sunday.
Comedy: Ted Lasso
Miniseries: The Lady's Game
Actor in a dramatic series: Josh O'Connor, The Crown
Actress in a dramatic series: Olivia Colman, The Crown
Supporting Actor in a Drama Series: Tobias Menzies, The Crown
Supporting Actress (Drama): Gillian Anderson, The Crown
Actor in a comedy: Jason Sudeikis, Ted Lasso
Actress in a comedy: Jean Smart, Hacks
Supporting Actor in a comedy: Brett Goldstein, Ted Lasso
Supporting Actress (comedy) : Hannah Waddingham, Ted Lasso
Actor in a mini-series or TV movie : Ewan McGregor, Halston
Actress in a mini-series or TV movie: Kate Winslet, Mare of Easttown
Supporting actress in a mini-series or TV movie: Julianne Nicholson, Mare of Easttown
Supporting Actor (mini-series or TV movie) : Evan Peters, Mare of Easttown
Director (drama): Jessica Hobbs, The Crown
(comedy) Director : Lucia Aniello, Hacks
(mini-series, TV movie) Director : Scott Frank, The Lady's Game
Screenplay (drama): Peter Morgan, The Crown
Screenplay (comedy): Lucia Aniello, Paul W. Downs and Jen Statsky, Hacks
Screenplay (mini-series, TV movie): Michaela Coel, I May Destroy You
Screenplay (entertainment show): Last Week Tonight with John Oliver
Entertainment show: Last Week Tonight with John Oliver
Sketch entertainment show: Saturday Night Live
Live special: Stephen Colbert's Election Night 2020
Recorded special: Hamilton
WHERE TO WATCH THEM & REVIEWS 
TED LASSO: Apple TV
THE CROWN, HASTON, THE QUEEN'S GAMBIT : NETFLIX
MARE OF EASTTOWN, I MAY DESTROY YOU: CANAL PLUS & OCS
HACKS : HBO
HAMILTON: DISNEY PLUS
One cell phone, one film, one minute! That's the challenge of the Mobile Film Festival (MFF), an annual event dedicated to the creation of very short films online. The online competition will then take place from November 2 to 30.
Twenty heritage film classics to be rediscovered during the "Play It Again" Festival From September 15 to 28, the "Play It Again" Festival will be held in nearly 300 theaters in France to offer twenty heritage film classics in restored versions. A diverse program with a special focus on French comedy, giallo and animation.
A documentary about surf: « À LA RECHERCHE DE TEAHUPO'O », on MyCanal dès as from September 23.
FESTIVALS
 Valenciennes festival from November 24 to 29.


The 32nd edition of the Dinard British Film Festival, which will take place from September 29 to October 3, 2021, is revealed with part of the jury and 54 films selected.
FESTIVAL DU CINÉMA ISRAÉLIEN DE PARIS :OCTOBER 4 TO 11: 
The second edition of Marseille Series Stories, the first festival of series adapted from literary works, will be held from November 18 to 21, 2021.
TRIBUTE
TO WILLIE GARSON
ALL YOU WANT TO KNOW ABOUT CURRENT FILMS & SERIES
IN THEATERS AND AT HOME
REVIEWS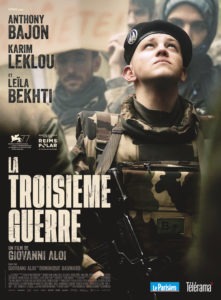 Avec ANTHONY BAJON , KARIM LEKLOU , LEÏLA BEKHTI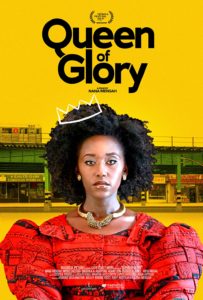 Queen of Glory, by Nana Mensah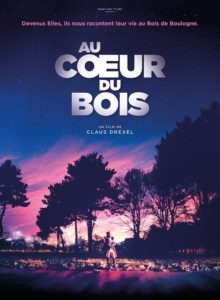 Au coeur du bois, by Claus Drexel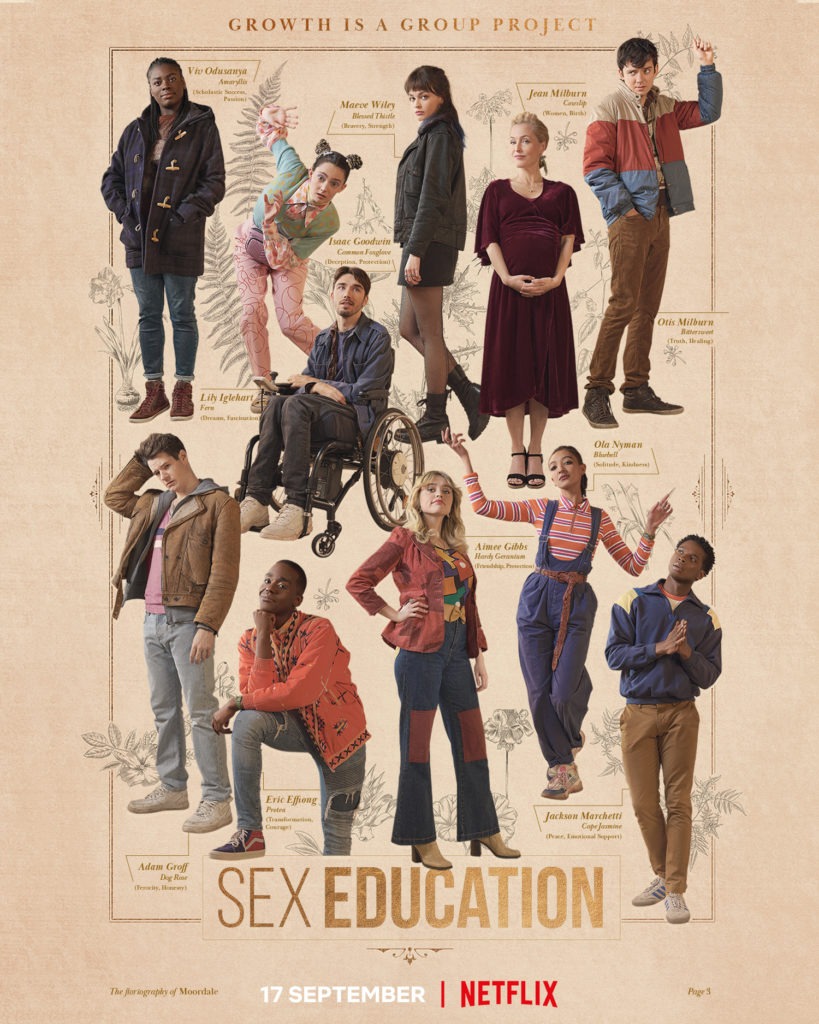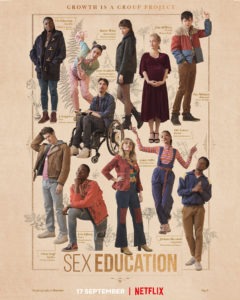 Sex education season 3, by Laurie Nunn
Synopsis
In season 1, for those who are not familiar with the series, in Moordale High School in Wales, Maeve and Otis, sons of a sex therapist, create an underground sex therapy unit within their high school.
The series
Without giving anything away about the plot, I can tell you that season 3 is by far the best. The second one was a bit of a dud and the first one was a thunderbolt in the series universe.
Never before have sexual and identity issues been so well addressed in this series, which is aimed at teenagers and adults.
From episode to episode, Otis, Eric, Adam, Maeve, Viv, Ruby, Rahim, Ola, Lily, evolve through words. And it is precisely that which is put forward. Listening to others, their desires, their needs creates trust. The characters, both adults and teenagers, are all endearing, imperfect and so close to us that we seem to understand them in all the difficult moments they go through.
Thus the handicap, the non-binary, the teenagers who need to live in another universe like Lily, the athletes, the homosexuals, everyone is represented simply, without miserabilism, with a very realistic posture, whether it is about the sex scenes which will perhaps shock the adults more (we are not used to that and it is a pity) than the teenagers.
Adults, teachers and parents, are also imperfect, still looking for their identity, need to find their mark.
And this is the strength of "Sex Education", to address everyone. We oscillate between laughter and tears and it's a treat.
Sites have been created on sex education, a manual ((here) including a site on vulvas. Like what, it is never too late to learn!
A season 4 is unlikely because of the age of the actors.
Let's enjoy this one and especially this soundtrack, a tribute to teen movies, to jazz and to the best possible rock songs: the music of "Ferris Bueller", "Zoubizou-bizou", the main song of  Mad Men series, David Bowie, and in jazz, Art Blakey & The Jazz Messengers & Chet Baker. The music is composed by Oli Julian.
With Hope Haddon (Jemima Kirke from Girls), Asa Butterfield, Gillian Anderson, Ncuti Gatwa, Emma Mackey, Kedar Williams-Stirling, Connor Swindells, Mimi Keene, Aimee Lou Wood and Alistair Petrie, Chaneil Kular, Simone Ashley, Tanya Reynolds, Patricia Allison and Mikael Persbrandt, Chinenye Ezeudu, George Robinson, Conor Donovan and Sami Outalbali.
THREE SEASONS ON NETFLIX
2. New films 
In movie theaters
As from today
Bigger than us, by Flore Vasseur
Je m'appelle Bagdad, by Caru Alves de Souza
With Grace Orsato, Carlota Joaquina, Karina Buhr
La voix d'Aïda, by Jasmila Žbanić .
Le sommet des dieux, by Patrick Imbert.
Based on the manga by Jirô Taniguchi and Baku Yumemakura.
In Kathmandu, the Japanese reporter Fukamachi thinks he recognizes Habu Jôji, the mountaineer who was thought to have disappeared years ago. He seems to hold in his hands a camera that could change the history of mountaineering.
What if George Mallory and Andrew Irvine were the first men to have reached the summit of Everest, on June 8, 1924?
Only the little Kodak Vest Pocket with which they were to photograph themselves on the roof of the world could deliver the truth.
70 years later, in an attempt to solve this mystery, Fukamachi sets out on Habu's trail. He discovers a world of enthusiasts thirsting for impossible conquests and decides to accompany him on the ultimate journey to the summit of the gods.
Notturno, by Gianfranco Rosi.
Stillwater, by Tom McCarthy.
Ma mère est un gorille (et alors ?), by Linda Hambäck
Sans signe particulier, by Fernanda Valadez
With Mercedes Hernández, David Illescas, Juan Jesús Varela
As from September 29
I am Greta, by Nathan Grossman.
In December
West Side Story, by Steven Spielberg, on December 8
Nightmare Alley, by  Guillermo del Toro.
It is an adaptation of the novel  Nightmare Alley, by William Lindsay Gresham, already adapted to the cinema in 1947.
Stanton Carlisle is an ambitious showman, able to manipulate people with his talent for choosing his words. But his talent could backfire when he teams up with Lilith Ritter, a psychiatrist more dangerous than he is.
Starring Bradley Cooper, Rooney Mara, Cate Blanchett, Willem Dafoe.
Expected in January 2022.
3.
WEEKLY TIPS & OPINIONS
FROM 

PROFESSIONALS

 WRITERS, SCREENWRITERS, DIRECTORS, COMPOSERS…
"Little Girl," Reviewed: A Brilliantly Directed Documentary About a Transgender Child | The New Yorker
10 Screenwriting Skills and Traits You Need  by Scott Myers 
Character Type: Addict. Those of you who have followed my blog…by Scott Myers
If you are a beginning screenwriter…  by Scott Myers
Interview: Lisa Joy. Several conversations with the… by Scott Myers |
Michaela Coel's brillant speech,  by The New Yorker
The Commuting Writer. If your commute to work is a half-hour… by Scott Myers 
The Film "Luce" Fully Explained and What It Teaches About Stereotyping  by Harrison Dent 
Why read scripts?. You watch movies, write pages, but…| by Scott Myers
4. AT HOME ON TV
WHAT TO WATCH & STREAM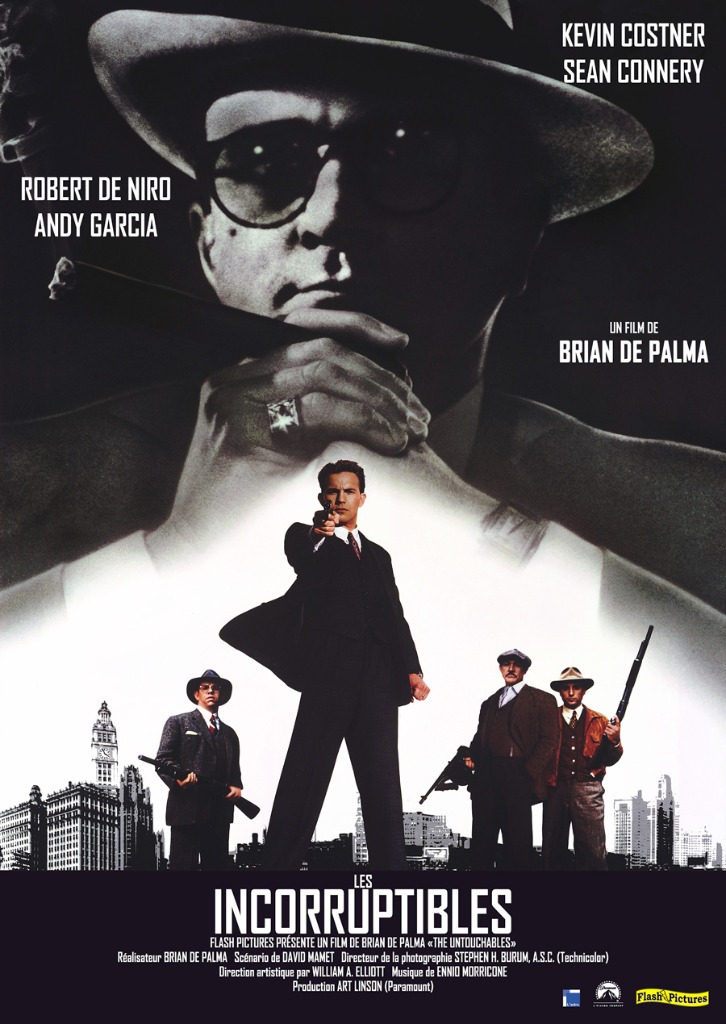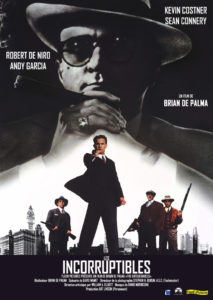 Mercredi- Wednesday
Canal Plus : Riders of Justice by Anders Thomas Jensen.
Markus, a soldier deployed in Afghanistan, returns home to Denmark after the death of his wife following an accident in the subway. He has to take care of his teenage daughter, Mathilde, who survived the tragedy. One evening, Markus is visited by Otto, an eccentric scientist who was also on the train. Otto convinces him that the accident may not have been accidental. Moreover, a man who was to testify against his former gang, the Riders of Justice, also died in the supposed accident. Convinced, Markus decides to take revenge.
Arte : Les liaisons dangereuses de Stephen Frears.
Jeudi – Thursday
Canal Pus : Shadow Play
Arte : l-homme-de-la-chambre-301
Twelve years after a tragedy, a seemingly united family is caught up in its past lies… In six episodes, a Finnish series in the form of a thriller, shrouded in a thick halo of mystery. By Mikko Kuparinen
Vendredi – Friday
Arte : Lendemain de fête de Asli Özge
France 5  : Guermantès de Christophe Honoré
Samedi – Saturday
Arte : Trésors de Mésopotamie : des archéologues face à Daech
Dimanche – Sunday
TF1 : Sully, de Clint Eastwood
Arte : Les incorruptibles de Brian De Palma
Lundi – Monday
Arte : La mort en ce jardin de Luis Buñuel
C8: The Ryan Initiative
W9: Die Hard 4 retour en enfer
France 4 : Jazz à Vienne
Mardi – Tuesday
Arte : La-caviar-connection- de Benoît Bringer
Mercredi- Wednesday
Arte : Madame Bovary de Claude Chabrol
5.
AT HOME, 

ON YOUR PLATFORMS
WHAT TO WATCH & STREAM ON
ARTE
FILM
Coeur de tonnerre, by Michael Apted avec Val Kilmer (Ray Levoi), Sam Shepard (Frank Coutelle), Graham Greene (Walter Crow Horse)
Danse avec les loups, by and with Kevin Costner
MAKALA, by Emmanuel Gras,  Grand Prix de la semaine de la critique au Festival de Cannes en 2017.
WHAT TO WACH :

SERIES
Anna, by Niccolò Ammaniti.
Niccolò Ammaniti. This is an adaptation of Ammaniti's post-apocalyptic novel of the same name, originally published in 2015. In a world ravaged by an epidemic, a willful young girl sets out to find her brother, who has been kidnapped.
WHAT TO WACH : DOCUMENTARY
42, a documentary series with an answer to  everything!
L'Armée rouge de Michael Prazan.
Georgia O'Keefe, une artiste au Far West
Invitation au voyage: Basquiat en Côte d'Ivoire
La Cinémathèque Française
 Dino Risi exhibition from September 2 to October 27 
La Chaîne Parlementaire
LCP offers you a lot of good documentaries: here
WHAT TO WATCH & STREAM ON
NETFLIX
(CLICK ON THE LINK TO WATCH THE TRAILER)
The Starling, on September 24, by Theodore Melfi, screenplay by Matt Harris.
Starring Melissa McCarthy, Chris O'Dowd, Kevin Kline, Timothy Olyphant, Daveed Diggs, Skyler Gisondo, Laura Harrier and Loretta Devine.
JAGUAR, by Ramón Campos with Blanca Suárez (Las Chicas del Cable) on September 22.
The Chestnut man, by Søren Sveistrup,  creator of «The Killing», on September 29.
OCTOBER
All Seinfeld, on October 1st.
Maid, starting October 1, based on Stephanie Land's memoir : Maid: Hard Work, Low Pay, and a Mother's Will to Survive, created by Molly Smith Metzler and starring The Letfovers star Margaret Qualley, Nick Robins and Andie MacDowell.
Operation Hyacinth, by Piotr Domalewski with Tomasz Zietek, Hubert Milkowski. October 13.
The story of a serial killer who preys on homosexuals and a young policeman, Robert, who tries to catch him. While investigating these murders, Robert meets Arek and wants to make him his informant…
You, season 3, by Greg Berlanti, opens October 15.
Red Notice, by Rawson Marshall Thurber, with Dwayne Johnson, Gal Gadot & Ryan Reynolds.
On November 12.
The Power of the Dog, by Jane Campion, December 1. With Benedict Cumberbatch, Kirsten Dunst, Jesse Plemons and Kodi Smit-McPhee.
The Hand of God, by Paolo Sorrentino on Dec. 15: The director recounts the Naples of his childhood, featuring Diego Maradona.
Maya and the three, created by Jorge R. Gutiérrez.
Don't Look up, by Adam McKay, on December 24th with an incredible cast.
WHAT TO WATCH & STREAM ON
 Prime Video
Everybody is talking about Jamie, by Jonathan Butterell, on September 17.
Birds of paradise, by Sarah Adina Smith, based on the novel Bright Burning Stars by A.K. Small on September 24.
The wheel of the time, inspired by the novels of the American writer Robert Jordan.
Created by Rafe Judkins with Rosamund Pike. Starting November 19.
The Wheel of Time follows Moiraine, a member of the powerful female channeling organization called the Aes Sedai, who takes in a group of five young people from a small village following an attack by the forces of the Dark One, a malevolent evil entity that seeks to destroy the Frame (existence).
Of these five, she believes that one may be the reincarnation of the Dragon, an ancient hero and powerful channeler who is prophesied to save the world or destroy it.
WHAT TO WATCH & STREAM ON
SALTO
Germinal, from September 1st.
Series created by Julien Lilti and directed by David Hourrègue. With Louis Peres, Guillaume de Tonquédec, Thierry Godard, Alix Poisson, Sami Bouajila
6 épisodes.
WHAT TO WATCH & STREAM ON
 Canal+
Oslo, by Bartlett Sher
The story of the secret negotiations that took place during the drafting of the Oslo peace accords between Israel and the Palestine Liberation Organization in the early 1990s.
Generat+on, on September 30
The story centers on a group of high school students in Orange County, California who explore their sexuality in a modern world. This tests their deeply entrenched beliefs about life, love and the nature of family in their conservative community.
Succession, season 3  on October 17
L'Opéra (series), now.
Created by Cécile Ducrocq, screenwriter of "Bureau des légendes" and "Dix pour cent", and Benjamin Adam, it features Raphaël Personnaz in the role of the institution's new dance director. Ariane Labed and Suzy Bemba play two dancers with different profiles: Zoé, 35 years old, who will fight to keep her place, and Flora, 19 years old, a young black dancer who will have to prove herself to fit in.
WHAT TO WATCH & STREAM ON
Starzplay
Doctor Death, by  Patrick Macmanus with Joshua Jackson, Alec Baldwin & Christian Slater, on September 22.
BMF, on September 26th.
The great saison 2, from November 19.
WHAT TO WATCH & STREAM ON
Apple TV
The Morning Show,  saison 2
Foundation, created by David S. Goyer et Josh Friedman, from September 24.
Finch, by Miguel Sapochnik, expected November 5, with Tom Hanks.
The Tragedy of Lady MacBeth, by Joel Coen
WHAT TO WATCH & STREAM ON
DISNEY PLUS
Among the stars, on Captain Chris Cassidy 
Y THE LAST MAN, by Michael Green & Aida Croal, from September 22
Hawkeye, on November 24, by Jonathan Igla
Encanto, from November 24
Stay safe !
Subscribe to the weekly newsletters to keep up !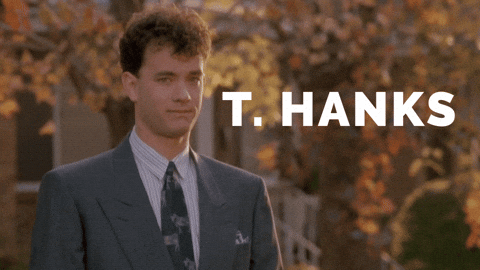 [contact-form to="contact@movieintheair.com" subject="Subscribe to the newsletters"][contact-field label="Subscribe here : Name" type="name"][contact-field label="Email address" type="email"][/contact-form]