Your movie and series weekly news.
On the bilingual Movieintheair blog, I do for you a press review every Wednesday and keep the best of national and international audiovisual news.
In your theaters, at home
What are you going to watch?
NEWS
In accordance with the governmental decisions concerning sanitary measures in cultural places gathering more than 50 people, the presentation of a sanitary pass is henceforth compulsory to access to the movie theaters from Wednesday, July 21st, 2021.
You will have to present a QR Code when you come:Downloaded into your TousAntiCovid app; Or in a printed form.You will also have to present a document with a photograph to prove your identity: ID card, driver's license, student card, transportation card, professional badge…
Your Health Pass allows you to prove:
– Vaccination (complete vaccination schedule + 7 days delay after the second injection)
– A negative result of a virological screening test for Covid-19 (PCR or antigenic) less than 48 hours old.
– A certificate of recovery from Covid-19 infection dated more than 11 days and less than 6 months ago.
AND ALSO ENTERTAINMENT NEWS
A new film depicts the Jewish revolt against the Romans in a new way- The Times of Israël
In Sudan, the cinema in search of a new life after the revolution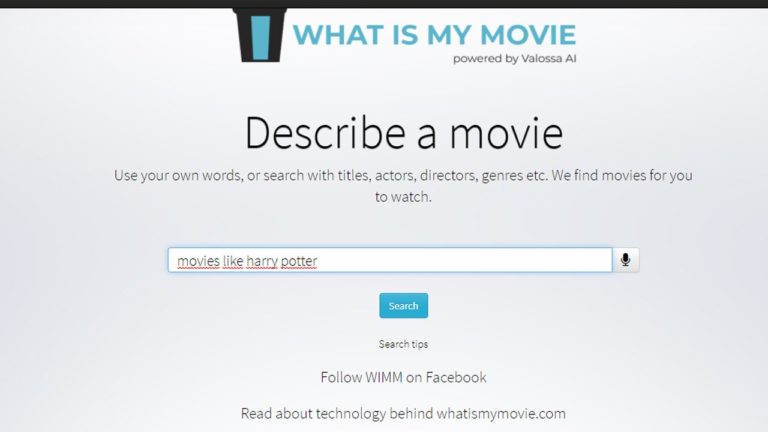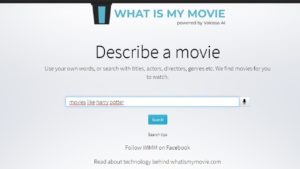 Presented as the "Shazam" of the cinema, the site "What is my movie ?  allows you to find the films whose title you would have forgotten.
Le site : http://www.whatismymovie.com
Yasiin Bey aka Mos Def to play Thelonious Monk in biopic. The film will evoke the iconic jazzman's struggles, his mental disorders and his tumultuous love affairs. (source : Variety)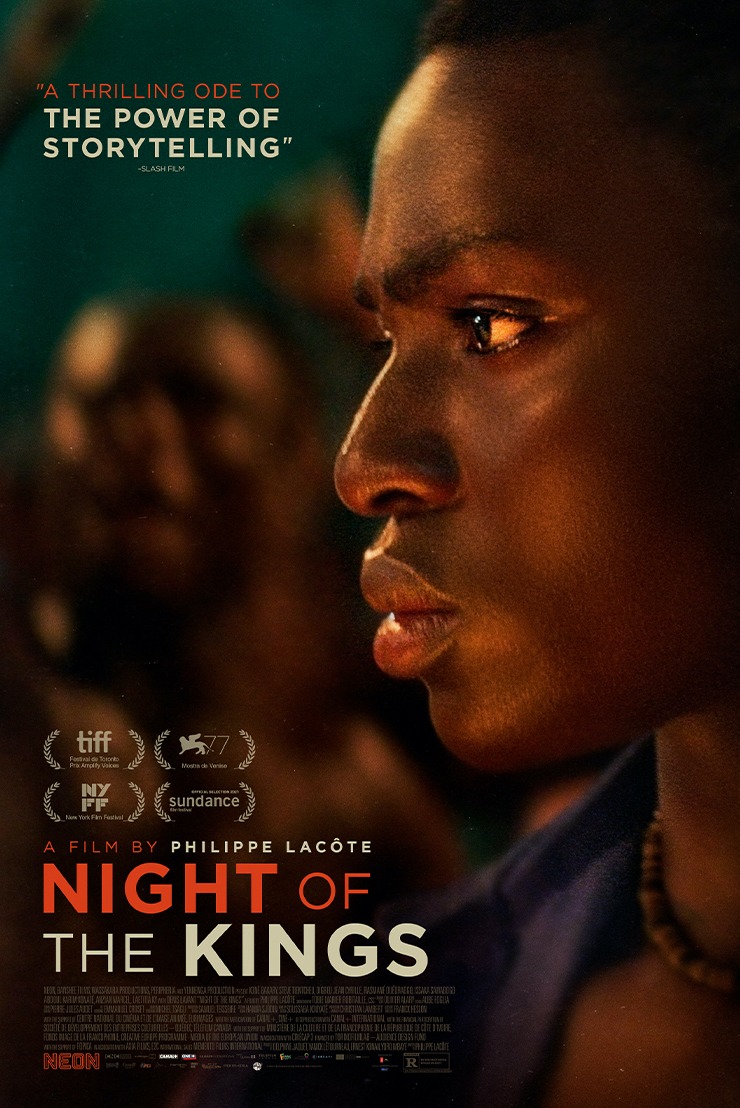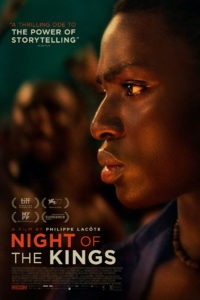 The Ivorian feature film "La Nuit des Rois", by Philippe Lacôte, receives the Grand Prix of the 35th edition of the FIFF.
The film tells the story of "Roman", a young inmate of the Maca prison in Abidjan, who is forced to tell stories to his fellow inmates during an entire night.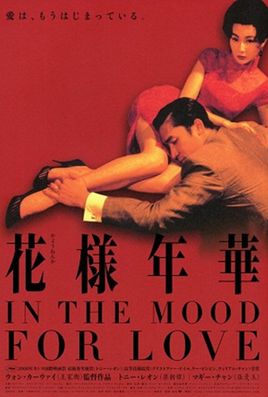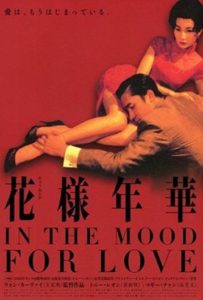 (Re)discover Wong Kar Wai's masterpiece, In The Wood for Love, in a restored 4K version and 35mm print.
Tomorrow, Wednesday July 28, exclusively at the cinema Le Balzac (1 rue Balzac, 75008 Paris).
FESTIVALS
OPEN AIR FILM FESTIVAL – LA VILLETTE JULY 16 TO AUGUST 31
DISCOVERING JUNIOR, THE FIRST SHORT MOVIE BY JULIA DUCOURNAU
FROM AUGUST 26 TO SEPTEMBER 2ND, SERIES MANIA FESTIVAL- ALL ABOUT IT HERE
THE MOSTRA DE VENICE HAS ANNOUNCED ITS SELECTION 
Opening the Mostra this year: Madres Paralelas, the new film by Pedro Almodóvar with Penélope Cruz.
Also in competition will be The Power of the Dog by Jane Campion, The Lost Daughter by Maggie Gyllenhaal with Olivia Colman, Estata la mano di Dio by Paolo Sorrentino, Sundown by Michel Franco with Tim Roth and Charlotte Gainsbourg, Spencer by Pablo Larraín, about the weekend when Princess Diana, played by Kristen Stewart, decided to divorce.
The French Stéphane Brizé for Another World with Vincent Lindon and Sandrine Kimberlain, Xavier Giannoli for Lost Illusions and the Belgian co-production Freaks Out by Gabriele Mainetti, L'Evènement, by Audrey Diwan are also in the selection.
ABOUT THE JURY
Thus, we learn that Bong Joon Ho, the director of Parasite will be surrounded by the main actress of Benedetta, Virginie Efira, as well as the director of Nomadland, Chloe Zhao, winner of the last Golden Lion.
Also present will be Italian director and screenwriter Saverio Costanzo, British actress and singer Cynthia Erivo, Canadian actress and producer Sarah Gadon and Romanian director Alexander Nanau.
OPENING NIGHT
On August 31, a special double program will take place in the Sala Darsena of the Palazzo del Cinema (Lido di Venezia).
It will include the screening, at 18:30, of La Biennale di Venezia: il cinema al tempo del Covid, a "diary in film" by Italian director Andrea Segre, which will show the backstage of the 2020 edition that took place with the restrictions imposed the pandemic of Covid-19.
Then, at 21h, will be unveiled Per grazia ricevuta (Between Miracles), written, directed and performed in 1971 by Nino Manfredi; a tribute to the actor-director on the occasion of the 100th anniversary of his birth.
The film, which will be screened from a newly restored print, is Manfredi's first feature film as a director, which he was determined to make at the time.
TRIBUTE
JEAN-FRANÇOIS STEVENIN
Listen as 2'20
FRANÇOISE ARNOUL
MOVIE & SERIES NEWS
ALL YOU WANT TO KNOW IN THEATERS AND AT HOME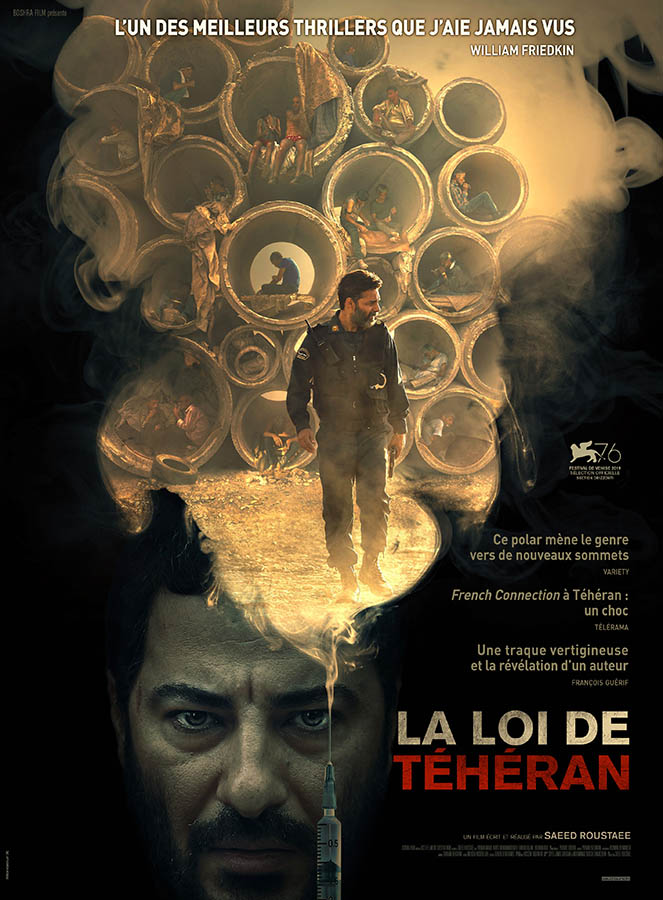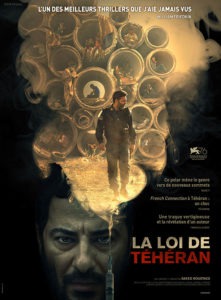 La Loi de Téhéran, 6.5, by Saeed Roustayi
Synopsis
In Iran, the penalty for drug possession is the same whether you have 30 grams or 50 kilograms on you: the death penalty.
Drug dealers have no qualms about playing big and the sale of crack has exploded, 6.5 million people have been plunged.
Samad (Payman Maadi), a stubborn cop with methods, finally gets his hands on the drug godfather Nasser Khakzad (Navid Mohammadzadeh).
The film
Saeed Roustaee, the 31 year old director, worked with real drug addicts and spent a year observing the narcotics agents, the life of the prisoners, he met with judges, policemen…
He said, "Working with them was very difficult. They took a long time to get together, got tired quickly, took drugs. Some of them suffered from serious pathologies related to their addiction, left the set because the shooting conditions were painful for them. But we managed to shoot the sequence despite all these difficulties."
And Just 6.5 won the 38th Festival du Film Policier where it won the Grand Prix and the Critics' Prize.
Director William Friedkin ("The Exorcist," "Convoy of Fear"...) said of the film, "One of the best thrillers I've ever seen."
Yet, the film is very often reminiscent of a documentary, harsh, certainly, but a documentary nonetheless. The policemen, like the drug addicts, are confronted with a corrupt and absurd dictatorship that does not hesitate to question its own policemen when they are accused by the very people it punishes with hanging.
Just 6.5 is primarily about men. The few women we see are women who suffer and can have no role in society except to take care of other women.
The images of skinny drug addicts crammed by the hundreds into small prison cells, and the police raids on neighborhoods where addicts live in carcasses of vehicles and construction site waste are mind-boggling.
A MUST- SEE MOVIE
From beginning to end, Saeed Roustaee denounces a system where poverty is such that the possibilities of getting out of it are minimal and where everyone is a victim, and finally only despair is left.
The director managed to get past the censorship in his country and the film is, exceptionally, authorized there.
Just 6.5 earned 277,041,230,000 rials at the box office, making it the highest grossing non-comic film in the history of Iranian cinema.
It is a real cinematic tour de force to have been able to shoot it there showing this reality. For this reason alone, it deserves to be seen.
The main actors, Payman Maadi as a ruthless cop and Navid Mohammadzadeh as a drug lord who tries to get out are both exceptional and their participation in this film is also a real commitment.
Recently Iranians ventured to demonstrate against the power cuts and the regime. The demonstration was stopped in the afternoon by the police…
From today in theaters.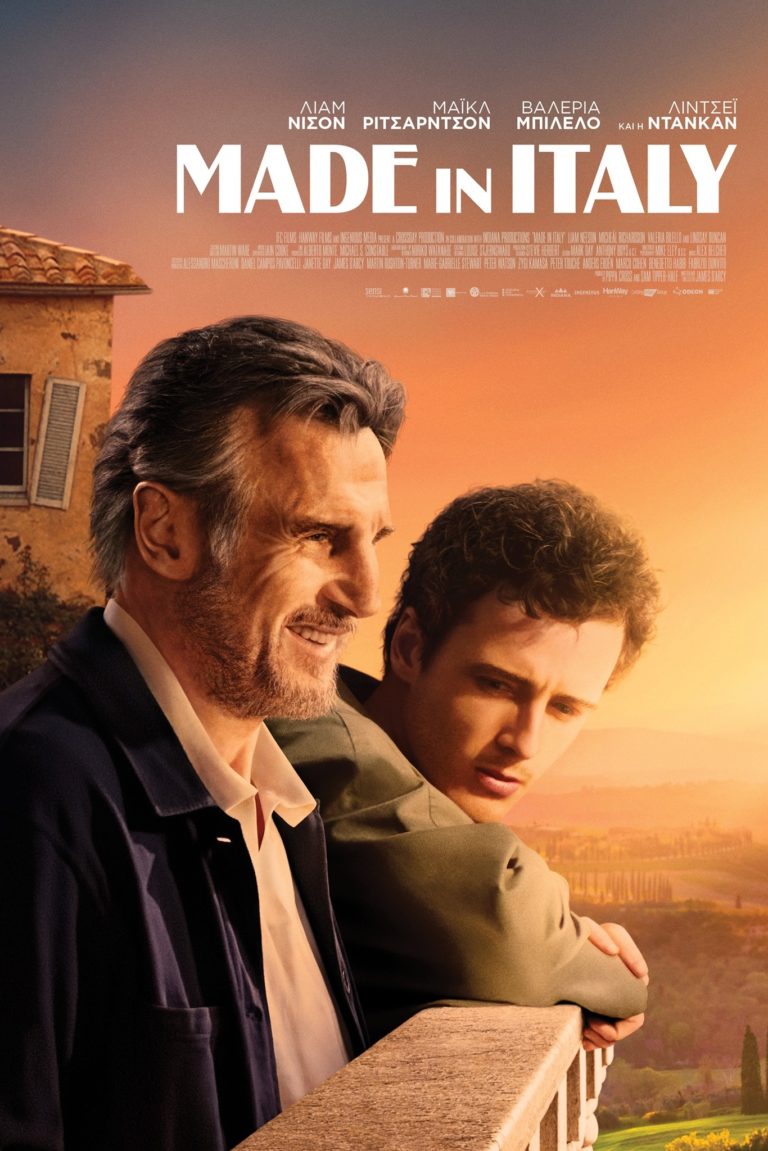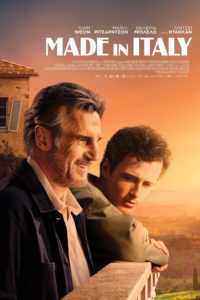 Made in Italy, by James D'Arcy
Synopsis
Jack Foster (Micheál Richardson) is the son of a famous painter, Robert Foster (Liam Neeson). Passionate about art, he runs a successful gallery. But he divorces his wife (Yolanda Kettle) and wants to buy back the gallery. He asks his father to sell the house they own in Tuscany in order to buy the gallery. On the spot, they discover that the house is dilapidated.
The film
If it is not the film of the year, we can guess the end from the beginning, Made in Italy, by its landscapes, the presence of Liam Neeson, and the story of this father and his son, is to see to spend a good time this summer.
There are still the usual clichés about women that we will have to get rid of one day in cinema.
Simon D'Arcy, also known as James D'Arcy, is first and foremost an actor and Made in Italy is his first film.  He played in Dunkirk by Christopher Nolan, the British series Broadchurch, Master & Commander by Peter Weir, and plays Agent Carter in Marvel's.
CURRENTLY ON CANAL PLUS.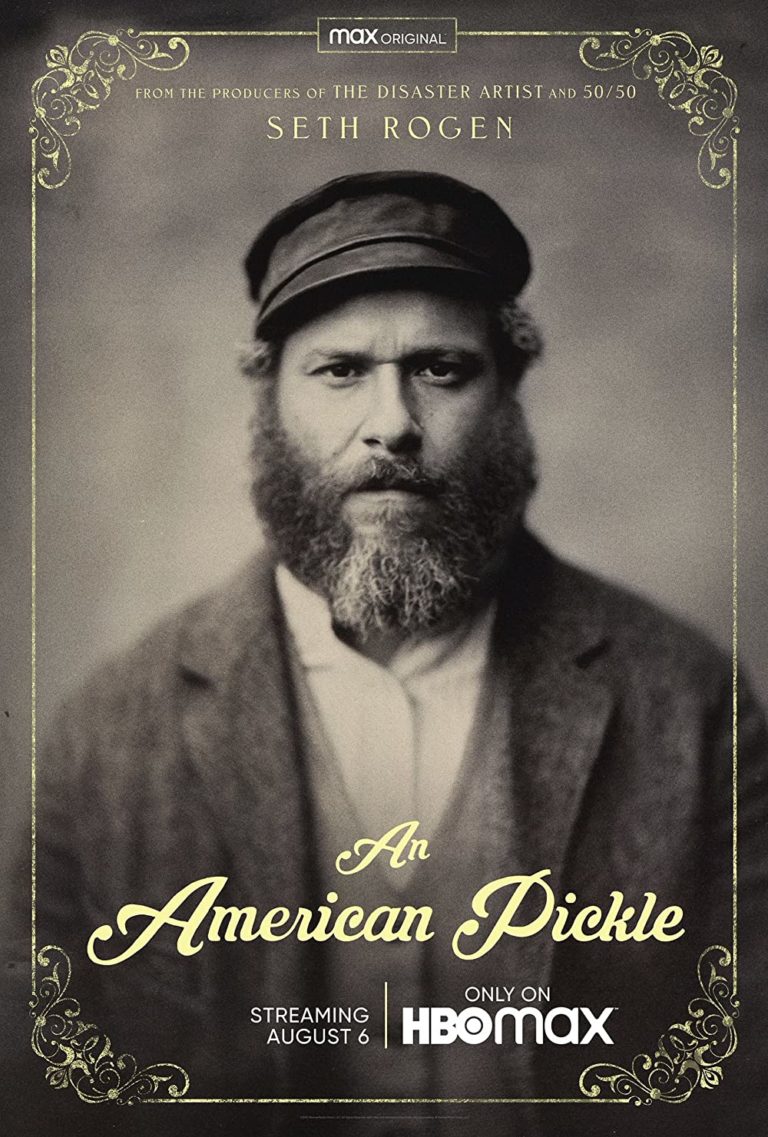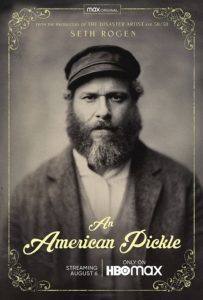 An American pickle, by Brandon Trost & Dylan Meyer
Synopsis
1920, Herschel Greenbaum is a working class man who immigrates to America hoping to experience the American dream. Married, he dreams of giving his wife an easier life. One day, while working, he falls into a vat of pickles. It is preserved for 100 years. He comes back to him, today in Brooklyn, he notices that he has not aged. When he sets out to find his family, he learns that all he has left is his great-grandson, Ben Greenbaum, a mild-mannered geek, his opposite.
The film
An American Pickle is adapted from the short story Sell Out by Simon Rich.
It features two characters, both played by Seth Rogen: Herschel Greenbaum, a struggling laborer who immigrated to the United States in 1920, and Ben Greenbaum, his computer programmer grandson.
Alas, despite some, the film is heavy and we often have the impression to see a failed Hibernatus. The book, a family history by Simon Rich, who also works for the Pixar company and participated in the screenplay, should be discovered.
An American Pickle also reminds us of the history of the Jews of Russia, victims of pogroms until the 1920s.
Also starring Sarah Snook, sensational in the Succession series.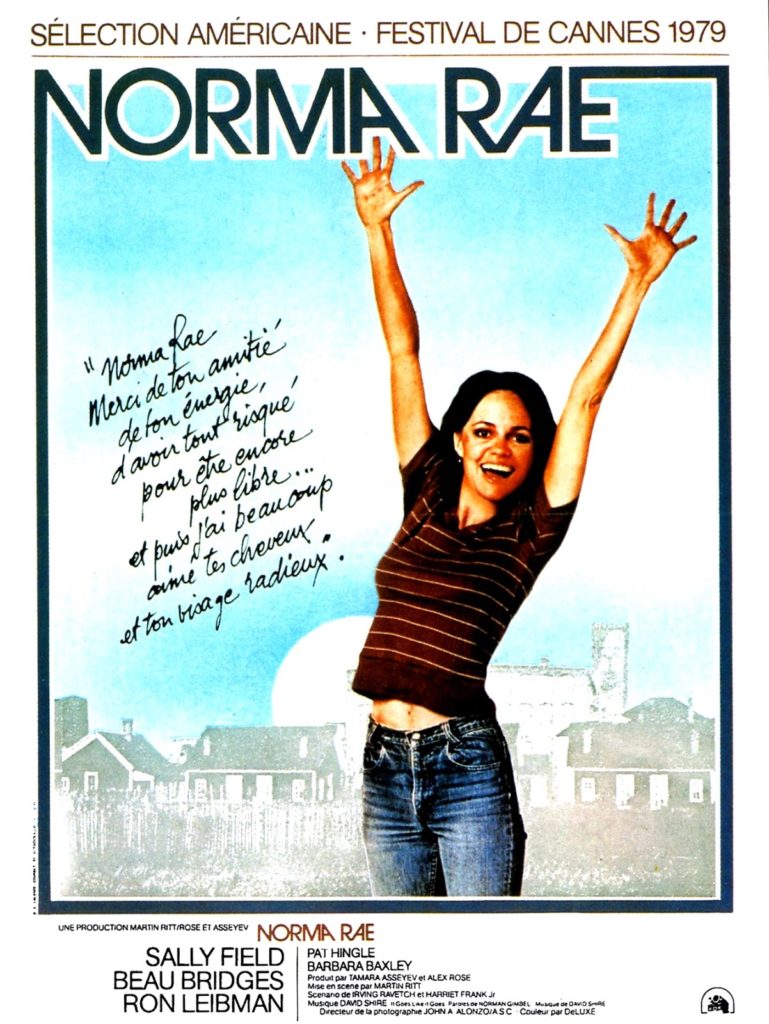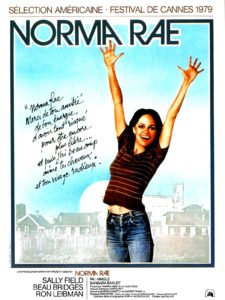 Norma Rae, by Martin Ritt
SYNOPSIS
Norma Rae (Sally Field) is a widow with two children who lives with her parents. She works, like them, in a textile mill in a small Baptist town in the Southern United States.
The working conditions of the workers in the mill are very bad, and none of them are unionized.
A New York unionist, Reuben Warshowsky (Ron Leibman), comes to the mill to convince the workers of the importance of forming a union in the mill.
THE FILM
This poignant film tells the story of a free, committed and strong woman who fought against the economic system in place and the prejudices of her time to defend her ideas.
Norma Rae is masterfully directed by Martin Ritt (The Spy Who Came in from the Cold, Five Branded Women, a quintet of young Yugoslavian women supporting the partisans fighting the Nazis, with Silvana Mangano, Vera Miles and Jeanne Moreau, Paris Blues, Hud The Outrage, Hombre).
I highly recommend it.
A TRUE STORY
Sally Field is extraordinary. She won the Best Actress Award at the Cannes Film Festival for this role, she is also a two-time winner of the Best Actress Oscar (including once for this film), and an Emmy Award in 2007 for Brothers and Sisters. She plays Forrest's mother in Forrest Gump.
The screenplay is adapted from the 1975 book Crystal Lee: A Woman of Inheritance by New York Times reporter Henry "Hank" Leiferman.
It tells the true story of union activist Crystal Lee Sutton and her struggle in the 1970s with unionist Eli Zivkovich to join the Amalgamated Clothing and Textile Workers Union (ACTWU) at the J.P. Stevens plant in Roanoke Rapids, North Carolina.
The scene in which, before being expelled from the factory by the police, Norma Rae, fired from the factory, takes a piece of cardboard, writes on it the word UNION, and climbs on her work table brandishing it to her colleagues, who one after another cut their machines, is true.
Crystal Lee Sutton died of cancer in 2009 at the age of 68.
Also starring Beau Bridges and Ron Leibman.
Norma Rae is available on VOD on CANAL PLUS.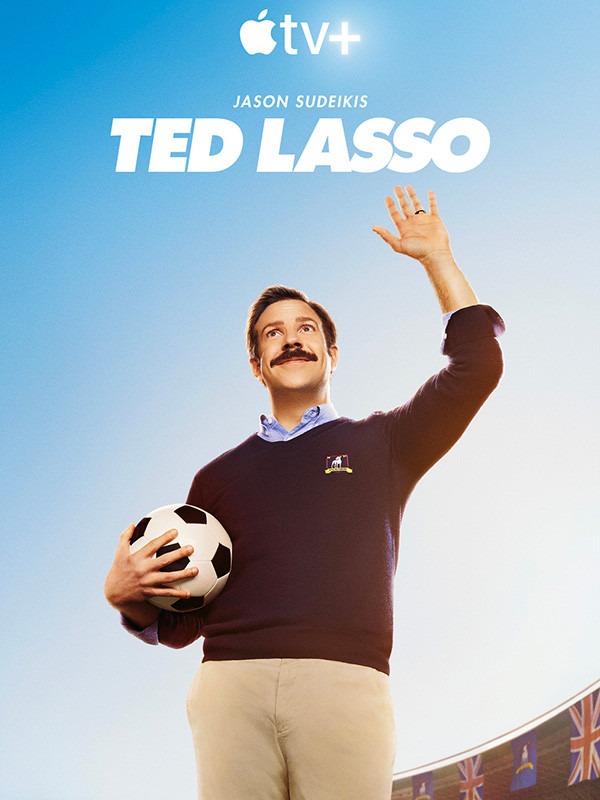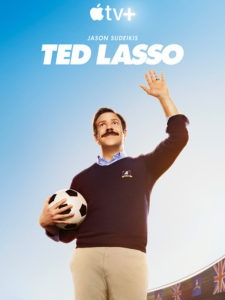 Ted Lasso, by Bill Lawrence, Jason Sudeikis, Brendan Hunt & Joe Kelly
Synopsis
American soccer coach Ted Lasso (Jason Sudeikis) is recruited by AFC Richmond owner Rebecca Welton (Hannah Waddingham) to coach her British soccer team, even though he has no experience in the sport and knows nothing about its rules.
The series
The series was originally created by Bill Lawrence, the creator of the popular series Scrubs, Spin City and Cougar Town.
If there is one series to watch this summer it is this one. If you haven't seen it yet, you're in luck. The Ted Lasso series invigorates the most pessimistic, is like a sweetness with which we console ourselves when morale is low.
The authors, including Jason Sudeikis, the main actor, have written funny, moving dialogues and if there was a Ted Lasso, well then, you should meet him. He is the most optimistic man on earth and manages to convince even the most unpleasant.
And the cultural differences between Americans and Brits, racism, relationships between men and women, team spirit, the supposed virility of footballers, friendship, harassment, infidelity, all these subjects are tackled by the best of vectors, humor and tenderness.
Emmys were not mistaken. The comedy series Ted Lasso has been nominated no less than twenty times this year.
With Jason Sudeikis, Hannah Waddingham, Juno temple (Little Birds), Brett Goldstein, Hannah Waddingham , Phil Dunster, Jeremy Swift.
SEE IT NOW ON APPLE TV. 
TWO SEASONS, 10 EPISODES FOR THE FIRST ONE.
2.
In movie theaters
(besides La Loi de Téhéran) 
The Sparks Brothers, by Edgar Wright
True Mothers, by Naomi Kawase
Jungle Cruise, by Jaume Collet-Serra
The Suicide Squad, by James Gunn
C'est la vie, by Julien Rambaldi
Milla, by Shannon Murphy
Profession du père,by Jean-Pierre Améris
L'indomptable feu du printemps,by Lemohang Jeremiah Mosese
Mantoa, 80, is the oldest woman in a small village nestled in the mountains of Lesotho. When the construction of a dam threatens to submerge the valley, Mantoa decides to defend its spiritual heritage and rekindles the spirit of resistance in her community. In the last moments of his life, the legend of Mantoa is built and becomes eternal.
Les sorcières de l'Orient,by Julien Farraut
The fabulous story of the Japanese women volleyball players in 1964, who are now in their 70s. 50 years later, Julien found these women to make a documentary.
Sème le vent, by Danilo Caputo
Les voleurs de chevaux,by Yerlan Nurmukhambetov & Lisa Takeba
LATER
The Card Counter, by Paul Schrader, with Oscar Isaac & Willem Dafoe
Dune, by Denis Villeneuve, on September 15
Ghostbusters Afterlife, by Jason Reitman, November 10
West Side Story, by Steven Spielberg, December 16
3.
WEEKLY TIPS & OPINIONS
FROM 

PROFESSIONALS

 WRITERS, SCREENWRITERS, DIRECTORS, COMPOSERS…
The Theology of Cinema: Cross by Scott Myers
Black List writers on the craft: Story Concepts (Part 1) by Scott Myers
The Spirit of the Spec. The creative empowerment of writing by Scott Myers 
Interview with Stephen King
4. AT HOME ON TV
Movie and series news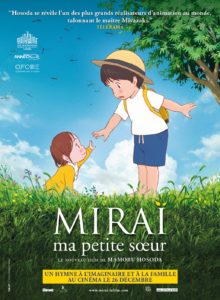 Mercredi- Wednesday
Arte : Dilili à Paris
France 2 : L'amie prodigieuse
France 4 : Nice jazz festival
Jeudi – Thursday
Arte : Quand revient le calme de Milad Alami
TMC: Cyrano de Bergerac
Vendredi – Friday
Arte : La fin de l'été de Hélène Angel
Samedi – Saturday
Arte : Les courses de chars à Rome
France 5 : Venise
LCP : Charade
Dimanche – Sunday
Arte : Singin' in the rain
Lundi – Monday
Arte : Lola, une femme allemande
Mardi – Tuesday
Arte : Amazonie: au coeur des luttes indigènes
Mercredi- Wednesday
Arte : Miraï ma petite soeur  – Critique ici
France 2 : L'amie prodigieuse
5.
AT HOME
ON YOUR PLATFORMS
Movie and series news
ARTE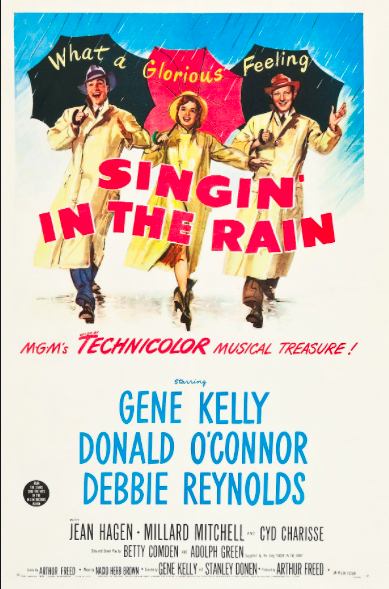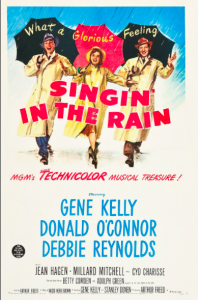 FILM
Under the Uruguayan dictatorship, three guerrillas, including the future president José Mujica, undergo twelve years of imprisonment and torture… A moving prison chronicle of human resilience.
Jan P. Matuszynski: In Warsaw, the tragic destiny of the dysfunctional artist family of Polish painter Zdzislaw Beksinski… Awarded in many festivals, a first film of a staggering virtuosity.
SERIES
Foodie Love, August 6, 2021 (available until April 5, 2022)
She is an editor, he is a mathematician. They have met on a platform dedicated to food lovers and have arranged to meet in a trendy café in Barcelona. Together, they will test the best restaurants in the city as they discover each other, between complicity and defiance, restraint and seduction, in the age of social networks. Concocted by the Spanish director Isabel Coixet, this tasty series is to be consumed without moderation.Director: Isabel Coixet
Cast: Laia Costa, Guillermo Pfening, Agnès Jaoui, Yolanda Ramos, Natalia de Molina.
DOCUMENTARY
Blow-up-nanni-moretti-en-10-minutes/
CONCERT
melody-gardot-au-chateau-d-herouville
La Chaîne Parlementaire
LCP offers you a lot of good documentaries: here
La Cinémathèque Française
Australian cinema retrospective
Movie and series news
 on NETFLIX
(CLICK ON THE LINK TO WATCH THE TRAILER)
Pray away, on August 3rd
Hit & Run, by Lior Raz & Avi Issacharoff (Fauda), on August 6th
The Swarm, by Just Phillippot, on August 6th
The Chair, by Amanda Peet, Annie Wyman. With  Sandra Oh, on August 20
Sex education season 3, on September 3rd
Movie and series news
on Prime Video
Grave, August 1st, by Julia Ducournau (Titane)
Cruel Summer, (series), by Bert V. Royal, on August 6th
In 1993, a tragedy strikes the community of Skylin, Texas: Kate Wallis, a popular and well-liked teenager, is kidnapped by Martin Harris, the vice-principal of the town's high school. Jeanette Turner, another teenager in town, is then accused of not reporting Kate's disappearance and becomes the most hated person in the country.
Modern Love season 2, August 13th
Val, by Leo Scott & Ting Pool , on August 6th
Dreamland, by Miles Joris-Peyrafitte, with Margot Robbie
Movie and series news
on Canal+
My Beautiful Boy, by Felix Van Groeningen with Steve Carell, Timothée Chalamet
Movie and series news
Starzplay
Death and Nightingales, by Allan Cubitt
We are who we are (review here), by Luca Guadagnino.
BMF, on September 26th
Movie and series news
Apple TV
Mr Corman, de Joseph Gordon-Levitt, on August 6th
Coda, remake from La Famille Bélier, on August 13th
Movie and series news
DISNEY PLUS
Only murders in the building, by Steve Martin & John Hoffman with Selena Gomez (Mabel), Steve Martin (Charles)
Encanto, this fall
Turning Red (March 2022)
Stay safe !
Subscribe to the weekly newsletters to keep up !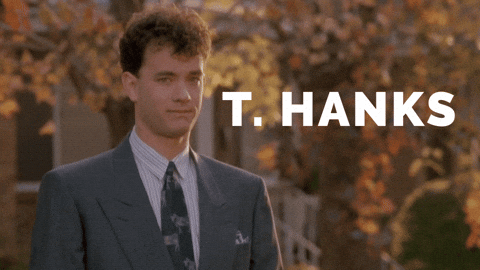 [contact-form to="contact@movieintheair.com" subject="Subscribe to the newsletters"][contact-field label="Subscribe here : Name" type="name"][contact-field label="Email address" type="email"][/contact-form]