The Third War, by Giovanni Aloi is released tomorrow in movie theaters.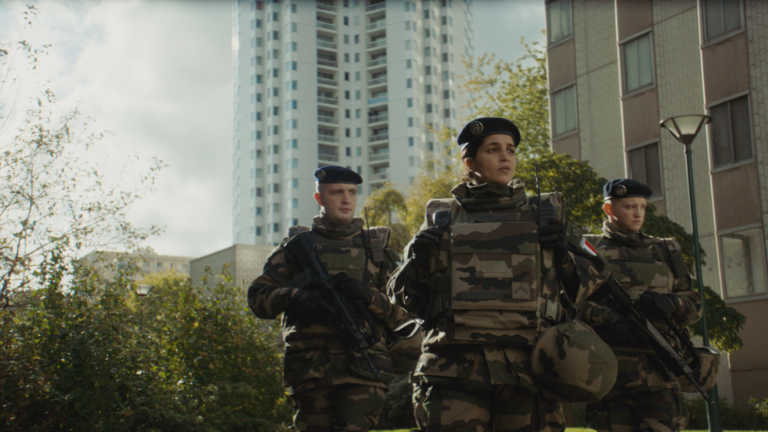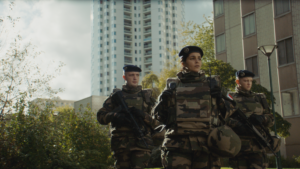 Synopsis
Léo has just finished school and for his first assignment, he is sent on a Sentinel mission. Here he is, pacing the streets of the capital, with nothing to do but keep an eye out for a possible threat…
Operation Sentinelle is a military counter-terrorism operation aimed at reinforcing the protection of the French people, with military resources (human and material) implementing military know-how, alongside and in addition to the internal security forces. Decided by the President of the French Republic, François Hollande, Operation Sentinelle reinforces security on the national territory in addition to the Vigipirate plan (source: Ministry of the Armed Forces).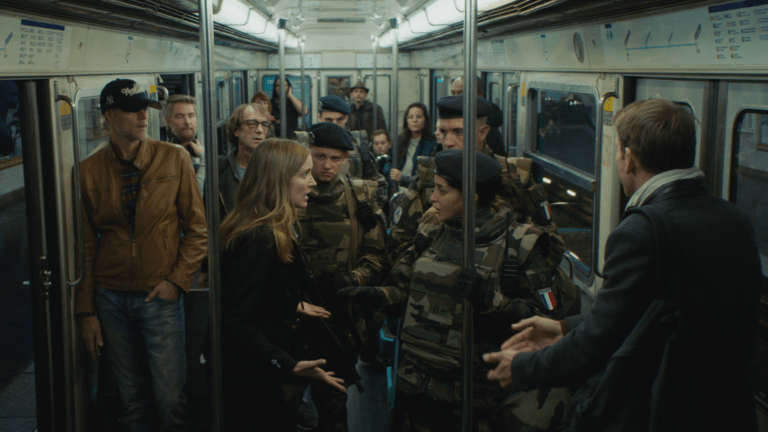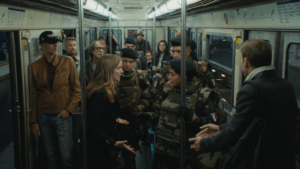 Giovanni Aloi's first feature film selected at the Venice Film Festival.
The subway platforms and the streets of Paris take on another dimension. Constantly on the alert, the Sentinels are on the lookout for an invisible enemy. They let off steam when they return to the reserve, by playing sports, smoking or drinking.
Idle, the soldiers to forget their frustration. They feel lonely, depressed, fight.
Leo, the hero, rejects his family, from a working-class, poor, provincial background, and with an unemployed alcoholic mother. He needs action, order, and is eager to intervene, but he doesn't have the opportunity and becomes paranoid.
His friend Hicham, a soldier, alone like him, is watching for an invisible enemy. 
Yasmine, their superior, despite her professionalism, comes up against the misogyny of her hierarchy.
Léo, Hicham and Yasmine wander through Paris and we follow them. They carry heavy equipment, which exhausts them. Like them, we wait for something to happen. The tension mounts. What will happen? Is the third world war already here?
The camera follows them in their gestures and in their daily life and we live with them, the absurdity of their situation. Beautifully interpreted by Anthony Bajon, Karim Leklou and Leila Bekhti, "The Third War" is the film to see this week. In theaters from Wednesday. 
Giovanni Aloi says he was inspired by Dino Buzzati's "Desert of the Tartars" to write this film with Dominique Baumard (screenwriter on "Le Bureau des Légendes" series and the film "Les Méchants" in theaters now).
It reminded me of Fox Trot by Samuel Maoz.
Beautifully interpreted by Anthony Bajon, Karim Leklou and Leila Bekhti, "The Third War" is the film to see this week.
In theaters tomorrow, September 22.