Your films and series.
On the bilingual Movieintheair blog, I do for you a press review every Wednesday and keep the best of national and international audiovisual news.
What's new in the theaters ?

What are you going to watch at home ?
NEWS
Quentin Tarantino will shoot his next film in Jerusalem. (i24 news)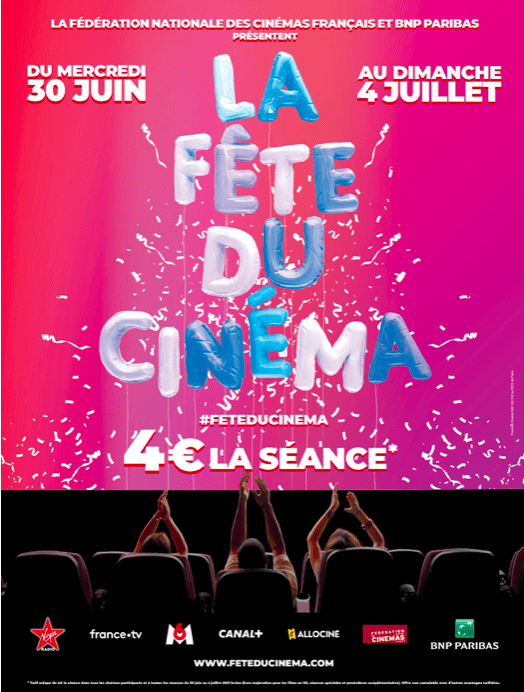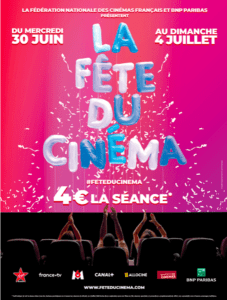 To know all about it
EVENTS AND ONLINE FESTIVAL IN THEATERS AND AT HOME
Programme Festival Film Russe 28 juin-6 juillet 2021
Le Palmarès Deauville Green Awards 2021 – Ecran Total de source sûre
5ème édition du Festival International du Film documentaire en Martinique Les Révoltés du monde
Festival du film de Berlin. La Berlinale s'adapte au cinéma en plein air
The temporary cinema Cinéma Paradiso Louvre is back at the Louvre, with the majestic Cour Carrée as its setting.
Some 1,500 seats are available each day, with reservations required. A musical program and a range of catering services will round out this exceptional year, organized with the strictest respect for sanitary conditions.
YOUR SERIES & YOUR FILMS
ALL YOU WANT TO KNOW IN THEATERS AND AT HOME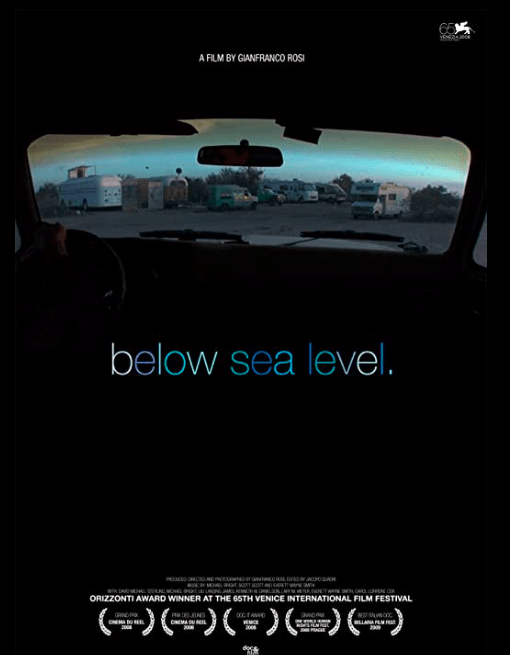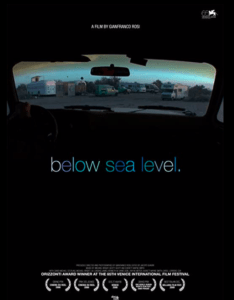 BELOW SEA LEVEL, DE GIANFRANCO ROSI
Synopsis
Long before Chloe Zhao's Nomadland, which won an Oscar this year, Gianfranco Rosi went to meet a small community of homeless women and men who live in California, 35 meters below sea level in a former military base in Slab City.
The film
Au loin on entend parfois le bruit des mirages dans le ciel. Mais sur terre, leurs caravanes sont arrêtées, et ces hommes et ces femmes vivent seul.e.s, dénué.e.s de tout confort. Il n'y a ni eau ni électricité. C'est le désert absolu. Un désert géographique et affectif. Ces personnes que Gianfranco Rosi a réussi à filmer ont tout perdu, ont vécu des drames terribles.
À force de patience, Gianfranco Rosi a gagné leur confiance. Il est parvenu à s'immiscer dans leur intimité et nous naviguons dans un monde si dur que l'on comprend la bascule de leur esprit, à la limite de la folie. Et pourtant, et c'est la force de l'être humain, il reste encore l'amour, le besoin d'être à deux, la poésie, (les chansons) et l'humour.
His film was banned from screening in the United States and if it was seen, it was only by a few people who passed it around.
On the other hand, it undoubtedly inspired the director Chloe Zhao, who won an Oscar.
GIANFRANCO ROSI
Italian-American, born in Eritrea, Gianfranco Rosi has filmed the worlds that we do not know, marginal worlds, such as the Ganges in India, the Middle East, migrants on the island of Lampedusa.
This year his film Notturno was presented at the Oscars this year. He has made six major films in thirty years.
The BPI has dedicated a retrospective to him this year, which ends on Thursday evening and which I mentioned in my newsletters.
Listen to his words recorded at the BPI last Friday.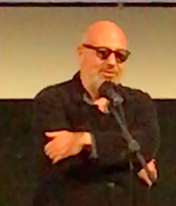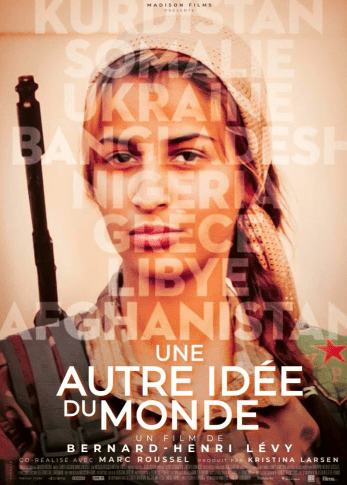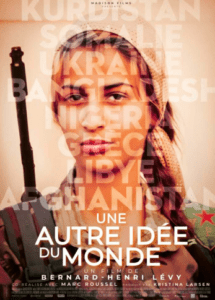 UNE AUTRE IDÉE DU MONDE, BY BERNARD-HENRI LEVY
Synopsis
During this year of confinement, Bernard-Henri Lévy visited several countries where the oppressed populations are completely forgotten.
The film
Despite his detractors, Bernard-Henry Lévy is a brave man. Philosopher, novelist, and committed intellectual, he has paid tribute in this film to all the women and men, fighters or oppressed, whom the world ignores.
It all begins in New York where, after a meeting, he travels to Nigeria and films with his co-director Marc Roussel, the victims of Boko Haram, Christians forgotten by the Vatican and all the Christian communities in the world and at the mercy of Boko Haram and its adapters, including the Foulani herdsmen.
We follow him to the Kurdish fighters, these women abandoned by Europe, who fight, alone, without information, against the Turks and Daesh. 
Then it's on to Dombass in Ukraine, in this "Verdun of Europe" where civilians are once again among the victims of Russia's territorial expansion and where you have to move between snipers and mines.
We then find him in Somalia in Mogadishu, a city reputed to be the most dangerous in the world, where a few mercenaries still hold the city.
And each time, the first victims are women and children, women raped, children exploited.
ACKNOWLEDGING THE FACTS
In Bangladesh, where he returns fifty years later and where, having answered André Malraux's call, he had gone as an advisor for eight months, a man recognizes him.
He goes to the border with Burma where he meets Rohingya women, victims of Burmese persecution.
Then it was migrants on the island of Lesbos, where a little boy thanked him and where women could not go out at night for fear of being raped and attacked, Libya, where men were trying to kill him, and then Afghanistan.
I remember his book Who killed Daniel Pearl ?, where after months of investigation, Bernard-Henri Lévy had managed to retrace his last hours. In Afghanistan, he met Massoud's son, a country abandoned by the West and falling back into the hands of the Taliban.
Then it's Vienna and the attack in the street of the Jews, and it's true that today we prefer candles to action.  Woody Allen makes his character say in "Manhattan", "peaceful demonstrations against neo-Nazis are good, baseball bats are better".
Dedicated to Olivier Royant of Paris-Match who supported him during this shoot and who died in December 2020, co-directed by Marc Roussel and Olivier Jacquin, this new film by Bernard-Henri Lévy is essential.
Une autre idée du monde is a sad and realistic testimony of our time, a time when courage is a value in perdition.
A book has also been published on the film: Sur la Route des Hommes sans Nom, by Bernard-Henri Lévy, published by Grasset.
See it now on Canal Plus and on SVOD, as well as his other films.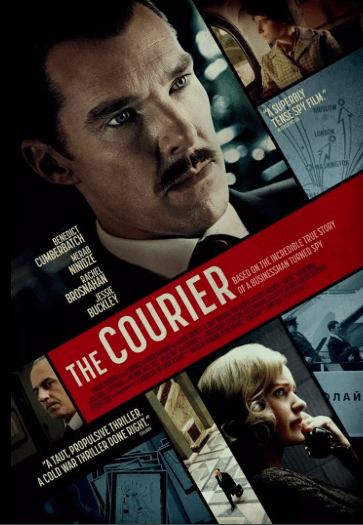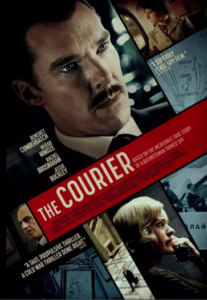 THE COURIER, BY DOMINIC COOKE
Synopsis
Cold War. On the eve of the Cuban Missile Crisis.
In the 1960s, because of his regular trips to the USSR, Greville Wynne, a British salesman played by Benedict Cumberbatch is contacted and then recruited by MI6 to pass on messages to the secret agent Oleg Penkovsky alias Ironbark played by Merab Ninidze.
The film
The Courier is a beautiful story of espionage and friendship.
Greville Wynne has all the makings of an anti-hero. He drinks, does not exercise, has a monastic life.
Dominic Cooke chose Tom O'Connor's script for these reasons (source: Le Devoir.com):
"What I liked about it is that it focuses on the human, personal dimension of espionage. What is the human cost incurred by these people, you know what I mean? Usually, we have to deal with strategy games, with the elaboration of subterfuges, with big action scenes… Whereas this film is a bit of a bromance, an incredible – because it's so improbable – story of friendship between this English businessman, a neophyte in espionage, and this Soviet double agent, Oleg Penkovski. All of these elements combined made the proposal quite unique to me. "
Benedict Cumberbatch and  Merab Ninidze are both excellent in their part.
Rachel Brosnahan aptly plays the role of the Donovan Agency and she is the one who has the ideas but lets the men think they had them (help feminism).
As the plot progresses, we feel that it goes too far and the tension increases. I won't tell you the rest of the story, if you don't know it, you will enjoy discovering it.
Dominic Cooke previously directed On Chesil Beach, a film adapted from a novel by Ian McEwan with Saoirse Ronan and Billy Howle.
With Benedict Cumberbatch,  Merab Ninidze, Rachel Brosnahan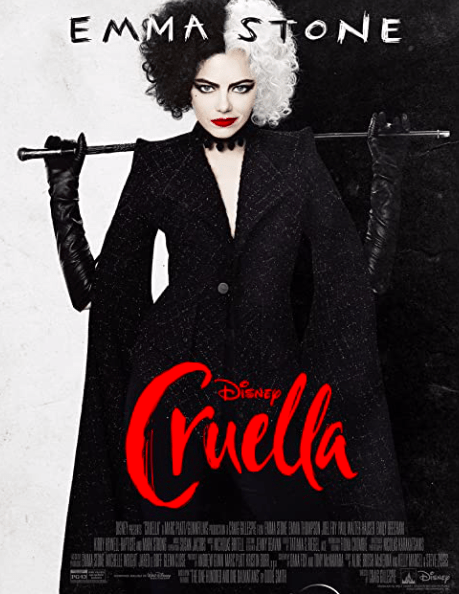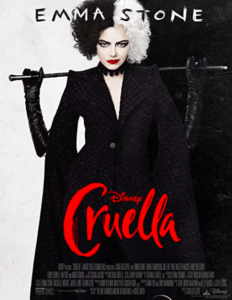 CRUELLA, BY CRAIG GILLESPIE
Synopsis
The film revisits the origins of the character of Cruella from Hell, created by Dodie Smith in her 1956 novel The 101 Dalmatians.
Who is Cruella?
The film
Everything is successful in Cruella, except the length of the film: 2h20.
Emma Stone plays the young woman who is not a villain at all and Emma Thompson is sensational as a self-centered fashion designer (a nod to The Devil Wears Prada).
Craig Gillespie has succeeded in focusing on the story of two women that is not, for once (!) centered on a man but on their ambitions alone. The men are present to help them.
The secondary characters are sufficiently fleshed out to stand up to Emma Stone, who is as charismatic as ever, and the sets, costumes and make-up are also a marvel for the eyes.
And the ending is a real success (stay after the credits).
The soundtrack, (the must!) that we will remember, is composed by Nicholas Britell, composer of Don't Look Up, directed by Adam McKay (Vice)  a comedy-drama that will be released this year on Netflix, with a great cast since there will be Jennifer Lawrence and Leonardo Di Caprio, Cate Blanchett, Chris Evans, Meryl Streep, Ariana Grande, Jonah Hill…
Craig Gillespie also directed Me Tonya with Margot Robbie. He currently produces the excellent series Physical on Apple TV.
Screenwriters : Tony McNamara, Aline Brosh McKenna, Kelly Marcel, Jez Butterworth, Dana Fox, Steve Zissis
In theaters and on Disney Plus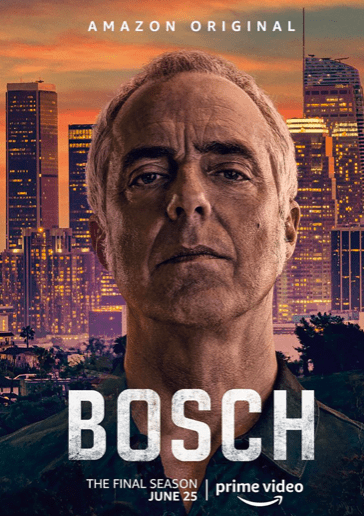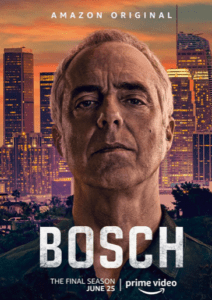 HARRY BOSCH SAISON 7, ADAPTED FROM MICHAEL CONNELLY'S NOVEL BY ERIC OVERMYER
Synopsis
A ten-year-old child dies in an arson attack, and Harry Bosch will, as usual, do everything he can to see justice done.
Marlo faces the demons of her past, Lieutenant Grace fights against homophobes within the police force and Madison questions her life choices. Chief Irving is ready to compromise everything to keep his power…
The series
This time, the story is based on the novel by Mariachi Plaza (The Burning Room, 2014) and the real story that inspired Michael Connelly for this book.
As usual, the series is well done, the characters evolve over the course of the investigation and show the different facets of their personalities.
The duos Johnson (Troy Evans) and Detective M (Scott Cummins) always work wonderfully and the dialogues between them are always so funny.
The strength of this series is that it is served by actresses and actors who are used to the detective story, and who obviously have it in their blood.
Titus Welliver, Jamie Hector, Amy Aquino, Madison Lindtz and Lance Reddick (The Wire) have all played regularly in detective series and it is felt.
We also find with pleasure the classic and legendary jazz pieces listened by Harry Bosch: Coltrane, Ben Webster, Billie Holiday, Art Pepper…
Directors:
Jim McKay, Ernest R. Dickerson, Kevin Dowling, Roxann Dawson, Matt Earl Beesley, Thomas Carter, Pieter Jan Brugge, Christine Moore, Adam Davidson, Phil Abraham, Tim Hunter & Alex Zakrzewski
Screenwriters:
Michael Connelly, Eric Overmyer, William N. Fordes, Diane Frolov, Andrew Schneider & Tom Smuts
On rime Video now:
2.
Fete du Cinema
Still In your  theaters :
The Father, Minari, Young Promising Woman, Les Deux Alfred, Nomadland, Sound of Metal
A Quiet Place (2), by John Krasinski
Gagarine, by Fanny Liatard and Jeremy Troulh
Indes galantes (Documentary Opéra) by Philippe Béziat
Today
Sous le ciel d'Alice, by Chloé Mazlo
Solo, by Artemio Banki
Le Procès de l'herboriste, by Agnieszka Holland  (L'ombre de Staline)
Soeurs, by Yamina Benguigui
Later
Summer of Soul, by Ahmir Khalib Thompson
The eyes of Tammy Faye, by Michael Showalter, with Jessica Chastain & Kelly Carmichael,
Gogo, by Pascal Plisson
Boîte Noire, by Yann Gozlan with Pierre Niney, Lou de Laâge,  André Dussollier
What happened on board the Dubai-Paris flight before it crashed in the Alps? Mathieu Vasseur, a technician at the BEA, the authority in charge of safety investigations in civil aviation, is promoted to chief investigator on an unprecedented air disaster.
Duke, by Roger Michell with Helen Mirren Fionn Whitehead, Jim Broadbent
The theft of Francisco de Goya's Portrait of the Duke of Wellington from the National Gallery in 1961 by a cab driver named Kempton Bunton
Tous en scène 2
3.
WEEKLY TIPS & OPINIONS
FROM 

PROFESSIONALS
 WRITERS, SCREENWRITERS, DIRECTORS, COMPOSERS…
7 documentaires sportifs à (re)découvrir | Les Echos
40 conseils du scénariste Scott Myers | by Scott Myers | May, 2021 | Go Into The Story
Character Development Exercise: Switch Protagonists | by Scott Myers | Jun, 2021 | Go Into The Story
Cinéma et séries au Sénégal : la portée politique d'un divertissement très populaire
Screenwriting "Hats": Editor. When we write a screenplay, I like to… | by Scott Myers | Jun, 2021 |
Protagonist v. Nemesis: Keys to Conflict | by Scott Myers | May, 2021 | Go Into The Story
4. AT HOME
Your films and series 
 June  30th to July 7th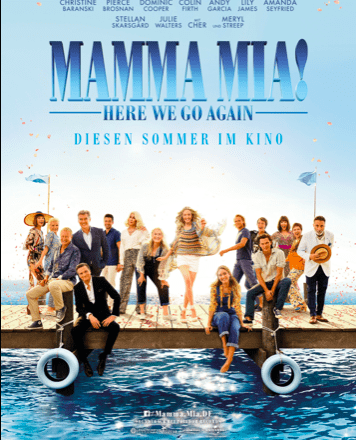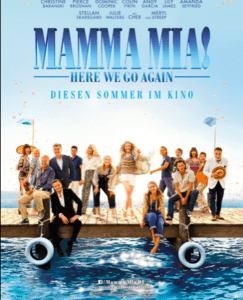 Mercredi- Wednesday
Canal Plus: nouvelle série : Wildland
Jeudi – Thursday
TF1: Harry Potter
Canal Plus: nouvelle série: Made for Love
Vendredi – Friday
M6 : Mamma Mia!
Arte: Toute la vérité, enquête en eaux troubles 
Samedi – Saturday
Arte: Les chateaux du Moyen Age
Dimanche – Sunday
TF1 : Captain America Civil War
Lundi – Monday
France 3 : Parasite 
W9: Flic ou Voyou
Mardi – Tuesday
TF1 : Mamma Mia : Here we go again!
Canal Plus : ADN
Mercredi- Wednesday
Canal Plus : Ammonite
5.
AT HOME
ON YOUR PLATFORMS
Your films and series 
ARTE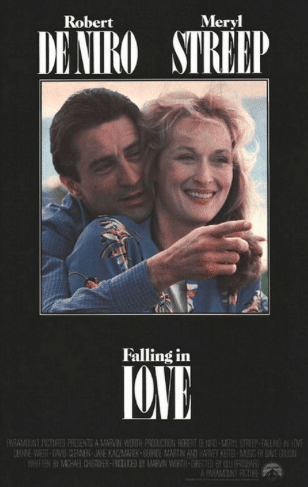 FILM
DOCUMENTARY
CONCERT
melody-gardot-au-chateau-d-herouville
La Chaîne Parlementaire
LCP offers you a lot of good documentaries: here
La Cinémathèque Française
Tribute to  Wang Bing, Chinese movie maker 
Your films and series 
 on NETFLIX
(CLICK ON THE LINK TO WATCH THE TRAILER)
Wonder Boy, Olivier Rousteing, né sous X by Anissa Bonnefont
New Amsterdam, season 1 on Thursday
Young Royals, by Lisa Ambjörn, on July 1st
NEVER HAVE I saison 2, July 15th
ATYPICAL SEASON 4, JULY 9TH
Your films and series 
on Prime Video
The Tomorrow war, on July 2nd, by Chris McKay
Dan Forester (Chris Pratt). Determined to save the world for his young daughter, Dan teams up with a brilliant scientist (Yvonne Strahovski) and his estranged father (J.K. Simmons) in a desperate quest to rewrite the fate of the planet.
Annette, by Leo Carax, on August 20th
Le Bal des Folles, by Mélanie Laurent, on September 17
Dreamland, by Miles Joris-Peyrafitte, with Margot Robbie
Your films and series 
on Canal+
Wildland, on June 30th, by Jeanette Nordahl
Made for Love, on July 1st, by Alissa Nutting et Dean Bakopoulos with Cristin Milioti (Wall Street's Wolf, How I Met Your Mother, Palm Springs)
Your films and series 
Starzplay
Death and Nightingales, de Allan Cubitt
We are who we are (review here), by Luca Guadagnino.
Your films and series 
Apple TV
Foundation, on September 24, adapted from Isaac Asimov 's novel by David S. Goyer, with  Jared Harris (Mad Men), Lee Pace, Lou Llobell, et Leah Harvey
Schimagadoon!  By Cinco Paul & Ken Daurio with Cecily Strong (Melissa), Keegan-Michael Key (Josh), on July 16th
A parody of the 1947 Broadway musical Brigadoon.
Coda, remake from La Famille Bélier, on August 13th
Invasion , by Simon Kingberg et David Weil, October 22
The Morning Show, season 2, September 17
The shrink next door, November 12
By Georgia Pritchett avec Will Ferrell ( Martin "Marty" Markowitz), Paul Rudd (Dr. Isaac "Ike" Herschkopf)
The Shrink Next Door is an upcoming American black comedy miniseries based on Joe Nocera's podcast of the same name.
Your films and series 
DISNEY PLUS
She Hulk 
The Chi
Stay safe !
Subscribe to the weekly newsletters to keep up !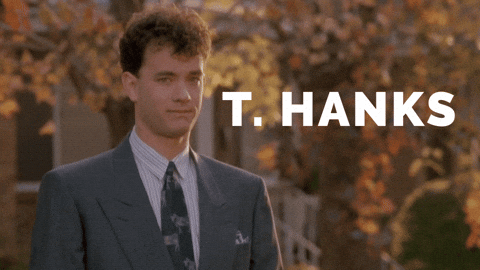 [contact-form to="contact@movieintheair.com" subject="Subscribe to the newsletters"][contact-field label="Subscribe here : Name" type="name"][contact-field label="Email address" type="email"][/contact-form]