This week, I have chosen five movies to watch in movie theaters (we hope!) as from December 15th.
On the bilingual Movieintheair blog, I do for you a press review every Wednesday and keep the best of national and international audiovisual news.
Five movies
to watch in your movie theaters
and gift ideas for the festive holidays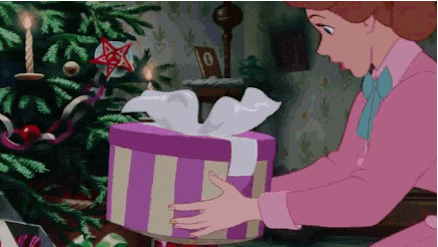 NEWS
HBO now claims that its films are being shown simultaneously on platforms and in theaters, which angers exhibitors and Christopher Nolan..
The Cesar ceremony will take place on March 12, 2021.
Bernard De La Villardière launches Néo a 100% digital video platform.
Science fiction writers hired by the army: RED TEAM
Soon online on Netflix: a short film: Robin Robin, directed in stop motion (like Wes Anderson's movie The isle of dogs).
YouTube broadcasts for free 20 films from the James Bond saga: the channel
An exclusive excerpt from the adaptation of the Israeli series Betipul that I was telling you about not long ago.
ON LINE FESTIVALS
The European Films Awards have announced their nominations. The event will take place online  from December 8 to 12.
GIFTS IDEAS (HANOUCCA, CHRISTMAS…)
DVDS, an e-box, books:
DVDS:

For soccer fans and feel-good movies: The Champion : review on this blog
For a beautiful story: Voir Le jour by Marion Laine, with Sandrine Bonnaire and Aure Atika
Summer 85, by François Ozon
Africa Mia by Richard Minier and Édouard Salier as of December 16 (review on this blog)
E-BOX:

For children: Citizen Kid offers you an e-Box : a monthly subscription allows you to enjoy an outing for 1 child + 1 adult to choose among their favorites.
BOOKS:

For fans of Michael Cimino: a book about the director of The deer hunter.
For fans of musicals: a vinyl book published by France Musique available, as from December 11th.
Les Marx Brothers par eux-même by Chantal Knecht published by Robert Laffont.
Le Cinéma ouest-africain francophone. Et pourtant, ils tournent  By Mame Rokhaya Ndoye, on the specificity of Senegalese and Burkinabe cinemas.
Here are five  movies to watch in your movie theaters, new series, advice from film professionals and the best of your TV programs.
TRIBUTE 
The President who revolutionized political communication, trained by JFK himself:
Many programs to see in Replay on France TV.
Robert Castel, humorist and actor
Disappeared at the age of 87, born in Bab el Oued in 1933, Taar player, was a musician before becoming an actor. He will have turned during more than forty years in comedies. He is also part of Philippe Bouvard's Grosses Têtes and it is in 2017 that we see him for the last time in a documentary called "Les Magnifiques", a film tribute to the personalities who arrived from North Africa at the age of twenty and who broke through in French culture.
For more information:
With his wife and accomplice on the stage, Lucette Sahuquet
On Les Magnifiques by Mathieu Alterman and Yves Azéroual, which traces the destiny of Enrico Macias, Philippe Clair, Norbert Saada, Régis Talar and Robert Castel.
ALL YOU WANT TO KNOW
ABOUT YOUR
FIVE  MOVIES TO WATCH IN MOVIE THEATERS
AS FROM DECEMBER 15
Movie N°1
Wonder Woman 1984
By Patty Jenkins
With  Gal Gadot, Chris Pine, Kristen Wiig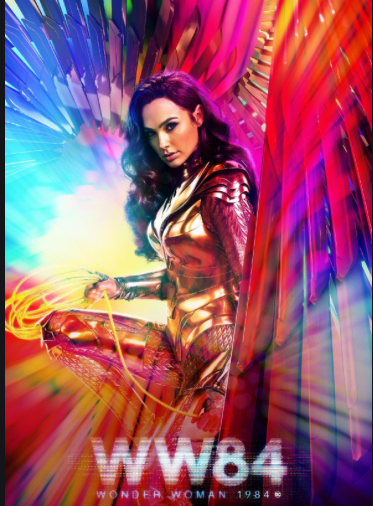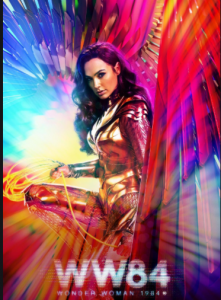 Listen to the podcast (in French) I just created  Falafel Cinéma, on Cinémaradio,the movie radio.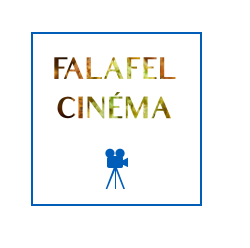 Written by Patty Jenkins with Geoff Johns and David Callaham, the film takes place sixty-six years after the events of the first part and features the Amazon warrior Wonder Woman.
Synopsis
In 1984, while the United States is in the midst of the Cold War, Diana Prince, alias Wonder Woman, must face the businessman Maxwell Lord who has teamed up with her former friend, Barbara Ann Minerva, who has become a Cheetah. She is also mysteriously reunited with Steve Trevor, who died during the First World War while the United States is in the midst of the Cold War.
Movie N°2
Deux
By Filippo Meneghetti
Screenwriters: Malysone Bovorasmy, Filippo Meneghetti, Florence Vignon.
With Barbara Sukowa, Martine Chevallier, Jerome Varanfrain, Léa Drucker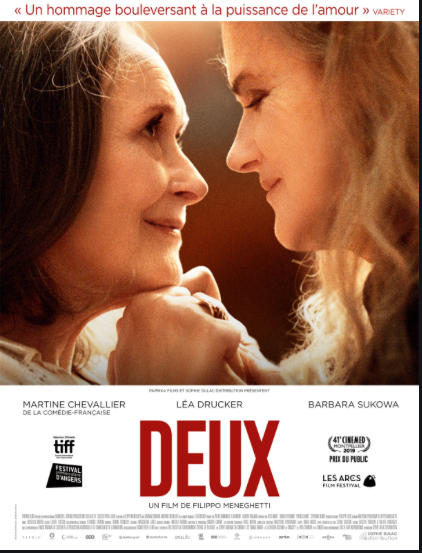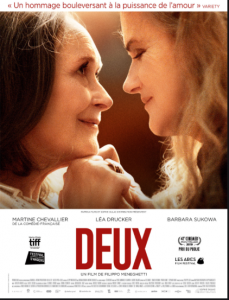 The French movie selected for the next Oscar 93rd ceremony, in the category Best Foreign Film, expected to take place  on April 25.
Synopsis
Nina and Madeleine are deeply in love with each other. In the eyes of everyone, they are simply neighbors living in the last stage of their building. On a daily basis, they come and go between their two apartments and share their lives together. Nobody really connaоt them, not even Anne, Madeleine's caring daughter. Until the day when a tragic event turns everything upside down…
The actresses, Martine Chevallier, member of the Comédie française and Barbara Sukowa, the Lola of Rainer Werner Fassbinder' movie played in this movie about a subject barely tackled in movies, the ove between two old women.
Movie N°3
Slalom
By Charlène Favier
With Noée Abita, Jérémie Renier, Marie Denarnaud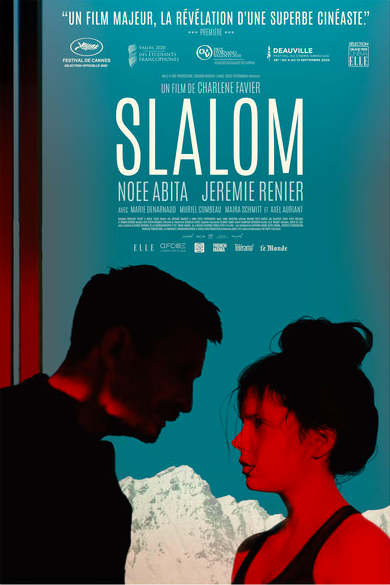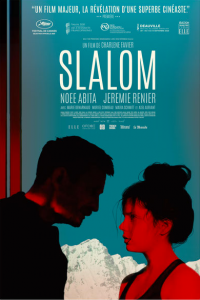 Synopsis
Lyz, 15 years old, has just joined a prestigious ski-study section of the Bourg-Saint-Maurice high school. Fred, ex-champion and now coach, has decided to bet everything on his new recruit. Galvanized by Fred's support, she is working hard and going from success to success and keeps
This first movie  has been awarded The Prix d'Ornano-Valenti at the Deauville Festiva, a price which is awarded to a first French film, with the aim of helping its recognition, promotion and export.
Movie N°4
Mandibules
By Quentin Dupieux
With David Marsais, Grégoire Ludig, Adèle Exarchopoulos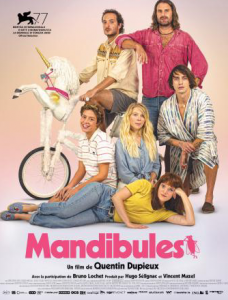 Synopsis
Manu sleeps on the beach. He is offered a mission paid 500 euros: to pick up a suitcase from a man named Michel Michel and deliver it to someone. He then steals a Mercedes and embarks his best friend Jean-Gab. But, as soon as they leave, the two nickel-plated feet discover a giant fly stuck in the trunk of the car. They then have a brilliant idea: to make money with the fly by training it.
A pure comedy in a absurd style such as  Farrelly Brothers (Mary à tout prix…).
Movie N°5
Wolfwalkers
 By Tomm Moore, Ross Stewart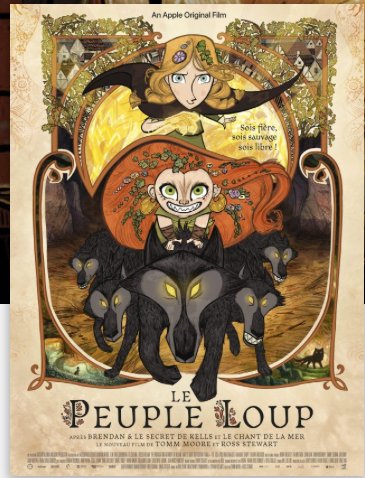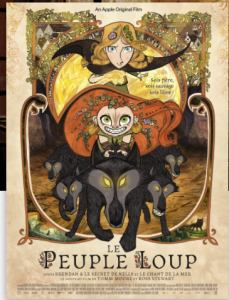 Synopsis
In Ireland, in the age of superstition and magic, Robyn, an 11-year-old girl, helps her father hunt down the last pack of wolves. But one day, during a hunt in the forest, Robyn meets Mebh, a child by day, a she-wolf by night. Now for Robyn, the threat no longer comes from wolves, but from men.
This cartoon will cheer us up before the holidays.
And still : 
Drunk (review on this blog)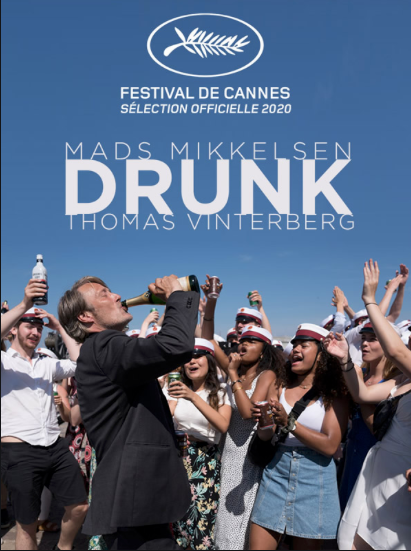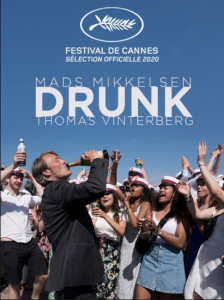 Josep (review on this blog)

2. YOUR NEXT  MOVIES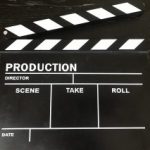 Few trailers : 
Moffie, by Olivier Hermanus, with Kai Luke Brummer, Mattes Vey, Hilton Pelser.
Aya et la sorcière, last movie from the Ghibli Studios, by Goro Miyazaki, a very different animation style movie.
Wendy Williams, the story of Ciera Payton (L'ovale)
Rams, by Jérémie Sims, with Sam Neill, as from February 5th, 2021. 
Fatale, by Deon taylor, with Hilary Swank, Michael Ealy.
Penguin Bloom, by Glendyn Ivin, with Andrew Lincoln (Walking Dead) and Naomi Watts.
3.

GOOD TIPS FROM MOVIE 

PROFESSIONALS
Advice by David Fincher himself !
Notes From a Script Reader. In the late 1980s I was a Hollywood… | by Loren Kantor
Writing and the Creative Life: "Why You Should Write Three Pages of Garbage Every Morning" | by Scot
Unprofessional Writers Make More Money Than Professional Writers | by Tim Denning | Better Marketing
The Business of Screenwriting: Cynicism | by Scott Myers | Dec, 2020 | Go Into The Story
4. YOUR EVENING TV PROGRAMS

Wednesday 9
TCM: L'Homme au fusil
Canal+ : The Singing Club
TMC:  Two documentaries: Bohemian Rhapsodyand a fashion one by Loïc Prigent
Star: L'heure zéro
Thursday 10
Arte:  No Man's Land 
M6 : Love Actually
TFX: Le Seigneur des anneaux : les deux tours
TCM: La machine à explorer le temps
France 3 : Black and white
Friday 11
Arte: Doris (comédie romantique) 
Canal + : L'appel de la forêt
TCM : The Big Lebowski
LCP: Procès de Ceaucescu

Saturday 12

TCM : Fantastic Mr Fox
Paramount : Blanche Neige et le chasseur
M6: Belle et sébastien
Gulli : Zarafa
Sunday 13

TCM: Phantom Thread : a must see movie
Arte: Les sept mercenaires, de John Sturges
TF1: Justice League
France 2 : Barry Seal: American Traffic
TFX: Coup de foudre à Notting Hill
6Ter: Robin des Bois: with Kevin Costner
Monday 14
Arte: Les Grandes Gueules de Robert Enrico
Canal+ : Patria (série)
France 5: Madame Bovary
TMC: Harry Potter à l'école des sorciers
Tuesday 15
TF1: Retour vers le futur II
Wednesday 16
LCP: Mandela, un symbole contre l'apartheid
Arte: The Guilty: à voir absolument !
5. PLATFORMS
Arte 
Festival : Artekino festival.com: vote for your favorite movie during the month of December.
DOCUMENTARY
Psycho, un documentaire sur le désir
Leçon de cinéma : Claire Denis
Les coulisses de l'album Imagine
Retour sur la carrière de Charles Bronson
Écoutez la grande chanteuse de jazz, Mélodie Gardot
MOVIE
La Chaîne Parlementaire
LCP offers you a lot of good documentaries: here
La Cinémathèque Française
All retrospectives are postponed.
On Henri plateform, a cult movie everyday
To watch a magical light show here
Movies  to watch 
on
NETFLIX
Now 
Crossroads by Walter Hill with Ralph Macchio, Joe Seneca & Jami Gertz.
A moving picture about a young White blues musician and an old Black blues musician met in a retirement house, and on the road, looking for a lost tune.

For those who know little about the history of American cinema, the film can sometimes seem complicated to follow.
Apart from that, the film is beautiful. Erik Messerschimdt's black and white photography (Fargo, Mindhunter, Gone Girl, Raised by wolves) reinforces the strength and authenticity of the story (like Roma, also on Netflix, and in a different style, directed by Alfonso Cuaron).
In Mank, David Fincher questions us.
Already in the 1930s, in times of crisis, the question arose:
How to make people want to go to the movies?
What is the place of the artist in society? Should he give up glory and work in the shadows? What is the price of success? Irving Thalberg advocated this maxim. As a film producer in the 1930s, nicknamed The Wonder Boy, gifted with an infallible instinct, he said "Credit you give yourself is not worth having". Jean-Luc Godard said of him: "Irving Thalberg was the only one who, every day, thought of 52 films" (Histoire(s) de cinéma).
Charles Dance, Gary Oldman, Tom Burke (Orson Welles), Arliss Howard (Louis B. Mayer), Tom Pelphrey, Lilly Collins and Tuppence Middleton make up the ideal cast for this film that I have already seen twice. Kirk Baxter (The Social Network, Benjamin Button) edited this perfectly paced film.
Trent Reznor and Atticus Ross (Birdbox and Soul ) composed the music.
David Fincher pays tribute to his father, the screenwriters, and all those who make up the film industry. For me, it's the best movie of the year.
And more: 
L'incroyable histoire de l' île de la rose. By Sidney Sibilia, with Elio Germano. (available today)
The Prom, by Ryan Murphy, with Meryl Streep & Nicole Kidman, as from December 11th
Canvas as from December 11th, by  Franck E. Abney III
Tiny pretty things, as from December 14th. Created by Michael MacLennan, with  Lauren Holly, Kylie Jefferson…
Home for Christmas (season 2). A feel-good series as from December 18th. 
Ma Rainey's Black Bottom , as from December 18th   with last performance of Chadwick Boseman, produced by Denzel Washington
La Pianiste, by Mikael Haneke with Isabelle Huppert, as from December 20th
The Midnight sky, with and by George Clooney, with Felicity Jones, as from December 23rd
 A Ghost story by  David Lowery, as from December 24th
On December 25th
Bridgerton, created by Chris Van Dusen and produced by Shonda Rhimes.
With Julie Andrews as voice of  Lady Whistledown, Golda Rosheuvel, Jonathan Bailey, Luke Newton, Luke Thompson, Claudia Jessie, Nicola Coughlan, Ruby Barker, Sabrina Bartlett, Ruth Gemmell, Adjoa Andoh, Polly Walker, Bessie Carter et Harriet Cains.
Later
The Dig, as from January 29th, by Simon Stone, with  Carey Mulligan, Ralph Fiennes (French trailer), adapted from the eponymous novel written by John Preston.
Movies to watch on
Prime Video
Now:
The burnt orange heresy, by Giuseppe Capotondi, with Elisabeth Debicki, Donald Sutherland, Mick Jagger.
Memento, by Christopher Nolan 
Saison 3 Marvelous Mrs Maisel: this season looks amazing !
The snowy day, by Ezra Jack Keats
Uncle Franck, by Alan Ball
Small Axe by Steve McQueen (Shame, Twelve years a slave).
A podcast interview of the director on The New Yorker by Richard Brody.
<iframe frameborder="0″ src="https://www.wnyc.org/widgets/ondemand_player/thenewyorker/?share=1#file=/audio/json/1072566/" width="100%" height=« 54″></iframe>
Chi-raq by Spike Lee
The Wilds, by Sarah Streicher: a teenage story who looks like the series Lost, as from December 11th and with Rachel Griffiths from Six Feet Under .
Palm Springs by Max Barbakow in January 2021
The Secrets We Keep, avec Noomi Rapace, (Millenium). Yuval Adler directed the movie (The Operative) ,and wrote it with actor and screenwriter Ryan Covington.
Movies to watch on
Canal+
Now:
Port Authority, Danielle Lessovitz
The Traitor by Marco Bellochio
Cheyenne et Lola, by Eshref Reybrouck
Little Women,  as from December 15th.
Frozen II, as from December 18th
Raised  by Wolves, by Ridley Scott, written with Aaron Guzikowski.
2145. Androids serve humans except for two of them, Father and Mother, who are trying to colonize a planet using human embryos. The story is great. Two episodes every Monday.
The Call of the Wild, by Chris Sanders, from Jack London' novel, with  Harrison Ford & Omar Sy.
L'échappée sauvage, by Benito Zambrano.
Movies to watch 
on Starzplay
Brave New World , as from December 20th, an adaptation from the novel 1984 written by Aldous Huxley, created by David Wiener (Homecoming) 
Two first episodes directed by Owen Harris. With Alden Ehrenreich, Jessica Brown Findlay
The great, by Tony Mcamara
Mother, father son, by Tom Rob Smith
Normal People, by Lenny Abrahamson & Hettie Macdonald
Vida, Tanya Saracho
Movies to watch on Apple TV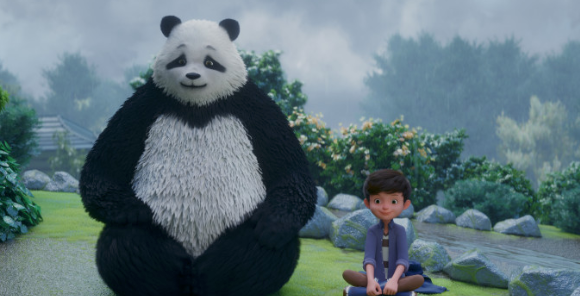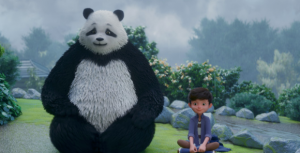 Stillwater , adapted from the famous novels  "Zen Shorts", by Jon J.Muth, as from December 4th
Dads, de Bryce Dallas Howard (now)
Letter to You
Trying
Mariah Carey's Magical Christmas Spécial.
Movies to watch 
on Disney+
Black Beauty, de Daniel Zirilli
Hamilton, de Thomas Kail
Elliot Le Dragon (David Lowery)
The Mandalorian, season 2: Great series !
Big, Penny Marshall, Tom Hanks
For Christmas
Soul, by Pete Docter et Kemp Powers with Jamie Foxx, Tina Fey 's voices
Stay safe !