Your news on festivals, series and films.
Your news on festivals, films, series

Summer is coming on Movieintheair !
1.REVIEW ON FILMS
Mr Big
The whole world knows Tom Hanks. He is the husband, the uncle, the father, or the son you wish you had. He is the symbol of a good person, as it is said in the French song.
So Mr. Rogers' role was meant to be as one of his greatest part.
From his first horror movie appearance, He knows you're alone, to Splash, Big, Turner and Hootch, Philadelphia, Saving Private Ryan, The Green Line, The Terminal, Cloud Atlas, Forrest Gump, Cast Away, Apollo 13, Catch me if you can, Bridge of Spies, Sully, I thought I had seen Tom Hanks in every possible role (and I've only chosen a few titles from his best films) but in A Beautiful Day in the Neighborhood, Tom Hanks reinvents himself again. 

A true story
Mr Rogers was a famous television host, known for his legendary kindness and empathy in the United States. Fred Rogers produced and hosted a children's show, Mister Rogers' Neighborhood. He loved children more than anything else and dedicated more than ten hundred songs to them on subjects as difficult as divorce, anguish, teaching them how to control their anger.He was vegetarian and declared that he could not eat something that had a mother.
The film is about the meeting between him and the Esquire journalist, Llyod Vogel, played in the movie by Matthew Rhys. The journalist is known for his vitriolic portraits, but he is also a man inhabited by anger, since her mother died.
With a staging that reminds me of Welcome to Marwen, and a clever mix of alternating scenes between a dream world – the set with toys – and the real world, Marielle Heller (actress and director of Can you ever forgive me, closing the Champs Élysées Film Festival last year) managed, with what is pejoratively called good feelings, kindness, a strong film. The screenwriters are Noah Harpster and Micah Fitzerman-Blue.
Mattew Rys, whom I had discovered in the excellent series The Americans, and actor in the series Brothers and Sisters, perfectly embodies the sadness of this man. 
Chris Cooper, great actor of Lone Star, Jarhead, and in the recent Little Women , as the father, and Susan Kelechi Watson (Beth Pearson in the family series This is Us) perfectly match this duo of actors.
The film is adapted from Can You Say… Hero? by Tom Junod. Tom Junod confessed that his meeting with Mr. Rogers changed his way of seeing the world. 
The original article written in 1998 that inspired the film: here
2. MOVIE INDUSTRY TIPS
The truth behind Queen Elizabeth white clown face makeup
Why you should be blogging if you are a fiction writer 🙂
A masterclass with the Coen Brothers
Masterclass with Olivier Assayas on France Culture
3. EVENING TV PROGRAMS
Wednesday 20th
Arte : Happy end , by Michael Haneke, with Isabelle Huppert & Jean-Louis Trintignant
Canal+ : Dolor y Gloria ; 
Canal + : Parasite
Thursday 21st
M6 : This is Us
TMC: Rio 2
Friday 22nd
Canal+ : Ad Astra
Arte : Refuge, then followed by a documentary on Chuck Berry
Saturday 23rd
Canal+ : 10.40: IT , Chapter 2
Arte: Le dernier train de Gun Hill
Sunday 24th
France 2: Le Brio
Monday 25th
France 5 : Mortelle Randonnée
Arte: Le Ruban Blanc: Michael Haneke
Tuesday 26th
TF1: Harry Potter & the Deathly Hallows
M6 : Les femmes du 6ème étage
Wednesday 27th
Arte : Le passé
France 4 : Une merveilleuse histoire du temps
4. PLATFORMS, 
YOUR NEWS ON FILMS AND SERIES
Movies : The square ; Snow Therapy by Ruben Östlund, the director who won the Palme d'Or in Cannes in 2017 for The square.
Faute d'amour
Documentary : Portrait of  Ephraim Kishon
Concert : Dire Straits, 1983
NEW FILMS, SERIES
ON AMAZON PRIME VIDEO  
Again this week, I advised you to watch the new series Upload, a very good connected romance. I am looking forward to watching the season 2.
Don't forget series Homecoming season 2 on May 22nd.
Then, the new movie, Mr Rogers, by Marielle Heller with Tom Hanks (review)
This genre bended animated series is incredible ! It has been created by Raphael Bob-Waksberg, who created Bojack Horseman (on Netflix) and Kate Purdy, and played by Rosa Salazar and Bob Odenkirk. It is shot in a rotoscoping way.
Hisko Hulsing, a Dutch director, animator, composer, painter and storyboard artist directed the series.
The story is about a woman, Alma, a hearing-impaired person, who almost dies in a car accident and begins to see his father, already dead. He asked her to  to find out how he was killed.  She learns how to manipulate time. The difficult relationship with her sister Becca and her mother make her life complicated and she feels misunderstood all the time.
At some moments, I thought of the O.A, but there is something deeper in it, sadness, meaning of live.
EL Presidente: on line on June 5th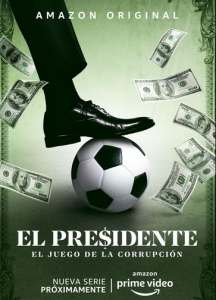 Sergio Jadue, the president of a small Chilean football club  and became one of the key players in a $150 million corruption conspiracy led  by Julio Grondona, the President of the Argentinian football association.
This new series has been directed by Natalia Beristain and the screenwriter is Armando Bo, the screenwriter of Birdman.
Played by Andrés Parra (Pablo Escobar: El Patrón del Mal), Karla Souza (How to Get Away with Murder) and Paulina Gaitán (Diablo Guardian)
YOUR NEWS ON FILMS AND SERIES
ON NETFLIX
Many new series are coming soon.
Meanwhile you should watch:
The Last Dance on Michael Jordan and the Chicago Bulls
Da 5 bloods, by Spike Lee a trailer, at last ! (June 12th). You may read and discover  my five favorite Spike Lee's movies and his last short movie on New York

Space Force (May 29th)
Fauda , season 3 on June 4th: Doron 's team is coming back !
YOUR NEWS ON FILMS & SERIES
CANAL+
Many movies from the last Cannes Film Festival : Pain and Glory, Parasite, Le Jeune Ahmed, Sibyl, For Sama, movies by the Coen Brothers, a tribute to Pedro Almodovar, Rocketman, Once Upon a Time in Hollywood, Portrait de la Jeune fille en feu, Une affaire de famille.
You may also watch: Vice.
5. NEWS 

A tribute to MICHEL PICCOLI
On Canal+ : Max et les Ferrailleurs, Belle de Jour, Le Mépris, Une étrange affaire, et un documentaire sur l'immense acteur L'extravagant Monsieur Piccoli.
On the website of La Cinémathèque française
Michel Piccoli interviewed by Serge Toubiana, speaks at the end of the screening of the movie A strange affair in September 2013.
On France Culture, interview here
A great interview in  La Croix.
A magical moment between Romy Schneider and Michel Piccoli singing together here.
My favorite movie with him : La Passante du Sans-Souci, the Romy Schneider's last movie. Adapted from the novel written by Joseph Kessel, it has been directed by Jacques Rouffio with a script of Jacques Kirsner, starring Michel Piccoli, Romy Schneider and Gérard Klein.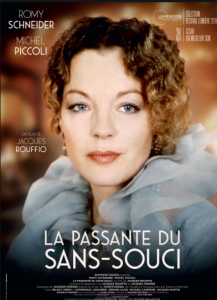 When will we return to movie theaters ?
This is a question that directors and owners of movie theaters are questioning 
The Purple Rose of Cairo
Christopher Nolan, with his expected movie Tenets, spoke in Variety here ; 
His movie is played by John David Washington (who played in Blackkklansman, Denzel Washington's son), and Robert Pattinson. We all look forward to watching it.
The famous brothers, Nathanaël and Elisha Karmitz of MK2 spoke at the TV show "Le Quotidien" with Yann Barthès:
Le Quotidien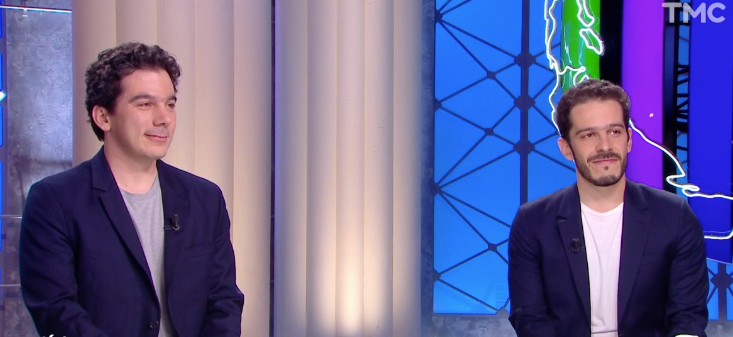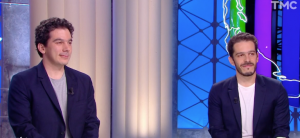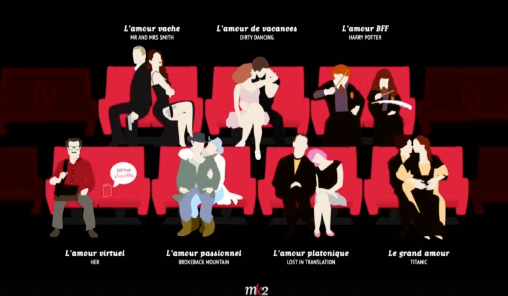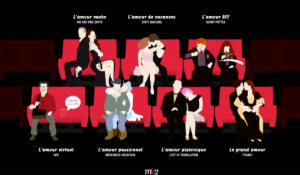 Other personalities testimonies regarding their love for movie theaters: Allociné and FNCF 
The next Wes Anderson ' movie: The French Dispatch
Since The Isle of Dog, we were waiting for his come back. It was supposed to be broadcast at the Cannes Film Festival. The date to go out is supposed to be October but we hope it will come sooner.
More movies…
Next Woody Allen 's movie whose' title is Rifkin's Festival, has been shot in San Sebastian, Spain, and is starring Elena Anaya, Louis Garrel and Gina Gershon. The movie is to be released in Spain this autumn. The story is about a couple who attend a film festival and got caught in it.   Meanwhile we will be able to read his autobiography soon.   
Meanwhile the re-opening of the movie theaters you can watch:
Visiting Game of Thrones places
Vod
You may watch now on VoD: Little Women, A Hidden Life, and The Farewell.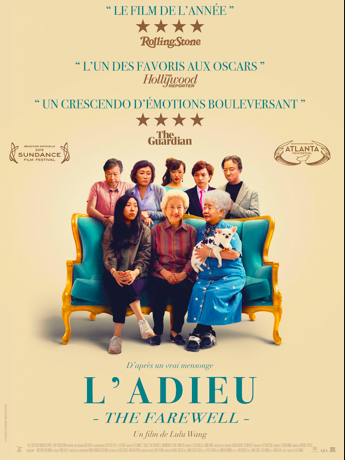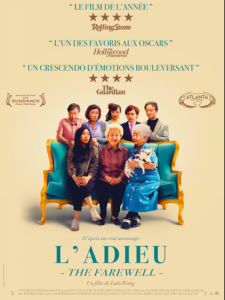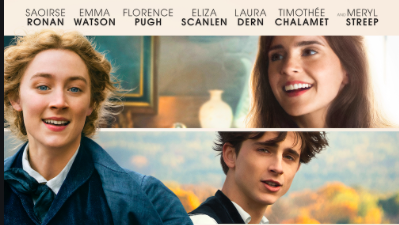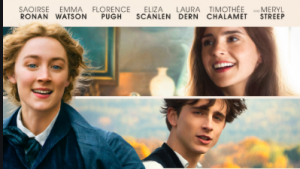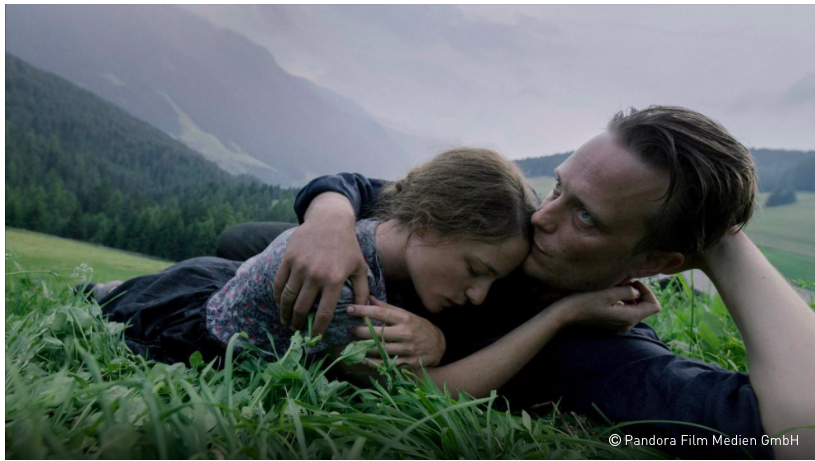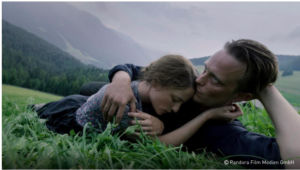 And The Room:
Musical: The Hamilton movie to come soon
French series
In The Economist, I read an article about French television and the series to catch up. The author quoted Fanny Herrero, the creator of Dix pour cent (Call my agent), and suggests to watch Le Bureau des Légendes (The bureau), Engrenages (Spiral), and Les Revenants (The returned). He ends his article by  "Régalez-vous".
6. YOUR NEWS ON FESTIVALS
The Cannes Film Festival
In The New Yorker, you will find a list of forty movies to standout from Cannes film festivals past .
On France.tv, there is a focus on La quinzaine des réalisateurs.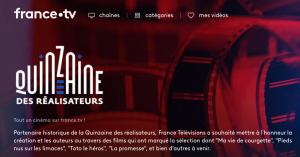 Arte.tv 's choices of movies from the Cannes Film Festival 
Till May 23rd, Format Court is dedicated to short movies.
The Champs Élysées Film Festival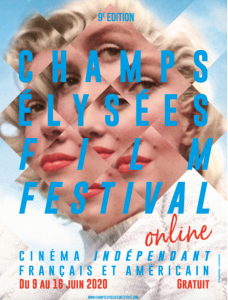 As from today, you may register on the website and get a free access to all the movies and masterclass to this festival dedicated to independent French and American movies. The special guests are Stephen Frears and Edgar Right (live masterclass for Stephen Frears on Wednesday June 10th, & Edgar Wright  Saturday, June 13th, both at 6 P.M).

The opening is June 9th, and the first movie will be Jumbo by Zoé Wittock with Noémie Merlant and Emmanuelle Bercot at 8.30 P.M. This movie has been selected at the last Sundance Film Festival. Forty movies will be broadcast during from June 9th till June 16th. 
There will be also a film festival about the Vendée Globes (

November 2020)

.
You may watch one of the movies here : the Sea Gypsies on the Infinity boat construction.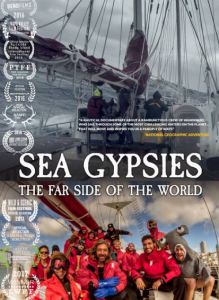 A toast to all of you !