End of 2022 films and series
End of the year movies and series
I download below my December calendar of films & series by platforms.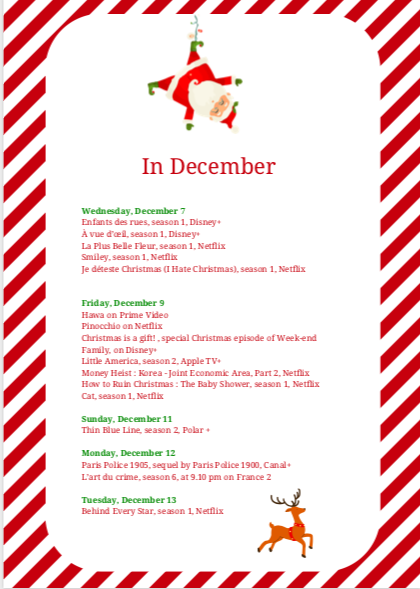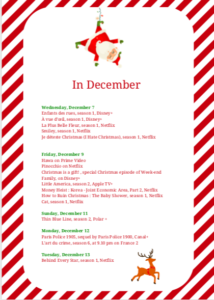 New trailers
Oppenheimer, Christopher Nolan
Barbie, by Greta Gerwig, on July 21st, 2023
Indiana Jones and the Dial of Destiny, James Mangold ("Ford v Ferrari," "Logan").
With Phoebe Waller-Bridge ("Fleabag"), Antonio Banderas ("Pain and Glory"), John Rhys-Davies ("Raiders of the Lost Ark"), Shaunette Renee Wilson ("Black Panther"), Thomas Kretschmann ("Das Boot"), Toby Jones ("Jurassic World: Fallen Kingdom"), Boyd Holbrook ("Logan"), Oliver Richters ("Black Widow"), Ethann Isidore ("Mortel") and Mads Mikkelsen ("Fantastic Beasts: The Secrets of Dumbledore").
Music by John Williams, expected June 30th
1923, Taylor Sheridan, with Harrison Ford & Helen Mirren.
The three Musketeers, by Martin Bourboulon with François Civil, Vincent Cassel, Romain Duris, Pio Marmaï & Eva Green.
In April 2023.
Babylon, by Damien Chazelle, with Brad Pitt & Margot Robbie.
Inside, by Vasilis Katsoupis with Willem Dafoe
CHRISTMAS MOVIES!
NETFLIX
The Claus Family 2, now 
Falling for Christmas on November 10th
Christmas with you, on November 17th
The Noel Diary, on November 24th
Scrooge, a Christmas Carol,on December 2nd
Pinocchio, by Guillermo del Toro & Mark Gustafson, on December 9th
Emily in Paris season 3, on December 21st
Mathilda, the musical, Matthew Warchus, on December 25th.
APPLE TV
Spirited on November 18th, directed by  Sean Anders & written by Anders & John Morris. This is a modern adaptation of A Christmas Carol by Charles Dickens written in 1843.
DISNEY PLUS
The Santa Clauses, on November 16th
The Guardians of the Galaxy Holiday Special on November 25th
Disenchanted 2, by Adam Shankman, on November 18th
In Movie theaters
I wanna dance with somebody, by Kasi Lemmons, written by Anthony McCarten. With Naomi Ackie, Stanley Tucci, Ashton Sanders, Tamara Tunie, Nafessa Williams et Clarke Peters.
23 décembre,  on November 25
Violent Night, on December 2nd
Vivre, by Oliver Hermanus, on December 28, by author of The Remains of the Day & adapted from Akira Kurosawa's masterpiece. With Bill NIGHY
The best movies since January 2022:
As Bestas, Rodrigo Sorogoyen (review below)
La nuit du 12, Dominik Moll (review below)
Holy Spider, Ali Abbasi (review below)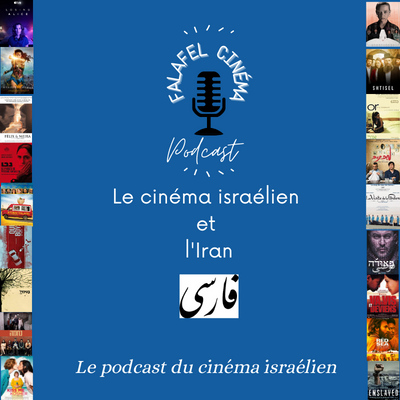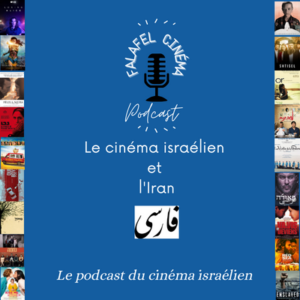 ALL YOU WANT TO KNOW ABOUT  FILMS & SERIES IN THEATERS & AT HOME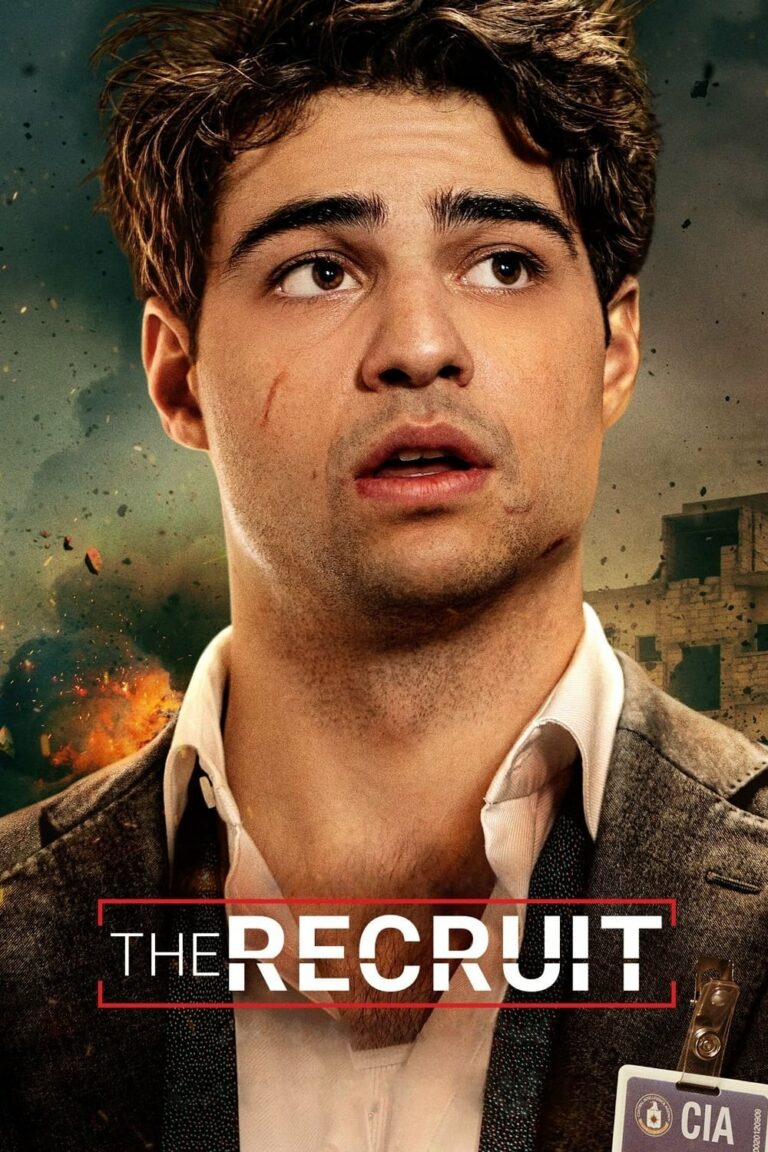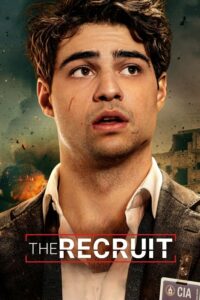 The Recruit, Alexi Hawley
Synopsis
Owen Hendricks is a twenty-four year old lawyer who has been discharged from the army to work for the CIA. In his first days, he must deal with a former unofficial agent, Max Meladze. Incarcerated for murder in Phoenix, Arizona, she threatens to make revelations if she is not released. Owen will find himself in situations where he is attacked and threatened with death to achieve his mission.
Juniors vs Seniors
Created by Alexi Hawley (The Rookie: L.A. Cop, Castle, Body of Proof), this series that mixes action, comedy and espionage is already very successful.
And for good reason.
Served by Noah Centineo (seen in the series All the Boys: P.S. I Still Love You) and Laura Haddock (Downtown Abbey,White Lines series..), The Recruit makes us discover the backstage of the CIA where the enemies are more numerous than the enemies.
A gifted junior in need of family recognition, Owen risks everything to carry out his missions, even if it means risking his life, even though he is only a lawyer. And this junior climbs the ladder faster than the older ones, thanks to his nerve, arrogance and intelligence.
He lives with a friend played by Daniel Quincy Annoh and an ex-girlfriend, played by the actress Trent Heaven Stewart seen in Atypical series.
This mix between Friends, Baby Driver, Snatch, is simply addictive. The dialogues are punchy, and the villains are ridiculous, the CIA staff takes it for its own. A delight!
With also Vondie Curtis-Hall, Aarti Mann 
Now streaming on Netflix.
End of 2022 movies and series
Dès le 21 décembre
Tempête, Christian Duguay
With Mélanie Laurent, Pio Marmaï, Kacey Mottet Klein
Born in her parents' stud farm, Zoé grew up surrounded by horses and has only one dream: to become a jockey! Tempête, a filly she sees being born, will become her alter ego. But one stormy night, Tempête, in a panic, knocks down Zoé and shatters her dream.
Les Huit Montagnes, Charlotte Vandermeersch, Felix Van Groeningen
With Luca Marinelli, Cristiano Sassella, Alessandro Borghi
Pietro is a city boy, Bruno is the last child to live in a forgotten village in the Aosta Valley. They become friends in this hidden corner of the Alps that serves as their kingdom. Life takes them apart without being able to separate them completely.
Le Parfum vert, Nicolas Pariser
With Sandrine Kiberlain, Vincent Lacoste, Rüdiger Vogler
In the middle of a performance, an actor from the Comédie-Française is murdered by poisoning. Martin, a member of the troupe who witnessed the murder, is soon suspected by the police and hunted by the mysterious organization that ordered the murder.
Le Tourbillon de la vie,  Olivier Treiner
With Lou de Laâge, Raphaël Personnaz, Isabelle Carré
The major turning points in our lives are sometimes due to small coincidences. If Julia hadn't dropped her book that day, would she have met Paul? Or would her life have taken a completely different direction? Our lives are made of infinite possibilities.
Le Petit Piaf, Gérard Jugnot
With Marc Lavoine, Soan Arhimann, Gérard Jugnot
FROM 8 YEARS OLD
In a village on Reunion Island, 10-year-old Nelson dreams of becoming a great singer and thus making his mother proud, as she raises him alone. After applying for the TV show Star Kids with the help of his friends Mia and Zizou, they decide to find a coach to prepare for his contest.
Whitney Houston : I Wanna Dance With Somebody, Kasi Lemmons
With Nafessa Williams, Naomi Ackie, Stanley Tucci
An unflinching portrait of a complex woman who was nicknamed the Voice. From her beginnings as a backup singer to her status as one of the most awarded and celebrated artists of all time, the film traces the journey of Whitney Houston.
Godland, Hlynur Palmason
With Elliott Crosset Hove, Ingvar Eggert Sigurôsson, Hilmar Guðjónsson
At the end of the 19th century, a young Danish priest arrives in Iceland with a mission to build a church and photograph the population. But the deeper he goes into the unforgiving landscape, the more he is delivered to the throes of temptation and sin.
Une femme indonésienne, Kamila Andini
With Happy Salma, Laura Basuki, Rieke Diah Pitaloka
Fifteen years after being separated from her husband, Nana has rebuilt her life with a rich man who spoils her as much as he cheats her. But it is her rival who becomes Nana's ally, to whom she confides her secrets, past and present, to the point of envisaging a new future…
A E I O U – L'alphabet rapide de l'amour, Nicolette Krebitz
With Sophie Rois, Udo Kier, Milan Herms
Anna is a taciturn sixty-year-old actress, confronted with her obsolescence and condemned to thankless roles. Adrian is a lonely teenager, kleptomaniac and school failure. In charge of giving him eloquence lessons, Anna goes from mentor to mistress.
28 DECEMBRE
La Passagère, Héloïse Pelloquet
With Cécile de France, Félix Lefebvre, Grégoire Monsaingeon
Chiara lives on an island on the Atlantic coast, where her husband Antoine grew up. They are a happy and loving couple. She has learned Antoine's trade, fishing, and has worked alongside him for twenty years. The arrival of Maxence, a new apprentice, will upset their balance and Chiara's certainties…
Les Banshees d'Inisherin, Martin McDonagh
With Colin Farrell, Brendan Gleeson, Kerry Condon
On Inisherin – a remote island off the west coast of Ireland – two lifelong pals, Padraic and Colm, find themselves at an impasse when Colm decides overnight to end their friendship.
Caravage, Michele Placido
With Riccardo Scamarcio, Louis Garrel, Isabelle Huppert
Italy 1609. Accused of murder, Caravaggio has fled Rome and taken refuge in Naples. Supported by the powerful Colonna family, Caravaggio tried to obtain a pardon from the Church to return to Rome. The Pope decided to have an inquisitor, the Shadow, investigate the painter, whose art was considered subversive.
M3GAN, Gerard Johnstone
With Allison Williams, Violet McGraw, Ronny Chieng
M3GAN is a technological miracle, a cyber doll whose artificial intelligence is programmed to be a child's ideal companion and parent's most trusted ally. Designed by Gemma, the brilliant roboticist of a toy company, M3GAN can listen, observe and learn anything.
Vivre, Oliver Hermanus
With Bill Nighy, Aimee Lou Wood, Alex Sharp (II)
1953. London is still licking its wounds after World War II. Williams, a seasoned civil servant, is a helpless cog in the city's administrative system as it rebuilds itself. He leads a dull and uninteresting life, but this all changes when he is diagnosed with a serious illness.
Par coeurs, Benoit Jacquot
With Isabelle Huppert, Fabrice Luchini
Avignon Festival, summer 2021. An actress, an actor, facing their role, their text, just before the performances. In front of the documentary camera of Benoit Jacquot, Isabelle Huppert and Fabrice Luchini at work.
Joyland,  Saim Sadiq
With Ali Junejo, Alina Khan, Sania Saeed
In Lahore, Haider and his wife live with his brother's entire family. In this house where everyone lives under the gaze of others, Haider is asked to find a job and become a father. The day he gets a job in a cabaret, he falls under the spell of Biba, a sensual and magnetic dancer.
Hinterland,  Stefan Ruzowitzky
With Murathan Muslu, Liv Lisa Fries, Max von der Groeben
Vienna, 1920. After the collapse of the Austro-Hungarian Empire, Peter Perg, a soldier in the Great War, returns from captivity. Everything has changed in his city, where unemployment and nationalist impulses are growing every day. He feels like a stranger at home. Suddenly, several veterans are brutally murdered. …
4 JANVIER
Cet été là, Eric Lartigau
With Rose Pou Pellicer, Juliette Havelange, Marina Foïs
Dune is 11 years old. Every summer, she travels across France with her parents to spend the vacations in their old house in the Landes. There, Mathilde, 9 years old, is waiting for her. A friendship without faults. But this summer will not be just another summer. Last year, Dune and her parents did not come.
Tirailleurs, Mathieu Vadepied
With Omar Sy, Alassane Diong, Jonas Bloquet
1917. Bakary Diallo enlists in the French army to join Thierno, his 17-year-old son, who has been forcibly recruited. Sent to the front, father and son will have to face the war together. Galvanized by the ardor of his officer who wants to take him to the heart of the battle,
Les Survivants, Guillaume Renusson
With Denis Ménochet, Zar Amir Ebrahimi, Victoire Du Bois
Samuel leaves to isolate himself in his chalet in the heart of the Italian Alps. One night, a young woman takes refuge in his house, trapped by the snow. She is Afghan and wants to cross the mountain to France. Samuel doesn't want any trouble but, faced with her distress, decides to help her.
Nostalgia, Mario Martone
With Pierfrancesco Favino, Tommaso Ragno, Francesco Di Leva
After 40 years of absence, Felice returns to his hometown: Naples. He rediscovers the places, the codes of the city and a past that gnaws at him.
16 ans, Philippe Lioret
With Sabrina Levoye, Teïlo Azaïs, Jean-Pierre Lorit
Nora and Léo meet on the first day of school. Their eyes lock and everything is said. Nora's brother, a handler at the local hypermarket, is accused of theft and fired on the spot. The manager of the hypermarket is Franck, Léo's father.
Venez voir, Jonás Trueba
With Itsaso Arana, Francesco Carril, Irene Escolar
On a winter night in Madrid, two couples of friends in their thirties are having dinner. Susana and Dani are delighted with their new home, on the outskirts of the city and close to the countryside, and then announce the imminent arrival of a child. The news destabilizes Elena and Guillermo who do not seem to share the same projects of life.
L'Etrange histoire du coupeur de bois, Mikko Myllylahti
With Jarkko Lahti, Hannu-Pekka Björkman, Ulla Tapaninen
Pepe is a lumberjack who lives in an idyllic Finnish village. In the space of a few days, a series of tragic events gradually destroys his quiet and peaceful life, but Pepe doesn't seem to care. It is as if he holds a secret that is almost elusive.
Movies to come (and we are looking forward to it):
The Last of Us, Craig Mazin & Neil Druckmann
Swing rendez-vous, by Gérome Barry
The Idol 
Created by Abel "the Weeknd" Tesfaye, Reza Fahim, and Sam Levinson for HBO.
Houria, Mounia Meddour
The patient official, Joel Fields and Joe Weisberg
God's creature, Saela Davis & Anna Rose Holmer , with Emily Watson, Paul Mescal, & Aisling Franciosi
The Son, Florion Zeller
WEEKLY TIPS & OPINIONS ABOUT MOVIES 
BY  MOVIE DIRECTORS,  WRITERS, SCREENWRITERS, DIRECTORS, COMPOSERS…
Interview: James Cameron. Writer-director Robert Rodriguez in…  by Scott Myers 
END OF THE YEAR TV FILMS PROGRAM 
Mercredi – Wednesday 21
Arte : Camille redouble
Jeudi – Thursday 22
Canal Plus : Top Gun Maverick
Arte : Le temps retrouvé
Friday – Vendredi 23
Arte : L'aventure intérieure
C Star : Billy Elliot
6 Ter : Y a-t-il un pilote dans l'avion ?
Sunday – Dimanche 25
Arte : Cléopâtre
W9 : Mary Poppins
6Ter : La première étoile
Monday – Lundi 26
Arte : Les trois mousquetaires
France 3 : Robin des Bois
Canal + : Paris Police 1905
Tuesday- Mardi 27
Arte : Forrest Gump
Canal Plus : Elvis
Arte : On l'appelait Milady
Wednesday – Mercredi 28
Arte : Le bossu
Jeudi – Thursday 29
Canal + : Murder at Yellowstone City
Arte : Une si belle famille (série)
Vendredi – Friday 30
Arte : Liberté Oléron
France 5 : Shakespeare in love
M6 : Ratatouille
Dimanche – Sunday 1er : Bonne année !
Arte : L'homme qui murmurait à l'oreille des chevaux
TF1 : L'appel de la forêt
Lundi – Monday 2
Arte : L'emmerdeur
Jeudi – Thursday 4
Canal + : The Northman
5. END OF 2022 

BEST DOCUMENTARIES, FILMS & SERIES ON ARTE
Films
January 9 at 10:40 pm and on arte.tv until 7/07
Ida Lupino was a star actress, dear to Raoul Walsh who gave her her most beautiful roles, and the most prolific director that Hollywood has known after the war. In four films and a documentary, a tribute to an avant-garde feminist who brought to the screen subjects that the studios did not dare to tackle such as bigamy, rape or abortion.
Jewish happiness
A poor Odessa Jew dreams of "marrying off" the community's beautiful parties… A Soviet silent film from 1925, this chronicle of a vanished world is inspired by a classic of Yiddish literature, with intertitles by Isaac Babel. Presented in a restored version, with a new musical score.
"E.T.", an intimate blockbuster, Clélia Cohen, Antoine Coursat (doc)
1982. A film accomplishes the triple achievement of giving birth to an emblematic character of the pop culture, of revolutionizing the science-fiction cinema and of moving to tears the whole world. Let's take a look at the paradoxical "E.T., the Extra-Terrestrial", both a blockbuster and an intimate work, probably Steven Spielberg's most personal. 
Ibiza – The Silent Movie
Directed by Julien Temple ("Absolute Beginners") and with music by DJ Fatboy Slim, an experimental and humorous film that brings together the millennial history of Ibiza and its festive modernity.
Series
One meter twenty
Juana, 17 years old, wants to experience her first time. And her wheelchair is not going to stop her. In her new high school in Argentina, she gets involved in the fight for sex education and becomes a spokesperson. The series explores the diversity of bodies, a consensual sexuality, the pride of finding one's place. The story is also told in VR on YouTube
As of ​January 6 for 9 months
The two seasons of the Norwegian series "Acquitted" in full on arte.tv:
Accused and then acquitted of the murder of his girlfriend at the time, Aksel Nilsen had to leave his city to start a new life. But twenty years later, he has to settle down again and prove his innocence. But twenty years later, he has to move back and prove his innocence again, because resentments remain and the victim's relatives have not forgotten anything… Created by Anna Bache-Wiig and Siv Rajendram Eliassen (State of Happiness).
End of 2022 films & series 

on 

Netflix
Emily in Paris, season 3, on December 21st.
Glass Onion, Rian Johnson, on December 23rd.
Matilda, Matthew Warchus , the musical on Christmas.
White Noise, Noah Baumbach. Adapted from novel by Don DeLillo with Adam Driver & Greta Gerwig, on December 30th.
End of 2022 films & series

on 
Prime Video
Hawa,  Maïmouna Doucouré, now.
End of the 2022 films & series

on Canal+
This England, The Boris Johnson Years is a TV series by Michael Winterbottom starring Kenneth Branagh (Boris Johnson), Ophelia Lovibond (Carrie Symonds). Starting November 28.
Paris Police 1905, as of December 12th
Top Gun Maverick as of December 22nd
Elvis, on December 27
Champagne, on January 6
End of 2022 films & series

on Apple TV
Spirited, now, directed by Sean Anders, adaptation from A Christmas Carol by Charles Dickens published in 1843.
Shrinking, Jason Segel and Bill Lawrence & Brett Goldstein, as of January 27th
This winter
End of 2022 films & series on

Disney Plus
The Patient, now.
Avalonia, by Don Hall & Qui Nguyen, now.
Chippendale, by Robert Siegel, on January 11th, 2023
Willow, Jonathan Kasdan & Wendy Mericle, now.
The Mandalorian, saison 3 (2023)
The Little Mermaid 2, Rob Marshall, forecast on May 2023.
End of 2022 films & series on

 

Lionsgate
Dangerous Liaisons, Harriet Warner ;Alice Englert, Nicholas Denton, Lesley Manville, now.
CHRISTMAS UNDER WRAPS– CURRENTLY AVAILABLE
A brilliant intern, Lauren has applied to be a surgeon at a prestigious Boston hospital. When her application is rejected, she is forced to move to a small town in Alaska, where the inhabitants live in seclusion and haven't seen a doctor in a year. Lauren falls in love with Andy, whose father bears a striking resemblance to Santa Claus. Frank owns a reindeer, elves run around his yard and he runs a mysterious transportation company…
With : Candace Cameron Bure, David O'Donnell, Robert Pine.
KRAMPUS– CURRENTLY AVAILABLE
When Max sees his less-than-ideal family fighting in the run-up to Christmas, the boy decides to ignore the celebration, not realizing that this breach of tradition will provoke the wrath of Krampus, an ancestral demon hell-bent on punishing those who do not. The situation goes to hell when the Christmas figures come monstrously to life, storming Max's house and forcing his family to help each other if they hope to save their lives.
Starring: Toni Collette, Adam Scott, David Koechner…