On the bilingual Movieintheair blog, I do for you a press review every Wednesday and keep the best of national and international audiovisual news.
At home, in your theaters.
What are you going to watch?
NEWS
In accordance with the governmental decisions concerning sanitary measures in cultural places gathering more than 50 people, the presentation of a sanitary pass is henceforth compulsory to access to the movie theaters from Wednesday, July 21st, 2021.
You will have to present a QR Code when you come:Downloaded into your TousAntiCovid app; Or in a printed form.
You will also have to present a document with a photograph to prove your identity: ID card, driver's license, student card, transportation card, professional badge…
Your Health Pass allows you to prove:
– Vaccination (complete vaccination schedule + 7 days delay after the second injection)
– A negative result of a virological screening test for Covid-19 (PCR or antigenic) less than 48 hours old.
– A certificate of recovery from Covid-19 infection dated more than 11 days and less than 6 months ago.

The 74th Cannes Film Festival presided over by Spike Lee ended with the Palme d'Or for Titane by Julia Ducournau.
The ceremony gathered 875,000 viewers for the closing ceremony on Canal+, an average of 30,000 viewers more than two years ago.
All the Palmares
The director of The Traitor, who received this year at the Cannes Film Festival a Palme d'Or for his entire career and presented his feature documentary Marx Can Wait, is currently shooting his first series in Rome. Previously, he had only shot unitary films or show recordings for television.
And also:
The film crew for the first film in space has arrived at the International Space Station (ISS). The feature film already has a title and the protagonists are preparing for the trip of a lifetime.
NASA and SpaceX are also working on a similar project. Last year, they announced that in 2021, they hoped to shoot the first film in space and that it would star Tom Cruise and be directed by Doug Liman.
But the similarities between the two projects are striking. For Hollywood, the American actor will be the first to board Space X's Crew Dragon capsule and travel to the International Space Station to make his film. Director Doug Liman, 55, who is in charge of the project, will also travel. The plane will also be piloted by veteran astronaut Michael López-Alegria.
FESTIVAL DU CINÉMA EN PLEIN AIR – LA VILLETTEJULY 16 TO AUGUST 31
TRIBUTE TO CHRISTIAN BOLTANSKI
YOUR SERIES & YOUR FILMS
ALL YOU WANT TO KNOW IN THEATERS AND AT HOME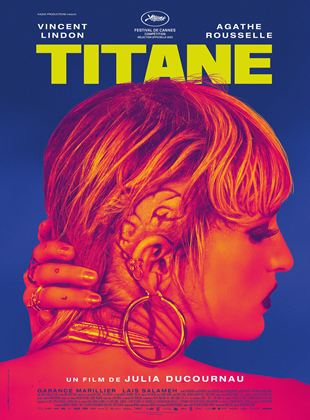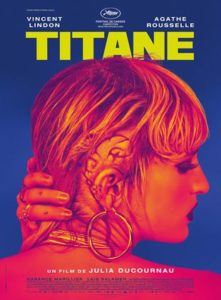 Titane, by Julia Ducournau
Synopsis
Alexia is a sociopath. She loves only one thing, cars.
Vincent is a fireman. His son has been missing for eighteen years. One day, he gets a call. His son has been found.
The film
Julia Ducournau is the director of Grave, a first film that was a real success with more than a hundred thousand tickets sold, despite a ban on children over sixteen because of its horrific scenes.
In Titane, horror is not far away, but it is especially the ultra-violence that prevails over horror and fantasy. The violence of the bodies, the violence of the men, and the violence of cars.
Already, in Grave, the car allowed the cannibals to recover victims from which they could feed (are you still here?). In Titane, the car and all that it contains, its strength, its constitution, like that of Alexia's and Vincent's bodies, is central in the film. It refers to the violence of a strict education, and an excessive sexualization (besides, at the Car Show, there are always models dressed in a sexy way to sell cars).
Titane also speaks of death, murder, loss, disappearance, but from time to time, life emerges, Vincent saves lives, he is a fireman and Alexia, who rejects it, is finally caught up by it, a kind of modern day Virgin Mary, whose father, and therefore god, would be the car.
The director
Julia Ducournau, who won the Palme d'Or, films like Tarantino, and induces a perverse side very close to David Lynch, and this is also true for the aesthetics.  The music and the strong presence of sound in the image made me think of Christopher Nolan.
Agathe Roussel, who plays the main role, is not a professional actress, and yet one would think she is. The director did not want the viewer to think about the actress' past and previous roles, and thus be completely immersed in the character's transformation.
Vincent Lindon worked for a year to modify his body. He is masterful in this role where he goes beyond pain, is close to madness.
I recommend this film, visual shock and sharp by its originality in the French cinematographic landscape.
Finally a film that tackles important subjects, such as feminism, violence, transsexualism, without the heaviness of a repetitive speech or unnecessary verbiage.
With Vincent Lindon, Agathe Rousselle. In theaters now. Forbidden to under 16 years old.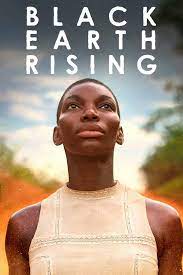 Black Earth Rising, by Hugo Blick
Synopsis
Kate Ashby was rescued from the Rwandan genocide in 1994 as a child. When her adoptive mother, a criminal prosecutor, takes on a case to prosecute an African militia leader, Kate's life takes a turn.
The series
Michaela Coel (I May Destroy You, nine upcoming Emmy nominations, also available on Netflix) takes all her roles in stride. In this story about the Rwandan genocide where foreign powers were involved, she fights for justice, speaks out for the victims, and tries to live with her post-traumatic stress disorder.
Hugo Blick must have spent hundreds of hours reading and watching testimonies to bring the terrible history of Rwanda to the screen in such a fair and respectful way. Even if it is complicated, the investigation of this series challenges us in our flesh. We are all concerned by all genocides.
John Goodman, the Coen Brothers' favorite actor (Arizona Junior, Barton Fink (1991) and The Big Lebowski (1998); Always (1989), The Flintstones (1994), Argo (2012), 10 Cloverfield Lane (2016), Kong: Skull Island) is once again sensational and forms with Michaela Coel a perfect duo.
Beautiful music of the credits is You want it darker by Leonard Cohen.
Starring Michaela Coel, John Goodman, Tamara Tunie, Noma Dumezweni, Harriet Walter (UK, 2018, 8 × 60 min).
NOW ON NETFLIX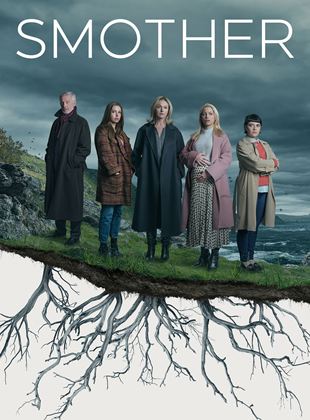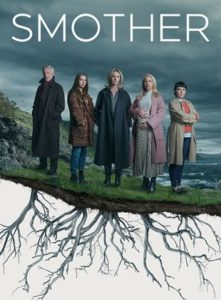 Smother,  by Kate O'Riordan
Synopsis
Val has gathered all her family and friends for her 50's birthday. During the night, Denis, her husband, a businessman and a ruthless father, disappears. He is found dead at the foot of a cliff the next day.
The series
Directed by Dathaí Keane, in the form of a police investigation, the series will ultimately focus on the family and its darkest secrets.
Val has three daughters, and each of them struggles to find her place, in love or in work. In the end, she will be the one leading the investigation, determined to keep control of her children's lives even if it means missing out on her own.
Children pay a high price for their parents' mistakes. Can the truth help them get through it?
Very well acted by Dervla Kirwan, this series, adapted from the novels of Kate O'Riordan, tells us about women and the place they occupy or want to occupy, and the price to pay for their choice.
The plot is set in Liscannor Bay, on the northwest coast of County Clare, in the Republic of Ireland, and everything about the island and its inhabitants weighs on the characters: the desire to leave, or to stay and conquer everything, the racism towards people who were not born there.
This excellent series is currently available on Canal Plus.
With Dervla Kirwan, Gemma-Leah Devereux, Niamh Walsh, Seána Kerslake.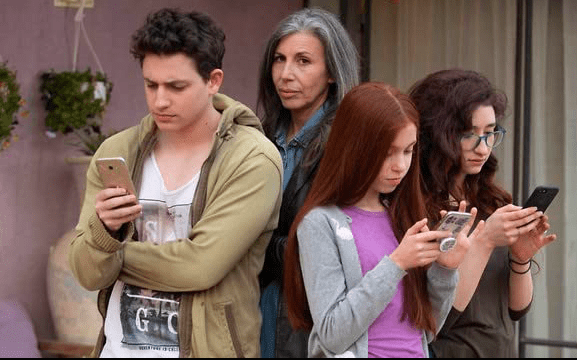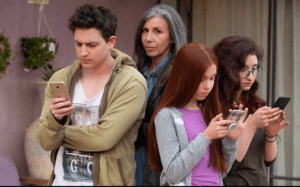 Hamishim, 50, by Yaël Hedaya
Synopsis
Alona, a widow, is raising her three children alone: Shira, Tamar and Yahli. She takes care of her elderly father, who is losing his memory, and tries to sell a series about fifty-year-old women.
The series
Created by Yael Hedaya, this funny and touching series finally talks about a real taboo, menopause. At the age of 49 in the series, Alona, played by the excellent Ilanit Ben Yaakov, is trying to live, quite simply.  Educating her children, having fun with men, selling her stories, everything is more difficult, but what helps her to get by is humor. And she has a lot of humor!
Finally, this transformation is a bit like adolescence, the body changes, the look of others and of ourselves too, we want freedom and at the same time, we are a bit depressed sometimes.
The dialogues flow, and in each episode, we find a part of ourselves in this woman imagined by Yaël Hedaya, former journalist, author and scriptwriter for the series Be-Tipul (by Hagai Levi).
This series was nominated for an Emmy Award in 2020, and Ilanit Ben-Yaakov (The Jellyfish, Your Honor), totally embodies this woman.  Often the dialogues reminded me of the humor of Woody Allen's films and the series The Kominsky Method. For once, it's a woman that we talk about in this series and it feels good.
Let's hope there will be a second season!
Currently on Arte.TV.
With Ilanit Ben Yaakov, Yonatan Wachs, Hila Abramovitch, Alma Brown, Ofry Prishkolnik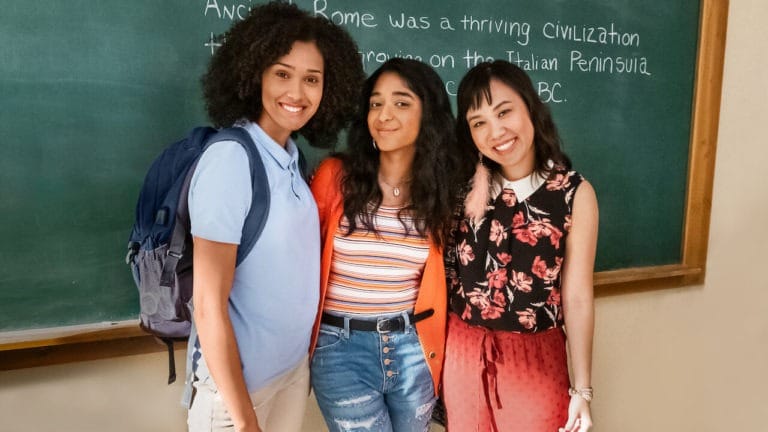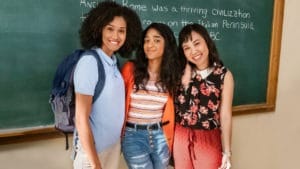 NEVER HAVE I EVER season 2, by Mindy Kaling
Synopsis
Devi is in love with two boys, the popular and athletic Paxton and the intellectual and shy Ben. Her friends, Eleanor and Fabiola, encourage her to make a choice. What if she had two boyfriends?
The series
Behind this very thin synopsis lies a series with many layers: adolescence, appearance, and emotions that make us lose control and education.
But in this family raised by a woman, a widow (again, cf Hamishim), it is also about the loneliness of these mothers who want the best for their daughters and sometimes (often?) make mistakes. Teenage girls and women who break out of the societal norms find it difficult to find their place, and must brave prejudice and tradition to assert themselves. And the same is true for men and teenagers.
Created by Mindy Kaling, actress (she did stand-up), writer and producer, this series narrated by John McEnroe, Andy Samberg, Gigi Hadid, is both funny and touching.
Like the Atypical series, all the characters are engaging, flawed and wanting to break out of their comfort zone.
Starring Maitreyi Ramakrishnan Nalini, Poorna Jagannathan, Richa Moorjani, Ramona Young, Lee Rodriguez, Darren Barnet, Jaren Lewison.
Currently on NETFLIX
2.
Cinema as of July 14th
Currently
Animation : Ainbo princesse d'Amazonie by Richard Claus, Jose Zelada
Journal de Tûoa, by Miguel Gomes & Maureen Fazendeiro
Memoria, by Apichatpong Weerasethakul, with Tilda Swinton
TODAY
Old, by M. Night Shyamalan
Onoda, by Arthur Harari
Japan is losing the war. On the orders of the mysterious Major Taniguchi, the young Hiroo Onoda is sent to an island in the Philippines just before the American landing. For the Empire, the war is about to end. For Onoda, it will end 10,000 nights later.
Bonne mère, by Hafsia Herzi
Nora, a cleaning lady in her fifties, looks after her small family in a housing estate in the northern districts of Marseille. After a long period of unemployment, one evening of bad inspiration, her eldest son Ellyes is involved in the robbery of a gas station…
LATER
La Loi de Téhéran, by Saeed Roustayi, on July 28th
Nitram, by Justin Kurzel
The film is about the Port Arthur massacre that took place in April 1996 in Port Arthur, Tasmania.
Dernier Duel, by  Ridley Scott with Jodie Comer, Adam Driver, Matt Damon & Ben Affleck
Blue Bayou, by Justin Chon (Twilight)
Drive my car, co-written & directed by Ryusuke Hamaguchi,from Haruki Murakami 2014 's novel Men Without Women. On August 18th (maybe a Palm ?).
HBO: Scene from a marriage, by Hagai Levi (Be Tipul, Our Boys, The Affair )  with Jessica Chastain & Oscar Isaac
John and the hole, by Pascual Sisto
A feature-length adaptation of Giacobone's short story, El Pozo, the film stars Charlie Shotwell, Michael C. Hall, Jennifer Ehle, and Taissa Farmiga. The film revolves around a boy who discovers a hole in his family's backyard.
The East, by Jim Taihuttu
A young Dutch soldier deployed to suppress post-World War II independence efforts in the Dutch colony of Indonesia finds himself torn between duty and conscience when he joins the elite team of an increasingly ruthless commander.
Lamb directed by Valdimar Jóhannsson
María and Ingvar live reclusively with their flock of sheep on a farm in Iceland. When they discover a mysterious newborn baby, they decide to keep it and raise it as their own. This new perspective brings much happiness to the couple, but nature has one last surprise for them.
3.
WEEKLY TIPS & OPINIONS
FROM 

PROFESSIONALS
 WRITERS, SCREENWRITERS, DIRECTORS, COMPOSERS…
To Write, Stop Thinking. Think character. Think plot. Think… | by Scott Myers 
Writing and the Creative Life: Why Staring Into Space Is an Important Strategy for Success
The Theology of Cinema: Chosen. The archetype of the Chosen One is…  by Scott Myers
The Incurable Disease of Writing. "In psychological terms, it seems that…  by Scott Myers 
"Go into the story and find the animals" | by Scott Myers 
4. AT HOME
Your films and series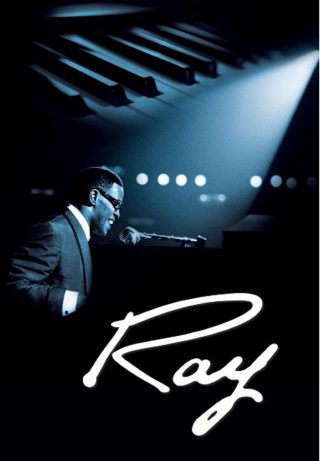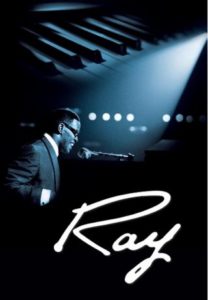 Mercredi- Wednesday
Arte : L'insulte
France 2: L'amie prodigieuse (série)
Jeudi – Thursday
Arte : Jeux-d-influence
Vendredi – Friday
Arte: Diffamation de Viviane Andereggen
Samedi – Saturday
Dimanche – Sunday
Arte : Ray  suivi de Dreamgirls
Lundi – Monday
Arte  Sur-la-piste-de-la-grande-caravane. – John Sturges
suivi Nuestro-tiempo de Carlos Reygadas
Mardi – Tuesday
Arte.: ete-39 de Mathias Haentjes (doc)
Mercredi- Wednesday
Arte : Dilili à Paris
5.
AT HOME
ON YOUR PLATFORMS
Your films and series 
ARTE
FILM
Under the Uruguayan dictatorship, three guerrillas, including the future president José Mujica, undergo twelve years of imprisonment and torture… A moving prison chronicle of human resilience.
Jan P. Matuszynski: In Warsaw, the tragic destiny of the dysfunctional artist family of Polish painter Zdzislaw Beksinski… Awarded in many festivals, a first film of a staggering virtuosity.
SERIES
Foodie Love, August 6, 2021 (available until April 5, 2022)
She is an editor, he is a mathematician. They have met on a platform dedicated to food lovers and have arranged to meet in a trendy café in Barcelona. Together, they will test the best restaurants in the city as they discover each other, between complicity and defiance, restraint and seduction, in the age of social networks. Concocted by the Spanish director Isabel Coixet, this tasty series is to be consumed without moderation.Director: Isabel Coixet
Cast: Laia Costa, Guillermo Pfening, Agnès Jaoui, Yolanda Ramos, Natalia de Molina.
DOCUMENTARY
Blow-up-nanni-moretti-en-10-minutes/
CONCERT
melody-gardot-au-chateau-d-herouville
La Chaîne Parlementaire
LCP offers you a lot of good documentaries: here
La Cinémathèque Française
Australian cinema retrospective
Your films and series 
 on NETFLIX
(CLICK ON THE LINK TO WATCH THE TRAILER)
TWELVE YEARS A SLAVE, by Steve MacQueen, on July 22nd
Pray away, on August 3rd
Hit & Run, by Lior Raz & Avi Issacharoff (Fauda), on August 6th
The Swarm, by Just Phillippot, on August 6th
Sex education season 3, on September 3rd
Your films and series 
on Prime Video
La Unitad, by Dani de la Torre & Alberto Marini
Modern Love season 2, August 13th
Val, by Leo Scott & Ting Pool , on July 23rd
Jolt, by Tanya Wexlerwith Kate Beckinsale, on July 23rd
Dreamland, by Miles Joris-Peyrafitte, with Margot Robbie
Your films and series 
on Canal+
La source by Rodolphe Lauga
Made in Italy by James D'Arcy
An American pickle, by Brandon Trost et Dylan Meyer
Your films and series 
Starzplay
Death and Nightingales, by Allan Cubitt
We are who we are (review here), by Luca Guadagnino.
BMF, on September 26th
Your films and series 
Apple TV
Schimagadoon!  By Cinco Paul & Ken Daurio with Cecily Strong (Melissa), Keegan-Michael Key (Josh)
A parody of the 1947 Broadway musical Brigadoon.
Mr Corman, de Joseph Gordon-Levitt, on August 6th
Coda, remake from La Famille Bélier, on August 13th
Your films and series 
DISNEY PLUS
Monstres & Cie at work
Encanto, this fall
Turning Red (March 2022)
Stay safe !
Subscribe to the weekly newsletters to keep up !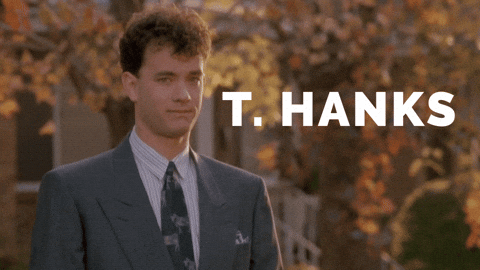 [contact-form to="contact@movieintheair.com" subject="Subscribe to the newsletters"][contact-field label="Subscribe here : Name" type="name"][contact-field label="Email address" type="email"][/contact-form]