Five fictions on desire.
On the bilingual Movieintheair blog, I do for you a press review every Wednesday and keep the best of national and international audiovisual news.
WEEKLY NEWS
"The Human Voice": the new Almodovar film is available on VOD and DVD.

Netflix

is testing the sending of warnings to fight against account sharing.
An association of French people, French In Motion, created in Los Angeles to promote the meeting between French and American in the film industry (Source: Deadline). Martine Melloul is the President.
French In Motion Forms LA Chapter; MSR Media Hires VP Development – Deadline
The actor Tracy Morgan   is about to play Louis Armstrong in a biopic.

A project that the actor has been dreaming of for a long time and that he has decided to finance from his own pocket. The actor is rather known for his comical antics in "30 Rocks" or more recently in A Prince in New York 2, but according to Jermaine Fowler who also plays in the sequel to the 1988 film with Eddie Murphy, the dramatic talent of Tracy Morgan remains underestimated.
ONLINE FESTIVALS
Mank, is nominated ten times for an Oscar.
The Father, an American film directed by a Frenchman, Florian Zeller, is nominated six times at the Oscars this year.
Where to Stream 'Nomadland,' 'Minari' and More 2021 Oscar Nominees – The New York Times
Israeli short film about African migrants nominated for an Oscar. Tomer Shushan's film, shot in one take over one night, addresses the prejudice of much of the population and the police against black immigrants
The evening of the César Awards has once again given rise to controversy. But the actors of the cinema have made themselves heard.

 

Grammy Awards: 

Women triumphed



"I can't breathe" by H.E.R, wins Best Song of the Year- Anna Taylor Swift wins Best Album for the third year in a row.
The international documentary film festival proposes a specific and federative form on CANALRÉEL. A new dematerialized festival experience, with live and simultaneous films, debates and meetings every day.
43rd edition of the International Women's Film Festival of Créteil to be held from 2 to 11 April 2021.
The Festival de la Fiction Télévisée will take place in La Rochelle from September 15 to 19.
Spike Lee will preside over the next Cannes Film Festival from July 6 to 17.
TRIBUTE
YAPHET KOTTO
MOVIES AND SERIES
ALL YOU WANT TO KNOW
ABOUT
CHERRY
RUSSO BROTHERS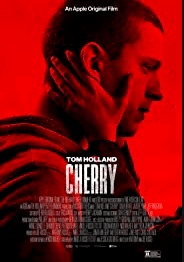 THE PITCH 
Cherry meets Emily in high school and falls in love with her immediately.
Both live in extreme loneliness. They are inhabited by a sadness and an already disillusioned look on the world.
Emily, frightened by her love for him, decides to leave him to live in Montreal. While she decides to stay, Cherry, desperate, has joined the Marines.
THE  FILM
I hesitated before embarking on this two hour and twenty minute film. 
If I didn't know better, I would never have guessed that a film of such poetry could be made by two Marvel directors.
The effects are simple and striking. Slow motion, blurs, red filter, close-ups, freeze-frames and Henry Jackman's music give rhythm to the score of this film.
Anti-army and anti-drugs, the directors denounce the uselessness of the war and the lack of follow-up of the young people left at the front whose post-traumatic and depressive syndromes are cured with Xanax and Oxycotin.
Emily and Cherry let themselves be carried away by their desires, desire to escape, desire to die and desire to love.
The character of Cherry played by Tom Holland reminded me of the one played by Eminem in Eight Miles (in his own role) the same rage and anger against injustice inhabit them.
And the love story between the two characters is beautiful. The two actors Tom Holland and Ciara Bravo inhabit their characters. And we leave them with regret.
Cherry is an epic, a beautiful and moving film. The voiceover is like a long poem from beginning to end.
TO WATCH NOW ON APPLE TV 
BLACK NARCISSUS
CHARLOTTE BRUUS CHRISTENSEN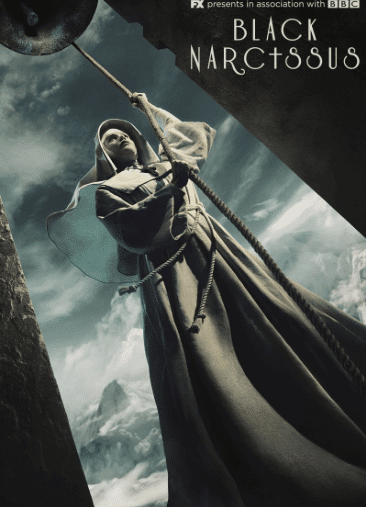 THE PITCH 
Mother Superior Dorothea, played by Diana Riggs, sends Sister Superior Clodagh (Gemma Arterton) to establish a dispensary in the Himalayan palace of Mopu, a former harem in the foothills of the Himalayas.
But the Palace is preceded by a very bad reputation. In addition to its former function, successive dramas have occurred there. 
And the sisters, convinced that their faith will be enough, decide to move there. Dean (Alessandro Nivola), a British agent, arrogant and solitary, settled in the area for a long time is supposed to help them to settle down. 
Sister Superior Clodagh tries to keep a distance from everyone. Sister Ruth, on the other hand, leaves her work, fascinated by the palace.
THE SERIES 
New adaptation of the novel, we also remember the film by Michael Powell and Emeric Pressburger, released in 1947, with Deborah Kerr, filmed in Nepal over three episodes, Black Narcissus is bewitching. 
If you're in the mood for escape, this is the series to see.
Located between heaven and earth, the roof of the world is the place of Hindu and Buddhist religions and the sisters have a hard time convincing the Nepalese of the benefits of their mission.
Mysticism is at its peak in this haunted palace where the wind and the climate make their daily life even more difficult. The presence of Dean adds to the sisters' trouble, the only man in the region.
But the series is not sexist or stupidly romantic (we are not in The Thorn Birds although I liked the novel).
It is mostly about desire, faith, loneliness and renunciation. Rejection of desire, of one's own, of the other, of others, and refusal to accept reality which inevitably leads to drama.
This series very polished and brilliantly interpreted by Gemma Arterton, Karen Bryson, Gina McKee, Jim Broadbent and Diana Rigg, (the actress died in 2020, the series is dedicated to her) is to be seen at the moment on Disney Plus.
Black Narcissus is a British drama series, adapted by novelist and screenwriter Amanda Coe. . 
TO BE SEEN ON DISNEY PLUS. 
BIG SKY
DAVID E.KELLEY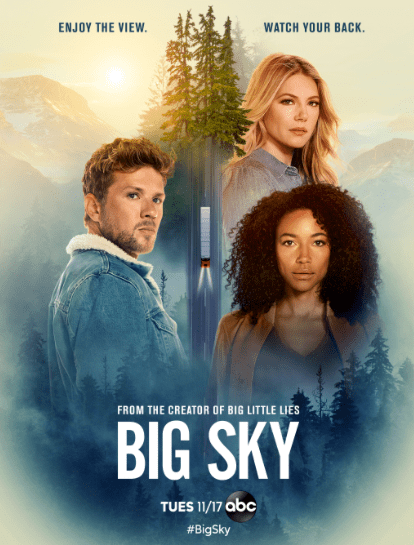 If you're in the mood to be scared and you like thrillers, Disney Plus is the place to be right now. Who would have guess ?
THE PITCH 
Danielle, aged 18,  drives across the United States to join her boyfriend Justin in the small town of Big Sky, Montana. She is accompanied by her sister Grace, aged 16.
As it gets dark, they stall.
During the night, Justin is worried. He calls his mother, Jenny, an ex-cop who runs a private detective agency with her friend Cassie. 
The women start their investigation. And the two girls are not the only missing women in the area.
THE SERIES
The creator of the series, David E. Kelley, is one of the most prolific writers in Hollywood. He wrote The Undoing and Big Little Lies.
Well edited, Big Sky is an adaptation of the novel written by C.J. Box, The Highway. It takes place in the countryside unlike the other series, more urban, but still under the background of gossip and psychosis. 
Very well directed, creepy as you wish (five episodes are available, and there are sixteen in all), good and evil clash throughout, madness is always present. 
There is something Hitchcokian in this series, I do not reveal more you will certainly discover. 
The actresses and all the actors are remarkable. 
John Carroll Lynch, his look and his smile will certainly prevent you from sleeping. Seen in Zodiac, Shutter Island and The Trial of Chicago 7 (film nominated to the Oscars), he knows how to transmit all the emotions and does not deprive himself of it. 
Katheryn Winnick, Kylie Bunbury and Brian Geraghty (seen in Kathryn Bigelow's movie The Hurt Locker) are all very good. 
A mention for the young actress Jade Pettyjohn seen this year in Little Fires Everywhere.
On Disney Plus 
Directors: Paul McGuigan Gwyneth Horder-Payton Tasha Smith Jennifer Lynch, Mark Tonderai, Hanelle Culpepper
THE ATTACHÉ
ELI BEN-DAVID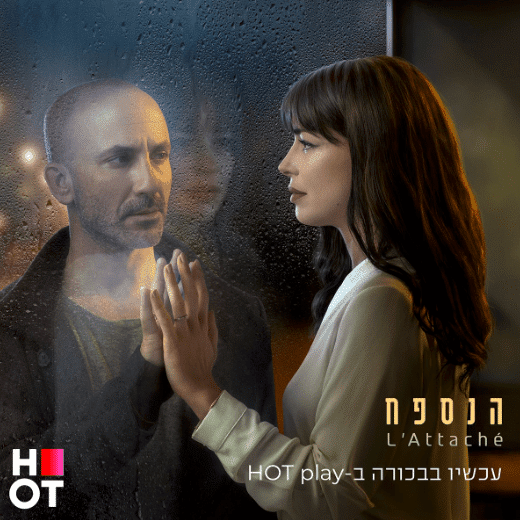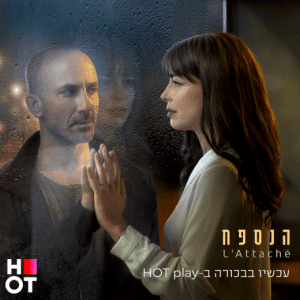 THE PITCH 
Avshalom, an Israeli musician who is beginning to have some notoriety follows his wife Annabelle in Paris who becomes an attaché at the Israeli embassy. He arrives in Paris with his son on the day of November 13, 2015…
THE SERIES
Eli Ben David carries the series.
The mix of the two languages (French and Hebrew) in the acting of the French actors does not always work.
But we want to know what will become of Avshalom,  the wandering of this man, who has a need for fame and recognition and who finally finds himself anonymous, lost, in search of identity in a city and a country he does not know.
With  Eli Ben David (The Cousin, Anachnu BaMapa) joue également aux côtés de Héloïse Godet (Cologne PD, Fool Moon), Ilay Lax, Patrick Braoudé (Divorce Club, The 15:17 to Paris) et Florence Block (Ha-E, That's the Way You Love).
Two épisodes on Canal+.
BEHIND HER EYES
STEVE LIGHTFOOT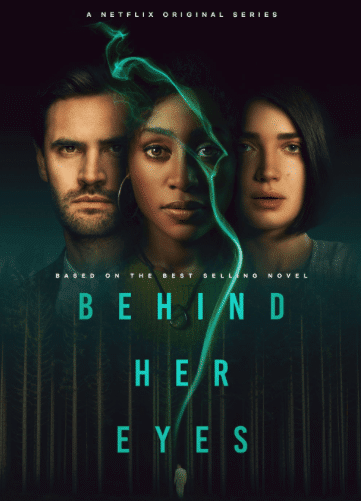 THE PITCH 
Louise is a young single mother of a little boy. One evening she has a date in a bar with a friend. Her friend doesn't show up, but she falls in love with a dark-haired, smiling man who kisses her and runs away.
The next day, when she goes to work, she discovers that the new psychiatrist David Ferguson is the man she met the day before and that he is …married.
So far, nothing very original, except that while accompanying her son to school, Louise accidentally meets his wife Adele. They have a coffee together and have one thing in common, they both have night terrors.
THE SERIES
This well-acted six-episode mini-series takes us on a journey of love, sex and madness.
The first few episodes have a hard time getting started but it is worth watching because of its originality, if not in the treatment then at least in the story. Eve Hewson and Simona Brown lead us by the nose and we absolutely do not expect the end!
With Eve Hewson, Tom Bateman, Simona Brown.
To be seen now on Netflix.
2. 
YOUR MOVIES
AND SERIES TO COME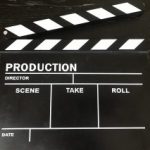 In VOD on Prime US
A movie on salsa : Strictly Salsa, The Beginning, by Taraq Qureshi. A story of friendship and dance on an island
TRAILERS
Tina Turner, a new documentary, to come this summer, by DAN LINDSAY & T.J. MARTIN.
The Mauritanian, by Kevin Macdonald (director of Life in a Day on Youtube), with Jodie Foster & Tahar Rahim ( Golden Globes nomination this year).
Land, by Robin Wright
Nomadland, by Chloé Zhao
Délicieux, by Eric Besnard, with Grégory Gadebois, Isabelle Carré.
Every breath you take,  by Rob Reiner, screenwriter David Murray. With Casey Affleck, Michelle Monaghan, Sam Claflin et Veronica Ferres.
City of lies, by Brad Furman, with Johnny Depp, Forest Whitaker.
Here are the young men, by Eoin Macken, with Anya Taylor-Joy,  (The Queen's Gambit), Travis Fimmel.
In the Heights, from  Lin-Manuel Miranda and director Jon M. Chu
Eugénie Grandet,from novel by Balzac, directes by Marc DUGAIN, with Valérie Bonneton & Olivier Gourmet
3.
WEEKLY TIPS & OPINIONS
FROM 

PROFESSIONALS
 WRITERS, SCREENWRITERS, DIRECTORS, COMPOSERS…
A book on Jean-Pierre Melville
Interview (Audio): Mickey Fisher. A podcast conversation with the creator by Scott Myers 
Five Books I Have Read Ten Times. Are They That Good? by Douglas Perkins 
The Business of Screenwriting: They will pigeonhole you (and why this can be a good thing)  by Scot
Interview (Audio): Mickey Fisher. A podcast conversation with the creator…  by Scott Myers | Mar, 2
4.
YOUR WEEKLY PROGRAM
17 TO 24 MARCH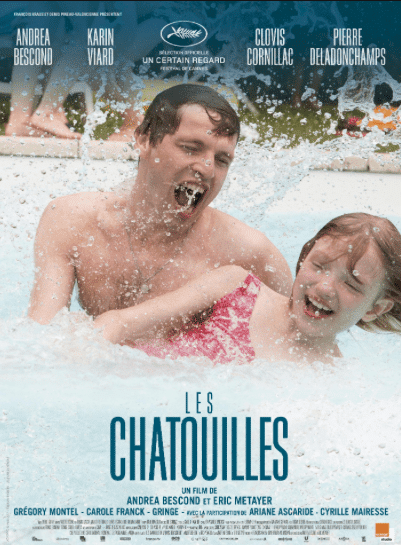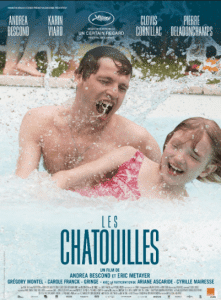 Wednesday 17
France 2: Les Chatouilles (review on this blog, click here)
LCP: Assad, la dynastie de l'horreur
CStar: Basic Instinct
Canal+: The Quarry
Thursday 18
Canal+ : Vickings
M6: This is us
W9: Le Monde de Narnia 1
LCP : PMA-GPA : les enfants ont la parole
France4 : Au rythme des saisons
Chérie25: Le bonhomme de neige
Friday 19
Canal+ : The Gentlemen
France 5 : Noire
Arte : Parents à perpétuité, de Florian Schwartz
Saturday 20
Arte: Pasteur et Koch , soirée spécial microbes 
Sunday 21
TF1 : Aquaman
Culture box: Micro
Monday 22
France 5 : Le Samouraï
Canal+ : It's a sin
Arte : La flèche brisée, de Delmer Daves
Tuesday  23
Canal+: L'Ombre de Staline
France 5 : Erdogan
NRJ: La ligue des gentlemen extraordinaires
Arte : Les damnés de la commune
Wednesday 24
5.
ON YOUR PLATFORMS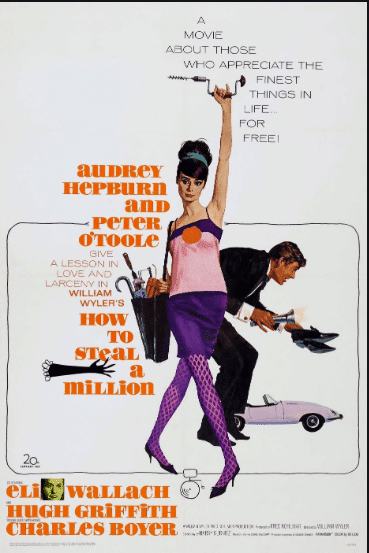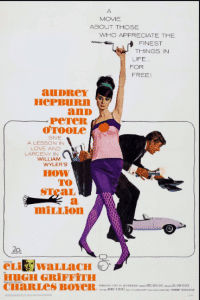 ARTE
DOCUMENTARY
Rita-hayworth-gloire-et-blessures/
Lotte-lenya-pourquoi-je-souffre-tant/
Mee too, la libération de la parole
SERIES
MOVIE 
After The Wedding, by Susanne Bier with Mads Mikkelsen
Un amour de jeunesse, by Mia Hansen Love
Comment voler un million de dollars, de William Wyler, avec Audrey Hepburn, musique de John Williams
La Chaîne Parlementaire
LCP offers you a lot of good documentaries: here
La Cinémathèque Française
All retrospectives are postponed.
On Henri plateform, a cult movie everyday
Your movies and series about
desire
to watch

 on 

NETFLIX
(CLICK ON THE LINK TO WATCH THE TRAILER)
Sky Rojo, three prostitutes on the run. By the creator of  La Casa de Papel, Alex Pina & Esther Martinez Lobato, as from March 19th. 2 seasons of eight episodes.
A week away, musical inspired by Dirty Dancing, directed by Roman White with Bailee Madison, Sherri Shepherd, starting March 26th.
Lupin, part 2, this summer, by George Kay & François Uzan
Madame Claude, by Sylvie Verheyde, with Karole Rocher, Roschdy Zem, Garance Marillier, Pierre Deladonchamps & Annabelle Belmondo.
The Irregulars, by Tom Bidwel, as from March 26.
Your movies and series about
desire
to watch on 

Prime Video
Boyhood, by Richard Linklater
Without remorse, by Stefano Sollima, with Michael B. Jordan (April 30)
Un Prince à New York (Coming to America) (2)
Your movies and series on
desire
 to watch on 

Canal+
Tout Simplement Noir,  by Jean-Pascal ZADI et Tom Wax
Été 85 , by François Ozon
Blackkklansman, by Spike Lee, with John David Washington (Tenet, Malcom & Marie) – Adam Driver (Marriage Story, Star Wars, The Report, The Dead Don't Die…)
Mignonnes, by Maimouna Doucoure
Les Chatouilles, by Andréa Bescond
It's a sin, by Russel T Davies.
Let them talk, by Steven Soderbergh, with Meryl Streep, in April
Your movies and series about
desire
 to watch 

on 

Starzplay
We are who we are (review here), by Luca Guadagnino.
The Luminaries, adapted from the eponymous novel by Eleanor Catton with Eva Green
Your movies and series about
desire
 

to watch on
Apple TV
Central Park, by Loren Bouchard avec Josh Gad (Birdie), Leslie Odom Jr.
Losing Alice by Sigal Ivan, with Ayelet Zurer (listen to the French podcast Falafel Cinema on Ayelet Zurer): the story of two women who would do anything to do a movie.
Palmer , by  Fisher Stevens,  Justin Timberlake, Juno Temple, Alisha Wainwirght
The Mosquito Coast, adapted from the novel written by Paul Theroux, as from April 30,  by Neil Cross & Tom Bissel, with Justin Theroux & Mélissa George.
Your m

ovies and series about
desire
to watch on
DISNEY+ 
Cruella, by Craig Gillespie, with Emma Stone
The Falcon and the winter soldier, by Kari Skogland 
To keep on reading :
Stay safe !
Subscribe to the weekly newsletters to keep up !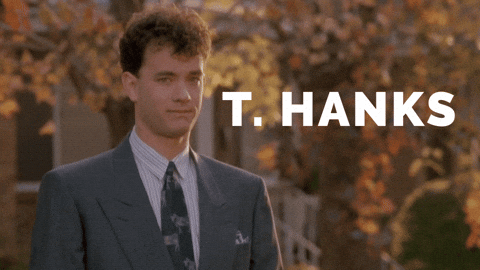 [contact-form to="contact@movieintheair.com" subject="Subscribe to the newsletters"][contact-field label="Subscribe here : Name" type="name"][contact-field label="Email address" type="email"][/contact-form]