This week, your films and series about our fears  to watch safely home.
On the bilingual Movieintheair blog, I do for you a press review every Wednesday and keep the best of national and international audiovisual news.
Your films & series
about fears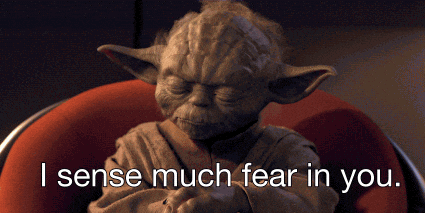 NEWS
The movie which received the Grand prize at the Festival du Film Fantastique de Gérardmer is Possessor and has been directed by Brandon Cronenberg, David Cronenberg'son. 
Tasya Vos is an agent in a secret organization using neurological technology to inhabit the body of any person, and to incite them to commit assassinations for the benefit of very wealthy clients. But things will get complicated for Tasya when she finds herself trapped in the body of an unwitting suspect whose appetite for murder and violence far exceeds her own.
With Andrea Riseborough, Christopher Abbott, Sean Bean, Jennifer Jason Leigh, Tuppence Middleton, Rossif Sutherland: Michael
TRAILER ON YOUTUBE (AGE LIMIT)
On February 1, France Télévisions launches an ephemeral channel to broadcast concerts, plays and documentaries. An initiative hailed by the sector, but far from being satisfied with it. To be seen on channel 19.
The pianist and singer Sasha Spielberg, daughter of the filmmaker, releases a second album, "Spoiled Love", of a disturbing strangeness.

 

Starzplay is coming to Canal+ on February 3rd: The platform's content will be included for Canal+ Séries and Ciné Séries subscribers.
At the call of director Kevin Macdonald and producer Ridley Scott, people from around the world filmed their day on July 25, 2020 and sent in their contributions for a documentary.
Ten years ago, Ridley Scott and Kevin Macdonald directed a documentary, Life in a Day. The idea: to paint a portrait of a day like any other on Earth, by putting together extracts from videos shot by tens of thousands of anonymous people around the world.
They are re-releasing the concept with Life in a Day 2020, presented on Monday, February 1 at the Sundance Independent Film Festival (USA), and which will be available in streaming on February 6 on YouTube.
Kevin Macdonald, Oscar winner for his documentary Un jour en septembre and director of The Last King of Scotland, had agreed to take over the concept of Life in a Day 
Summer of Soul : a thrilling documentary at the Sundance Festival:  The Guardian
Forum des Images: to watch online every Monday
>> Monday 8 February – Zoom on… Perfect Blue – by Pascal-Alex Vincent
Decipher an excerpt from Satoshi Kon's animated film! The opportunity to come back to a major author who, with this film released at the end of the 90s and since become cult, had changed the international perception of Japanese animation.
>> Monday 15 January – Zoom on… Fous d'Irène – by Adrien Dénouette  
Can you love Jim Carrey and the cinema? Adrien Dénouette analyzes a sequence from one of the craziest films by Jim Carrey, star of the subversive comedy of the 1990s.
>> Monday 22 February – Zoom on… Chronicle of a summer – by Valérie Vignaux
Paris, summer 1960: Edgar Morin and Jean Rouch, sociologist and filmmaker, undertake an experiment in cinéma-vérité, by questioning Parisians about their lives, their points of view, their aspirations. A portrait of French society against the backdrop of the Algerian war.
ONLINE FESTIVALS
Clermont-Ferrand : Short Film Festival from January 29th to February 6th.
43rd edition of the International Women's Film Festival of Créteil to be held from 2 to 11 April 2021.
10th anniversary of the Festival Le Temps Presse, April 6 to 11, 2021 
The Cannes Film Festival will take place from July 7 to 15 as well as other festivals: La Semaine de la Critique, l'Acid, La Quinzaine des Réalisateurs
The 10th anniversary edition of the Champs-Élysées Film Festival will take place from September 14 to 21, 2021.
 78 th Golden Globes nominations have been revealed: best movies; Mank, The Trial of Chicago 7, The Father, Nomadland & Promising Young Woman. I bet on  Mank ;). Answer on February 28th.
 TRIBUTES TO
Cisely Tyson
Gloris Leachman
Dustin Diamond
YOUR FILMS AND SERIES ABOUT FEARS
ALL YOU WANT TO KNOW
ABOUT 
FINDING OHANA
BY JUDE WENG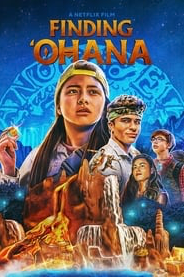 Pili and her older brother Ioane go with their mother to Hawaii to the hometown of Oahu to care for their sick grandfather.
Upon learning that he is in debt, his mother decides that they will stay in Hawaii. 
But Pili discovers a book containing a treasure map. She sets out to find it so that she can return to New York…
This family comedy set in an idyllic setting reminded me of The Goonies by emphasizing the family and the Hawaiian traditions that we discover for our greatest happiness.
With Alex Aiono, Kea Peahu. On Netflix
THE DIG
SIMON STONE

The Dig is adapted from the eponymous novel by John Preston, which tells the discovery of the Sutton Hoo site.
THE PITCH
Basil Brown, played by Ralph Fiennes, is an excavator, he's been digging since he was a child because it's a job he inherited but he's got it in him, he likes it. Discovering the past allows future generations to better understand the present.
Edith Pretty, played by Carey Mulligan, is a rich widow who first looked after her father before marrying the man who was going to die in the war. Mother of a young boy, she has heart problems. She also loves one thing: digging and finding out what's buried in the ground. But her father didn't want her to study archaeology. She discovers strange shapes on her land and asks an excavator to come and dig.
Basil Brown meets Edith and they both love one thing: the past. Edith has only one fear, to die, because she doesn't want to leave her son an orphan. Basil Brown is afraid of being forgotten.
Indeed, his discovery of the funeral ship is now in the hands of the archaeologist, who has only contempt for Basil Brown "simple" excavator.
He demands that the discovery go to the British Museum.
A historic issue for England, which is about to enter the war, ensues.
THE FILM
Wide shots, a little leaning Terrence Malick style, colors of sky and beautiful landscapes, and the meeting of two lonely people (even if Basil Brown is married, he rarely sees his wife) imbued with the importance of memory, remembrance and transmission make The Dig a very great film.
It's about telling a "little" story in the Big Story, the actors are very good and Mike Eley's photography takes us into stunning landscapes that I would have loved to discover in the cinema.
On Netflix right now
With Ralph Fiennes, and Carey Mulligan.
PENGUIN BLOOM
GLENDYN IVIN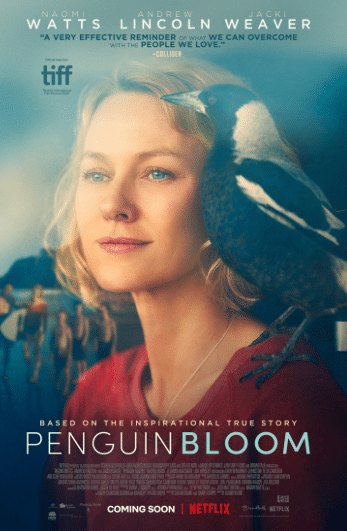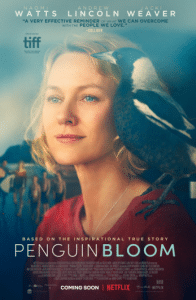 Adapted from the eponymous novel written by Cameron Bloom and Bradley Trevor Greive. 
Penguin Bloom tells the story of Sam Bloom, played by Naomi Watts.
Sam is married to Cameron, played by Andrew Lincoln, and the mother of three boys.
While on vacation in Thailand, a railing collapses and Sam becomes a paraplegic.
Passionate about surfing and the sea, she spends her days secluded in her room contemplating the lighthouse where she used to go with her sons, the sea where she surfs.
But one morning, Noah, her son, finds a wounded magpie and brings it home. As it is black and white, he calls it Pinguin. 
During the day, when the house is empty and Sam drags her sadness and despair with her, the wounded magpie won't leave her alone.
You can guess what happens next. The magpie gives Sam back his zest for life. 
If the direction is classic, Naomi Watts' performance is sensational.
Her role reminds us of the one she had in The Impossible by J.A. Bayona (a sensational film about the post-tsunami in Thailand that I absolutely recommend).
On the theme of resilience you can also see Soul Surfer on the story of Bethany Hamilton who lost her arm during a shark attack and now world champion.
Sam Bloom became a surfing champion 
.
See below
With the magpie (the real Sam Bloom)
Surfing
Penguin Bloom, by Glendyn Ivin, with Naomi Watts & Andrew Lincoln (Walking Dead…)
THE STAND
JOSH BOONE & BENJAMIN CAVELL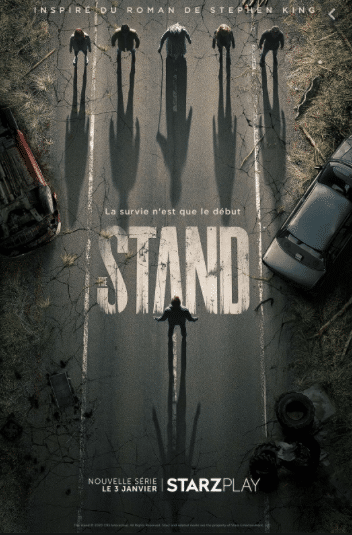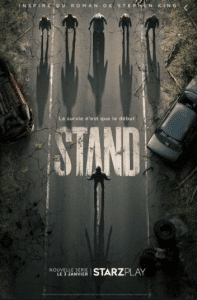 The Stand is adapted from the novel by Stephen King, 
As a result of an error in a top-secret American laboratory, a virus is released and decimates the majority of the world's population. 
People start coughing (doesn't that remind you of anything? ) and die within a few hours…
Survivors try to find themselves with the help of an old woman they see in their dreams. 
But a faceless man prowls around, endowed with strange evil powers. 
The first episode is immediately very addictive.
To see if we like the world of Stephen King of course, who also directed the script. The adaptation is therefore faithful to the novel.
Stephen King wrote this novel influenced he said by the Patty Hearst affair and The Earth Remains, novel by George R. Stewart, as well as The Lord of the Rings, 
Played by James Marsden (XMen, Westworld…) Amber Head (Justice League, Aquaman), Alexander Skarsgård (True Blood by Alan Ball,) and the young Owen Teague (Black Mirror).
GÉNÉRATION BRUT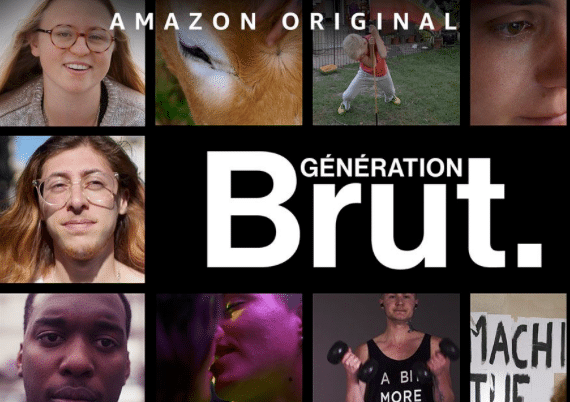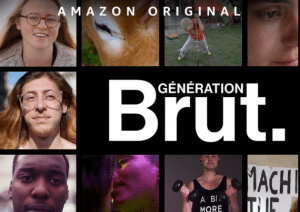 Produced by the media Brut, five episodes focus on the 15-30 year old generation, the millenials. 
This generation is undoubtedly the most committed generation since the 1970s.
And unique, they are very young. My daughter, Judith,  became a vegetarian at twelve, vegan at thirteen, and she is the most committed person I have ever met.
She demonstrates to change mentalities: on the actions to be implemented to fight against global warming, fights for women's rights, against racism, grossophobia, and self-esteem. And at seventeen years old she understood things that few adults have understood.
Nourished by video, not just Brut, this generation is much more mature than we were at the same age and much more sensitive to everything around us.
That's what Generation Brut captured in its five-episode documentary on Amazon Prime with the following themes: NATURE, VEGANE, LOVES, TRANS and FEMINISTS
Brut was created by Renaud Le Van Kim, producer of the great Sunday night show C Politique on France 5.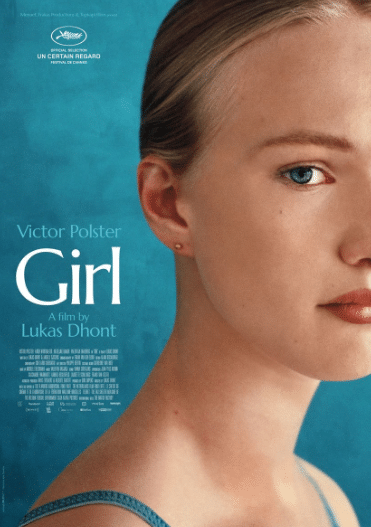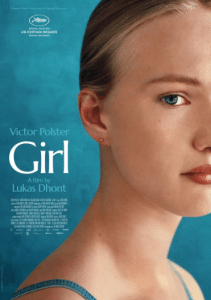 GIRL
LUCAS DHONT
(ON ARTE)
The movie is about the suffering of teenager, born a man, named Lara. Her dream is to become a prima ballerina.
Lara wants to become a complete woman, at any cost. She lives with her father, Mathias and her little brother who's  six years old, Milo.
Lucas Dhont put us in her everyday reality and the camera sticks with Lara, her pain, her suffering and her joy.
We have the feeling that we know her and want to confort her. The intimacy is strenghened by the photography of Franck Van Eeden.
And the director showed us well with beauty and accuracy, how difficult it is to build an identity in an unforgiving environment.
The actor is fabulous and was awarded in Cannes of the Camera d'Or Prize in 2018.
To be seen on Arte
With Victor Polster, Arieh Worthalter, Valentin Dhaenens
TRAILER ONLY ON YOUTUBE (AGE LIMIT)
2. 
YOUR MOVIES AND SERIES TO COME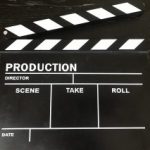 Crisis, by Nicholas Jarecki,
Gary Oldman, Kid Cudi, Evangeline Lilly Greg Kinnear, Michelle Rodriguez, Luke Evans, Lily-Rose Depp.
Fukushima 50, by Wakamatsu Setsuro
The Courier, by Dominic Cooke, avec Benedict Cumberbatch, Rachel Brosnahan (Mrs Maisel !)
Sponge on the run, by Tim Hill, with Keenu Reeves (score by Hans Zimmer !)
Honeydew, by  Devereux Milburn, with Sawyer Avery Spielberg (the son!)  
Alice fades away, by Ryan Bliss
Donna stronger than pretty, by Jaret Martino
Ascendant, by Antaine Furlong
The Lady & the dale, documentary about Elisabeth Carmichael
King Kong vs Godzilla, by Adam Wingard
Breaking & Exciting (Casse-Coeur), by Peter Facinelli, on all platforms, as from February 10th
With Jordan Hinson, Milo Gibson, James Kyson Lee
Production: Cecile Cubilo – Jordan Danger (as Jordan Hinson) – Martine Melloul
3.

WEEKLY TIPS & OPINIONS
FROM 

PROFESSIONALS
 WRITERS, SCREENWRITERS, DIRECTORS, COMPOSERS…
Martin Scorsese speaks about Ingmar Bergman
People Will Still Love Marvel When We're All Dead | Damon Ferrara 
10 (Painful) Lessons I've Learned Writing 3,000+ Articles Online Over The Past 7 Years | by Nicolas
21 Signs You'll Become a Writer That Makes 6-Figures | by Tim Denning | Jan, 2021 
4. YOUR WEEKLY PROGRAM (MOVIES AND SERIES)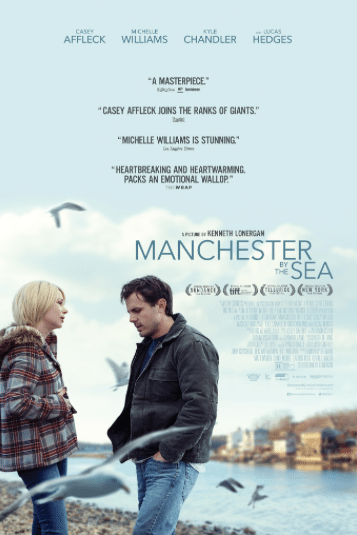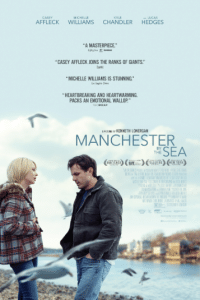 Wednesday 3
Arte : Girl
France 5 : documentaire sur Rimbaud
6Ter : Benjamin Gates et le trésor des templiers
Thursday 4
France 3 : Jack Reacher
Canal+: Your honor
M6 : Die Hard : Belle journée pour mourir
TMC: Le nouveau stagiaire
Friday 5
Arte : L'enfant aux mille rêves 
France 5 : Mika à l'opéra royal de Versailles
C8 : L'âge de glace 4
Chérie 25 : Quai d'Orsay
Saturday 6
Sunday 7

Arte: La Bataille des Ardennes
TF1 : Tarzan
France 2 : Green Book: sur les routes du sud
C8 : César et Rosalie
W9 : Rock
Monday 8
France 3 : Manchester by the sea: masterpiece !
Canal + : Paris Police 1900 (bande annonce plus bas))
Arte: Le cas du Docteur Laurent de Jean-Paul Le Chanois
W9: Sister Act
TMC: Batman Begins
Tuesday  9
Arte: Les nazis et l'argent au coeur du IIIè Reich
Canal +: The Nest
C8 : Claude Lelouch: Salaud, on t'aime
TFX : Charlie et la chocolaterie
NRJ12 : U.S Marshals
Wednesday 10
Arte : Mademoiselle de Joncquières d'Emmanuel Mouret
In the late 1950s, a lonely boy discovers the power of imagination, love and humor… An adaptation of the autobiographical novel by André Heller, a famous Austrian actor, singer and artist.
6Ter : Benjamin Gates et Le Livre des Secrets
5. ON YOUR PLATFORMS
ARTE

DOCUMENTARY
Née à Auschwitz: réalisation Eszter Cseke
La légalisation de l'avortement dans le monde
Frantz Liszt : la première rock star
La mode sous toutes les coutures
Le jeûne, une nouvelle thérapie
MOVIE 
La vie aquatique, de Wes Anderson, avec Bill Murray et Owen Wilson
Vétéran De Jan Hrebejk, scénario de Marek Epstein Avec Milan Ondrik
Arte : Le souvenir de toi, d'Anna Justice, scénario de Pamela Katz, avec
Alice Dwyer (Hannah Silberstein 1944)
Mateusz Damiecki (Tomasz Limanowski 1944)
Dagmar Manzel (Hannah Levine 1976)
Shantel VanSanten (Rebecca Levine)
David Rasche (Daniel Levine)
Lech Mackiewicz (Tomasz Limanowski 1976)
La Petite Voleuse, de Claude Miller avec Charlotte Gainsbourg
SERIES
La Chaîne Parlementaire
LCP offers you a lot of good documentaries: here
La Cinémathèque Française
All retrospectives are postponed.
On Henri plateform, a cult movie everyday
Your movies and series about fears
to watch

 on 

NETFLIX
Don't look up! Adam McKay will tell the story of two astronomers.
A hallucinating casting :
Leonardo DiCaprio, Jennifer Lawrence, Rob Morgan, Meryl Streep, Cate Blanchett, Jonah Hill, Timothée Chalamet, Ariana Grande, Kid Cudi, Matthew Perry, Tomer Sisley.
Meanwhile, you may watch n

ow:
Malcom & Marie, by Sam Levinson, as from February 5, with John David Washington & Zendaya
Pole Dance, as from February 5
To all the boys always and forever as from February 12
I care a lot, de J. Blakeson, avec Rosamund Pike, as from February 19
Fireflane, Katherine Heigl, Sarah Chalke, as from February 3rd
Claude Chabrol movies as from February 15
Madame Bovary
Merci pour le chocolat
La cérémonie
Betty
La Fleur du Mal
L'Enfer
Un affaire de femmes
Rien ne va plus
Phantom Thread, by Paul Thomas Anderson. Masterpiece with Daniel Day-Lewis.A must-see movie as from February 19
News of the world by Paul Greengrass, with Tom Hanks, as from February 10 : a western : the story of a postman who finds a little girl kidnapped by Indians and who will bring her home.
Ginny & Georgia, Gina, 15 years old, a mature teenager, and Georgia, her mother, a much more excited adult, moving to New England. As from February 24.
Sky Rojo, three prostitues on the run. By the creator of  La Casa de Papel, Alex Pina &Esther Martinez Lobato, as from March 19th. 2 seasons of eight episodes.
Moxie, by Amy Poehler, as from March 3rd
Your movies and series about fears
to watch on 

Prime Video
Now:
The Personal history of David Copperfield, by Armando Iannucci, with Dev Patel
Horizon Line, by  Mikael Marcimain
The Lie, by Veena Sud
Film: The Vast of night, by Andrew Patterson
Movie: The Big sick, by Michael Showalter
Palm Springs, as from February 12, by Max Barbakow
The map of tiny pretty things, as from February 12, by Ian Samuels
Songbird, by Adam Mason, with  K.J. Apa, Sofia Carson, Demi Moore, Alexandra D'Addario, Peter Stormare
Bliss, Owen Wilson, Salma Hayek, as from February 5
 Your movies and series 

about fears
 to watch on 

Canal+
Brothers in arms, by Henry Alex Rubin avec Jai Courtney, Nat Wolff, today
The Knick, by Jack Amiel et Michael Begler, directed by Steven Soderbergh
Rectify by Ray McKinnon, one of the favorite series quoted by Hagai Levi, creator of Be Tipul, The Affair & Our Boys
Richard Jewell, by Clint Eastwood: review
As from February 9:
The Nest: to watch for Jude Law, annoying character but a movie a bit boring at the end.
Paris Police 1900, As from February 8 created by Fabien Nury
Radioactive by Marjane Satrapi, As from February 16
Judy  Judy Garland biopic by Rene Zellweger who won an Oscar, as from February 23rd 
Stan & Ollie, by Jon S Baird: now
Your movies and series about fears
 to watch 

on 

Starzplay
As from February 14: Little Birds,  with Juno Temple, inspired by Anais Nin short novel
We are who we are, de Luca Guadagnino (Call Me By Your Name), as from March 7th
Chloë Sevigny (Big Love), Kid Cudi (Westworld and How to Make It in America), Jack Dylan Grazer (It), Alice Braga (Queen of the South), Spence Moore II (All American), as well as newcomers Jordan Kristine Seamon, Faith Alabi, Francesca Scorsese, Ben Taylor, Corey Knight, Tom Mercier and Sebastiano Pigazzi.
The Luminaries, adapted from the eponymous novel by Eleanor Catton with Eva Green
Your movies and series about fears 
 

to watch on
Apple TV
Cherry, by brothers Russo, with Tom Holland on Apple TV, on March 12th
Billie Ellish
Palmer, by  Fisher Stevens,  Justin Timberlake, Juno Temple, Alisha Wainwirght
Your m

ovies and series about fears 

to watch on
DISNEY+ 
Raya & the last dragon (on March 3rd in France)
BAYMAX DREAMS, an interactive cartoon
All February movies 
To keep on reading : The 2020 ten best series
Stay safe !